Henri Manguin was a French painter born on 23 March 1874 in Paris, France. Henri decided to be a painter in 1889 when he left school at fifteen. Following a move to Montmartre in 1903, Henri Manguin enrolled at the Ecole des Beaux-Arts, where he met and became friends with Henri Matisse and Charles Camoin who were also visual artists. Henri was a pupil of Gustave Moreau, one of the pioneers of the Symbolism movement.
In 1902, Henri participated in his first exhibition at the Salon des Indépendants in Paris. Subsequently, he became a member of the Salon D'Automne, exhibiting there till his death. Henri lived a somewhat nomadic life, regularly traveling within France to paint landscapes of the places he visited. Henri was also famous among the Fauvists for discovering St-Tropez.
1905 would be the most significant year in Henri's career, where he rose to prominence alongside other artists. He had his first solo exhibition at Druet's gallery and participated in the cage aux Fauves exhibition at the Salon D'Automne. Henri became widely recognized, exhibiting in Russia in 1911. Late in 1949, Henri moved to and settled in St. Tropez in 1949, dying shortly after, on 25 September of the same year.
What was Henri Manguin Known For?
Henri Manguin was known for his nude portraits, still-lifes, and landscapes. Early in his career, Henri painted nude portraits of young women in different positions but turned to painting landscapes due to his frequent travels. He was famous for using bright, intense colors in his oil and watercolor paintings. Henri also possessed a skillful manner of depiction of tone and light.
Who was Henri Manguin Influenced By?
Henri Manguin was influenced by Claude Monet and Paul Cezanne. His harmonious blend of colors and accurate depiction of light reflect the techniques and methods of renowned Impressionist painter Cezanne. Henri's landscapes exude an air of happiness and satisfaction intended to soothe the viewer's mind.
What Art Movement is Henri Manguin Associated With?
Henri Manguin is associated with the Fauvism and Impressionism art movements.
Henri Manguin Artwork
Below are some of the artworks of Henri Manguin:
Above The Outsalet View over Grimand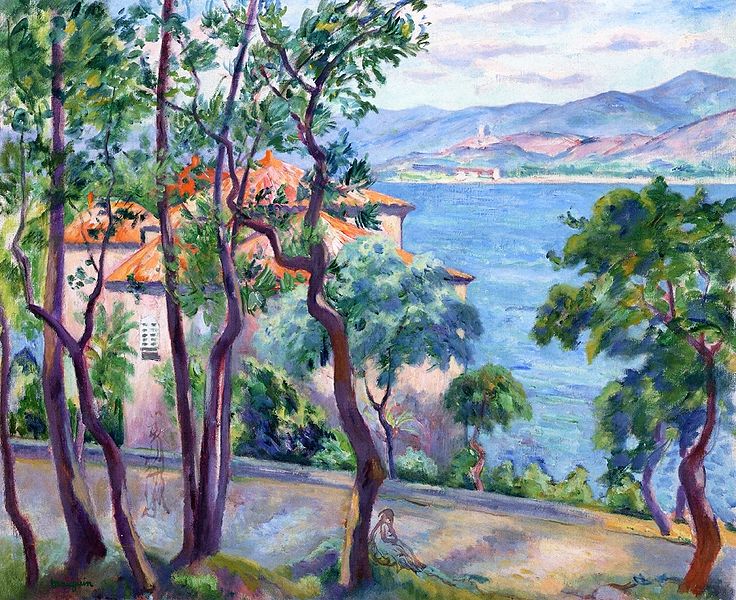 Bride with Two Women and a Parrot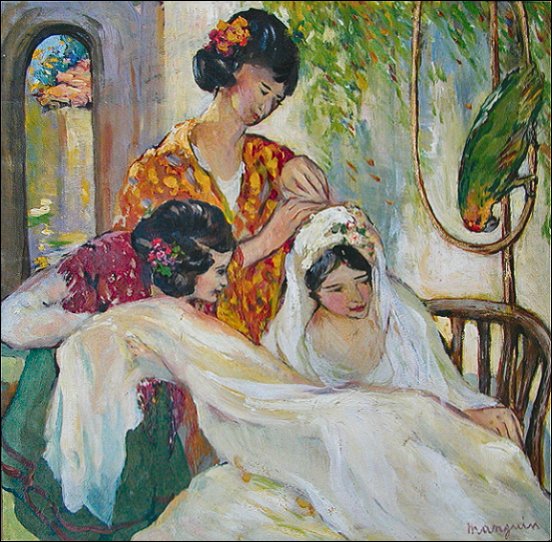 Colombier, The Chateau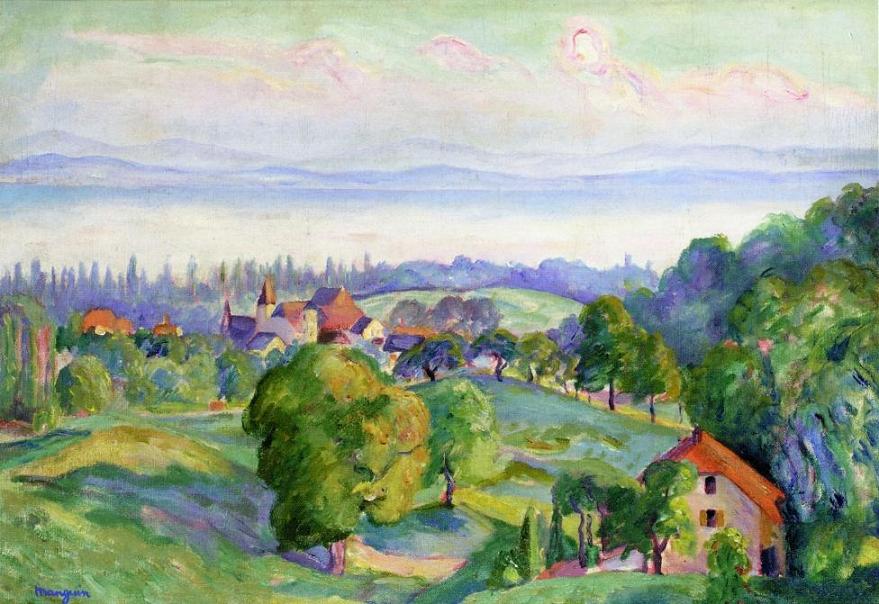 Jeanne and her sons, Villa Demiere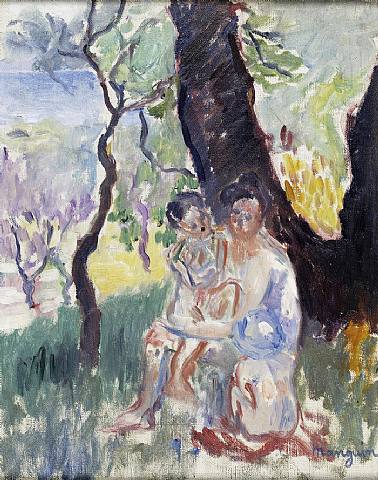 Jeanne at the fountain, Villa Demiere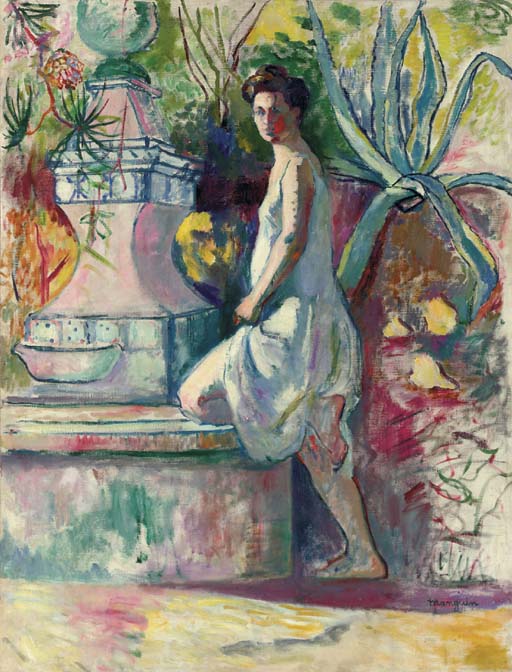 Jeanne in the garden of Cavaliere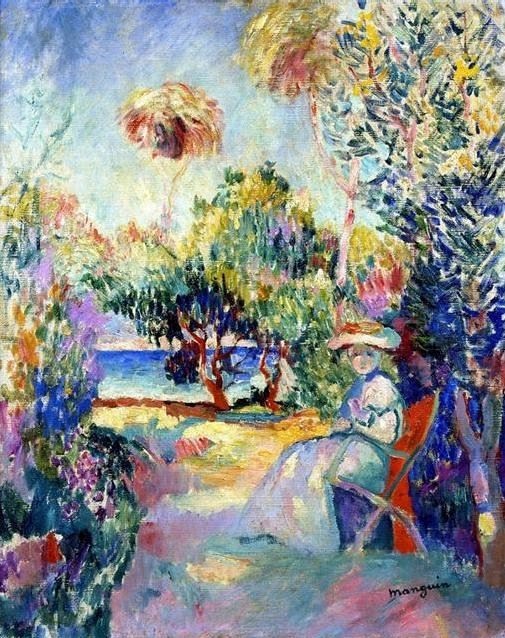 Jeanne lying on a Sofa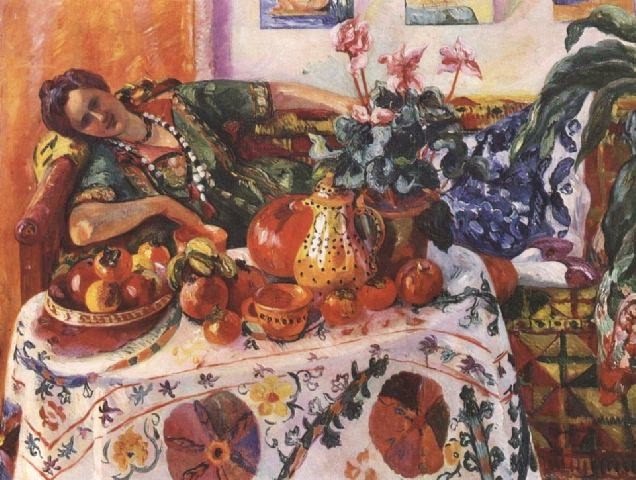 Jeanne resting at Villa Demiere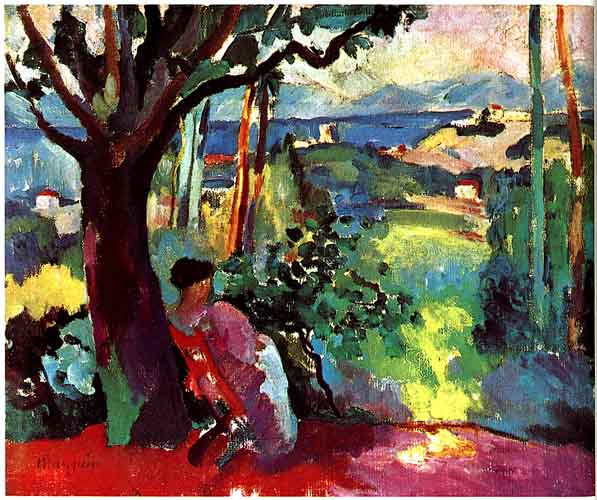 Jeanne Umbrella, Seated in a Garden of Coulombs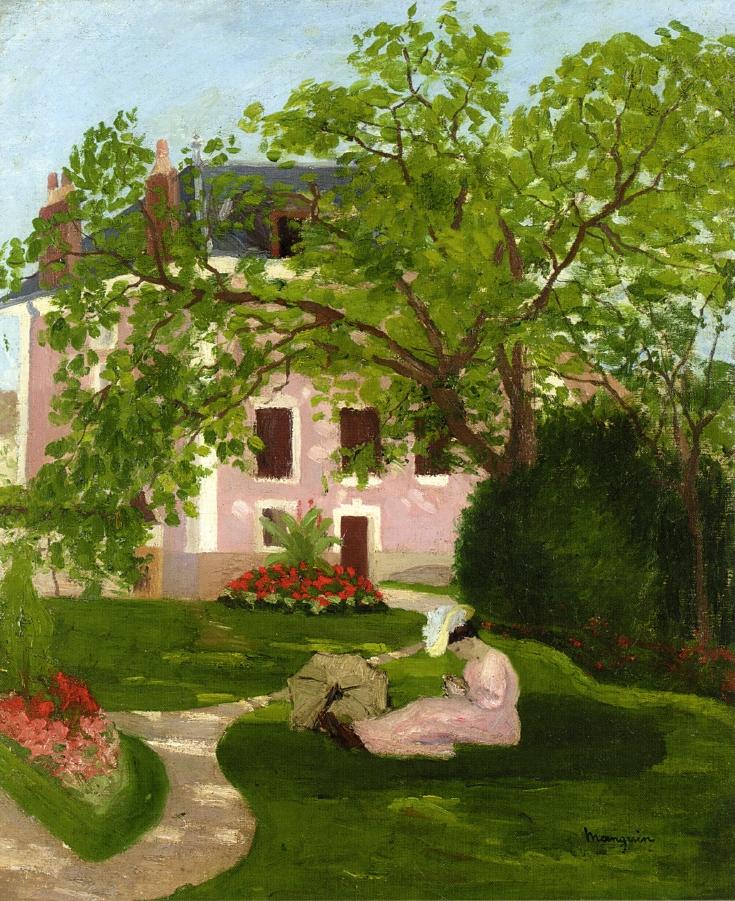 Landscape at St. Tropez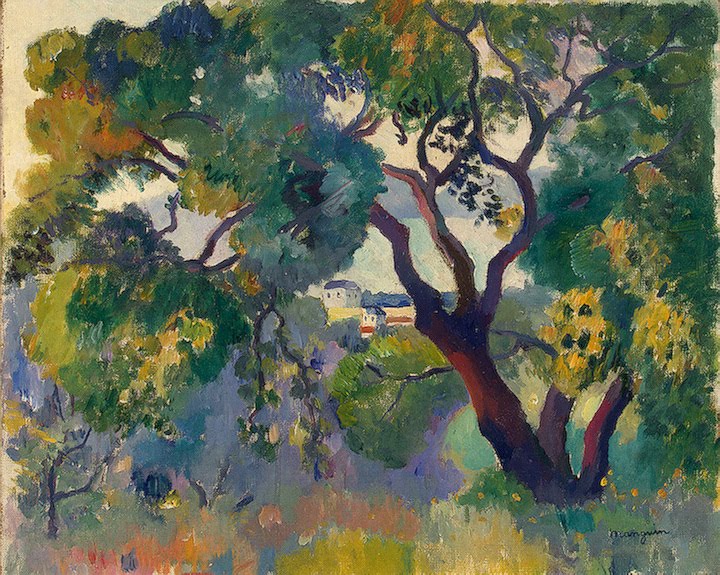 Landscape in Provence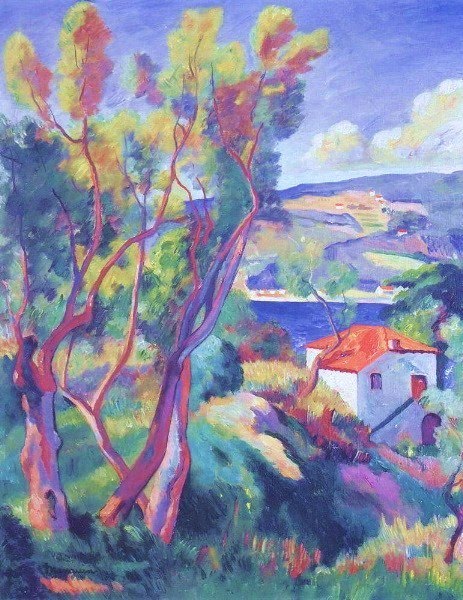 Model Resting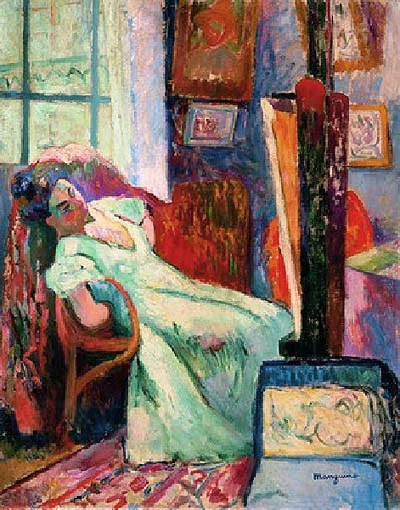 Morning at Cavaliere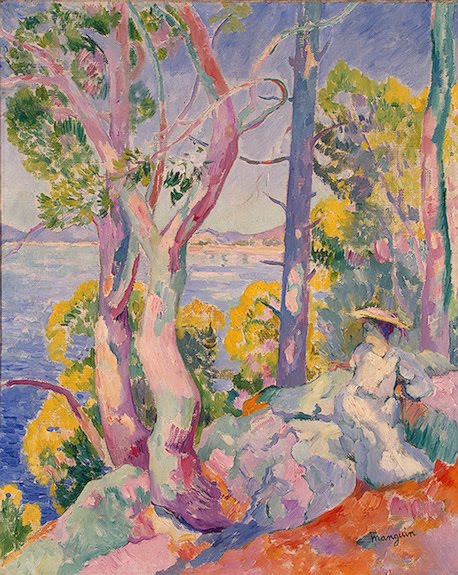 Olive Trees at Cavaliere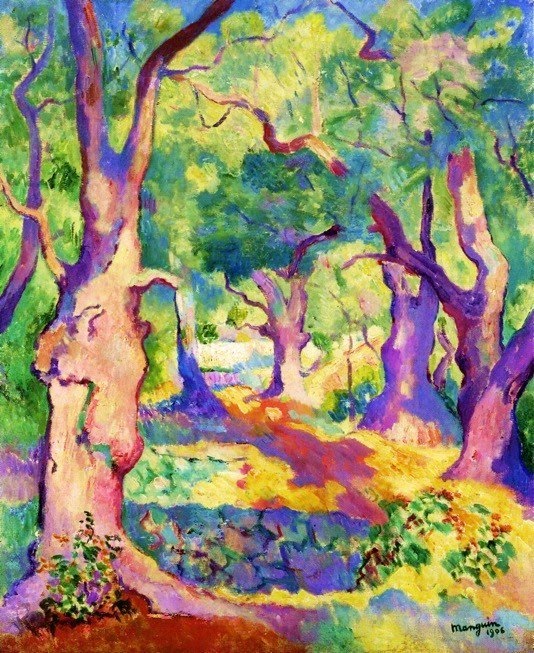 Peniches along the Seine River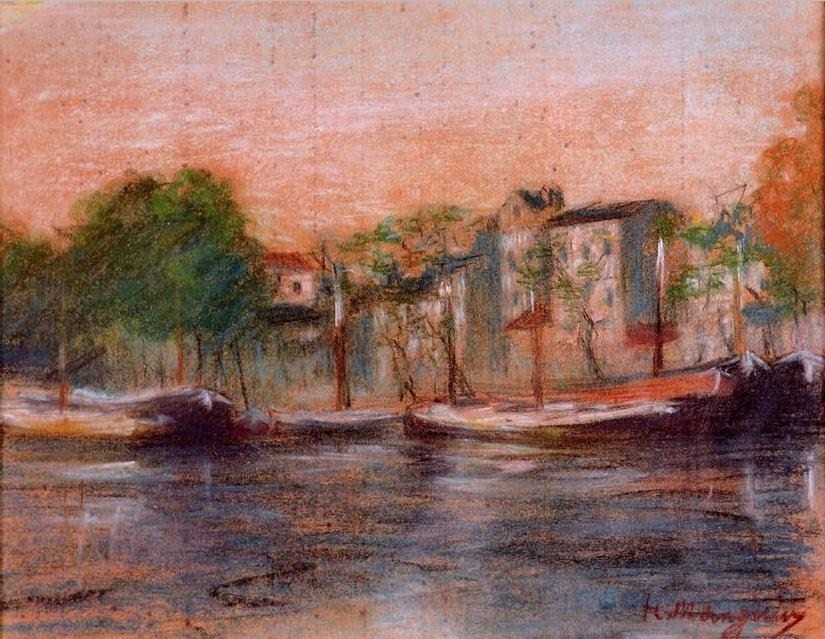 Pines at Cavaliere
Rising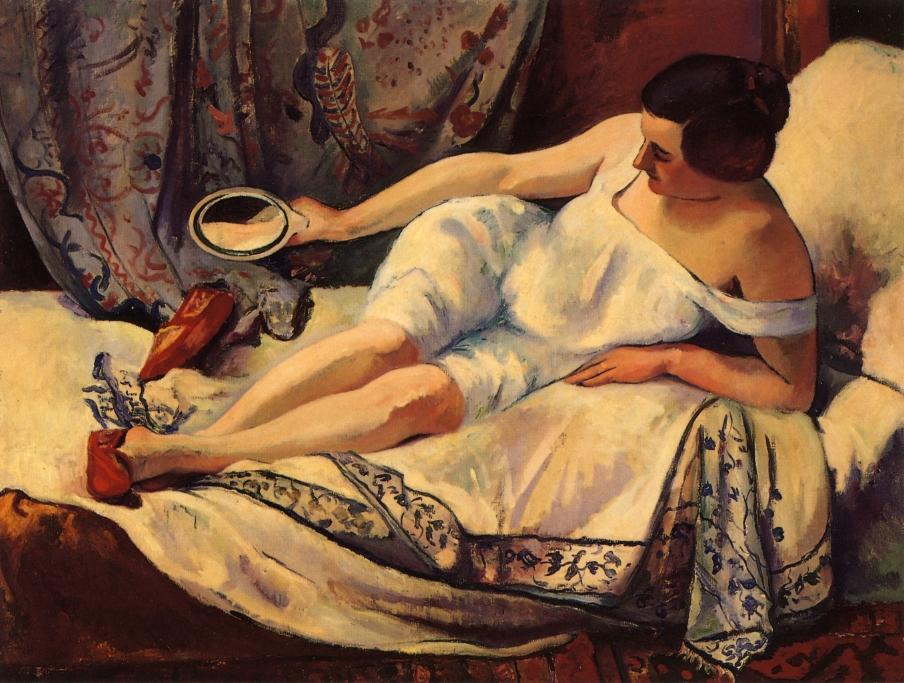 Saint Tropez Sunset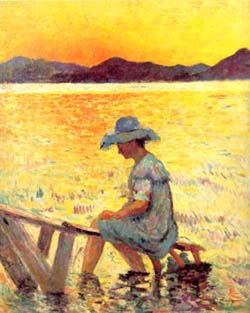 Study for a Naiad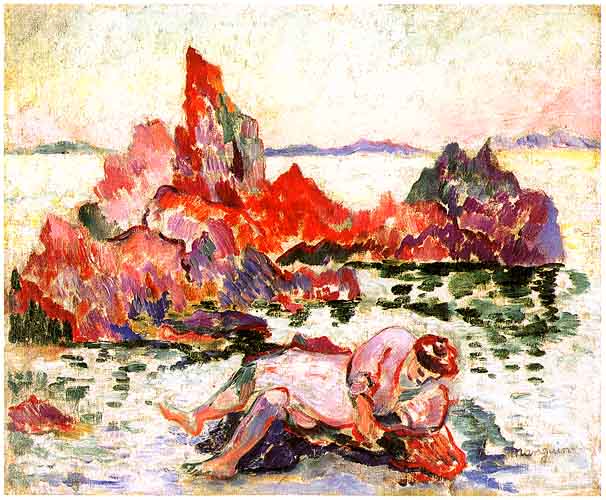 The Beach at Touquet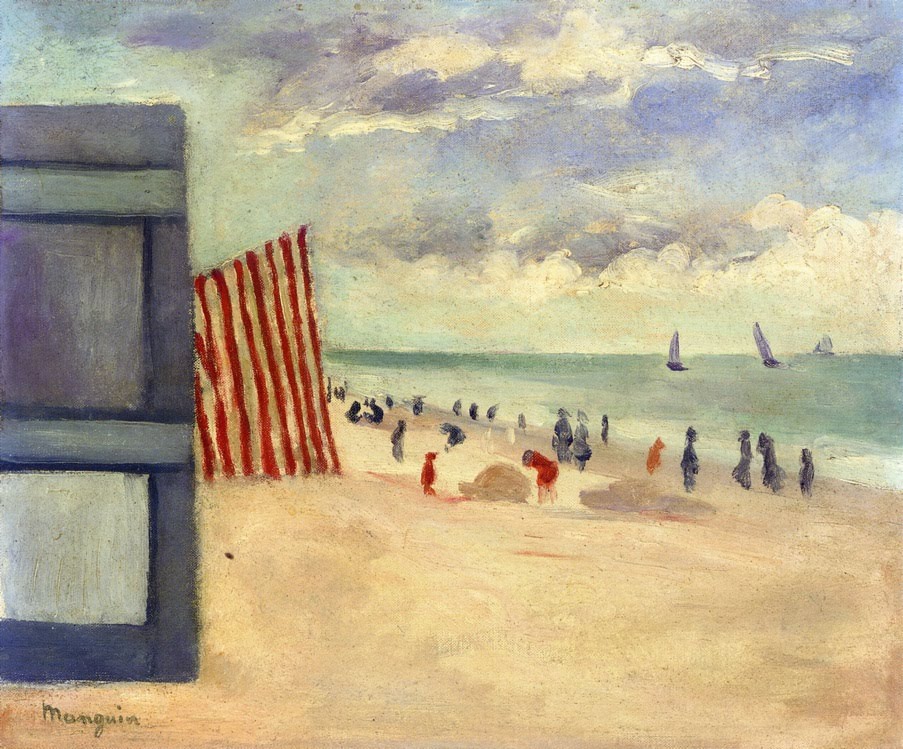 View of the Ventoux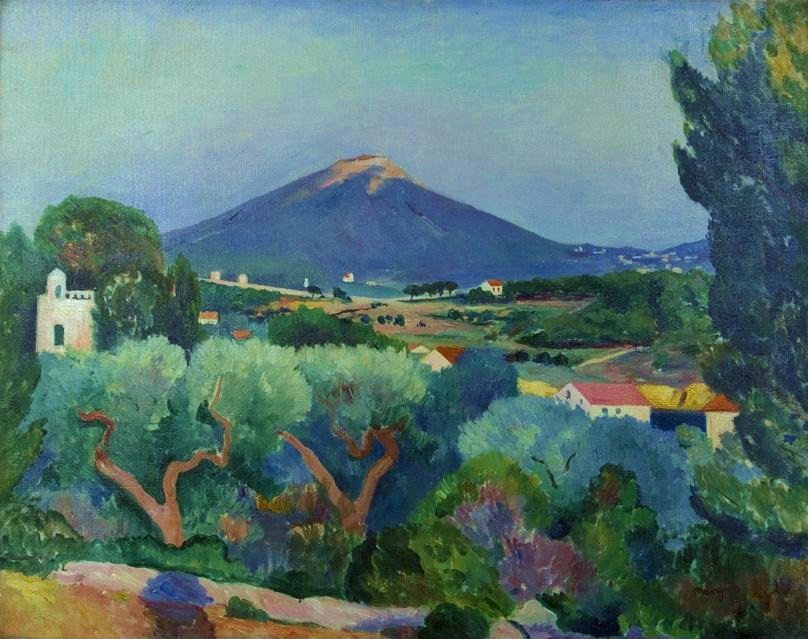 Walk in St. Tropez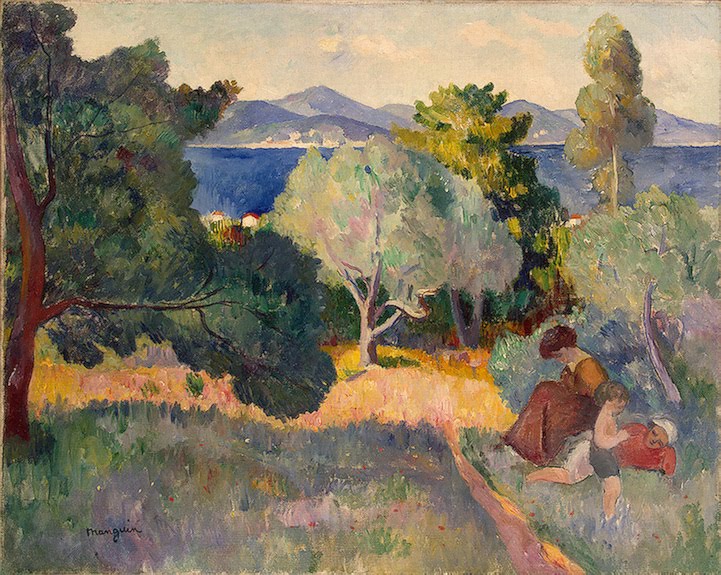 Window Open over the Sea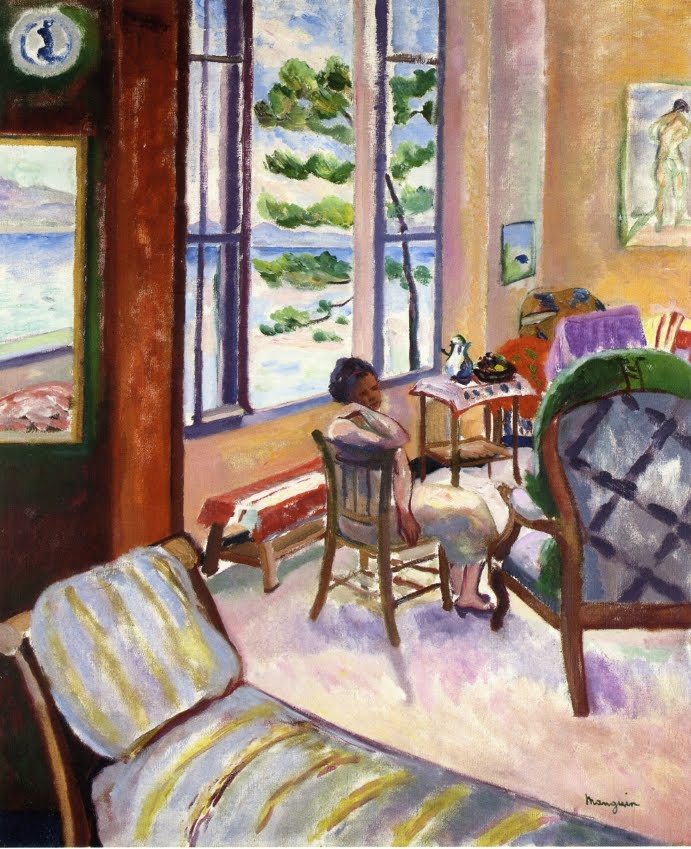 Jean standing on the Balcony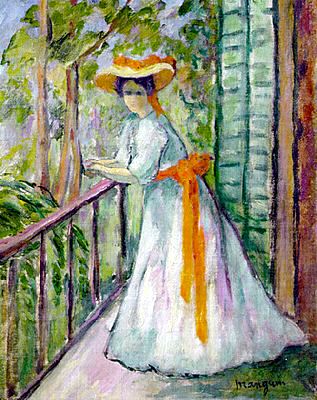 Woman Resting