Pierre was a contemporary Brazilian artist born in Sao Paulo, Brazil, to a French father and a Belgian mother on May 16, 1935. Pierre's father was an artist and taught him fundamental lessons in painting. The early education Pierre got from his father was key to his progression as an artist. Latour traveled the world for many art-related reasons throughout his lifetime.
Latour left France to get formal education at the Escola Nacional de Belas Artes of the University of Brazil. Then, he taught art briefly at the Sousa Leao Institute in Rio de Janeiro. Pierre held his first-ever show at the Municipal Library of Campinas in 1954. He subsequently participated in the yearly exhibition at the Salon Nacional in Rio de Janeiro in 1957 and 1958.
At this time, the Colonial Museum acquired his painting "Carro de Bois." The French Ambassador to Ecuador loved Pierre's work so much that he recommended him for a study of fine arts in Paris. After his studies, Pierre traveled to the USA in 1964, where he held his first exhibition in New York after four years. Latour's artworks are displayed in many museums and private collections in Europe, South America, and the USA.
What was Pierre Latour Known For?
Pierre Latour was known for his beautiful scenic paintings of different locations from his imagination. Latour's wanderlust affected his art, which usually was landscapes of Bruges and Paris, flower markets, picnic scenes, and other places he wanted to be. He painted with rhythm and life, employing the duller colors of his palette to beautify the subjects of his paintings.
Who was Pierre Latour Influenced By?
Pierre Latour was influenced by his father, his first art teacher, and his maternal grandfather, with whom he lived in Bruges. Though Pierre would later develop his unique style, his early works were in the traditional style his father painted. Pierre was also influenced by famous artists Zaluar and Goeldi, who were his teachers at the University of Brazil.
What Art Movement is Pierre Latour Associated With?
Pierre Latour is associated with the Contemporary art movement.
Pierre Latour Artwork
Pierre Latour held one of his art exhibitions in Ecuador which marked the beginning of his worldwide fame. Below are some of the popular works of the artist.
Beach House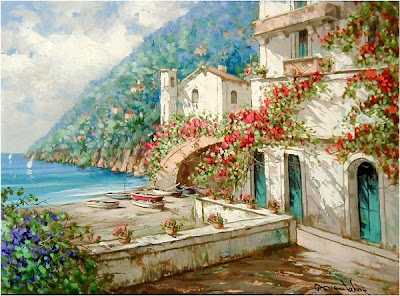 Cloister Courtyard
Flower Market Along The Canal
Flower Market Barge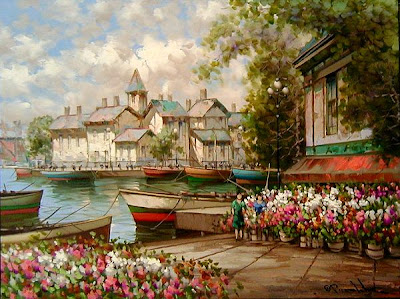 Flower Market Bridge
Flower Market
Flower Market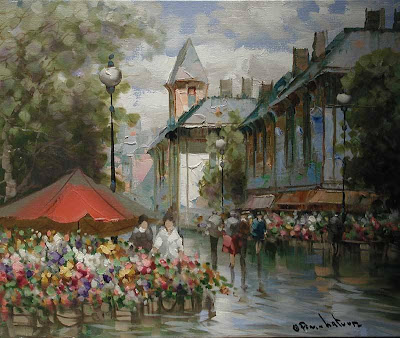 Flower Market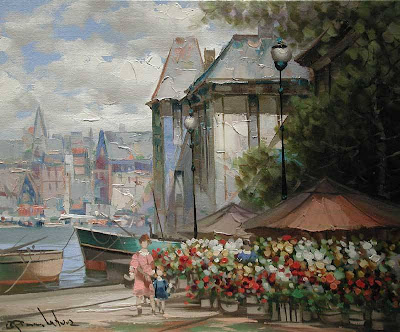 Evening Lights In The City
Flower Market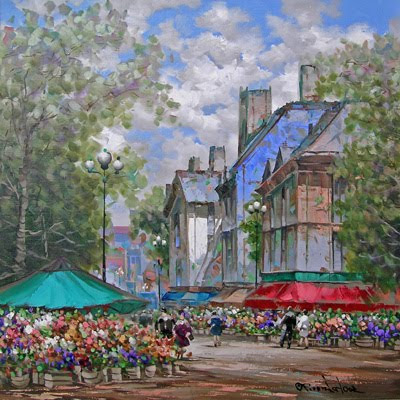 Flower Market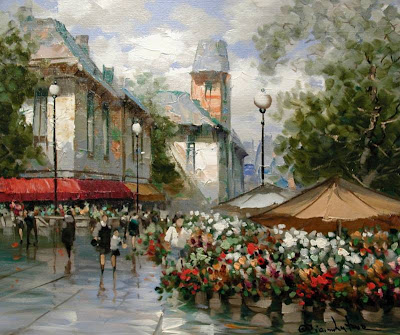 Paris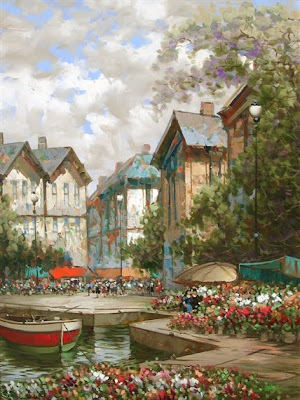 Pears and Apples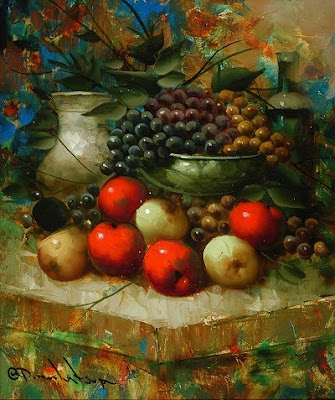 Trellis By The Lake
Unknown Title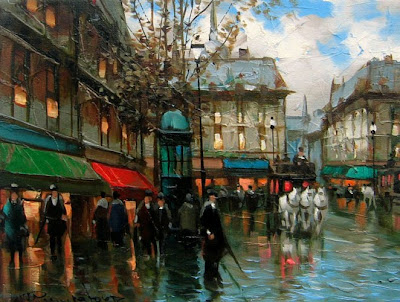 Flower Market