Helen Bradley was an American painter born on 20 November 1900 in Lancashire, England. Contrary to the familiar stories of child prodigies showing art at tender ages, Helen's recognition came at a later stage. She had always been interested in art but never pursued a career. In the 1960s, tending to the request of her grandchildren, she started painting childhood memories.
L.S. Lowry, whom she met around the same time, encouraged her to create her artworks in a narrative style. Helen first exhibited in 1965 at the Saddleworth Art Society and in London the following year. In 1968, she held a sold-out show at the Carter Gallery in Los Angeles. Critics and the public instantaneously accepted Helen's artworks.
In 1971, the first of a series of books titled 'And Miss Carter Wore Pink' was published. The books contained several paintings of Helen's childhood memories narrated as a story. Three different editions and a special edition confirmed the book's instant success. Helen was appointed Member of the Order of the British Empire in 1978. She died on 19 July 1979, shortly before she was due to receive the award from the queen.
What was Helen Bradley Known For?
Helen Bradley was known for the narrative artworks of her Edwardian childhood. To satisfy her children's inquiries about her childhood, she painted about her upbringing in Lancashire, making it her unique style. A woman named Miss Carter, who always dressed in pink, was a constant character in her oil and watercolor paintings.
Who was Helen Bradley Influenced By?
Helen Bradley was influenced by L.S. Lowry. Without Lowry's encouragement, Helen's artworks may never have gone beyond the walls of her home. Lowry's paintings of life scenes and landscapes were rich in color and vividly descriptive, a method Helen seems to have adopted.
What Art Movement is Helen Bradley Associated With?
Helen Bradley was associated with the Naive art movement.
Helen Bradley Artworks
Below are some of the artworks of Helen Bradley
After The Shower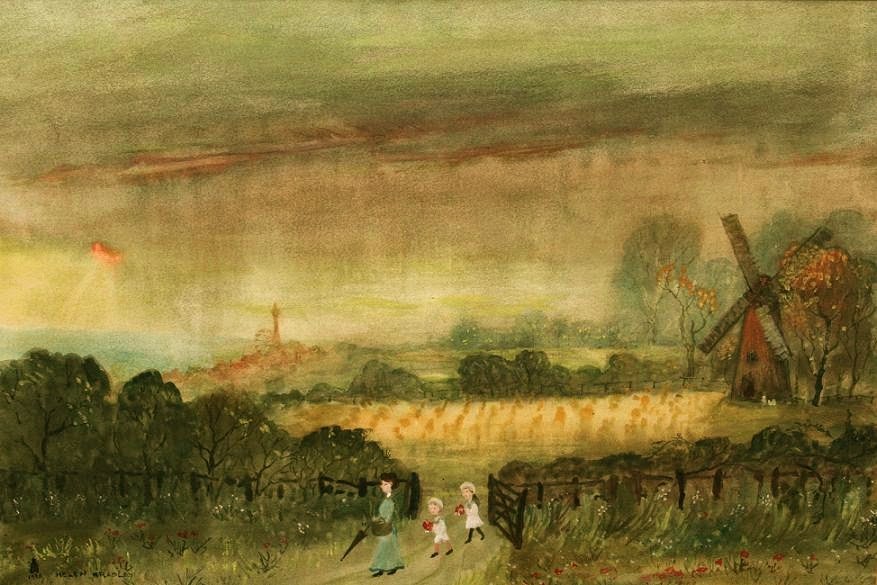 Alice Took George and Me Down the River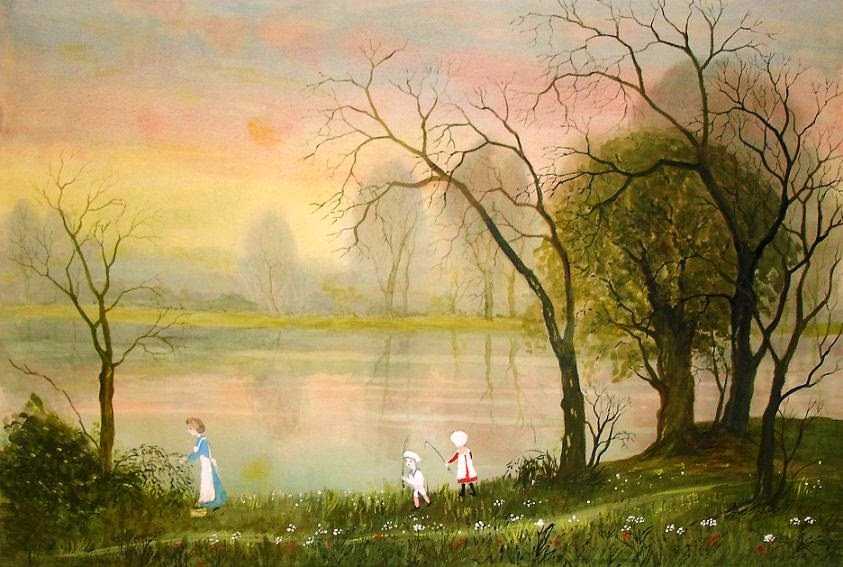 It was a Warm Spring Day When We Met in Manchester
Let Us Have a Walk Before the Children's Bedtime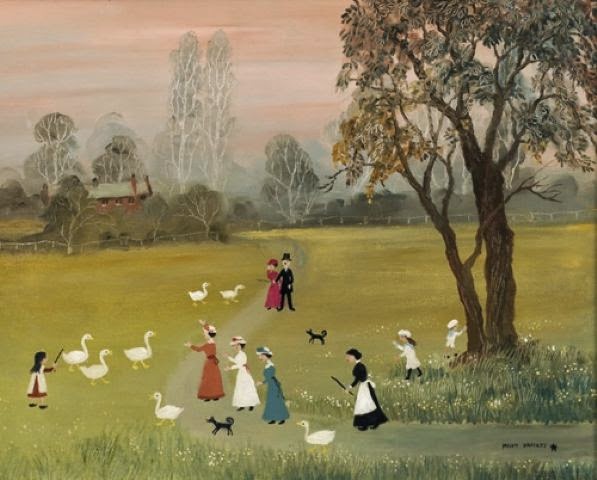 Oh Where, Oh Where Can Gyp and Barny Be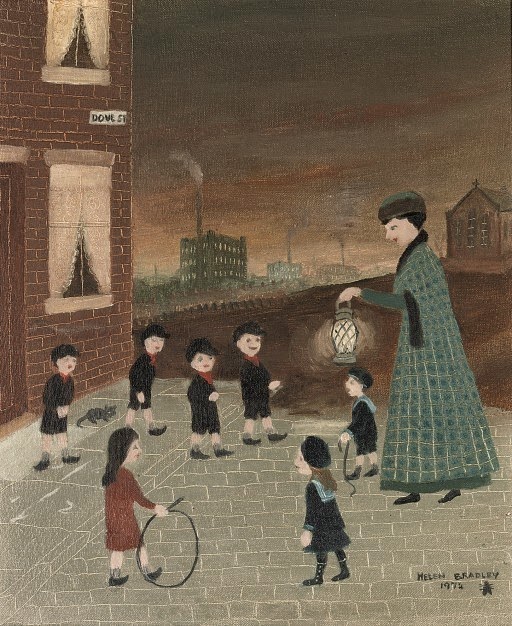 On a Beautiful Warm June Day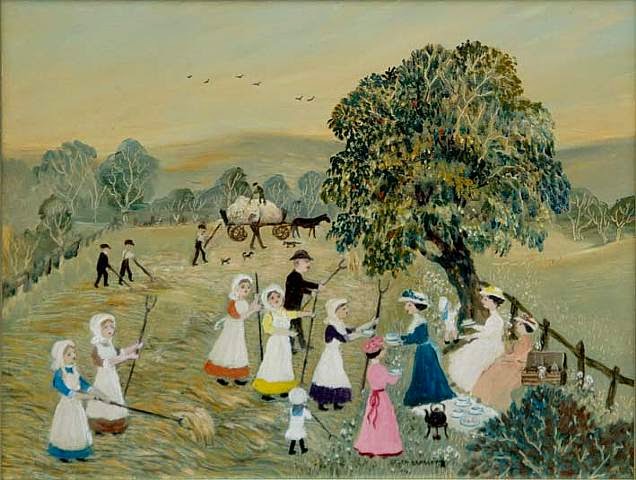 On A Friday we Visited Gt. Aunt Jane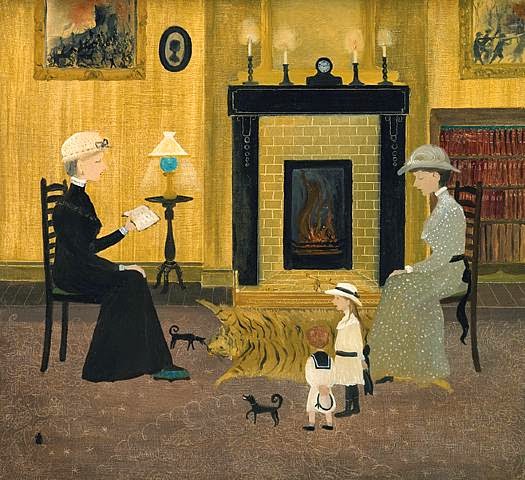 Our Christmas Ducks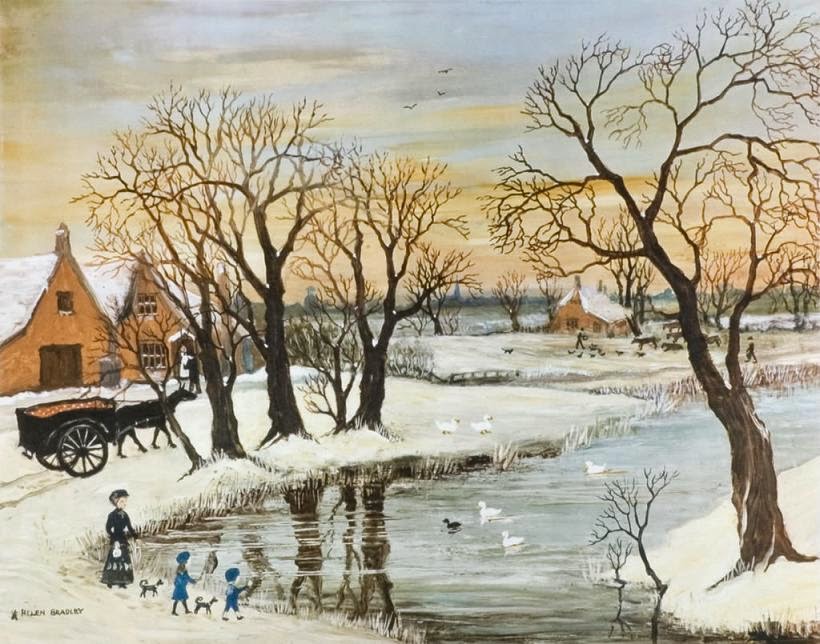 Rocks on Glyder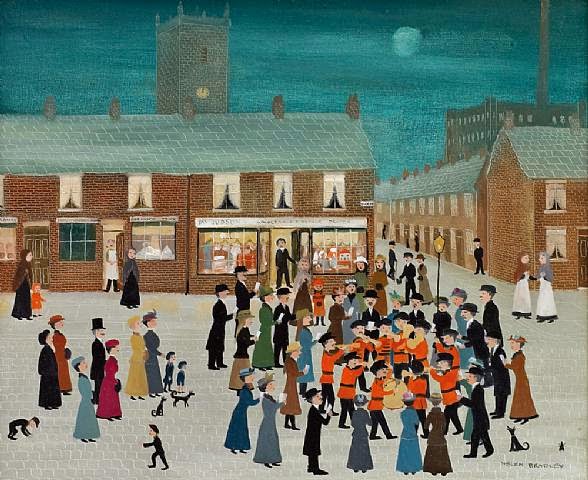 September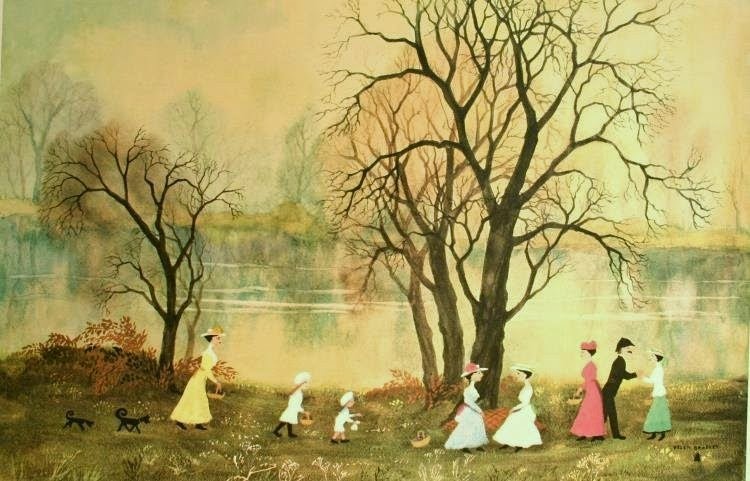 Spring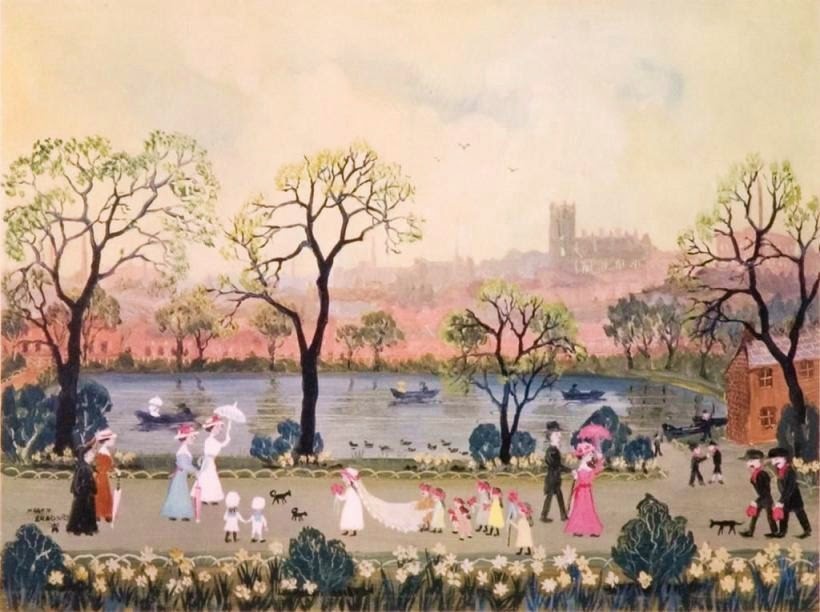 Summer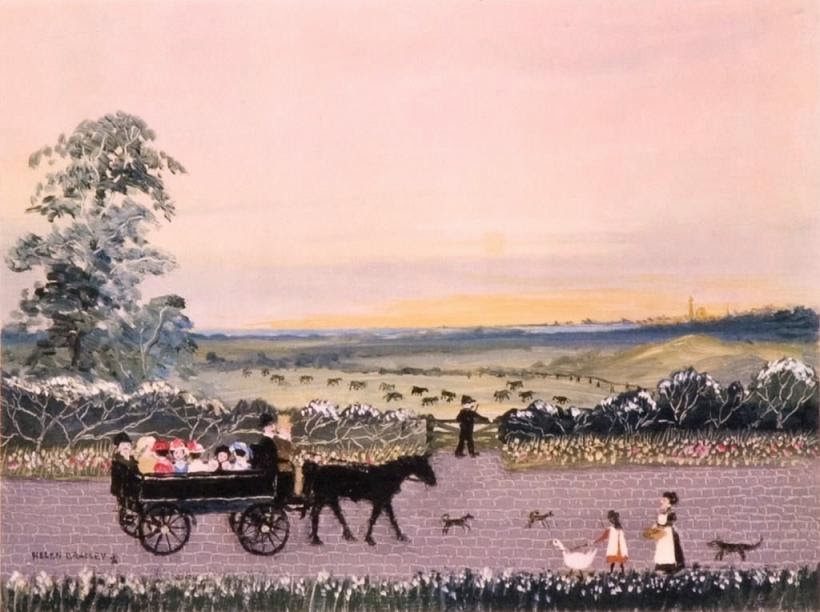 The Beach at Blackpool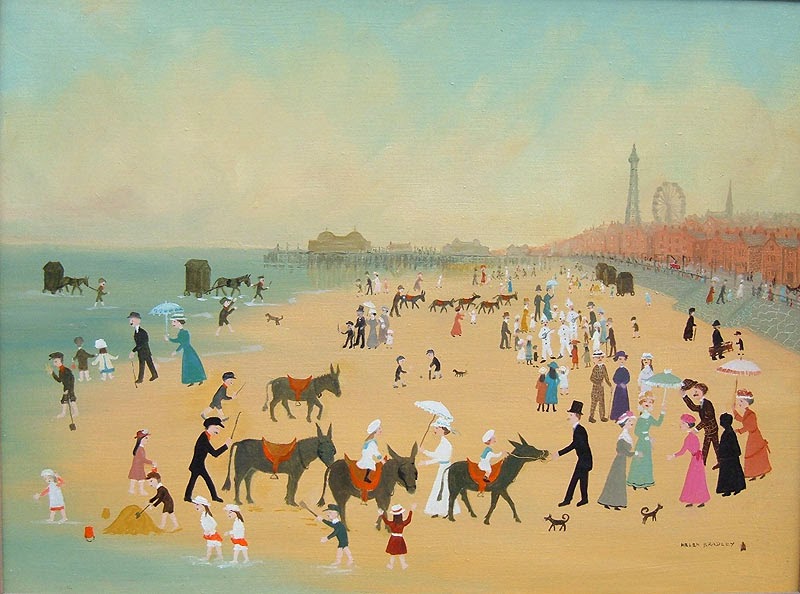 The Last Evening at Blackpool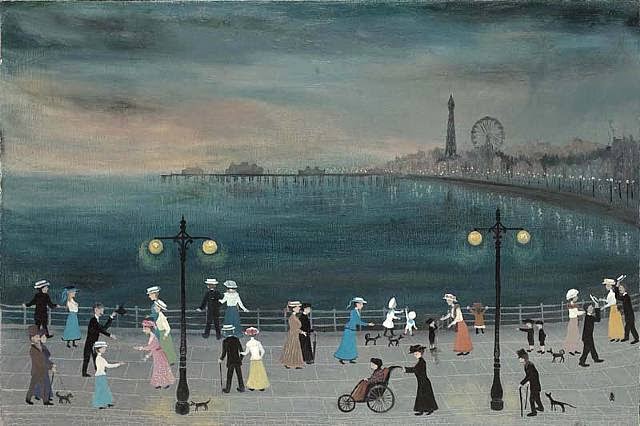 The Queen Who Came To Tea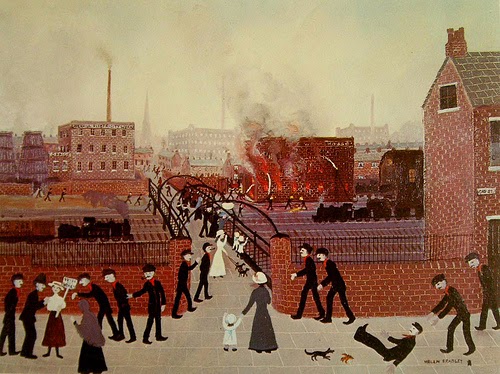 The Whitsuntide Procession in Manchester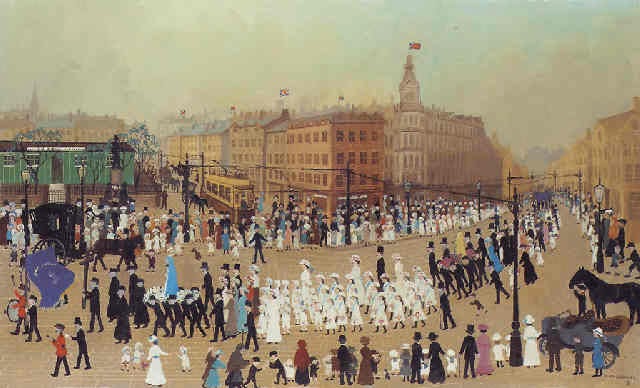 Winter