Hans Dahl was a Norwegian painter born on 19 February 1849 in Granvin, Bergen. Dahl was the son of an army captain who wanted his son to follow his career footpath. However, while receiving military education, Dahl manifested his artistic talent and spent his free time practicing. After service in the army, he began to follow his dream, first by getting an art education.
Dahl studied at the Bergslien and Eckersberg painting school and then with Hans Gude in Karlsruhe. Afterward, he moved to Dusseldorf, where he studied under Wilhelm Son and Eduard von Gebhardt. After his first exhibition in 1876, Dahl achieved widespread popularity and consequently boasted massive financial success.
Dahl's works were rejected severally by the Norwegian National Gallery and heavily criticized by fellow painters. Regardless, he continued to paint happily-themed landscapes and scenes, earning the patronage of reputable people such as the Geman Emperor. Dahl died on 27 July 1937 in Balestrand, Sogn.
What was Hans Dahl Known For?
Hans Dahl was known for painting the scenery of Norway with a happy atmosphere, filled with sunshine and happy people. Dahl's oil paintings depicted various scenes, some of which were fictional. He used bright colors and often included female culturally-uniformed Norwegian women in his work.
Who was Hans Dahl Influenced By?
Hans Dahl was influenced by Hans Fredrik Gude. Hans Gude was one of the first Norwegian artists associated with landscape painting and romanticism. While on a journey to Munich to study art, Dahl stopped in Karlsruhe, where he spent one year studying under Gude. The influence of the expert painter and art instructor is evident in Dahl's works.
What Art Movement was Hans Dahl Associated With?
Hans Dahl was associated with the Romanticism art movement.
Hans Dahl Artwork
Below are some of the artworks of Hans Dahl
A Summer Day in the Mountains
A summerday by a Norwegian fjord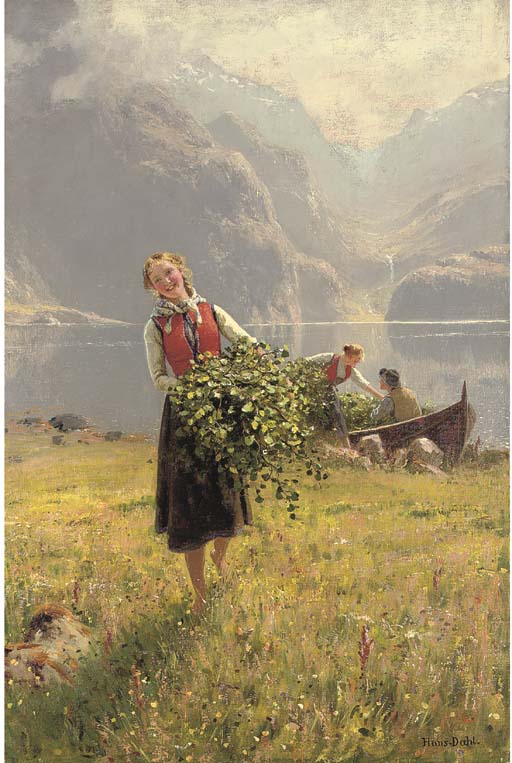 A Summer's Day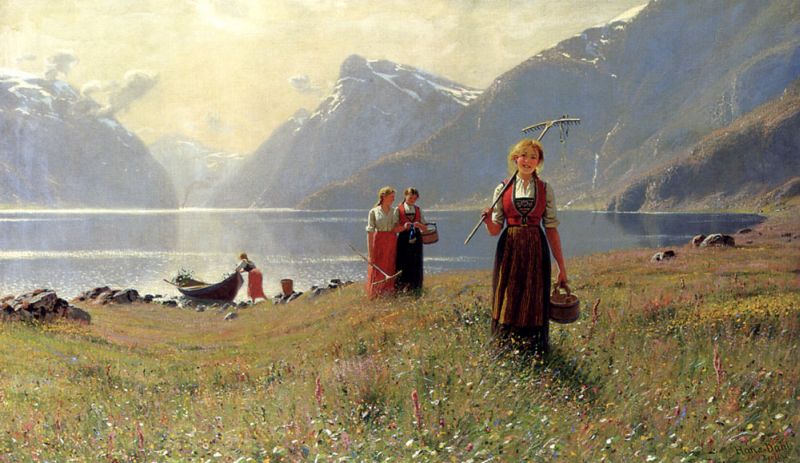 A Young Harvester at a Sunlit Fjord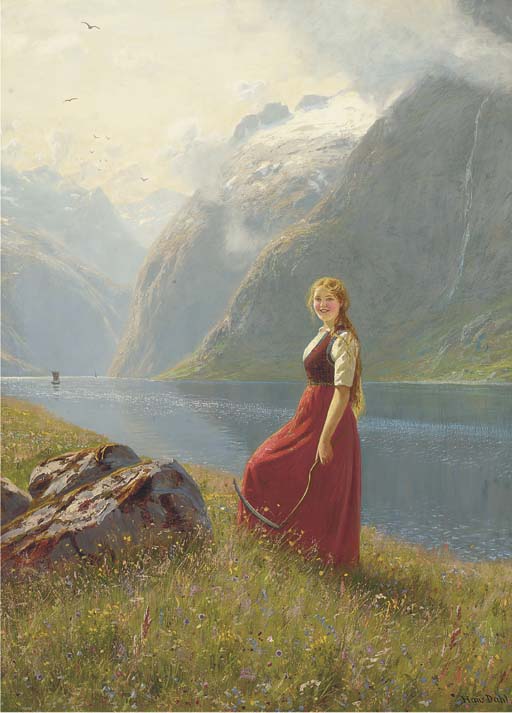 Admiring the View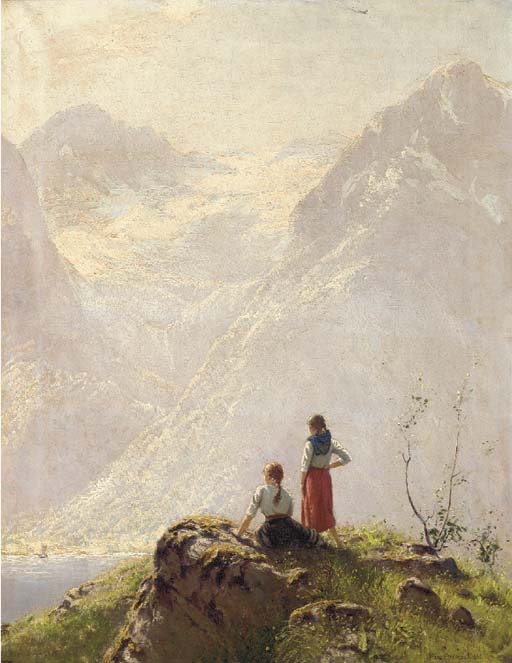 An Alpine Landscape with a Shepherdess and Goats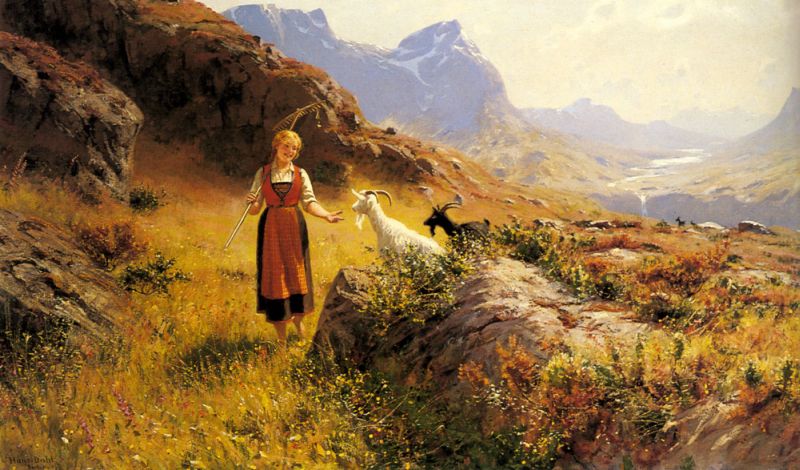 By the Water's Edge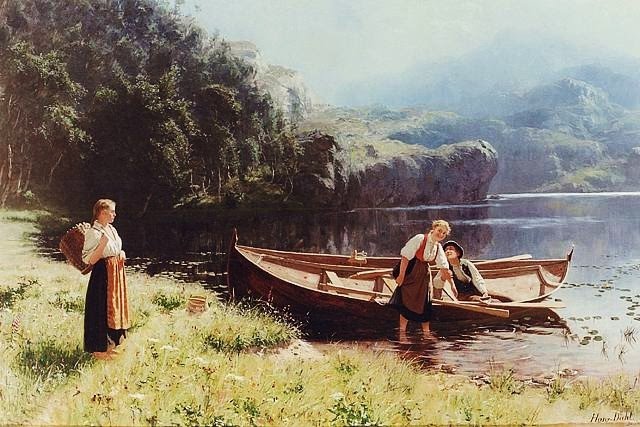 Calm Waters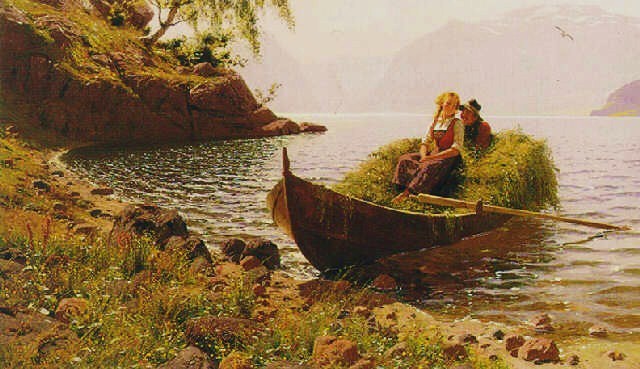 On the banks of the Fjord

Resting beside the Fjord

Returning from harvesting

Returning from the Fields

Sliding in the Snow

The Fjord

The Geiranger Fjord, Norway

The Last rays of the Sun

The Love Letter

The View

Upon Sunny Waves

Winter Day

Young Girl by a Fjord