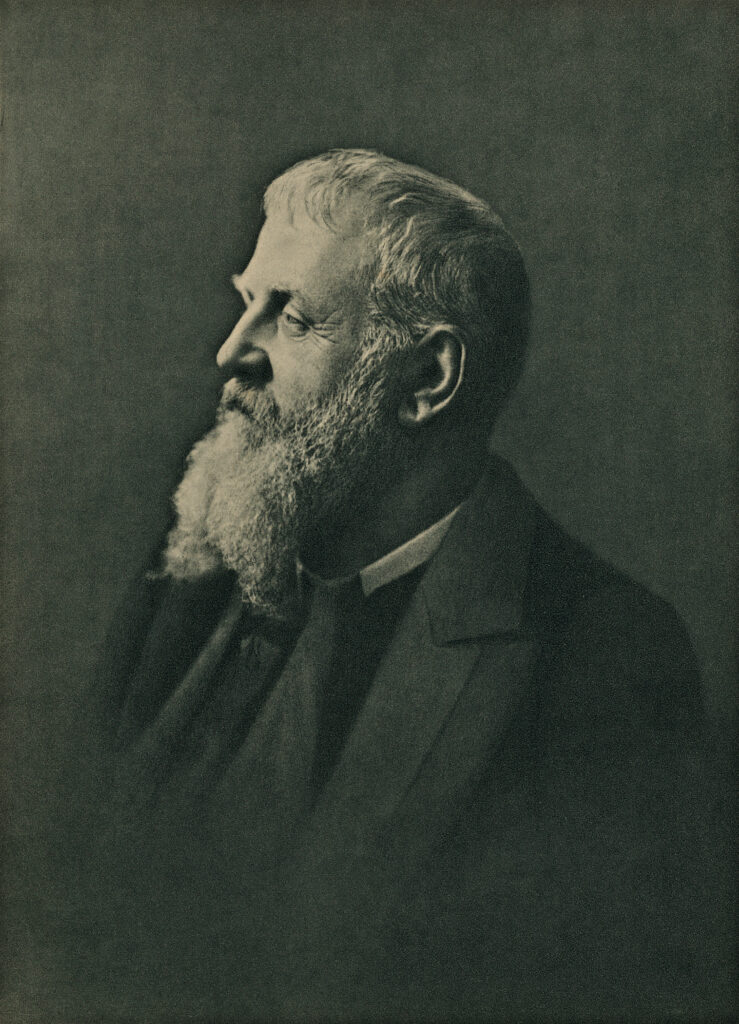 Frits Thaulow was a Norwegian painter born on 20 October 1847 in Christiania, Norway. Frits was born to Harald Conrad Thaulow, a wealthy chemist who supported him in his pursuit. He studied at the Academy of Art in Copenhagen between 1870 and 1872. He furthered his studies at the Baden School of Art in Karlsruhe.
In 1879, Frits traveled to Jutland in Denmark with his friend, spending summer and autumn there. After experiencing the lifestyle in Skagen, Frits began to paint fishermen and boat scenes, becoming one of the earliest artists to do so. He returned to Norway in 1880, contributing to the National Art Exhibit establishment in Oslo in 1882.
He moved to Paris in 1906, where he painted cityscapes and scenes in Paris. Frits was awarded severally for his artworks. In 1905, he was appointed commander of the Royal Norwegian Order of St. Olav. Frits' paintings hang in distinguished museums in Russia, the United States, and Norway. He died in Volendam on 5 November 1906.
What was Frits Thaulow Known For?
Frits Thaulow was known for his landscapes and cityscapes of Norway and France. His depictions were naturalistic and realistic, with accurate representations of light and movement. He used a palette of bright and intense oil paints and pastels to create masterpieces on canvas.
Who was Frits Thaulow Influenced By?
Frits Thaulow was influenced by Norwegian Romanticist painter Hans Gude. Between 1873 and 1875, Frits studied under Hans Gude in Germany, developing and perfecting his techniques and methods. Gude's application of color and naturalism in his artworks is a method Frits adopted in painting the landscapes for which he is renowned.
What Art Movement is Frits Thaulow Associated With?
Frits Thaulow is associated with the Impressionism art movement.
Frits Thaulow Artwork
Below are some of the artworks of Frits Thaulow.
A French RIver Landscape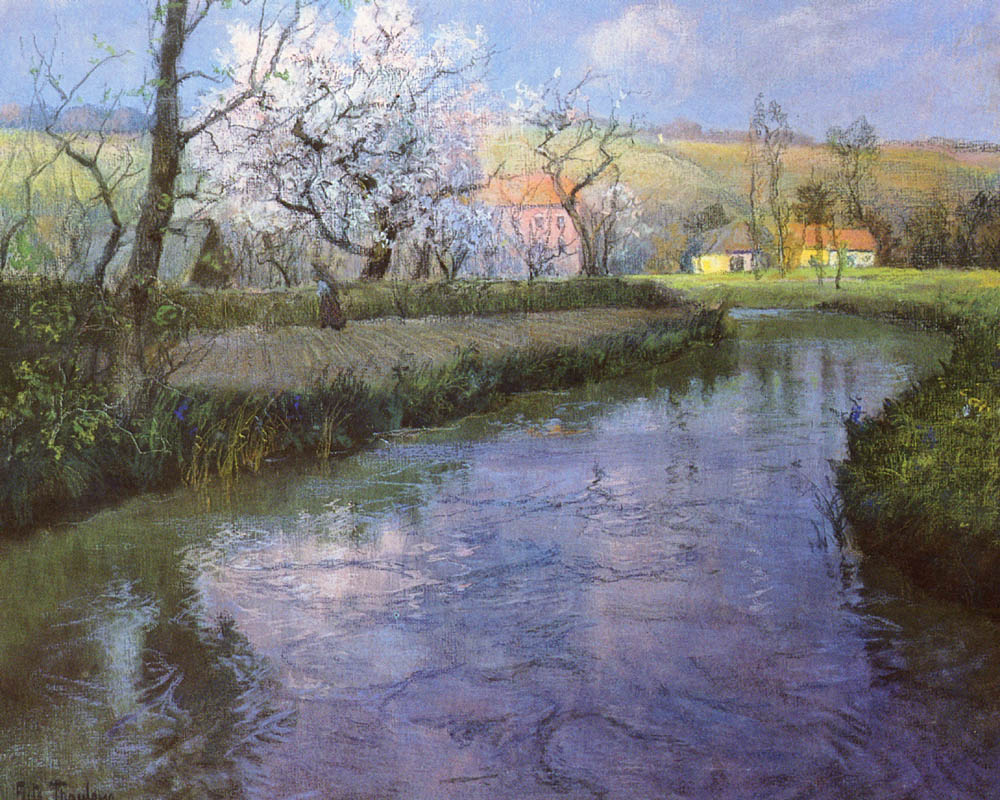 Antwerp
Cottages by a River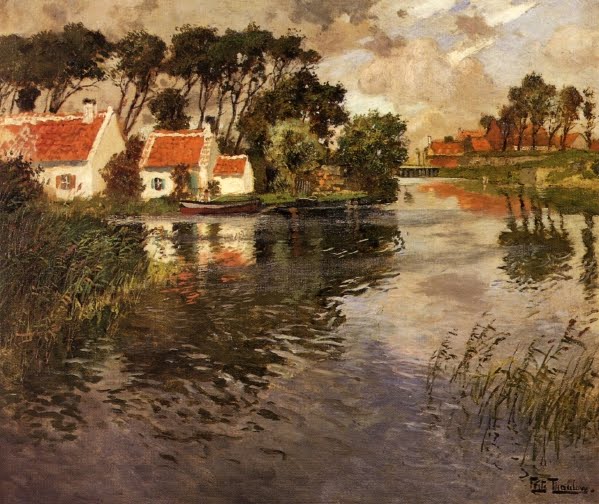 Evening at the Bay of Frogner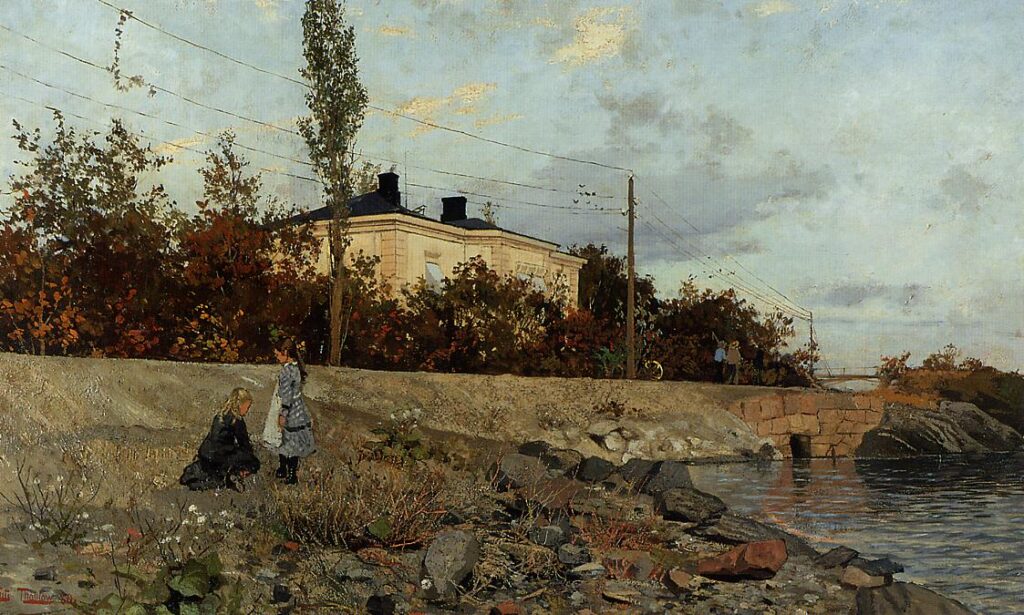 Winter in Paris
In the Elbank, Hamburg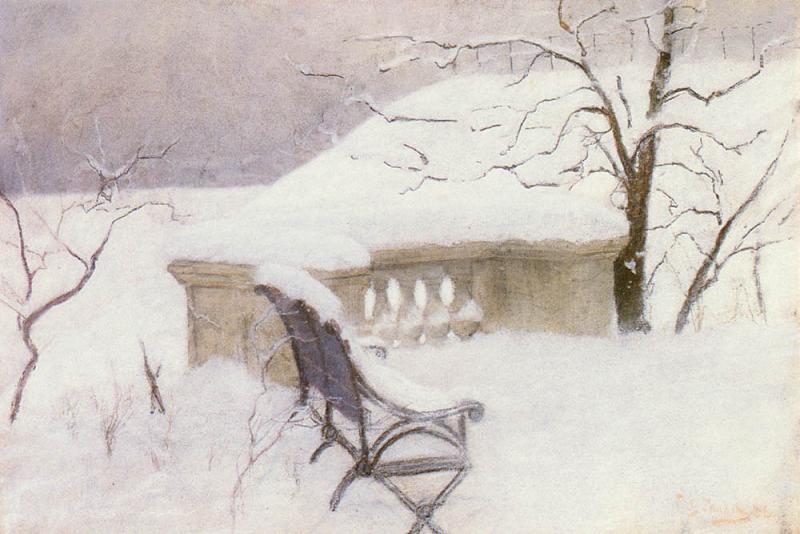 Landscape with Moller
La Route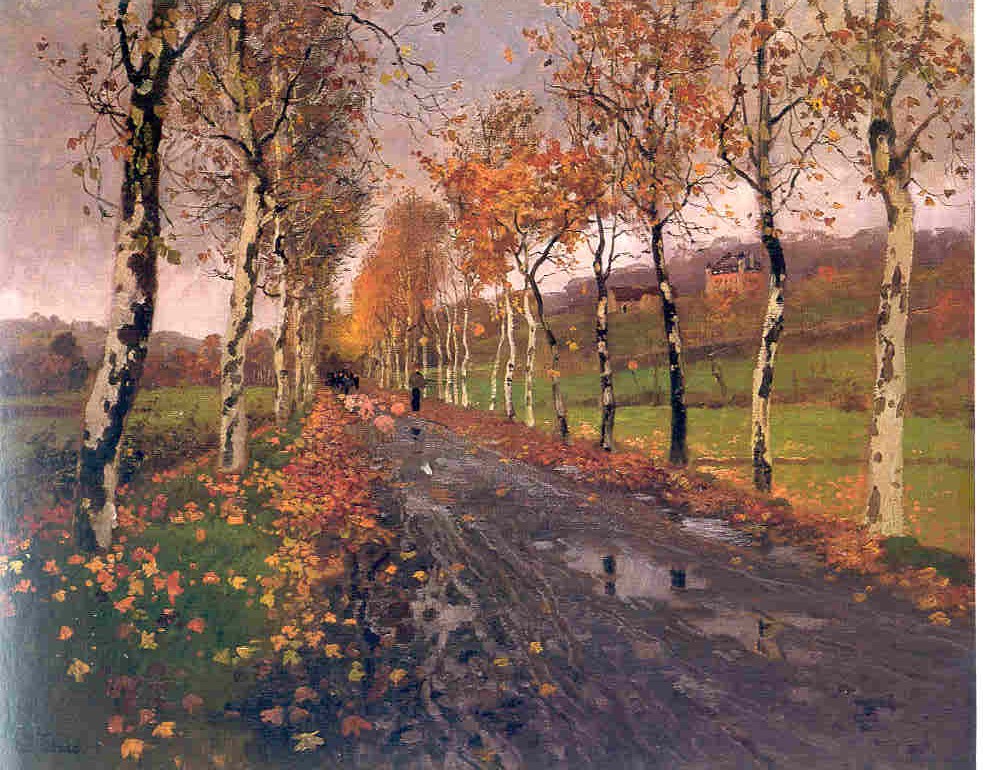 La Verger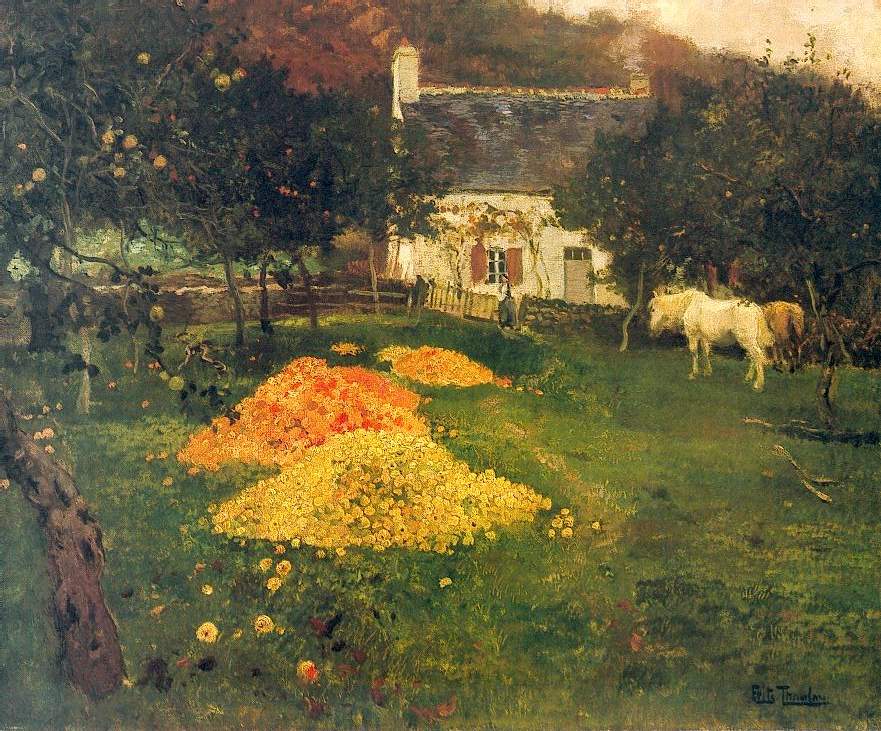 Old Man's Garden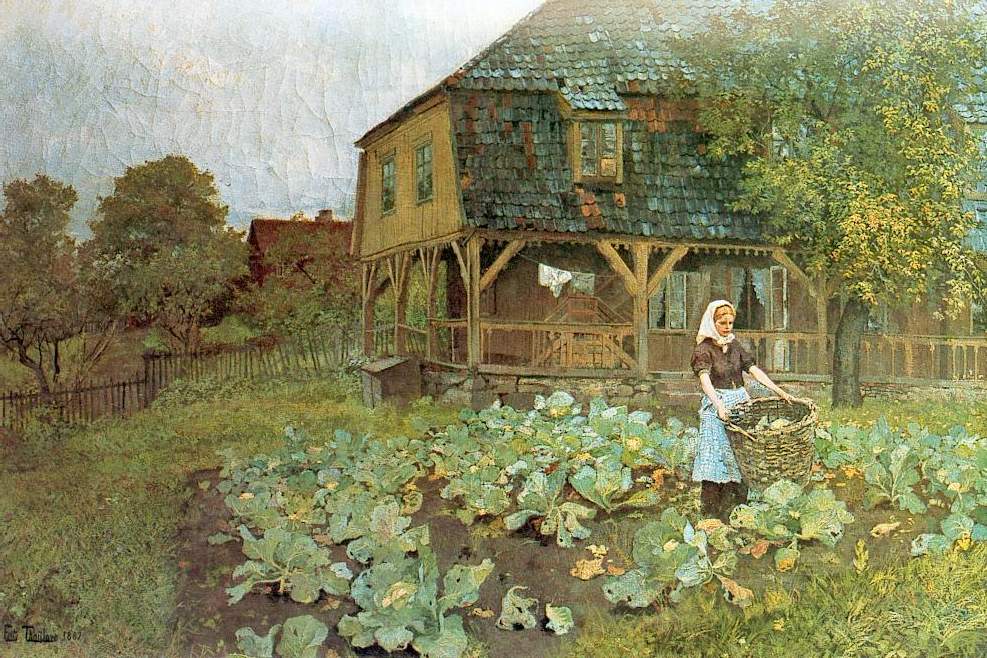 On the Ground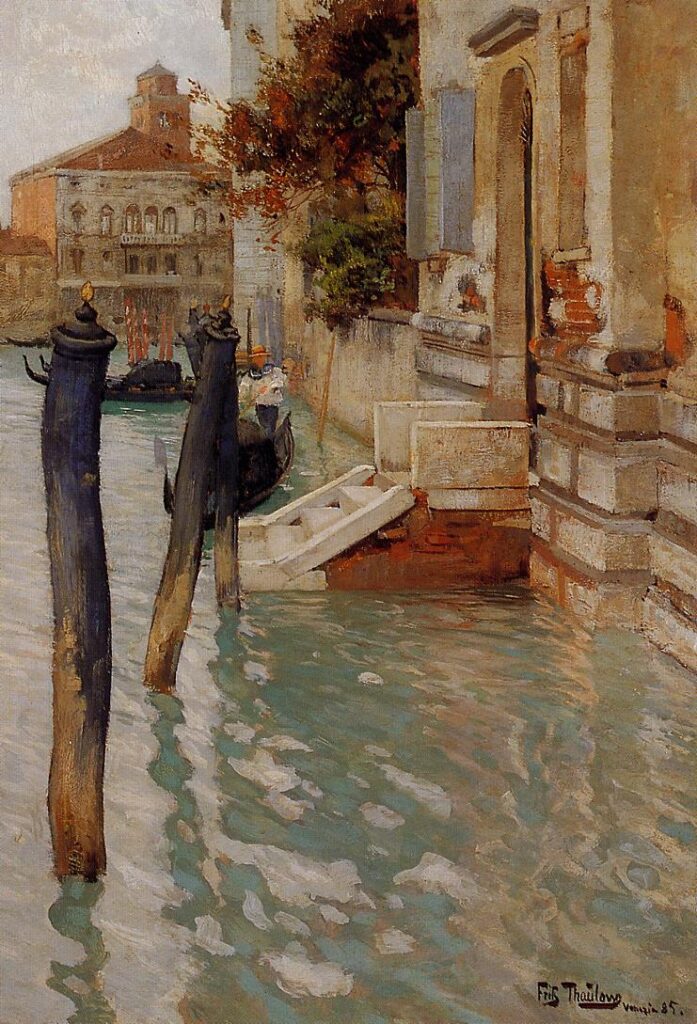 The Mill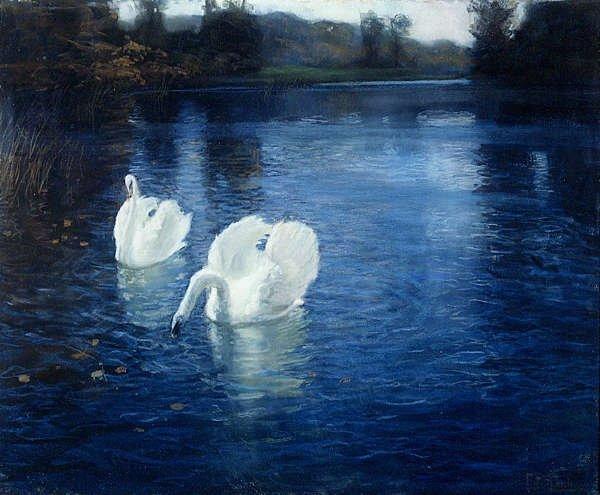 The river at Manéhouville (near Dieppe)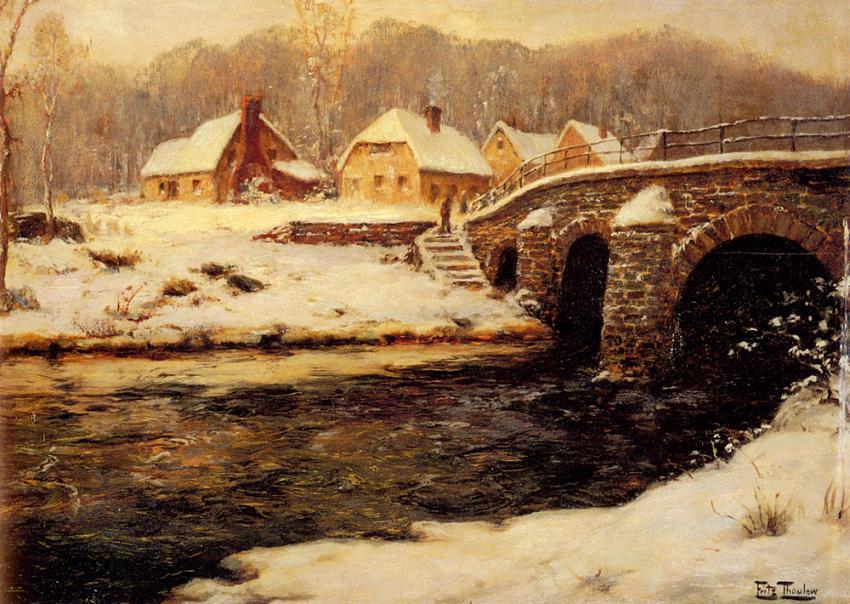 Venice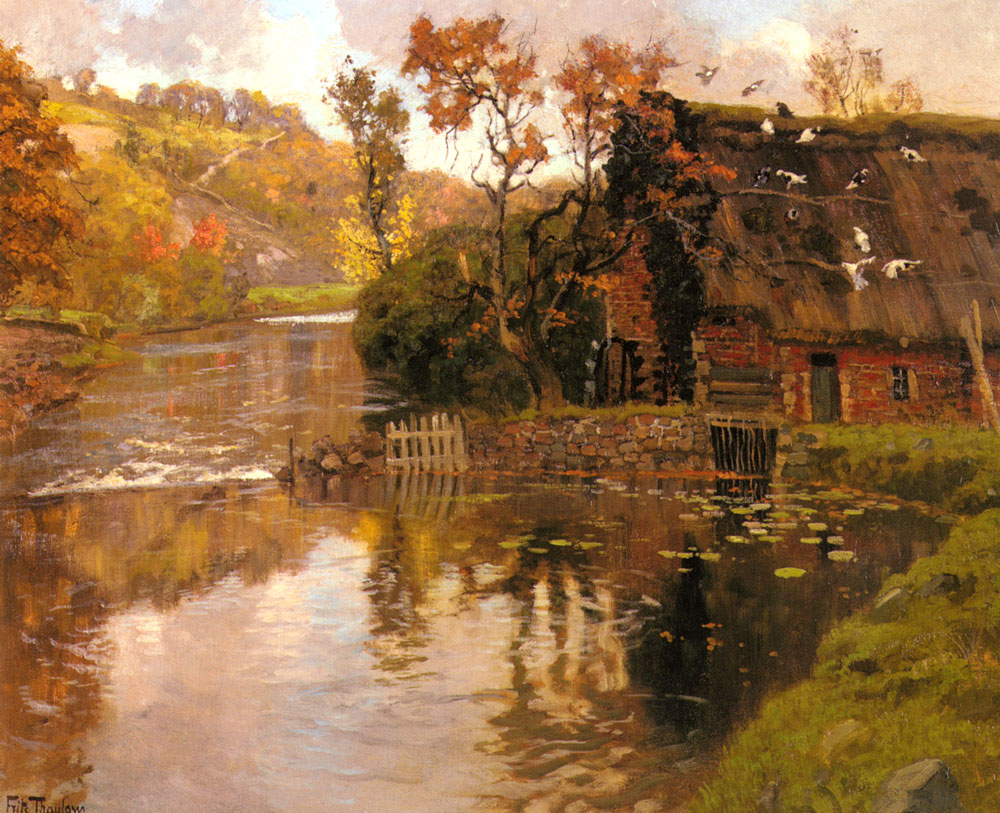 View of Venice