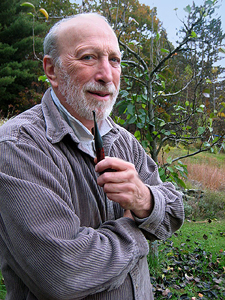 H.M. Saffer was an American painter born on 18 July 1942 in Pennsylvania, United States. Saffer's art career kicked off very early, exhibiting at a public show at six. After graduating from Temple University in 1965, he traveled to France, where he studied economics. Saffer also pursued musical interests, performing with prominent artists and working as a producer for Barclays Records.
Saffer's versatility extended to the culinary sector, being the chef and owner of three restaurants in France. He never stopped painting and exhibiting his art. In 1970, he graduated from the Ecole des Beaux-Arts and returned to the United States shortly after. He continued to develop his painting style and experimented with different mediums.
In 1981, he began to study the Sumi-e techniques of the Japanese masters. Two years later, Saffer traveled to Japan, incorporating Japanese and Western painting techniques. He has exhibited and is well-represented in Japan, the United States, and Belgium. He has taught art in several art colleges and currently lives and works in New York.
What was H.M. Saffer Known For?
H.M. Saffer was known for his pointillist paintings of landscapes. He painted Plein-air with oil after primarily working on paper in his early works. He explained that his preference for oils is due to the depth and luminosity it provides. Plain fields and scenes were common subjects of his artworks.
Who was H.M. Saffer Influenced By?
H.M. Saffer was influenced by Gustav Klimt. Klimt was a symbolist painter who painted with a pointillist technique that employed points of different sizes and textures. Using similar brush strokes, Saffer developed his style based on Klimt's methods.
What Art Movement was H.M. Saffer Associated With?
H.M. Saffer was associated with the Pointillism art movement.
H.M. Saffer Artwork
Below are some of the artworks of H.M. Saffer
Afternoon Rest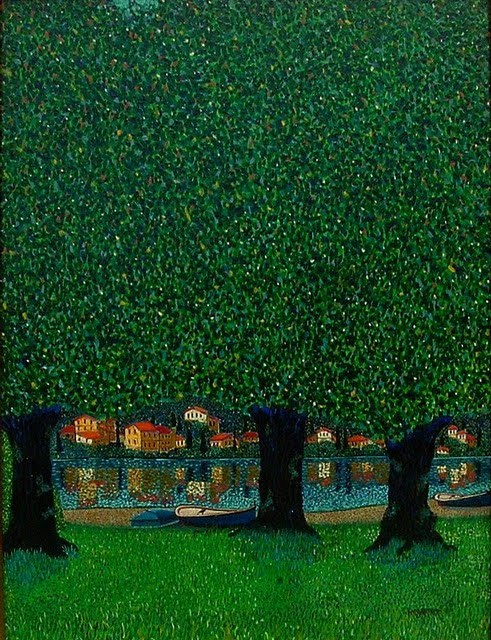 Autumn Pinnacle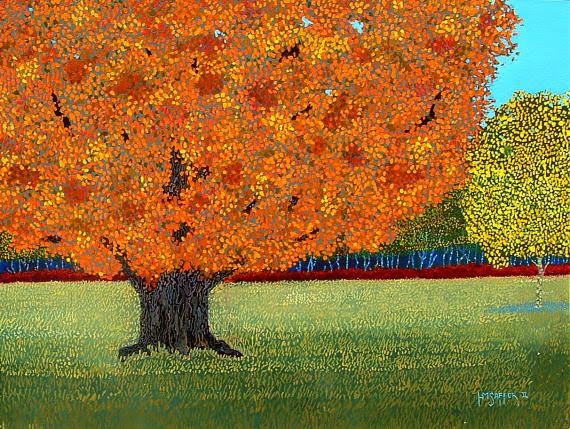 Canopied Path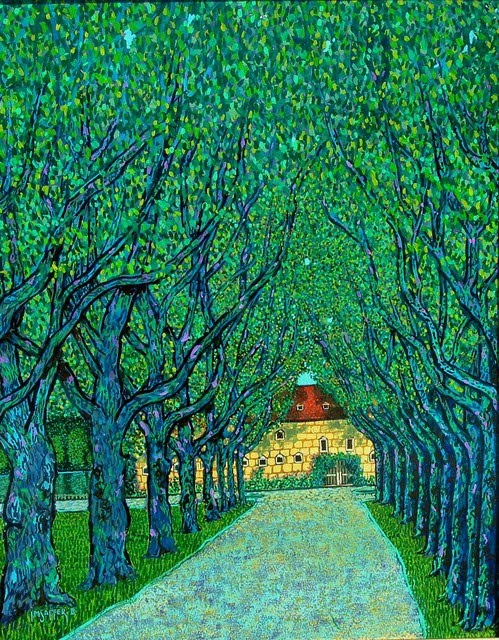 Citrus Grove
Fin De Jour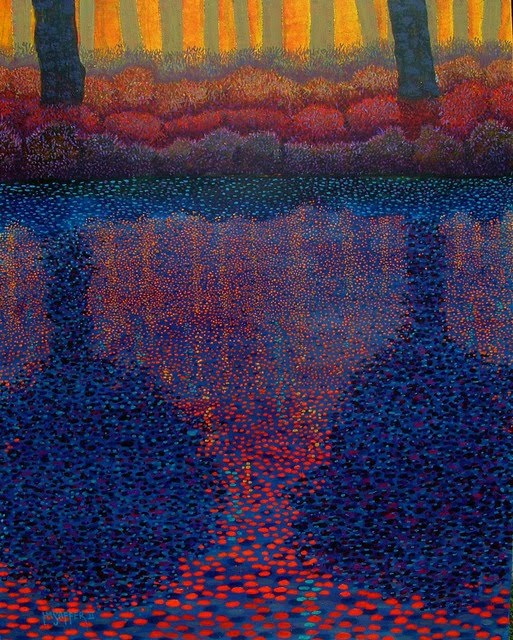 Forest Flowers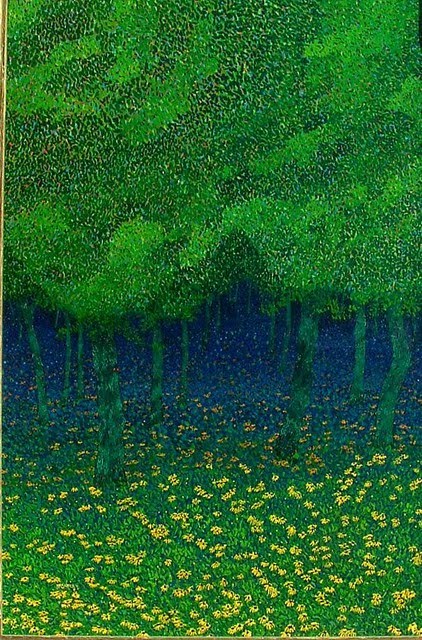 Hidden Lakes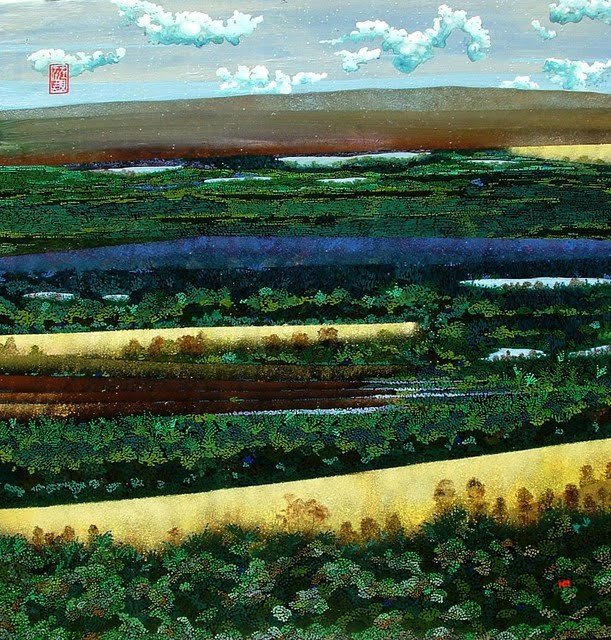 Lake House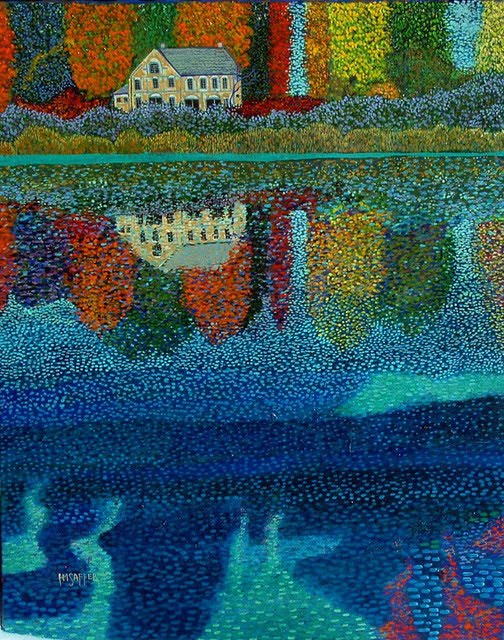 Midday River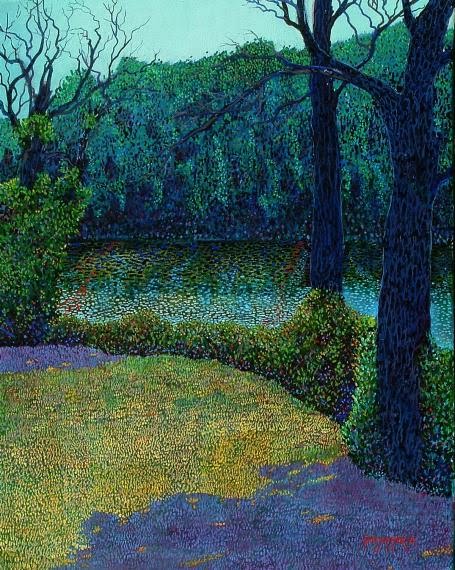 Orange Farmhouse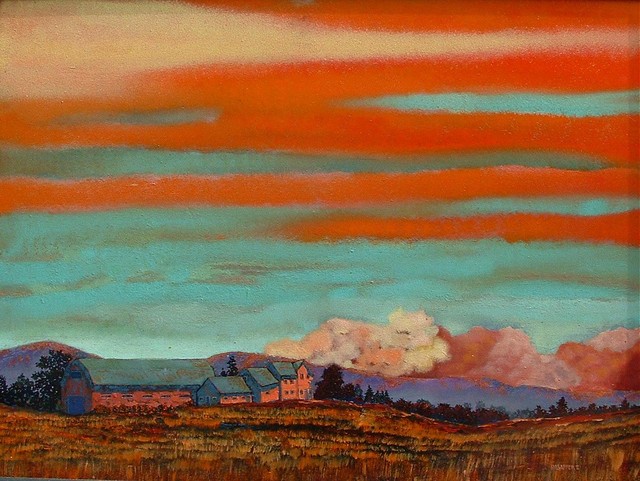 Paul's Tree (After Claude)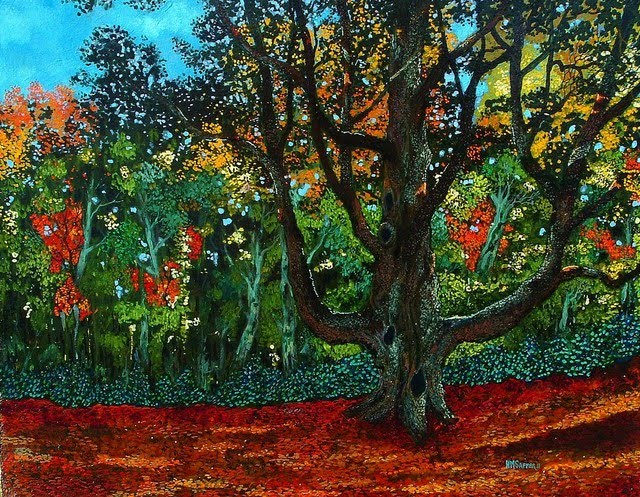 Provence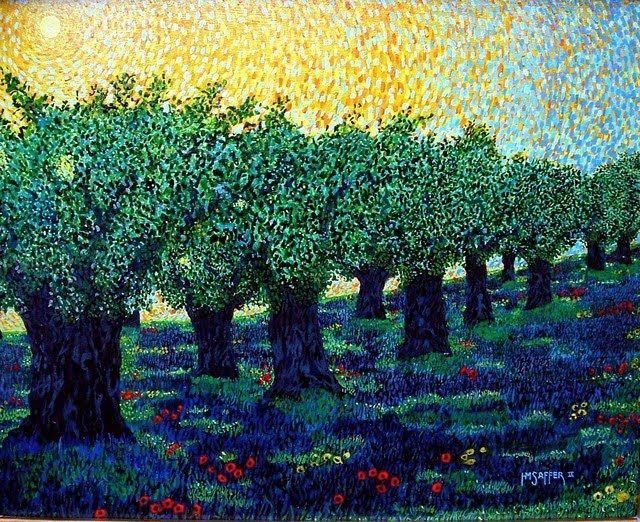 Provence Sun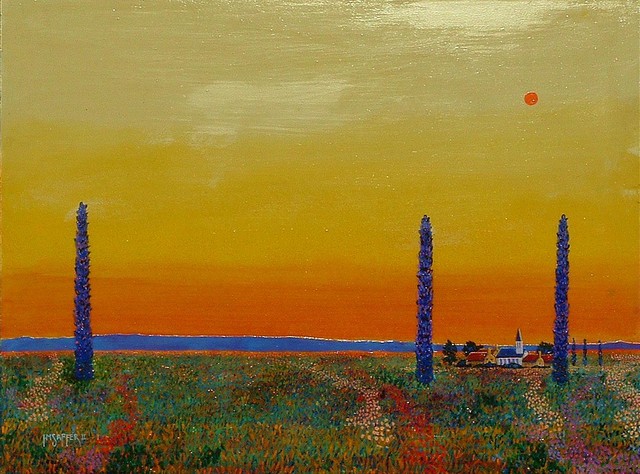 Schloss Krammer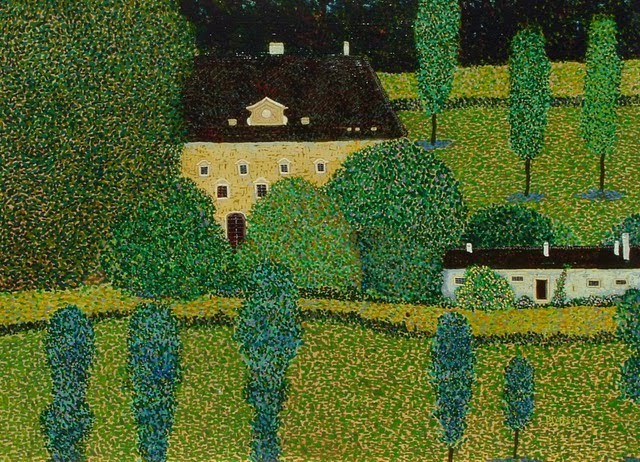 Silent Forest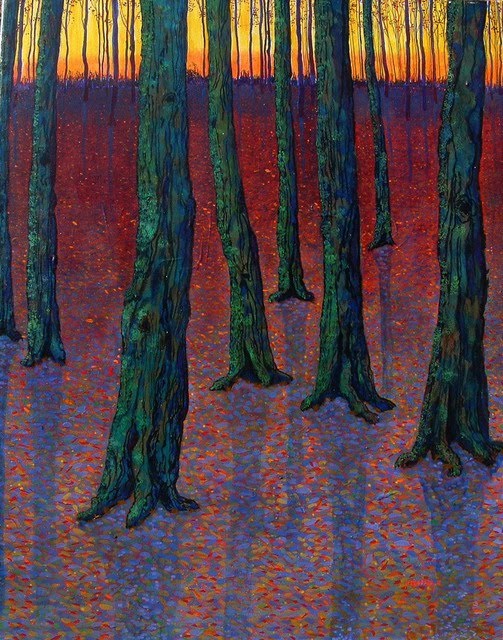 Spring Birches