Guy Wiggins was an American Painter born on 23 February 1883 in Brooklyn, New York. Guy was the son of renowned Brazilian School painter Carleton Wiggins, who became his first art teacher. In 1900, Guy enrolled at the Brooklyn Polytechnic Institute, studying drawing and architecture. He furthered his education at the National Academy of Design to study painting.
Guy gained wide recognition as a young man when his work was accepted into the permanent collection of the Metropolitan Museum of Art, becoming the youngest artist ever to do so. In 1917, Guy won the much-coveted Norman Wait Harris Bronze Medal at the Art Institute of Chicago. Subsequently, the National Academy of Design elected him as a member in 1919.
Guy Wiggins exhibited with the Old Lyme Association, to which his father also belonged. He was also an active member of the Connecticut Academy of Fine Arts, winning several prizes. In 1937, Guy relocated to Essex and established the Guy Wiggins Art School and the Essex Painters Society. He died on 25 April 1962 while on vacation in Florida.
What was Guy Wiggins Known For?
Guy Wiggins was known for his winter landscapes of city scenes in New York and Connecticut. Guy painted the bustling streets of New York and Connecticut in the snowy wintertime, emphasizing the towering skyscrapers and structures.  His palette contained bright luminous colors, and he masterfully depicted light and movement in the city scenes.
Who was Guy Wiggins Influenced By?
Guy Wiggins was influenced by William Meritt Chase and Robert Henri, under whom he studied at the National Academy of Design. Chase built a legacy as one of the leading exponents of Impressionism. Henri also painted with Impressionism techniques.
What Art Movement was Guy Wiggins Associated With?
Guy Wiggins was associated with the Impressionism art movement.
Guy Wiggins Artwork
Below are some of the artworks of Guy Wiggins
5th Avenue Storm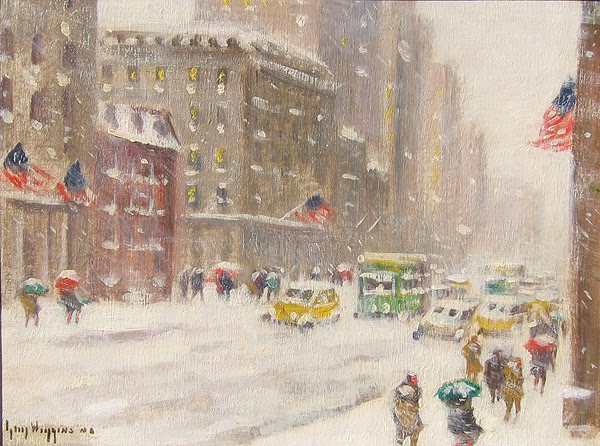 5th Avenue Winter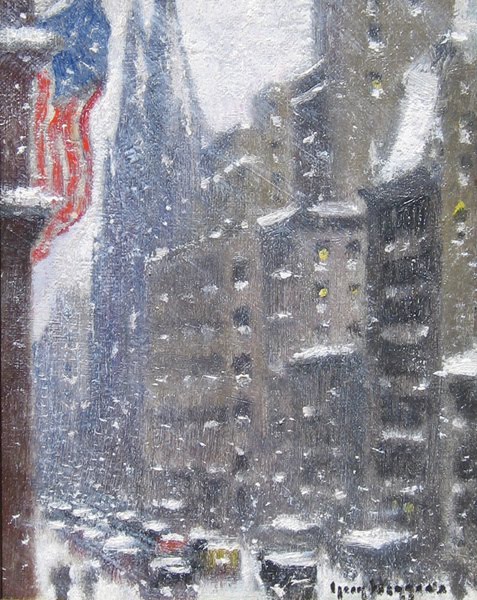 A New England Farm in Winter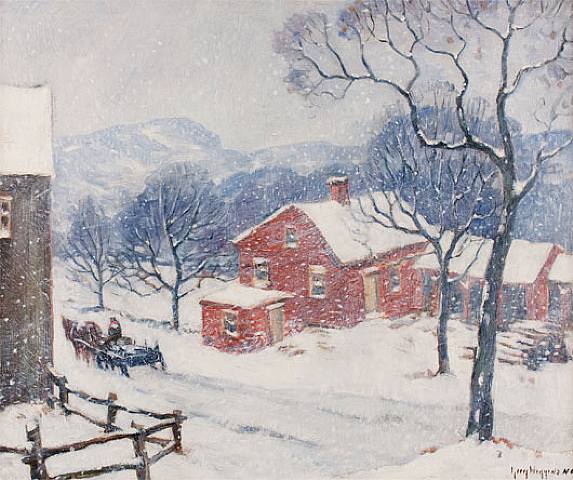 A Winter Night in New York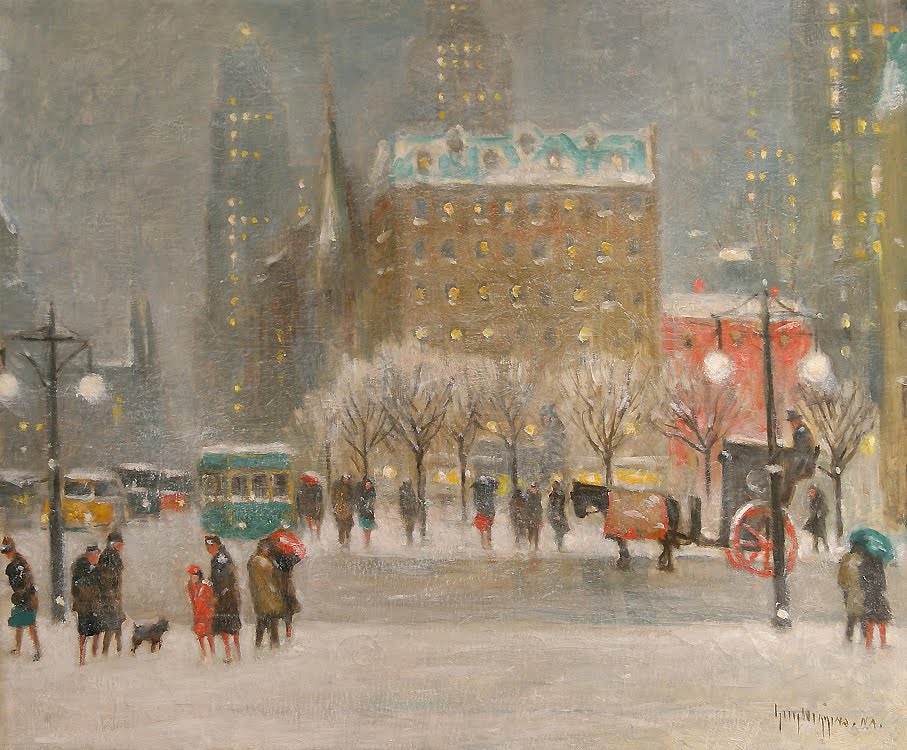 Christmas Eve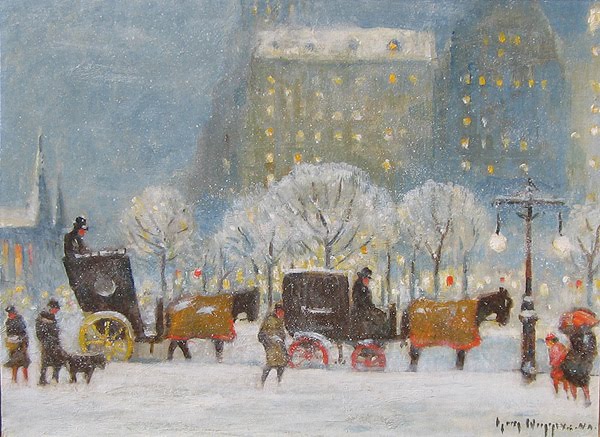 City Hall Park, New York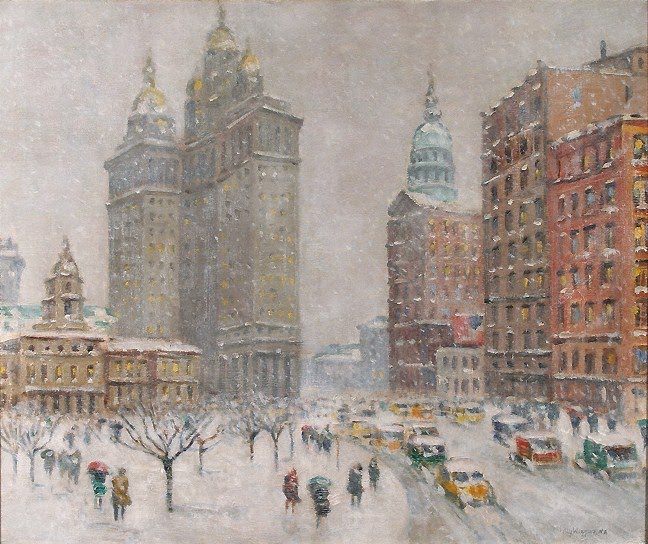 Columbus Circle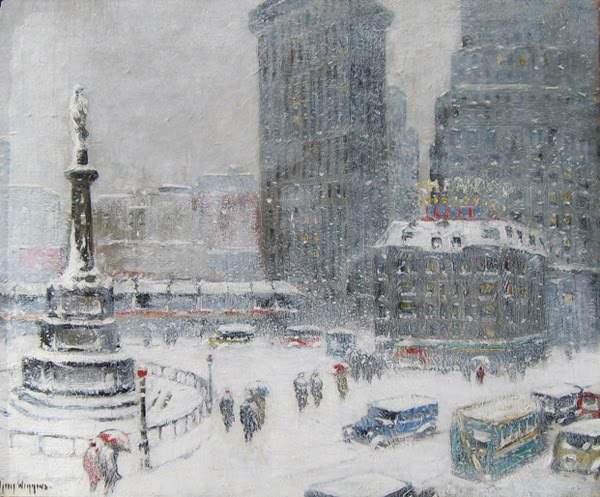 Heckscher Tower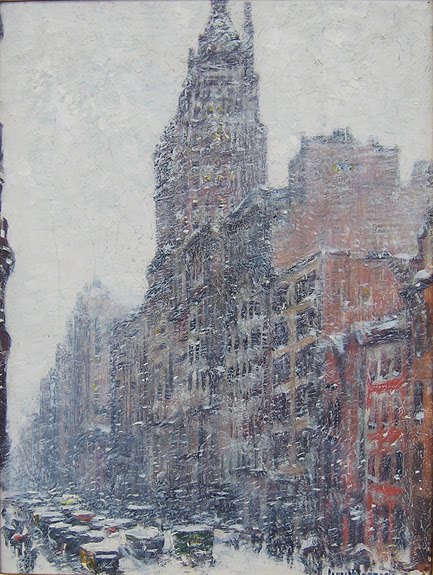 Madison Avenue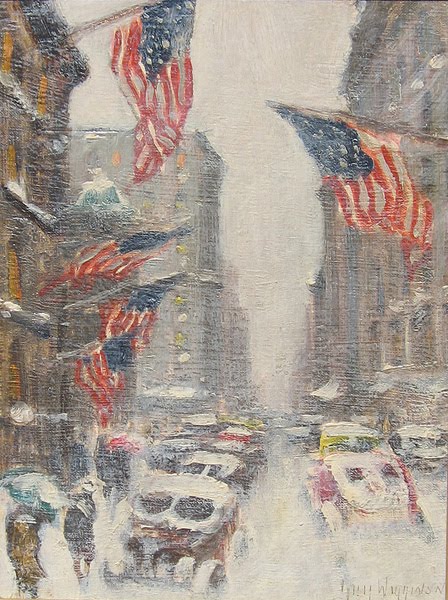 The New York Stock Exchange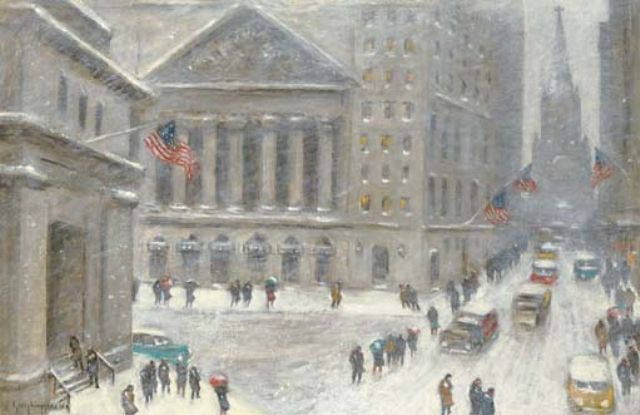 Union Square, Winter M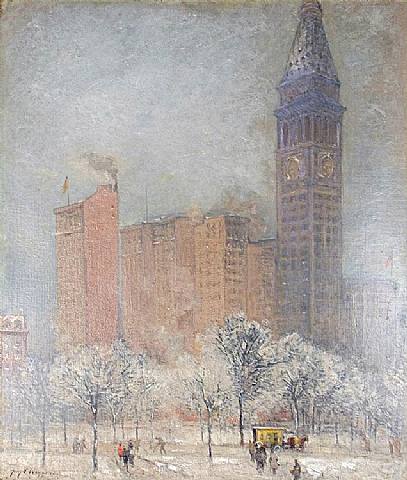 Union Square, Winter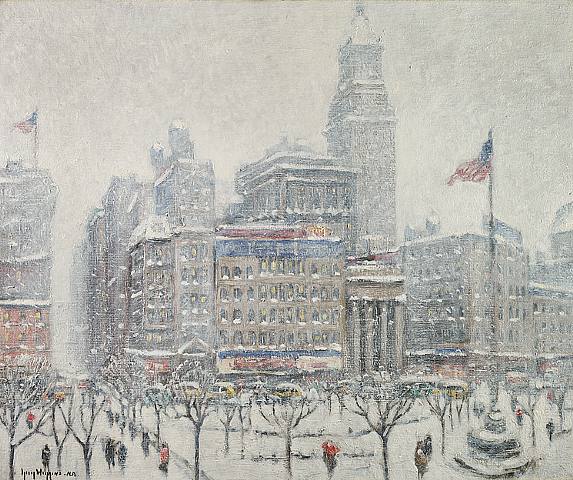 Washington Square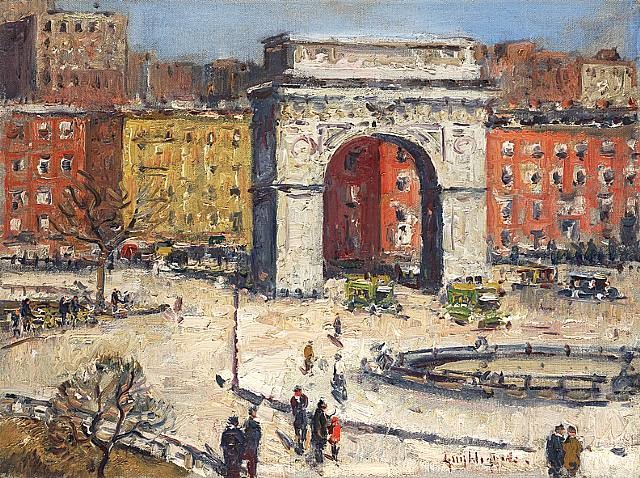 Washington's Birthday on Wall Street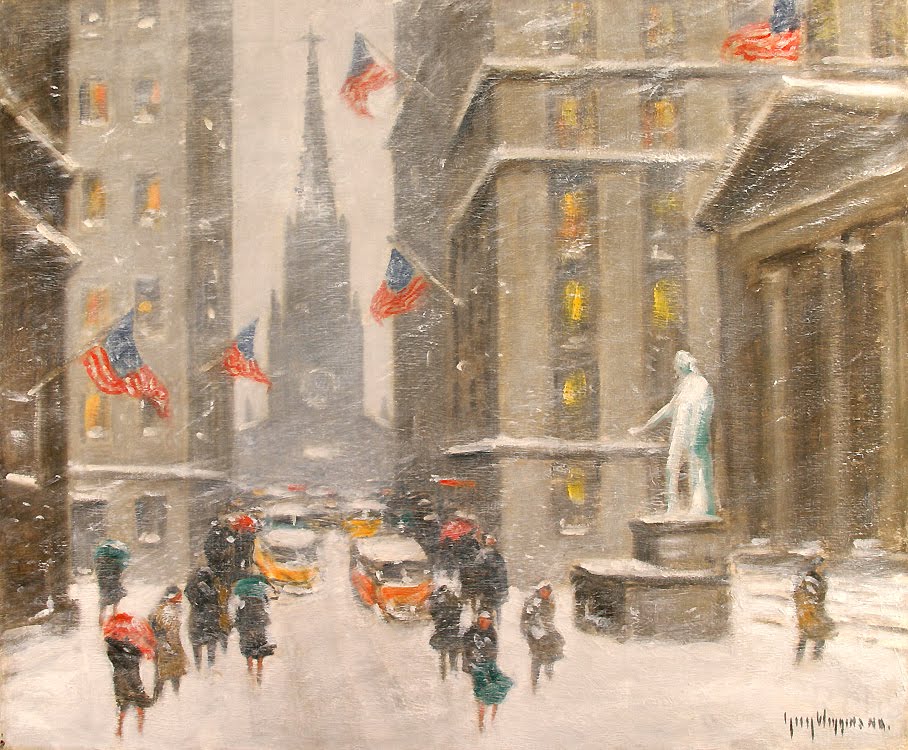 Winter at the Plaza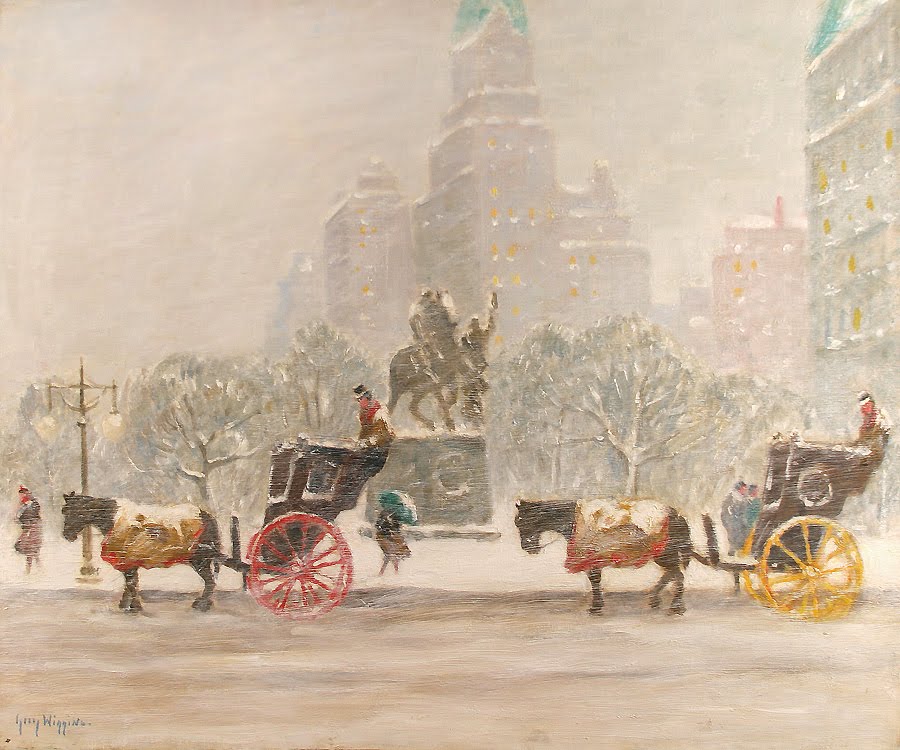 Winter on the Avenue at 42nd Street