Gladys Nilsson is an American painter born on 6 May 1940 in Chicago, Illinois. Gladys was born to Swedish parents who raised her north of Chicago. She studied at the School of Art Institute of Chicago, where she met Jim Nutt. After their marriage, the couple got acquainted with Whitney Halstead, who introduced them to Don Baum, the Hyde Park Art Center director.
In 1964, Nilsson and Nutt started giving art instructions to youths at the Art Center. Two years later, a group of six alumni(including Nilsson and Nutt) of the Art Institute came together to form the group Hairy Who, exhibiting together annually for four years. In 1970, Nilsson held her first solo at the Phyllis Kind Gallery.
Since joining the Hairy Who group, Gladys has participated in over fifty solo exhibitions. Nilsson is well-represented in prestigious galleries and museums in America, such as the Smithsonian American Art Museum. She currently lives in Chicago and is a professor at the Art Institute of Chicago.
What was Gladys Nilsson Known For?
Gladys Nilsson is known for her watercolors and collages constructed with thick layers. She employs a style that combines surrealism with cartoons and creativity. Initially, Gladys worked with oil paints but switched to watercolors during her pregnancy. For fifty years, the artist has mastered the depths of the medium in creating surreal forms of the human figure.
Who was Gladys Nilsson Influenced By?
Gladys Nilsson was influenced by James Edouard, Paul Klee, and John Marin. Nilsson developed her style by combining the techniques and methods of these artists, resulting in the creation of playful imagery and fantasy evident in her paintings.
What Art Movement was Gladys Nilsson Associated With?
Gladys Nilsson was associated with the Surrealism art movement.
Gladys Nilsson Artwork
Below are some of the artworks of Gladys Nilsson.
A Full Time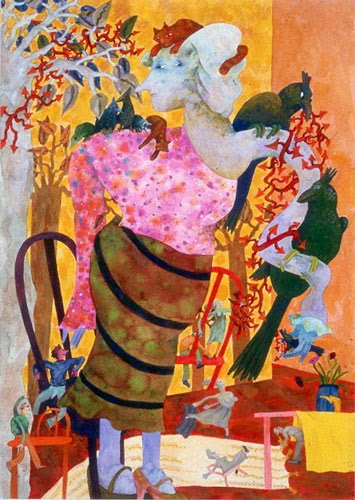 A Little Friendly Game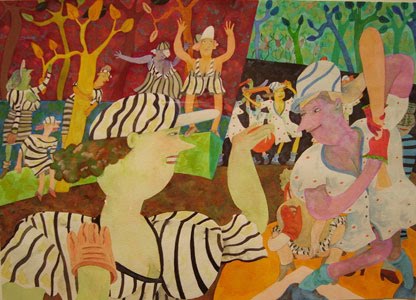 Little Attentive Men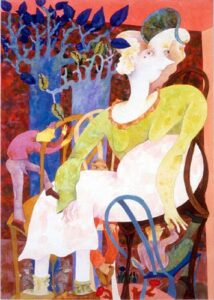 Nightscape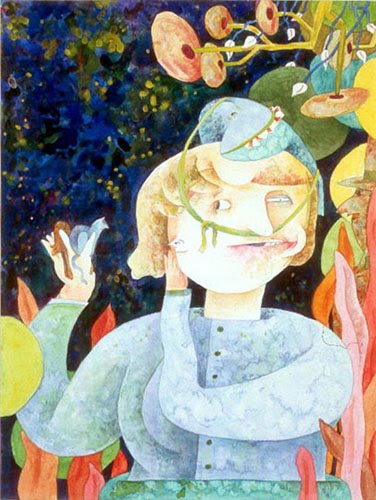 Bumply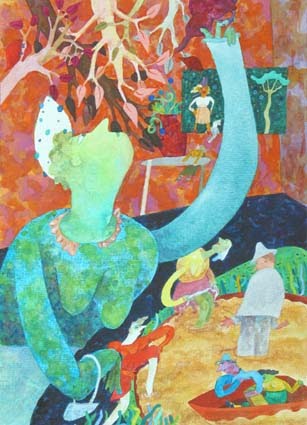 Chatter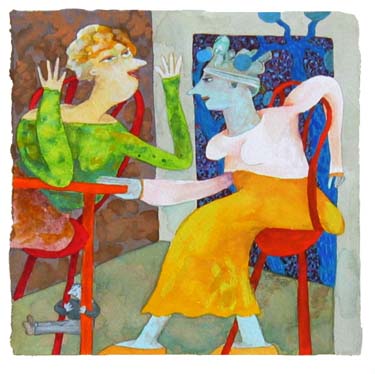 Fall Wall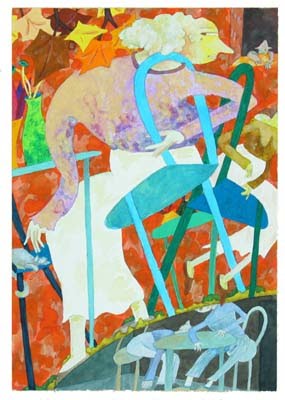 Flower Girl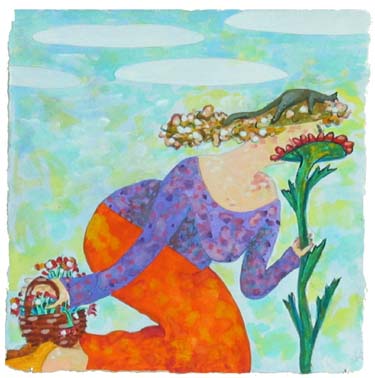 Full Courts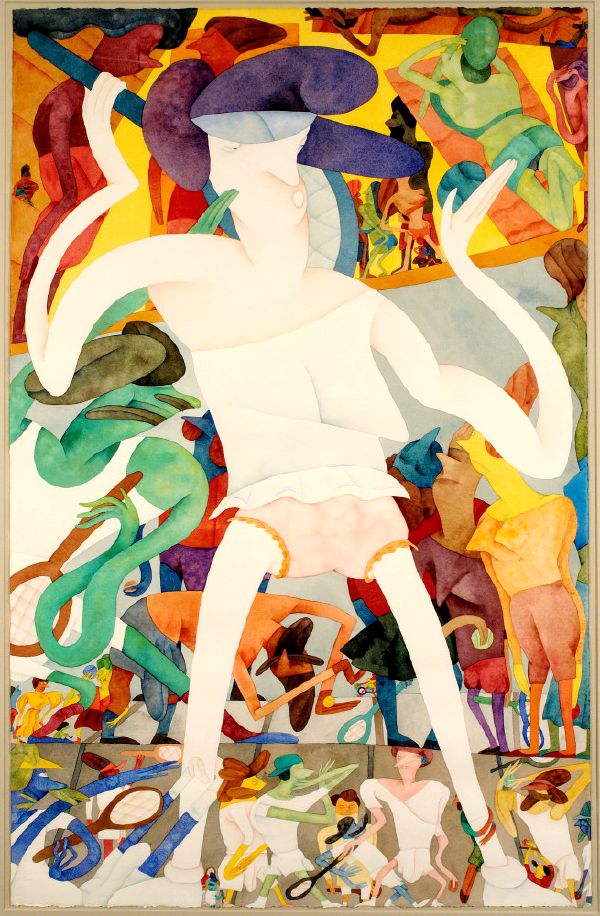 Holding back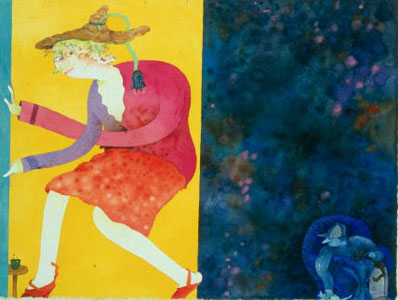 Last Lace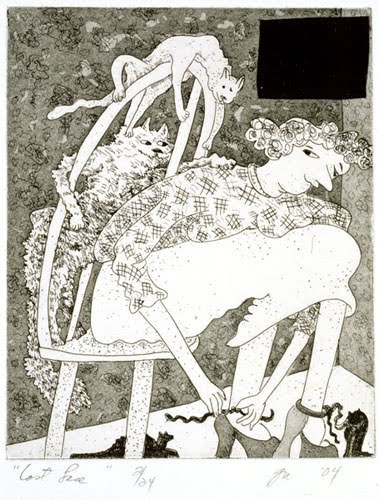 Litely Dunn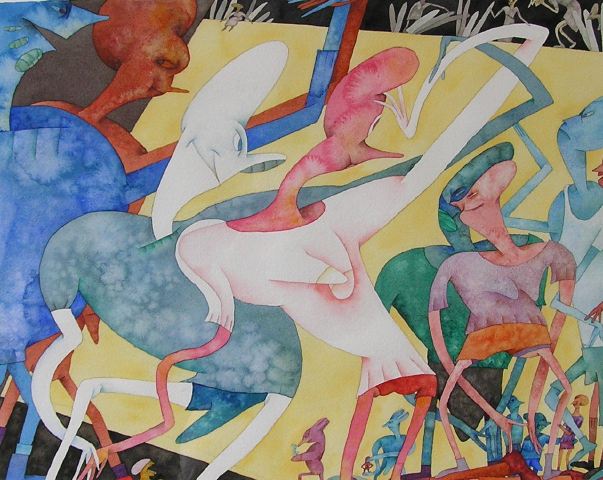 Notice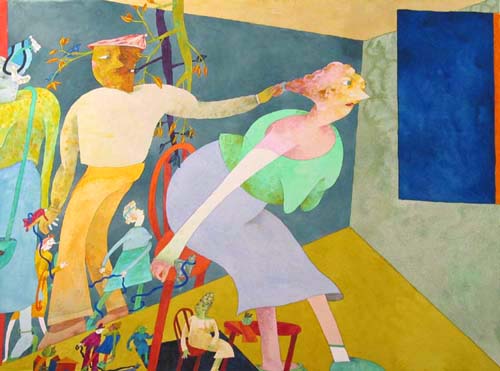 Pathway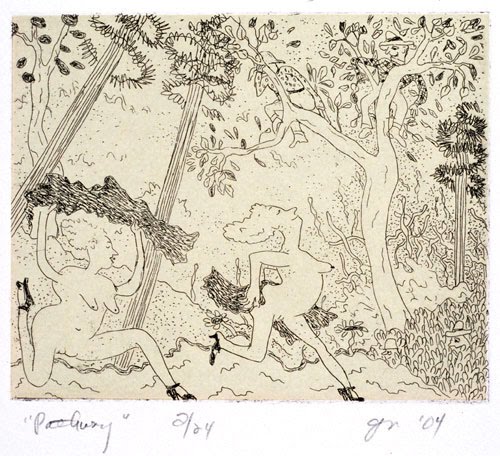 Primpted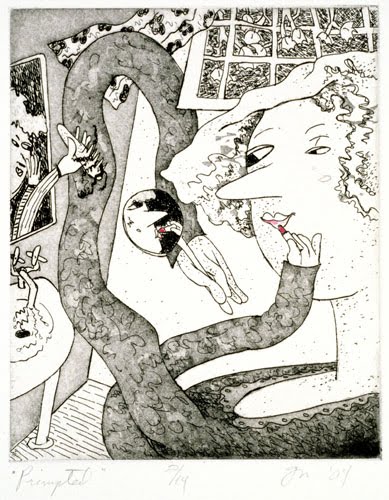 Seaside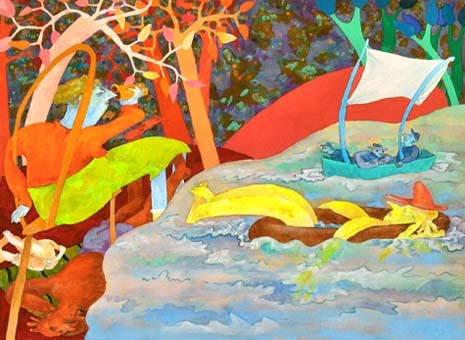 Semisighmetricall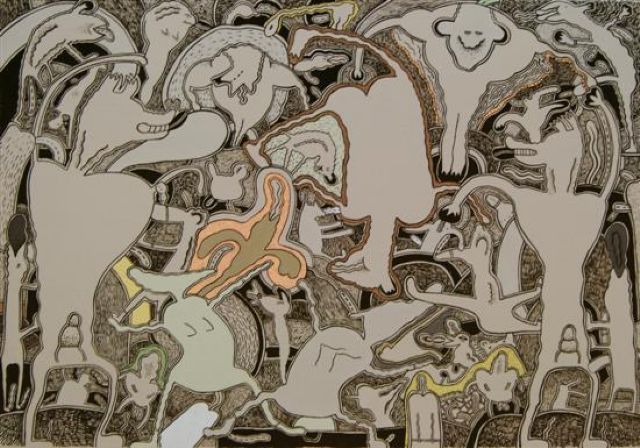 Shady Lady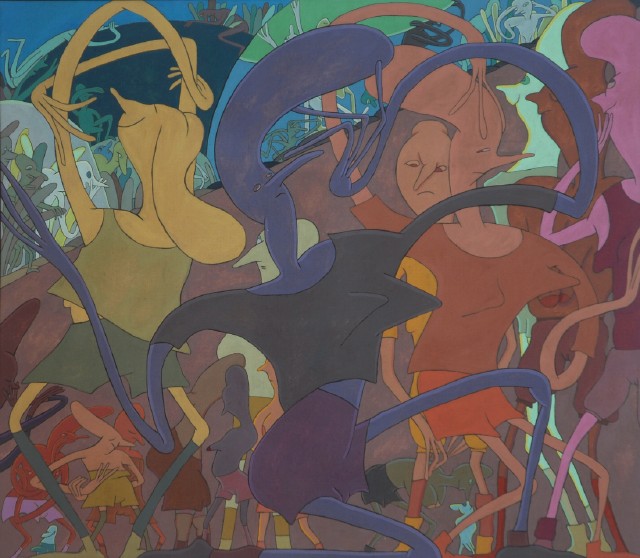 The Little Naturalist's Field Trip
The Small Dark Crowd