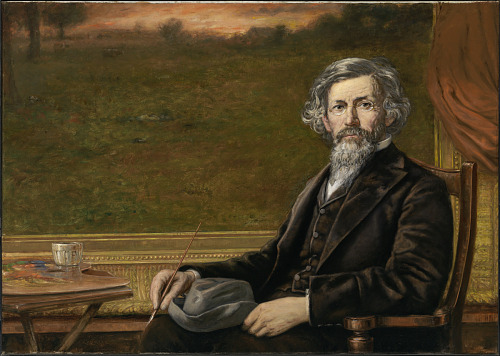 George Inness was an American painter best known for his mature landscapes depicted in a uniquely original American style. Inness studied under John Jesse Barker, an itinerant painter. After working for Sherman & Smith and N. Currier as a map engraver, he also studied under Regis Francois Gignoux, a French landscape painter. Inness similarly attended the National Academy of Design and studied the works of Thomas Cole and Asher Durand, two artists from the Hudson River School. His work was first exhibited in 1844 at the National Academy. Born on the 1st of May, 1825 in Newburgh, New York, he launched his first studio in the same city in 1848. He died on the 3rd of August, 1894 in Scotland minutes after watching the sunset and exclaiming, "My God! Oh, how beautiful!" A public funeral was held at the National Academy of Design while a memorial exhibition was held in his honor in New York City's Fine Arts Building.
What Does George Inness Paint About?
George Inness paints landscapes using novel pictorial techniques. His works depict his belief in nature's relationship with the spirits. Inness compels viewers to reflect on the world's physical beauty and consider its existence and connection with the spiritual realm.
Who Was
George Inness

Influenced By?

George Inness was influenced by Old Masters such as Baroque era French painter Claude Lorrain who specialized in landscape paintings of classical mythology and the Bible; and Italian Baroque painter, Salvator Rosa, who romanticized landscapes set within dark and wild nature.
What Art Movement Is
George Inness
Associated With?
George Inness was associated with the art movement of Tonalism. This artistic style was seen during the late 1800s when artists in the United States painted landscapes with a misty or colored atmosphere. Hues that were dark or neutral were evident in artistic compositions which followed this style.
George Inness

Artwork

George Inness's four-decade-long career produced a thousand paintings praised for their consistent efforts to depict emotion, mood, and atmosphere. Below are a few of his creations.
"Early Autumn, Montclair"

"Autumn Gold"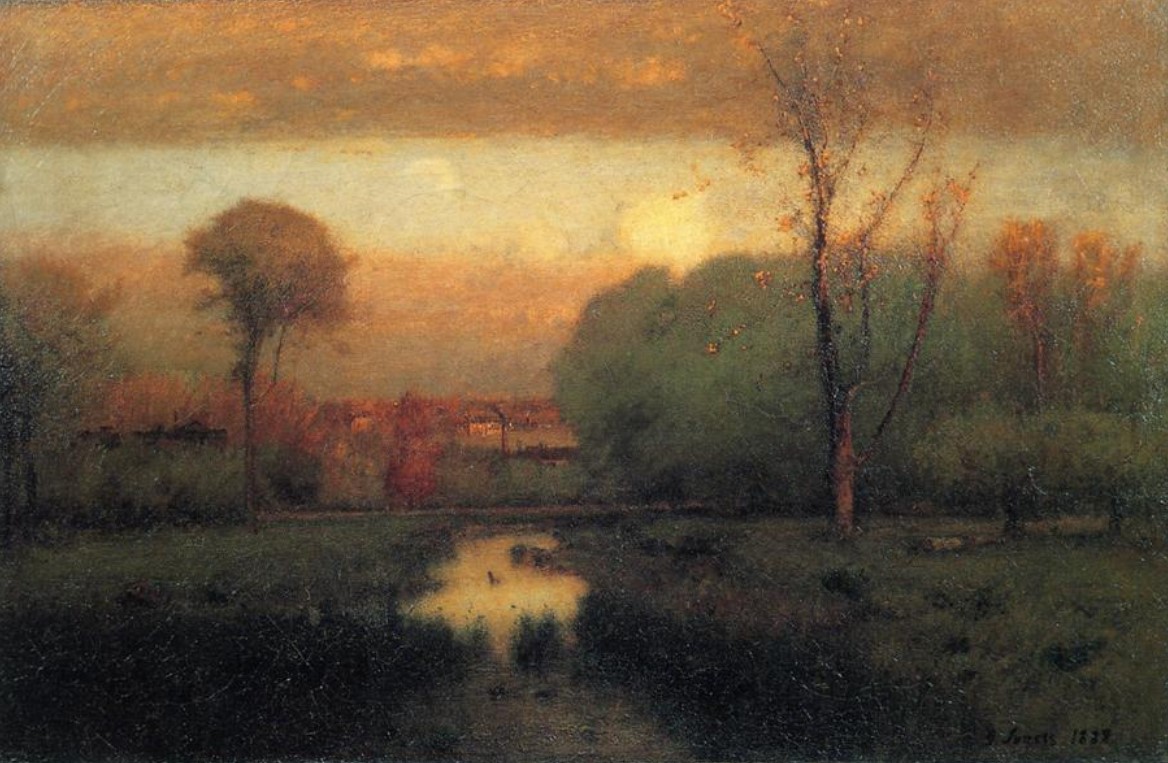 "
Near the Village. October"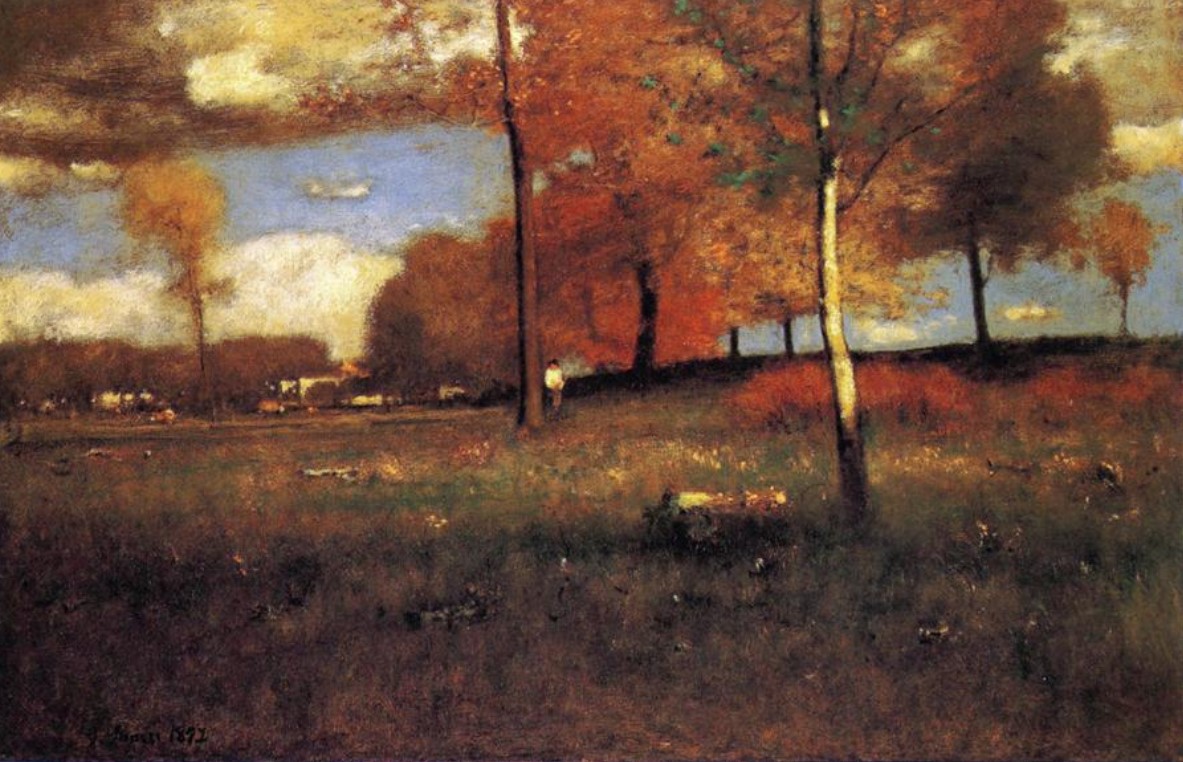 "October"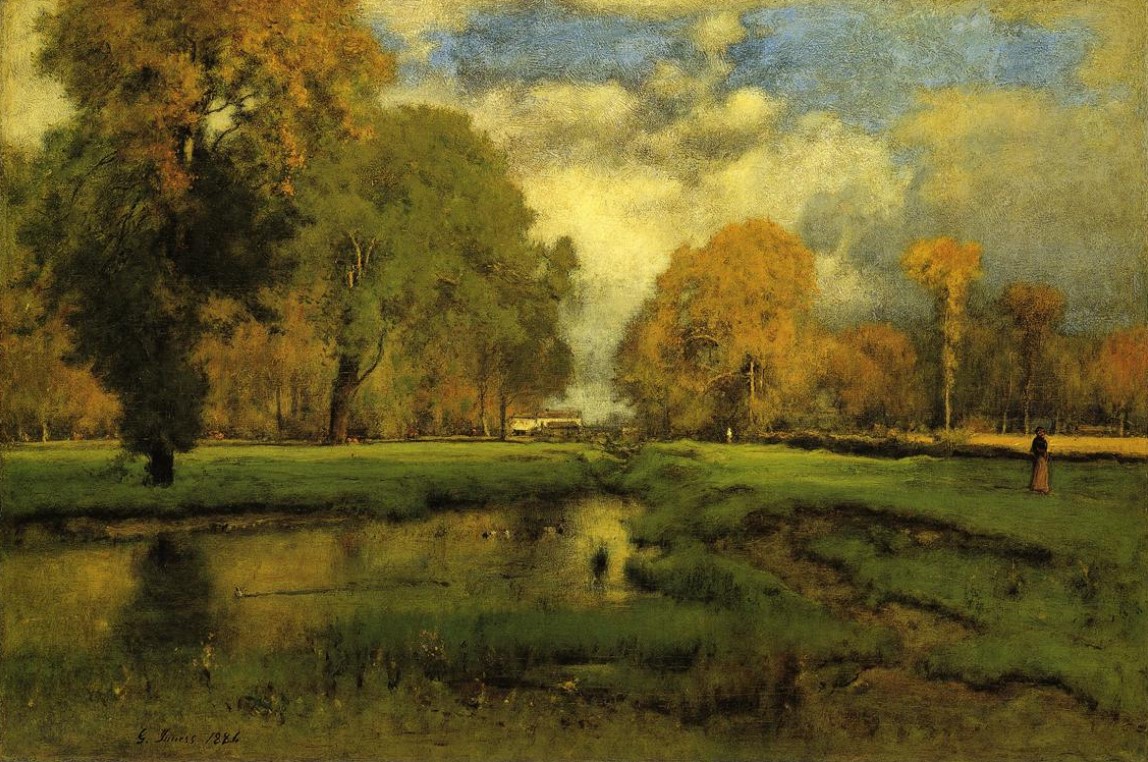 "The Red Oaks"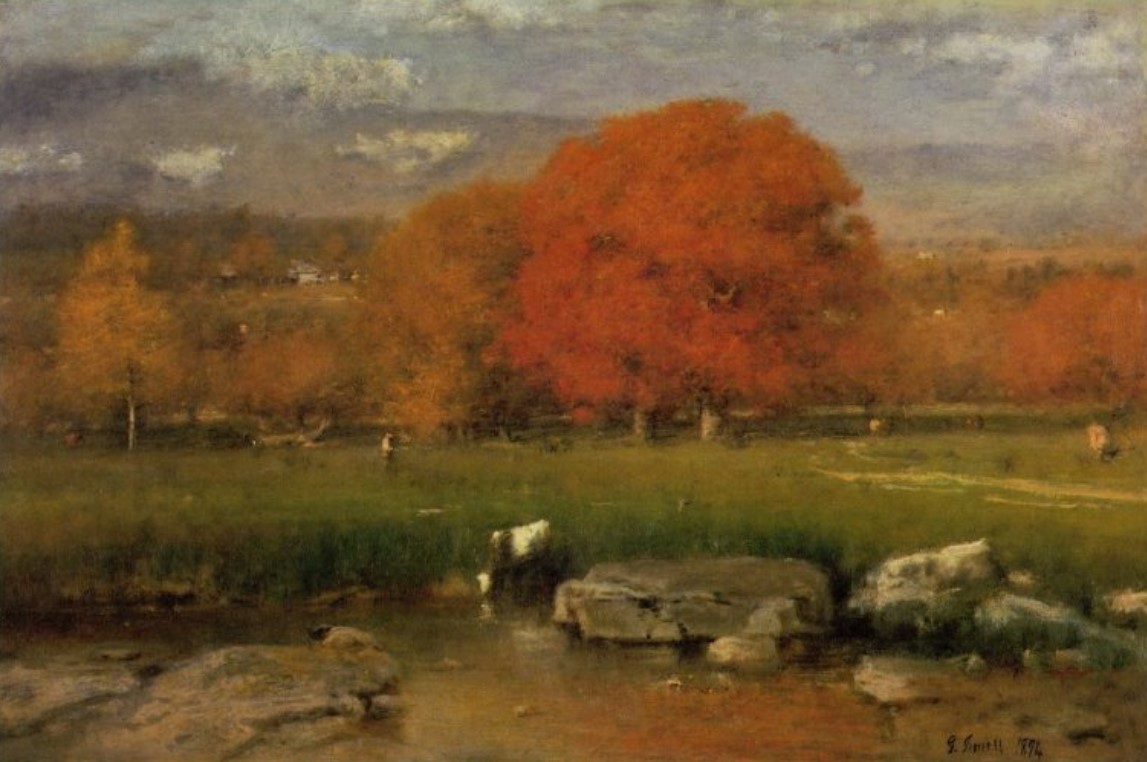 "Autumn Meadows"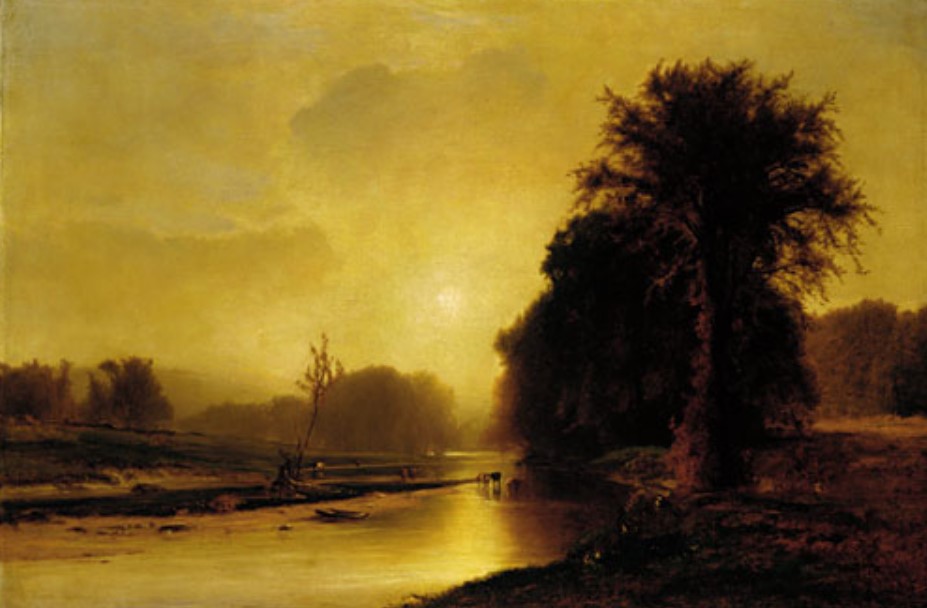 "Sunset in the Woods"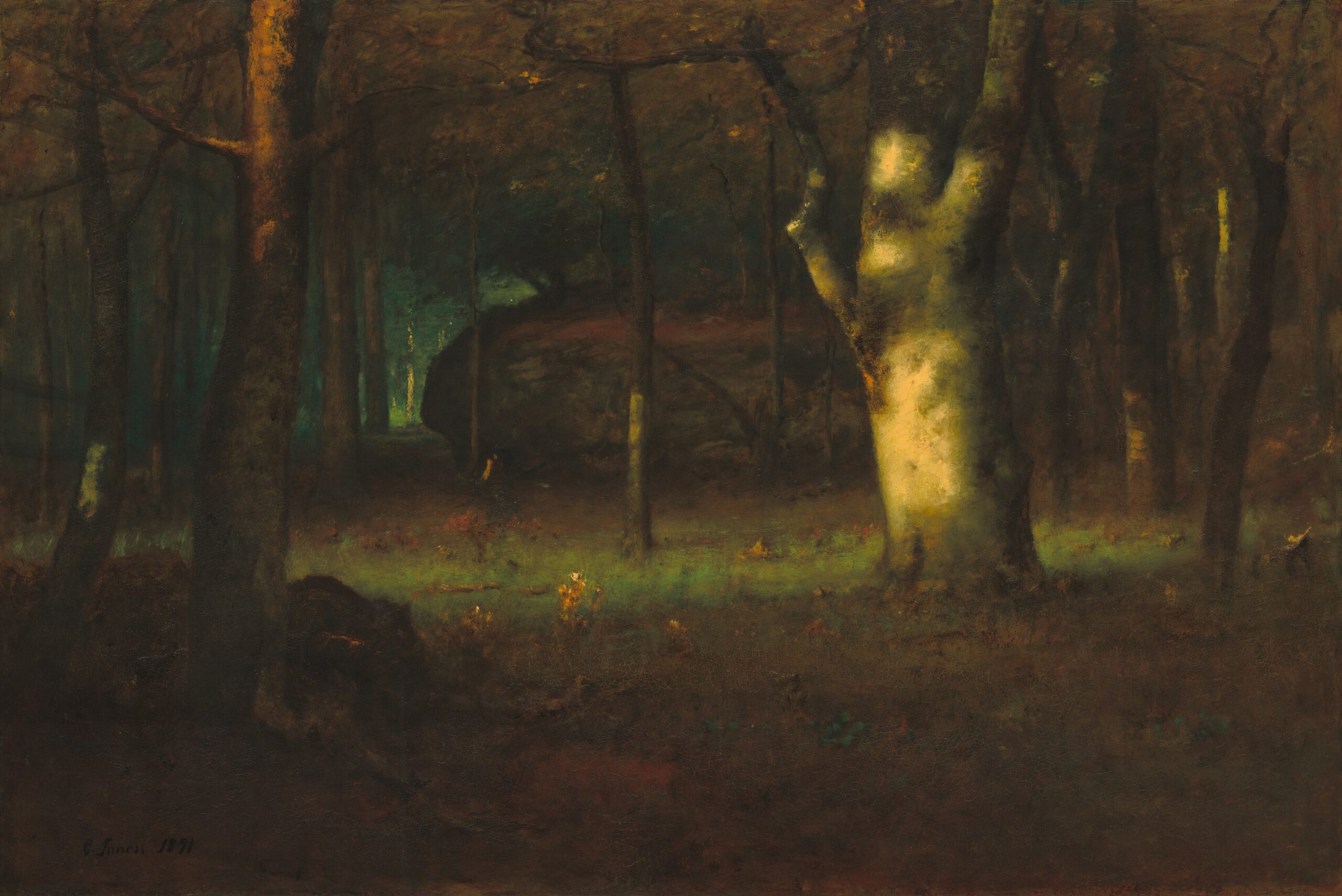 "Peace and Plenty"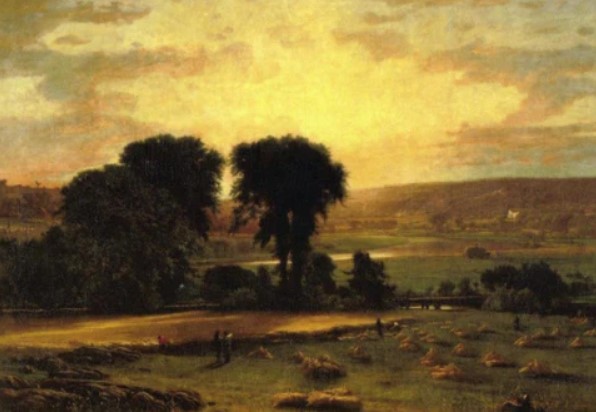 "Autumn"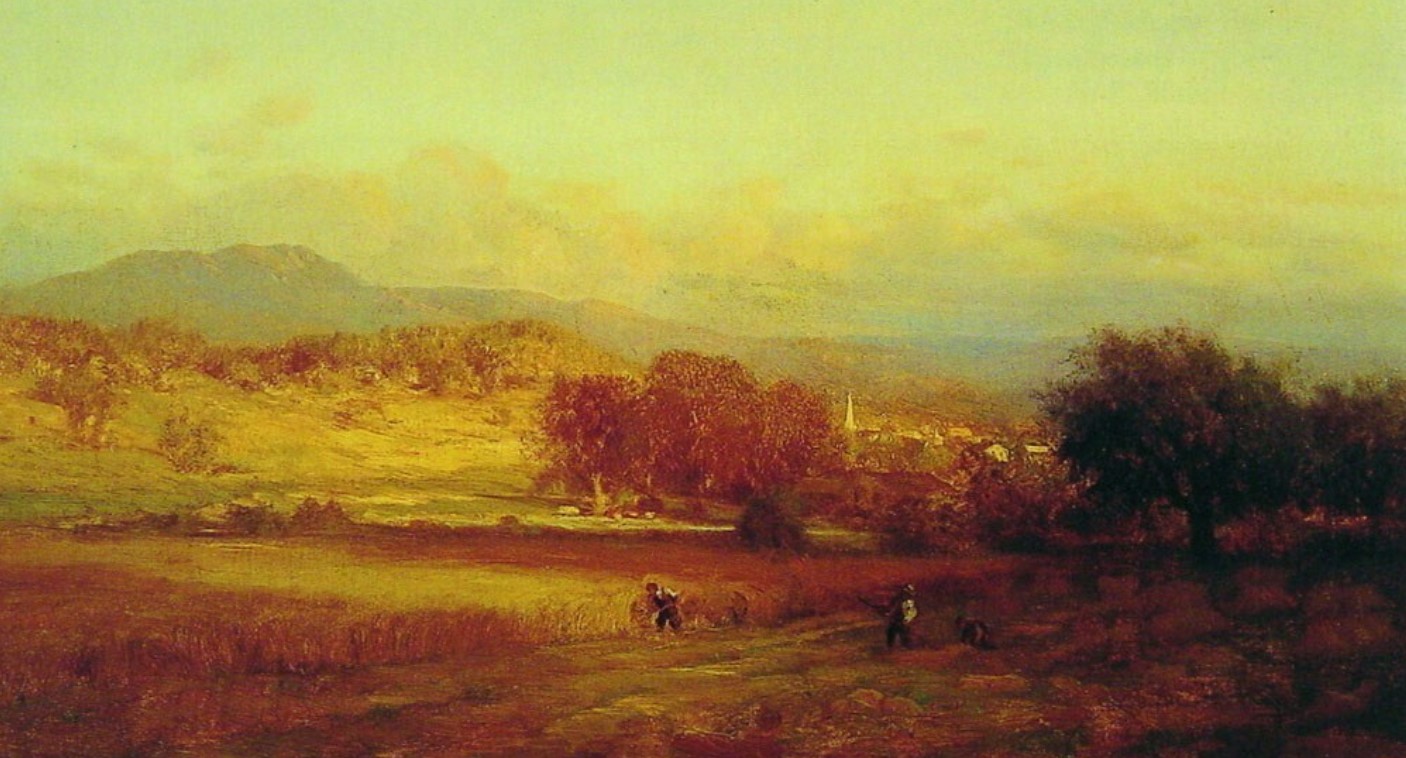 "Harvest Scene in the Delaware Valley"
"View of the Tiber near Perugia"
"Lake Albano, Sunset"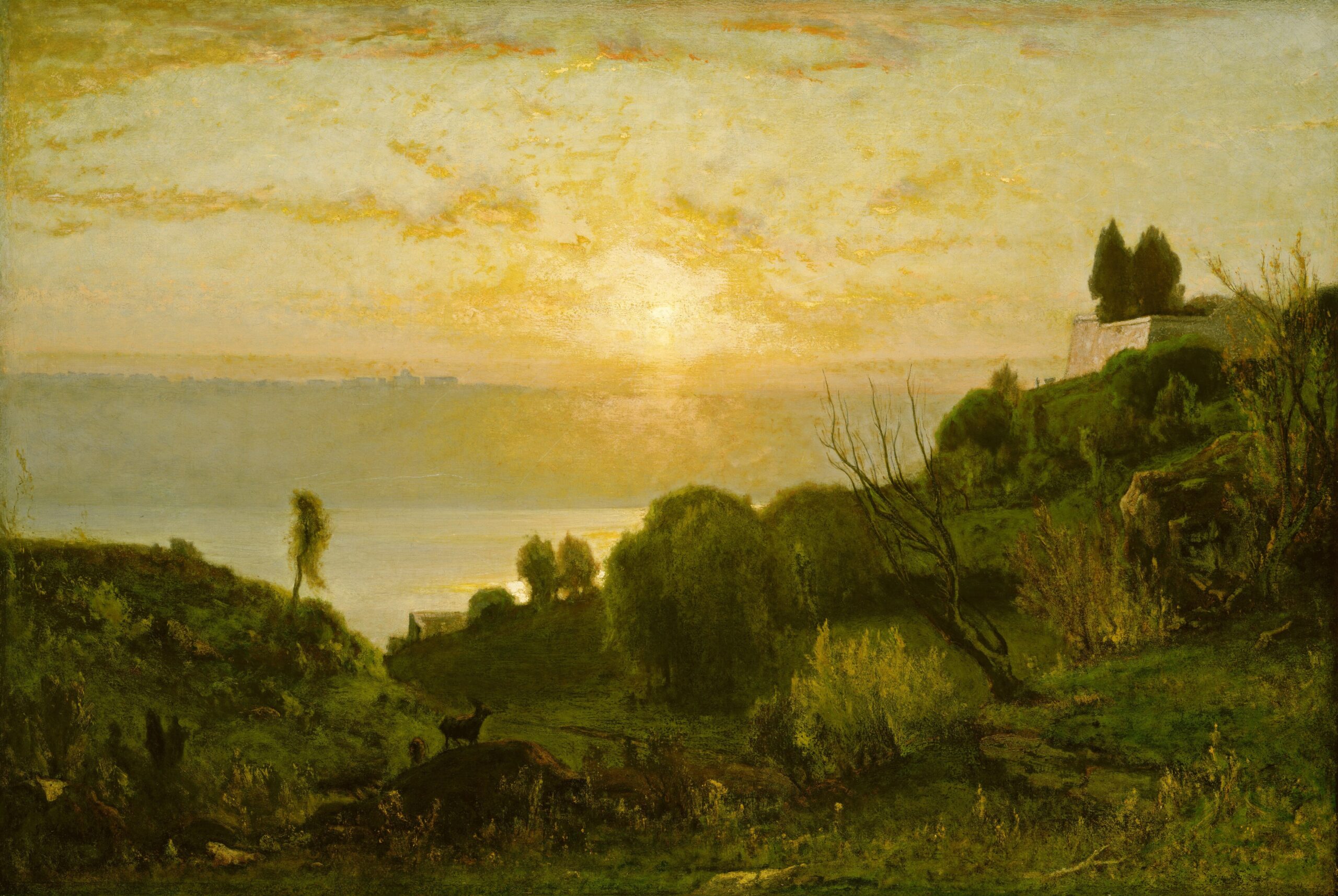 "Hillside at Étretat"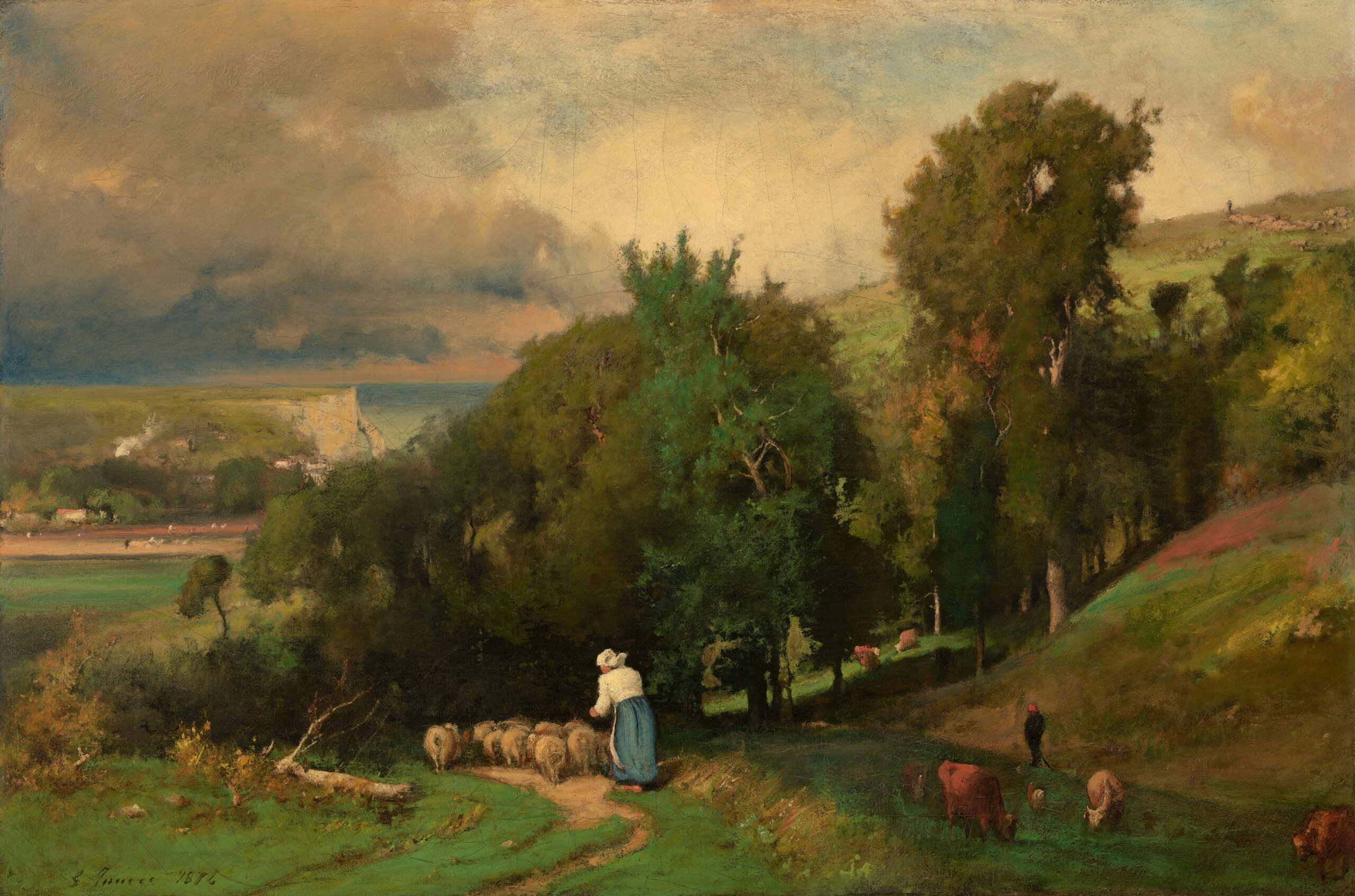 "Harvest Moon"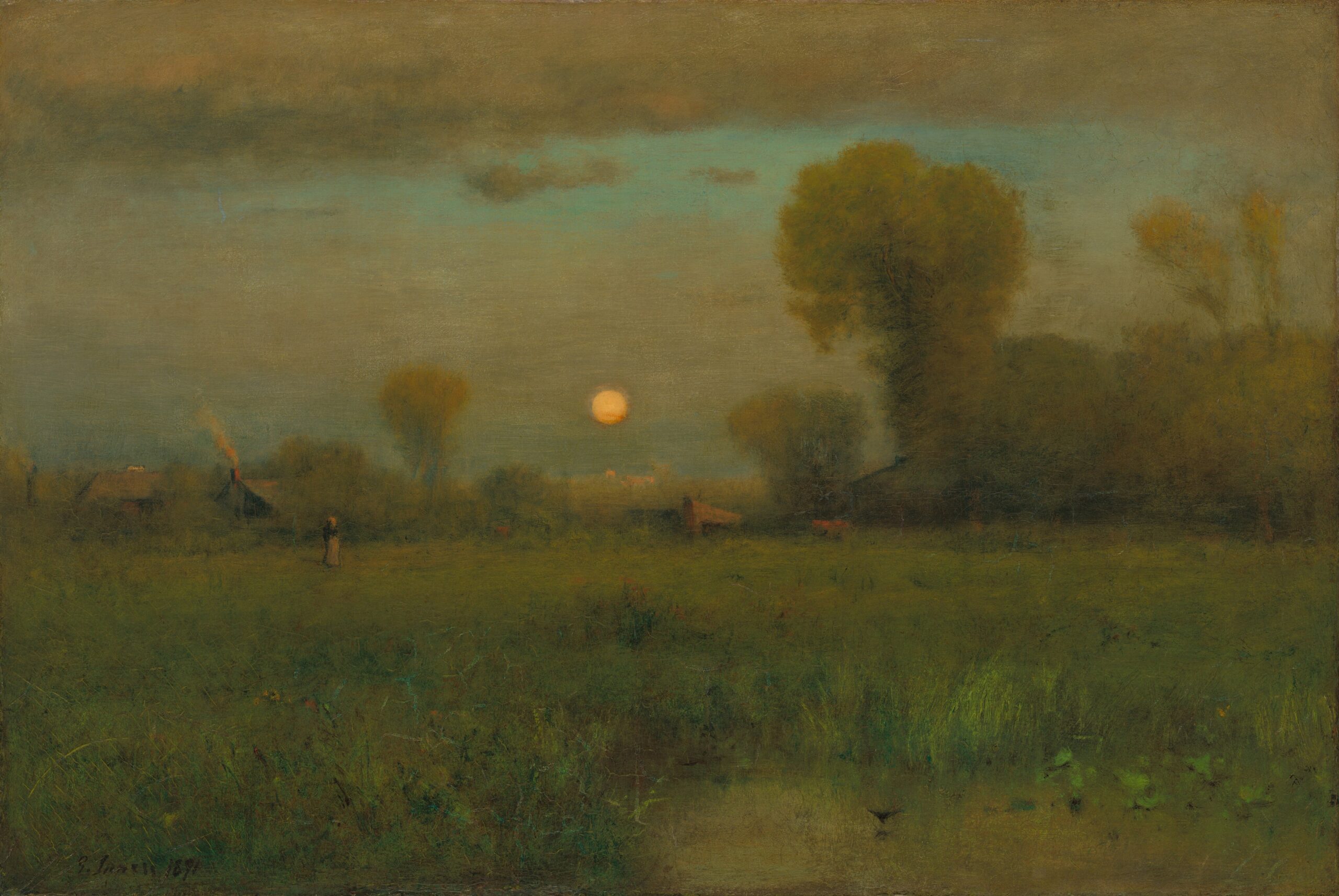 "The Lackawanna Valley"