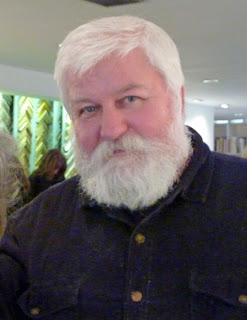 Gennady Spirin is a Russian painter and illustrator of children's books. Gennady is recognized widely for his watercolor style of illustration. Gennady was born in Orekhovo-Zuyevo, Russia on the December 25th, 1948. Gennady relocated to the United States with his wife and sons following the dissolution of the Soviet Union and currently lives in Princeton, New Jersey.
Gennady studied at the Surikov School of Fine Art in Moscow and the Moscow Stroganov Institute of Art. Gennady is famously known for his illustration of Madonna's Yakov, the Seven Thieves and Julie Andrews' Simeon's Gift. In addition, Gennady has illustrated works by classic authors, including William Shakespeare. Saks Fifth Avenue selected Gennady's works of The Nutcracker as the centerpiece of their famous 1997 and 1998 Christmas displays.
Gennady came to the limelight internationally when he won the Golden Apple Award at the Biennale of Illustration in Bratislava, Slovakia, in 1983. Throughout the world, works of Gennady Spirin, such as his oil paintings, adorn the walls of public and private galleries.
When Did Gennady Spirin Begin Painting?
Gennady Spirin's began painting as a child, as his artistic abilities were evident from an early age. Gennady made drawings as a child, especially of trees in the forest, and had the support of his grandmother in his artistic pursuits.
What Does Gennady Spirin Paint About?

Gennady Spirin's paintings are gorgeously detailed watercolors of the depictions of children's books and famous works. Gennady is known for including all forms of art in his illustrations, such as fashion and landscape. In addition, Gennady expresses his inspiration in spectacular illustrations of folk tales, fairy tales, knights, castles, and princesses.
What Books are Illustrated by Gennady Spirin?
As of 2022, Gennady Spirin has illustrated 43 books in his career.  Here are his published works:
Who Was Gennady Spirin Inspired By?
Gennady Spirin often stated that he drew his inspiration from the Renaissance age and medieval times, which are reflected in his detailed illustrations.
What Art Movement is Gennady Spirin Associated With?
Gennady Spirin's works have been described as realism, though he has openly refused the label.
Gennady Spirin Artwork

Some of Gennady Spirin's works of art can be found below: