Ferdinand du Puigaudeau was a French painter born on April 4, 1864, in Nantes, France. After his parents died, du Puigaudeau lived with his uncle, who supported his artistic pursuits. In 1882, Ferdinand, on his own, began to learn to paint, traveling to Rome, Belgium, and Tunisia to improve his ability. Four years later, he created his first recognized artwork.
Though du Puigadeau did not exhibit as much as other artists in his career, he won some acclaim among the public and other artists. On his return from Belgium in 1890, Ferdinand exhibited with the Société Nationale des Beaux-Arts. He participated in the 1900 Exposition Universelle and held his first solo exhibition in 1903.
In 1904, du Puigaudeau traveled to Venice and spent the following years shuffling between Italy and France. Ferdinand lived a life of seclusion and solitude, which hindered him from achieving much success as an artist. After his New York exhibition plans fell through, du Puigaudeau became depressed and never returned to his top form. He died on September 19, 1930.
What was Ferdinand du Puigaudeau Known For?
Ferdinand du Puigaudeau was known for painting scenes of village life, figure scenes, and landscapes. Ferdinand achieved a beautiful appearance by applying different tones of colors with separate brushstrokes in his artworks. He is also famed for his accurate representation of light.
Who was Ferdinand du Puigaudeau Influenced By?
Ferdinand du Puigaudeau was influenced by Paul Gaugin. On his visit to Pont-Aven, Ferdinand became acquainted with Gaugin, who he observed and adopted his heightened palette techniques. Gaugin's techniques are evident in the colorful effects in du Puigaudeau's paintings.
What Art Movement was Ferdinand du Puigaudeau Associated With?
Ferdinand du Puigaudeau was associated with the Impressionism art movement.
Ferdinand du Puigaudeau Artwork
Below are some of the artworks of Ferdinand du Puigaudeau
Breton Girls with Chinese Lanterns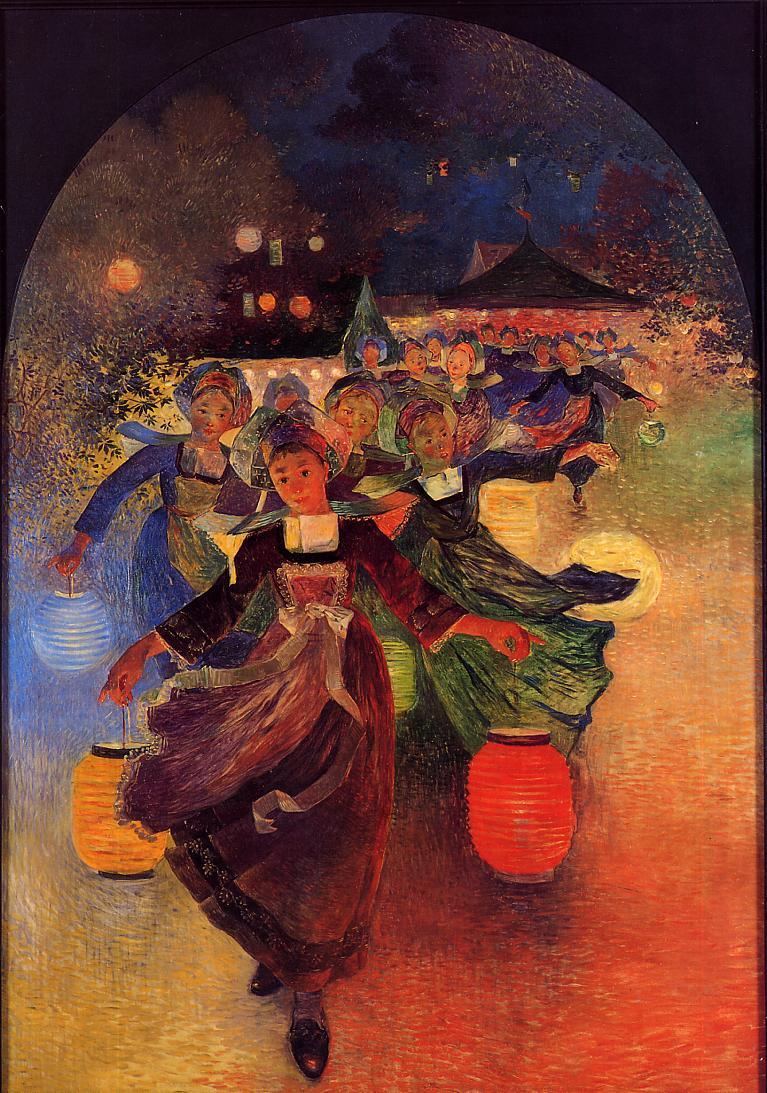 Breton Village by the Sea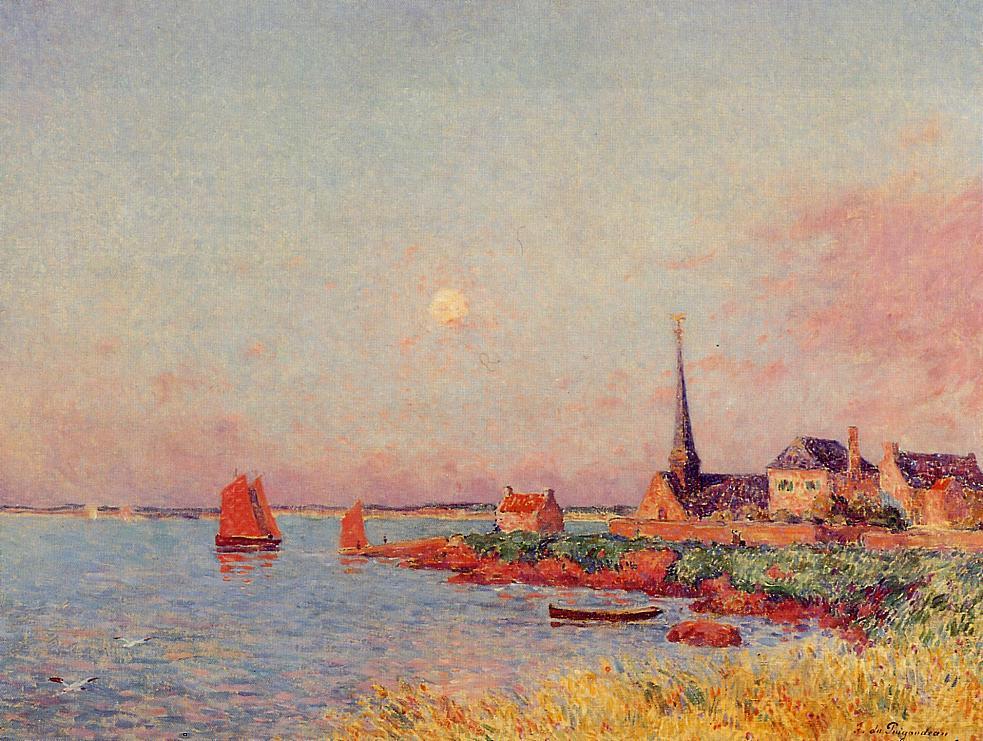 Breton Woman Seated under a Large Tree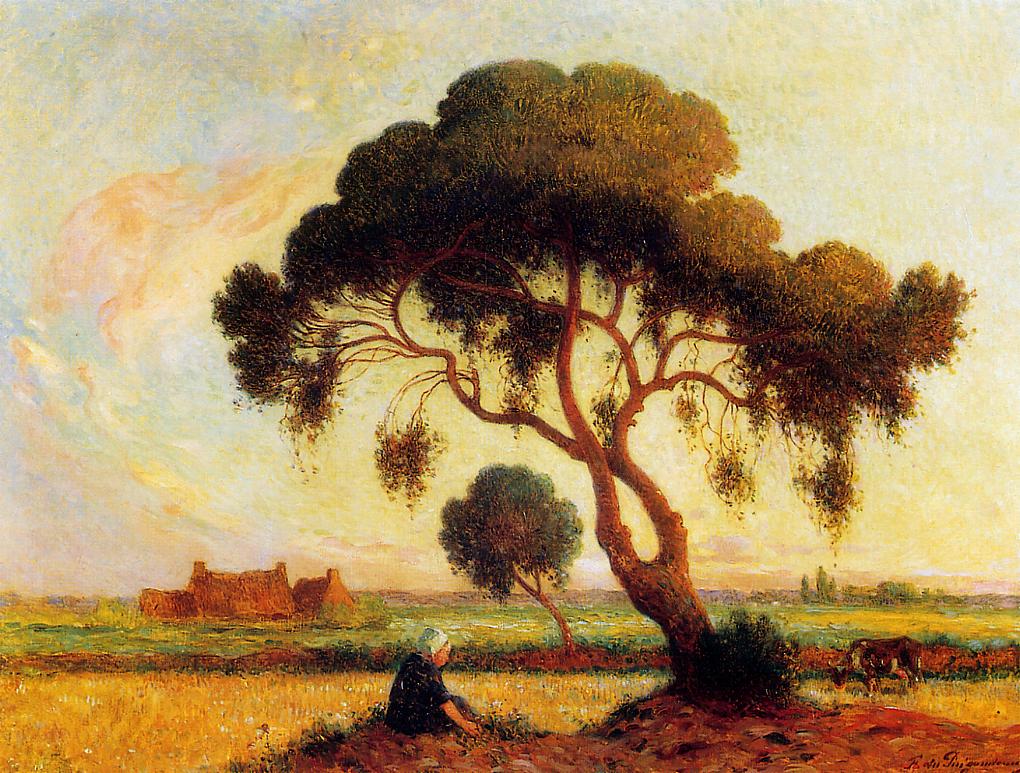 Carnival at Night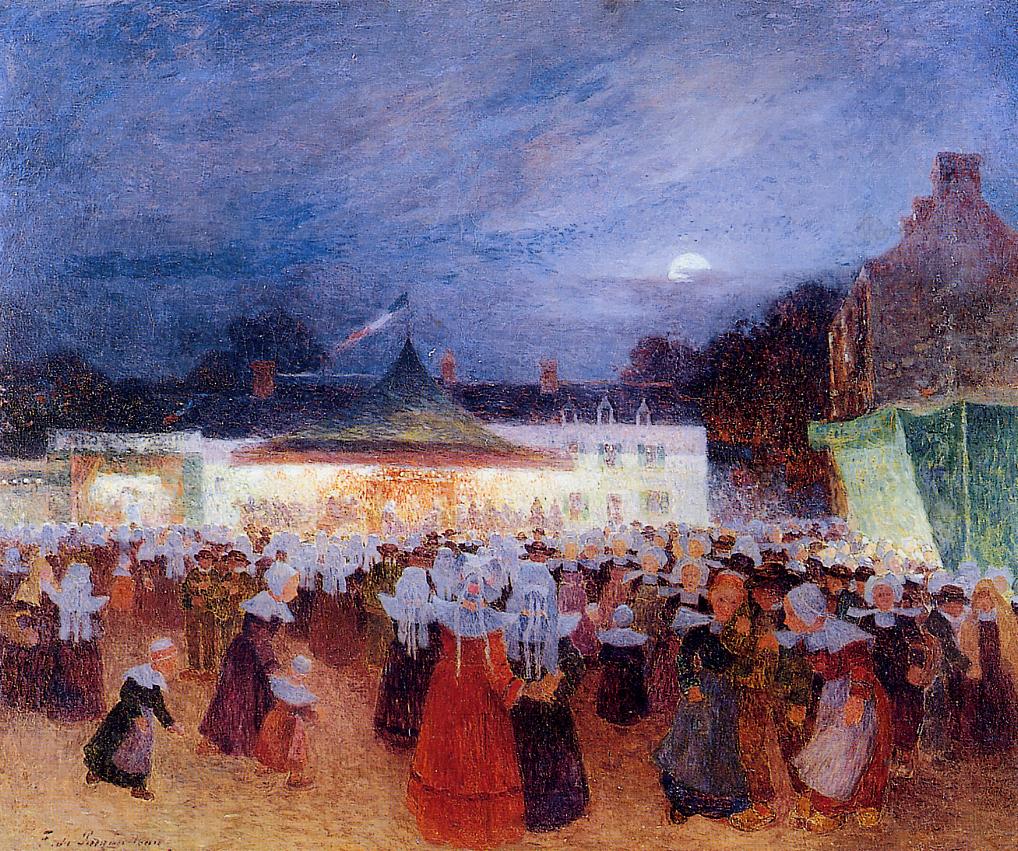 Carousel at Night in Croisic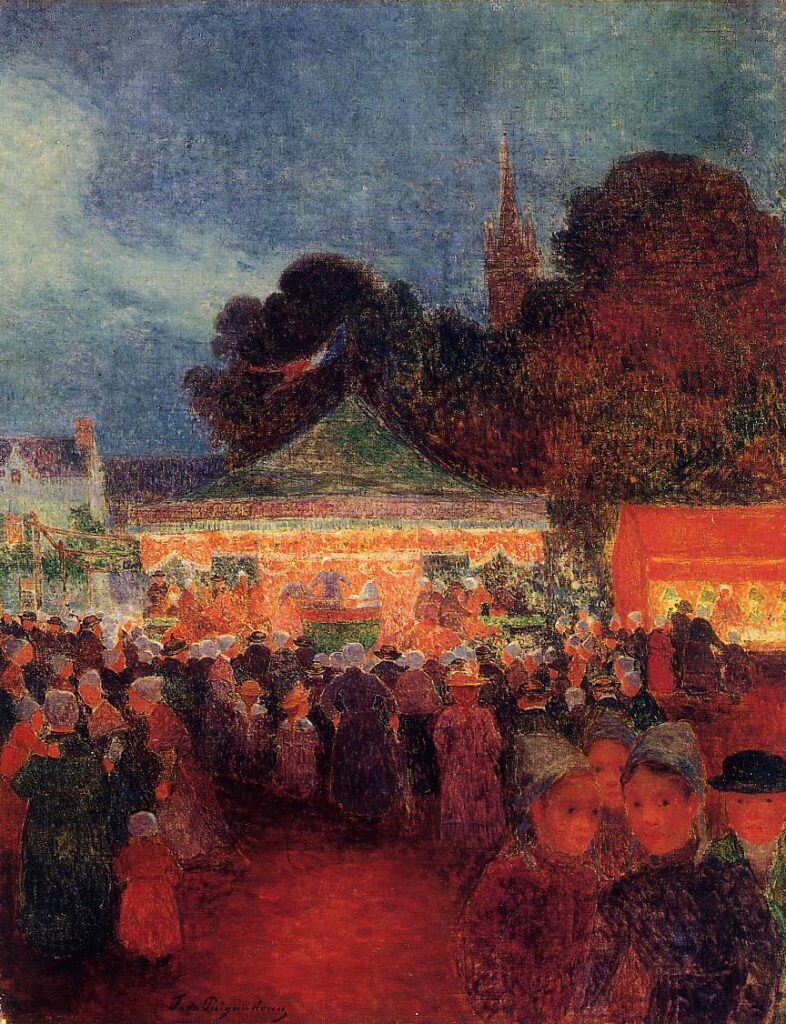 Carnival at Night at the Fair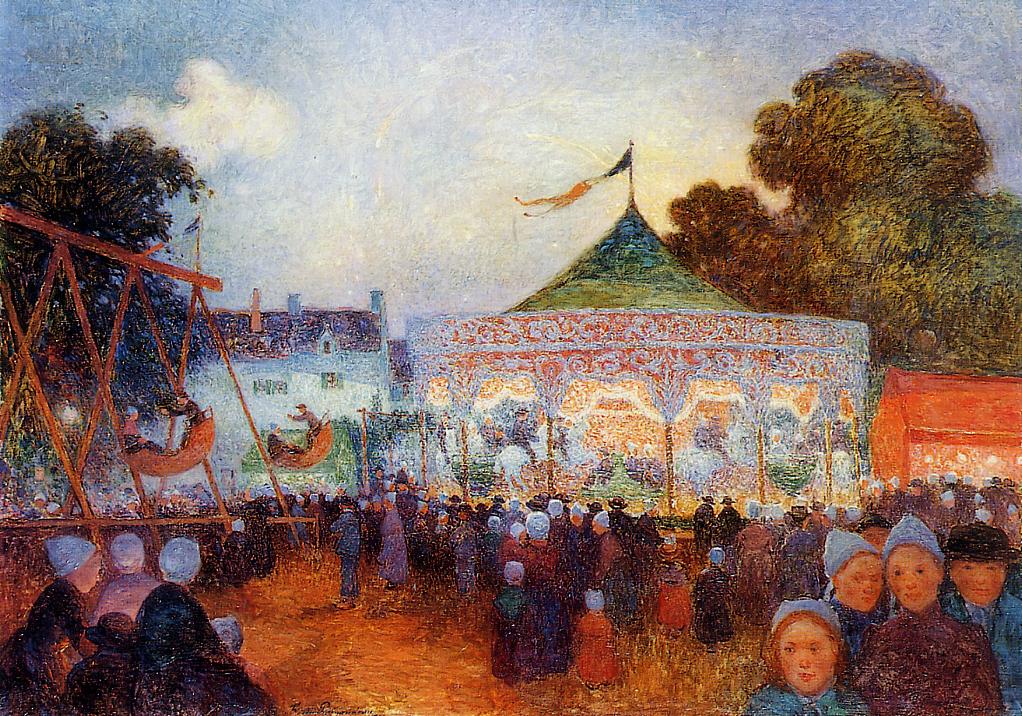 Chinese Shadows, the Rabbit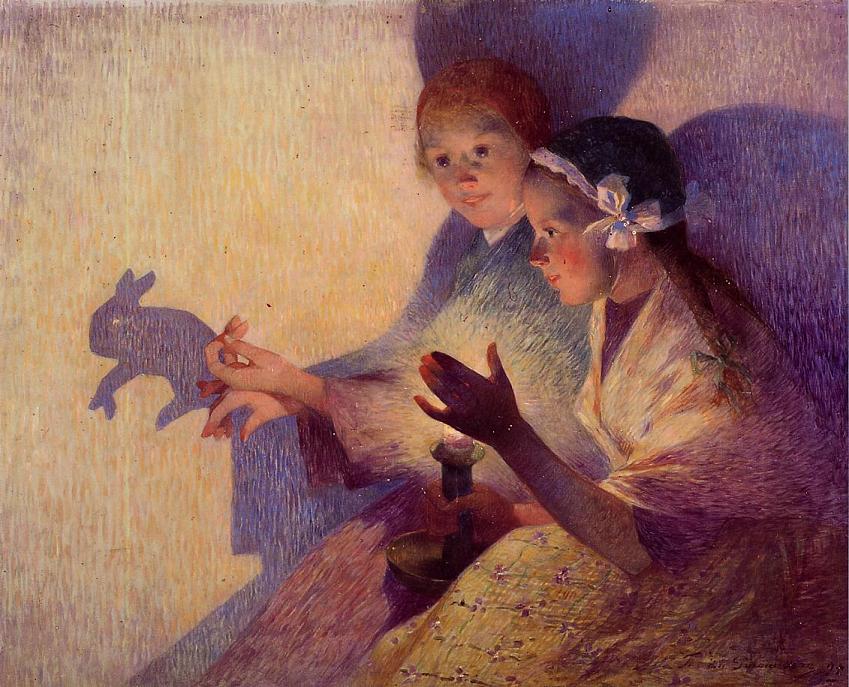 Fiesta Nocturna in Sain Pol de Leon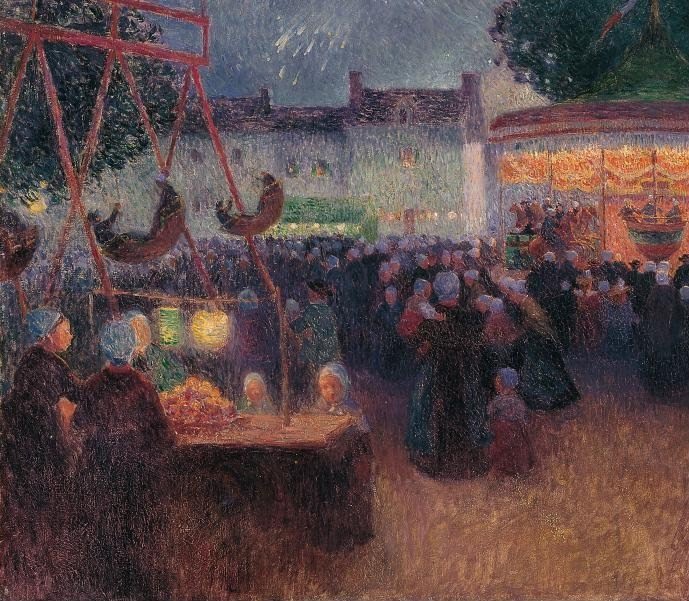 Fireworks over the Port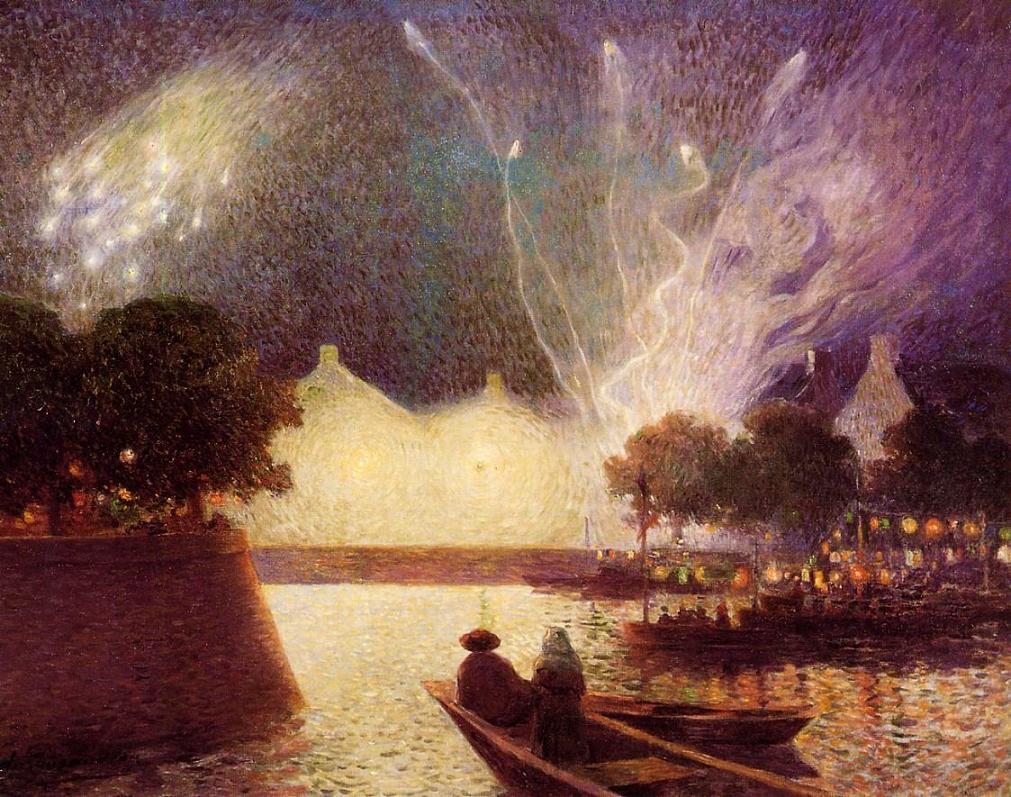 Grande Briere Landscape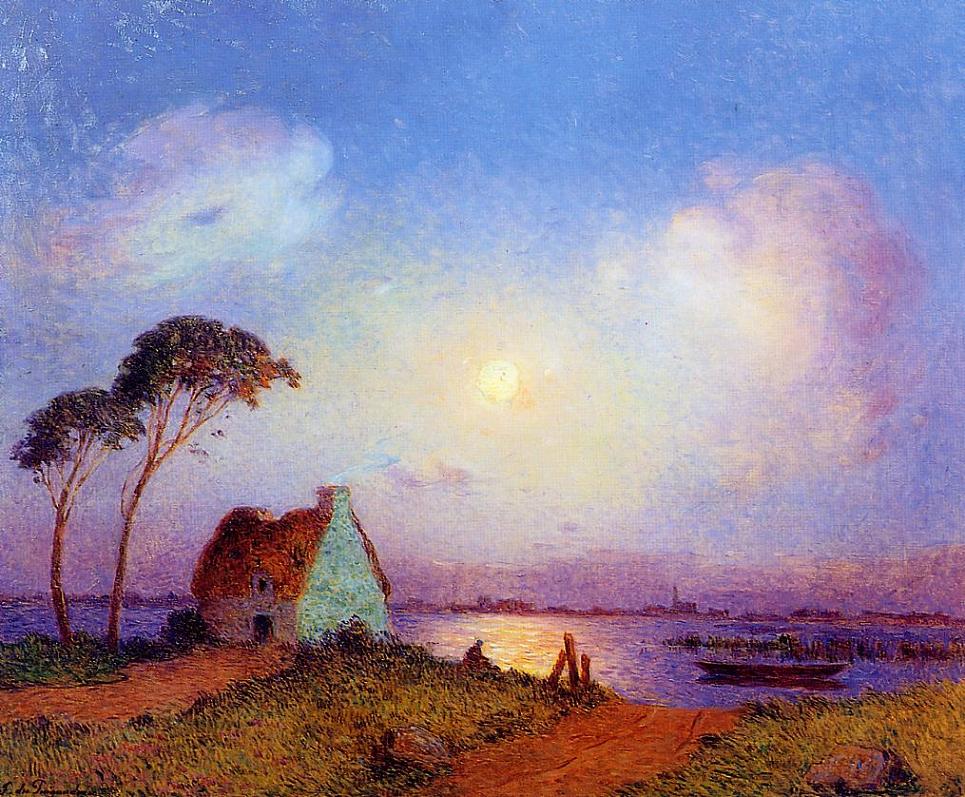 July 14th Fireworks at Bourg de Batz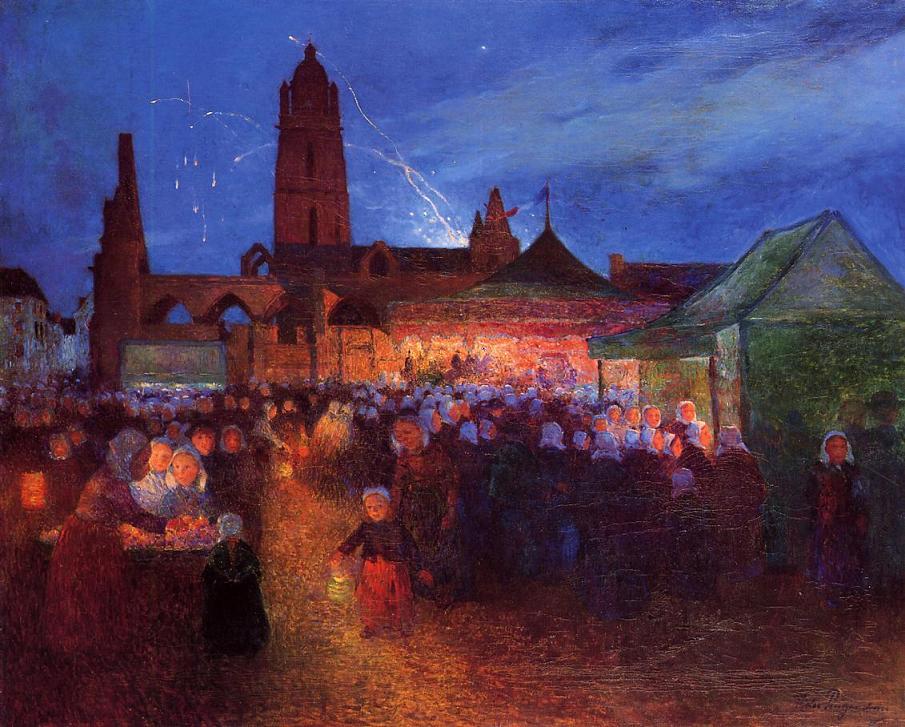 Kervaudu au Clair de Lune
Landscape with Mill near the Salt Ponds

Landscape, Hills of Guerande

Moonlight over Kervaudu

Nighttime Procession at Saint Pol de Leon

Pont-aven in the Moonlight

Procession at Nenvic

Reading

Sailboats at Sea, Evening

Sailboats at Sunset

Soap Bubbles

The Fair at Pont-aven

The Standing Stone

The Trellis by the River