Adolf Von Menzel was a German painter born on 8 December 1815 in Wroclaw, Poland. Adolf's father was a lithographer who encouraged his son's taste in art. After his father died in 1832, young Adolf had to continue running the lithography business left behind. Asides from a brief period of studying at the Berlin Academy of Art, Menzel was self-taught.
Menzel won acclaim and recognition in his country as the pioneer of his illustration style through illustrations of the life of the Prussian king. Between 1839 and 1849, Menzel created over 400 drawings and 200 plate illustrations on the same subject. In 1840, Adolf began studying painting and eventually adopted the medium.
Though the artist suffered estrangement from other artists of his era due to his seclusion, history books speak highly of Menzel's impact. His highly decorated and illustrious career boasts honors such as the Order of the Black Eagle, Academie des Beaux-Arts, and Royal Academy memberships. Menzel died on 9 February 1905 in Berlin, Germany.
What was Adolf Von Menzel Known For?
Adolf Von Menzel was known for making lithographic illustrations and paintings of the life of Frederick the Great, King of Prussia. Menzel was fascinated with the personality of Frederick II, aiming to show the king as a man of the people. Menzel's oil paintings and lithographs were historically accurate and showed plenty of details.
Who was Adolf Von Menzel Influenced By?
Adolf Von Menzel was influenced by Louis Frederich Sachse. In 1833, shortly after Adolf took over his father's lithography business, Sachse produced ink drawings on stone, illustrating Kunstlers Erdenwallen. Menzel subsequently adopted the style in his artworks.
What Art Movement was Adolf Von Menzel Associated With?
Adolf Von Menzel was associated with Impressionism and Realism art movements.
Adolf Von Menzel Artwork
Below are some of the artworks of Adolf Von Menzel
Afternoon in the Garden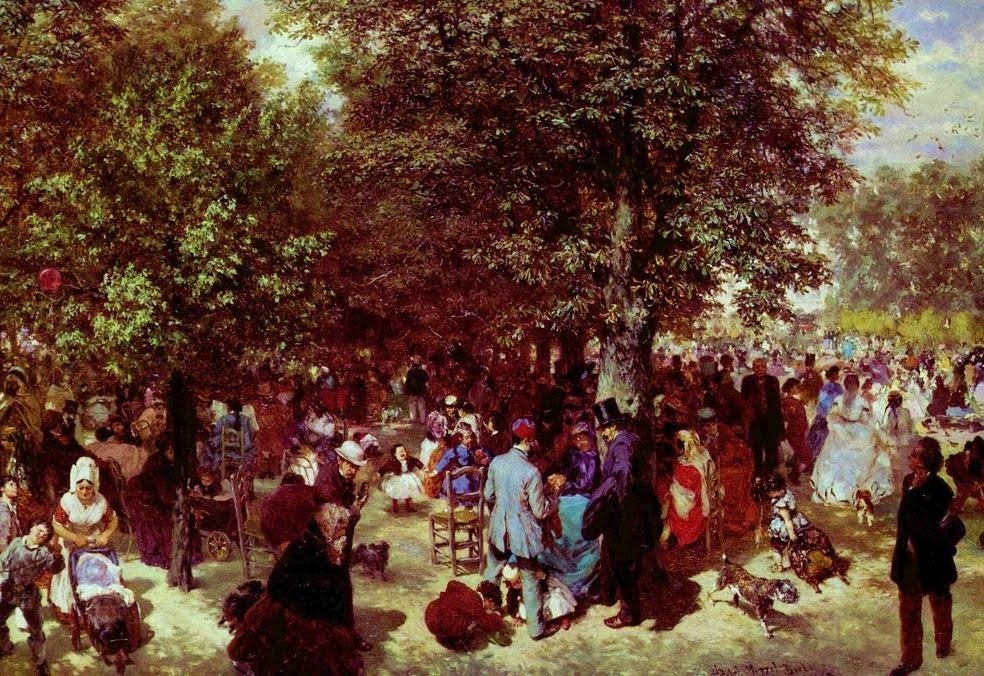 Ball Scene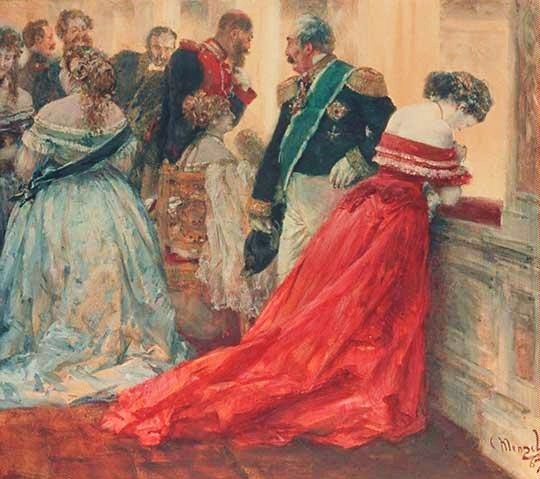 Ballsouper the ball detail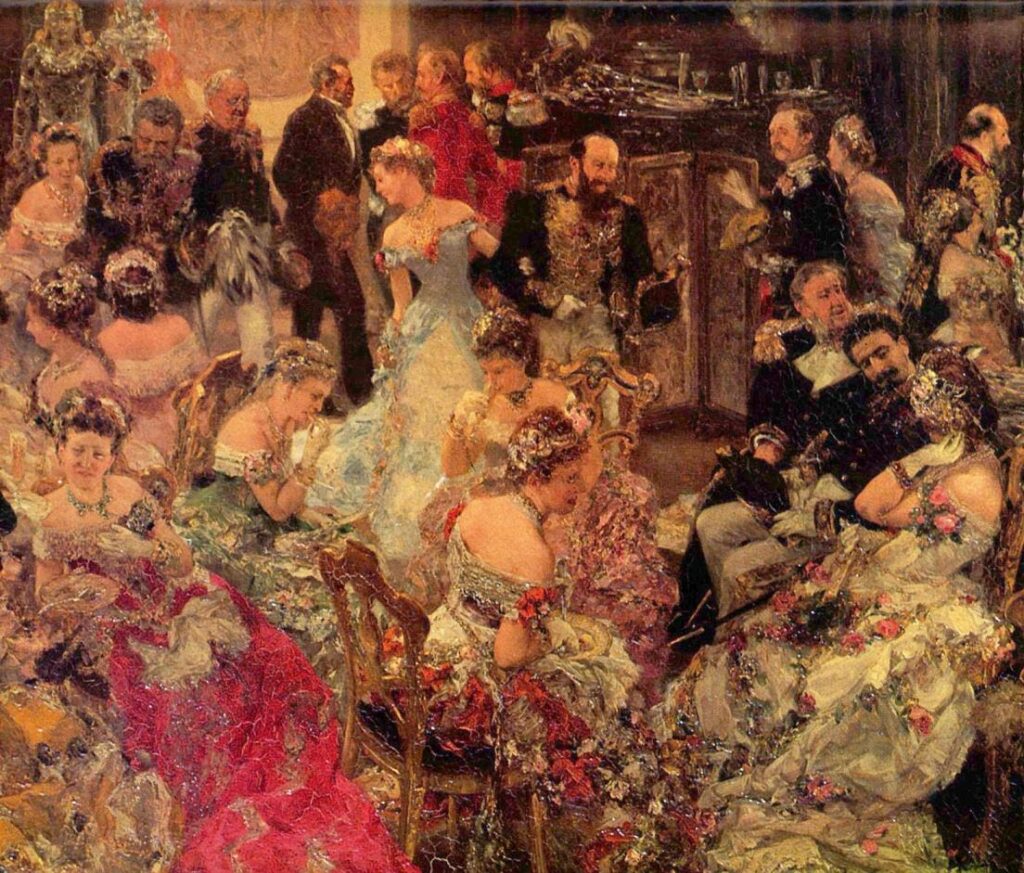 Chinese Comfort Gouache

Clara Schmidt von Knobelsdorff ready to go out
Coronation of King William I

Departure of King Wilhelm I to the army on July 31

Emile Von Menzel

Flute Concert

In a beer garden

In The Luxembourg Gardens

In the White Hall

Living Room of Justice Von Maercker

Masked Ball

Menzel's Sister Emilie Sleeping

On a journey to Beautiful Countryside

Portrait of Karoline Arnold

Portrait of Menzel's Brother Richard

Round Table

Sitting Woman

The Ball

The Rightful and the Just

Travel Plans