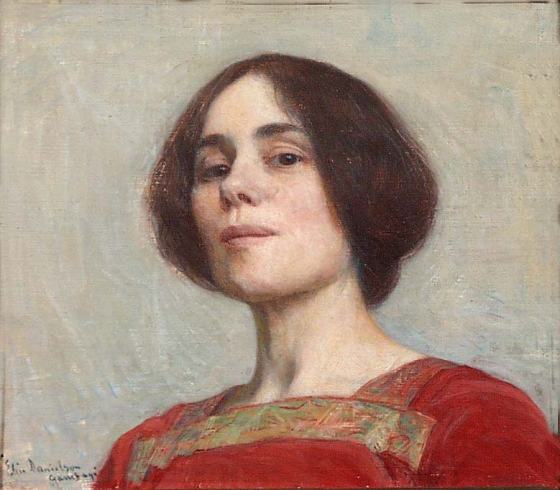 Elin Danielson-Gambogi was a Finnish painter born on September 3, 1861, in Noormarkku, Finland. Elin grew up on the family farm in Ilmasoki, which failed due to a period of famine. Following the bankruptcy of the family, Elin's father committed suicide. Elin returned to Noormarkku with her mother and two sisters.
In 1876, Elin moved to Helsinki and enrolled in the Academy of Fine Arts, studying in the studios of Hjalmar Munsterhjelm and Carl Eneas Sjostrand. Subsequently, she studied with Adolf Von Becker. Five years later, Danielson-Gambogi moved to Paris through a grant and attended the Academie Colorassi, receiving lessons under Gustave Courtois.
On her return to Finland, Elin opened her studio in her hometown in 1888. Aside from painting, she gave art instructions at several art schools. In 1895, Elin got a scholarship to travel to Italy to study. She eventually settled in Livorno and married fellow painter Raffaello Gambogi in February 1898.
Danielson-Gambogi participated in several exhibitions in European cities and won acclaim from critics and the public. Some awards she won for her paintings include a bronze medal at the 1900 World's Fair and a city art prize in Florence. On December 31 1919, Danielson-Gambogi died of pneumonia in Antignano, Italy.
What was Elin Danielson-Gambogi Known For?
Elin Danielson-Gambogi was known for painting realistic portraits and genre scenes that revolved around controversial subjects. Due to the powerful influence of female figures in her childhood, the female figure is a recurring subject in Elin's paintings. She expertly depicted the genre scenes with bright colors and an accurate representation of the effects of light.
What Art Movement was Elin Danielson-Gambogi Associated With?
Elin Danielson-Gambogi was associated with the Impressionism art movement.
Elin Danielson-Gambogi Artwork
Below are some of the artworks of Elin Danielson-Gambogi
After breakfast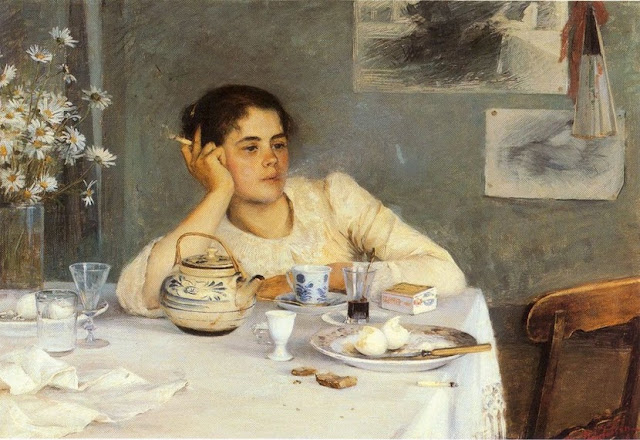 Rosa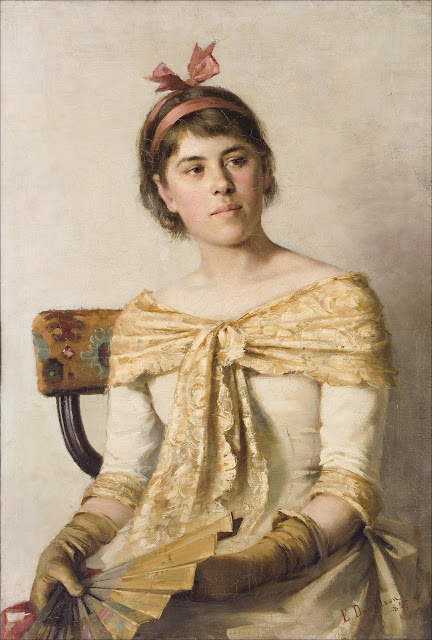 Cards entertainment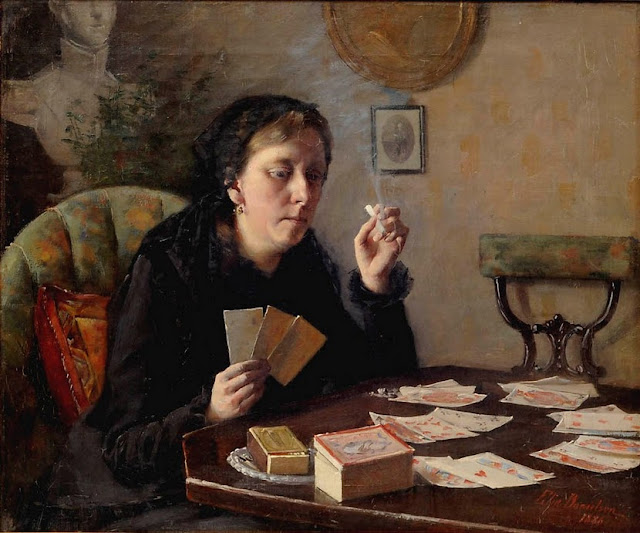 Girl with cats in summer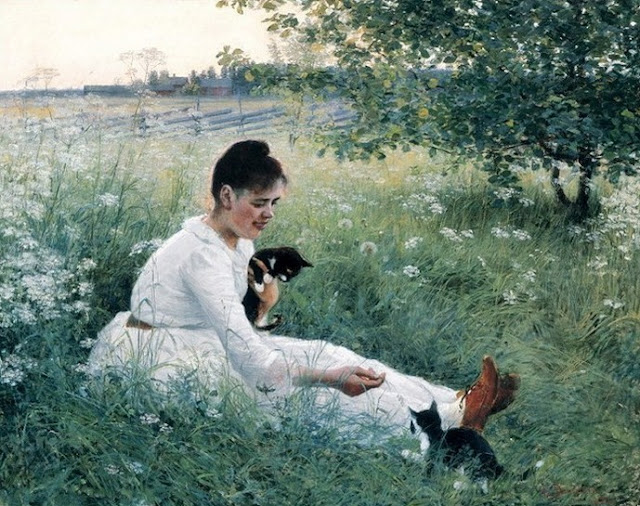 Sunset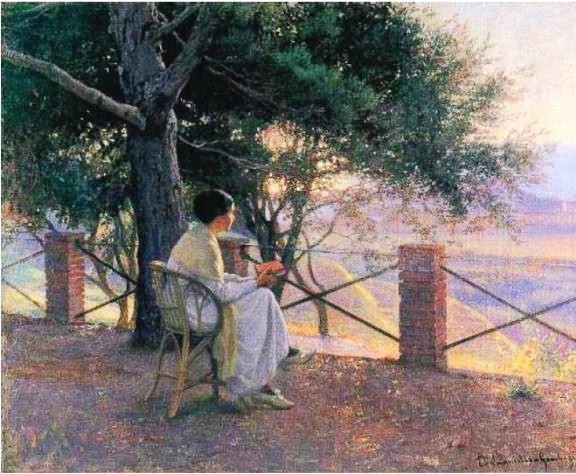 In the vineyard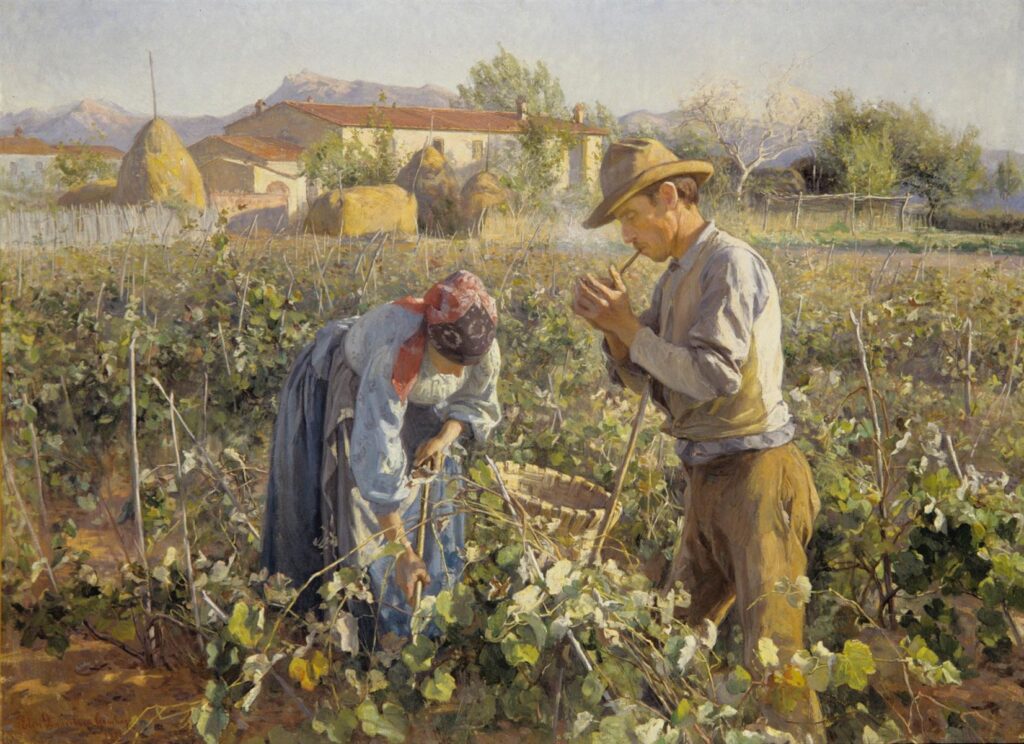 Hilma westerholmista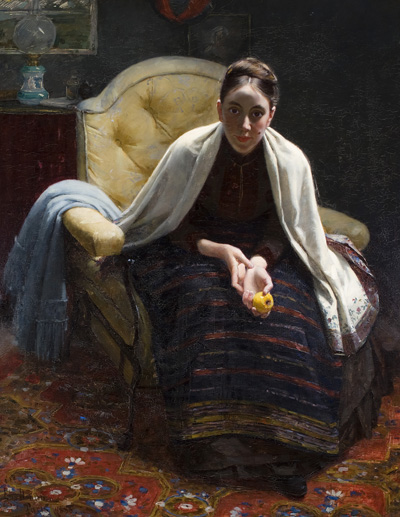 Welcome house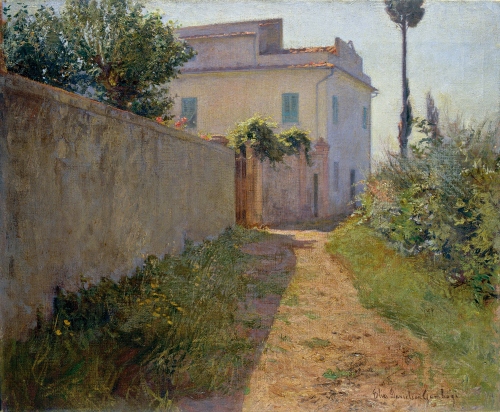 To the church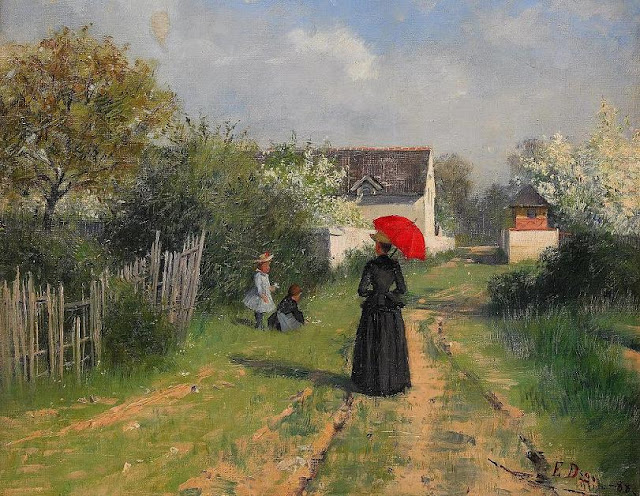 Self protrait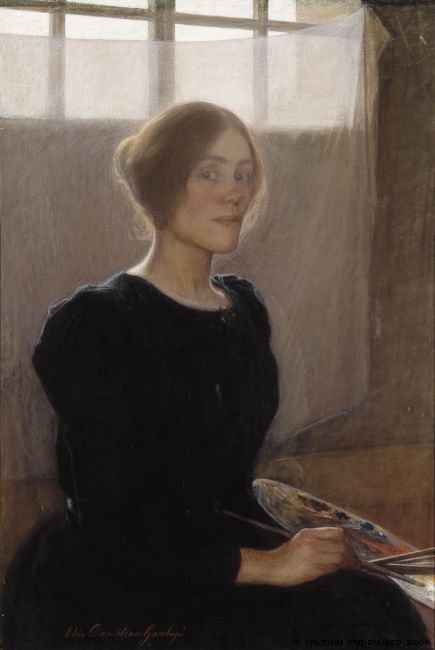 Self portrait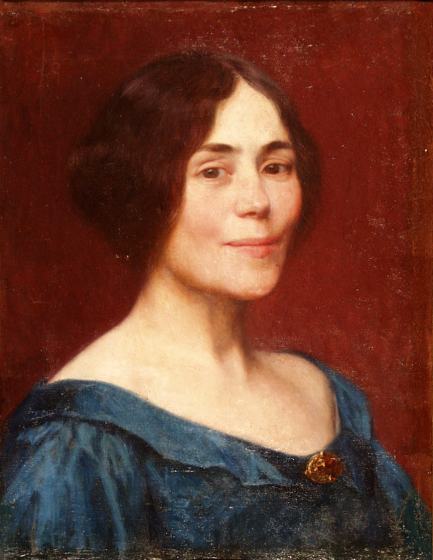 Portrait of walborg jakobson
Engaged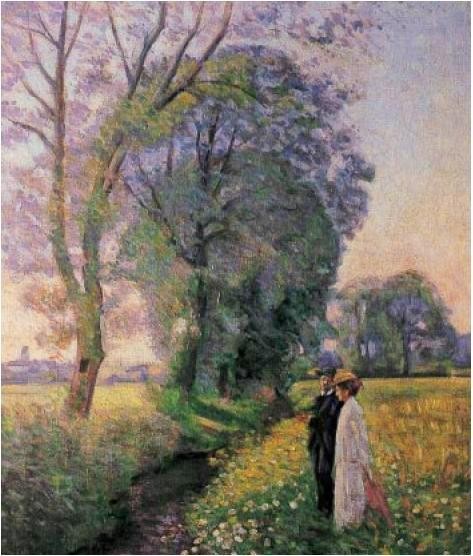 Under the apple tree
A girl knitting socks
Two women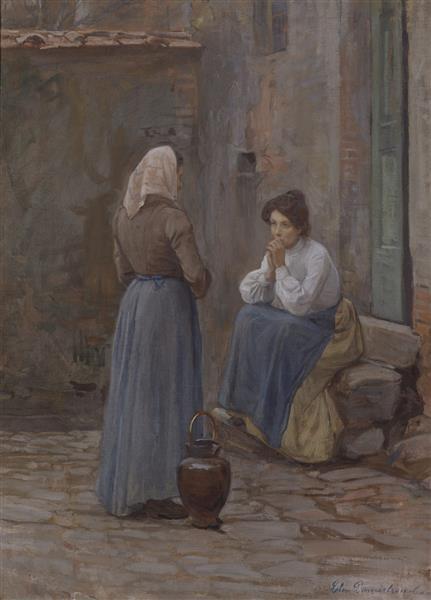 To bed