Carl Abrahams was a Jamaican painter born on May 14, 1911, in St. Andrew, Jamaica. Carl's artistic career started as a schoolboy hobby, making caricatures of people and cars. Encouraged by his high school headmaster, Abrahams began to study the artworks of old masters and consequently taught himself to paint.
Abrahams began to create illustrations for publications and dailies, such as The Gleaner and Jamaica Times. In 1937, when Augustus John, an English painter, visited Jamaica, he encouraged Abrahams to take up painting full-time. After serving in the Royal Air Force for three years during WW2, he returned to Jamaica and started painting professionally.
Carl Abrahams refused to associate with Jamaican art schools and artists' groups throughout his career. He continued to develop his style by studying courses, reading manuals, and reproducing paintings. Abrahams won several awards and honors for his artworks, including the Musgrave Gold Medal in 1987. He died of cancer on April 10, 2005, in St. Andrew's Parish.
What was Carl Abrahams Known For?
Carl Abrahams was known for painting biblical scenes, as well as local Jamaican scenes. Many of Abrahams's later works have a biblical theme, where he depicted scenes from Greek classics and the Bible. He creates his art using bold colors, dark outlines, and simplified forms. His paintings of Jamaica confirm his self-given title of "father of Jamaican art.".
Who was Carl Abrahams Influenced By?
Carl Abrahams was influenced by the old masters whose works he studied – Pre-Raphaelite painter Frederic Leighton and Baroque painter Frans Hals. Frederic Leighton painted biblical and historical themes, while Frans Hals painted genre scenes. Both artists impacted Abrahams's choice of subject and style.
What Art Movement was Carl Abrahams Associated With?
Carl Abrahams was associated with the Surrealism art movement.
Carl Abrahams Artwork
Below are some of the artworks of Carl Abrahams
Thirteen Israelites
Angels in Exaltation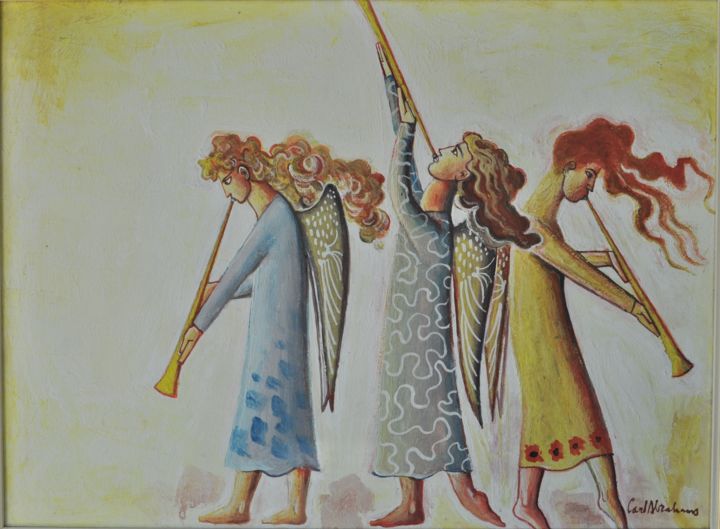 Arawak Dancers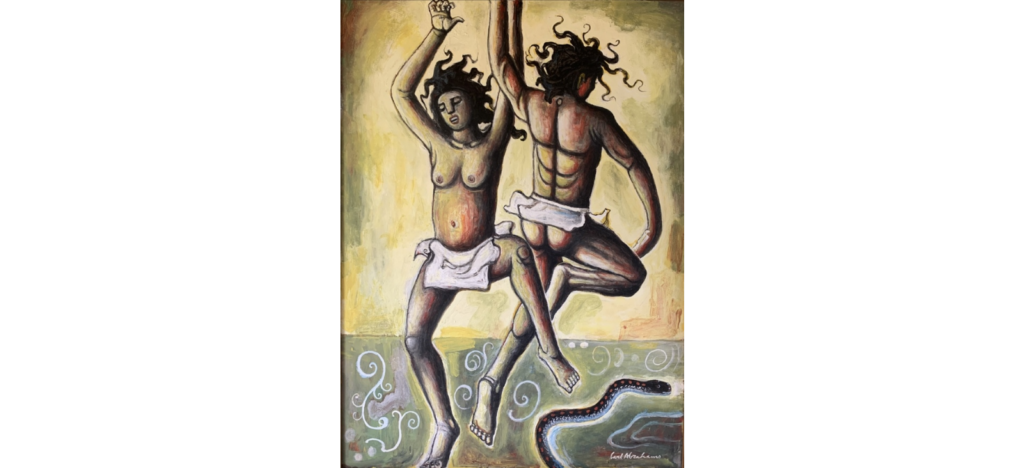 Birthday Drive
Destruction of Port Royal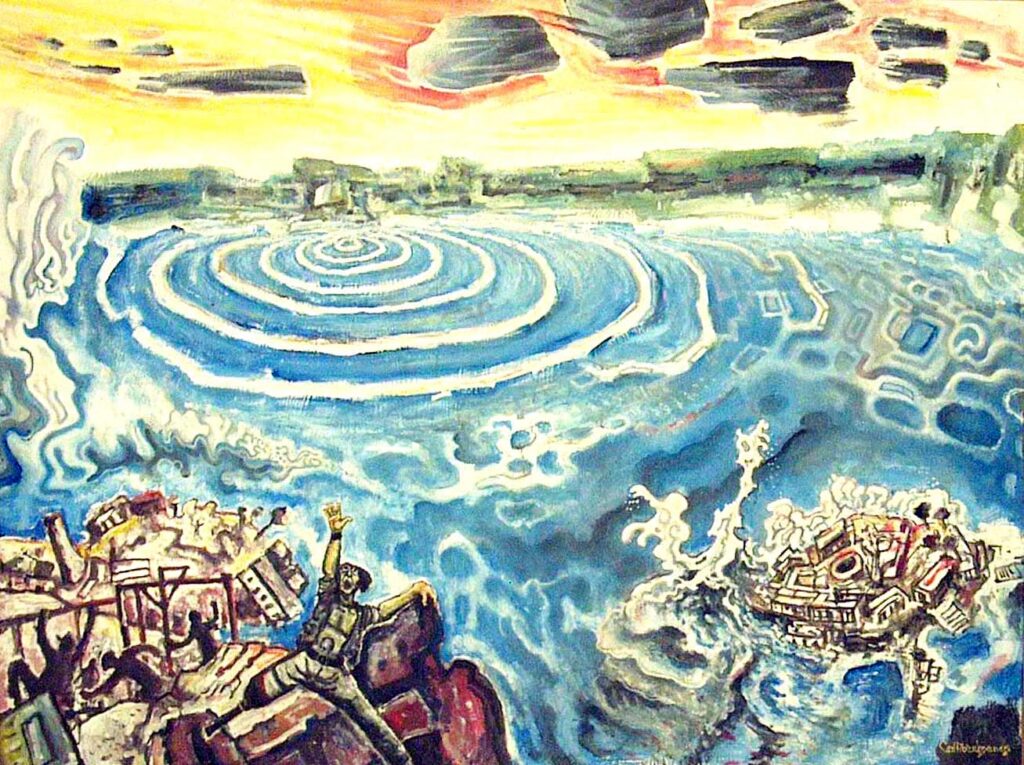 Large Moses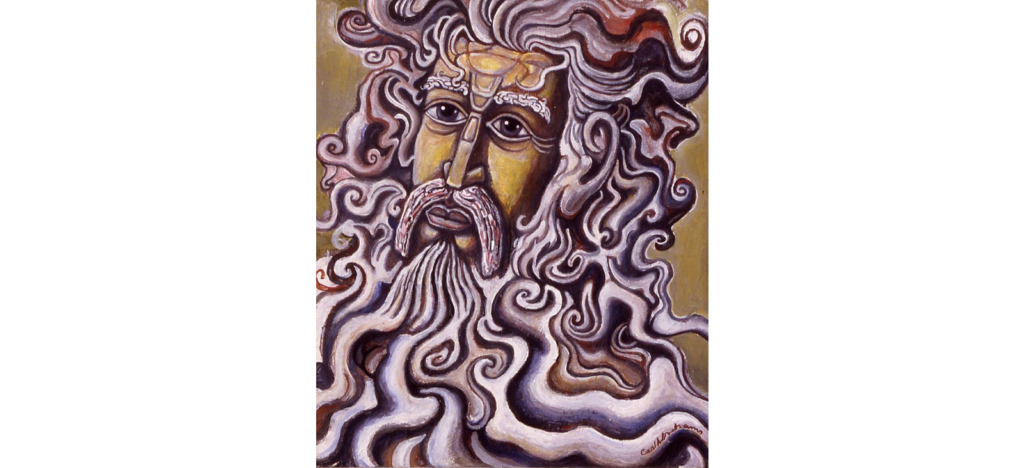 Log Cutter
Rasta in Wood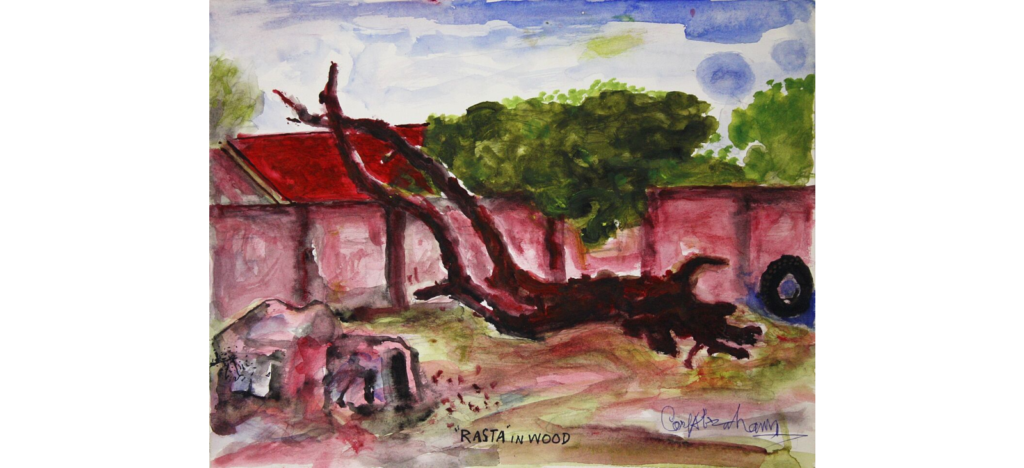 The Ascension