Colin Campbell Cooper is an American painter born on 8 March 1856 in Pennsylvania, United States.  In 1876, Colin attended the Philadephia Exposition and was fascinated by the artworks on display. Supported by his wealthy parents, he decided to pursue an art career. He enrolled at the Pennsylvania Academy of Fine Arts in 1879, studying under renowned Thomas Eakins.
Colin moved to Paris to further his education, studying at the Academie Julian and the Ecole Delecluse. In 1886, he embarked on a series of travels across Europe, painting landscapes and architectural structures. During that time, Colin taught painting at the Drexel Institute in Philadephia. In 1902, he moved to New York and painted scenes and architecture in the city.
After the death of his wife, Colin moved to California in 1921, where he became the dean of the Santa Barbara School of the Arts. He exhibited extensively with the Pennsylvania Academy of the Fine Arts and National Academy of Design, becoming a full member in 1912. Colin Cooper died on 6 November 1937 in Santa Barbara, California.
What was Colin Campbell Cooper Known For?
Colin was known for his oil and watercolor paintings of city scenes and architecture. Landscapes and architecture were the primary subjects of his paintings, especially the modern skyscraper. In 1915, he won the gold and silver medal for watercolor at the Panama-Pacific International Expo for the exposition's building depictions.
Who was Colin Campbell Cooper Influenced By?
Colin Campbell Cooper was influenced by Frederick Childe Hassam. Hassam was an American Impressionist artist renowned for his paintings of urban and coastal scenes. Although Hassam's work did not focus on architecture, Colin's works share similarities with Hassam's painting style.
What Art Movement is Colin Campbell Cooper Associated With?
Colin Cooper is associated with the Impressionism art movement.
Colin Campbell Cooper Artwork
Below are some of the artworks of Colin Campbell Cooper
A garden in Granada in the Moonlight
A Santa Barbara Courtyard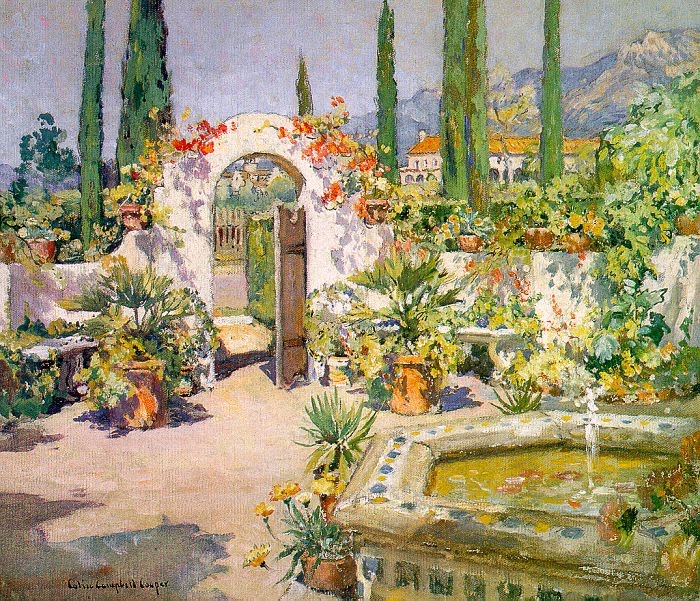 Adam and Eve Inn, Lincoln, England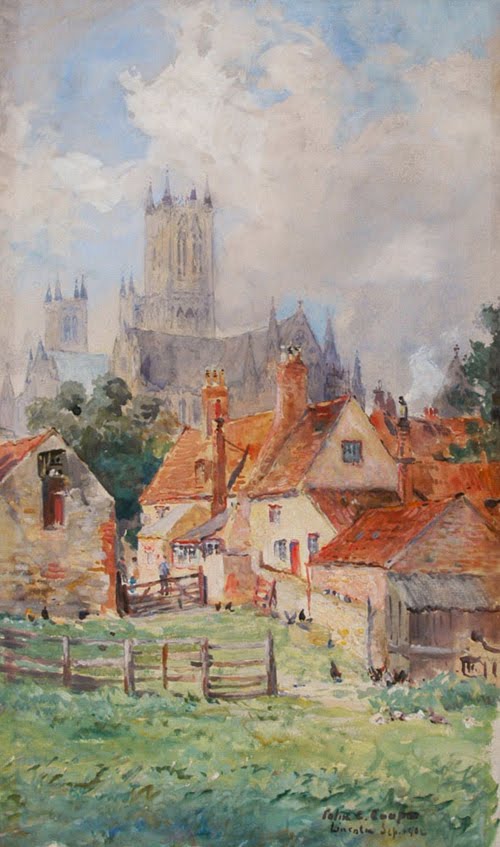 Along a Venetian Canal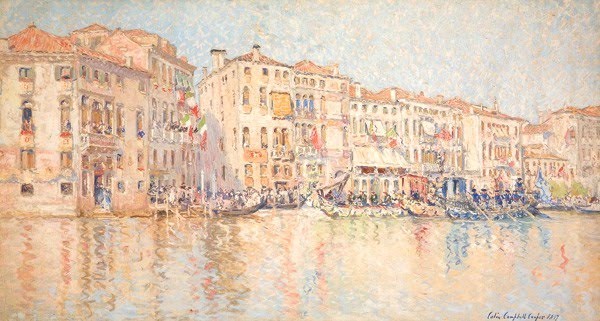 California Water Garden at Redlands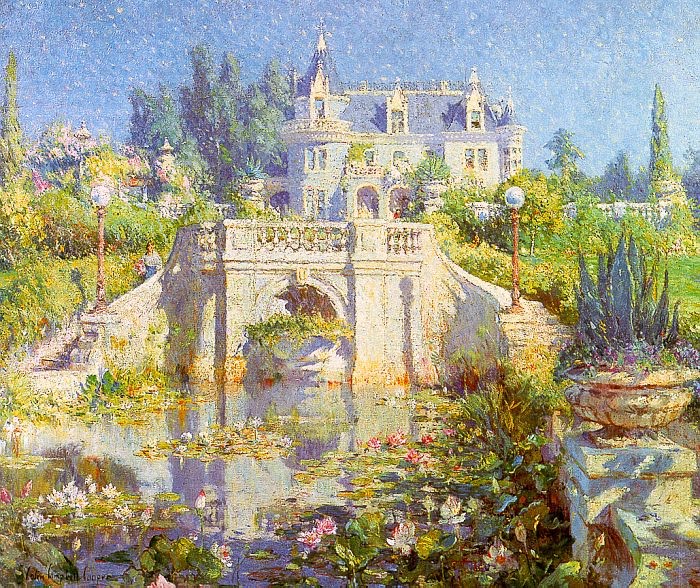 Central Park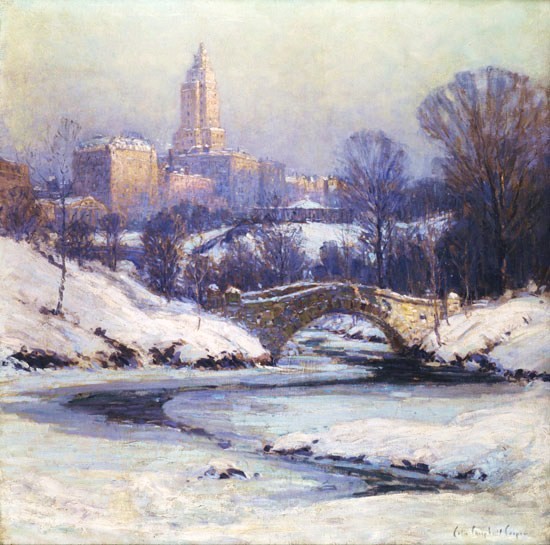 Chateau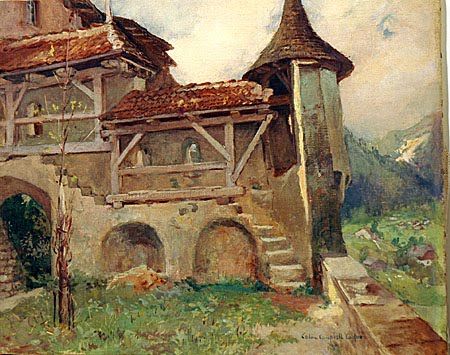 Church on Quay
Columbus Circle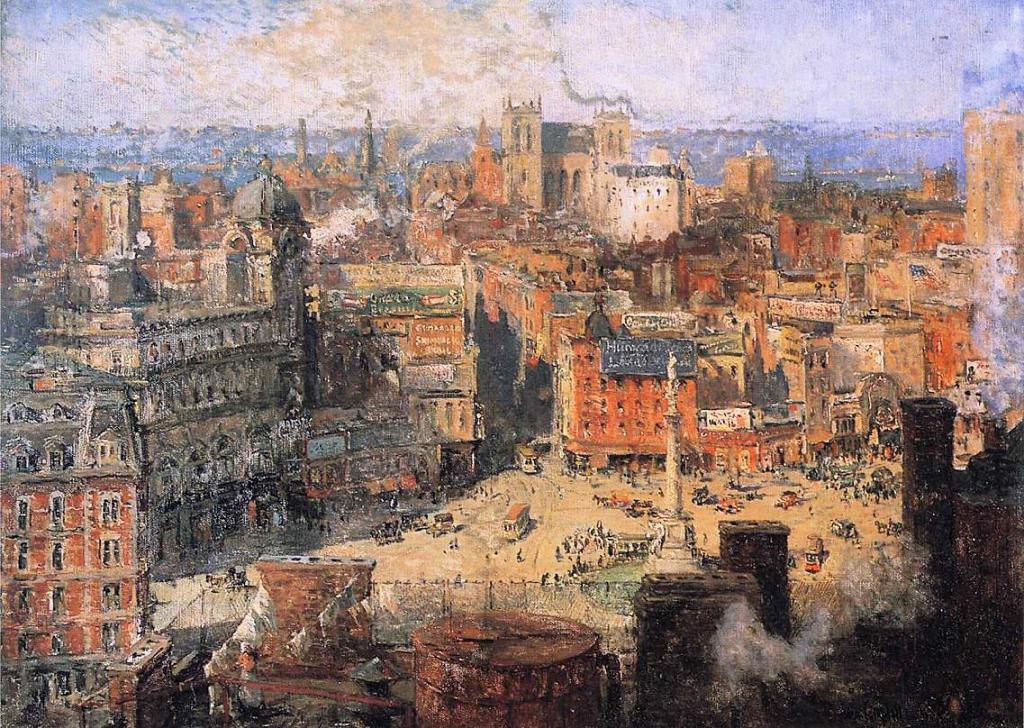 Cottage Interior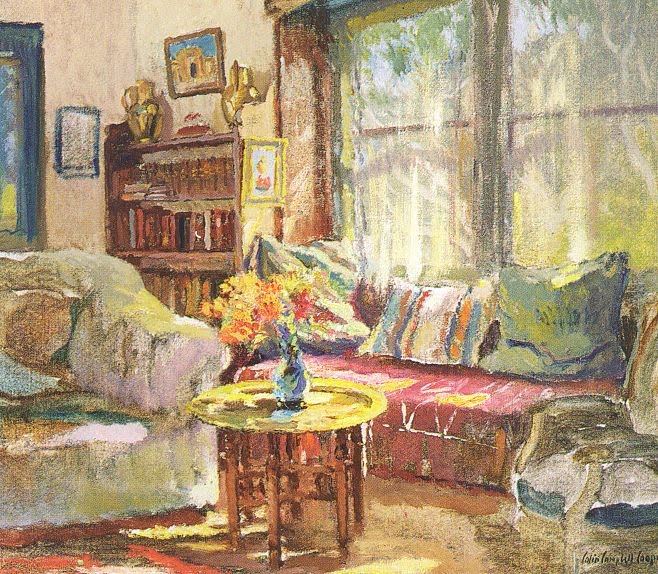 French Village Scene
Greco-Roman Theater at Night, Taoromina, Sicily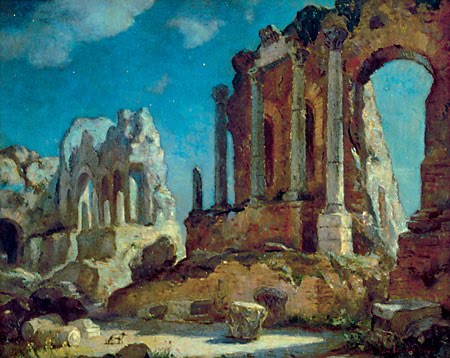 Hunter College, New York City.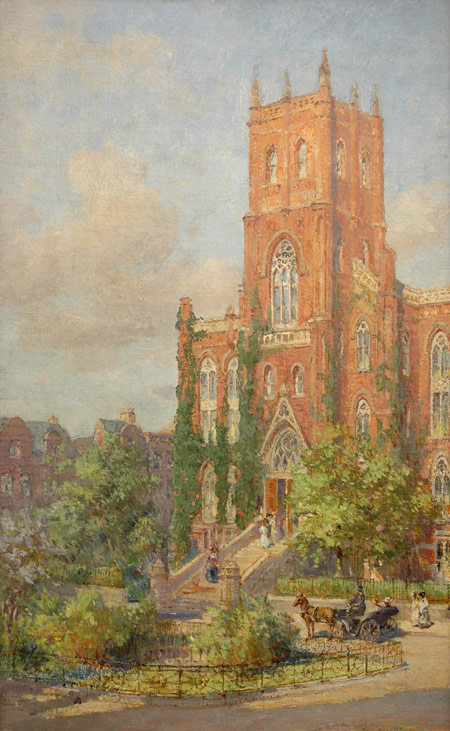 In Balboa Park, San Diego, California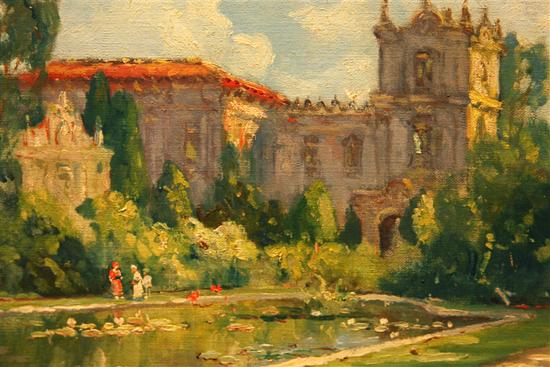 Japanese Tea Garden, San Diego Exposition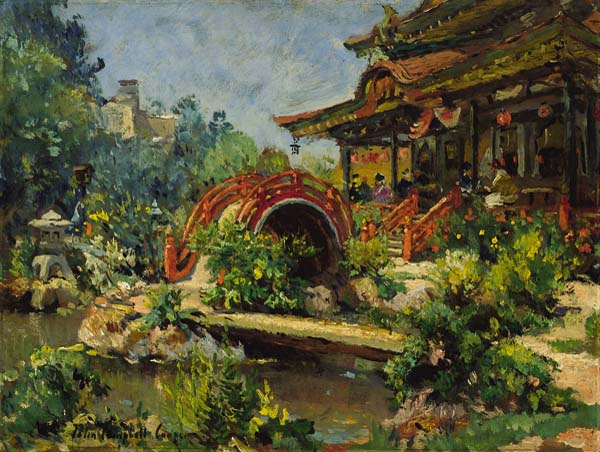 Main Street Bridge, Rochester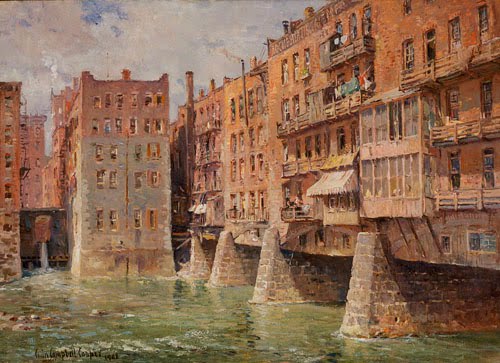 Palace of Fine Arts, San Francisco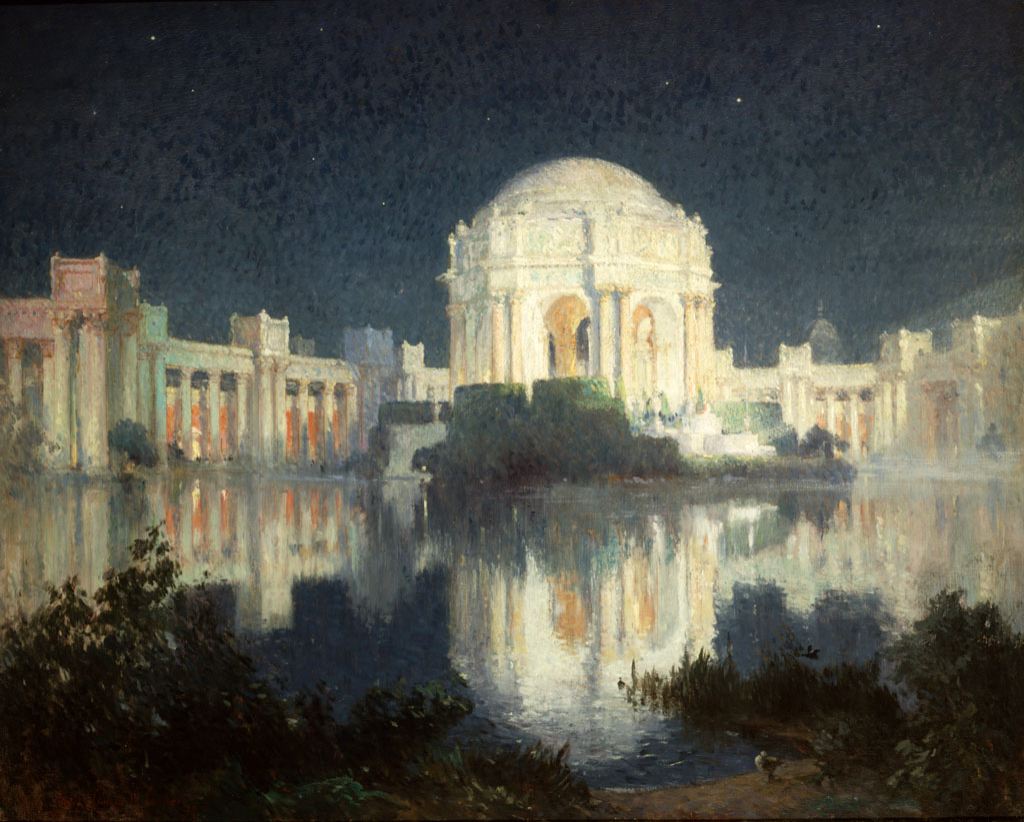 Place de la Opera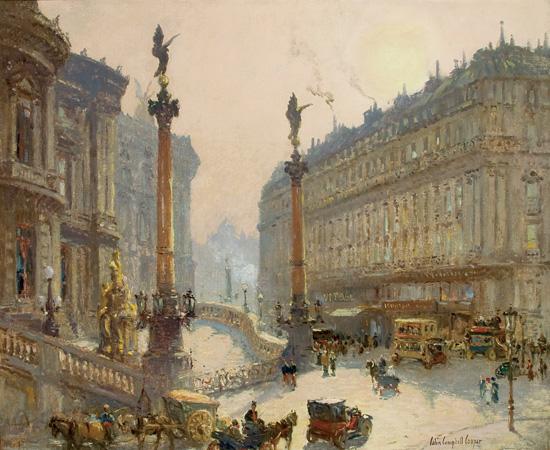 River Bathers
Samarkand Santa Barbara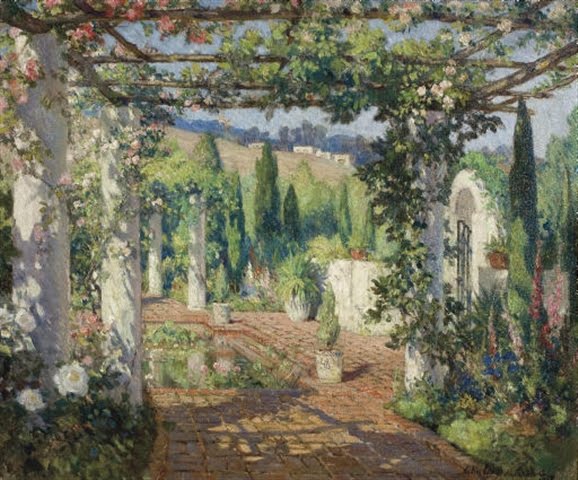 Taj Mahal
The Harbor at Dordrecht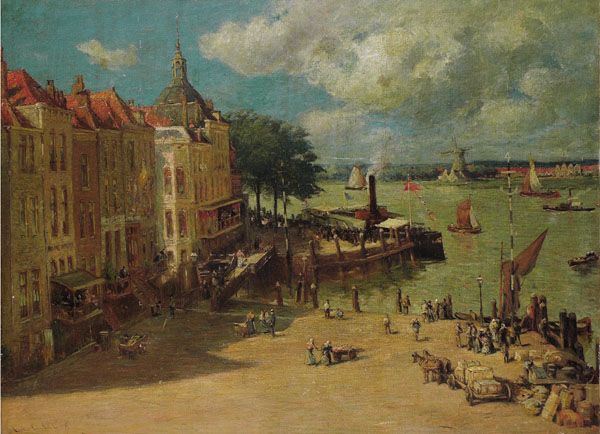 The Village of Castle Combe in England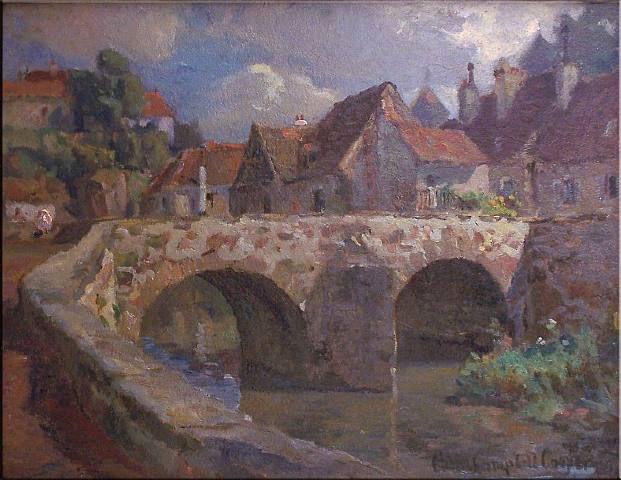 The View of New York City