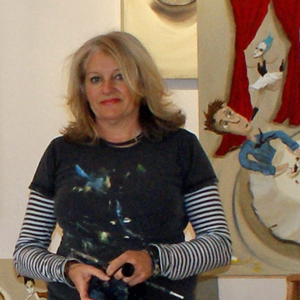 Chris Wake is an Australian painter born in Adelaide in 1960. Chris started painting and sculpting as a teenager in 1976. Despite discovering her talents early, it wasn't until her near-death experience in an accident that she decided to pursue an art career. Chris studied Fine Art at the Adelaide Central School of Art.
After graduating from school, Chris has since attained a high level of success in her painting career. Chris made it to the finals of the 2008 Sovereign Asian Art Prize. She was also one of the thirty artists selected from more than a thousand whose works were exhibited at the Nanyang Academy of Fine Arts. In addition, Chris' painting fetched the second-highest price of the thirty auctioned at Sothebys Hong Kong.
Chris Wake represented Australia in the 2010 FIFA World Cup Fine Art Exhibition and participated in the Monaco Art Fair in 2012. She has participated in more than fifty solo and group exhibitions in Monaco, China, Singapore, and South Africa. Her artworks are always in high demand by individuals and organizations and are available for purchase from art galleries and fine art dealers.
What is Chris Wake Known For?
Chris Wake is known for her satirical style of painting. Chris paints with oil on wood, linen, or canvas, humorously showcasing planet depletion. Chris aims to fascinate and invoke viewers' imaginations with her style. She uses warm colors and funny figures to express issues like global warming. She also paints portraits, beach scenes, and still life.
Who was Chris Wake Influenced By?
Chris Wake is influenced by global pressing issues about nature. She mentioned in an interview that her paintings explain how humans party on ignoring their environment and the animals around them. Inspired by a need for change to reduce global warming and depletion of nature, Chris paints satirical scenarios to lend her voice to the cause.
Chris Wake Artwork
Below are some of the artworks of Chris Wake
The Falling Acrobat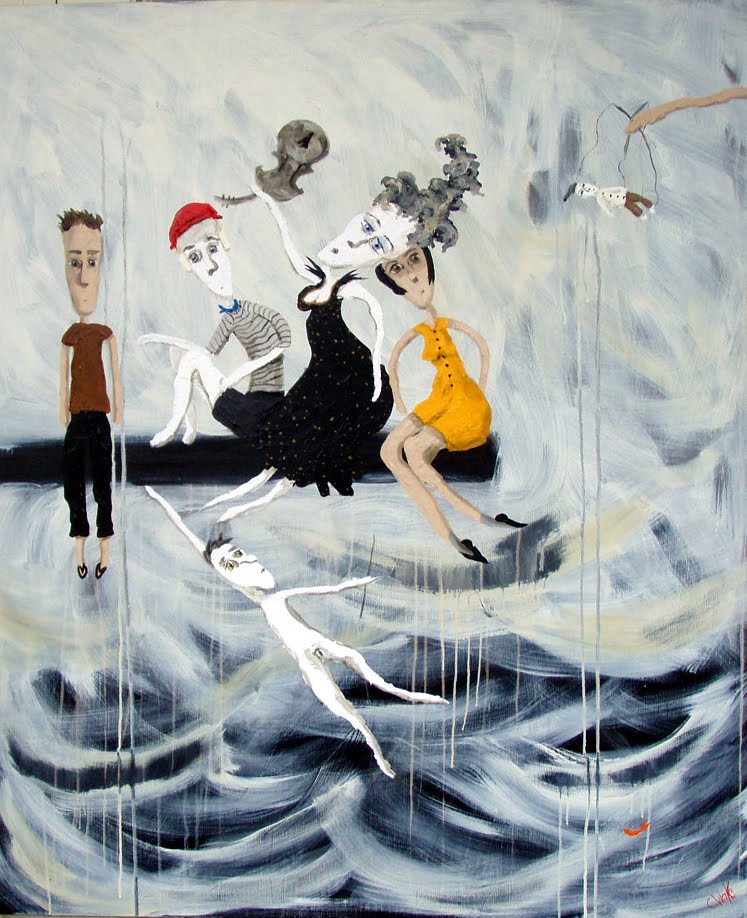 Diva with Mandolin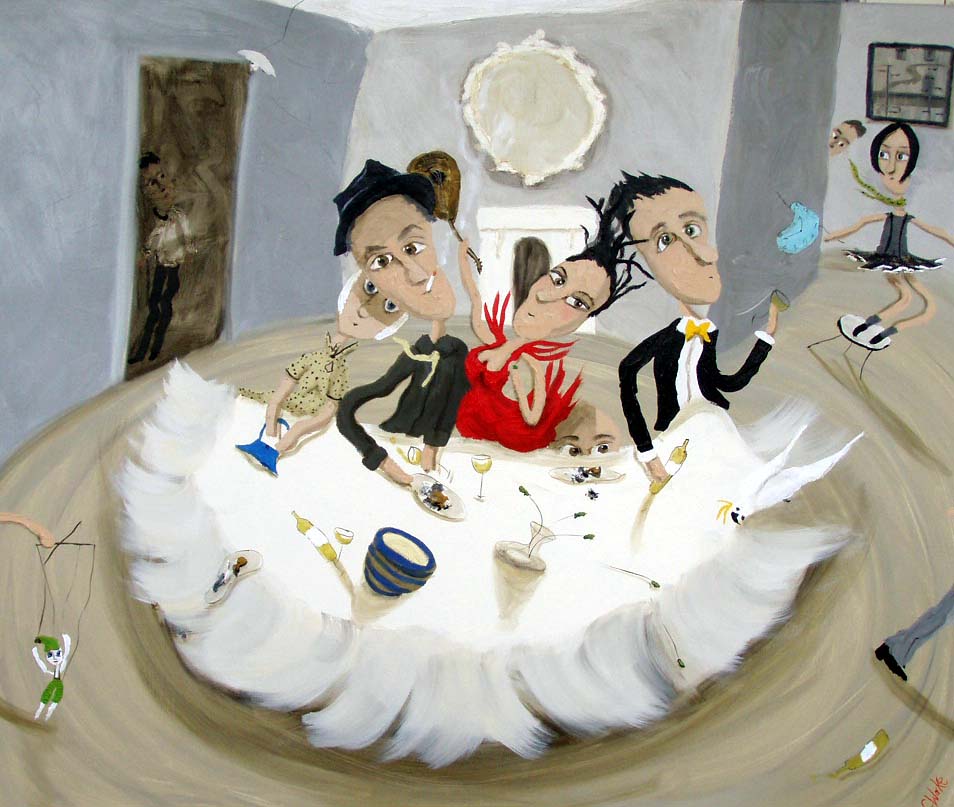 Summer Light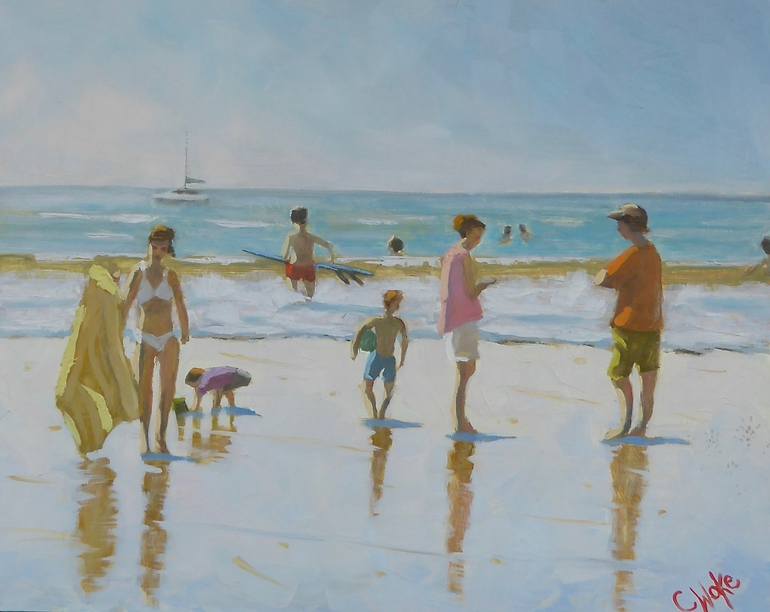 Punch and Judy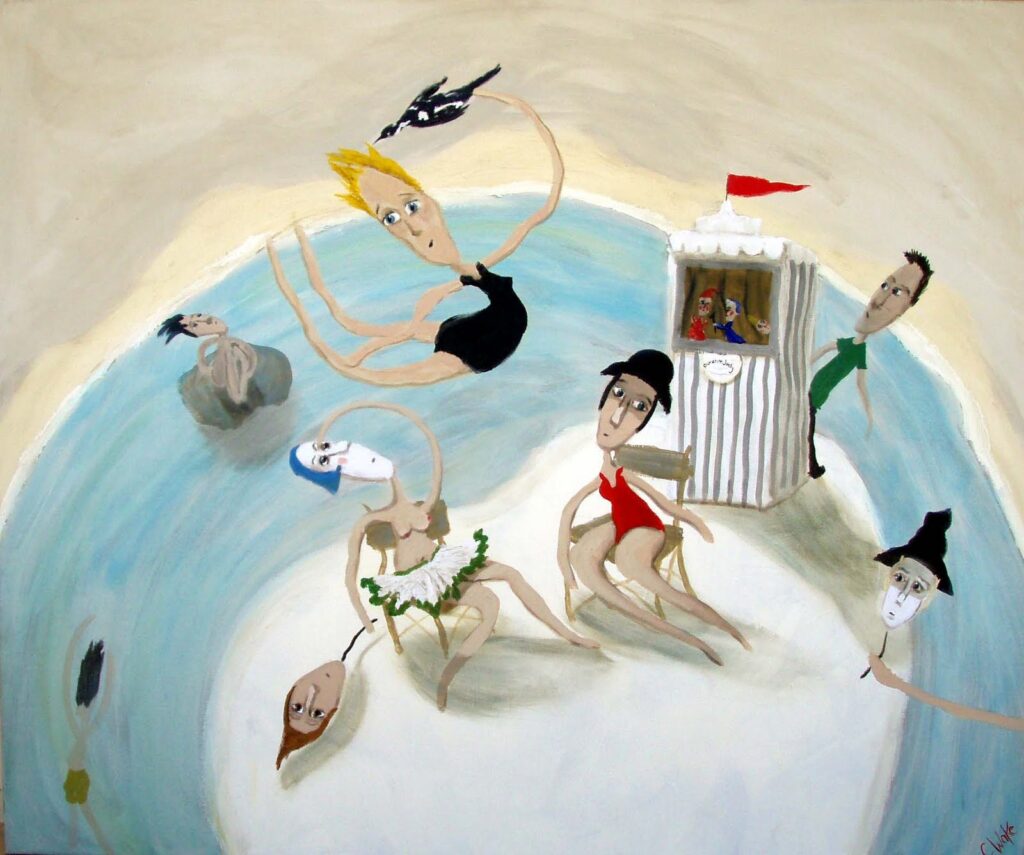 Message from Blue Wren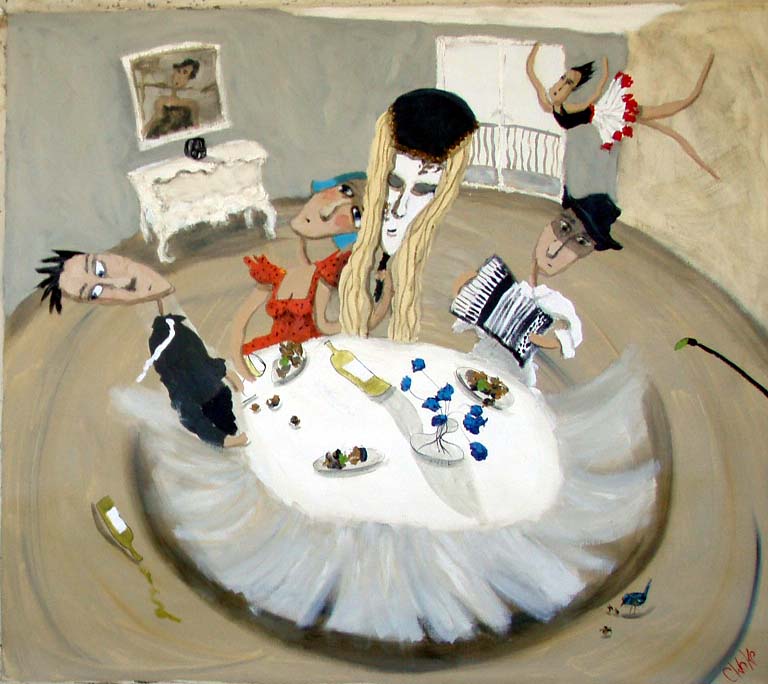 Kookaburra Delivers Message to reclining Nude
I did it my way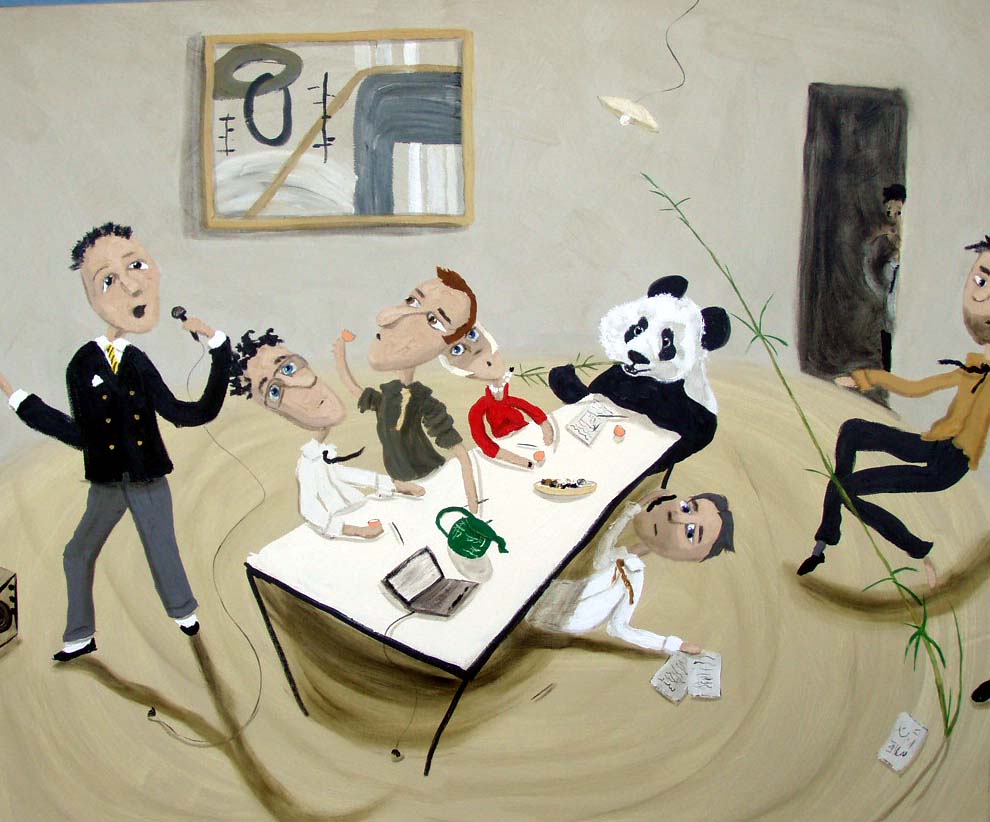 Extreme Diva Riding a Goat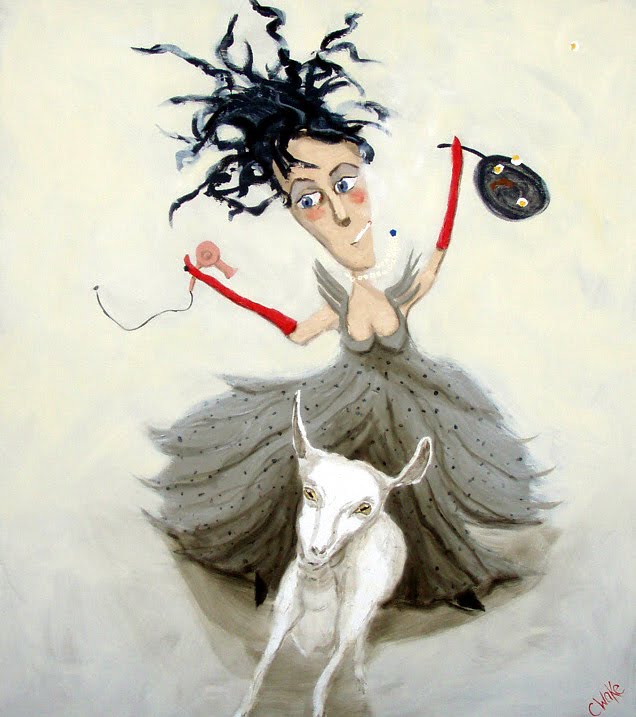 Cockatoo saves Diva with Toaster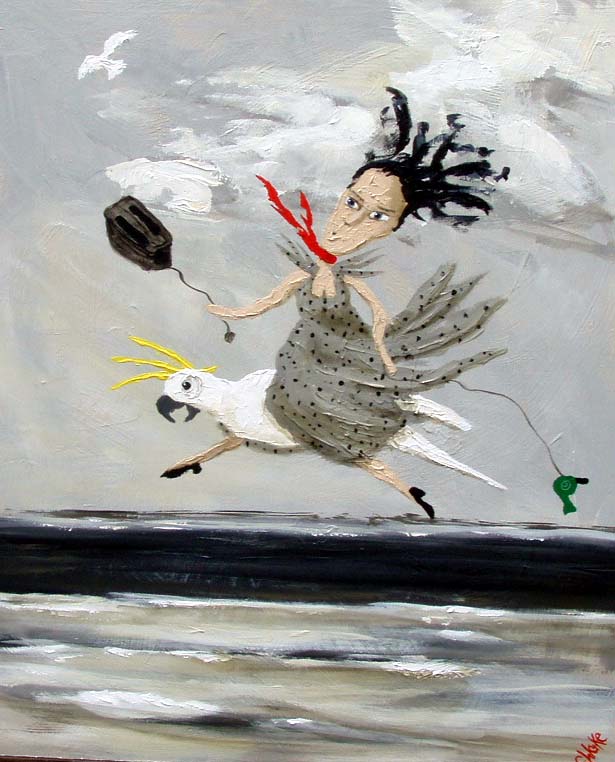 Captain and Diva Lo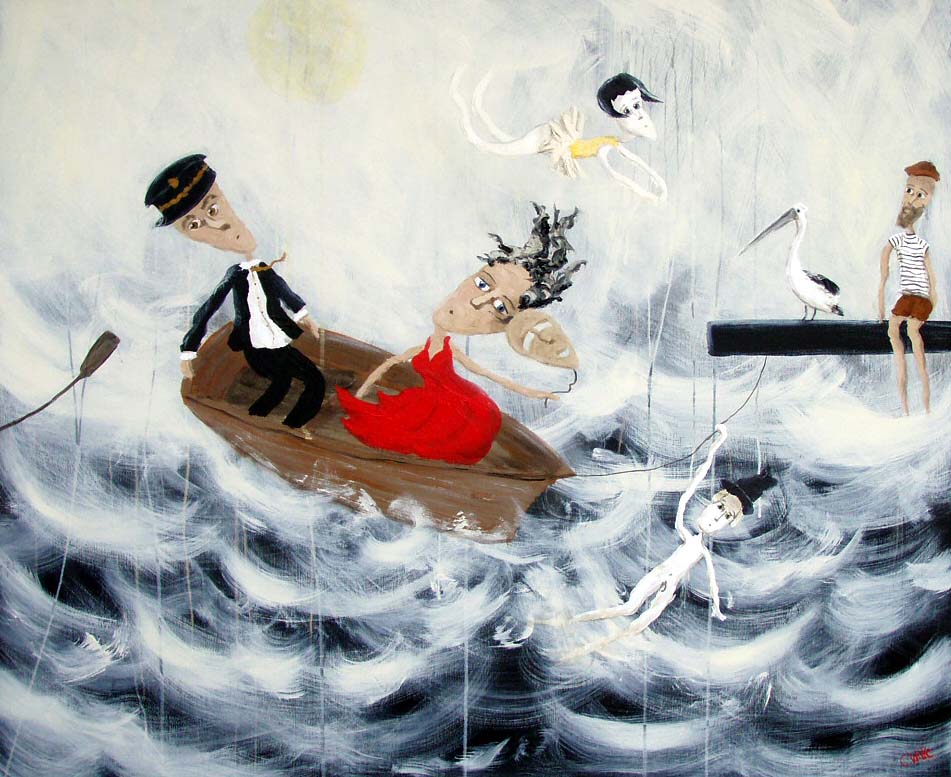 Acrobats on the Beach