Albert Reuss was a British painter born on 2 January 1886 in Vienna, Austria. Albert's artistic talent was evident since he was five years old. Reuss took drawing and painting lessons when he was fourteen and later applied to the Academy of Fine Arts in Vienna. However, Albert's application was rejected, and he sought a career in other jobs, such as acting and singing.
Albert Reuss married Rosa Feinstein in 1916 and fell sick soon after, spending a year and a half in the hospital. While in the hospital, Albert drew portraits of his fellow patients, establishing himself as a portrait artist. Unfortunately, Albert's ill health affected his ability to work anywhere, and he turned back to continue a career in painting by studying the works of renowned artists.
Reuss continued to paint and develop himself, eventually creating a unique line drawing style. In 1926, he held his first solo exhibition at the Wurthle Gallery. In 1930, Albert was sponsored by a patron to study on the French Riviera for a year, where he painted forty landscapes and portraits. He exhibited these works the following year at the Wurthle Gallery. Following Hitler's invasion of Austria, he emigrated to England with his wife, where he died at age eighty-six.
What Was Albert Reuss Known For?
Albert Reuss was known for his mastery of portraiture and linear drawings. Albert's early portraits showcase the use of short pencil strokes. Subsequently, Albert switched to oil paint in creating landscapes, figures, and still-lifes, employing a prismatic use of colors. He painted his later works of sad figures with more vivid, warm colors.
Who was Albert Reuss Influenced By?
Albert Reuss was influenced by the artists of the expressionist school of painting. Also referred to as the Carinthian school of painting, Albert adopted this style following his time in Cannes. Some of these artists are Anton Kolig and Egon Schiele, whose books Albert kept in a library in his house.
What Art Movement is Albert Reuss Associated With?
Albert Reuss is associated with the Surrealism art movement
Albert Reuss Artwork
Albert's works are held and preserved in prestigious museums in England and Vienna. Below are some of them:
Boulders and Shapes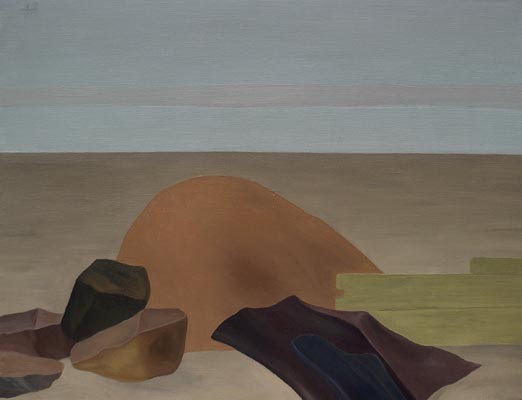 Bucket and Tub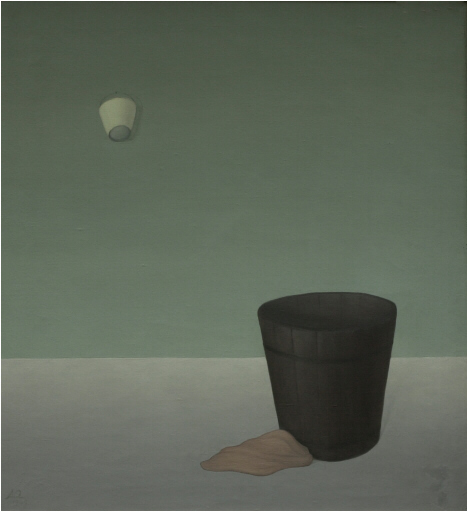 Chair with Three Legs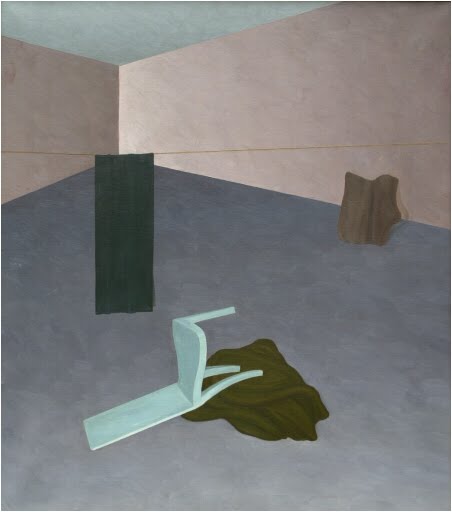 Dressmaker Dummy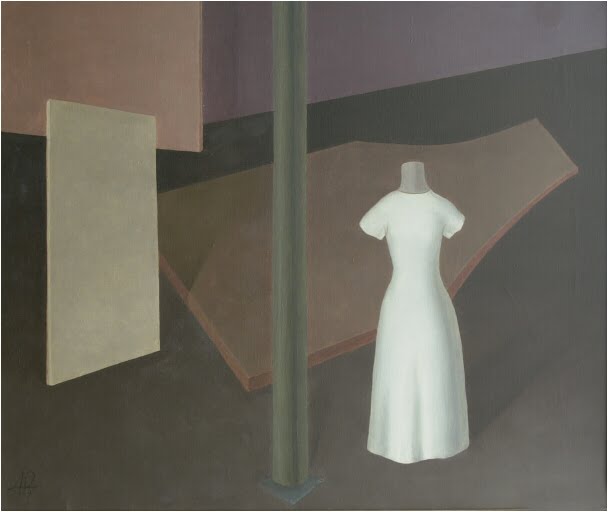 Girl in Blue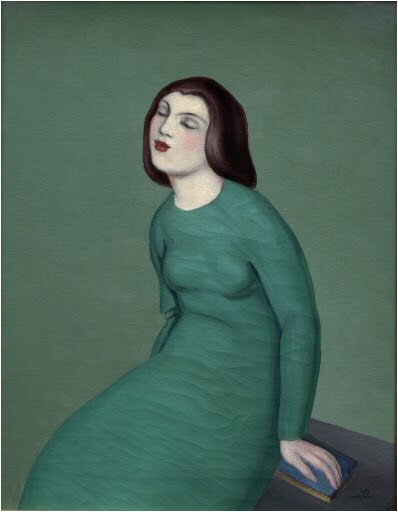 Girl in White Dress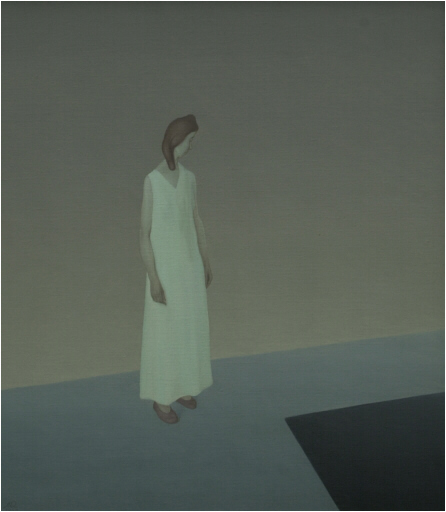 Hanging Blanket and Tree Trunk
Man with Newspaper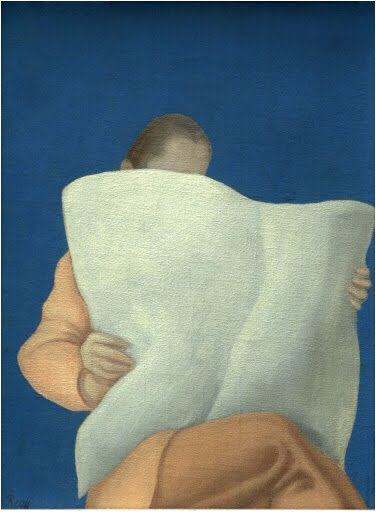 Seated Woman at a Table
Seated Woman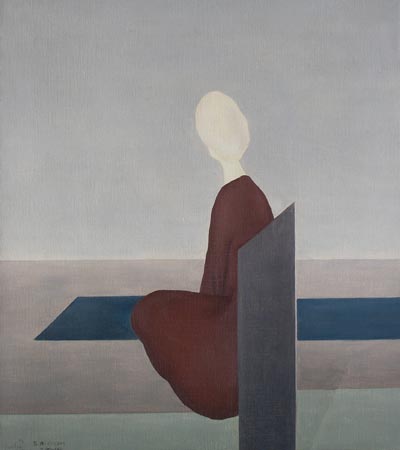 Shapes on a Table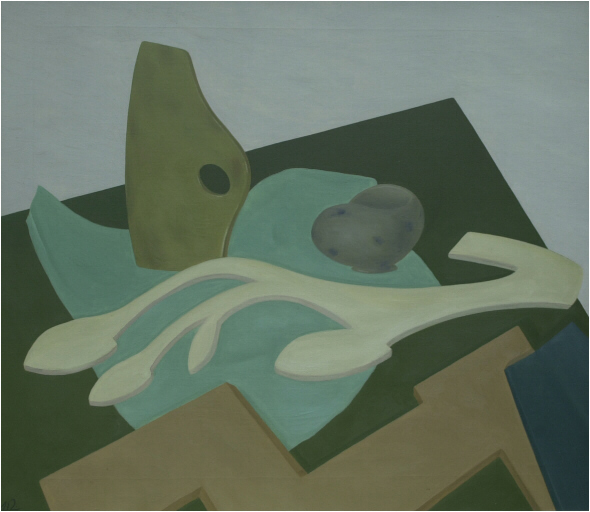 Still Life With Green Vase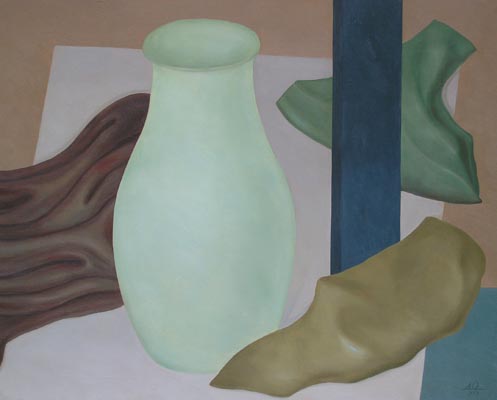 Tyrolean Woman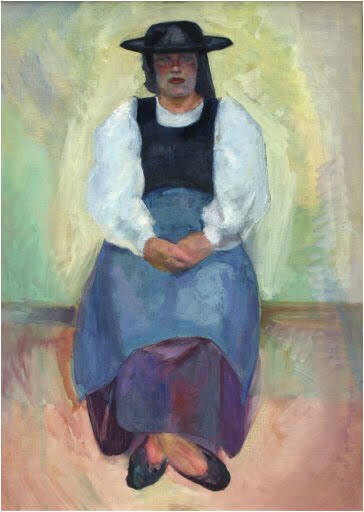 Vase and Jug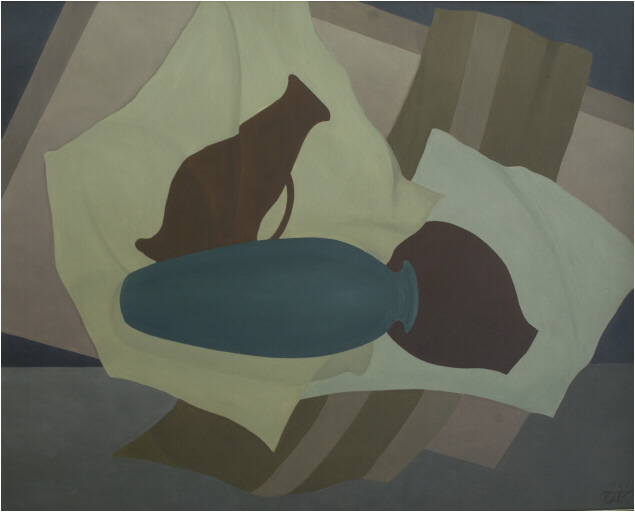 Woman in Yellow Skirt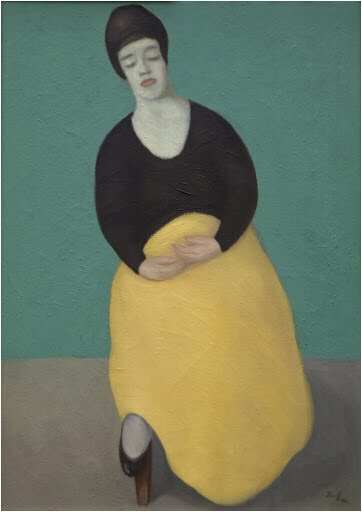 Woman Reading with Mother-in-law Tongue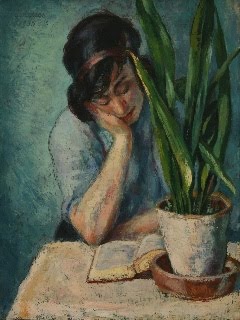 Woman Sewing