Brian Shields was a British painter born in Liverpool, United Kingdom, in 1951. Brian was the son of Dennis Shields, a prestigious artist who also worked as a docker. Brian showcased his artistic interests and talent from a young age, earning a nickname after the French Cubist painter Georges Braque. However, Brian was discouraged from pursuing an art career after leaving school.
Brian Shields became a trainee chef at a hotel in Harrogate instead, where he painted a mural on the wall of the hotel's restaurant, which gained him a lot of attention. It became the springboard to Brian's artistic career, holding his first exhibition in 1974 and four solo exhibition shows in London's West End three years later. A Times newspaper article described Brian as 'one of the most successful British artists in England.'
Brian's artworks had a funny and playful theme, making them relatable. He dedicated most of his artworks to his late sister, signing her name 'ANN' on the paintings. Brian was an active member of the Federation of British artists, and many galleries currently hold his works. Brian died of a brain hemorrhage in Portugal in 1997.
What Was Brian Shields Known For?
Brian Shields was known for his landscape paintings of city life and his childhood memories. Brian's artworks centered around everyday living in Britain. He depicted himself as a despicable boy wearing a striped jumper and boots in different places in Liverpool. Brian also painted portraits, including those of himself as a boy.
Who Was Brian Shields Influenced By?
Brian Shields was influenced by L.S. Lowry. Brain Shield's industrial landscapes, scenes, and views in Liverpool showcase the inspiration drawn from the works of the Stretford-born painter of the Naive art movement. Lowry burst onto the art scene for his mill scenes and industrial landscapes.
What Art Movement is Brian Shields Associated With?
Brain Shields is associated with the Naive art movement.
Brain Shields Artwork
Brian Shields leaves behind an artistic legacy that ranks high among the artists of his time. His memory lives through his revered paintings. Below are some of his artworks.
Autumn

It's Over There

Sledging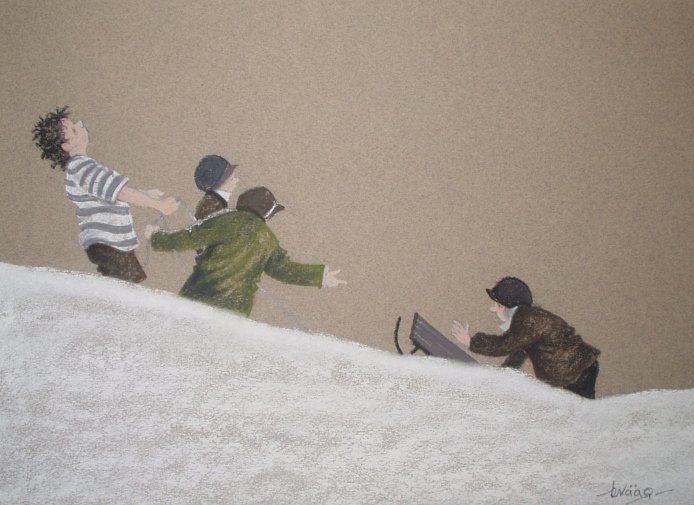 What Have You Done With our Dog?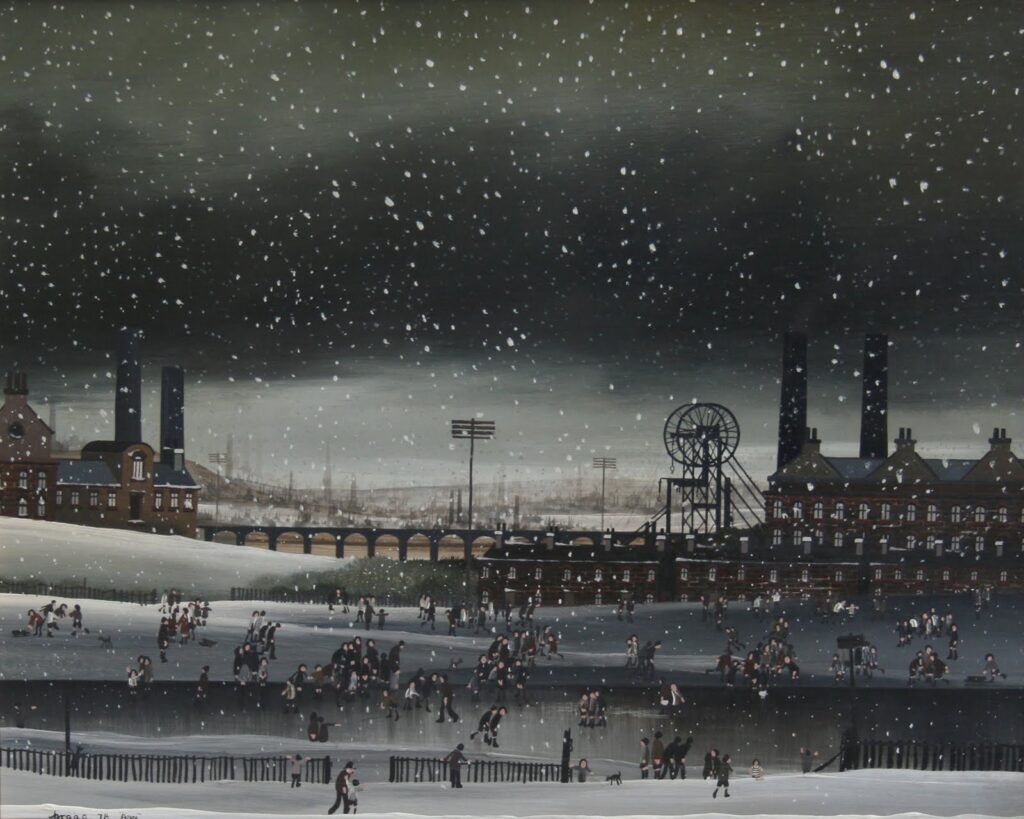 Damn, It's Caught Again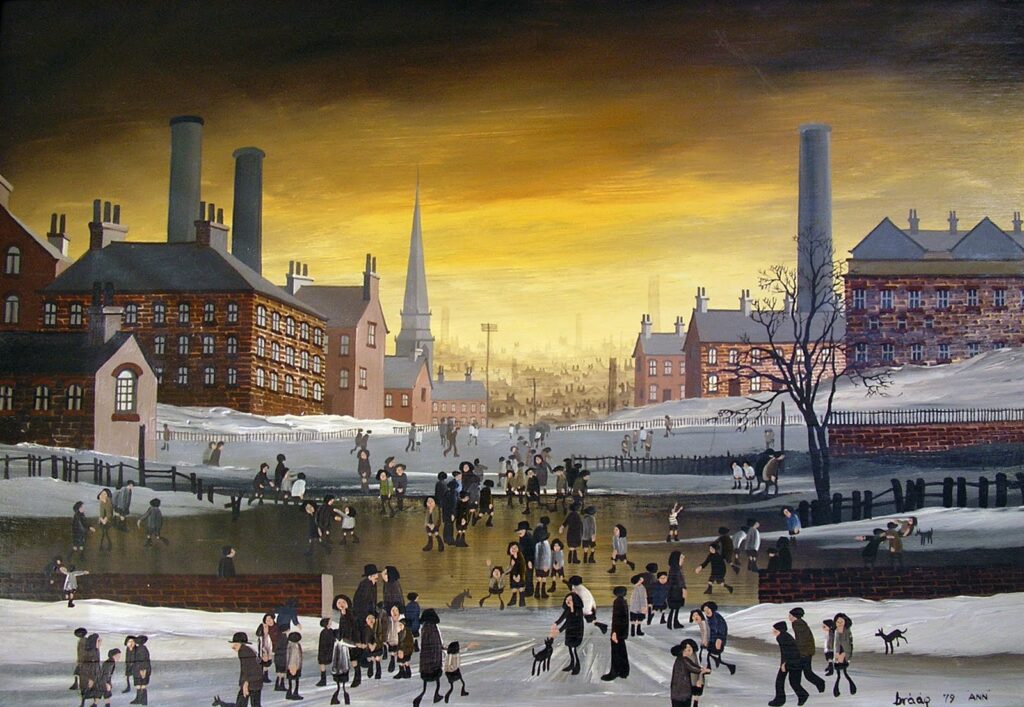 Early Winter Scene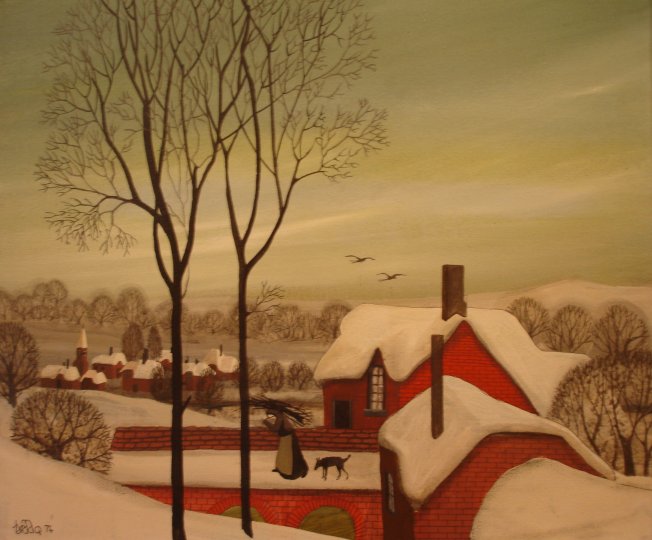 Figures in a winter Landscale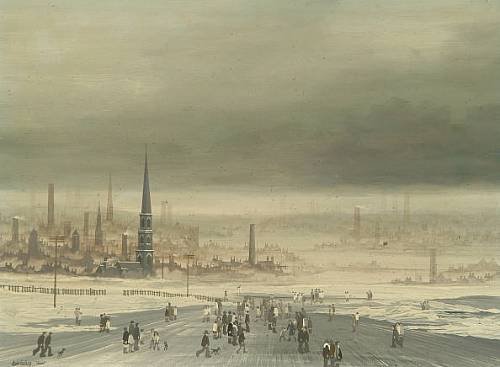 Giddy Up There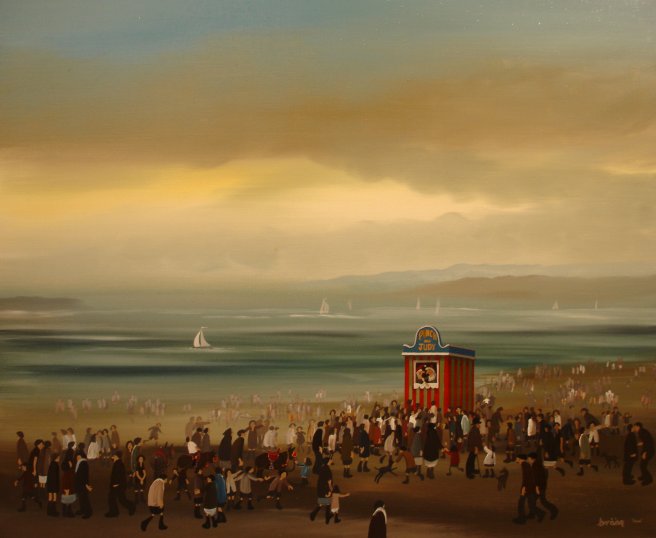 I'm off home, I'm Freezing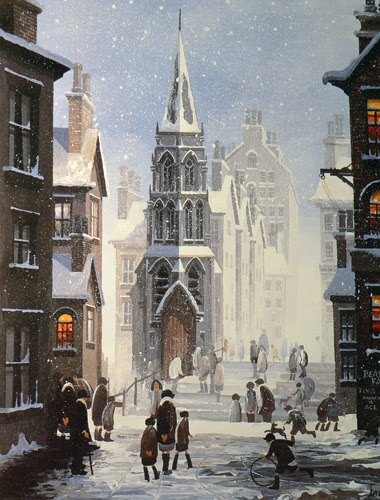 Is it dead, poor cat?

Let Me Out
Me Playing on a Frozen Pond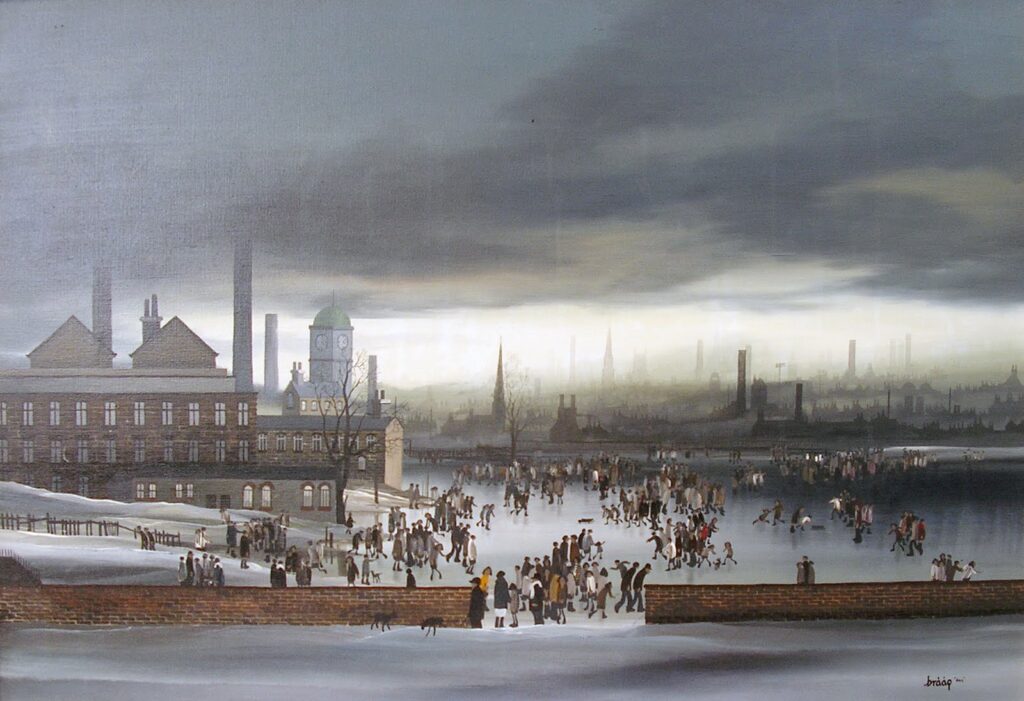 Nine Humans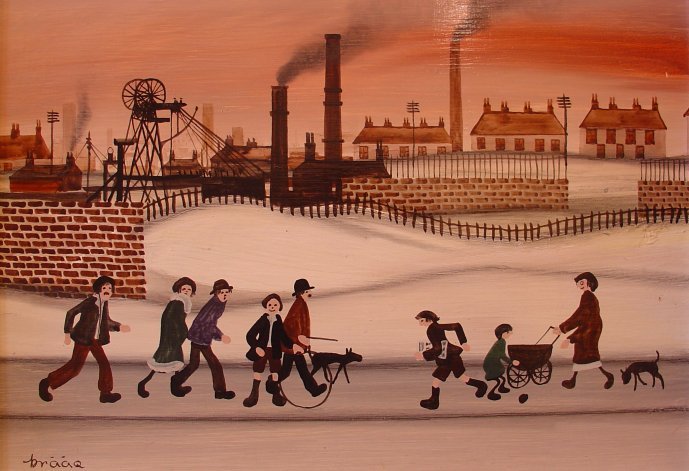 No, He's not coming out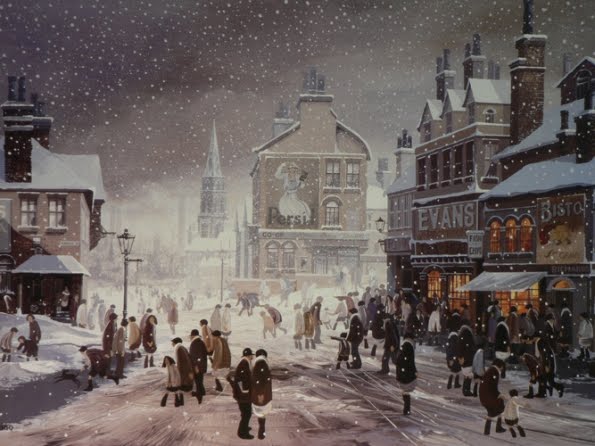 Only Ten Bob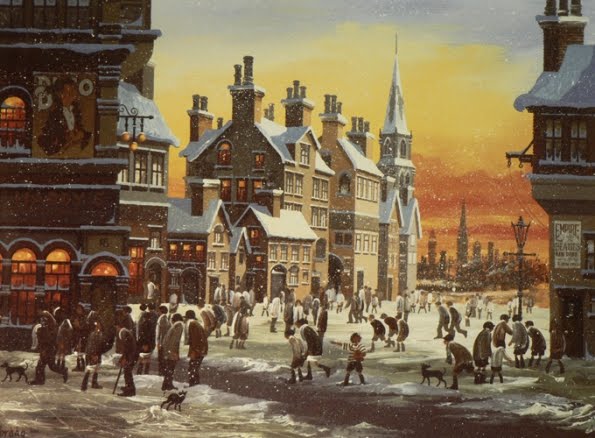 Out and About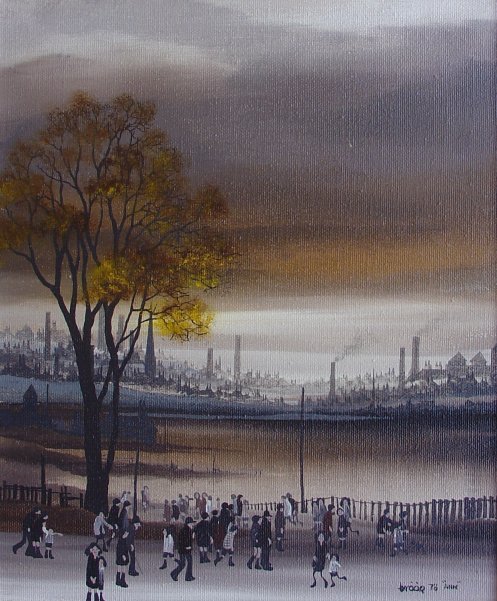 Pastel Street Scene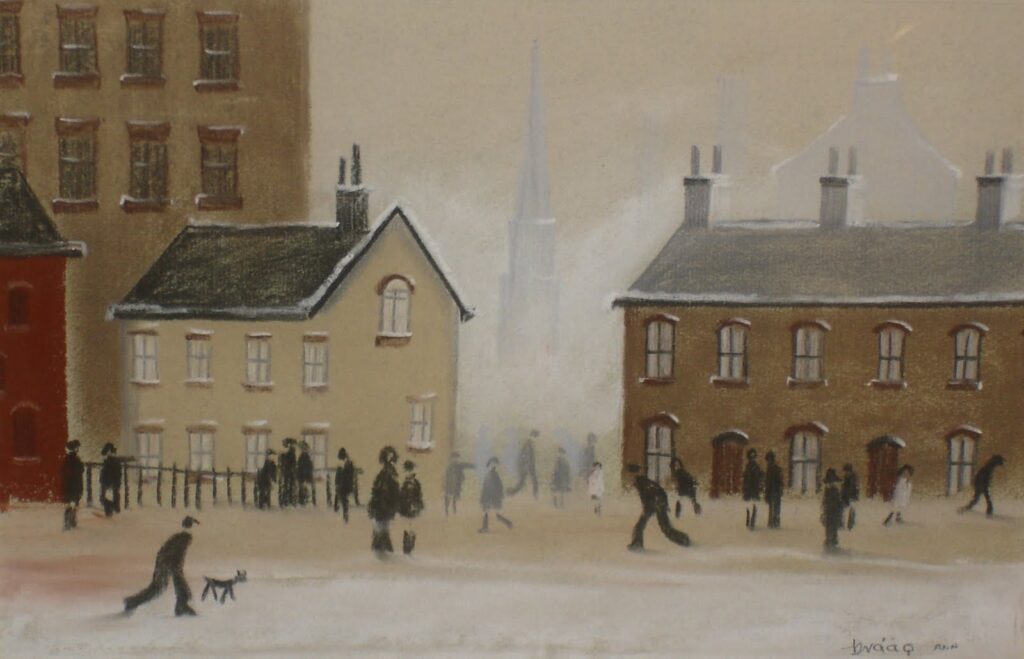 Spring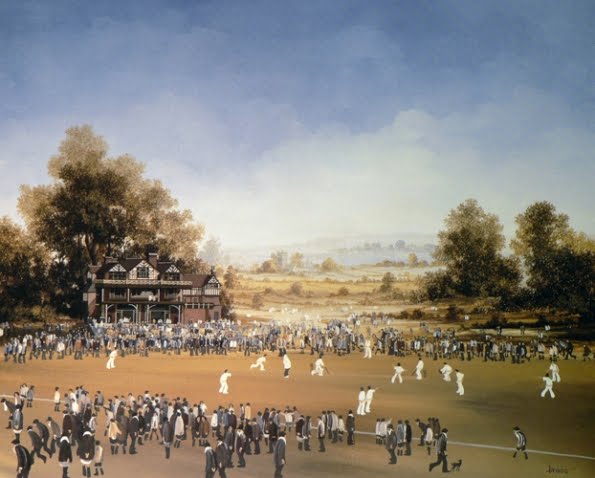 The Cricket Match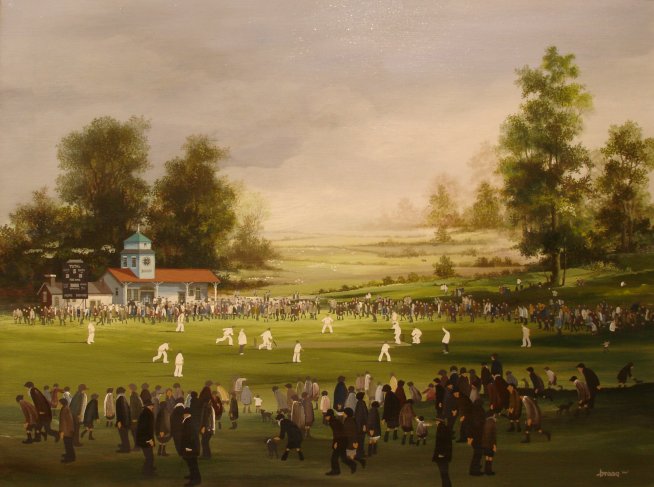 Unknown Title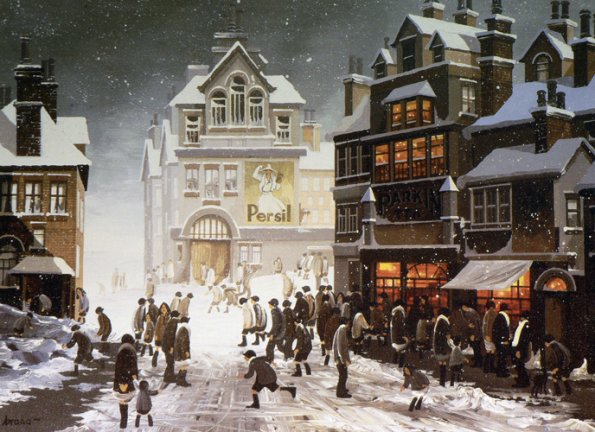 Winter Landscape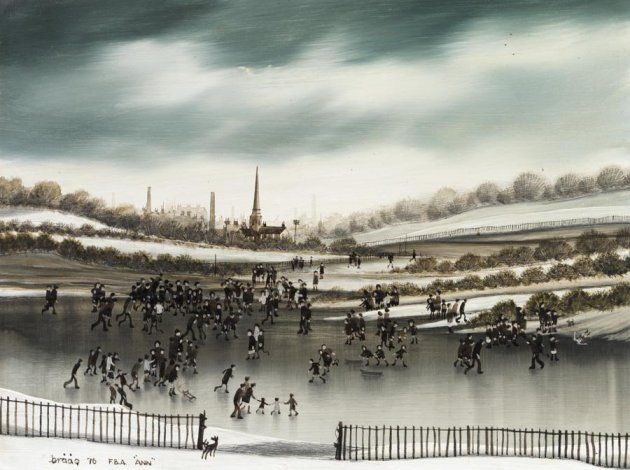 Winter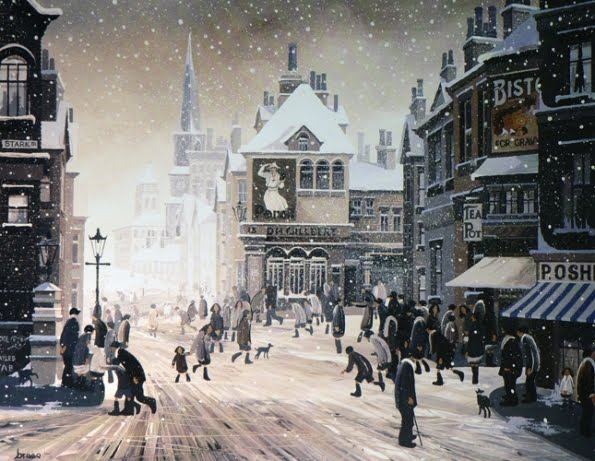 Wish These Two Were a Pair of Bulldogs