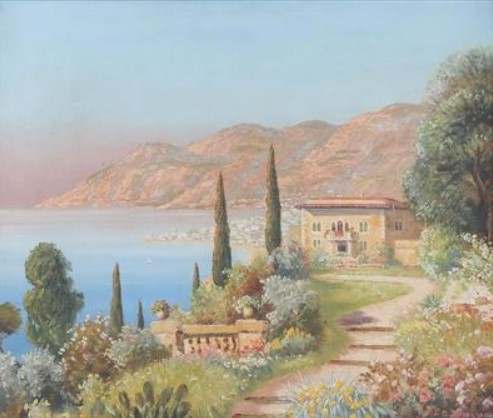 Alois Arnegger was an Austrian painter best known for his snow scene paintings, the coastal views of Naples, Capri, and Sorrento; as well as Italian landscapes. Arnegger's skills were developed at the Vienna Academy of Fine Arts under artists Robert Russ, who specialized in landscape; and August Eisenmenger, a historical artist. Born on the 9th of March, 1879, in Vienna, Arnegger traveled to Italy in 1920 and was enchanted with the coastal Mediterranean views. Alois later returned to Austria to paint captivating Alpine scenes. Arnegger died in Vienna on the 11th of August, 1963. His son, Gottfried Arnegger, was also a painter.
What Does Alois Arnegger Paint About?
Alois Arnegger painted rural landscapes of his homeland Vienna. Later on, he painted the Italian seashore and its arid coast. Most of his panoramic creations featured dramatic lighting. It was Arnegger's Alpine scenes that made a profound impression on avid collectors of his work.
Who Was 
Alois Arnegger

Influenced By?

Alois Arnegger was influenced by Pre-impressionists, a movement that helped launch the revolution of Impressionism. The pre-impressionists possessed an advanced technical skill that allowed them to complete a surface with no obvious evidence of brushstrokes. Such artwork were usually of idealized human figures who represented Gods.  Usually, paintings were large in size and possessed muted hues.
What Art Movement Is
Alois Arnegger
Associated With?
Alois Arnegger is associated with the Romanticism art movement wherein painters focus on nature or outdoor painting. A Romanticist artwork usually features a focused observation of the sky, landscape, and atmosphere. The pre-impressionist style which Arnegger is influenced by has its roots in Romanticism.
Alois Arnegger Artwork
Alois Arnegger's creations have been included in numerous exhibitions around the world and are present in both private and public collections in the United States and Europe. Below are a few of his artwork.
"Bei Neapel"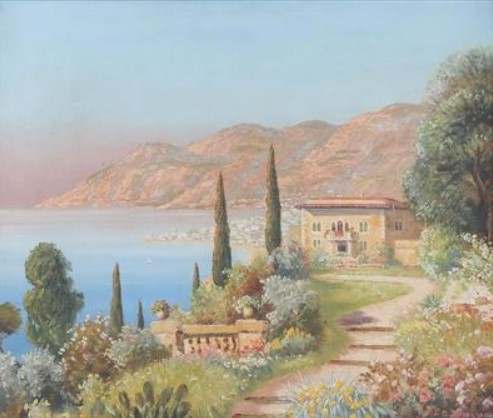 "Herbstliche Waldlichtung mit Bach"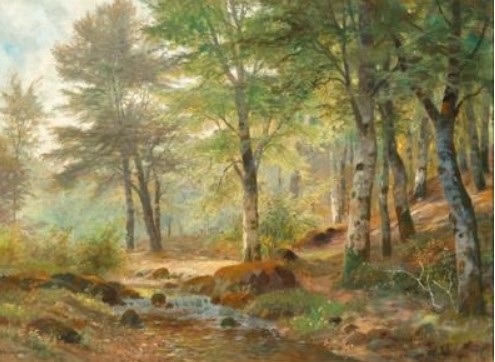 "Der Kalkkögel in Tirol"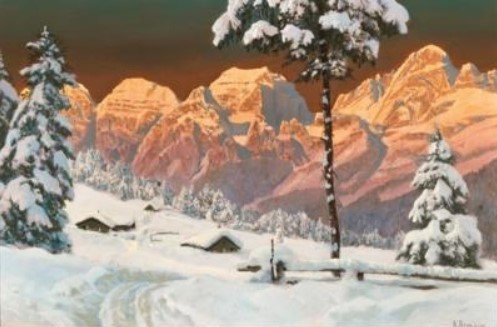 "Alpine Winter"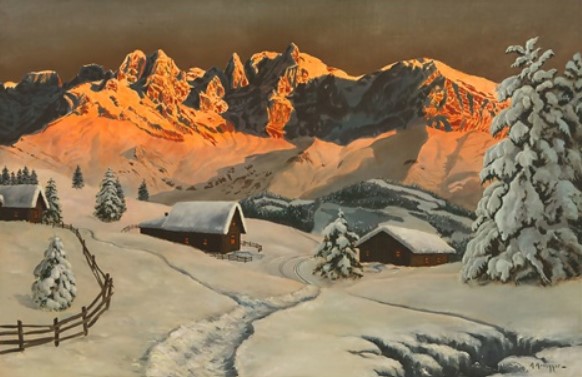 "Südliche Ansicht (Küste von Sorrent?)"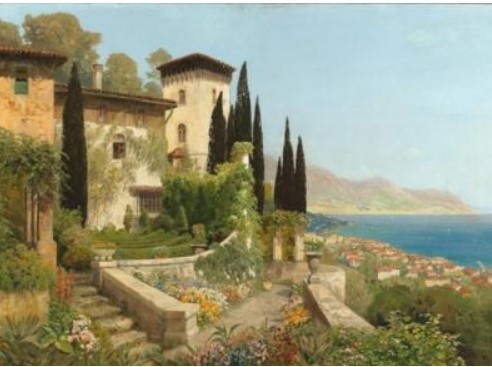 "Blühender Flieder im Hof mit Hühnern"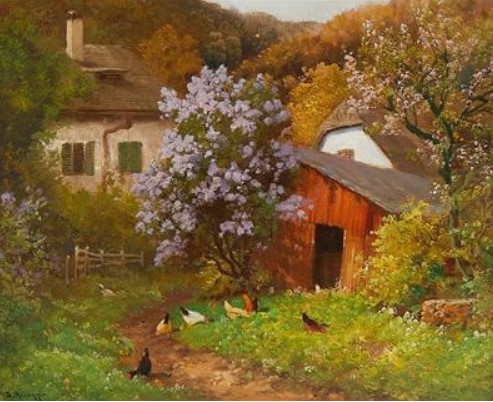 Wenn die Blätter fallen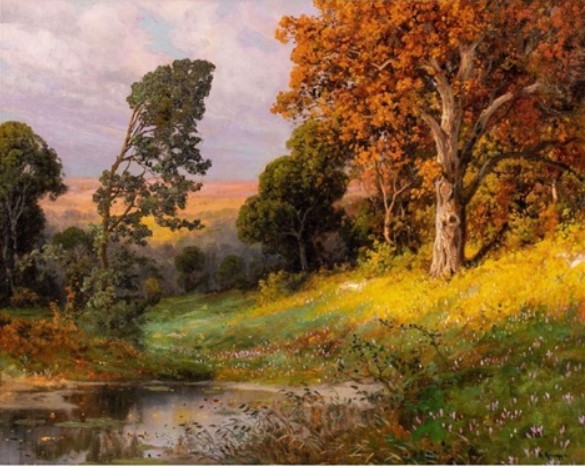 "Varenna am Comosee"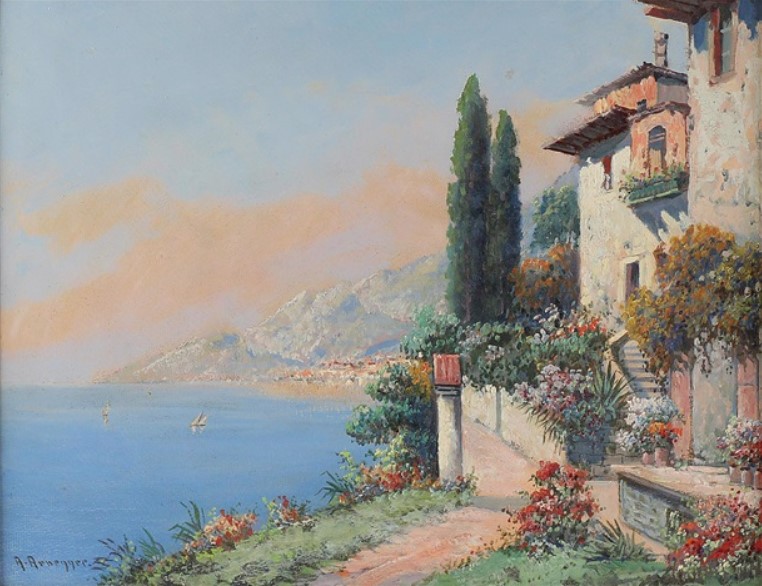 "Taormina"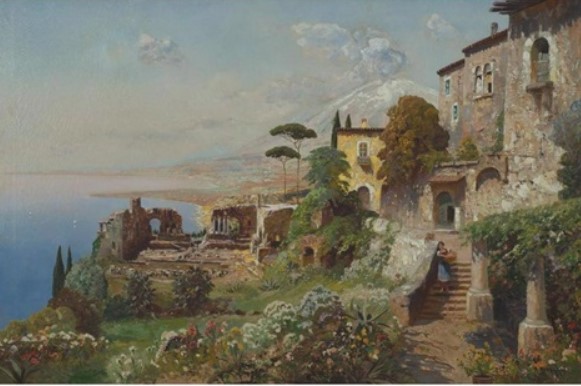 "Italienische Küstenlandschaft wohl Comersee"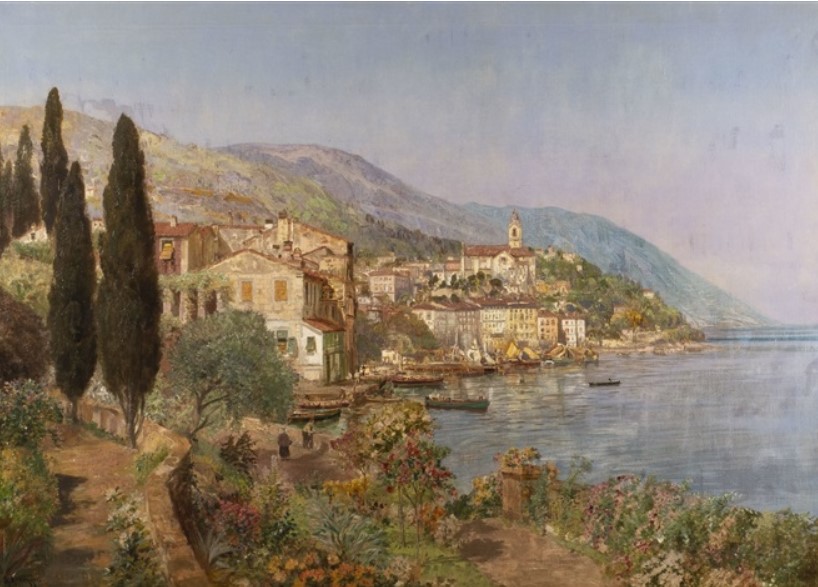 "Partie am Gardasee(?)"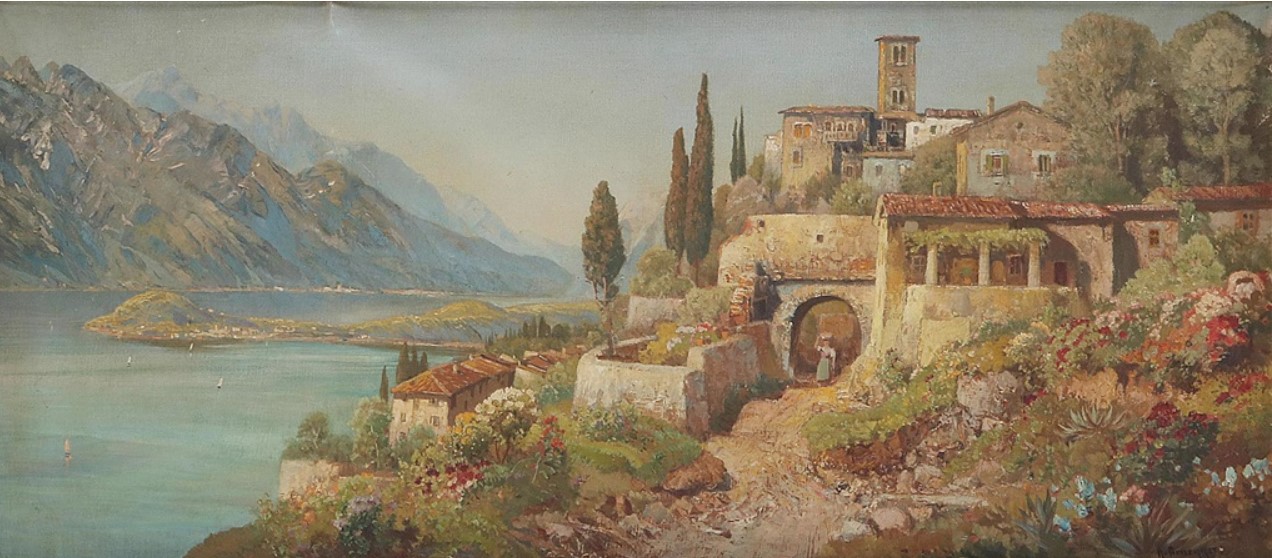 "A Springtime Landscape with Ducks at the Pond"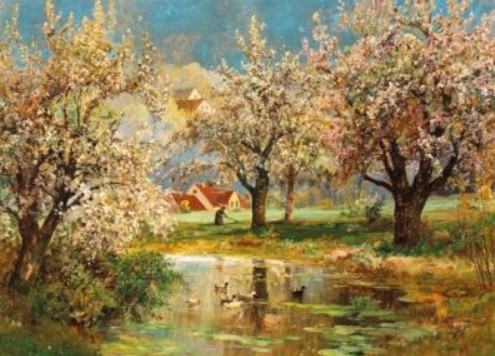 "Italian Villa, Lago di Como"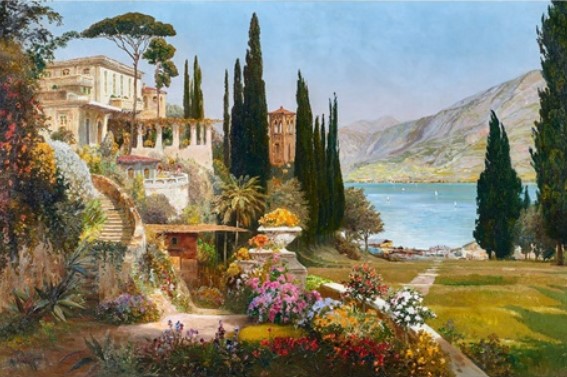 "A Springtime Landscape with Ducks and Blossoming Trees"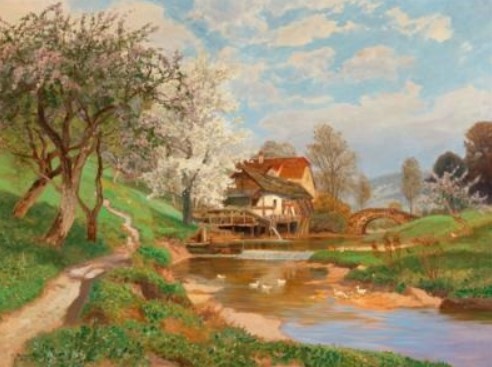 "An Autumnal Landscape with Wood Collectors"