Albert Anker was a Swiss painter born on 1 April 1831 in Ins, Switzerland. Anker decided to pursue an art career after he attended an exhibition in 1842. Anker's art education started at a school in Neuchatel, where he studied under Louis Wallinger from 1845 to 1848. His education continued at the Gymnasium Kirkchenfield from 1849 to 1851.
Albert's artistic journey was temporarily halted by 1852 when he lost his sister after losing his mother and another sibling earlier. While studying theology at the University of Halle in Germany, Anker rekindled his interest in art. In 1855, he moved to Paris and enrolled at the Ecole Nationale Superieure des Beaux-Arts under Charles Gleyre, graduating in 1860.
After his graduation, Anker traveled to Italy, where he studied the works of old Italian masters in developing his style. Subsequently, he grew a reputation as a master of portraiture and genre scenes. Anker was named Knight of the Legion d'Honneur in 1876, one of the several awards and honors he received in his time. On 16 July 1910, Anker died in Ins, Switzerland.
What was Albert Anker Known For?
Albert Anker was known for painting portraits, biblical and historical scenes, and genre scenes of Swiss villages. Anker depicted rural life in Switzerland, showing men and women from different social and economic classes. Still-lifes and portraits were also themes of Albert's portfolio of artworks.
Who was Albert Anker Influenced By?
Albert Anker was influenced by Renaissance painters Antonio da Corregio and Tiziano Vecelli. In 1861, Anker traveled to Northern Italy to study the works of old Italian masters of the Renaissance era, especially Corregio and Titian. Anker created several works using these artists' techniques.
What Art Movement was Albert Anker Associated With?
Albert Anker was associated with the Realism art movement.
Albert Anker Artwork
Below are some of the works of Albert Anker
Children's Breakfast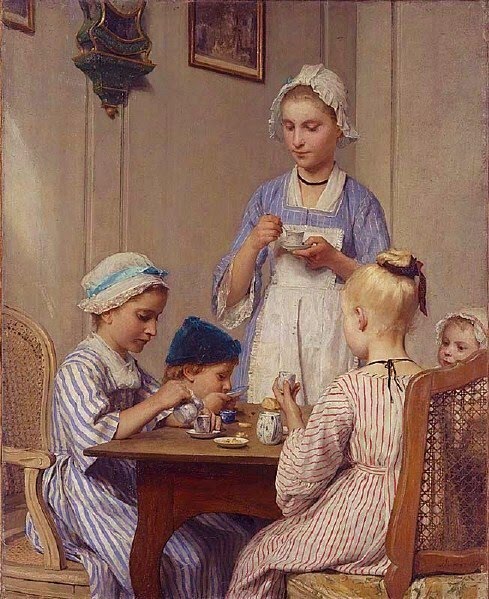 Sunday School Walk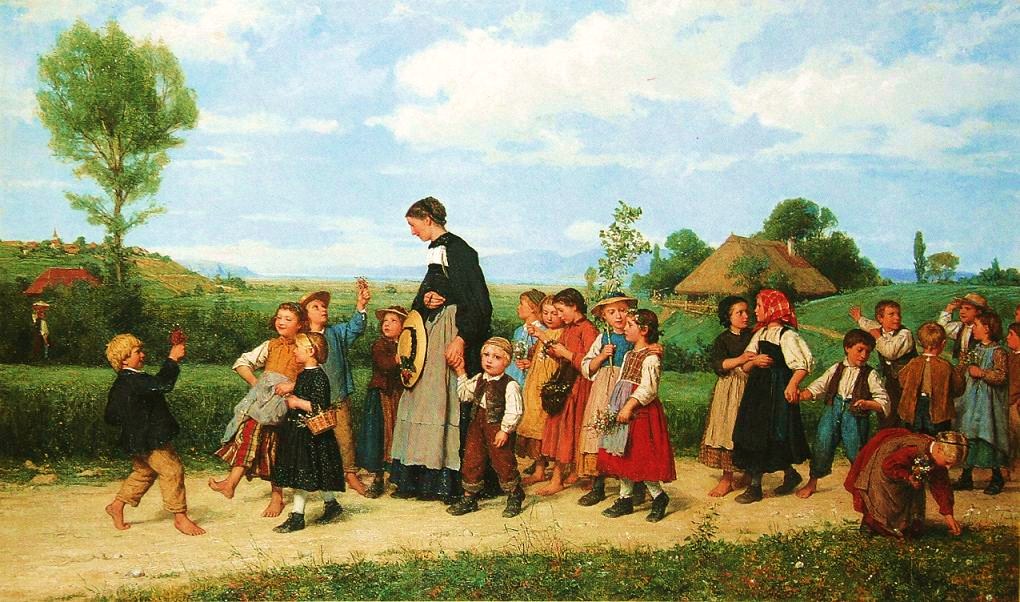 Three girls winding wreaths
The drinker
Bertha Gugger with daughter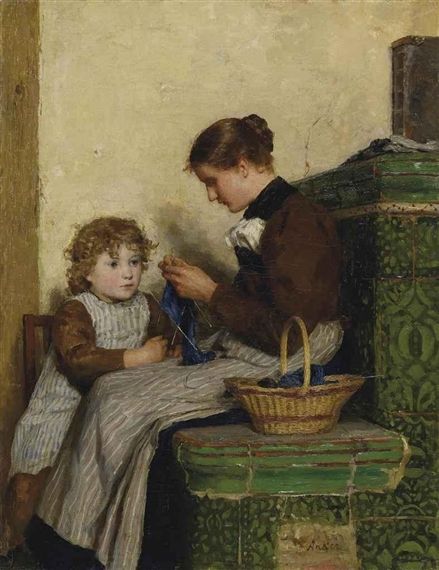 Girl and a doll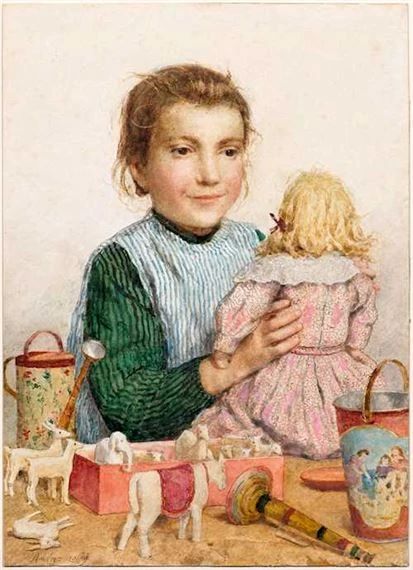 Old Feissili with child by the stove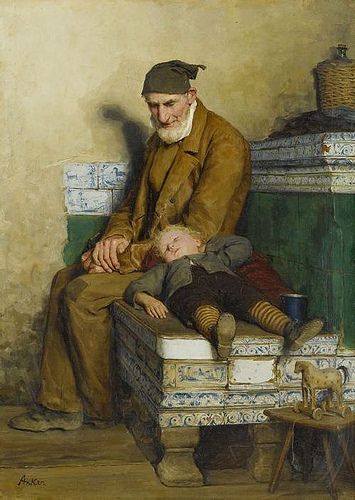 Knitting girl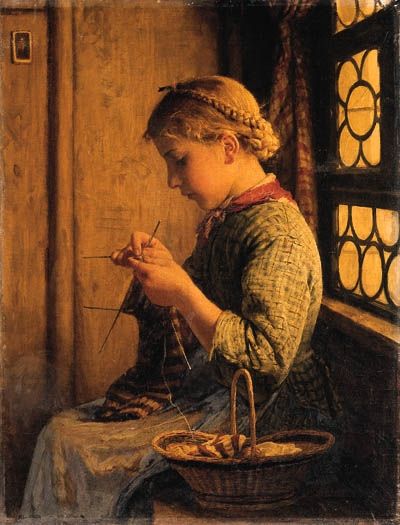 Study of the seated farmer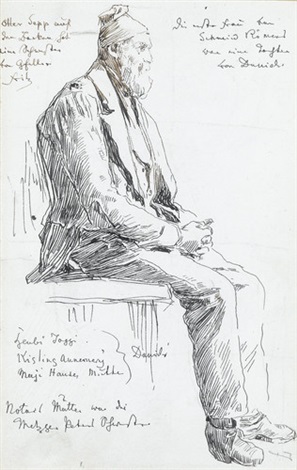 The sons of Chretiene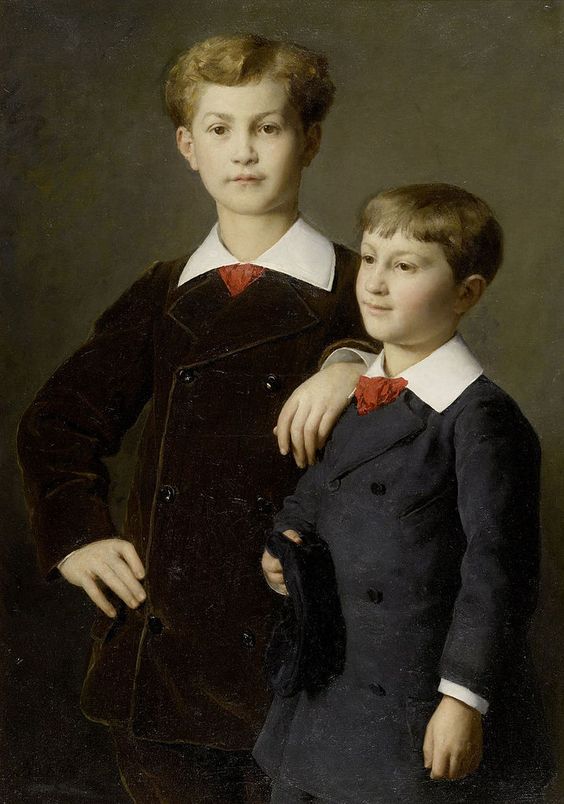 Old age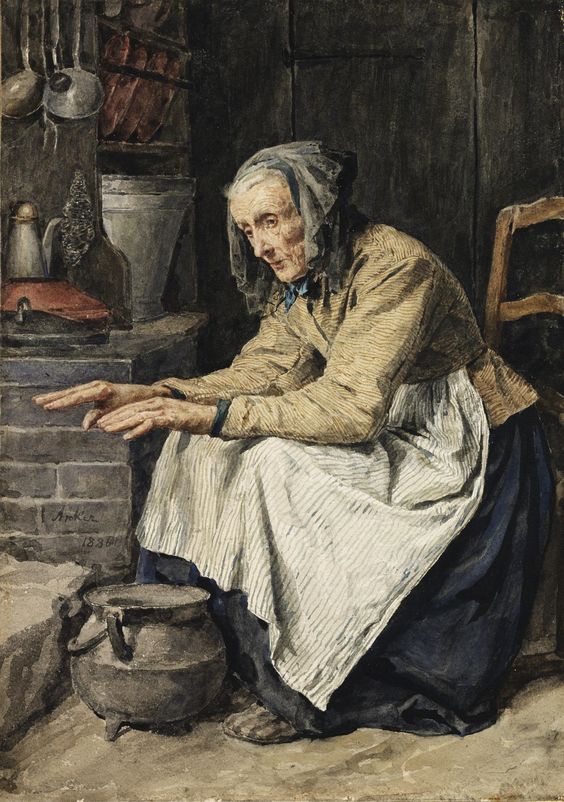 \\
The village tailor
Sitting girl with cat
The absinthe drinker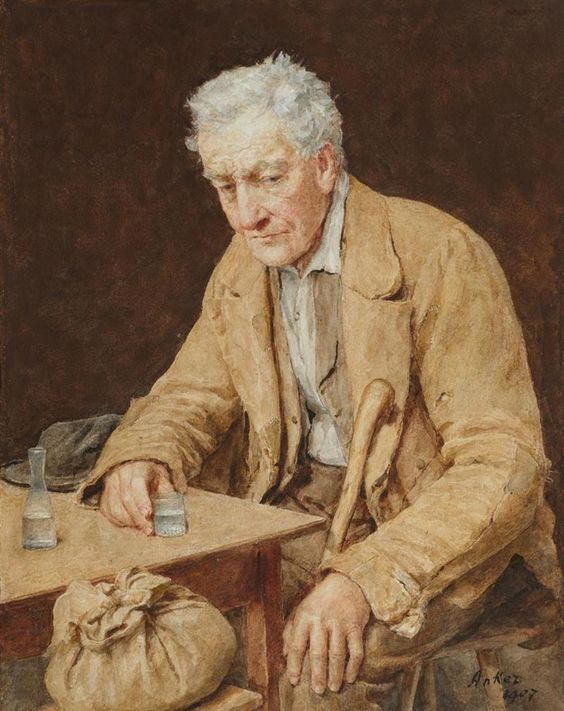 Unknown title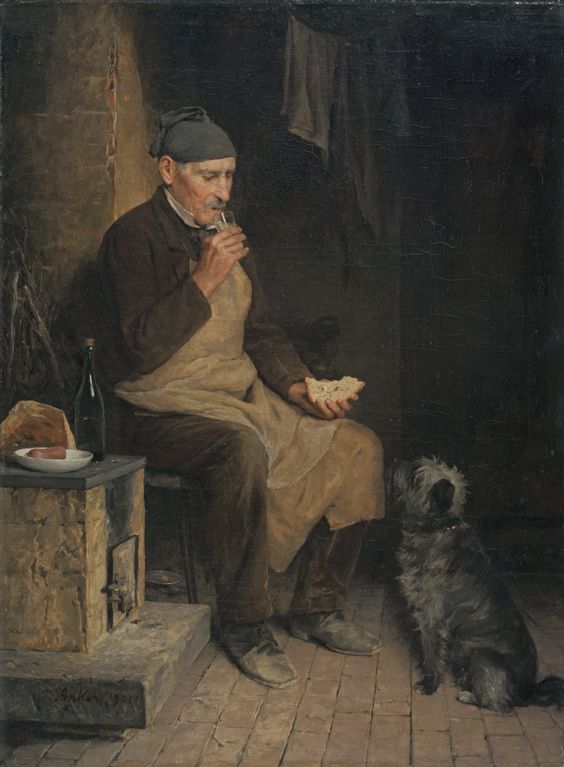 Grandmother at the Spinning Wheel