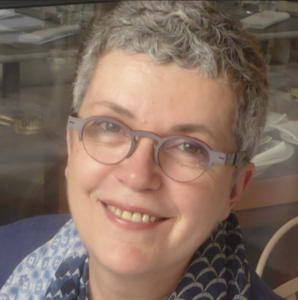 Anne Bachelier is best known for her dreamlike paintings featuring fantastical creatures and magical realms. She was born in 1949 in Louvigne du Desert, France, and studied at the Ecole des Beaux Arts in La Seyne-Sur-Mer from 1966 to 1970. Bachelier gained her knowledge as an artist by exploring techniques such as working on silk and interior decoration for Dassault, before focusing on oil painting in 1989. She became a full-time artist after deciding to pursue a career in the arts and quickly gained international recognition. Anne Bachelier is currently working and living in Grenoble, France.
What Does Anne Bachelier Paint About?
Anne Bachelier paints metaphysical, dream-like fantasies that evoke powerful, peaceful and protective feelings in viewers. Bachelier challenges the viewer to become a part of the story of each painting. The themes of metamorphosis, transition, and evolution are consistent throughout Bachelier's art, which serves as a conduit to a spiritual realm beyond the boundaries of the earthly plane. Her paintings feature symbolic gestures and enigmatic chimerical creatures that suggest otherworldly emissaries. Bachelier's work is instantly recognizable, and her distinctive style captivates and transports viewers to a place of transformation and regeneration.
Who Was
Anne Bachelier

Influenced By?

Anne Bachelier was influenced by female surrealists of the 20th century, such as Leonor Fini, Remedios Varo, and Leonora Carrington. These artists paved the way for the Surrealist movement and challenged the traditional notions of gender and sexuality. Like their work, Bachelier creates a dream-like world inhabited by fantastical creatures and metaphysical landscapes that transcend the physical realm.
What Art Movement Is
Anne Bachelier
Associated With?
Anne Bachelier is associated with the Surrealist art movement, which emphasizes the exploration of the unconscious mind, dreams, and the fantastical. Her highly imaginative and dream-like paintings feature elements of magic, metamorphosis, and chimeras, often depicted in scenes inspired by the medieval world. Bachelier's art also reflects a modern synthesis of the Rococo and the Surreal, blending classical techniques with her own unique and inventive style. Her paintings suggest emissaries from some spiritual realm beyond the scope and grasp of this earthly plane, making her a prominent figure in the contemporary Surrealist movement.
Anne Bachelier

Artwork

Anne Bachelier's artwork has been displayed in esteemed galleries and well-known group exhibitions globally, including private and collective exhibitions in cities such as Lyon, Brussels, and Paris. Below are a few of her creations:
"Ell Les Cache Dans Ses Ailes"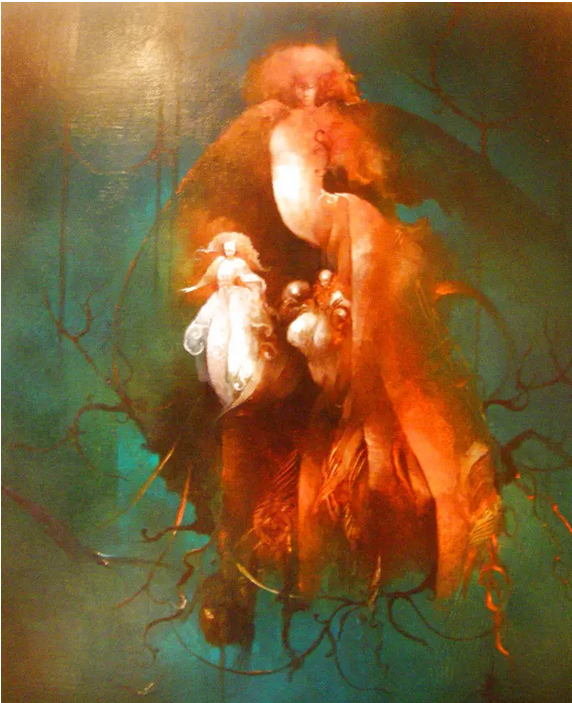 "Judith"
"Le Masque De La Mort Rouge"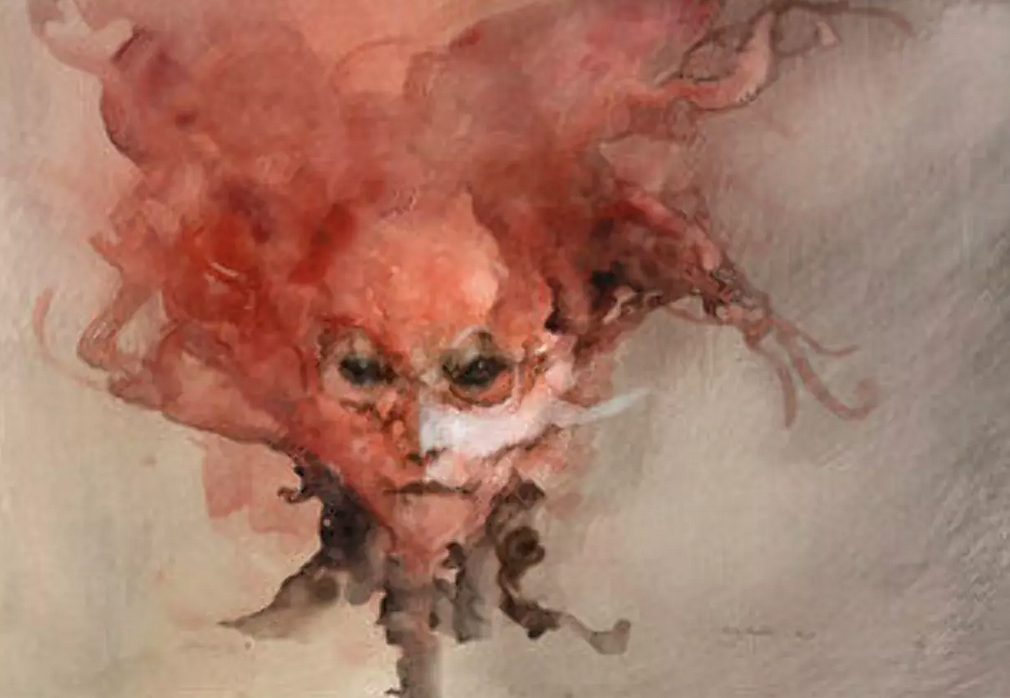 "Promenade Sur Un Fil D'or"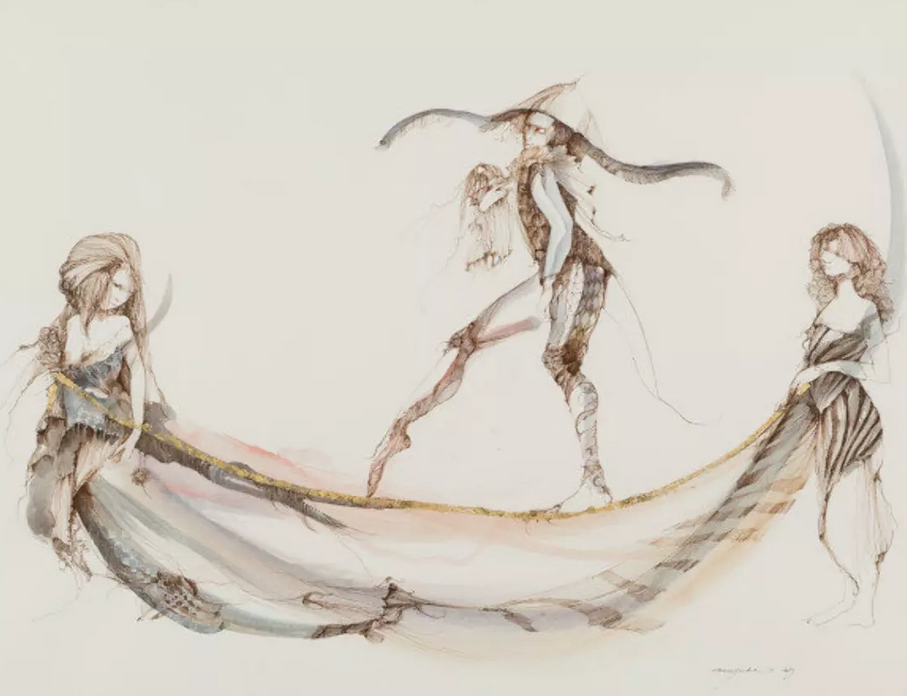 "Alice with Cards"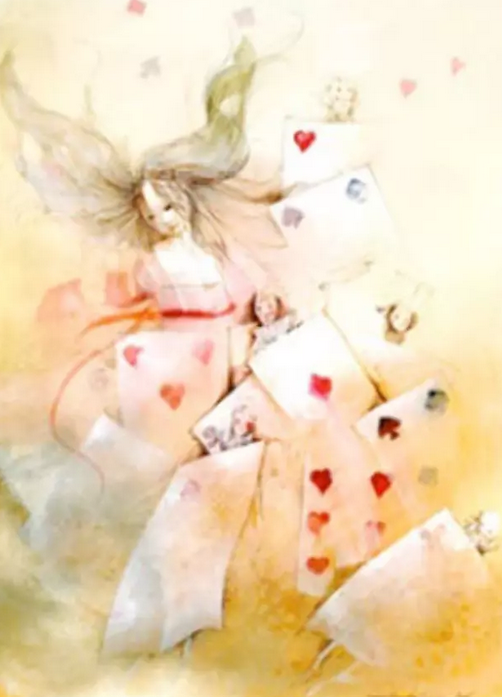 "Le Temps S'arrete"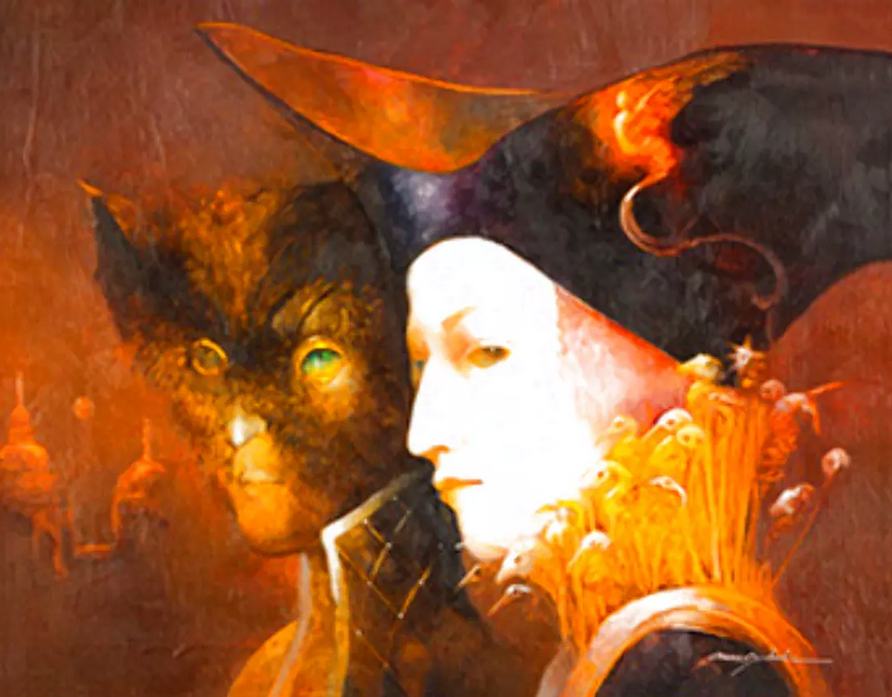 "Sous le masque"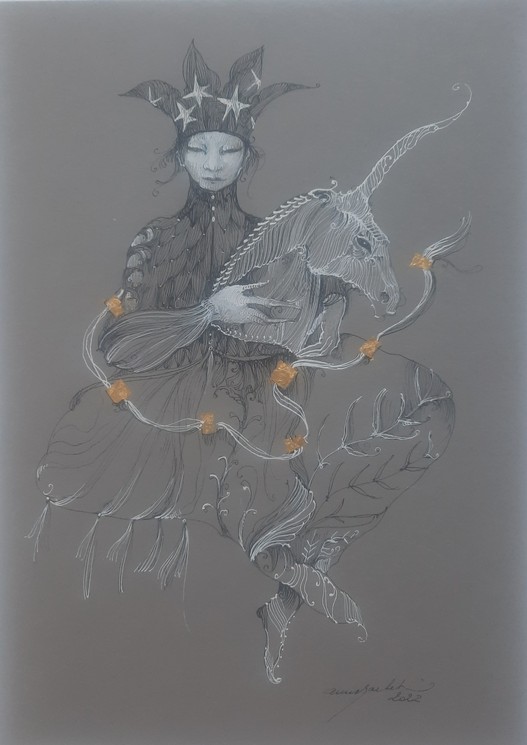 "Les Créatures Ensorcelées"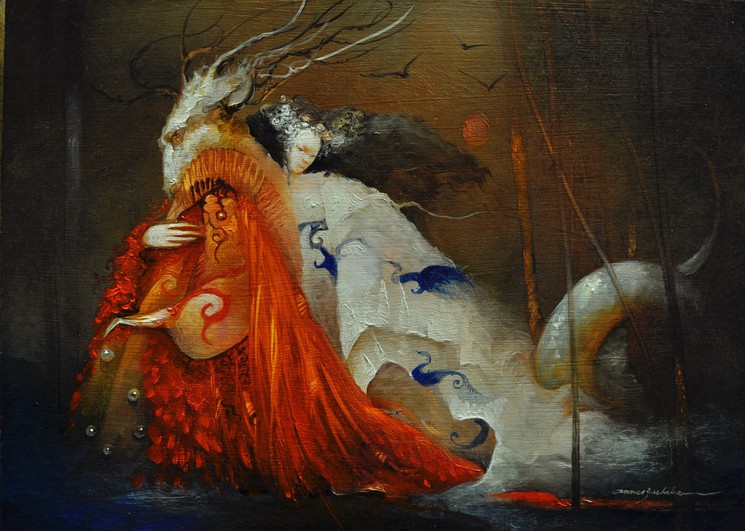 "Dans le cercle magique"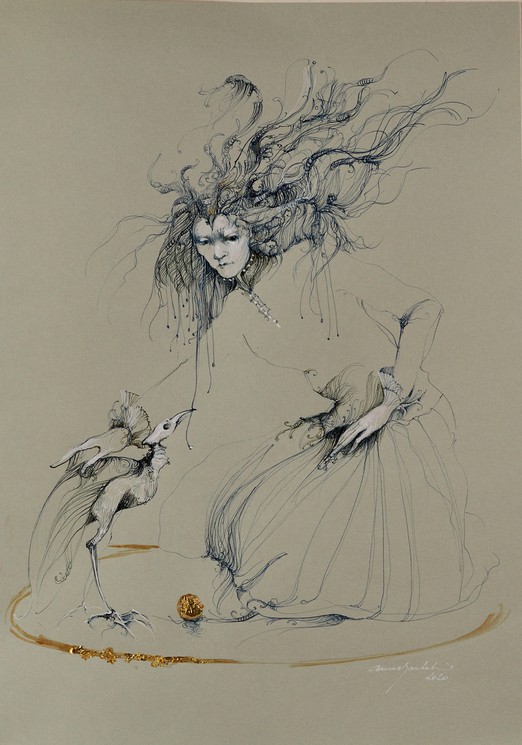 "Untitled Painting (Refusee For Bachelier)"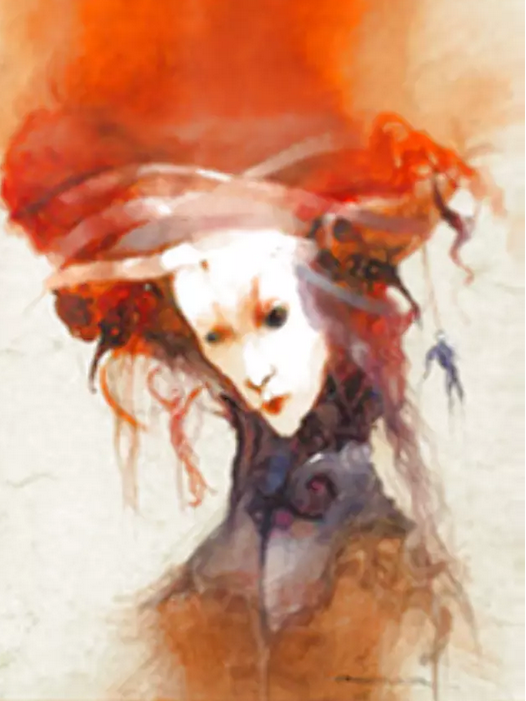 "Untitled Watercolor"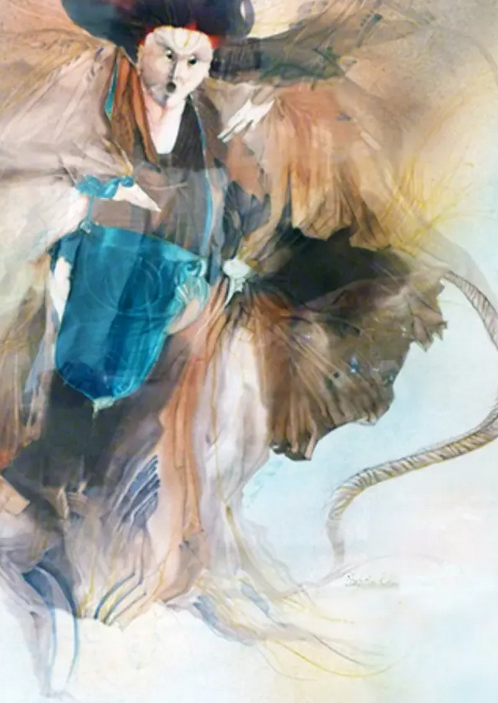 "Quand Il Faudra Partir"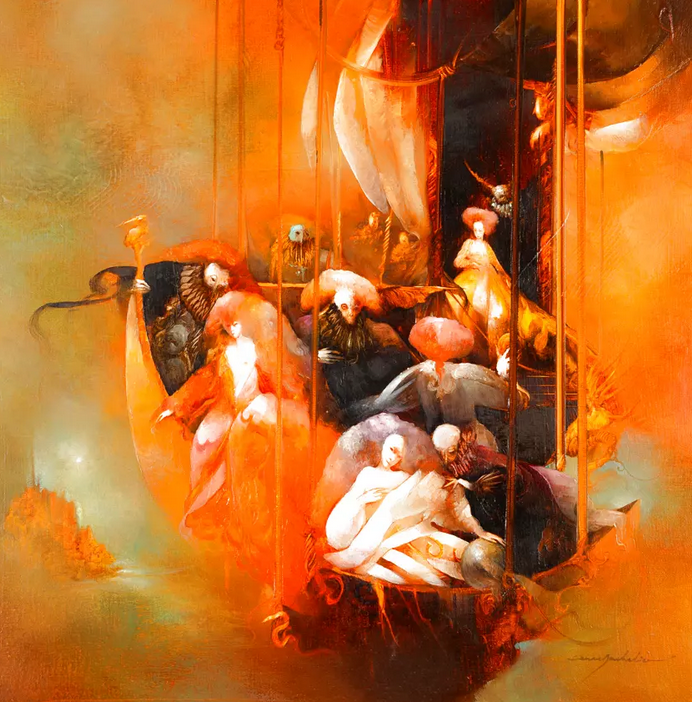 "La duègne"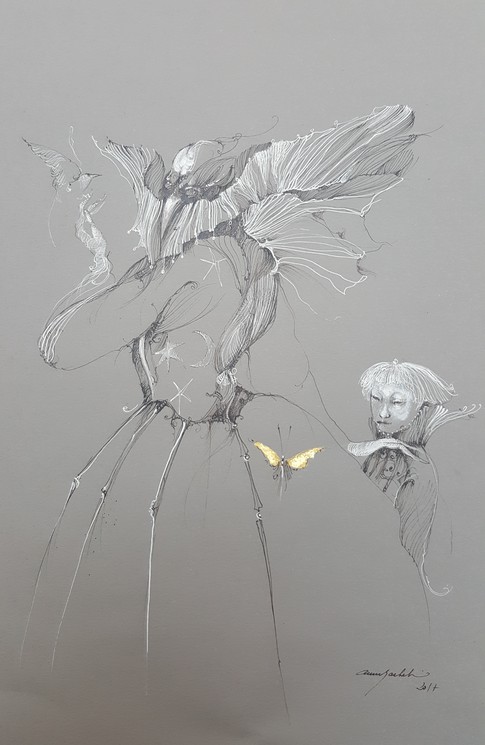 "Il serait une île"

"Leda"