Alex Gross is a Los Angeles-based visual artist known for his oil paintings on canvas that explore themes of globalization, commerce, beauty, dark mayhem, and the passage of time. He earned his degree in 1990 from the Art Center College of Design in Pasadena, California. Since then, Gross has become a prominent figure in the Pop Surrealism movement. In 2000, he was awarded a fellowship from the Japan Foundation, which allowed him to travel to Japan for research. A few of his collection was published by Taschen in 2004 under the title "Japanese Beauties." Gross is currently working in Los Angeles, California.
What Does Alex Gross Paint About?
Alex Gross paints about pop culture into his work, but only in areas that he enjoys, such as comic book characters, science fiction, and fantasy. However, in a conversation with Beautiful Bizarre, Gross revealed that he also focuses on real human portraits as a core of his artistic voice. He has made changes to his style and imagery to explore other themes outside of his comic book realm.
Who Was
Alex Gross

Influenced By?

Alex Gross has been influenced by a variety of sources, including Japanese advertising, Flemish Gothic painting, Victoriana, George Orwell, and Radiohead. He enjoys the challenge of combining disparate images and themes in his work, and this is evident in his paintings that often incorporate a mix of pop culture and historical references. Gross has also mentioned that he is inspired by the writings of Haruki Murakami, as well as the works of artists such as Salvador Dali and Edvard Munch. His artistic style has evolved over time, but his unique blend of influences remains a constant in his work.
What Art Movement Is
Alex Gross
Associated With?
Alex Gross is associated with the Pop Surrealism movement. This art movement, also known as Lowbrow art, emerged in the 1970s in California and was heavily influenced by underground comics, punk music, and street culture. Pop Surrealism blends elements of popular culture, fantasy, and surrealism with traditional artistic techniques, resulting in highly imaginative and often playful works of art.
Alex Gross Artwork
Alex Gross has had numerous solo exhibitions. His work has been featured in various publications. His first monograph, "The Art of Alex Gross," was published by Chronicle Books in 2006. Below are a few of his creations.
"Prison of the Mind"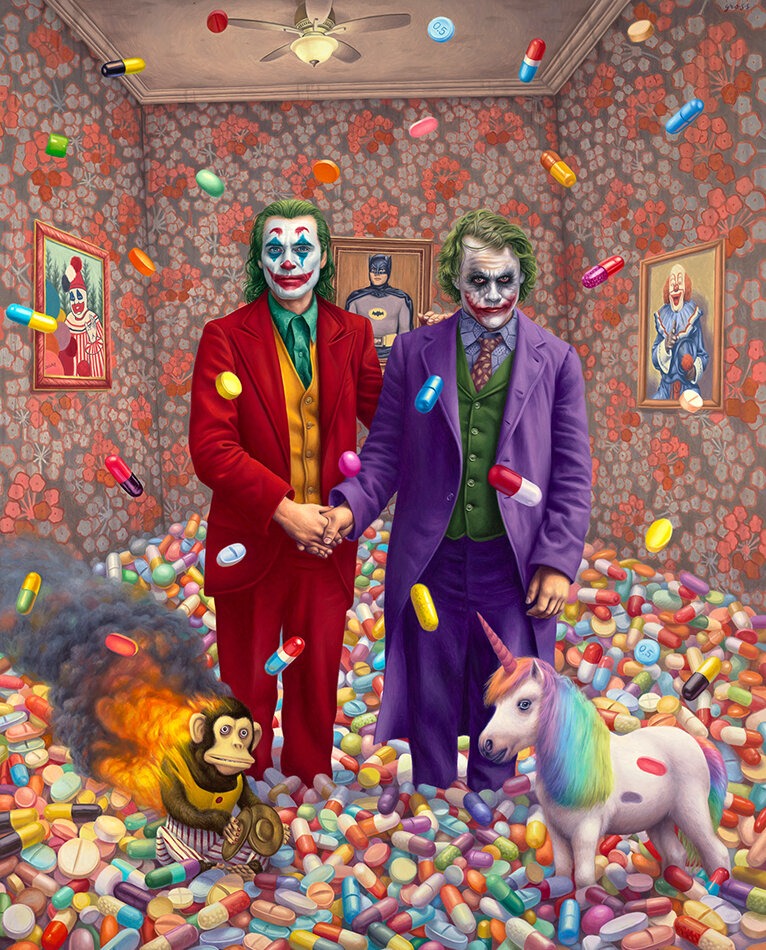 "Diversions"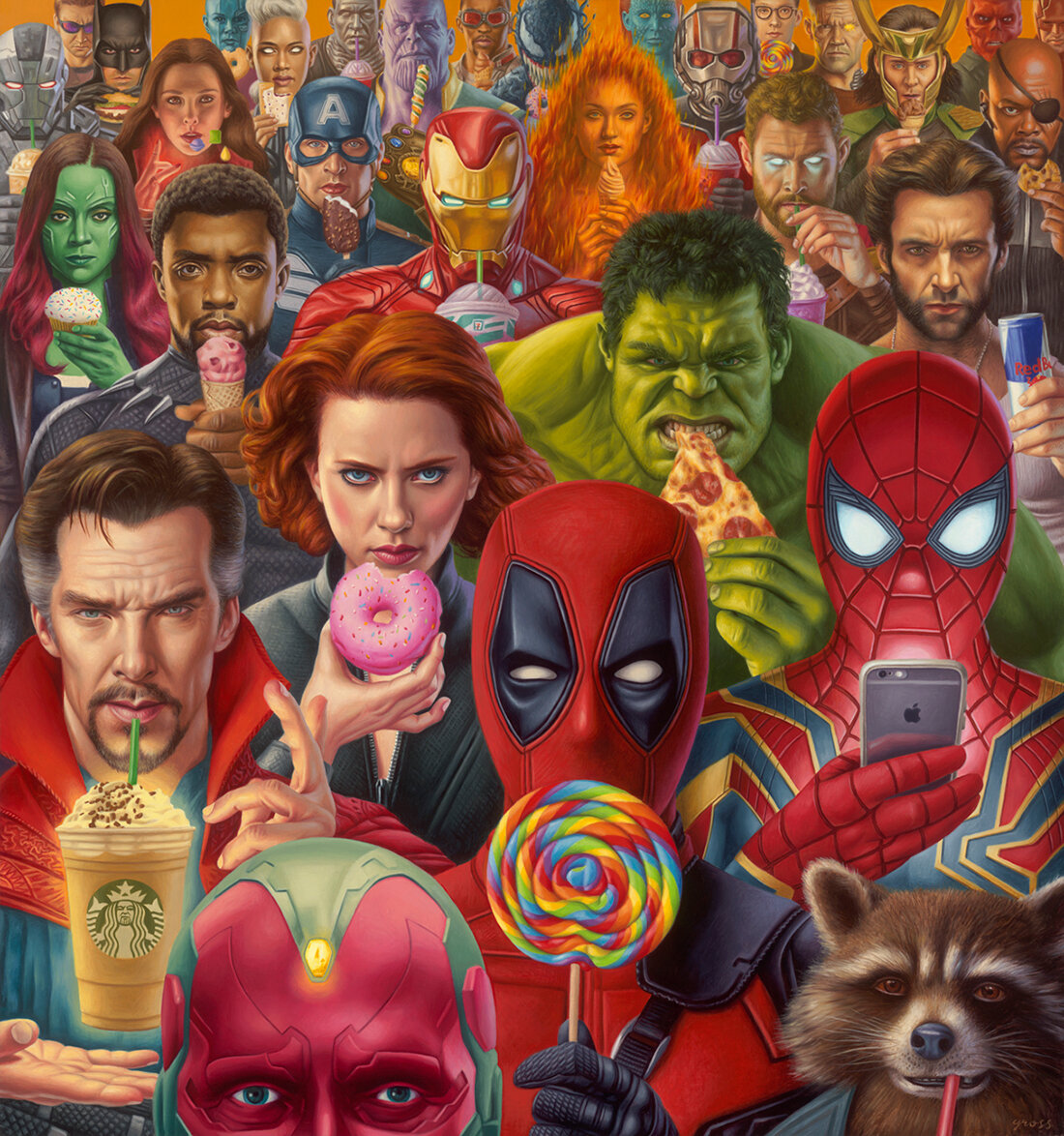 "Shopaholics III"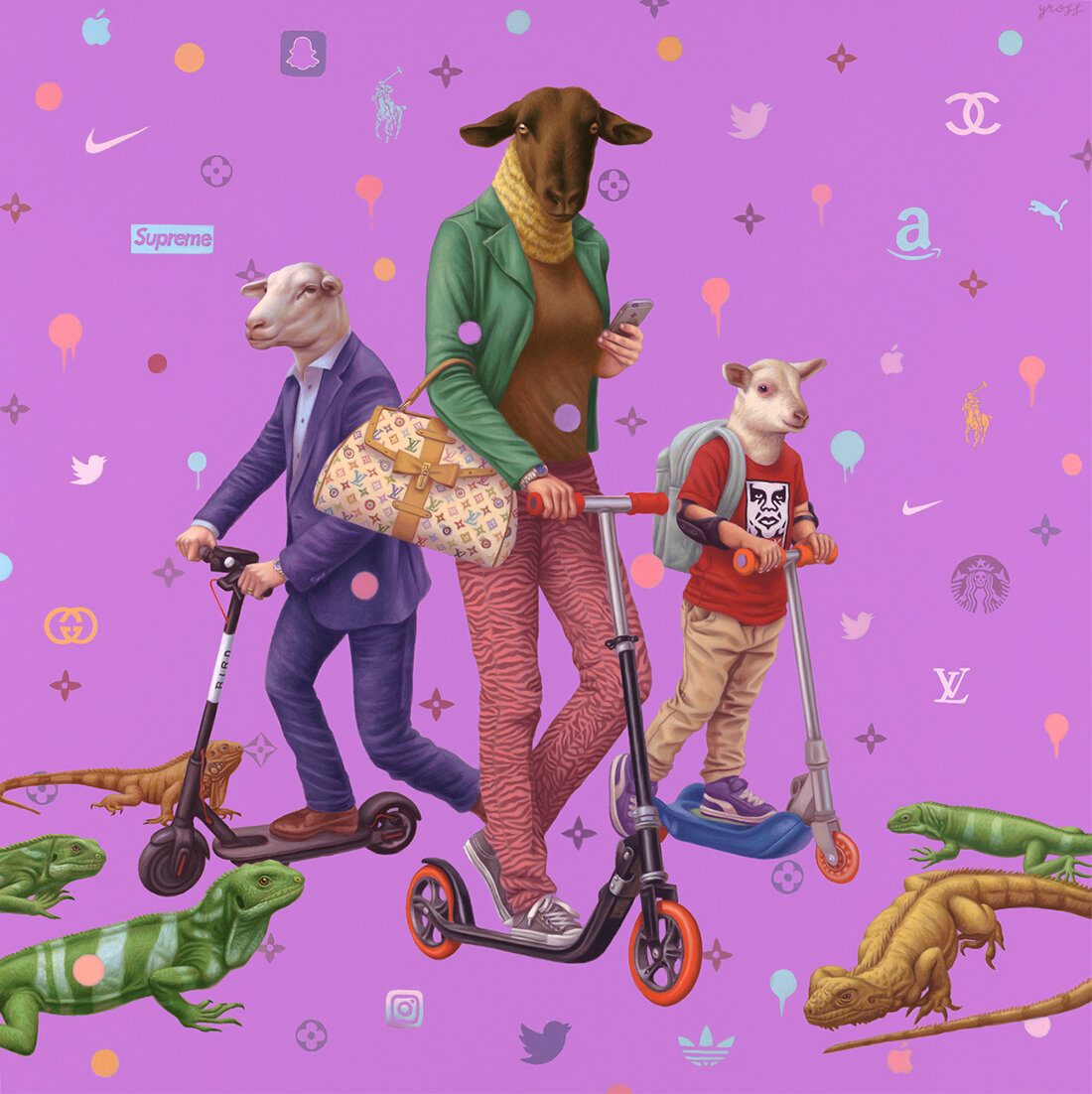 "The Bath II"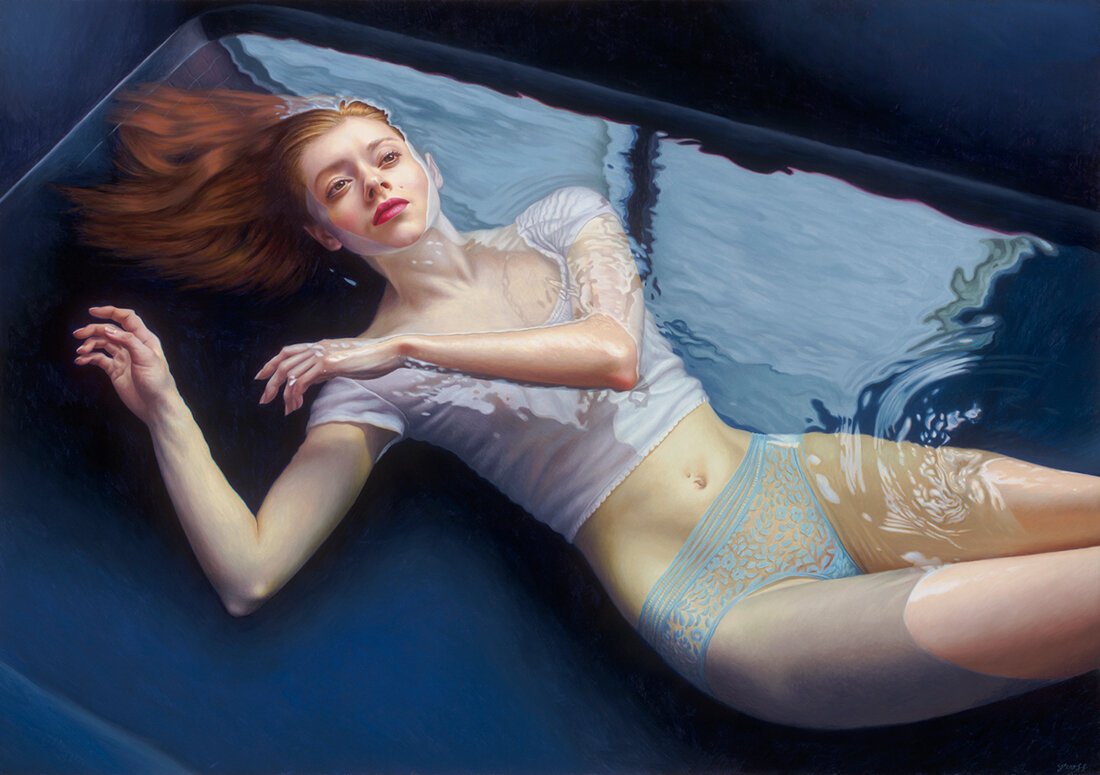 "Thunderhead"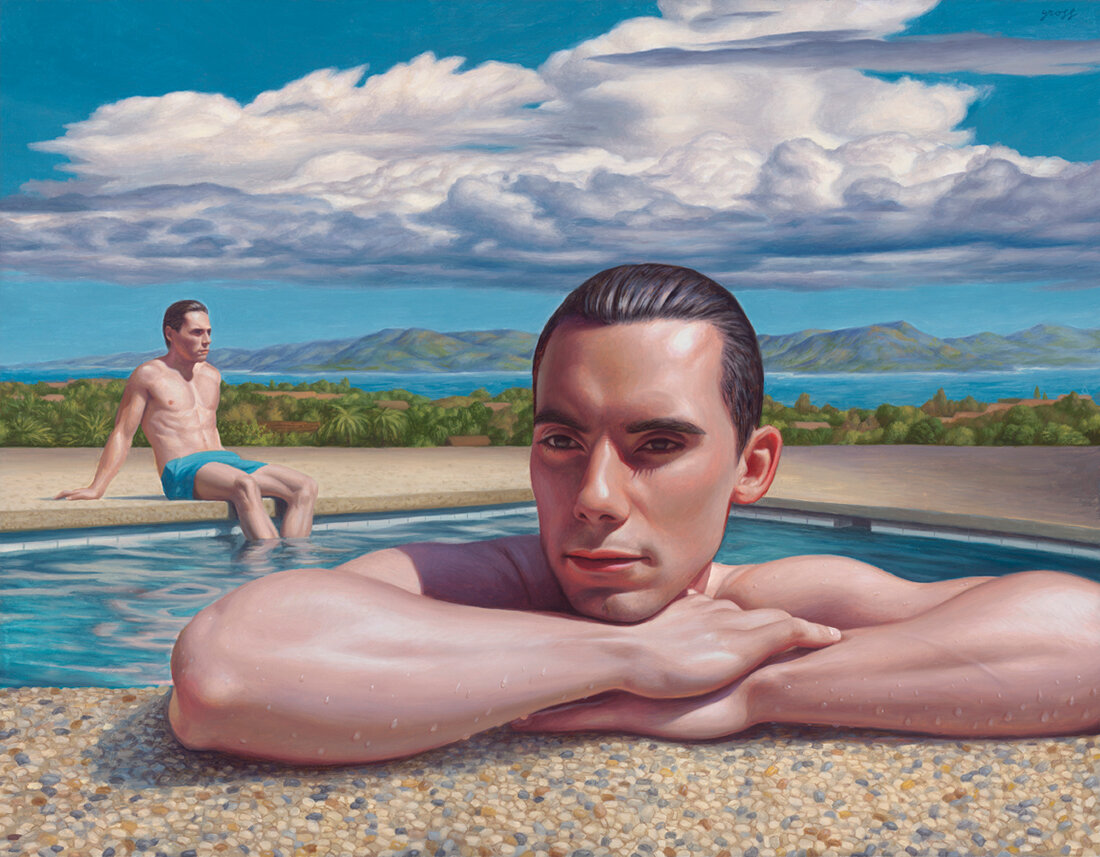 "Spores"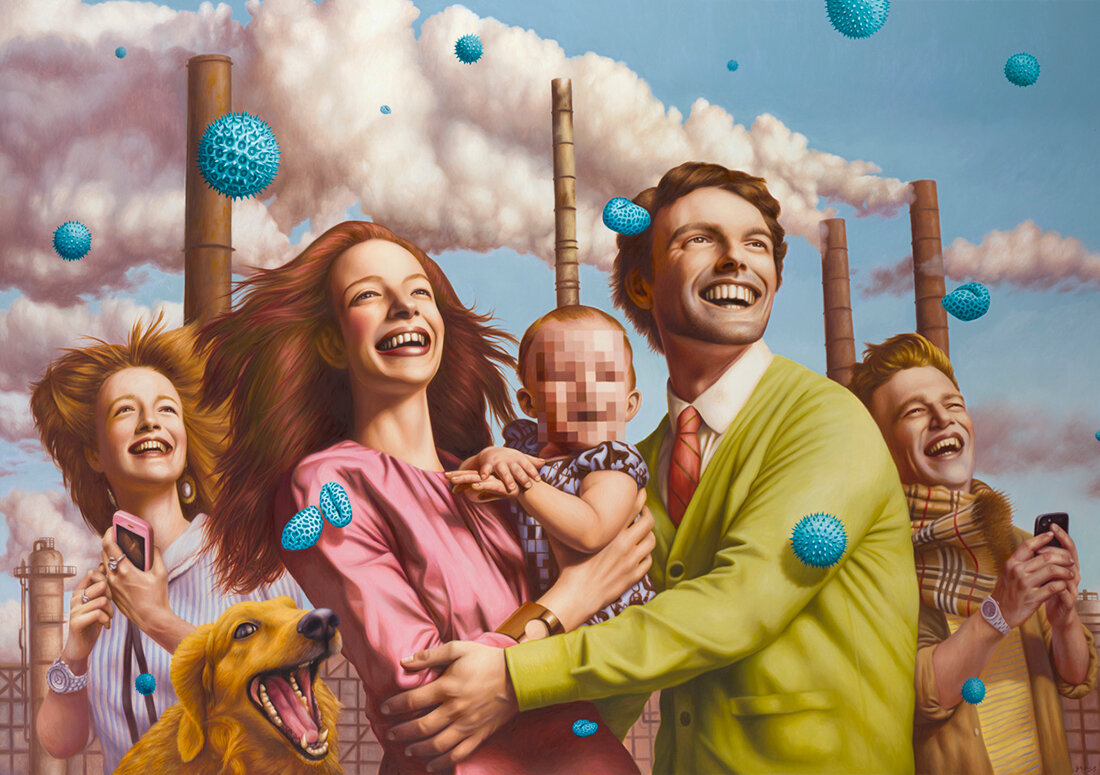 "Compulsion"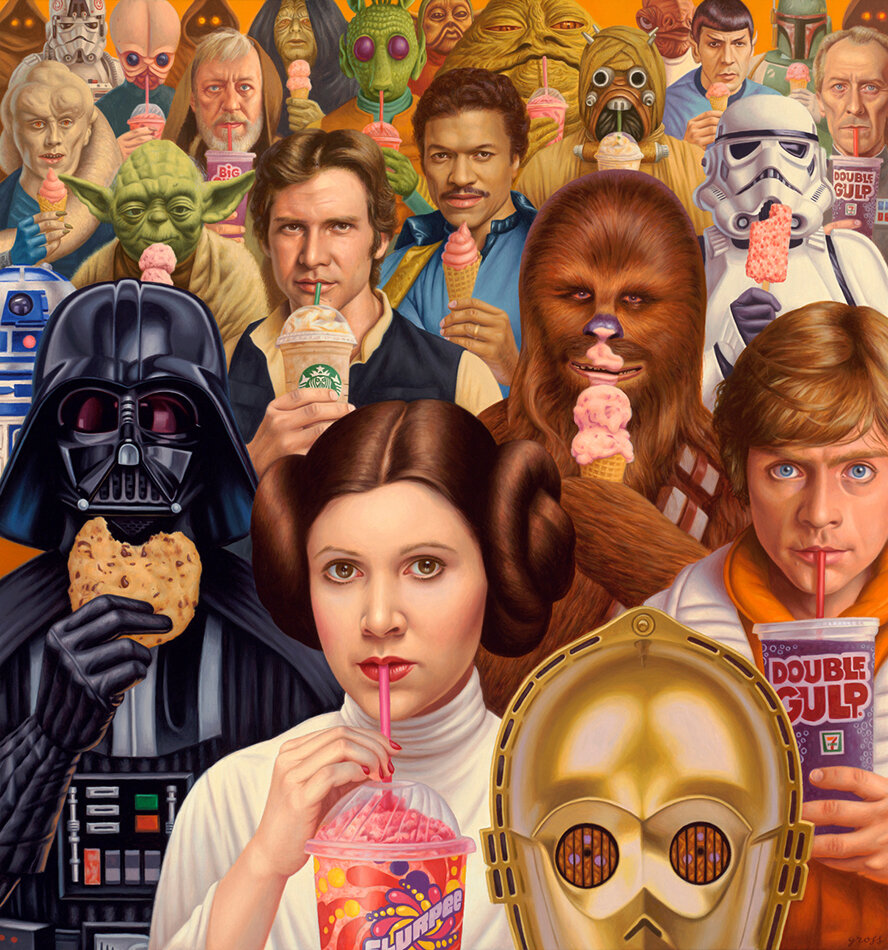 "Disrespect (World Leaders)"

"Service Industry"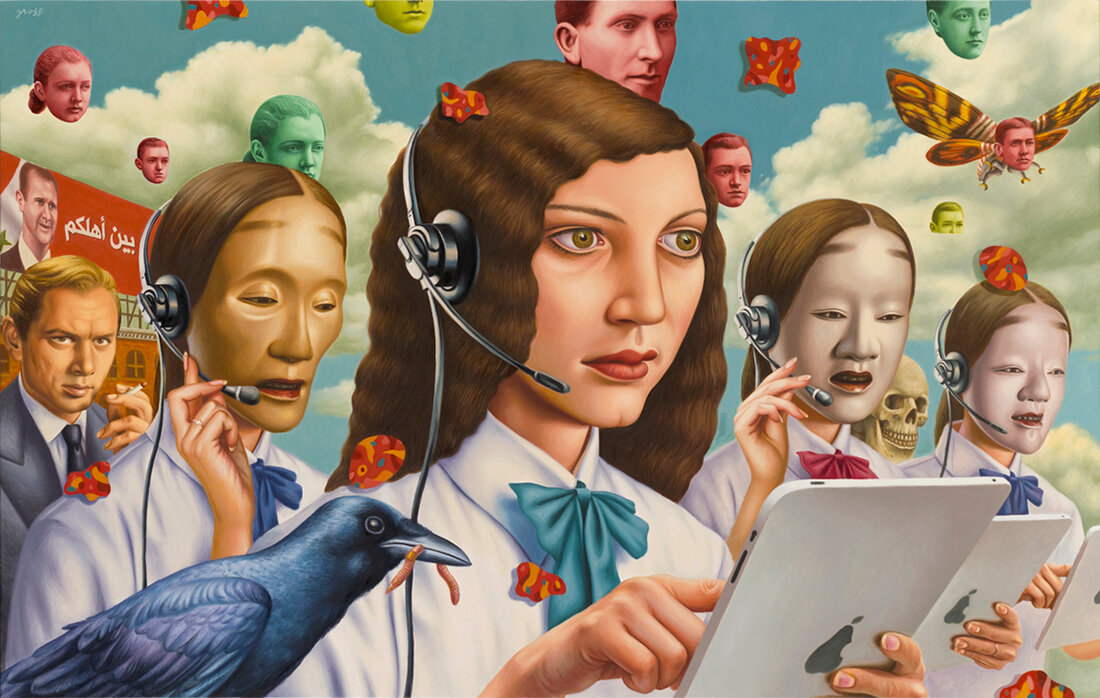 "The Devil's Rainbow"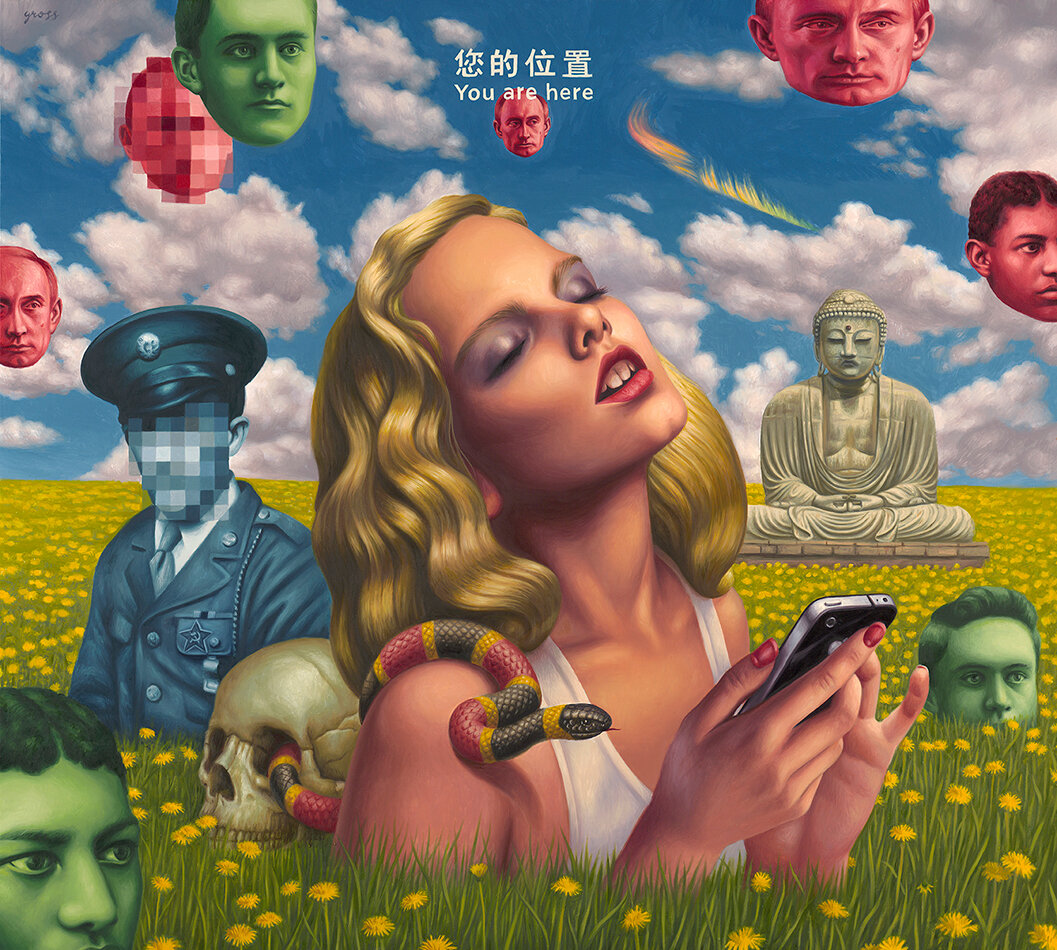 "Product Placement"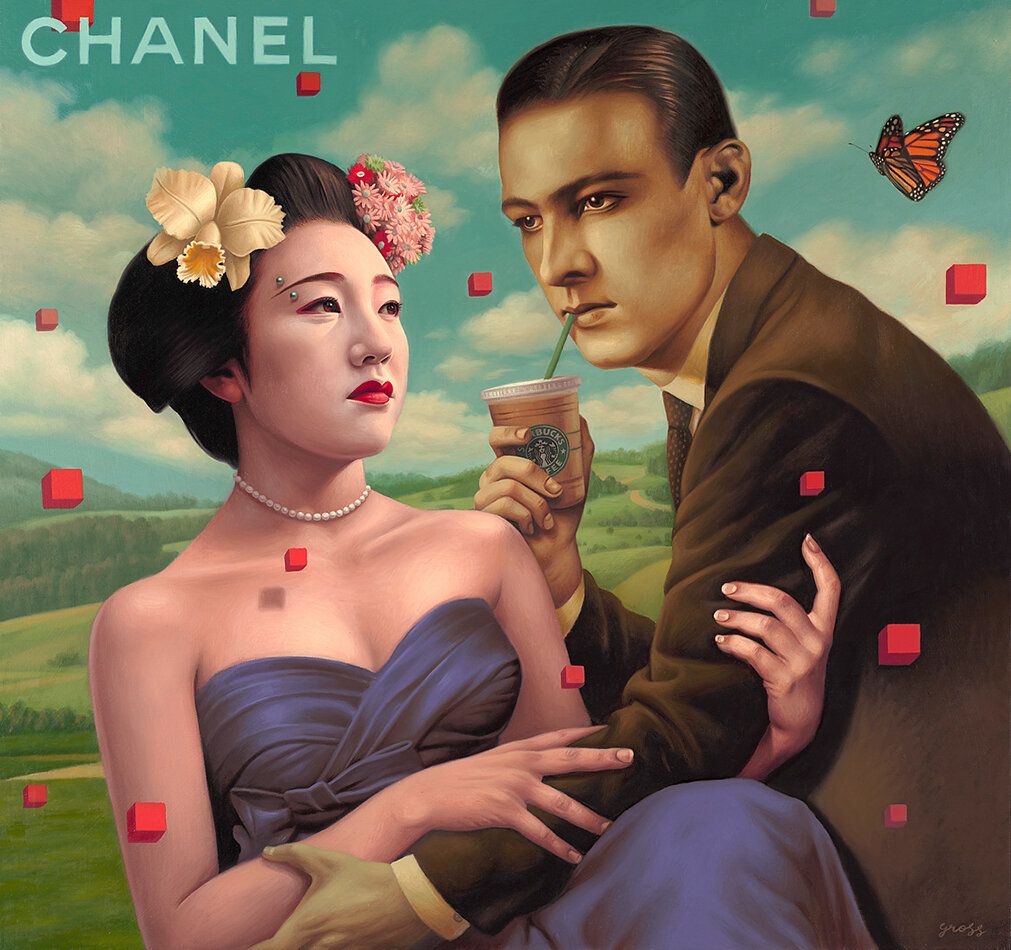 "Drones"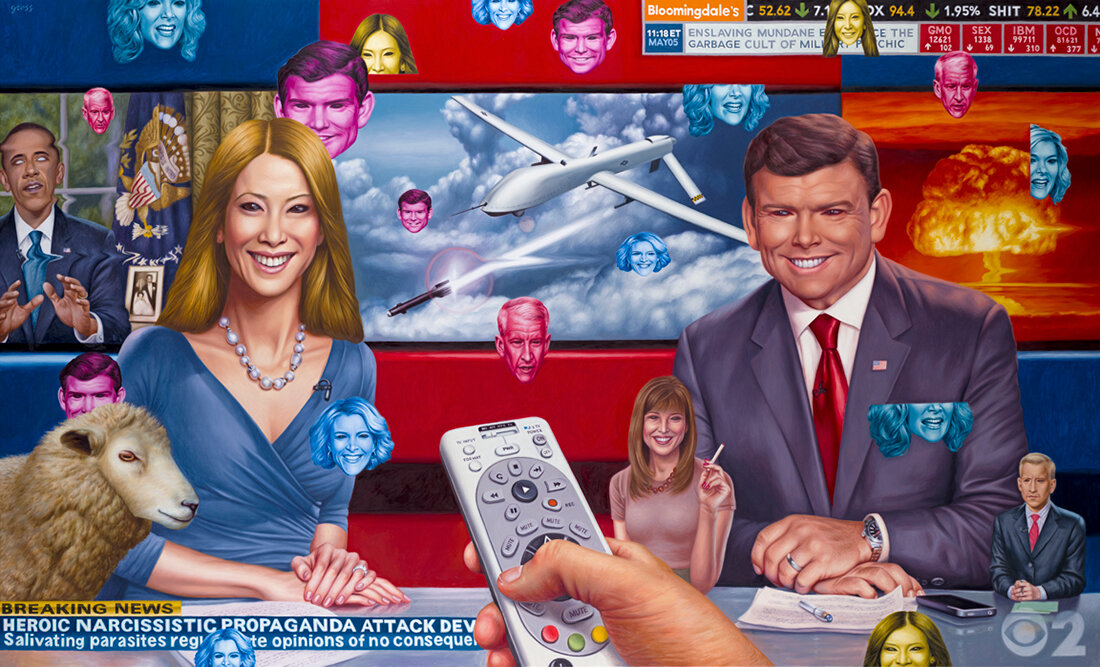 "Original Sin"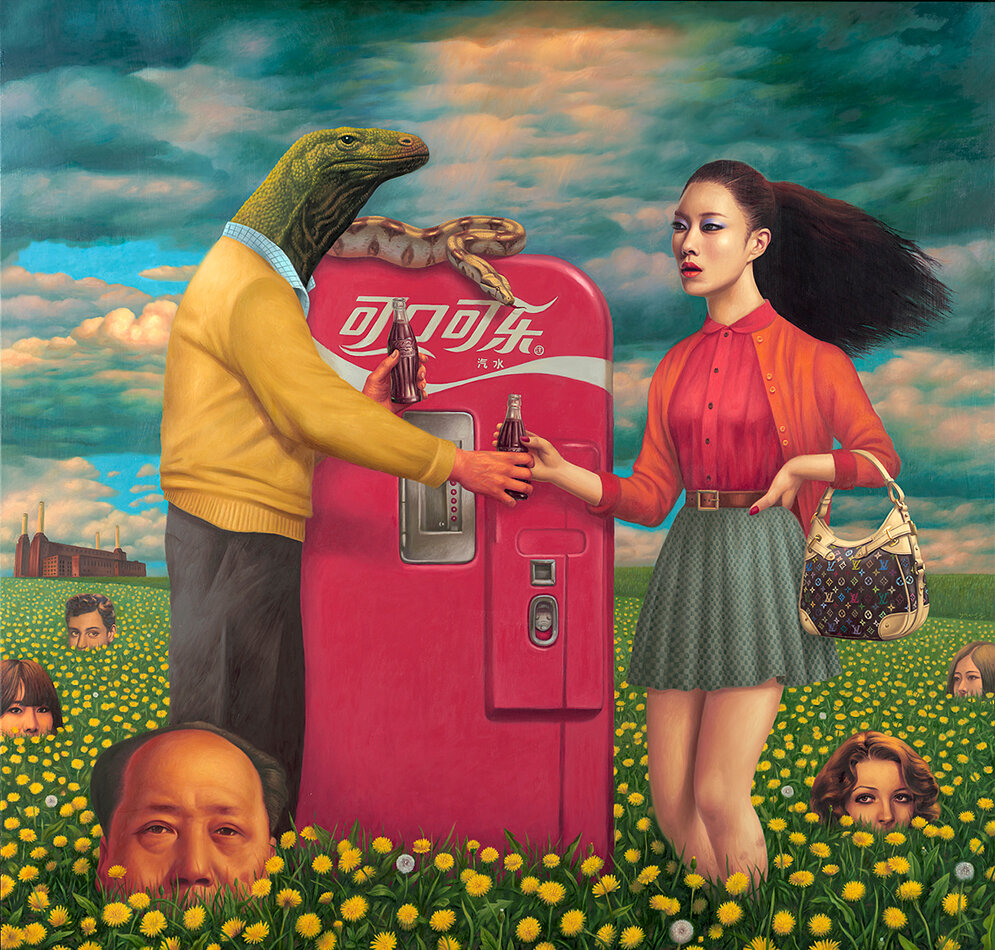 "T-Mobile"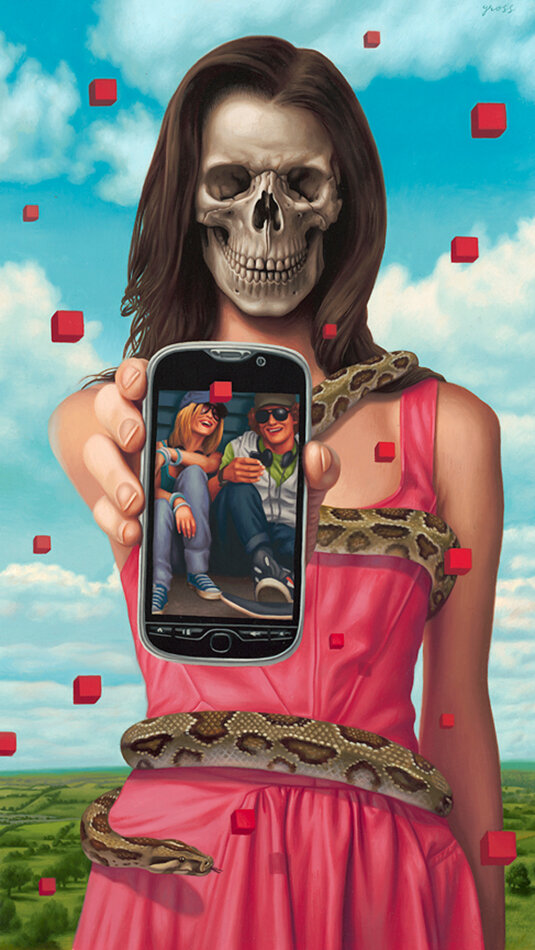 "Mona Leia"