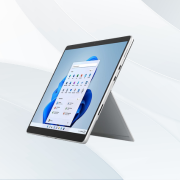 An all-in-one tablet for digital comic creation with robust software compatibility.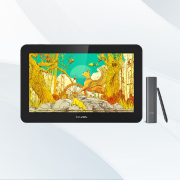 A highly compatible pen display tablet with a multitouch screen and high color accuracy.
Apple iPad Pro 12.9 5th Gen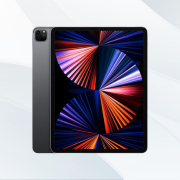 A high-performance tablet with a brilliant display and comprehensive support for Apple Pencil.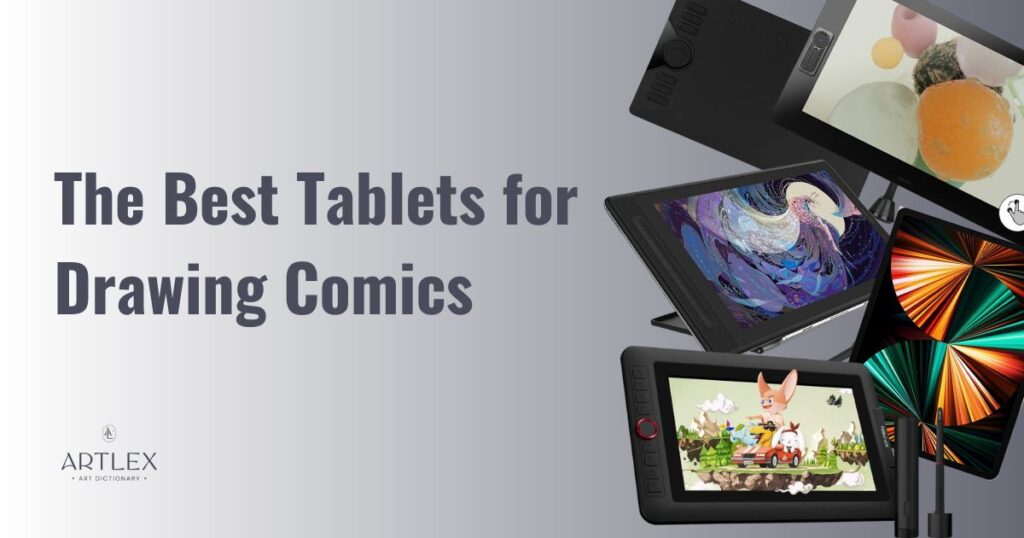 Drawing comics is a fun and rewarding way of artistic expression. Throughout history, comics have evolved from artists drawing comic strips for the newspaper to complex graphic novels, telling fantastic stories, and have become a well-loved form of storytelling for people of all ages.
There's a comic for everyone, whether you like superheroes, slice-of-life stories, or anything in between. And for those who want to make their own comics, the possibilities are limitless. Anyone can learn to draw and tell their own stories through comics with hard work and dedication.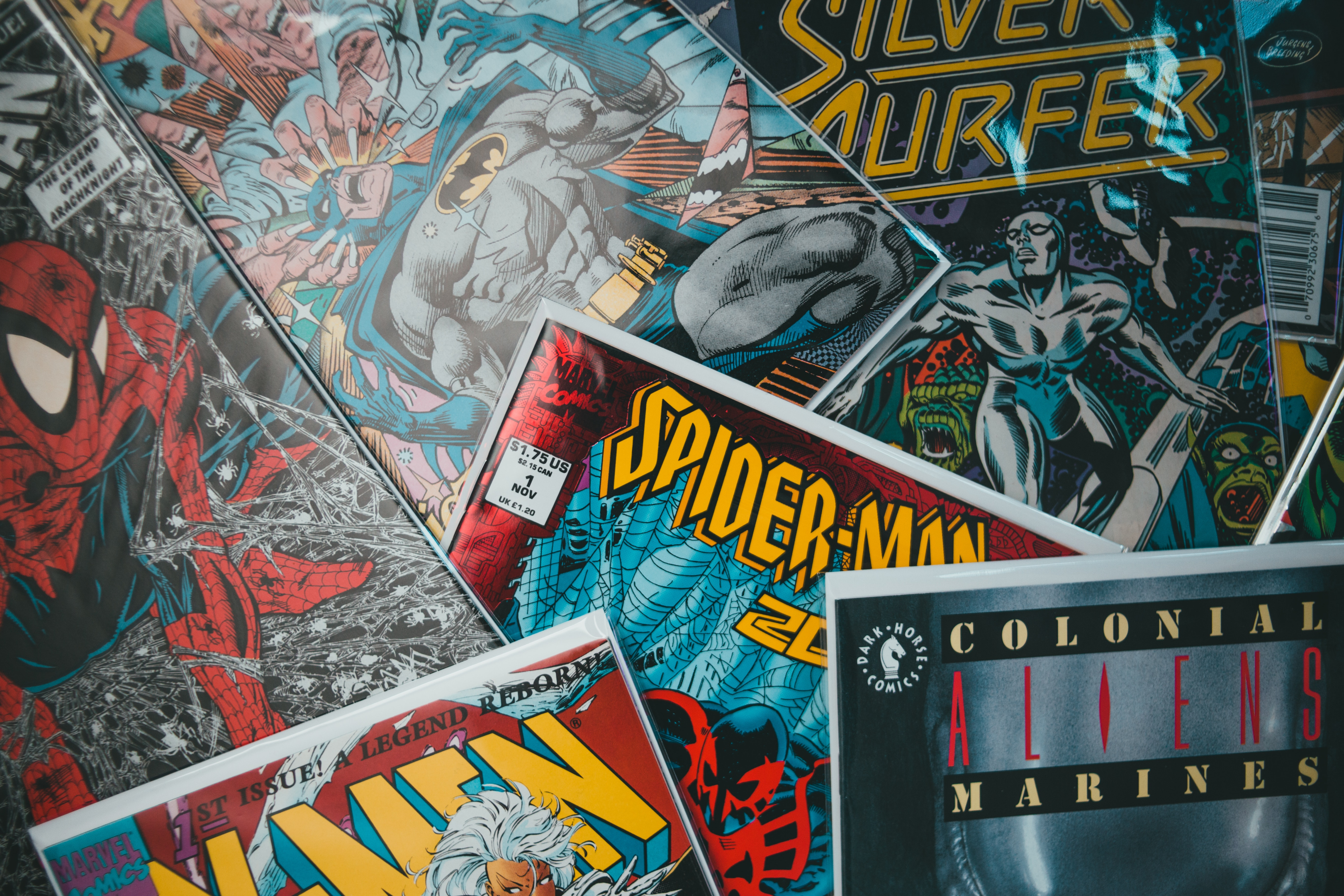 The creation of any comic always beings with an idea. We all can have ideas and stories in our heads, or even we could have something we wrote and want to see come to life. But then, what?
If you know how to draw, the answer is to start creating! For centuries, pencil and paper have been the best way to start the creative process. Starting with a rough sketch, page layout planning, and then the composition of each panel, artists have created comics since 1895.
But we are not in 1895 anymore, are we? Pencil, paper, and a few ink markers might have been enough 80 years ago and might still be enough for some artists. Still, technology has changed the way we create pretty much everything. Nowadays, we don't only have graphic tablets to digitalize our traces, and we have amazing software that helps you in every step of the process.
We have excellent digital tools like tablets and smartphones (because you can create comics using your smartphone) and fantastic ways of sharing our work with the world, like social media and independent publishing companies with platforms for aspiring comic artists. So if the possibility of using digital mediums is in your hands, as a fellow comic artist, I recommend you go for it.
In this article, we've carefully selected what we believe is the best selection of tablets for drawing comics. Before jumping to our selected devices, let's learn a bit about tablets and how the different types can affect our work, space, and budget.
The Best Tablets for Drawing Comics on the Market Today
Without further ado, here is our final list of the best drawing tablets for comics and webcomics!
1. Best Tablet for Drawing Comics Overall – Microsoft Surface Pro 9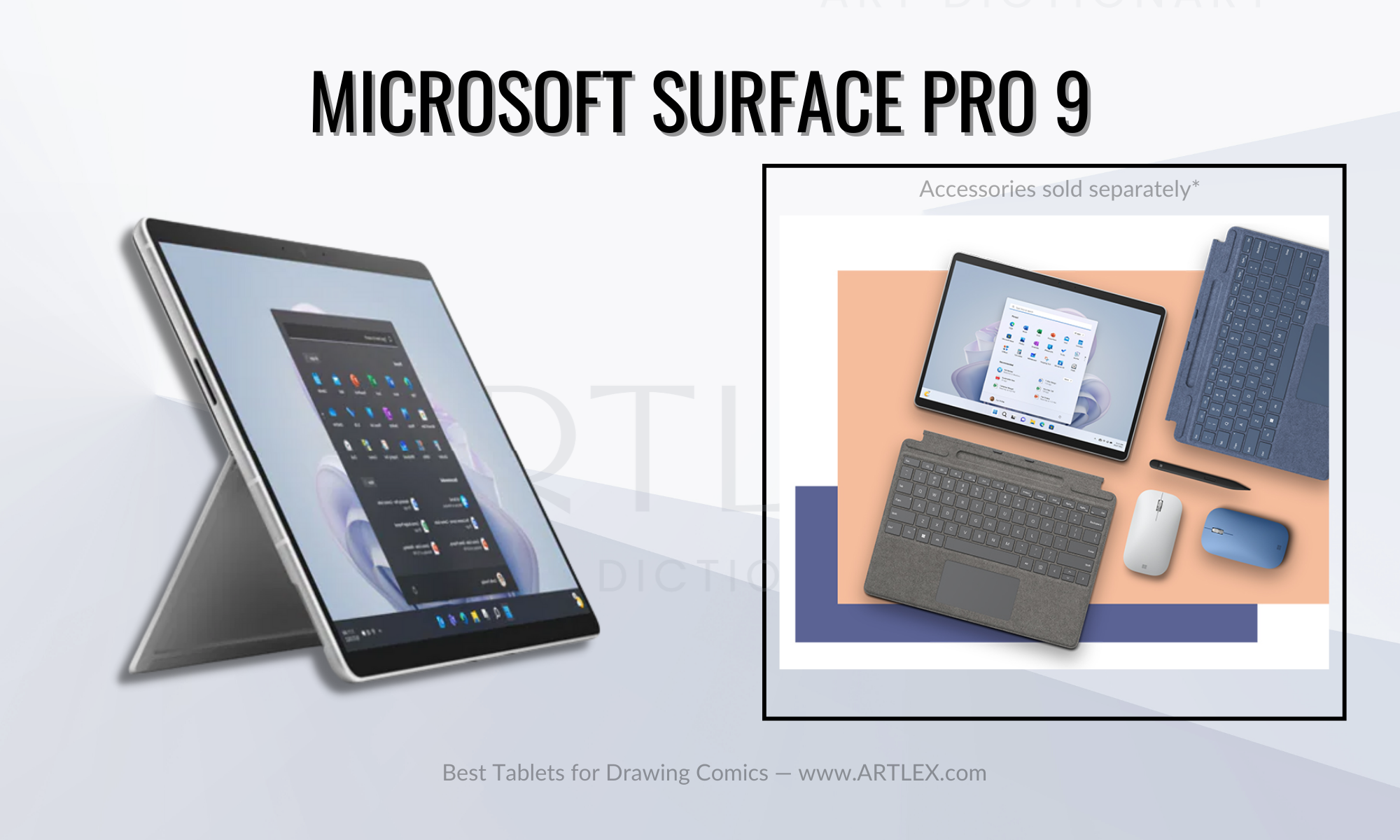 Selection Criteria:
Software Compatibility: Full software compatibility
Size and Portability: 13″, Very portable
Pen pressure sensitivity: 4096 levels of pressure
Resolution and Color Accuracy: QHD [2880 X 1920], 97% sRGB Coverage
RAM and Storage: 8GB of RAM, 256 GB of Storage
Battery Life: 5-7 hours
Price: $1400
About the Microsoft Surface Pro 9
Because of its exceptional software compatibility, the Surface Pro is our top choice as the best tablet for drawing comics and digital art. With this device, you can use the full version of industry-standard software such as Photoshop, Illustrator, and Clip Studio Paint Pro and popular free alternatives such as Krita, Fire Alpaca, and Corel Painter. The Surface Pro also has the ability to run games and coding software, making it an extremely versatile device that can function as a laptop.
It is worth noting, however, that the Surface Pro has a premium price tag and does not include the Surface Pen or keyboard in the package, which can be an additional cost and limit the overall experience.
When compared to many other high-end drawing tablets, such as the Wacom Mobile Studio Pro, which costs around $2500 and has an older CPU version released in 2018, the Surface Pro is a more affordable option with a better balance of features and portability. Overall, the Surface Pro offers a solid hardware and software compatibility set, making it an excellent choice for digital artists and comic creators.
Pros
Can run professional software
High-pressure sensitivity stylus
Very portable
Cons
Battery life could be better
It is on the expensive side
Color coverage is not great
2. Best Pen Display for Drawing Comics Overall – XP Pen Artist Pro 16 TP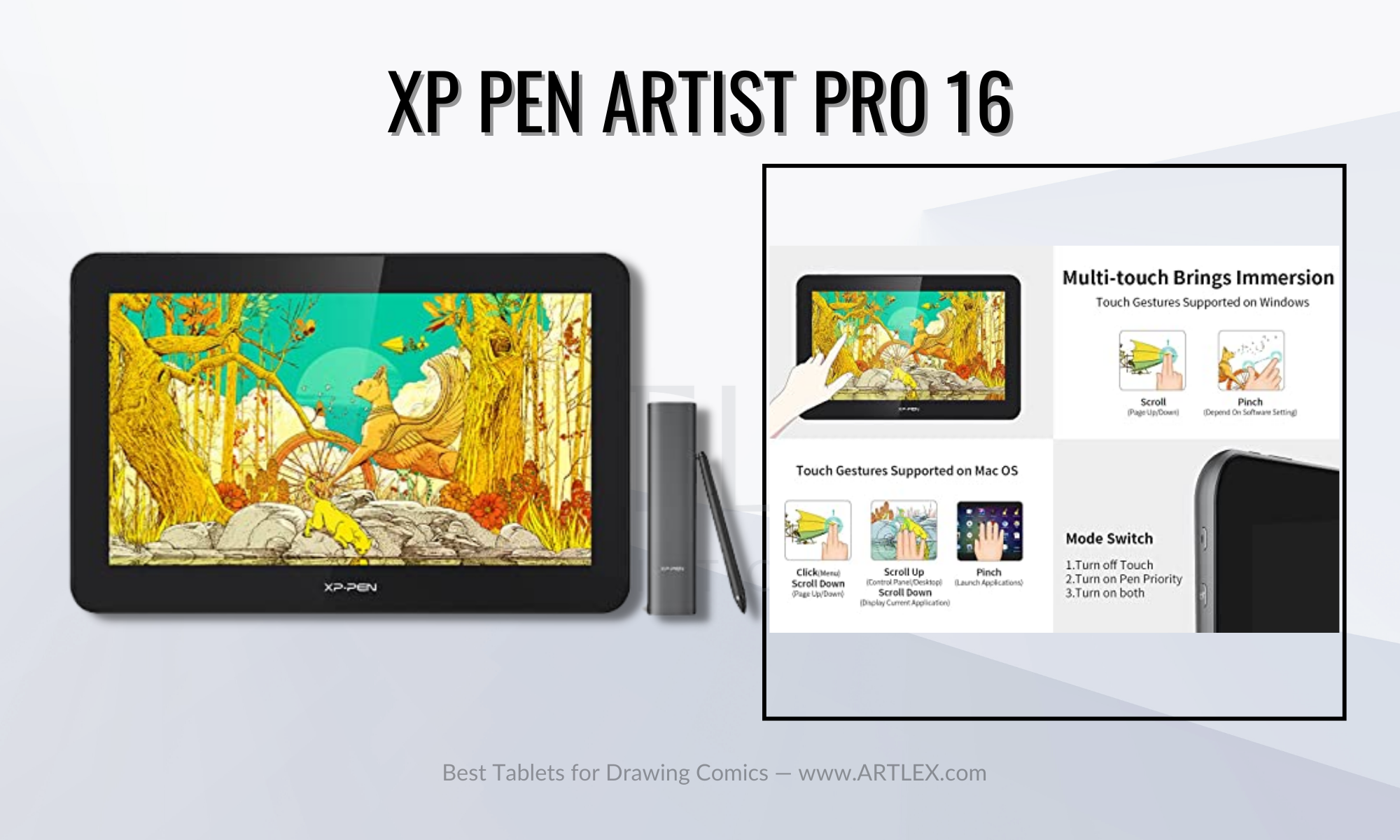 Selection Criteria:
Software Compatibility: High Compatibility, Needs a PC to work
Size and Portability: 16″, Very Portable
Resolution and Color Accuracy: 4K UHD 3840 x 2160, 95% Adobe RGB coverage.
Stylus and Pressure sensitivity: PH2-D, 8192 levels of pressure
Shortcut Keys: No, Multi-touch screen
Adjustable Stand: Sold Apart ($49)
Price: $714
About the XP Pen Artist Pro 16TP
The top spot for the best graphics tablets goes to this portable, lightweight, and thin device that has an exceptional display with outstanding color accuracy. It boasts the same levels of pressure sensitivity as any professional tablet and the added feature of a multi-touch screen with palm rejection technology is the cherry on top.
The touch screen feature takes your art experience to a whole new level, allowing you to interact with your art in a new and more intuitive way. With the touch screen, shortcuts for rotating the canvas, zooming in and out, undoing and redoing are no longer necessary.
The price of this tablet is also very reasonable, given the display quality and features it offers. It's roughly half the price of a Wacom tablet with similar characteristics, but without a multi-touch screen, and about $100 less than a 4K Huion Kamvas of the same size. Overall, this tablet offers the best value for your money, making it the perfect choice for comic creators looking for a high-quality graphics tablet at an affordable price.
Pros
It has a multitouch screen with palm-rejection technology
It has high color accuracy
It's very portable
Cons
Touch has presented some issues with Mac OS
The screen is not mate so there will be some glare
3. Best Apple Tablet for Drawing Comics – iPad Pro 12.9 5th Gen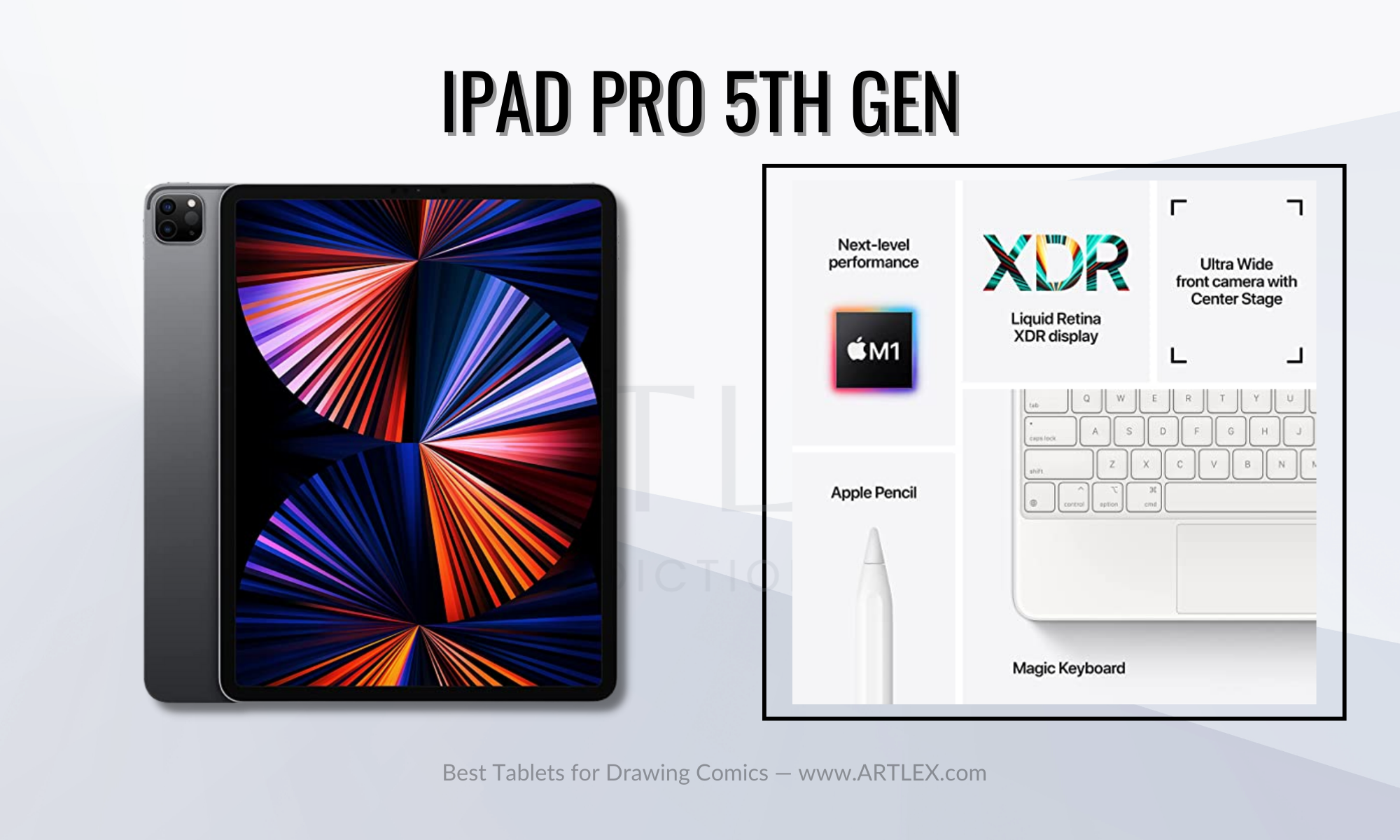 Selection Criteria:
Software Compatibility: Compatible with most Apps, Limited version of Photoshop
Size and Portability: 12.9″, Very portable
Pen pressure sensitivity: Non-Specified, but the Apple Pencil is great
Resolution and Color Accuracy: [2732 x 2048], 117% sRGB Coverage
RAM and Storage: 8GB of RAM, 256 GB of Storage
Battery Life: 9-10 hours
Price: $1011
About the iPad Pro 12.9 5th Gen
The iPad Pro has always been a top-of-the-line device, with each new version bringing improved features and capabilities. However, that isn't the case for the latest version, which is why it did not make it to our list of recommended devices.
The stunning, high-resolution display of the iPad Pro makes it ideal for visual artists and graphic designers. The support for Apple Pencil makes creating and editing comics with precision and speed simple. Although the app compatibility is not the best, you can still find the full version of professional software like Clip Studio Paint, which is great for making comics and webcomics.
The iPad Pro, with its M1 Chip and RAM ranging from 8GB to 16GB, can easily handle the large files and resources required for creating comics. The long-lasting battery, which can last up to 10 hours, makes it an ideal device for students and professionals who are constantly on the go. In short, the new iPad Pro is ideal for those who require both mobility and performance.
Pros
Can run most professional software
High-resolution display
Hass full sRGB coverage and full DCI-P3 coverage
Cons
It's on the expensive side
The App compatibility is very limited
Apple Pencil is sold apart.
4. Best Android Tablet for Drawing Comics – Samsung Galaxy Tab S8 Ultra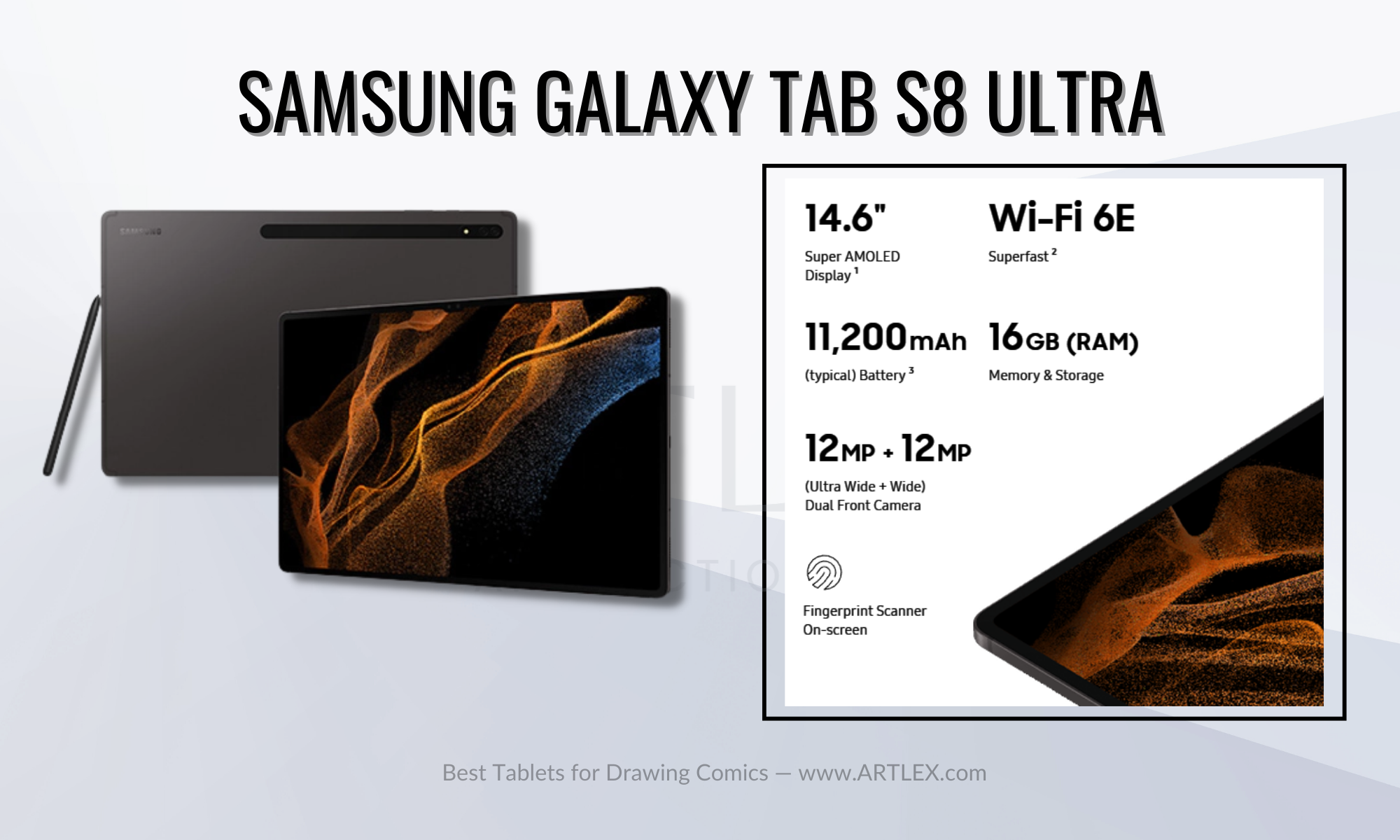 Selection Criteria:
Software Compatibility: Only compatible with Android Apps
Size and Portability: 14.6″, Very portable
Pen pressure sensitivity: 4096 levels of pressure
Resolution and Color Accuracy: [1848 x 2960], 117% sRGB Coverage
RAM and Storage: 16GB of RAM, 512 GB of Storage
Battery Life: 10-11 hours
Price: $1300
About the Samsung Galaxy Tab S8 Ultra
The Samsung Galaxy Tab S8 Ultra is a top-of-the-line device for multitasking and streaming and an excellent device for drawing comics. It's got a large 14.6-inch Super AMOLED display, which makes it perfect for digital art and graphic design.
The high-performance specs, such as the Qualcomm SM8450 Snapdragon processor and 16GB of RAM, ensure that the device can handle large files and resource-intensive drawing applications without any lag. Plus, the internal storage can go up to 256GB, so you'll have plenty of space to store all your files.
This tablet is Apple's iPad Pro's main contender, being larger, including the S Pen, and being much more affordable; however, it's still not better than the iPad Pro, especially for professional work and intensive tasks.
Pros
Battery life is great
The S Pen is included with your purchase
It is one of the largest tablets available
Cons
Color coverage is not great
5. Best Large Tablet for Professional Webcomics – Wacom Cintiq Pro 27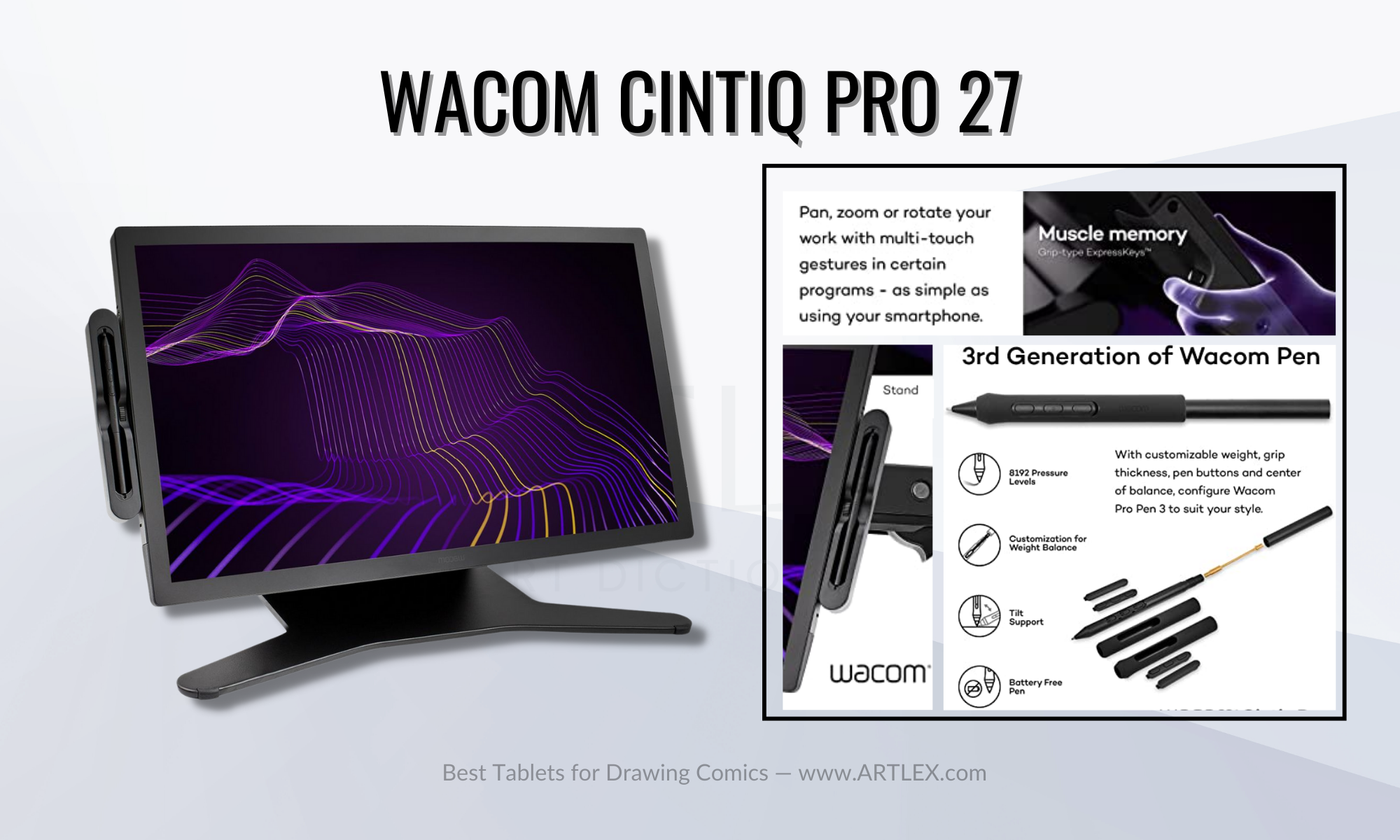 Selection Criteria:
Software Compatibility: High Compatibility, Needs a PC to work
Size and Portability: 27″ Stationary
Resolution and Color Accuracy: 4K UHD 3840 x 2160, 99% Adobe RGB coverage.
Stylus and Pressure sensitivity: Wacom Pro Pen 3, 8192 levels of pressure
Shortcut Keys: Yes, 8 Shortcut Keys + Multitouch Screen
Adjustable Stand: Sold Apart ($499), Compatible with VESA
Price: $3499
About the Wacom Cintiq Pro 27
The Wacom Cintiq Pro 27 is a professional pen display designed for graphic designers, illustrators, and digital artists. It has a large 27-inch 4K resolution display with a wide color gamut. It also includes an integrated Wacom Pro Pen 3 with 8,192 levels of pressure sensitivity, interchangeable body, and tilt recognition for highly precise and natural drawing.
It has several advantages for comic creators. The large display makes drawing more comfortable, and the high resolution and color gamut accurately represent the comic for printing. The shortcut keys placed in the back of the tablet give a more ergonomic experience, and this tablet is compatible with the VESA system but doesn't include a stand.
This is the best drawing tablet that money can buy so far. However, it is the most expensive drawing tablet, so if you don't want to break the bank, we recommend you check this article, where we have a wider selection of drawing tablets with nearly the same characteristics but half the price.
Pros
Amazing Display and color accuracy
Great stylus
Compatible with VESA
Cons
6. Best Budget-Friendly Graphic Tablet for Drawing comics – Huion HS610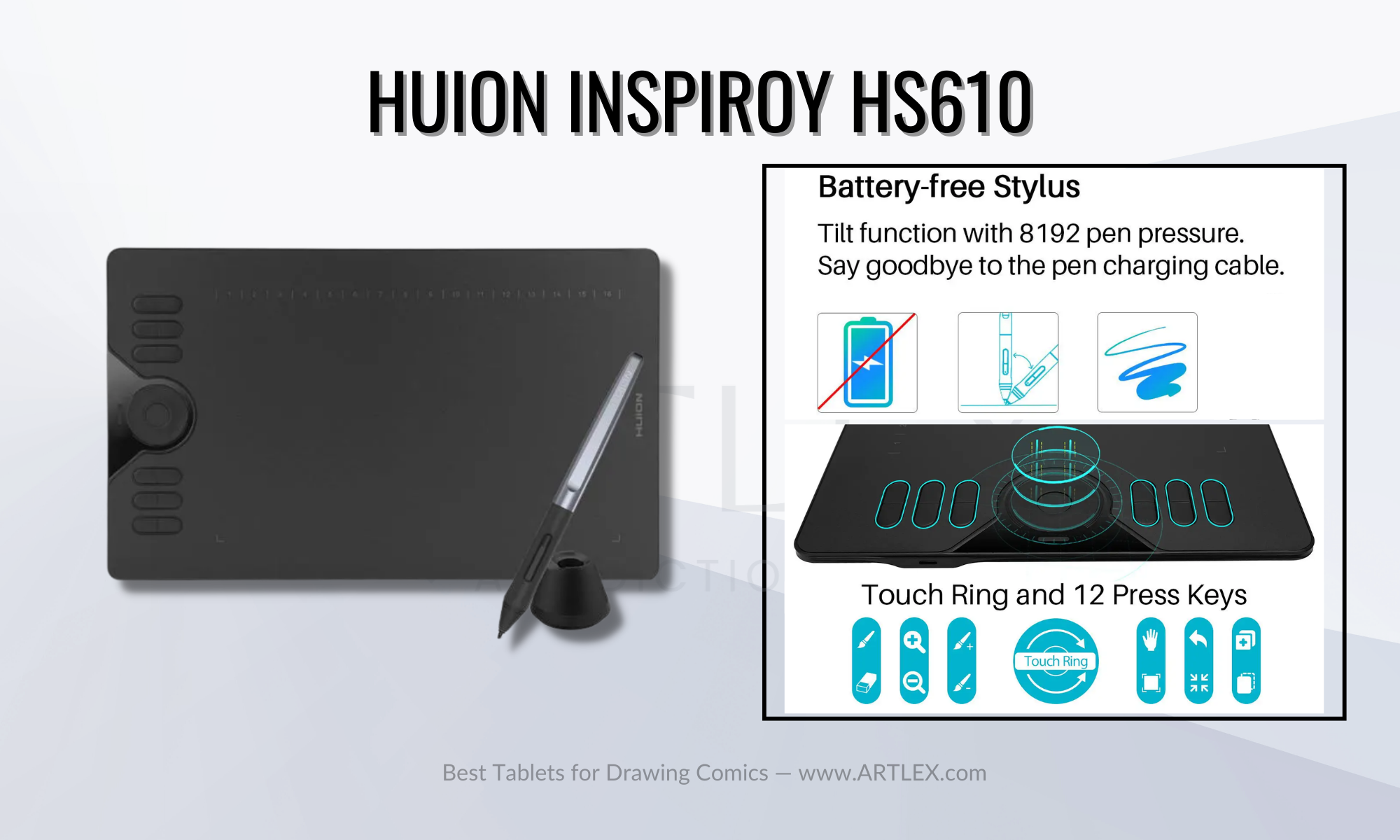 Selection Criteria:
Software Compatibility: High Compatibility, Needs a PC to work
Active Drawing Area: 10 x 6.25 in
Size and Portability: 13.7 x 8.34 in, Very portable
Stylus and Pressure Sensitivity: PW100, 8192 Pen Pressure Levels, 5080 LPI
Shortcut Keys: 12 press keys + Touch ring
Price: $49 (with coupon)
About the Huion HS610
This Huion HS610 drawing tablet may not be the most inexpensive option on the market, but it offers the ideal balance of affordability and functionality for comic creators. This is not one of the newest models, but it has everything you could possibly need to create comfortably.
The Huion HS610 has the perfect size, making it easy to draw on and still portable. It features numerous press keys and a touch ring, and has nothing to lose against any Wacom pen tablet.
It is compatible with Windows, Mac, Android, and Chrome OS, perfect for everyone including those who create on their phones and smaller tablets and is also compatible with every drawing software.
Pros:
Very affordable tablet
Many shortcut keys
High OS Compatibilty
Cons:
You need to ask yourself first…
As you probably know, there are different types of tablets. Some are simple drawing pads, some are enormous displays, and some are mobile tablets powerful enough to work as a computer. In order to find the best choice for you, there are some factors you need to consider and some questions you need to ask yourself.
What kind of comics do you want to draw?
There are a lot of styles when talking about comics; the two most popular nowadays are the classic comic book pages, where you create a comic with the intention of printing it and selling copies of it, and the vertical-scrolling format for webcomics.
These two styles require different abilities and workspaces. You might find it easier to create webcomics on a large display, while a small pen tablet with a large monitor combination is enough for comic book pages and any digital comic book artist.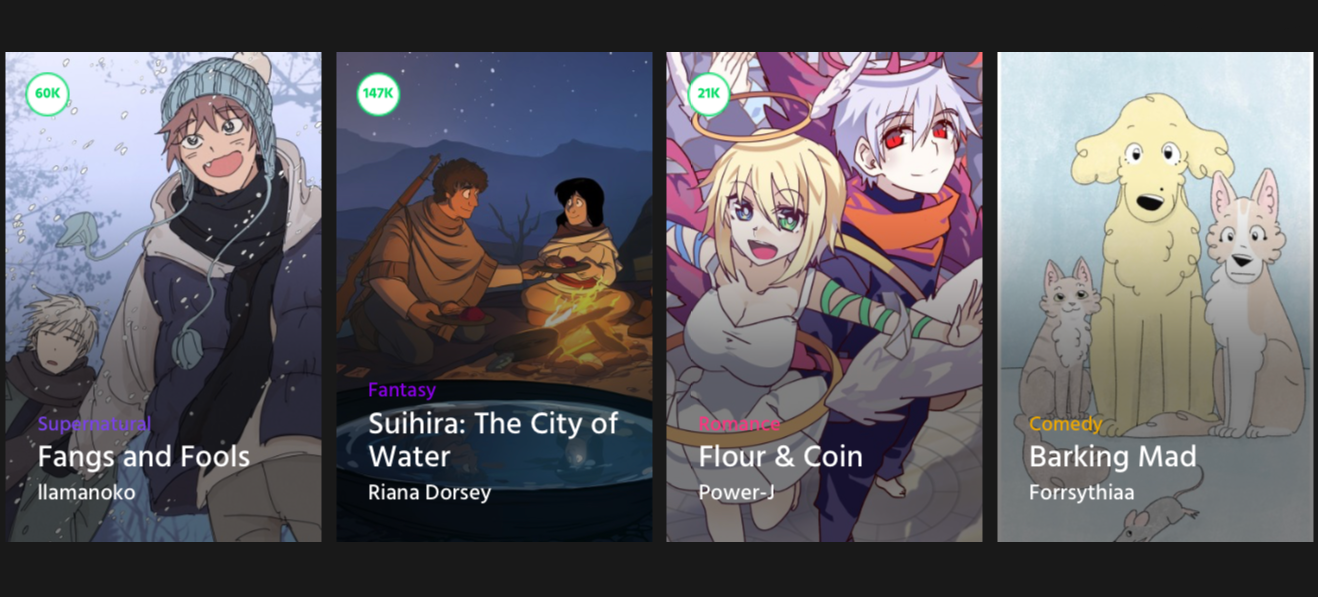 Do you draw comics as a hobby? then maybe you need something more portable, something you can take to work or class with you and also use to draw and share your work.
Are you a professional looking for an upgrade or a beginner looking for your first tablet?
If you're a professional, you probably already know the tablets from the Wacom Cintiq Pro line are the best you can get. You probably also know they're expensive EXPENSIVE.
If you want to upgrade from a pen tablet to a pen display or want to get something better but don't have the budget for a $3500 drawing tablet, then checking other brands like Huion or XP might be the best.
The most expensive models run for $1200 and have only 3% less color accuracy than the $3500 Wacom tablets. The stand is also way more affordable, and it includes an express keys wireless controller that you can program and use with your favorite shortcuts.
If you're a beginner, it'll be all about your preferences and budget. Do you plan on using a device that will tie you to your desk? Then get a pen tablet or pen display. Please, research thoroughly before you go big, and if possible, opt for a simple model that will be easy to use and learn before jumping to a larger device.
Do you want something more portable? Do you have a budget large enough to afford a high-end tablet from Android or Apple? Then get an iPad or a Galaxy Tab. These devices are great for carrying around and using for multiple tasks like note-taking, browsing the internet, gaming, and streaming your favorite videos.
They might not have software like photoshop or paint tool sai, but you can find great apps like Clip Studio Paint, Medibang Paint, Procreate, and many more that will be a great start and are powerful enough to create everything you want.
How To Choose The Best Tablet for Drawing Comics
When choosing a tablet for drawing comics and webtoons, it's essential to consider the device's overall features but also the technical specifications and characteristics that will directly impact your work as a comics artist. These include factors such as…
Software compatibility
There are a lot of software, either free or paid, that you can use for making comics; if you're a seasoned digital artist, you probably already know what software suits you the best, but if you're a beginner, then you must know that not all programs work the same through all devices.
Some apps like Procreate and Art Studio Pro are iPad exclusive, with no Windows, Mac, or Android version whatsoever nor plans to make them in the future.
Then we have Photoshop, which is also a popular software for making comics from start to finish. It is compatible with Windows and Mac, and although there is an iPad version, we don't recommend it for professional work.
Photoshop is a demanding program; you can check the system requirements here and make sure your computer specs are in the "recommended" section since creating comics is very demanding. You don't want Photoshop to crash and to lose hours of work for not having enough RAM.
Then we have the star of the show, Clip Studio Paint, which is made for pretty much everything but excels in the comic creation area.
This software is compatible with everything. Android, iPad, Mac, ChromeOS, and Windows can run the same version with all the features. You can find the system requirements here, and although Clip Studio is not as demanding as Phothosp thanks to its "optional materials download," we advise you to have at least 8GB of RAM if you plan on using all the features for making comics like 3D models, backgrounds, custom brushes, and additional materials.
Finally, we have software like Krita, Fire Alpaca, Gimp, and Paint Tool Sai, that you can only use on a desktop computer, which was fine until artists started using mobile devices for their work. Still, they are a good, less demanding, and affordable option.
Size and Portability
Pen tablets tend to be on the smaller, more portable side. They are flat, thin, and occupy a small portion of your desk space. Now, if you want to travel with them or take them to class or work, all you need is your drawing tablet and a cable, and you're good to go; of course, you also need to carry your laptop or mobile device to connect them, but the largest drawing tablet is the size of a big laptop. There are also tablets that have Bluetooth connectivity, making them even more portable
Pen Displays go from 12″, which is still portable, but you will need to have them plugged into power, and you'll have to use multiple cables to connect them to your laptop or computer.
They can be a bit uncomfortable to use, though, due to their size; the drawing software, and the OS interface, in general, will shrink, making everything either incredibly cluttered or way too small. If you must buy a smaller tablet, we recommend you get one with a 16″ display, which is perfect for drawing and still somewhat portable.
A larger display gives you more real estate, with enough space for references, multiple page displays, and to draw more expressively and comfortably. Still, it also makes the tablet more difficult to transport.
Now you must be thinking, where would I take a tablet as big? Well, if you're also a student, you might want to carry around a device for your classes, so you won't have to change the workspace every time. If you travel a lot, taking a 24″ device with you is very hard, and it might get lost on the way. If you like to work on your couch, in a cafe, or on your bed, then a smaller tablet would be better.
Mobile Tablets or Computer Tablets are on the small, more portable side, with the largest being 14.6″, which is as portable as any regular laptop; these tablets are also quite light and thin and have the ultimate portability factor, an operative system, and CPU powerful enough to let you use multiple apps for drawing, painting, browsing, streaming and multitasking and a battery life large enough to last for hours of uninterrupted work, so if portability is what you're looking for, then these tablets are the best choice.
Display Resolution and Color Accuracy
The resolution of the display will affect the clarity and detail of your drawings. A higher-resolution display will give you more accurate and precise lines, but it can also be very expensive. Most tablets come with a decent display and resolution, going from FHD [1080 x 1920], which is more than enough for drawing and painting, to 4K UHD [3840 x 2160], which is great but is more oriented to professional illustrators and designers.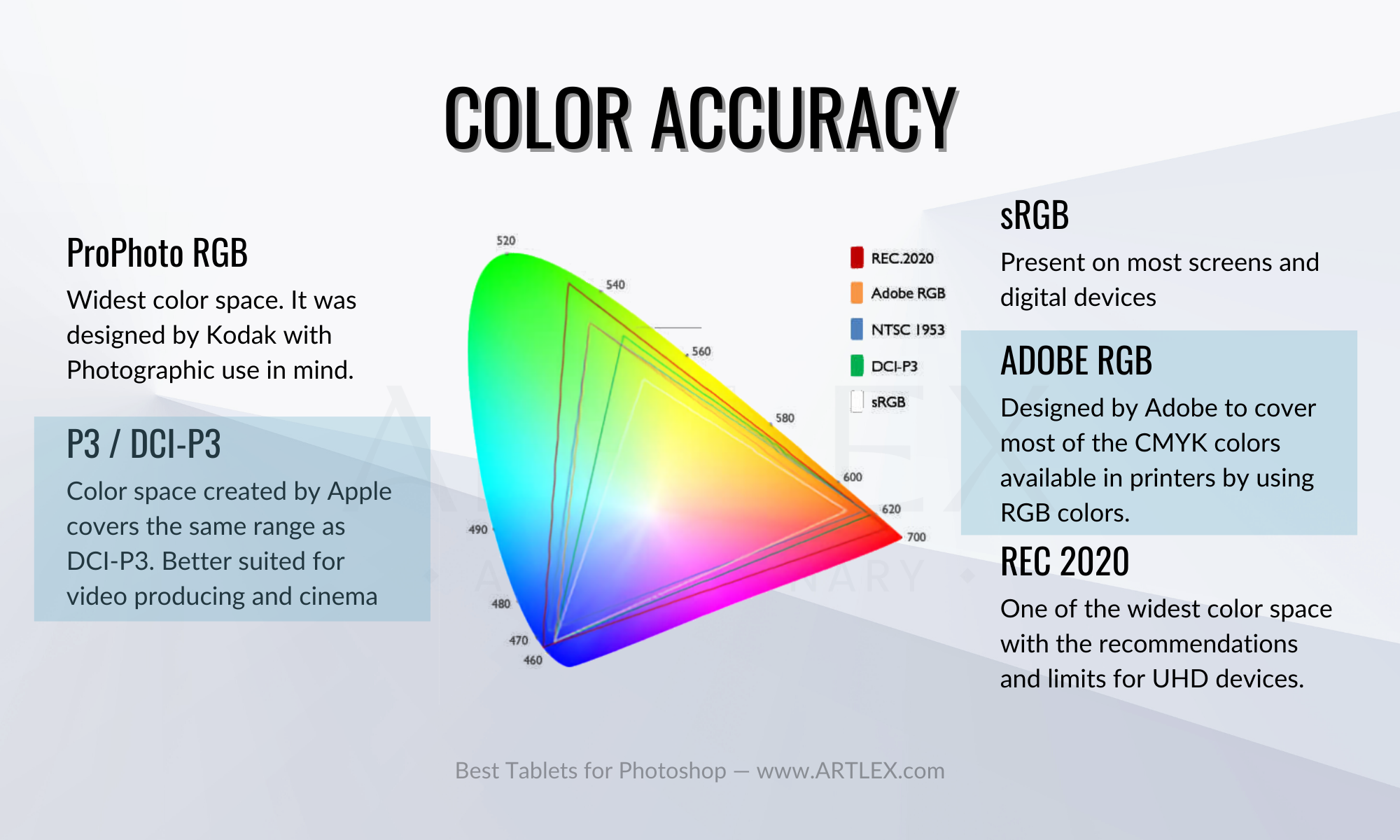 Color accuracy is a whole other issue. Most devices use sRGB since it's the standard color space; however, for creative work that is later going to be printed (like comic books), Adobe RGB is recommended.
Most tablets have 100% sRGB coverage which is good but not great. Professional drawing tablets can have up to 99% coverage of the Adobe RGB color space, and in the case of apple devices, they work with DCI-P3, which is great for film and video production and has a range similar to Adobe RGB.
Stylus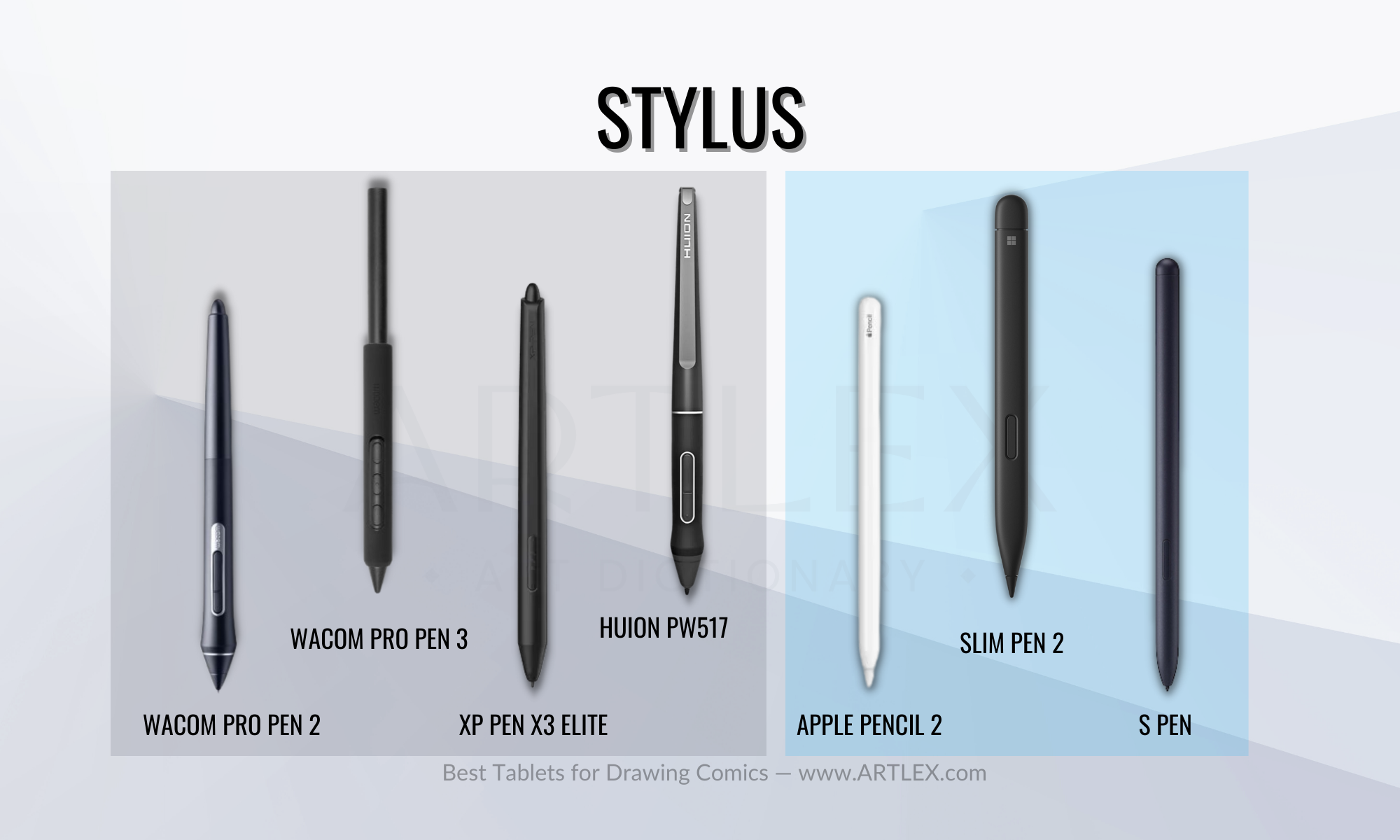 A stylus is a must-have tool for drawing comics and webtoons. When looking for a stylus, all you need to look is the pen pressure sensitivity and whether if it's comfortable enough.
For Pen Tablets and Pen Displays, all the styluses are about the same, from 2048 to 8192 levels of pressure; a battery-free stylus is always included with the purchase of your tablet, along with a stylus stand and additional nibs for future replacement. Some tablets, like the Xencelabs Pen Tablet Medium, include two thick and one thin styluses.
The latest Wacom tablets, like the Cintiq Pro 27, include the Wacom Pro Pen 3, which has interchangeable parts and can be adjusted to bring you more comfort. Almost every stylus has two press buttons for quick access to shortcuts like color picking and undoing.
Pressure Sensitivity
It would be best if you looked for a stylus with 8196 levels of pressure sensitivity since the ones that don't check that mark tend to be low-quality or outdated tablets.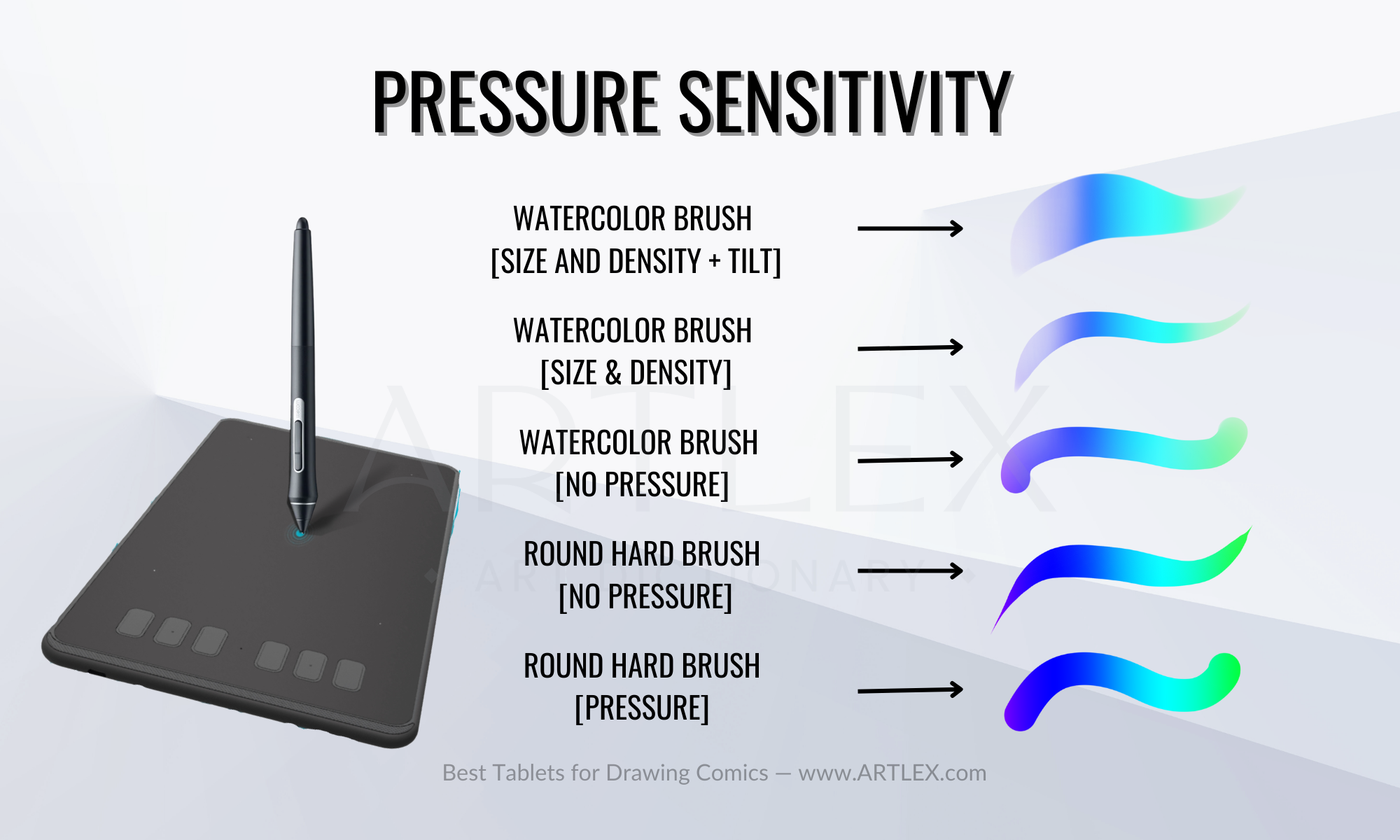 We can't say the same for Mobile Tablets. Usually, every brand sells or includes a special pressure-sensitive stylus. The Microsoft Surface has the Surface Pen, which has 4096 levels of pressure. The Samsung Galaxy Tab includes the S Pen when you buy it, which also has 4096 levels of pressure, and the iPad with the Apple Pencil (levels of pressure non-specified) leads the way with it's great precision and comfortable hold.
Although these styluses have fewer pressure levels than those included with graphics tablets, they also have excellent palm rejection technology, which allows you to rotate, pinch in and out, undo and redo and interact with your tablet with your fingers as well.
The one that has proven to be the best stylus for drawing is the Apple Pencil, but the downside is the extra $129 it costs since Apple sells it separately.
Shortcut keys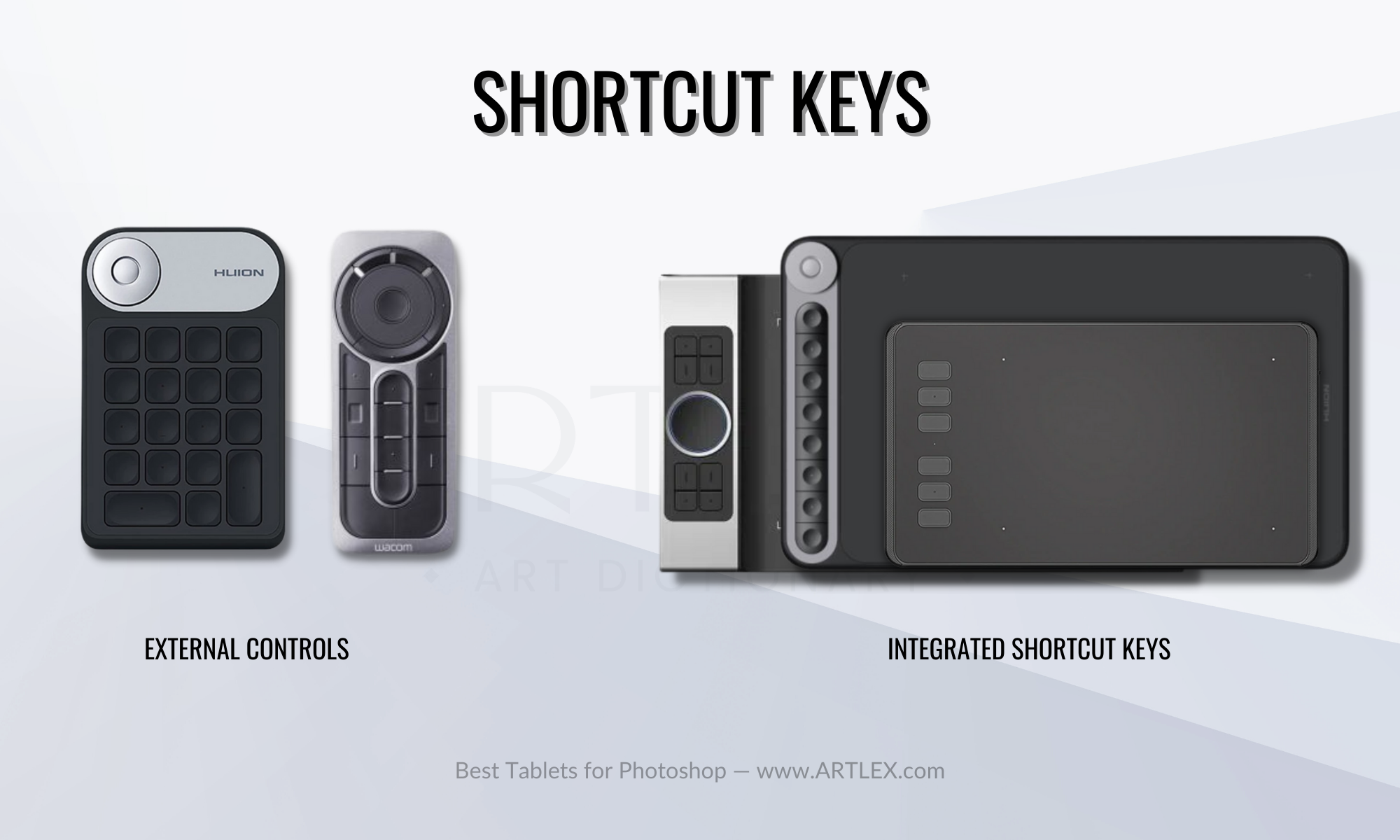 The specific shortcut keys on a graphics tablet can differ depending on the tablet's brand and model. Some might have up to twenty shortcut keys. Some might have none. On many pen tablets and pen displays, however, you can find the following standard shortcut keys:
Press keys: These are programmable buttons that can be set to perform specific tasks, such as changing the brush size, undoing actions, or zooming in and out. They can be soft or hard keys, the soft ones most present in pen tablets.
Touch ring: This circular ring surrounds the stylus and can be used to change the brush size, layer, or navigate the canvas.
Dial: It is a knob or button that can be turned or pressed to adjust various settings. The dial can be programmed to control different settings, such as brush size, opacity, and color.
Touchstrip: A strip of touch-sensitive buttons that can be used to zoom in and out, scroll through layers, or change the size of the brush.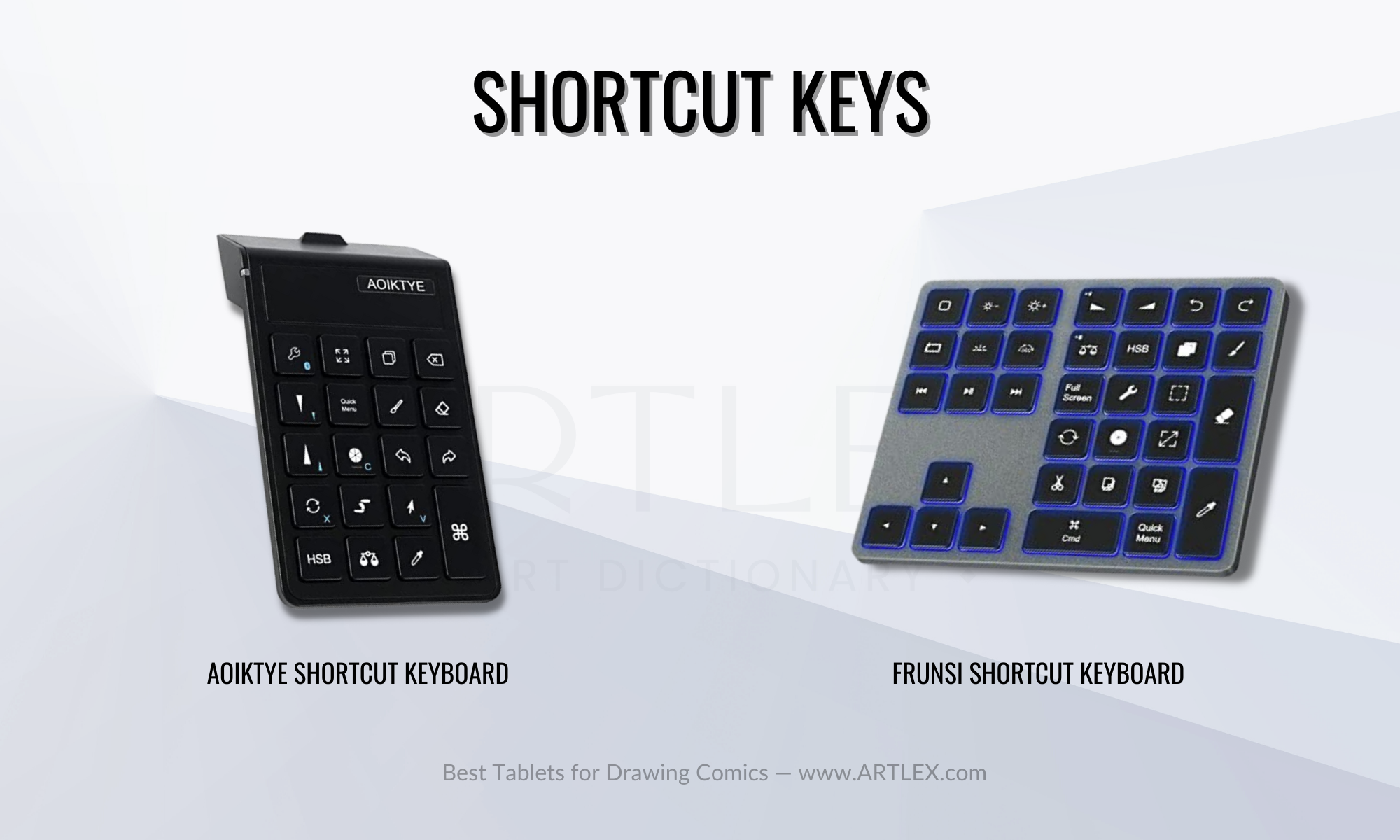 Unlike traditional graphics tablets, Mobile Tablets do not have physical shortcut keys. These devices are designed to be used with your fingers rather than a stylus. However, shortcuts can still be performed using gestures, and the app interfaces are designed to be easily accessible with your fingers.
However, using your fingers for gestures may disrupt your workflow and slow it down. Accessories such as the AOIKYTE keyboard, which has pre-programmed shortcuts and connects wirelessly to the device, can be purchased separately for around $40-$50.
Adjustable Stand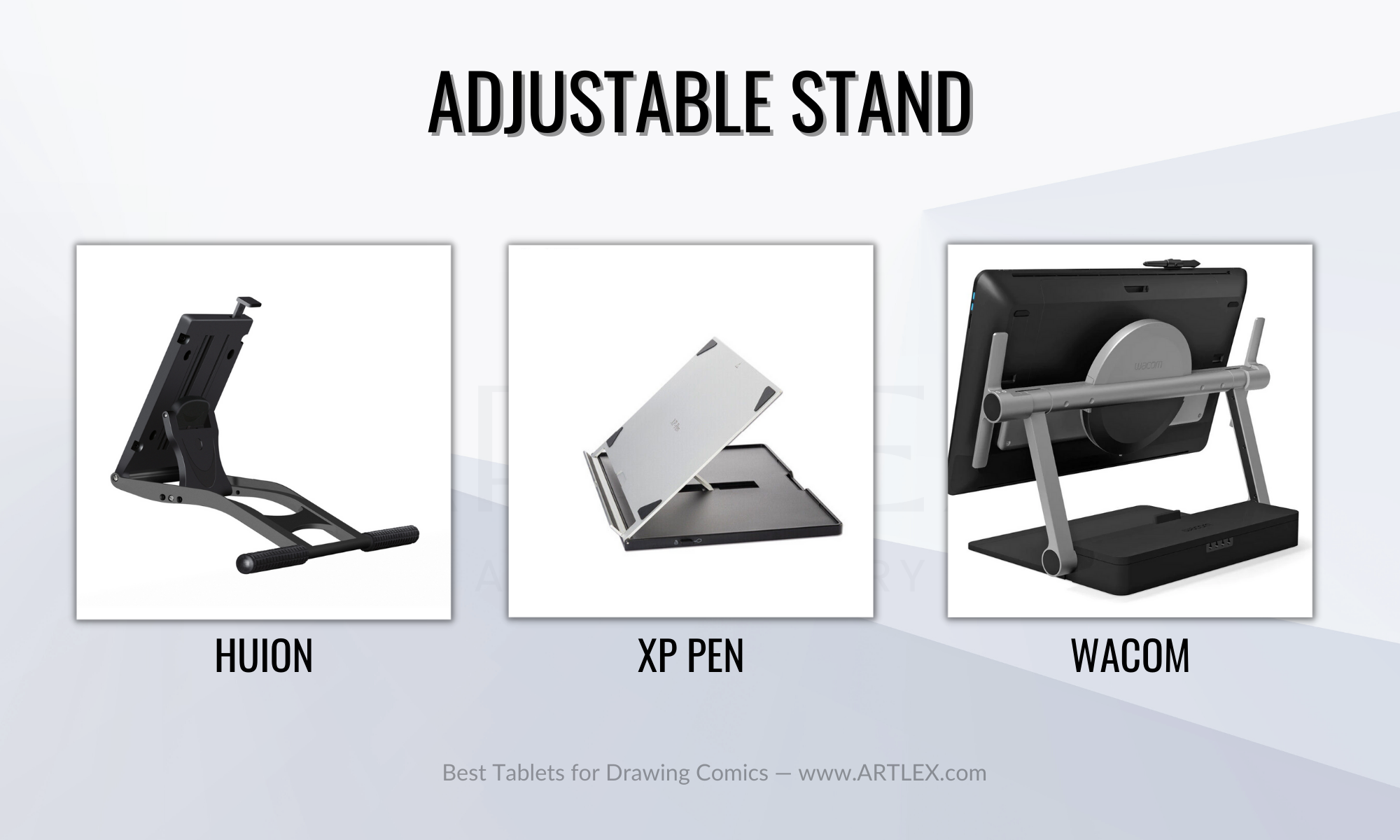 Drawing a single panel of your comic can take hours. Pages or chapters even more, which means you'll have to be in a comfortable enough position to be able to draw, paint, edit and add effects to your work without straining your neck, arm, back, or wrist.
Pen tablets don't need a stand since your eyes shouldn't look down at the tablet but straight at the monitor instead. Most pen displays include an adjustable stand that will improve your experience significantly and reduce the strain on your arm, back and neck.
The stands are designed to adapt to the VESA system, making the tablets compatible with pretty much any ergonomic arm for monitors and professional displays.
Wacom tablets typically don't come with an adjustable stand, and you may need to purchase a stand specifically designed for the model you're using, which can cost up to $500. Even then, you may need a unique mount (sold by Wacom) to use other stands compatible with VESA.
The latest Wacom Cintiq 27 is the only Wacom tablet that doesn't require a VESA mount.
Mobile tablets don't include adjustable stands either. Some models feature a hinge or have accessories that give you some kind of comfort while drawing. However, there are multiple stands, covers, and accessories on the tablet market made specifically for these tablets, and many of them are also adjustable and very affordable.
At the same time, other stands like the Sketchboard Pro can be a bit expensive but give you the same level of comfort and ergonomics as any large professional pen display.
Price
When it comes to choosing a pen tablet for drawing comics and creating digital art, affordability is a crucial consideration. While some high-end models can cost over $250, many affordable options in the $50 to $100 range offer similar capabilities.
On the other hand, pen displays can be very expensive, ranging from $250 to $3500. The key factors to consider when choosing a pen display include size, screen resolution, and color accuracy. It's possible to find a great 22″ display for $400 with lower color accuracy and resolution or a smaller 16″ display with higher quality at the same price point.
Wacom devices are known for their high prices but offer unique sizes and high color accuracy on their Pro line. A Wacom device may be a good choice if budget is not a concern. However, if you're looking for a more budget-friendly option, many other high-quality and professional devices are available at half the price of a Wacom, like Huion and XP.
Mobile tablets provide a new level of portability and convenience, but at a high cost. A high-quality mobile tablet can be pretty expensive, so the cost must be balanced against the benefits of having a small, lightweight, and powerful device. However, you should keep in mind that mobile tablets are frequently not upgradeable, can be fragile, and can cost as much as a good laptop.
You should also consider the extra cost of accessories such as a keyboard, a case, a stylus, a stand, and a screen protector in addition to the cost of the tablet itself. All these factors can add up and raise the already elevated price.
Additional Criteria for Mobile Tablets
Mobile tablets are devices that are designed to be portable and self-sufficient. They do not require a connection to a traditional desktop computer or laptop in order to function. They can operate independently using their own internal hardware and software, hence the need for these different categories:
CPU and GPU
When searching for a tablet, it's essential to consider the CPU (Central Processing Unit) and GPU (Graphics Processing Unit) as they play a significant role in running heavy creative software.
A high-performing CPU is necessary to handle the demands of such software. The GPU should be middle to high-end to support functions like animation and 3D modeling and the use of 3D models in software like Clip Studio Paint.
Storage and RAM
As a comic or webcomic creator, it's essential to be aware that comic files can take up a lot of storage space on your device. A 128 GB device can fill up quickly if you have other apps installed. Before purchasing a tablet, check if it offers the option to increase storage with an SD card. If not, consider investing in an external storage solution such as a hard drive or online storage.
When choosing a device for creating comics or webcomics, it's crucial to consider the amount of RAM. A minimum of 4GB is recommended for most creative software. However, keep in mind that a portion of the device's total RAM will be used by the system and background apps and that 4 GB of RAM will be reduced to two, which is nowhere near enough.
For professional work, it is recommended to have at least 16GB of RAM. While devices with more than 8GB of RAM can be costly, it can be worth the investment for the performance boost it provides, but for lighter work, 8GB will be more than enough.
Battery life
Battery life is an important factor to consider when choosing a tablet for creating comics or webcomics. You'll want a device that can go for extended periods of time without needing to be charged, especially if you plan to work on your comics while on the go.
In terms of battery life, the Surface Pro is known to last 5-6 hours of work on a single charge. The Samsung Galaxy Tab S8 has a battery life of 10-11 hours, while the iPad Pro has a battery life of 9-10 hours.
It's important to remember that these battery life estimates may vary depending on usage and settings. It's also a good idea to look for a device that has fast charging capabilities or an option for fast charging.
Conclusions
When selecting a tablet for drawing comics, it's important to consider factors such as the display size and resolution, stylus support, and compatibility with your preferred drawing software. A high-resolution display and a precise stylus are key for creating professional-quality comics. Additionally, make sure the device is compatible with your preferred software and operating system.
Having the right tablet can make all the difference in your comic-drawing experience. With the advancements in technology, we now have access to excellent digital tools, such as the tablets mentioned in this article, as well as new ways to share our work with the world, like social media and independent publishing platforms for aspiring comic artists.
As a fellow comic artist, I encourage you to take advantage of these tools and opportunities. We hope this article has made the task of choosing a tablet for your comics easier. Thank you for reading, until next time!