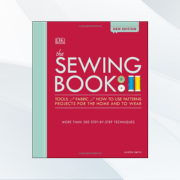 Comprehensive sewing guide, but expensive and lacks male clothing patterns.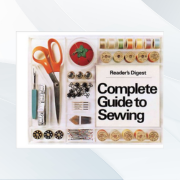 by Reader's Digest (Ed): Offers clear sewing techniques, contains vintage patterns, but can be hard to find.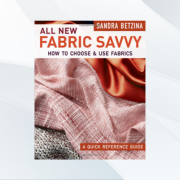 Detailed guide to working with different materials, but the eBook is not indexed and lacks lining pairing info.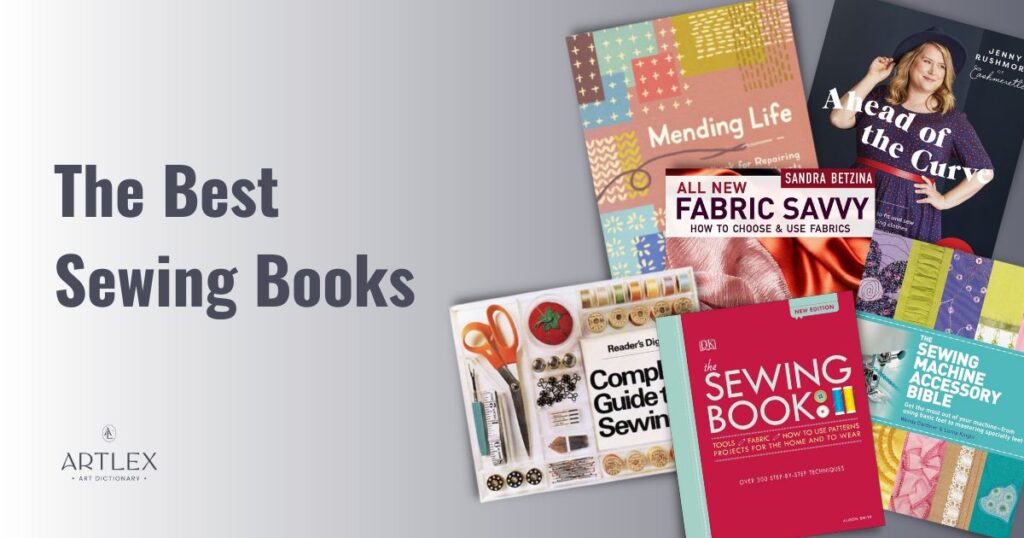 Starting your sewing journey is a great way to express yourself and create one-of-a-kind, custom clothes, accessories, and household goods rather than buying them, which can also save you a lot of money in the long run. You can tailor your own clothes to your exact specifications in terms of size, color, and fabric if you know how to sew.
Also, reducing your use of fast fashion is just one way in which producing your own clothes and home goods can help the environment. So creating a sewing library, although it may seem hard in the beginning, can help you and the world at large in the long run.
Yet, despite the plethora of information on the Web, learning how to sew can prove more difficult than it sounds. Most YouTube channels and websites lack a teacher's credentials, which can leave you wondering if you're being taught the right stitching method. Obviously, there are a variety of approaches to each given stitching task. However, there is a distinction to be made between effective procedures that will provide a quality end result and inefficient ways that will waste your time and maybe ruin the project. And the problem remains: you will know if you learned the right technique when you see the final result.
With a sewing book, on the other hand, you learn from authors, editors, and publishing houses that have done the work for you. And even then, which book should you pick up? When looking for a book, you want to find one that matches your skill level, whether you're a beginner, intermediate, or experienced sewer. Also, you want to consider the type of sewing projects, techniques, and styles that the book covers and make sure they align with your interests and needs. Finally, look for a book written by a reputable author with experience in sewing who can provide valuable insights and tips. We will discuss the most appropriate choices for people primarily using sewing machines, interested in mending, plus size couture sewing techniques, as well as those needing help with fabric selection, as they will require specific choices.
Top Product Recommendations for the Best Sewing Books 2023
1. Overall Best Sewing Books—The Sewing Book: Over 300 Step-by-Step Technique, by Alison Smith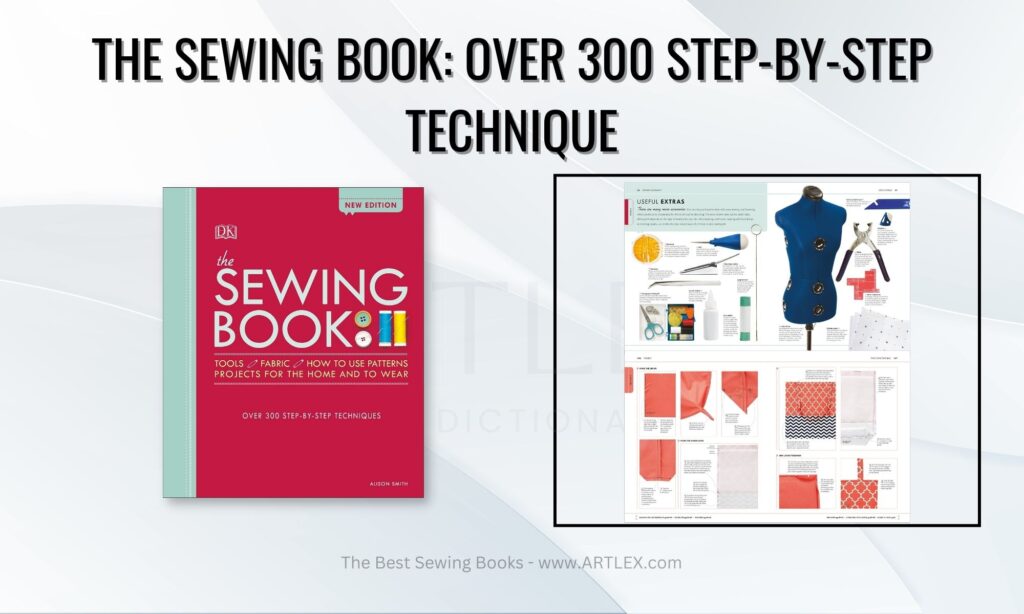 About The Sewing Book: Over 300 Step-by-Step Techniques
If you plan on buying one book for sewing, this one is a great option to look into. The Sewing Book features some fantastic dressmaking and home crafts in addition to informing and educating readers about sewing tools, working with different materials, and using sewing patterns. This illustrated user-friendly guide on sewing by hand or machine includes all the fundamentals you'll need to get started.
As most sewing books for beginners, it will teach you everything you need to know to create beautiful garments from scratch, basic techniques, as well as advanced sewing tips; yet, what makes this one of our favourite sewing books is that it also covers everything from tracing designs to sewing hems and attaching sleeves, in detail.
A fabric guide with high-resolution images and tips on which needle and stitch to use with each fabric type is included for extra sewing inspiration and pattern-making. This way, you can start sewing clothing and making your own patterns in no time.
If you are a visual learner, this could be the method book for you. All of the Illustrated instructions are of a generous size and include detailed explanations. In this complete guide, you can also find in-depth explanations of 100 tools, a visual directory of over 50 textiles, and a list of frequently asked questions. The tools you'll need, from scissors and needles to rulers and chalk, are all covered in this book. Close-up images of various tools, both manual and mechanical, let you determine which tools are appropriate for your task and show you how to use them effectively.
Pros:
Complete guide to sewing
Covers all essential techniques for hand stitching, as well as using a sewing machine
Clear instructions
Usually can be found in your local library
Cons:
The price point is high
No patterns for male clothing
2. Best Reference Book for Sewing Techniques—Reader's Digest Complete Guide, by Reader's Digest (Ed)
About Reader's Digest Complete Guide
Learning how to sew is a great way to hone your patience, focus, and problem-solving skills, all of which are highly marketable. But all that will happen when you know how to employ techniques and accurately follow patterns.
The vintage edition of the Reader's Digest Complete Guide may be harder to find, but it also holds customization guidance, which is absent from the most recent revisions. The plethora of diagrams and sketches is easy to understand, and the textual steps are straightforward. So maybe keeping an eye out for this book in your local thrift stores is not a bad idea.
This book will help you learn and improve your sewing techniques in a clear manner and without making you feel lost. It is a great beginner's guide that is also useful for the intermediate sewer, as you can find a wide variety of techniques, including, but not limited to, necklines, collars, pillows, sleeves, buttonholes, belts, and waistbands, among others.
Pros:
Vintage couture patterns
Large illustrations
Easy to look for a particular technique
Can help with most clothing projects, even men's and children's options
Cons:
Hard to find the initial edition
Language may appear outdated
3. Best Sewing Book for Fabric Selection—All New Fabric Savvy, by Sandra Betzina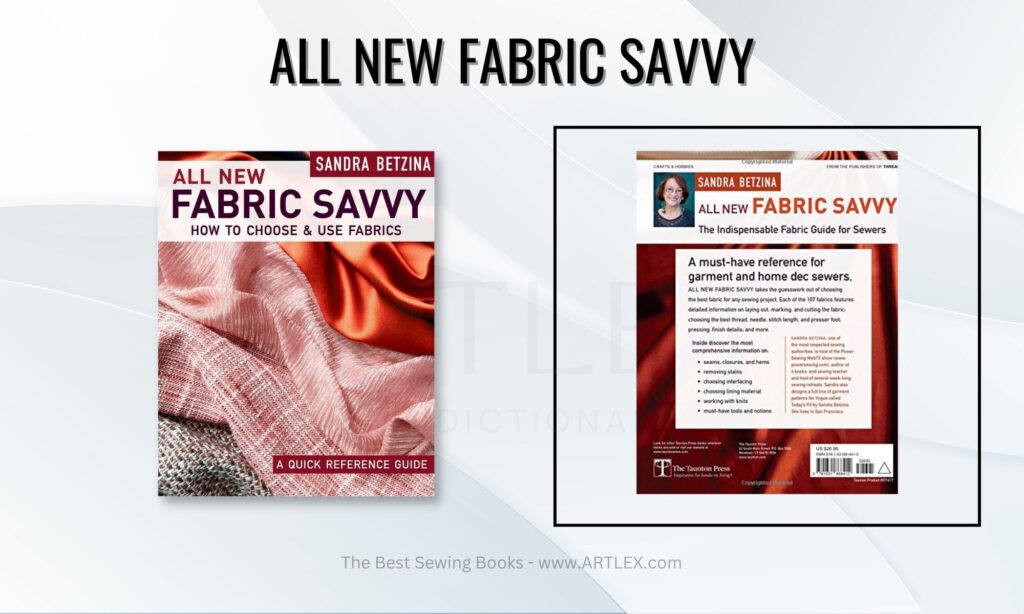 About All New Fabric Savvy
Sewing books are used to teach and guide individuals on various aspects of sewing, including techniques, patterns, and styles. However, before you even start, you need to pick a beautiful fabric for your sewing project.
Different fabrics can provide inspiration, but you need a book to explain all the fabric facts and specific sewing knowledge. Sandra Betzina, a long-time sewing instructor, has saved you the trouble of trial and error by sewing with more than 106 different materials.
There is a dedicated section for each type of fabric, outlining its optimum applications, recommended treatments, recommended needle sizes and types, ideal presser feet, under-the-machine handling techniques, and much more. With 475 photographs, this is one of the best reference books on the market.
You'll also find a comprehensive guide to stain removal techniques, conducting a burn test on your fabric, and much more in the appendix at the back of the book.
Pros:
Fantastic resource
Useful tips beyond just fabrics selection
Cons:
eBook is not indexed, so it is hard to locate each fabric by name
Lack of information on which lining would be best paired with each fabric
4. Best Books For a Sewing Machine—The Sewing Machine Accessory Bible, by Wendy Gardiner and Lorna Knight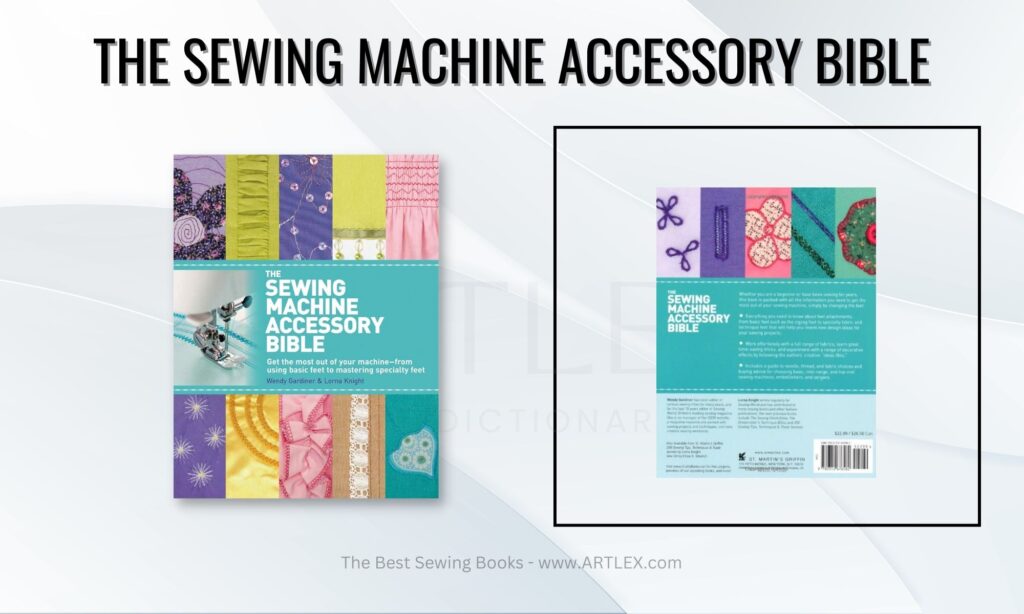 About The Sewing Machine Accessory Bible
When looking for the best sewing books for beginners, especially for using a sewing machine, it goes without saying that the handiest guide is the actual manual, especially for things like sewing machine tension, among others. Having read it, you will have a clear idea of how to use your machine fully. However, to knit fabrics or for garment sewing, you need instructions on how to use the machine's accessories.
For that case, the Sewing Machine Accessory Bible is a great resource, if you have just started sewing with a machine. This book introduces sewing guides for each foot of your machine, depending on the fabric and type of stitch you want to make, and it even comes with a buyer's guide and troubleshooting section.
In the first chapters, the clear, large photographs, along with the diagrams explain clearly each part of your sewing machine, followed by the correct use of each foot with a wide range of fabrics and pattern instructions.
The book is well-written and simple to understand because the information and directions are laid out in bullet points. The numerous illustrations throughout the book serve to further facilitate the reader's grasp of the material. The breadth and depth of the issues covered in this book are two of its many strengths. Sewing machine anatomy, essential sewing tool kits, needle, thread, fabric, presser foot kinds and their uses, sewing machine buying guides, common sewing project issues, and solutions can all be found in this book.
Pros:
Enhanced sewing techniques with the use of machines
Complete guide to sewing with machine foot
Cons:
The ink color appears too light for some readers
Not a full accessory book, but mostly focuses on machine foot instructions
5. Best Sewing Books for Mending—Mending Life, by Nina Montenegro and Sonya Montenegro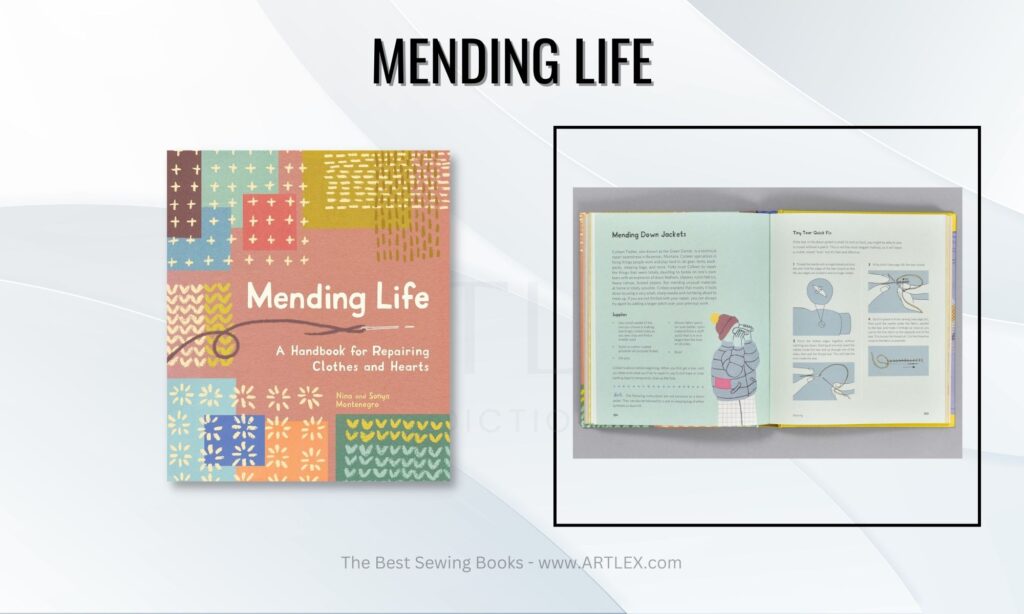 About Mending Life
Mastering the art of hand sewing has many practical applications, and mending your clothes is one of the most widely used. Learning to sew can provide you with greater freedom by allowing you to produce your own clothes and fix things when they break.
Meding Life is filled with full-color graphics and personal anecdotes alongside illustrated tutorials and how-to guides to show how mending can be a transformative act, for you and the world at large.
With the help of this book, you can learn the Japanese hand-sewing technique of sashiko for structural support and a wide variety of patchwork techniques, including simple and swiss weaves, crocheted and knitted patches, and even needle-felted patches. Finally, you will find step instructions on how to fix holes, among other common alternations, including jeans hemming, taking in skirts, and adding pockets to your leggings.
Pros:
Includes both theoretical and practical information on sewing, along with artwork and heartwarming tales
Variety of hand stitches
Cons:
Long introduction to the environmental consequences of fast fashion
6. Best Sewing Books for Plus Size Couture—Ahead of the Curve, by Jenny Rushmore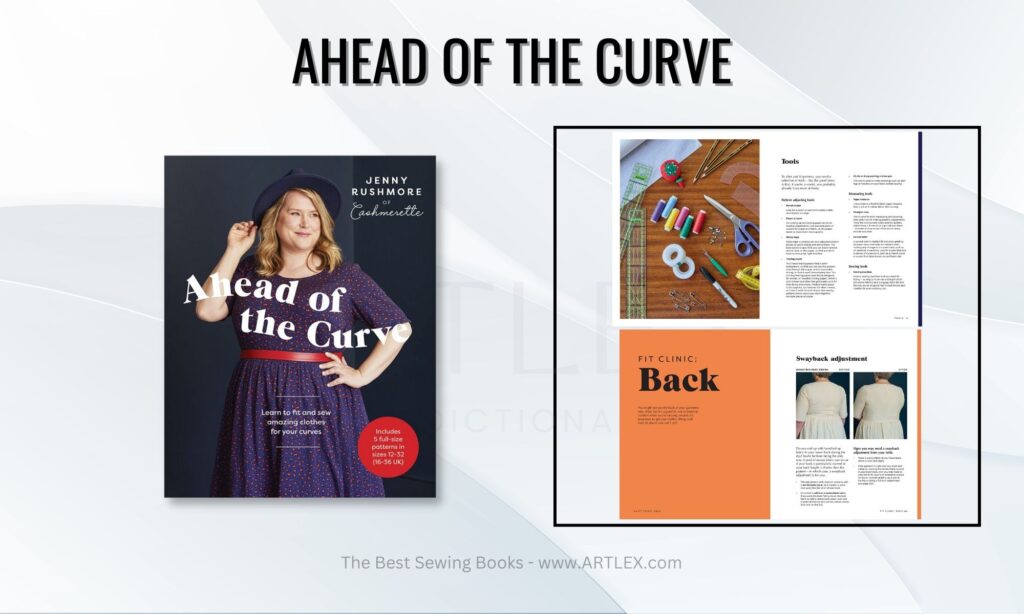 About Ahead of the Curve
Sewing books can provide step-by-step instructions, illustrations, and tips to help beginners learn how to sew or help experienced sewers expand their skills and knowledge. Sewing books can also offer inspiration and ideas for creating unique and personalized garments, especially for plus-size women.
Ahead of the Curve is an haute couture sewing technique book focused on women of sizes US12-32. The book has free patterns and sewing skills explanations needed to make pants, t-shirts, a sleeveless top, and two dresses.
In order to help you master the best fit for your body type, the author guides you through a series of "Fit Clinics," which are tutorials and case studies that simplify the fitting procedure. Once you've mastered this, you'll have the freedom to design an infinite number of unique and flattering garments for your physique.
Pros:
Pattern cutting instructions
Pattern markings for plus-size women
Pattern size can be altered to fit your body measurements
Cons:
No sewing patterns for men
Basic designs
Conclusion—The Best Sewing Books 2023
Most people learn and perfect their sewing skills by reading books or taking classes. Both novices and seasoned seamstresses can benefit from clear, illustrated directions and expert hints. Unique clothing, accessories, and home furnishings can be made with the help of sewing books, which can also serve as a source of inspiration and ideas.
If you want to start sewing, before you do your first stitch, you might want to check The Sewing Book: Over 300 Step-by-Step Technique, by Alison Smith. This guide to sewing has patterns, illustrations, and full-on projects that can help you learn the craft from day one all the way to use as a reference in years to come.
Further, being able to mend your things at home can save you time and energy by allowing you to sew at your own pace and on your own schedule, rather than having to take your items to a tailor or seamstress. Mending Life, by Nina Montenegro and Sonya Montenegro is a great resource to have, both as inspiration and as a way to learn hand stitching and complete sewing projects.
We hope you found our analysis of the best sewing books of 2023 to be helpful. Consult our associated guides for further sources of comparable items for the artistic lifestyle.