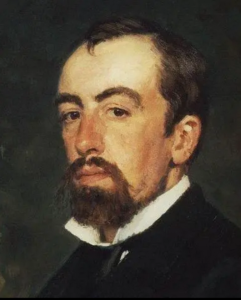 Vasily Dmitrievich Polenov was a Russian painter best known for his landscapes and historical paintings depicting Jesus Christ's life. Born on the 1st of June, 1844, Polenov grew up in a wealthy, intellectual, and artistic family in St. Petersburg. Polenov studied at the Imperial Academy of Arts and at Saint Petersburg's Law University from 1863 to 1871 under Pavel Chistyakov. Polenov gained knowledge through his parents' teachings and multidisciplinary education. He was awarded the Great Medal for his painting The Resurrection of Jairus' Daughter. His vision of life was summarized as promoting "happiness and joy" through art, culture, and education. Polenov died on the 18th of July, 1927.
What Does Vasily Polenov Paint About?
Vasily Polenov paints about rural life and landscapes. His paintings often feature idyllic scenes of peasants working in fields, forests, and rivers, portraying them with a sense of dignity and respect. Polenov's work also showcases the natural beauty of the Russian countryside. He captured its changing seasons and diverse flora and fauna. In addition to his rural scenes, Polenov also painted historical and biblical subjects, often incorporating them into his landscapes. Overall, Polenov's paintings convey a deep appreciation for the beauty of nature and the simple life of the Russian peasant.
Who Was
Vasily Polenov

Influenced By?

Vasily Polenov was greatly influenced by Henri Regnault, a French artist who died a heroic death in the Battle of Buzenval in 1871. Polenov was captivated by Regnault's art as well as his personality and courageous character. Polenov might have seen Regnault's monumental composition "Juan Prim, 8 Octobre 1868" at the 1873 World Fair in Vienna.
What Art Movement Is
Vasily Polenov
Associated With?
Vasily Polenov is associated with the Peredvizhniki movement of realist artists. This movement was also known as The Wanderers or The Itinerants in English. The Peredvizhniki were a group of Russian realist artists who formed an artists' cooperative in protest of academic restrictions. This cooperative evolved into the Society for Travelling Art Exhibitions in 1870.
Vasily Polenov Artwork
Vasily Polenov was recognized by the Russian Academy and the Society of Traveling Art Exhibitions. Polenov was appointed a fellow of the Imperial Academy of Arts in St. Petersburg in 1893. He also taught at the Moscow School of Painting, Sculpture, and Architecture. Today, his former home in Borok, near Moscow, has been converted into a museum protected by the national trust. Below are a few of his creations.
"A depiction of Jesus and the woman taken in adultery"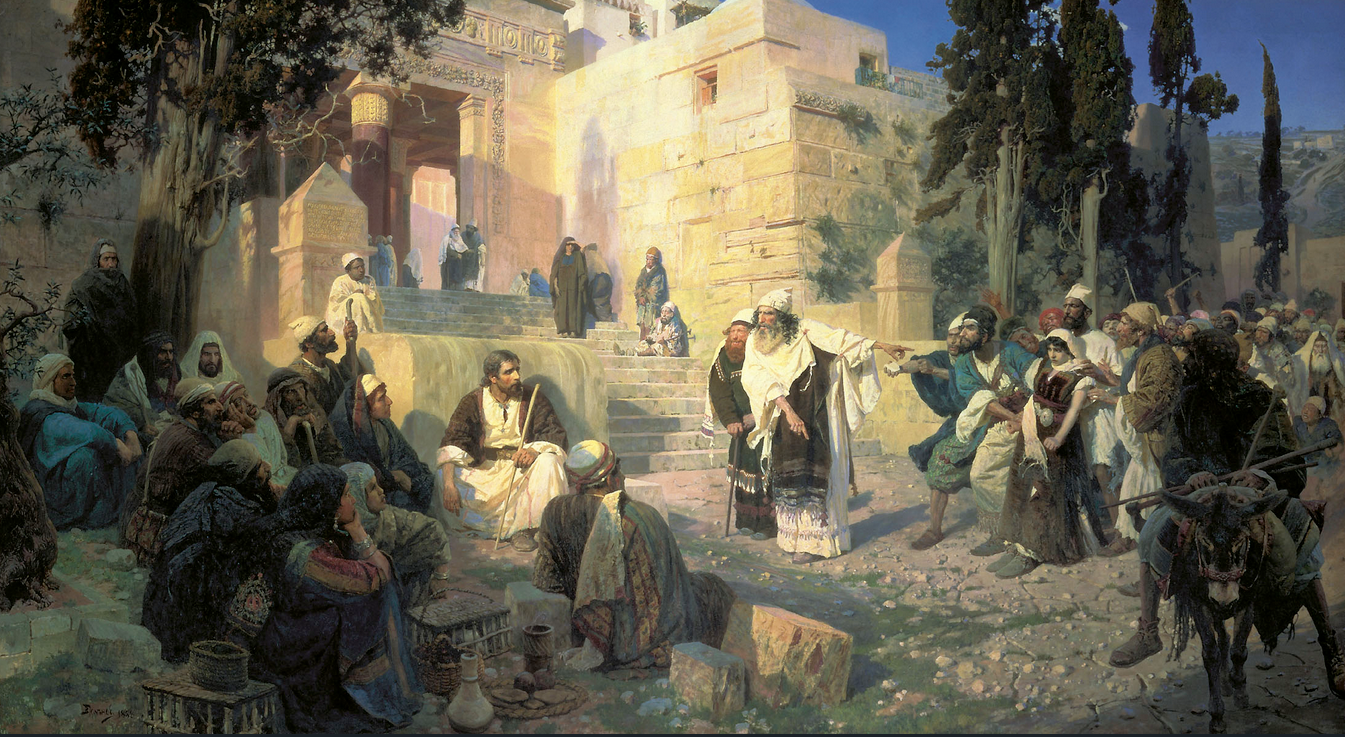 "Granny's Orchard"

"John and James"

"The Ghosts of Hellas"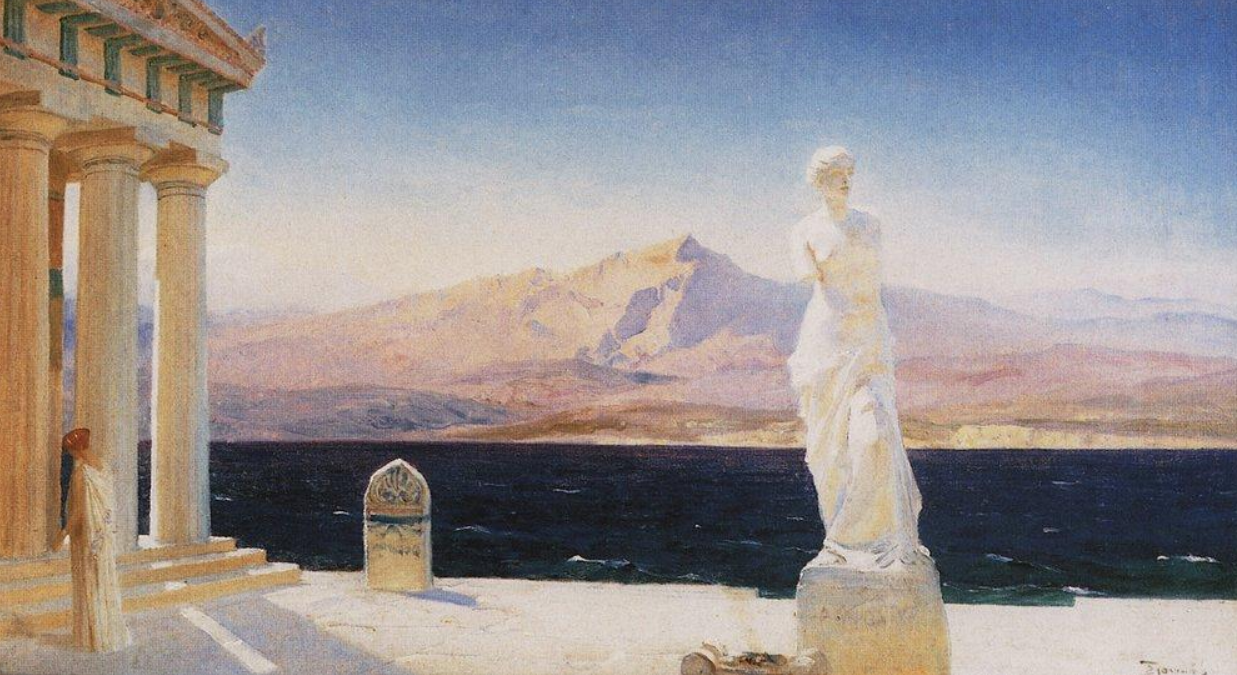 "Tarusa"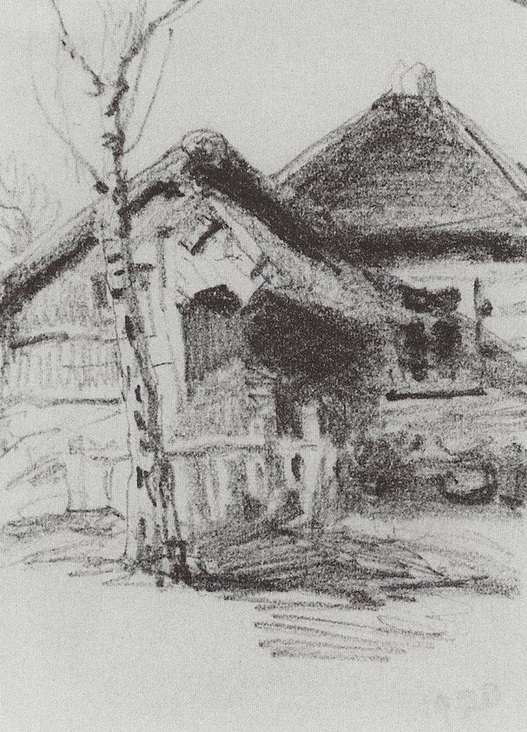 "Portrait of V. N. Voeikova, the grandmother of the artist"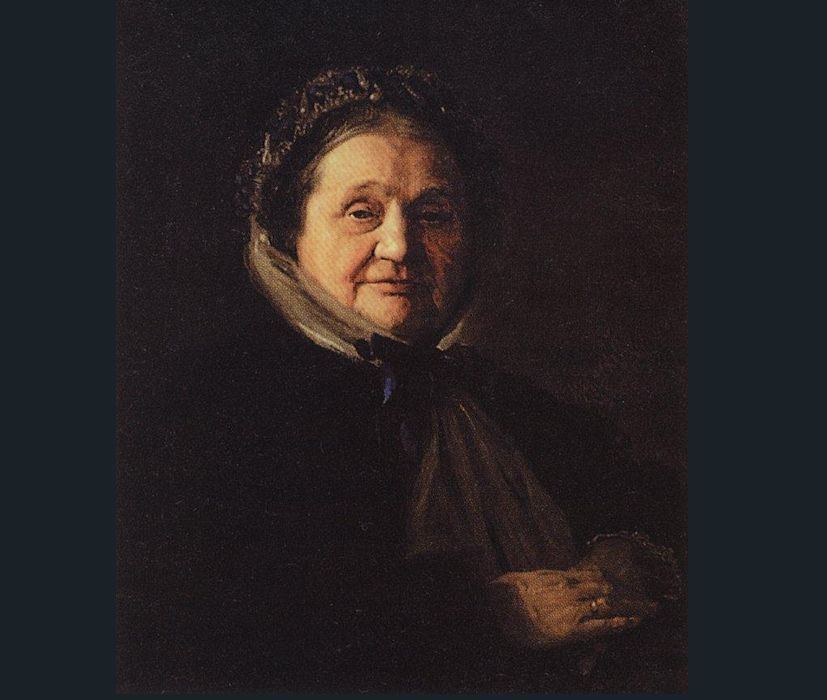 "Downpour"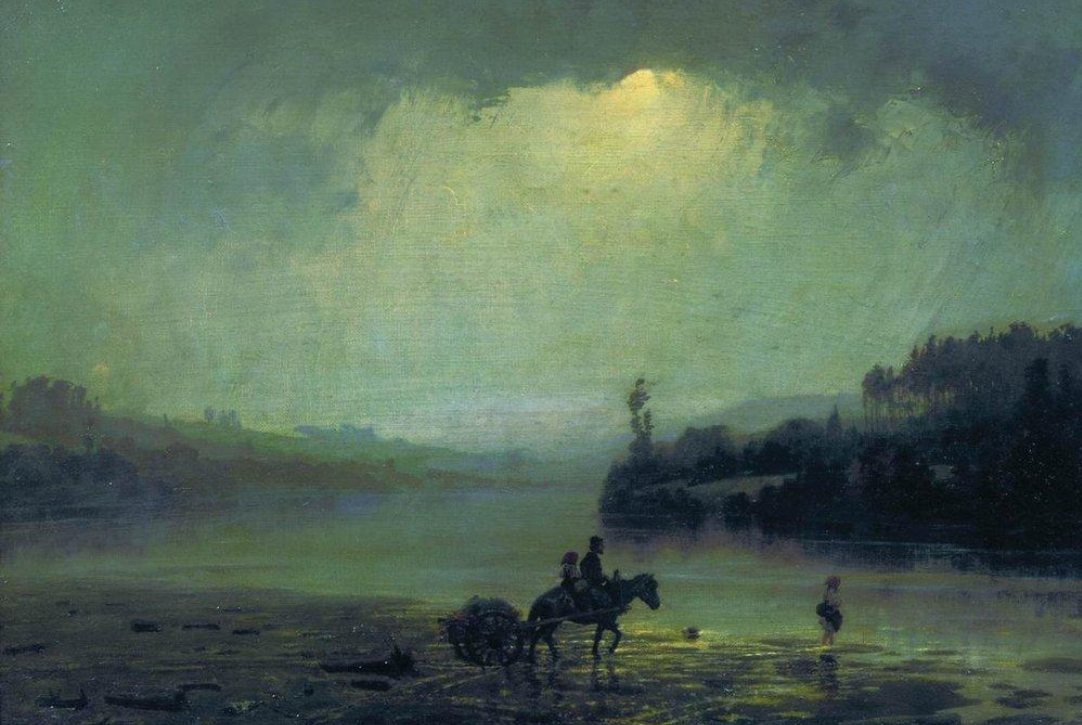 "Feast of the Prodigal Son"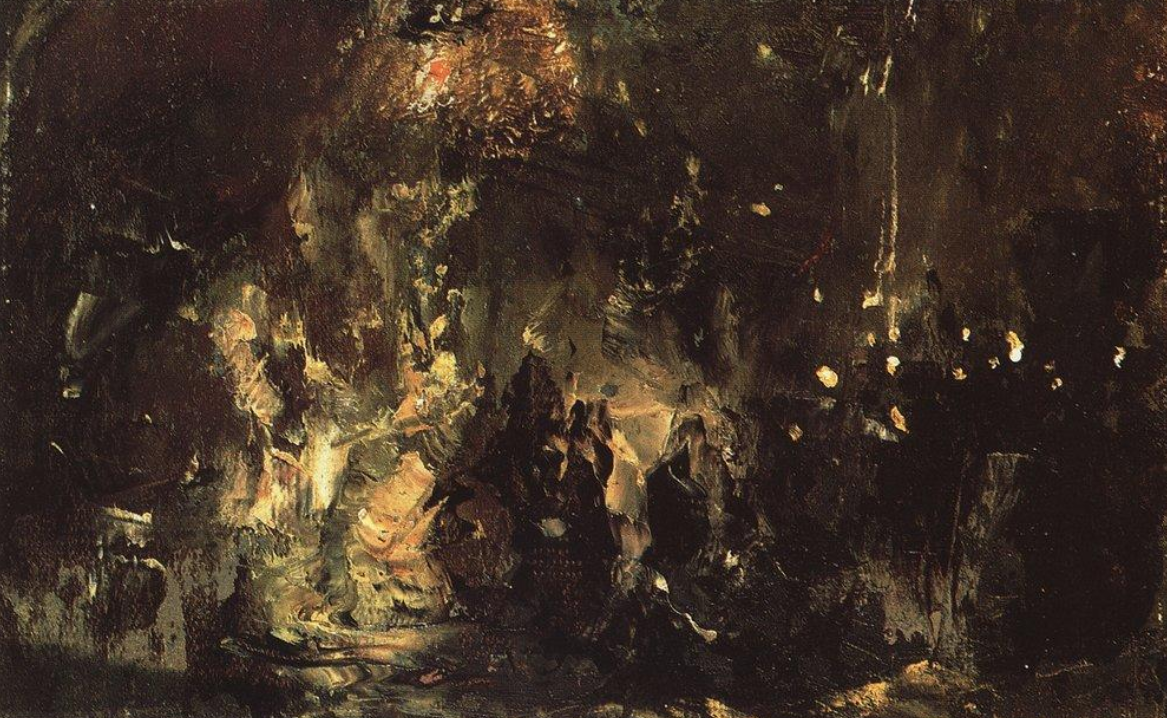 "Droit du seigneur"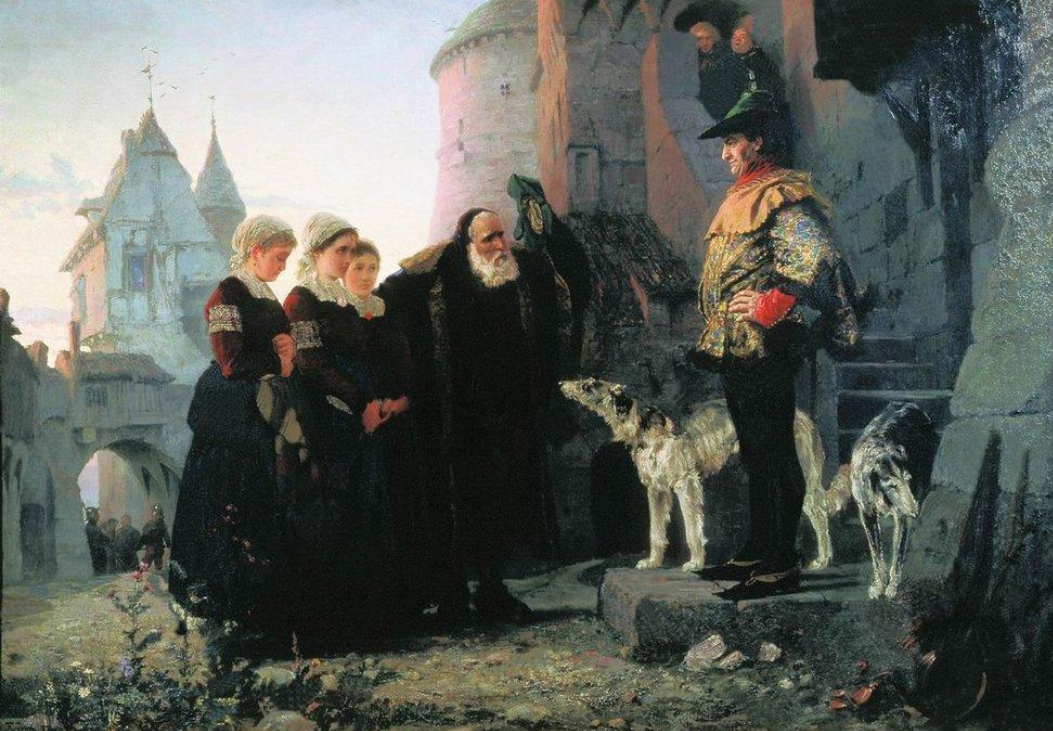 "Christ and the Sinner"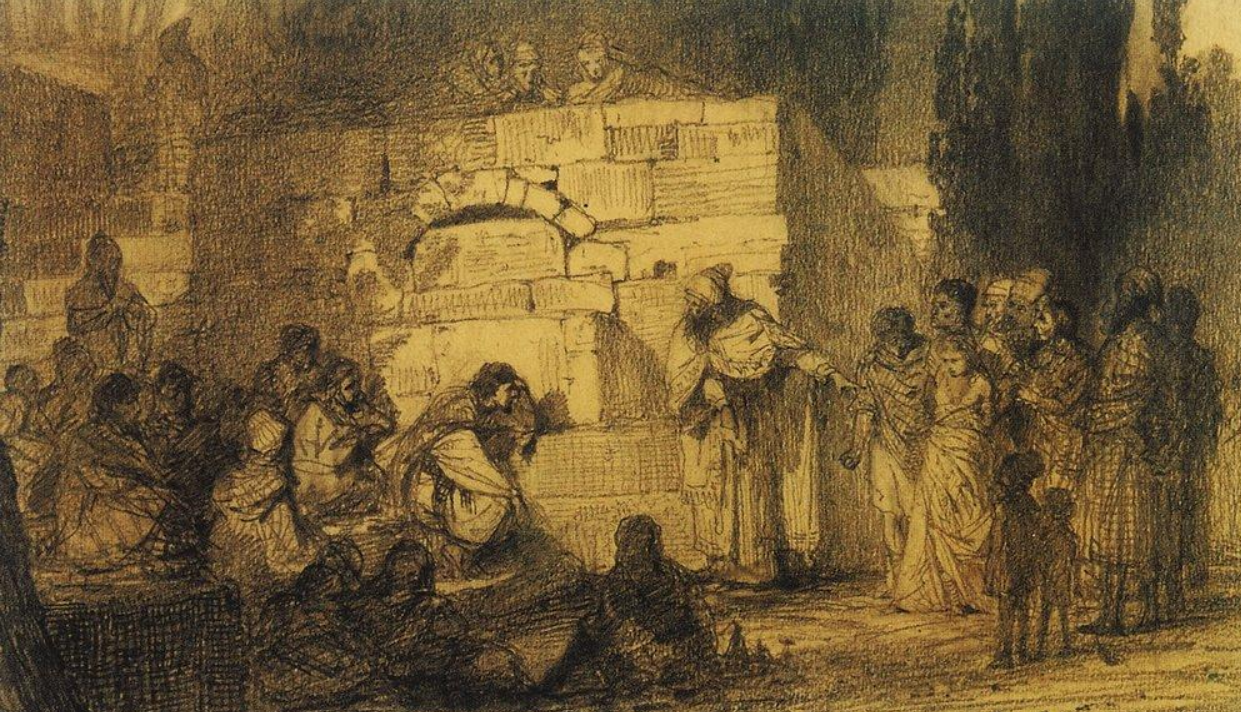 "Montenegrin girl"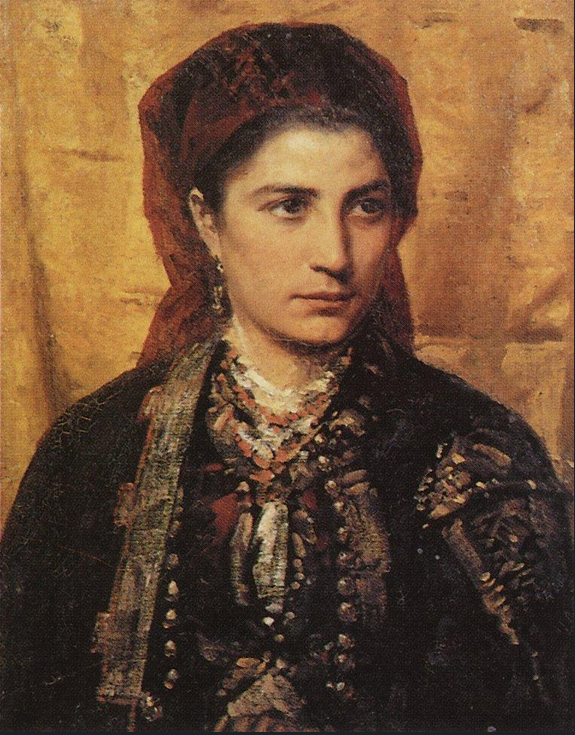 "Portrait of D. Khrushcheva, the artist's sister"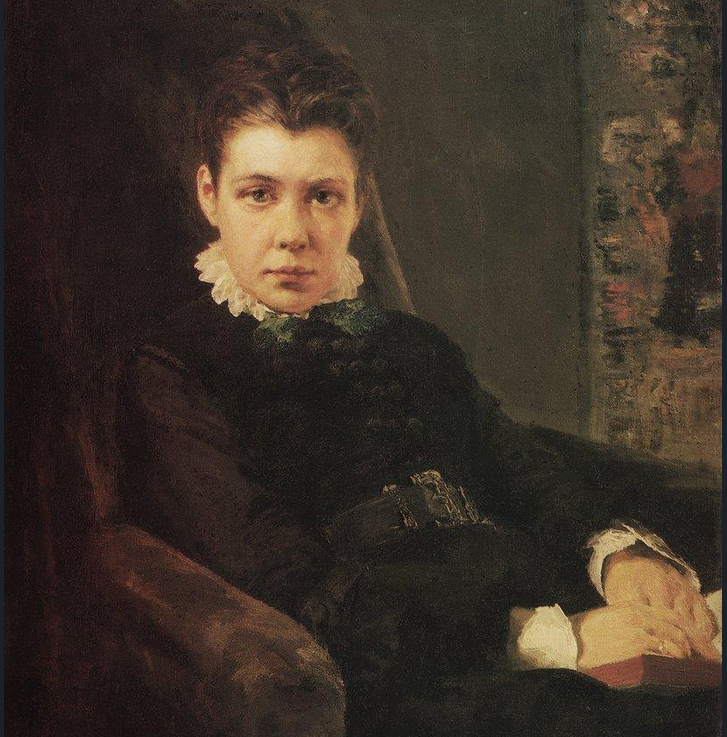 "White Horse. Normandy"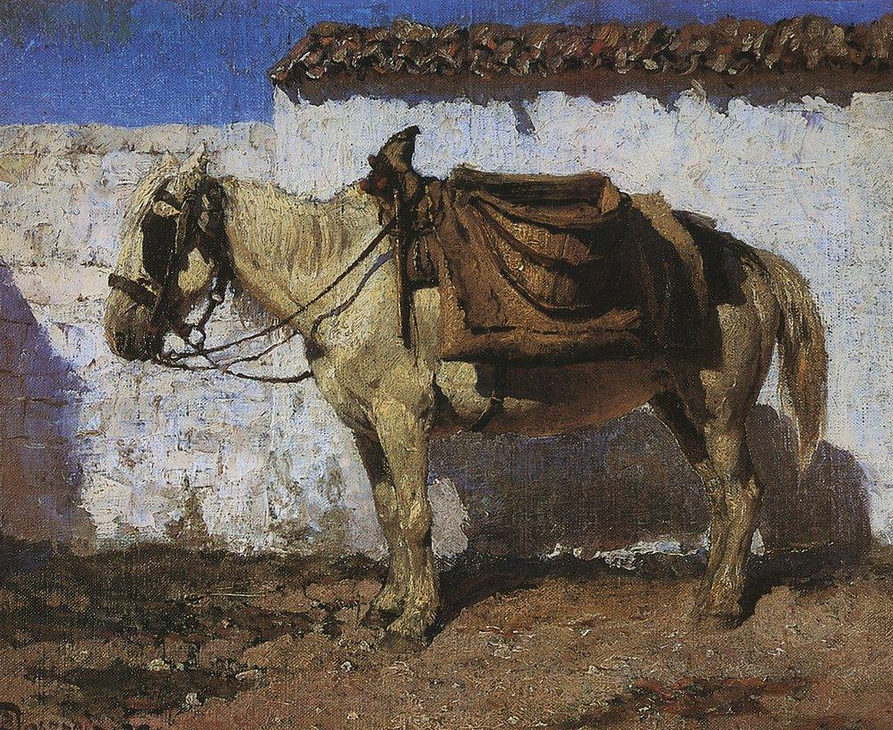 "The head of model Blanche Orme"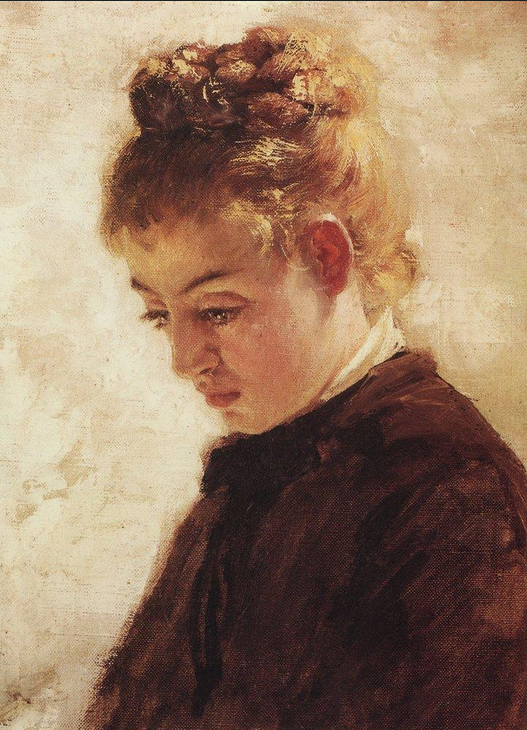 "The Birchwood Alley"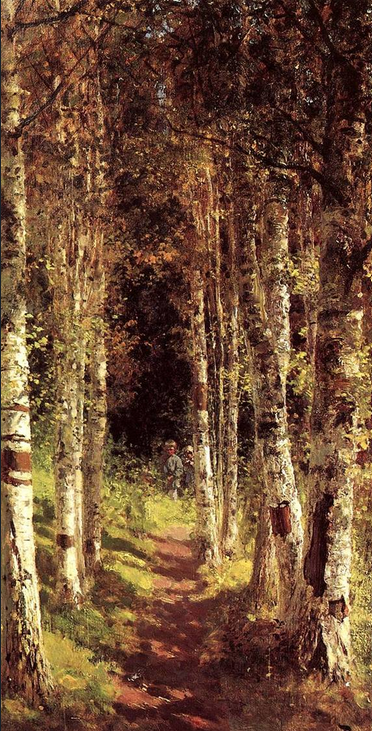 "The bylinas narrator Nikita Bogdanov"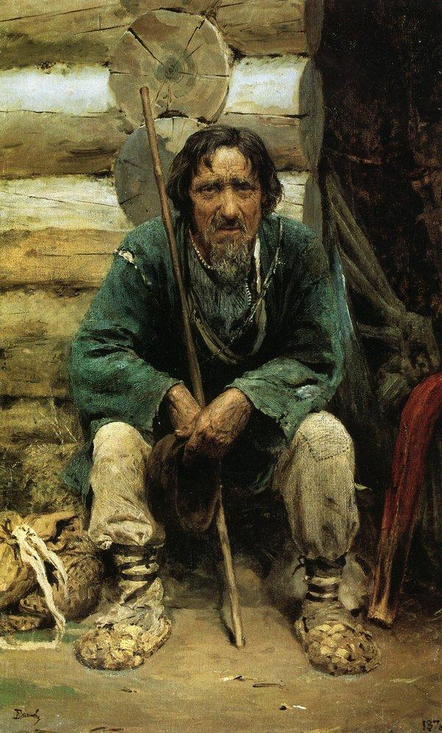 "The ill woman"