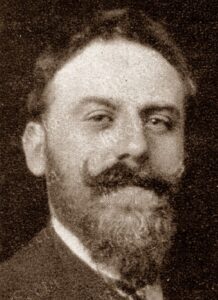 Ulisse Caputo was an Italian painter best known for his depictions of sophisticated and elegant women in evening wear situated in interior scenes such as the theater or a cafe. Though Caputo was initially taught by his stage-set designer father, he formally received his education at the Accademia di Belle Arti of Naples under Stanisolao Lista and Domenico Morelli. Caputo was similarly taught by Gaetano Esposito. Born on the 7th of November, 1872, Caputo moved to Paris in 1899 and became one of the Italian artists in the city. Caputo later exhibited his works in the French capital's Salon as well as in Venice's Bienalle and in a slew of international exhibitions. After a successful career in Italy, America, and Europe, Caputo died in Paris on the 13th of October, 1948.
What Does Ulisse Caputo Paint About?
Ulisse Caputo painted images of French society's flamboyant women mostly in charming interior locations. His works have distinctly beautiful, saturated colors with special attention given to details such as the texture of the fabric, embroidery, and patterns. Caputo's interest is in the depiction of light and its representation.
Who Was
Ulisse Caputo

Influenced By?

Ulisse Caputo was influenced by American Impressionist artist Richard E. Miller, specifically in the use of color. While Caputo's palette was previously dark while in Naples, his tones became brighter and vibrant upon meeting Miller. Caputo also included luminosity in his technique after a visit to Morocco in 1924.
What Art Movement Is
Ulisse Caputo
Associated With?
Ulisse Caputo utilized a variation of French Impressionism as he structured some of his compositions based on color and light. Though Caputo's use of chromatic tones came from his French connections, he also partitioned light into a swirl of colors from an unrevealed source, thereby exposing elements of Italian Divisionism, which is a branch of Pointillism.
Ulisse Caputo

Artwork

Ulisse Caputo's artworks received a medal in the Salon of the Société des Artistes Français in 1909 as well as another gold medal in the Munich exhibition of 1910. Below are a few of his creations.
"Donna che legge"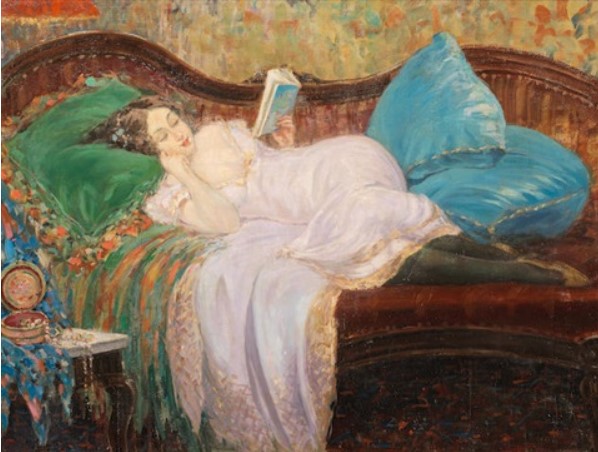 "A Parisian woman"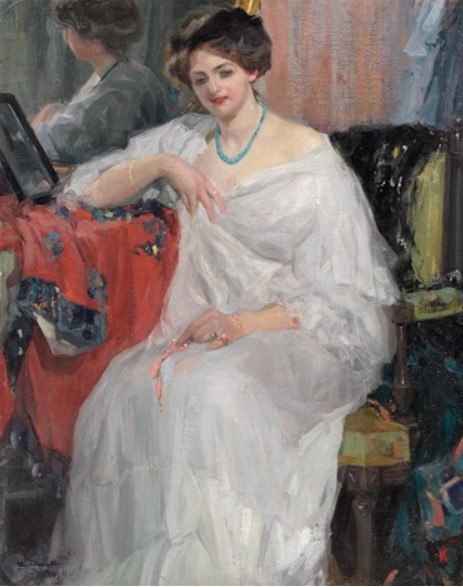 "The piano player"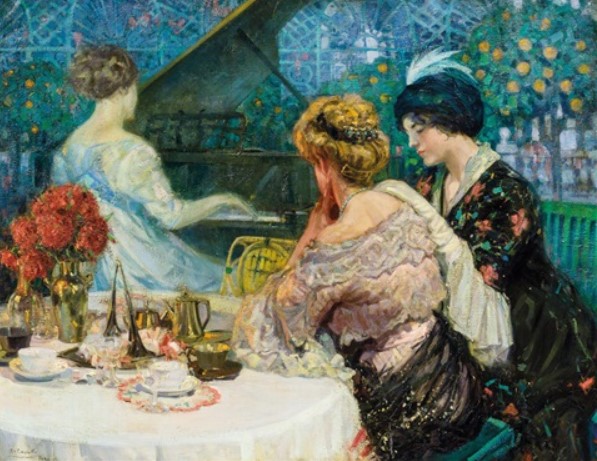 "Portrait of a lady holding a fan"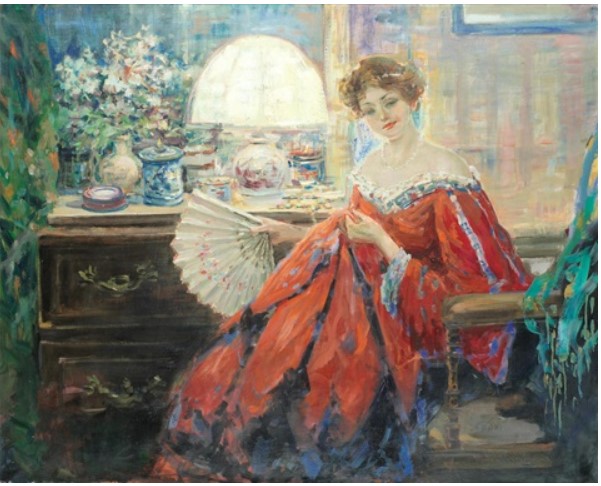 "Al teatro"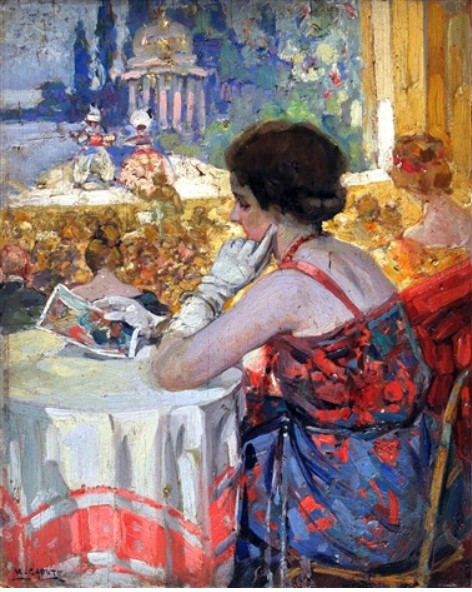 "Ritratto di signora"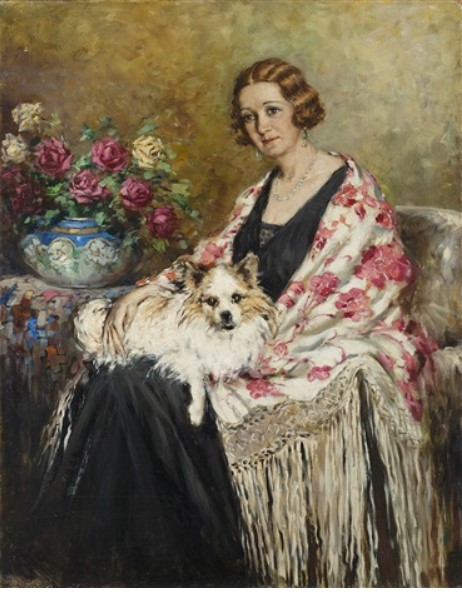 "Riposo"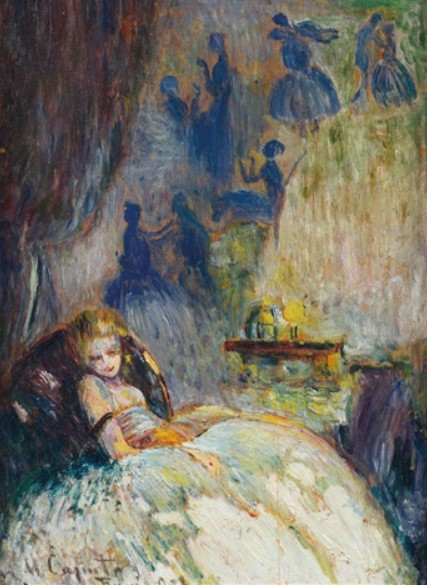 "Interno con figura"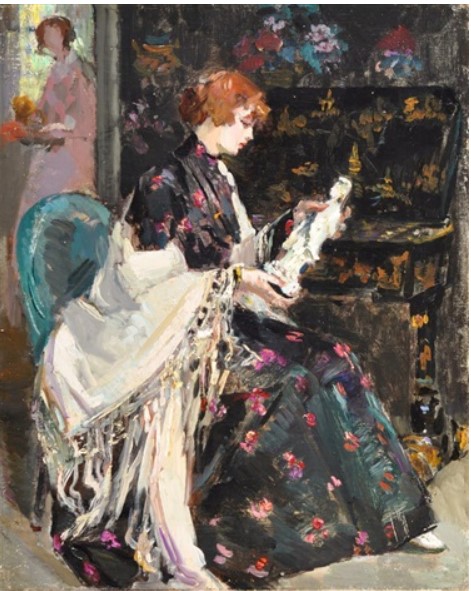 "Intimité"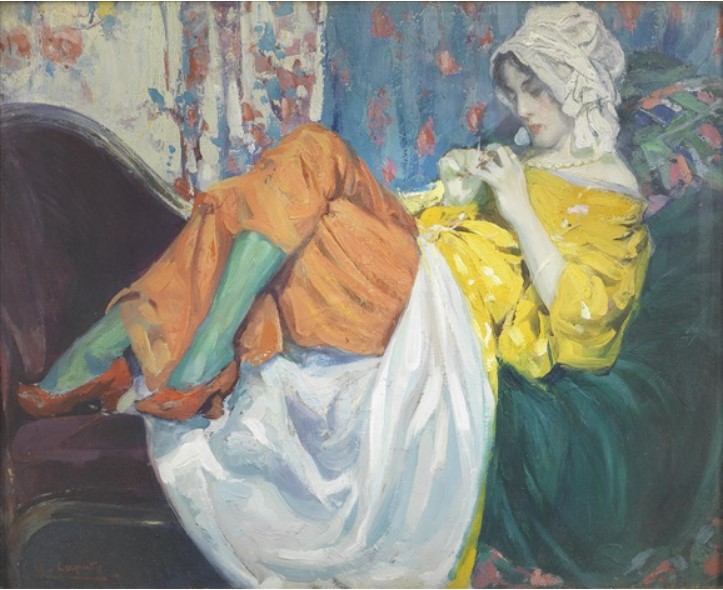 "Happy Provence"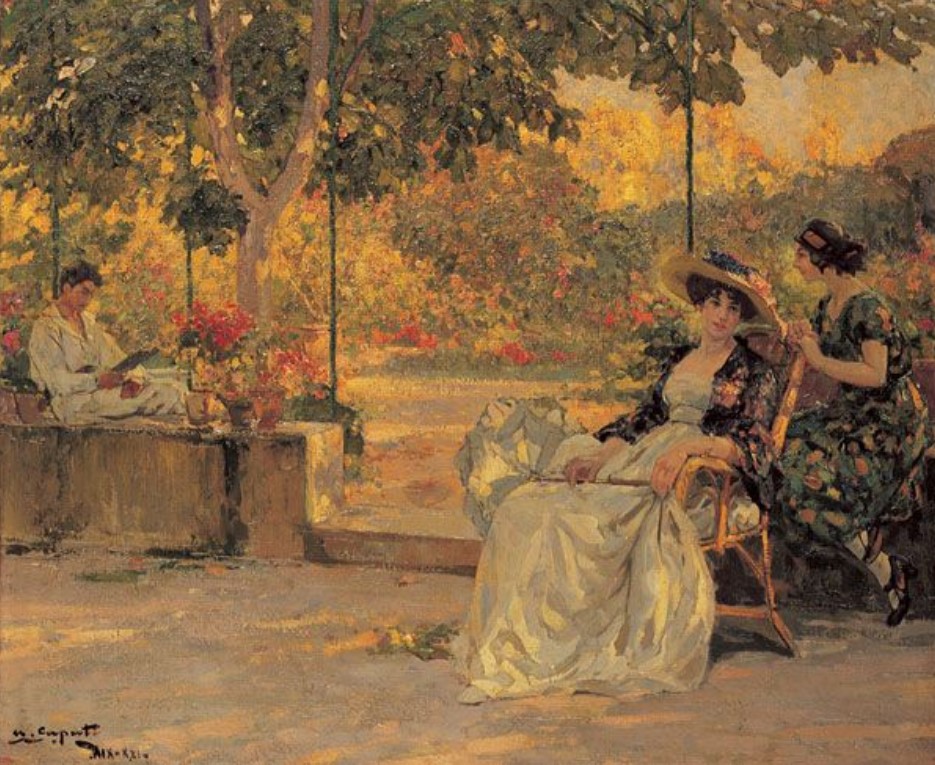 "Lady in a Blue Dress"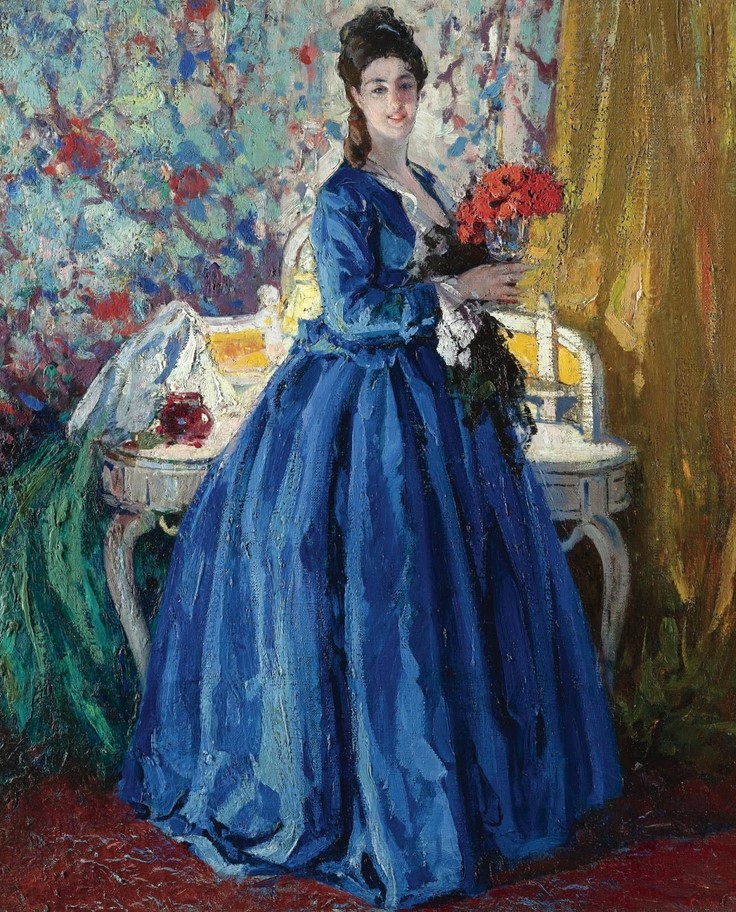 "Woman in an interior"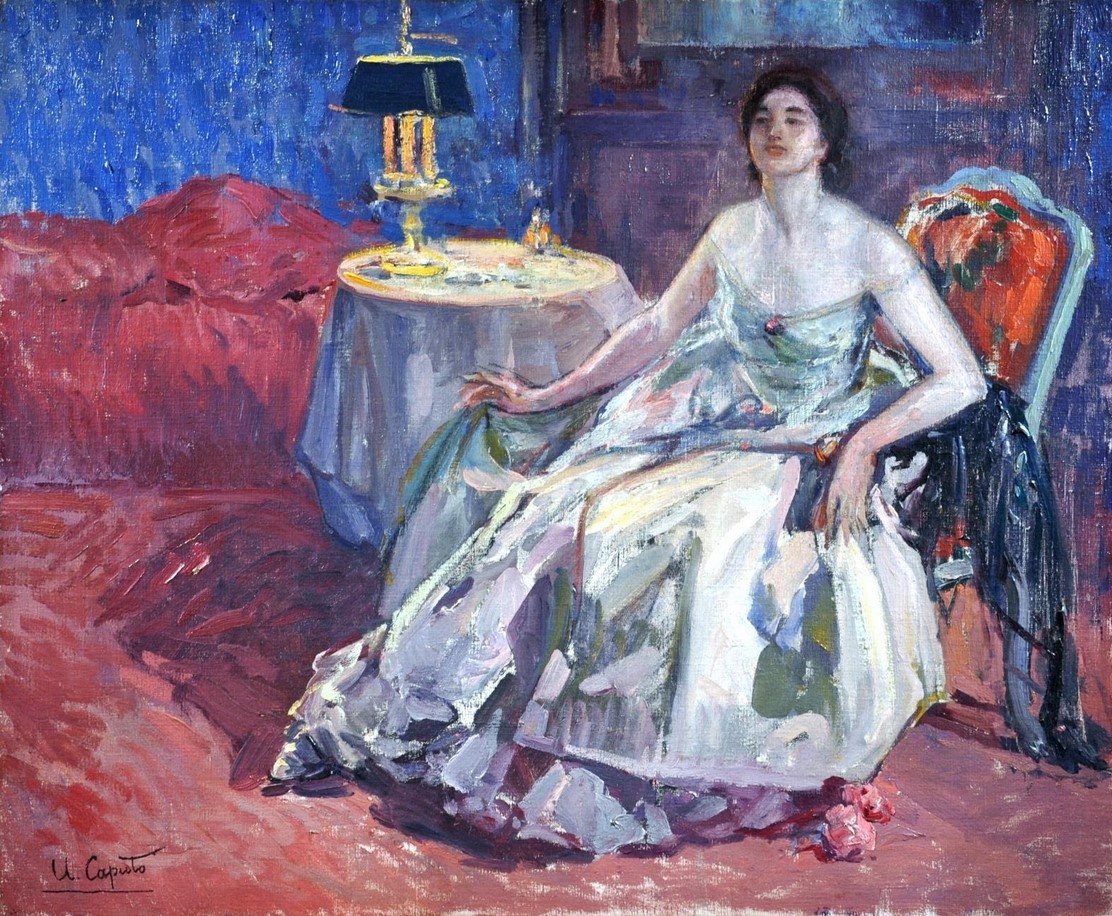 "Le jardin du Luxembourg"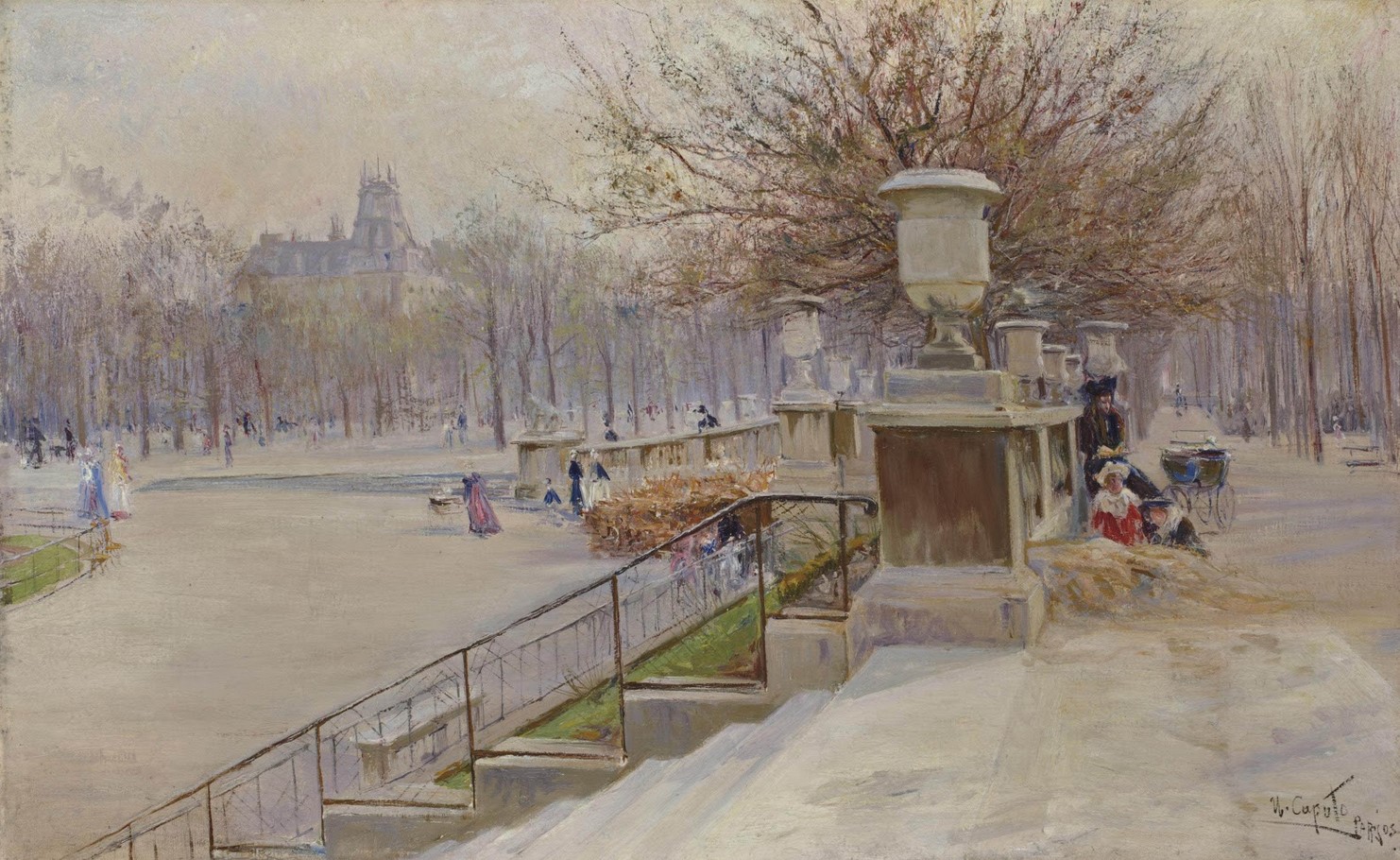 "La violoncellista"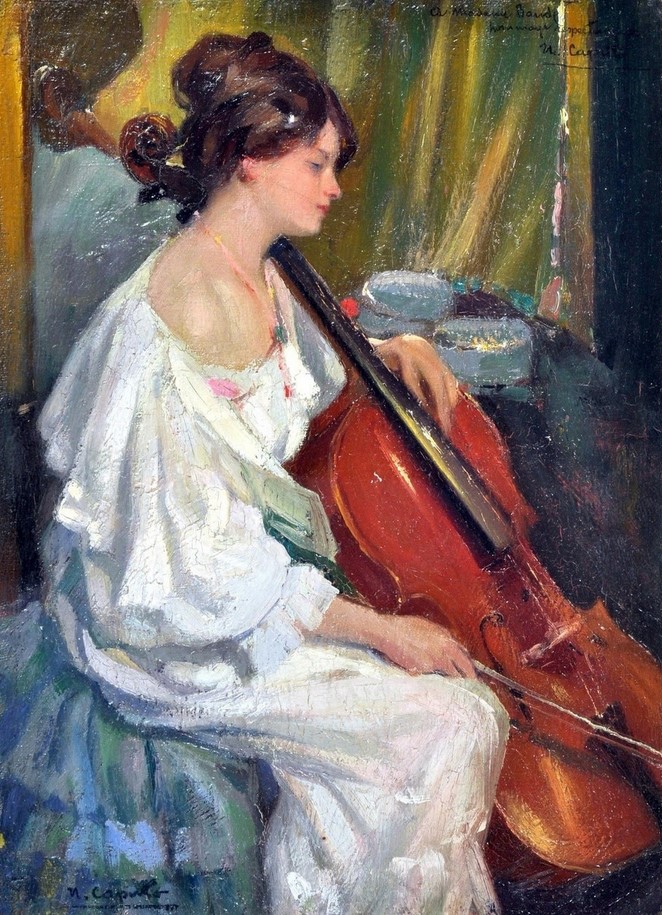 "A busy street"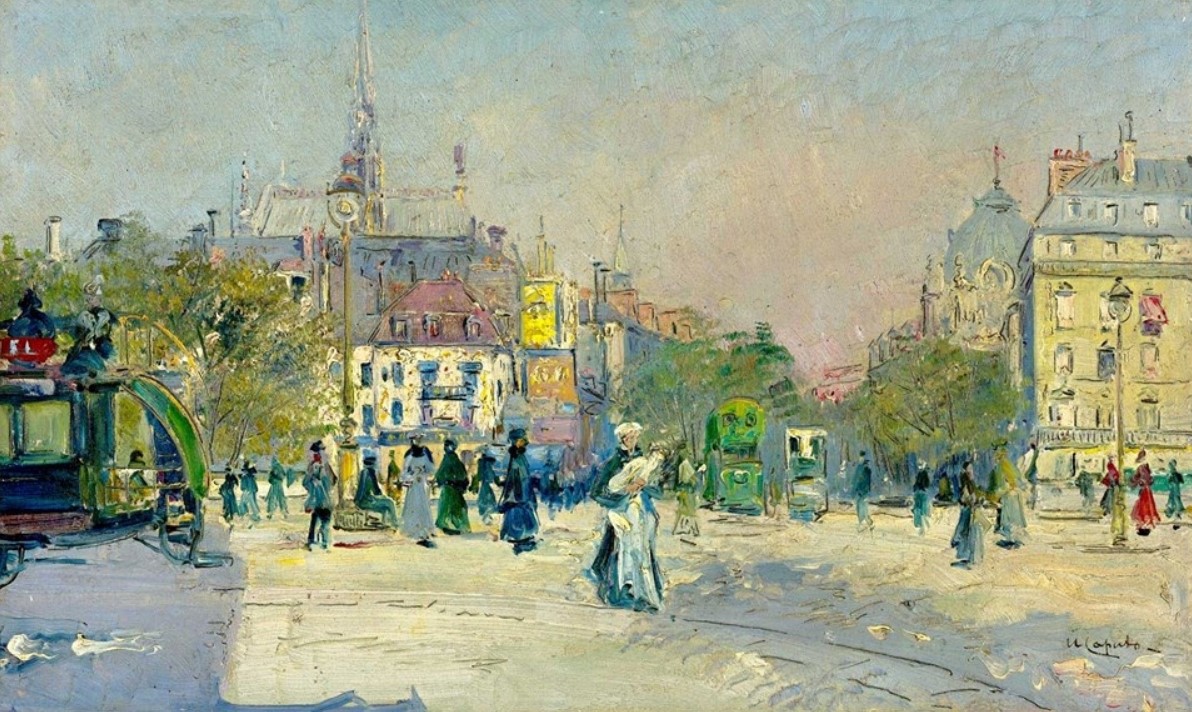 "La loge du theatre"
"L'inglesina"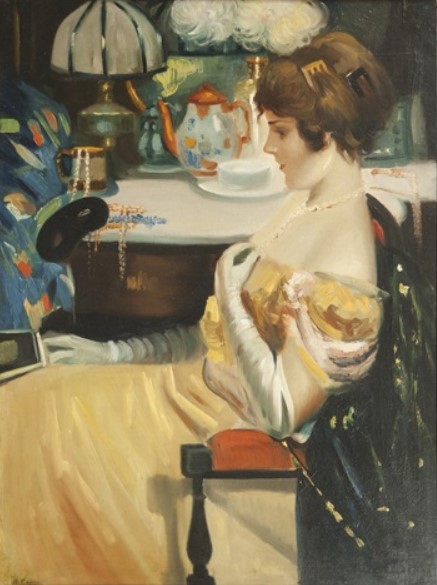 "La lettura"