Roger de La Fresnaye is a French painter born on 11 July 1885 in Le Mans, France. Roger's wealthy background enabled him to receive classical education at several art schools in France. He studied at the Academie Julian from 1903 to 1904 and at the Ecole des Beaux-Arts for the next four years. He spent his last year of formal education at the Ranson Academy, studying under Paul Serusier and Maurice Denice.
Roger associated with the Cubist painters and became a member of the Section D'or in 1912. He began to incorporate Cubism techniques into his paintings, abandoning the Symbolist style he had adopted earlier due to his teacher's influence. He exhibited extensively in his time with the Salon de Section d'Or and participated in the successful 1912 exhibition of over 200 artworks.
Roger enlisted in the army during World War I but had to be discharged in 1918 after he contracted tuberculosis. He returned to France to create more realistic paintings, eventually abandoning the avant-garde movement and techniques. Roger's works would be renowned for their influence on popularizing the Cubism movement. He died on 27 November 1925 in Grasse, France.
What was Roger de La Fresnaye Known For?
Roger de La Fresnaye was known for the coloring techniques he used in his paintings. Although he incorporated Cubist techniques in painting, he applied a more decorative approach and used brighter colors and recognizable geometrical forms. His preferred medium was oil on canvas.
Who was Roger de La Fresnaye Influenced By?
Roger de La Fresnaye was influenced by the artists of the Section d'Or, especially Picasso and Braque, but his unique style of coloring can be traced to an influence of Robert Delaunay's Orphism style.
What Art Movement was Roger de La Fresnaye Associated With?
Roger de La Fresnaye was associated with the Cubism art movement.
Roger de La Fresnaye Artwork
Below are some of the artworks of Roger de La Fresnaye
Artillery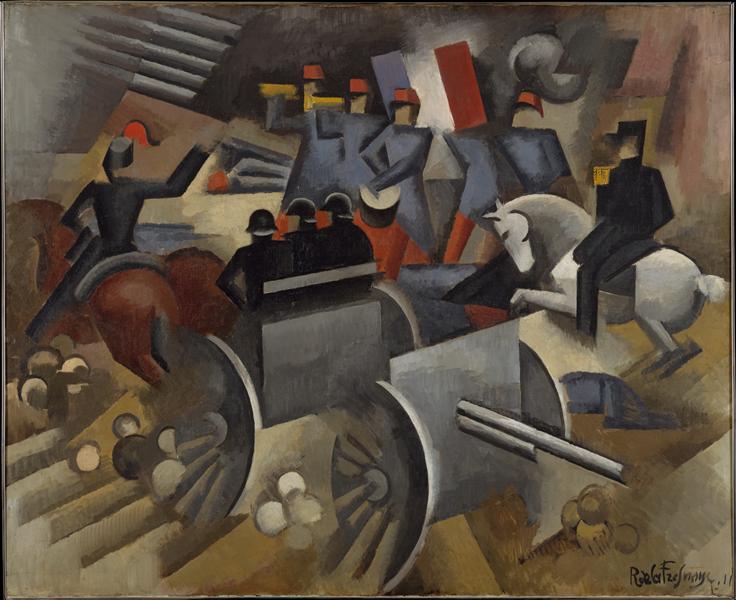 Diabolo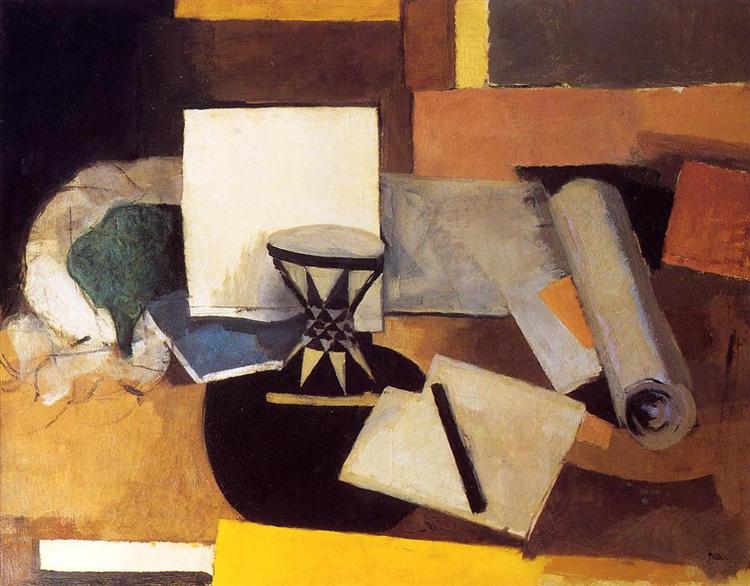 Joan of Arc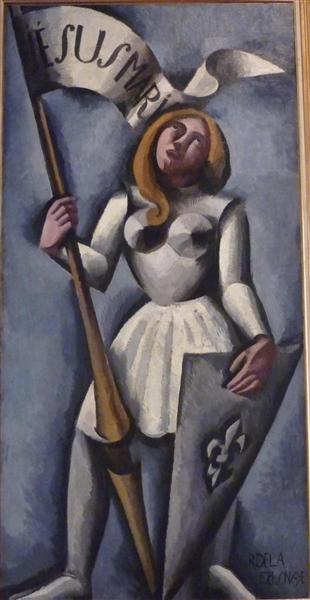 Landscape at Ferte Sound Jouarre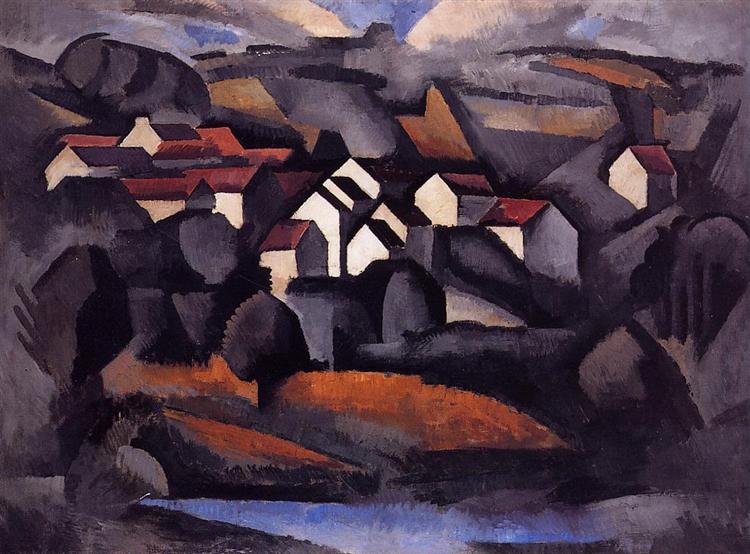 Married Life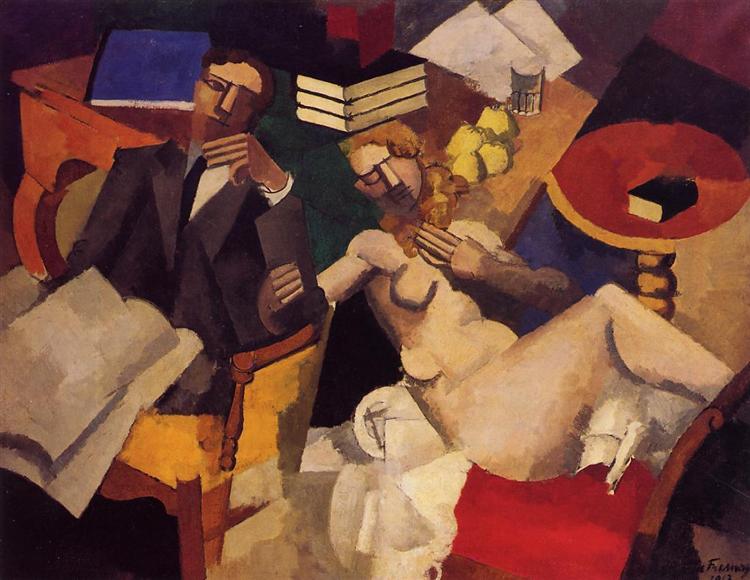 Seated Bearded Man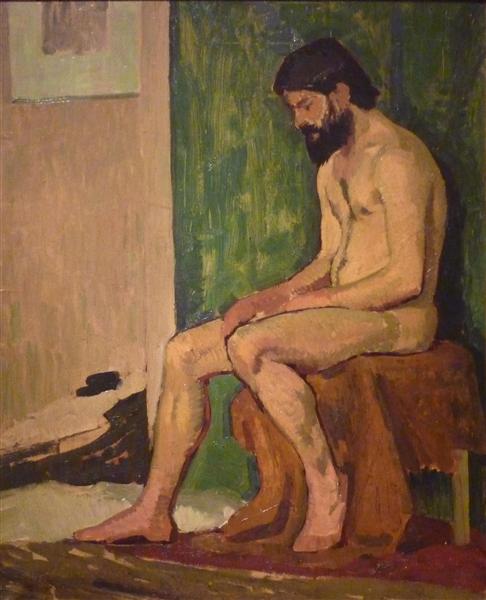 Seated Man
Smoking in the Shelter

Standing Nude from the Front

Still life with Cofee pot and Melon

Still Life, Tin of Tea, and Pot of Tobacco

Study for le Pierrot

The Conquest of air

The Factory Chimney, Meulan Landscape

The Fourteenth of July

The Shepherdess Spring Marie Child

The Penholder