Oleg Trofimoff is a Russian painter born in Tsarevo, Moscow, in 1962. Oleg was a child prodigy, winning a prize in a children's competition for his drawing of a plane bombing in Vietnam. Oleg Troofimoff enrolled in the Vasnetsov School of the Art and Industry, Moscow, in 1979 and graduated in 1984. Oleg furthered his studies at the Moscow State Art University from 1986 to 1992.
Oleg Trofimoff came into the limelight in the 1990s, attracting the attention of distinguished organizations and personalities. His artworks have been collected by notable people like President Vladimir Putin, Mikhail Gorbachev, and Dmitri Medvedev. Svetlana Medvedev, the former first lady, has also purchased sixteen of Oleg's artworks for her art galleries in Moscow and Bruges.
Oleg is renowned worldwide and has participated in more than twenty exhibitions at national and international levels. He is represented by prestigious museums and corporate collections such as the Dallas Arts and Craft Museum and the Naples Museum of Fine Art.  Oleg is still actively painting and creating unique masterpieces.
What Was Oleg Trofimoff Known For?
Oleg Trofimoff was known for his unique style of painting, a combination of Realism and Impressionism techniques. This style has often been described as Russian Realism. Oleg's artworks show the use of light brush strokes and a smudge of colors that are harmoniously related, to draw the viewer into the subject of the painting.
Who was Oleg Trofimoff Influenced By?
Oleg Trofimoff was influenced by Russian art masters such as Vladimir Stojarov, Geliy Korzhev, and Konstantin Korovin. The works of Vincent Van Gogh and Claude Monet studied by Oleg impacted the development of his style. Oleg has described van Gogh and Monet as his real teachers.
Oleg Trofimoff Artwork
Below are some of the artworks of Oleg Trofimoff
At Dawn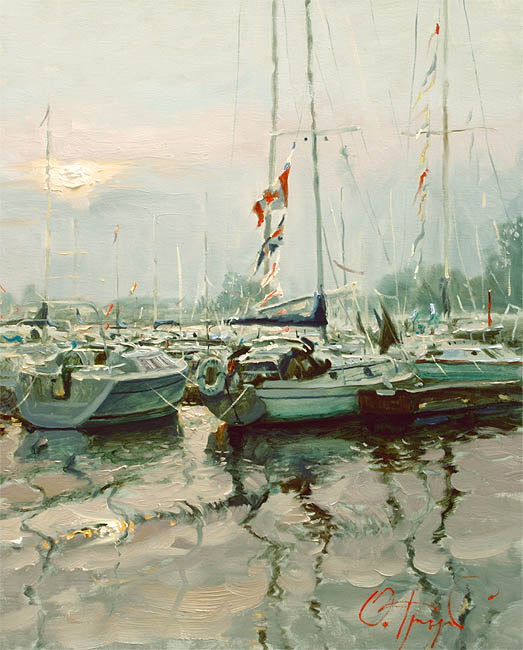 At the Pier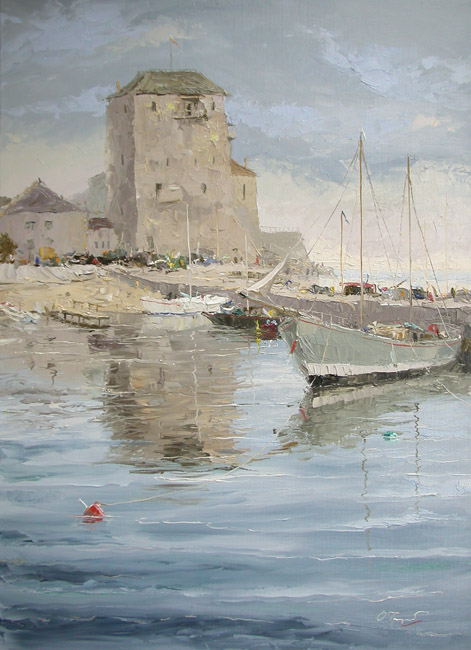 Azure Coast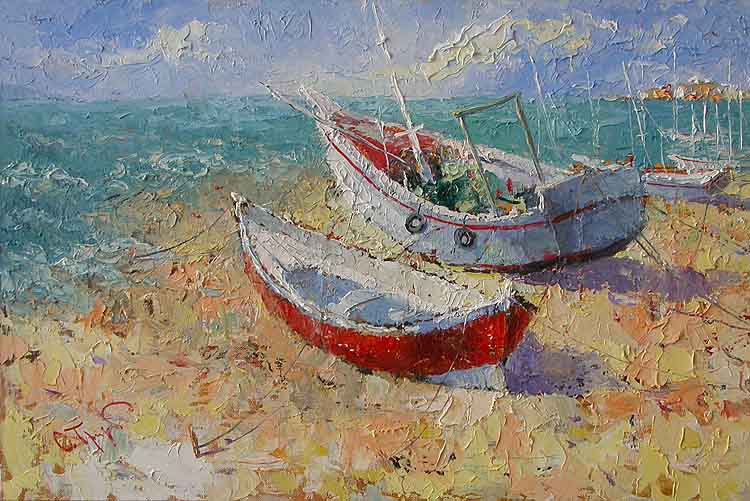 Azure Morning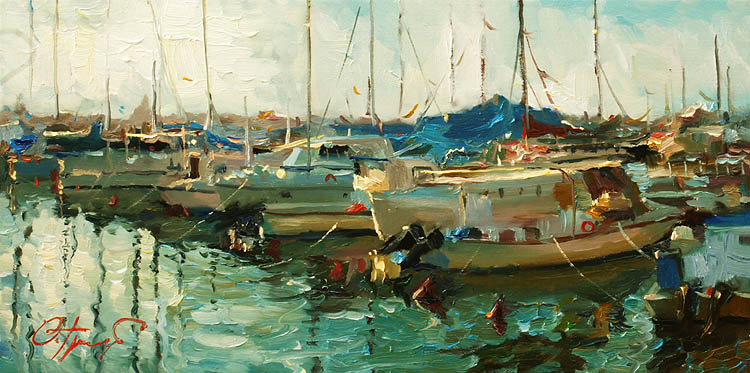 Beautiful Strength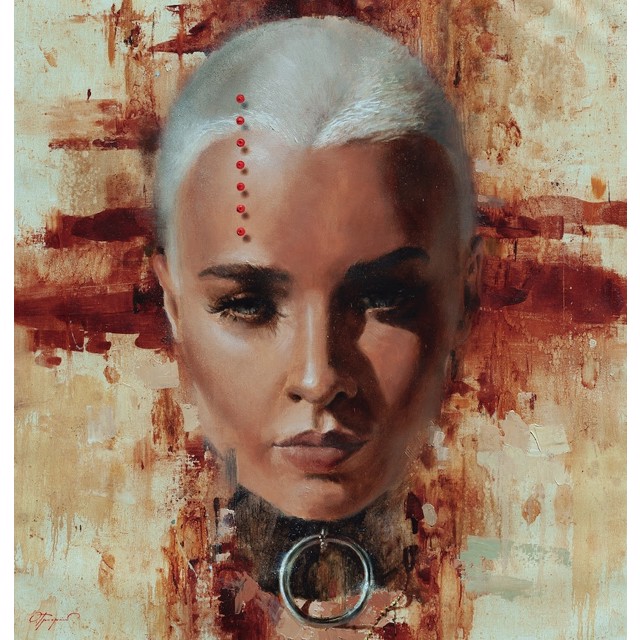 Before the Long Voyage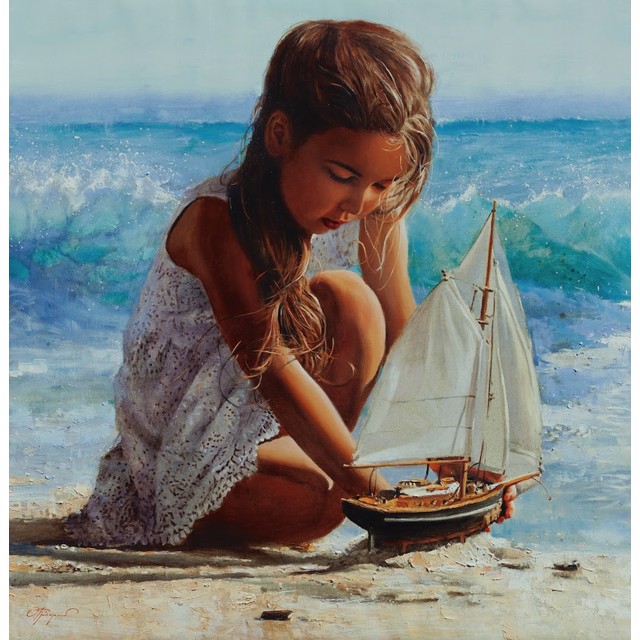 Bright Day in Catalonia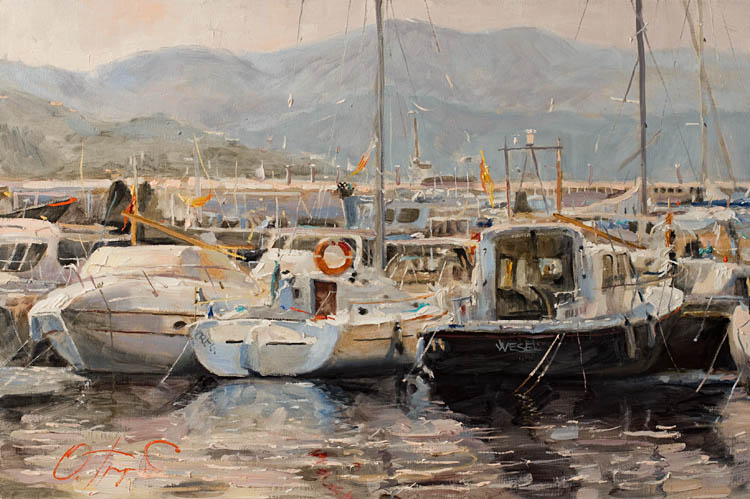 Cozy France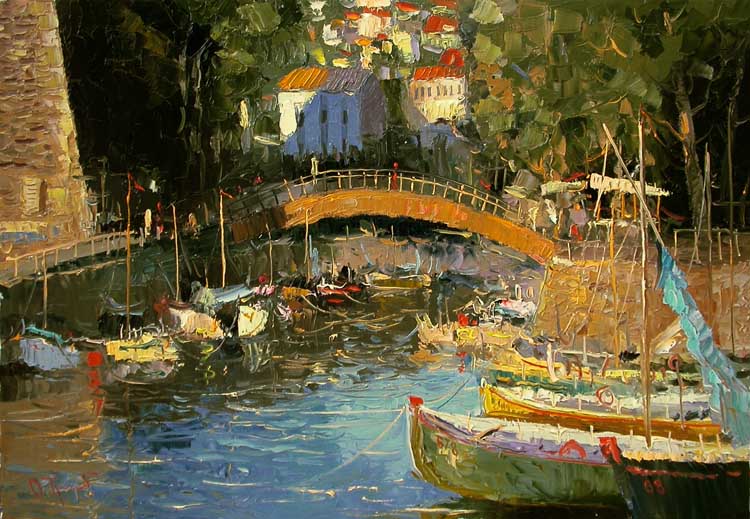 Danish Pastoral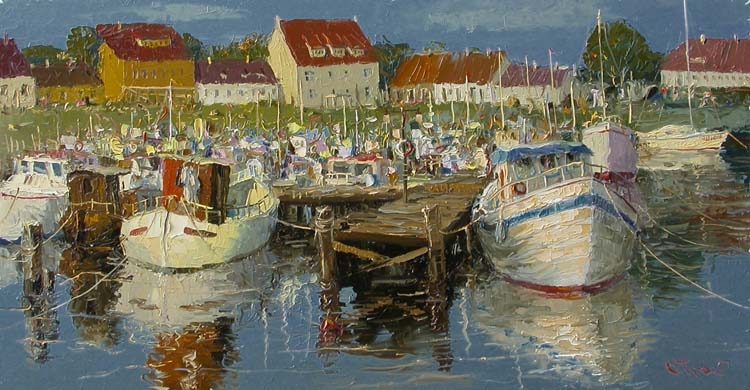 Evening at Sea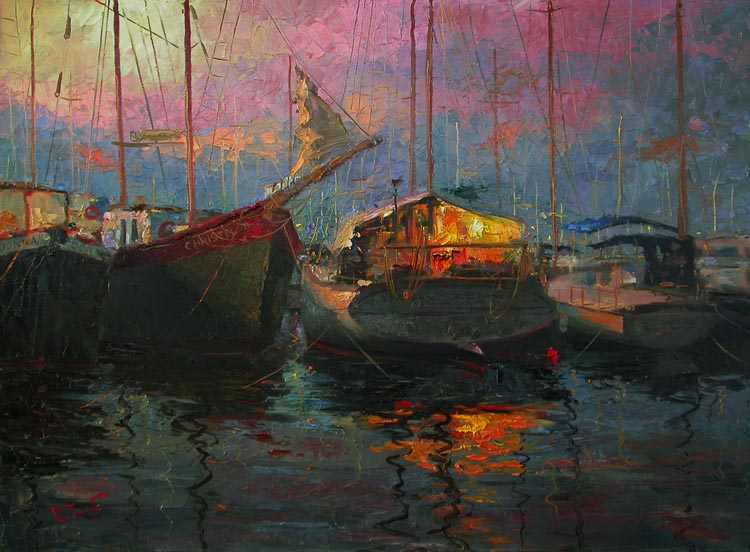 Evening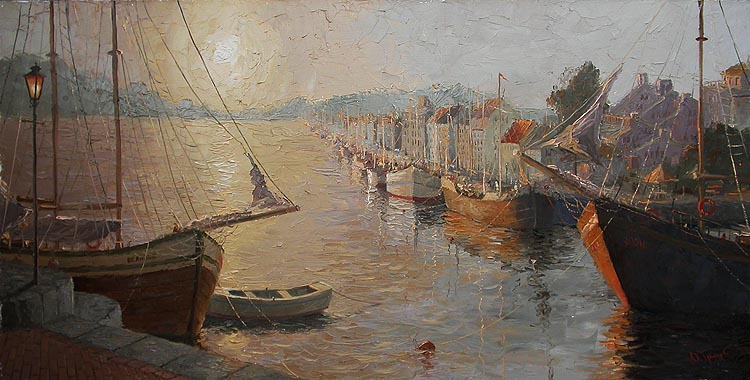 Fishing Boats, France

Fishing Boats

Girl in Straw Hat
Golden Evening

Horse Ride by the Sea

In the rays of the setting sun

In the Yacht Club

Lilac Evening

Lovely Day

Morning

Morning

Night in Venice

On A Rest

Pearl Rose

Port in Catalonia

Silence of the old Pier

Silver Pier

Sunset

Weekdays in the Port

Warm Evening in Oslo

Weekdays in the Port

Winter in Denmark

Yacht