Pierre Boncompain is a French painter born on 17 May 1938 in Valence, France. Pierre showed his artistic ability as a child and was encouraged by his parents to pursue an art career. After completing his secondary studies in Valence and Avignon, Pierre moved to Paris, where he enrolled at the National School of Decorative Arts.
In 1959, Boncompain graduated top of his class. He then furthered his education at the National Academy of Fine Art, studying under Raymond-Jean Legueult and winning the Collioure Prize. Since 2000, Pierre Boncompain has participated in solo and group exhibitions in the USA, Japan, the Netherlands, Italy, Switzerland, Canada, Germany, and France.
Pierre's artworks are displayed proudly in prestigious museums and collections worldwide, such as the Shanghai Art Museum in China, Museo de Zaragoza in Spain, Musee de Valence in France, Singer Museum in the Netherlands, and the Kajikawa Foundation in Japan. He currently lives and works in France, shuffling between his studios in Paris and Provence.
What is Pierre Boncompain Known For?
Pierre Boncompain is known for colorful paintings of still-lifes, nudes, and landscapes of the South of France. Employing a range of vibrant colors, Pierre brings an image of warmth to the eyes of the viewer through flat-surfaced depictions. He experiments with different mediums, including oil paints and prints.
Who was Pierre Boncompain Influenced By?
Pierre Boncompain was influenced by Henri Matisse and Paul Gaugin. Pierre's application of bright colors and representation of the effects of light in his paintings reflect the influences of the renowned Impressionist artists on his painting style, who created their works using these techniques.
What Art Movement is Pierre Boncompain Associated With?
Pierre Boncompain is associated with the Abstract art movement.
Pierre Boncompain Artwork
Below are some of the artworks of Pierre Boncompain
Interior with Red Batiks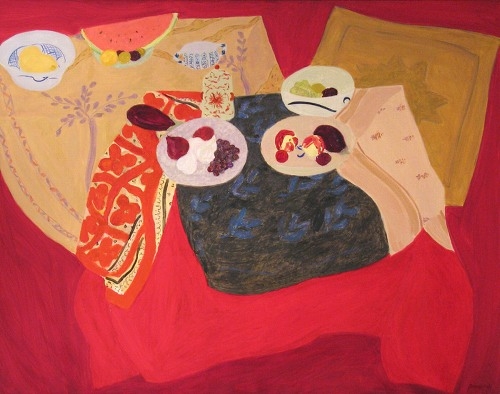 Lounge Chair
Nude in Summer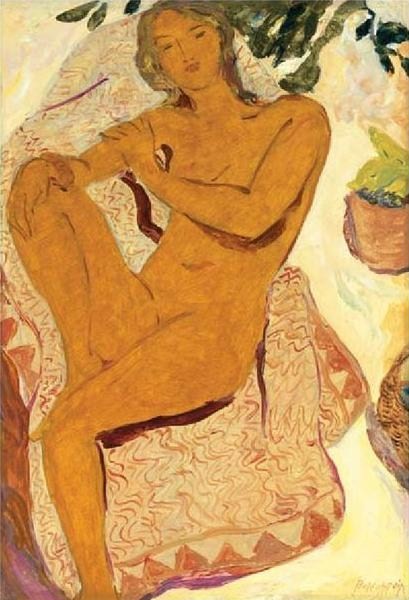 Orange Tablecloth with Watermelon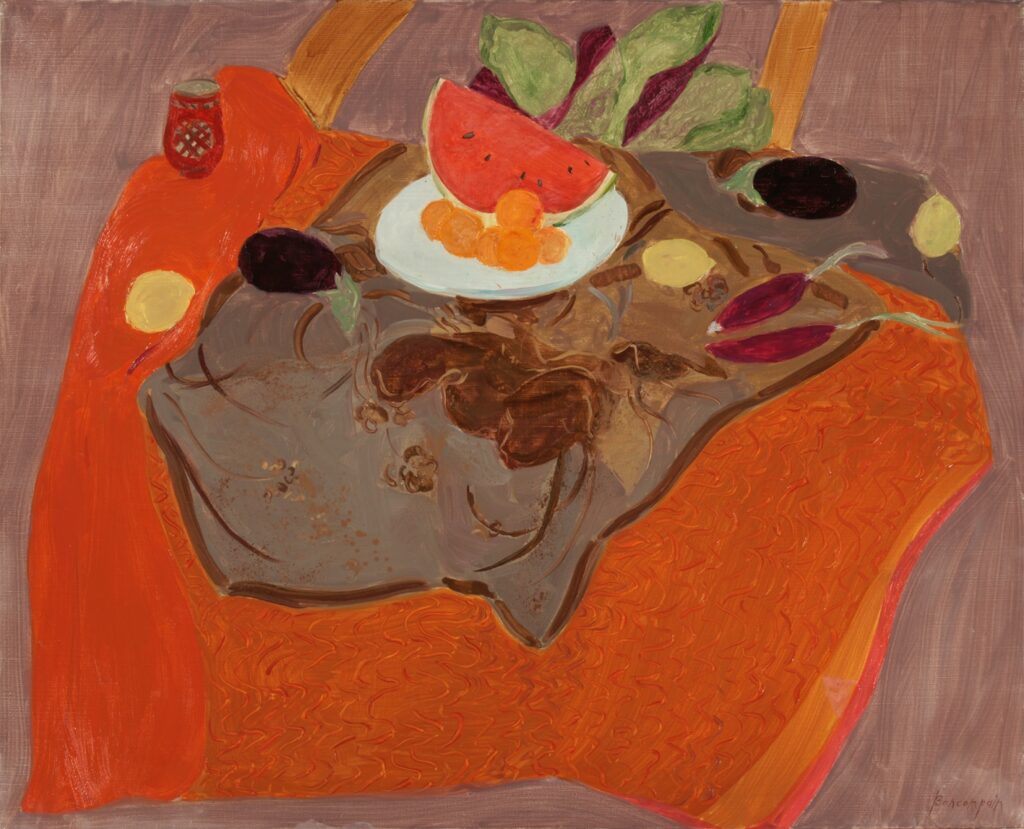 Relaxed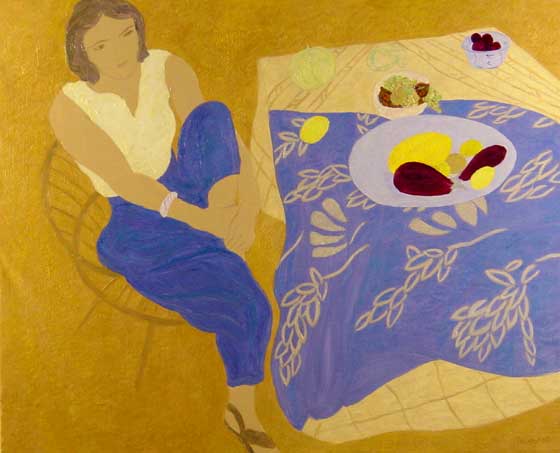 Rocking Chair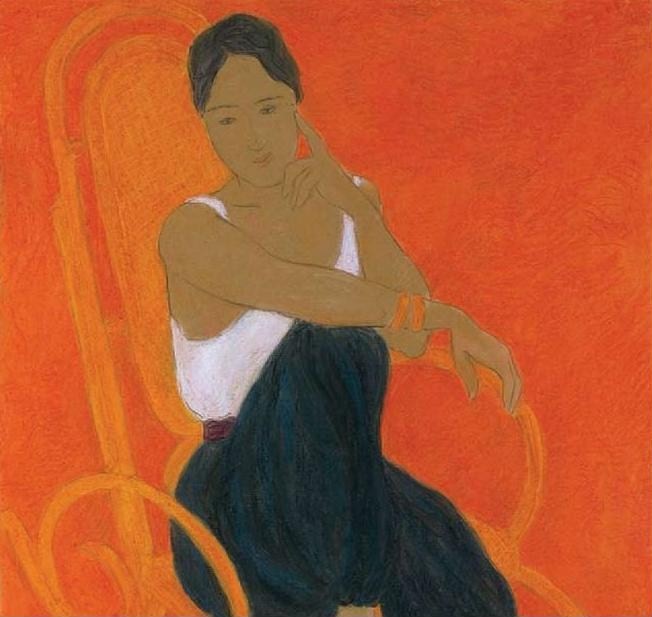 Striped Dress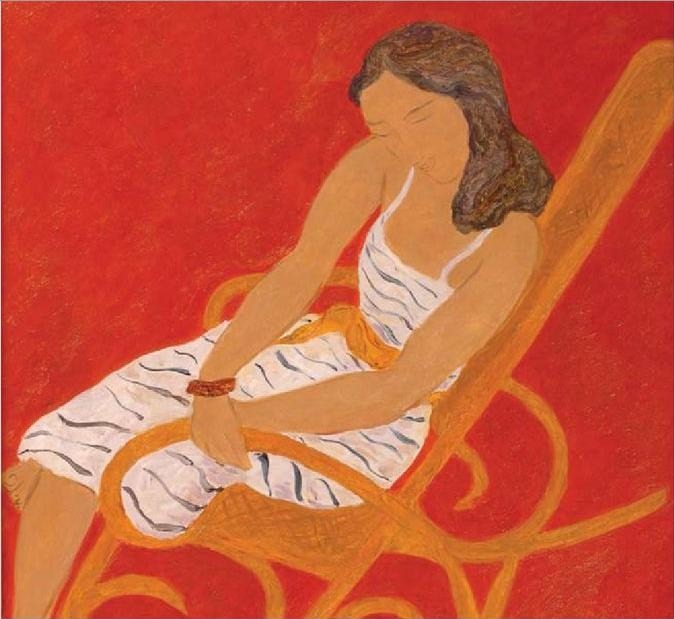 Tablecloth with Blue Pattern
The Persian Carpet Fern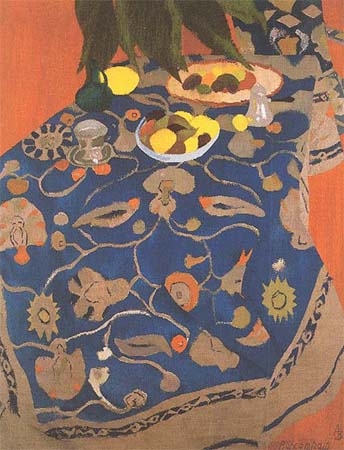 The Pot of Vallauris and the Fougere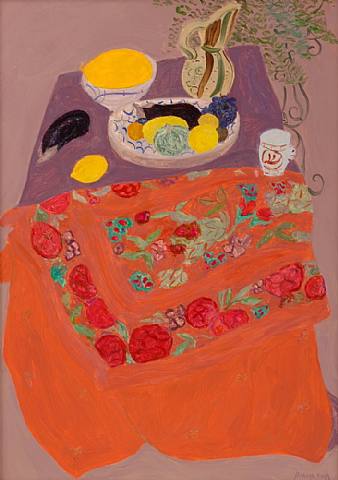 Tree of Life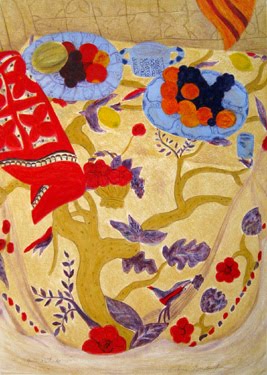 Watermelon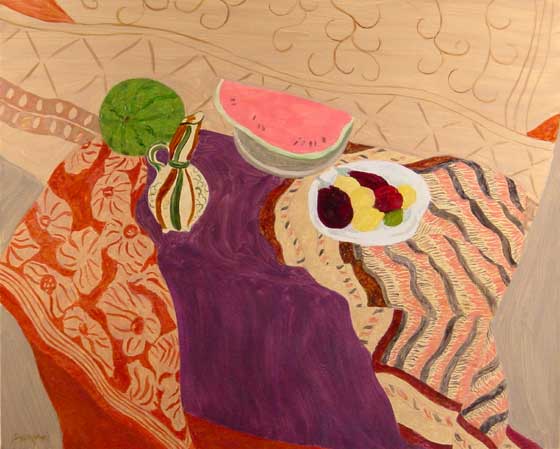 Yellow and Blue Dream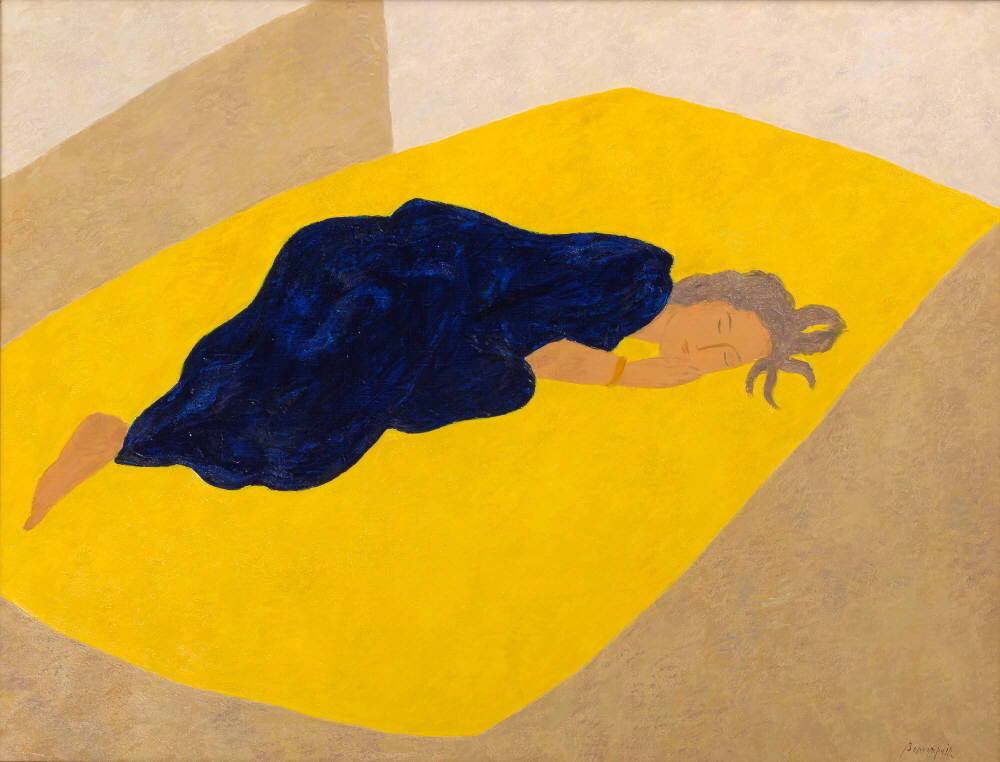 Yellow Belt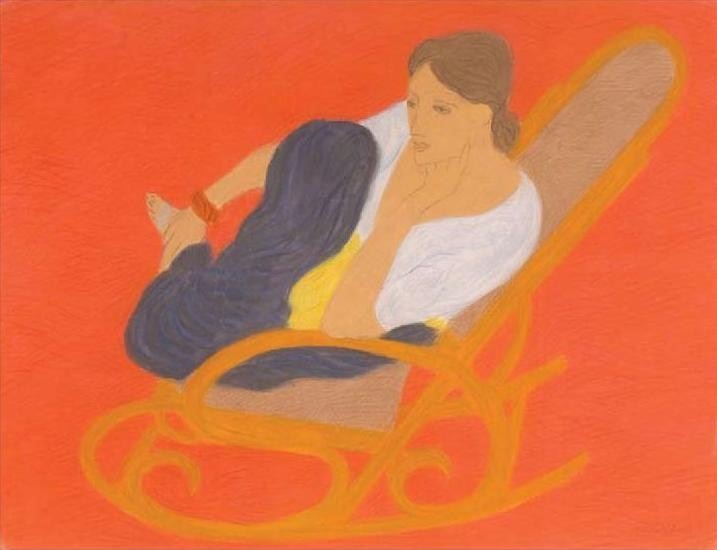 Yellow Summer Terrace