Omar Rayyan is a Jordanian-born artist who is primarily known for his children's book illustrations of fantasy, fairy tales, and folklore. Initially, Rayyan was taught by Suenteus Po, a Tibetan/Persian collage artist. Eventually, Omar graduated from the Rhode Island School of Design in 1990 with a BFA in illustration. Since then, Rayyan has produced illustrations for publishers such as Random House, Simon & Schuster, and Hyperion/Disney. Omar was also a concept illustrator for the 2005 film "The Chronicles of Narnia: The Lion, the Witch and the Wardrobe". Currently, he lives on Martha's Vineyard with his artist wife, Shiela, and their cat, fish, bird, and a horse they call Spot.
What Does Omar Rayyan Illustrate About?
Omar Rayyan's illustrates animals such as hedgehogs, foxes, rabbits that are dressed in gorgeous silks, weskits, and breeches. Rayyan prefers to work using watercolor. Besides his fondness for illustrating animals, he also prefers to paint images that also depict stories. Omar always looks for hidden narratives in his creations whether it is for commissioned work or a personal project.
Who Was 
Omar Rayyan

Influenced By?

Omar Rayyan was influenced by oil painters of the Northern Renaissance period such as Rembrandt, de Hooch, van Dyck, Rubens, Bruegel. Rayyan also cites John Singer Sargent, Arthur Rackham, and Persian miniatures as having an effect on his work. Omar also credits the environment provided by Martha's Vineyard as fuel to his imagination as it allows him to forget the century he is now in.

His creations and illustrations depict a long-gone era yet also features a contemporary etherealness that is lightly infused with humor. Rayyan describes his works as providing a peek into the familiar past that is only differentiated by costume, style, mannerisms, and thought. The images' dream-like quality allows him to pull out his distinct daydreams "from the corner of (his) mind".
Omar Rayyan

Artwork

Omar Rayyan has been earning his living by illustrating for more than three decades. A few of his creations are seen below.
"Rounding the Bend"
"Tea in the Tempest"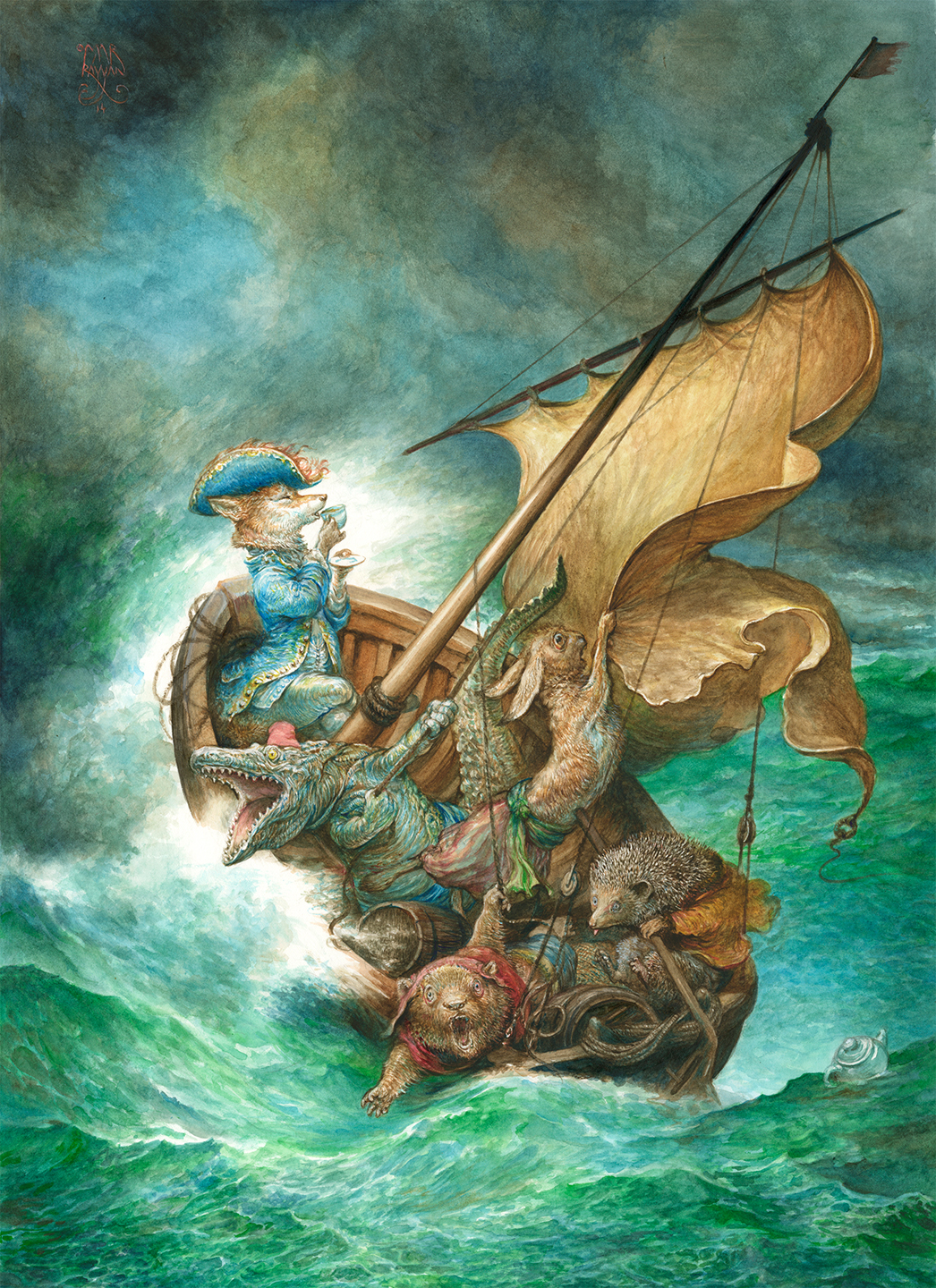 "His First Visit"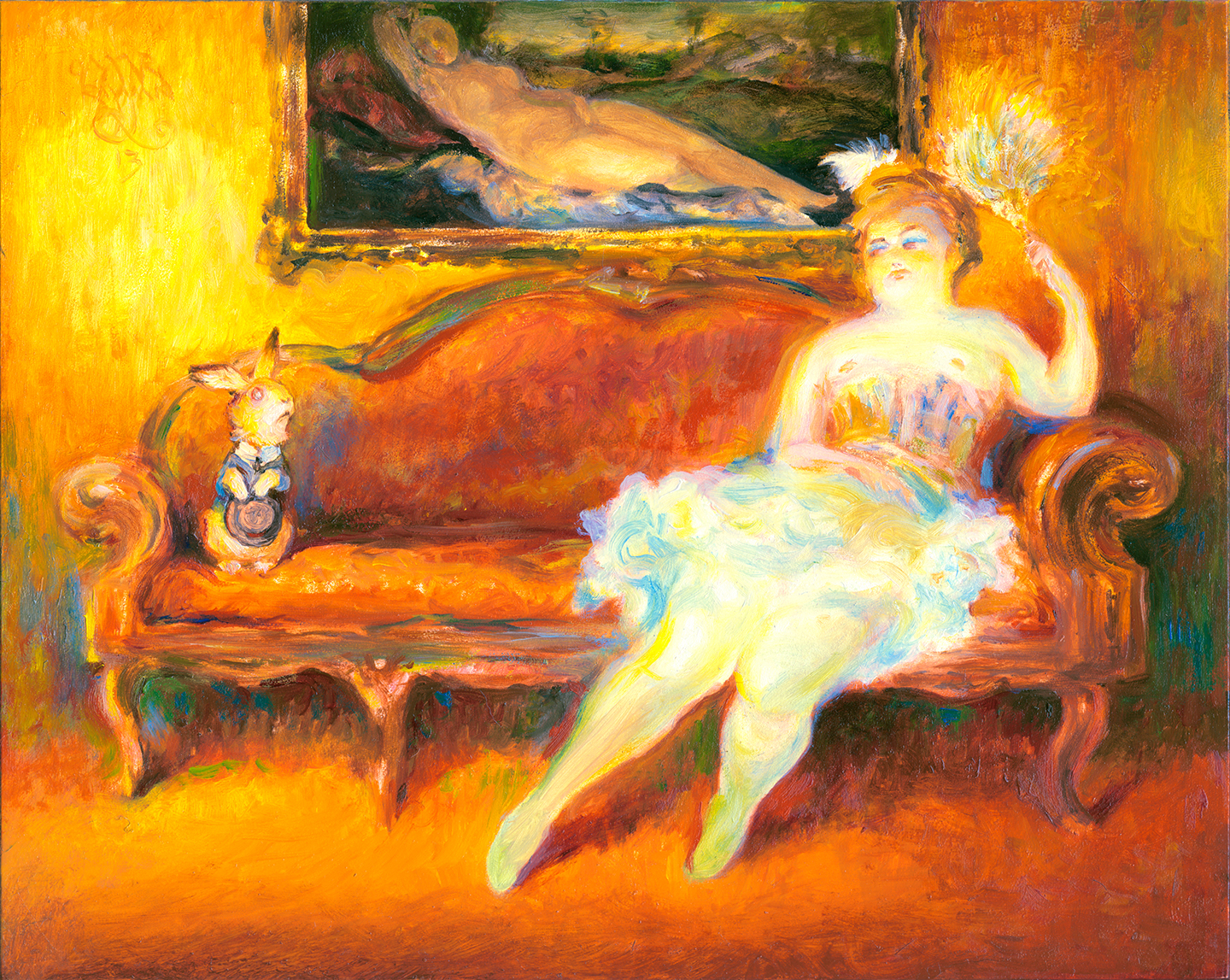 "Contessa with Squid"
"Ale and Snails"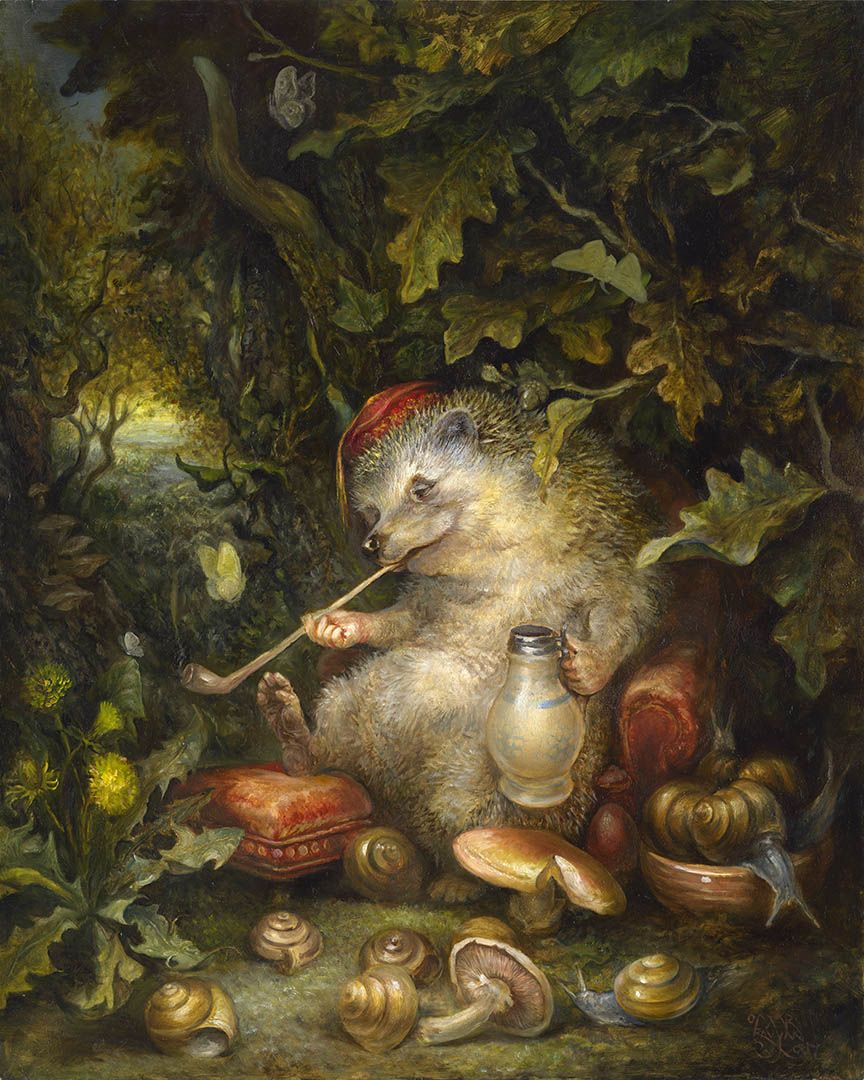 "Snail Shepherdess"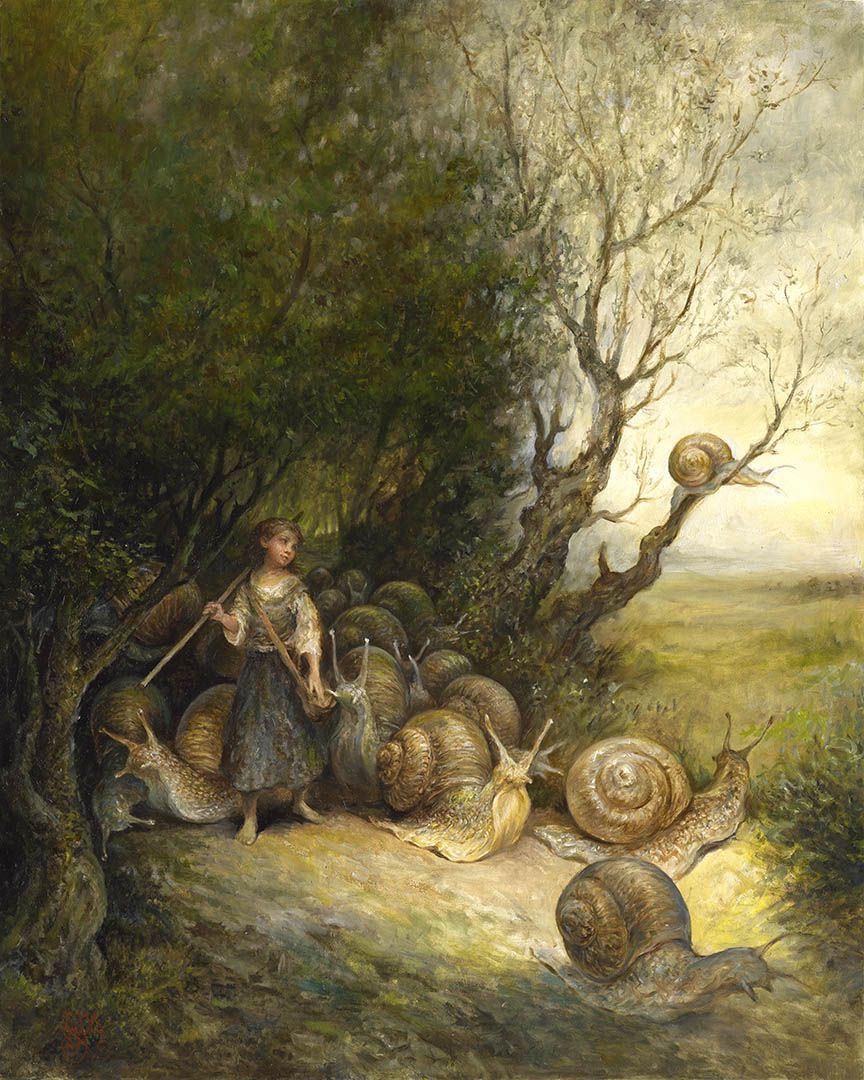 "Run Rabbit Run"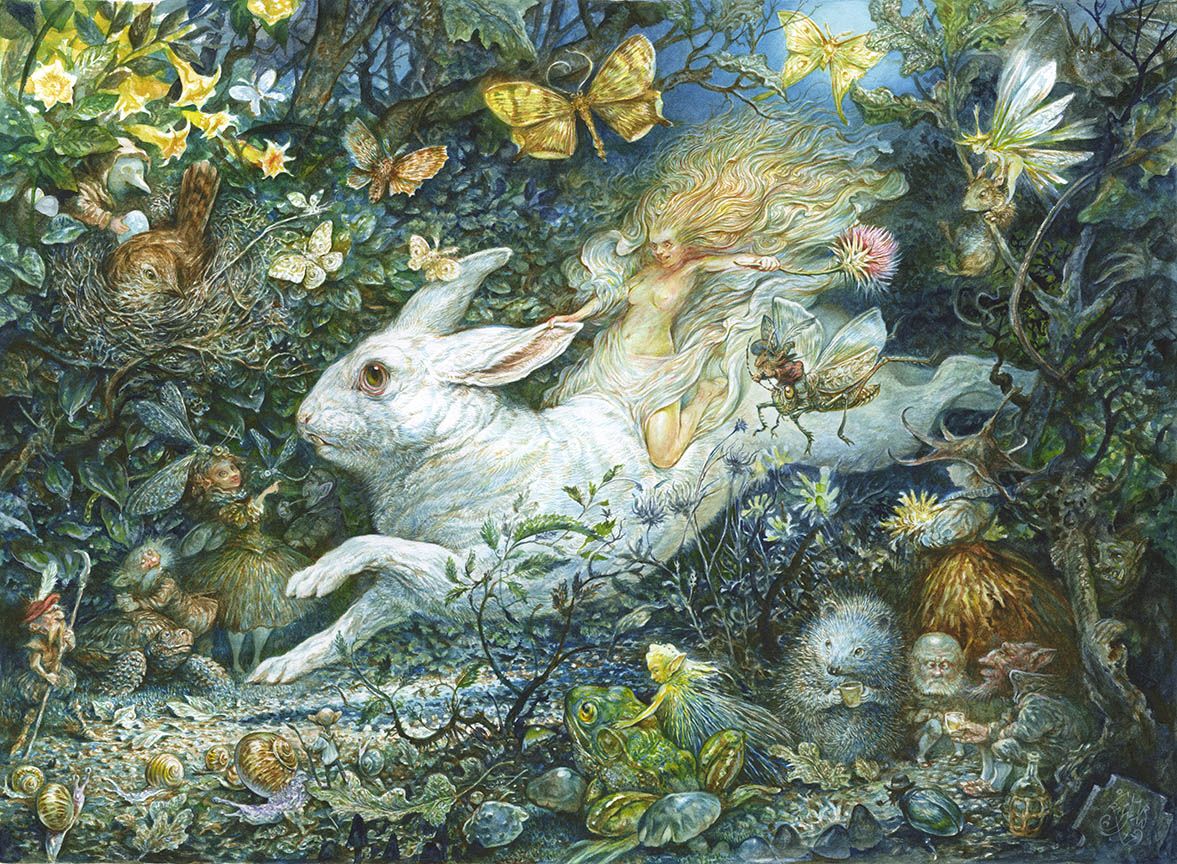 "Spanish Mackerel"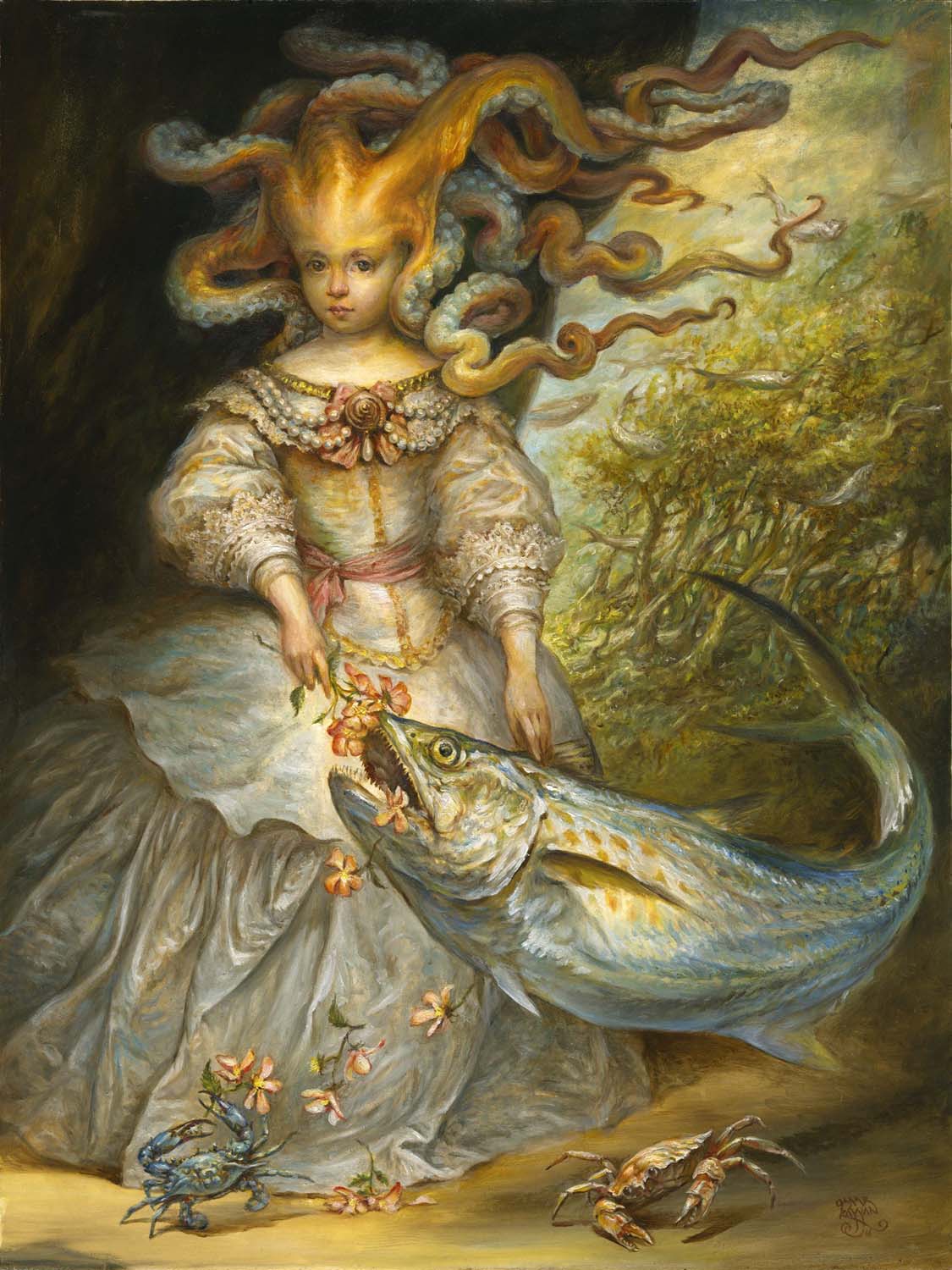 "George"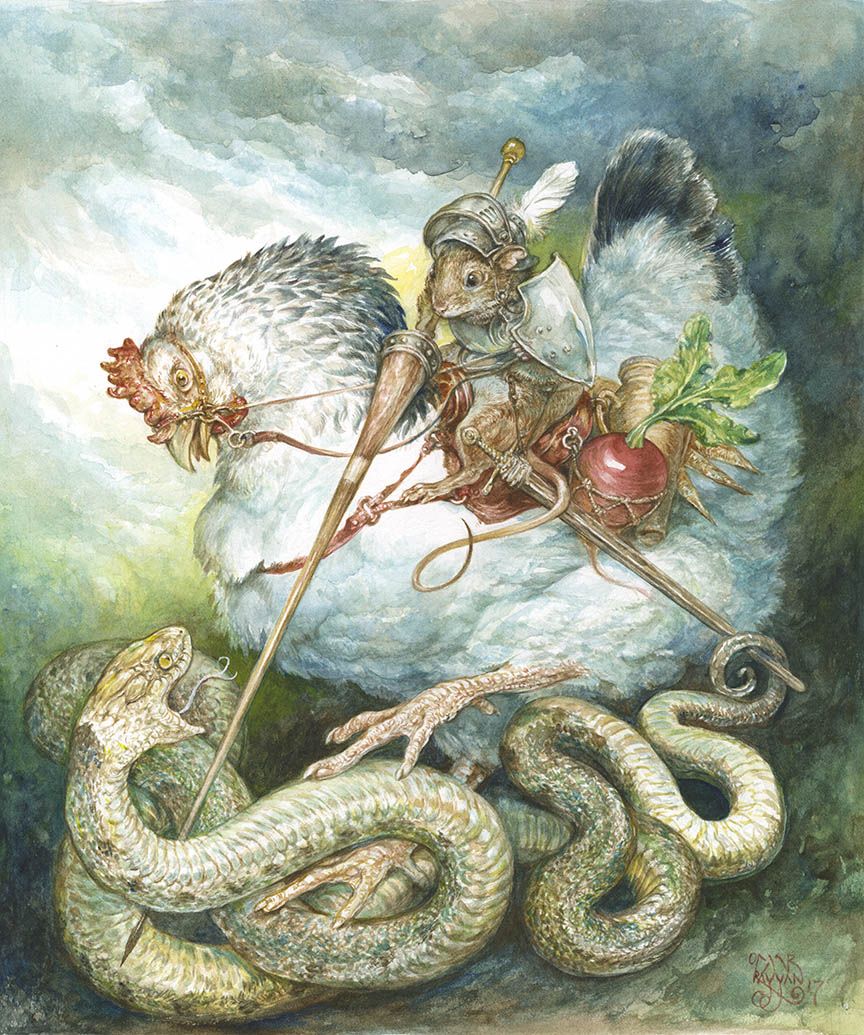 "God of Peter Cottontail"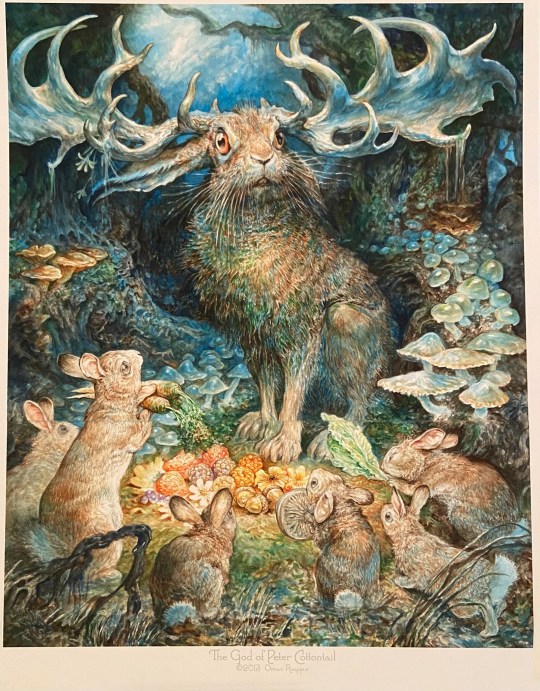 "Nocturnal Landscape"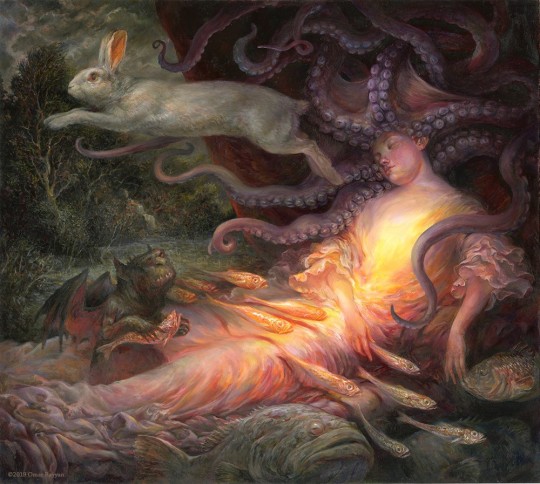 "Dragon Illustration"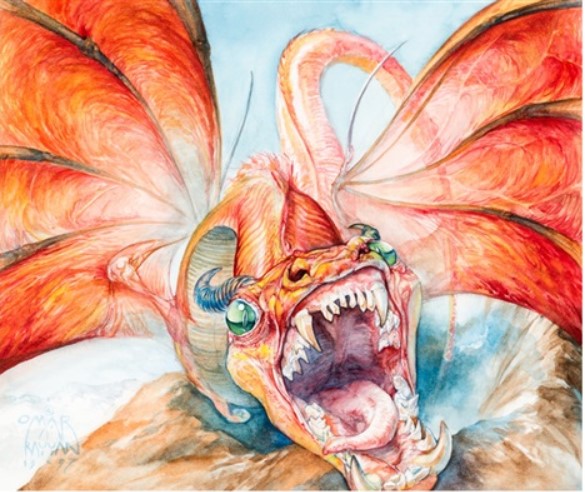 "Windbrisk Heights"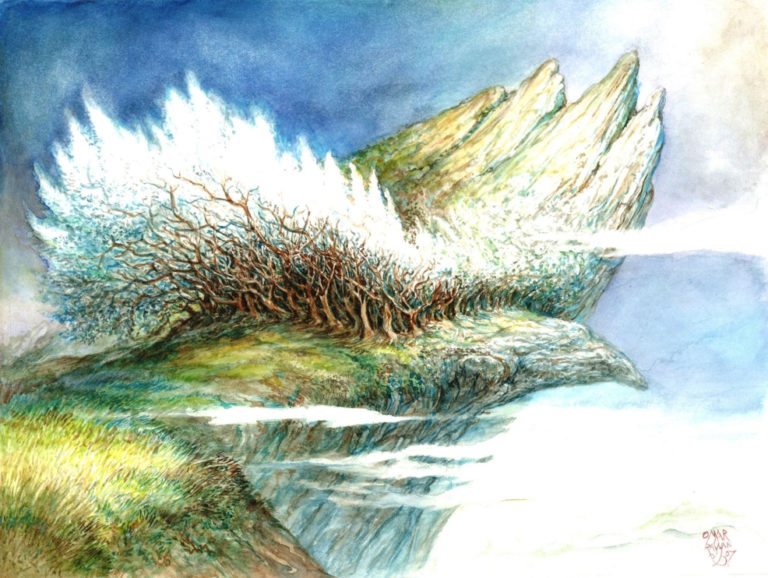 "The Dragon and the Nightingale"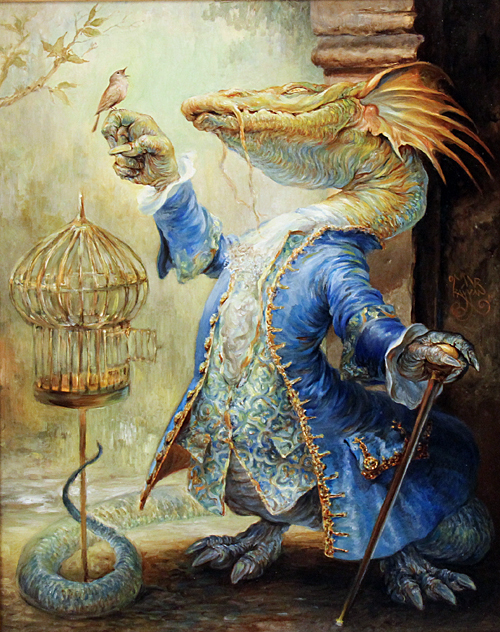 "Milkmaid"