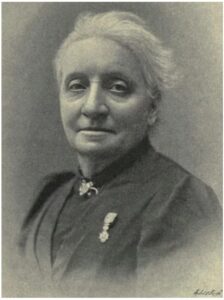 Henriette Ronner-Knip was a Dutch painter best known for her animal paintings depicted in Romanticist style. Knip was taught art at eleven years old by her Neo-Classical painter father, Joseph Augustus Knip. Born on the 31st of May, 1821 in Amsterdam to a family of artists, Knip started to seriously paint in 1835. Three years later she participated in the Exhibition of Living Masters, a contemporary art exhibition held in the Netherlands. She married Feico Ronner in 1850 and had six children. When Knip's husband became sickly, she became the family's provider. She diligently painted for her family's livelihood. Three of her children, her son Alfred, and two daughters Alice and Emma also became artists whom she later exhibited with. Knip died in Ixelles, Belgium on the 2nd of March, 1909.
What Does

Henriette Ronner-Knip

Paint About?

Henriette Ronner-Knip has devoted her time to painting animal scenes. She usually depicted domesticated dogs, countryside hunting dogs, and the countryside. Knip also painted dogcarts as it was the usual mode of transport by peddlers in the 19th century. She then shifted to cats in 1870 when a cat entered her home. Knip's animal paintings are characterized by warm, feathery brushstrokes that lend emotion to her portrayal of domestic animal scenes.
Who Was Henriette Ronner-Knip Influenced By?
Henriette Ronner-Knip's use of dark colors was influenced by her father's classicistic landscapes. Her works were also influenced by Romanticism, specifically her famous painting, Death of a Friend, wherein it was described as one of her "beautiful creations" as it reflected an almost faraway era that was distinct from the century Knip was in. Her later works depicted motifs that were influenced by Chinese and Japanese art.
What Art Movement Is

Henriette Ronner-Knip
Associated With?
Henriette Ronner-Knip was associated with the art movement of Romanticism as her creations are characterized by their emphasis on emotions and in the depiction of the past's glory. Knip's work was also described as bearing the hallmarks of frankness and sincerity – qualities which, when combined with the temperament of an artist – further made her works renowned
Henriette Ronner-Knip Artwork
Henriette Ronner-Knip produced portraits for royalty, namely the lapdogs of Austria's Marie Henriette as well as Princess Marie of Hohenzollern-Sigmaringen. Most of her paintings are in private collections as well as in London's National Gallery and Amsterdam's Rijksmuseum. Below are a few of her creations.
"Die Tierhandlung"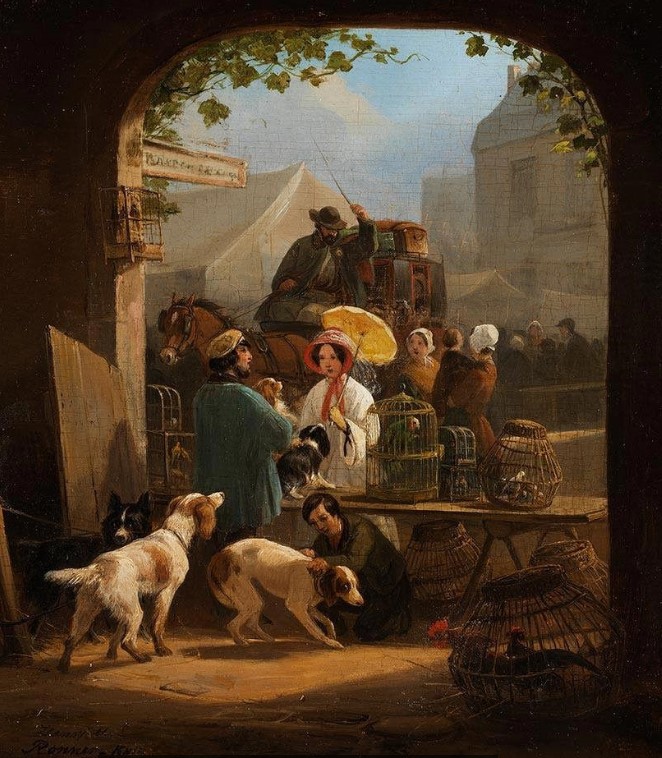 "A Little Carriage"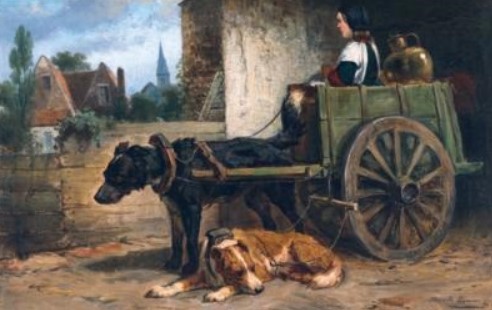 "The Caress"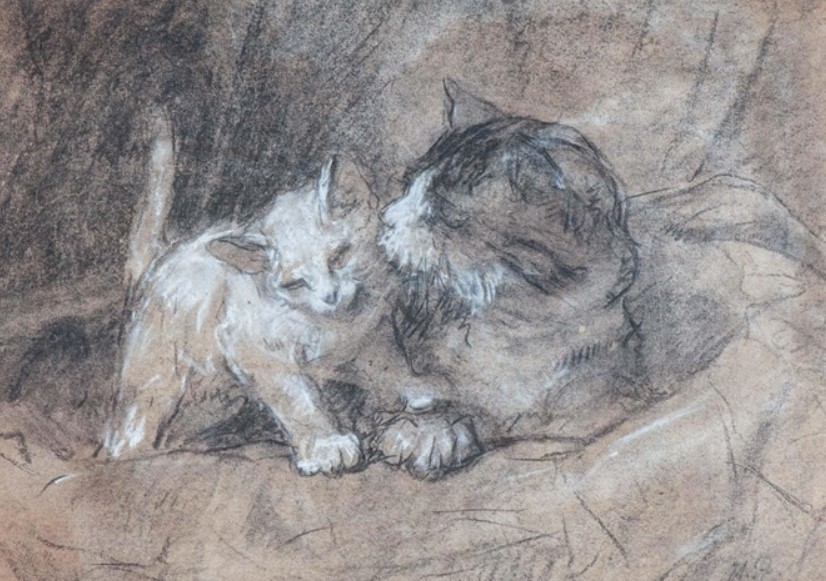 "Le trio"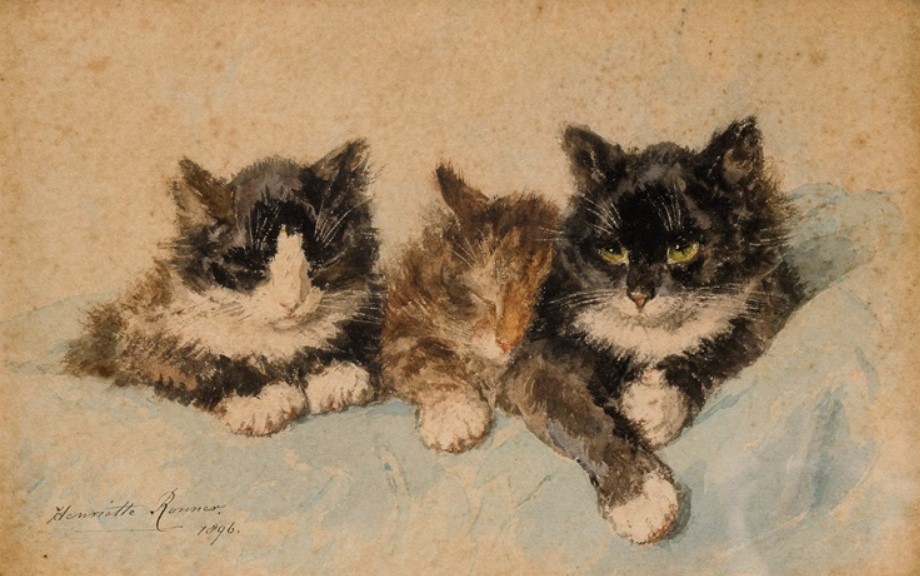 "Winner Takes All"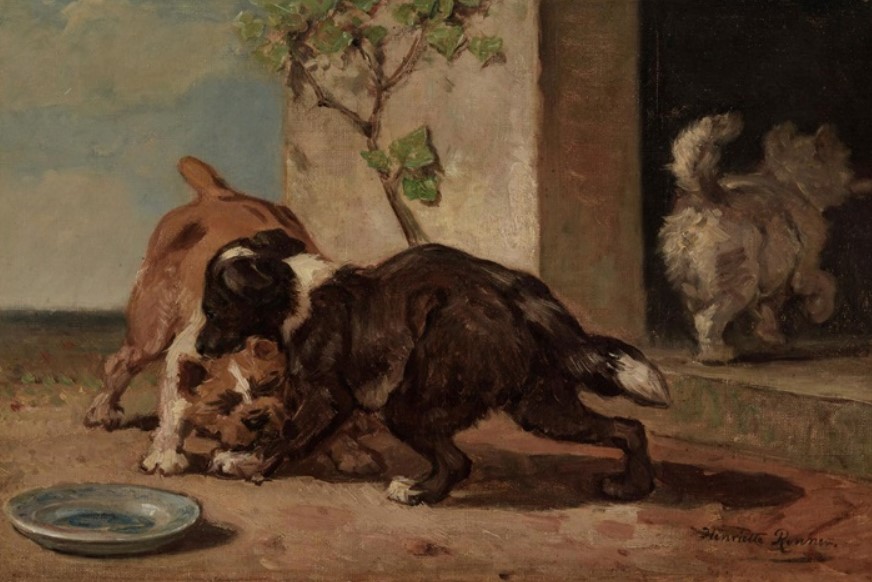 "Motherly Love"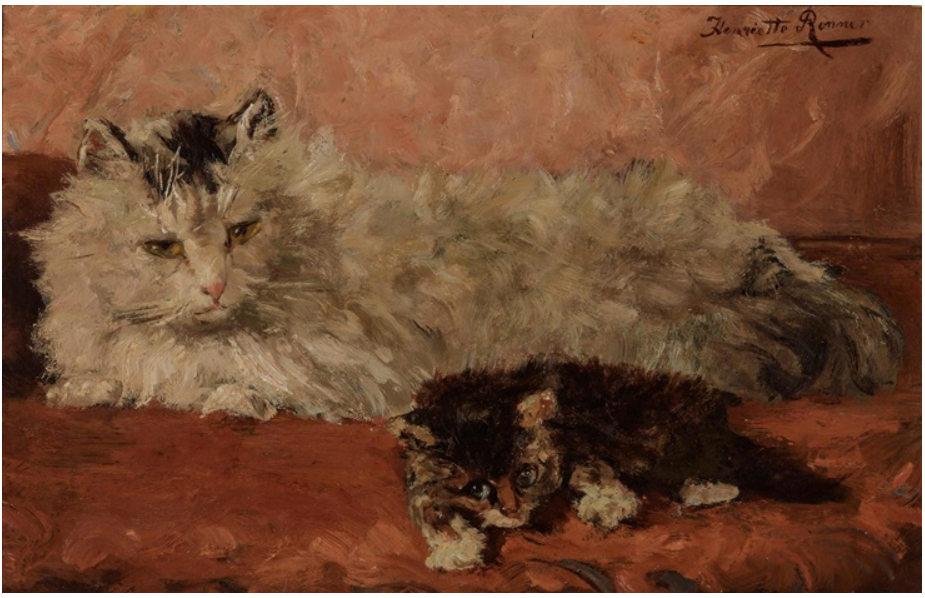 "Hündchen im Fass"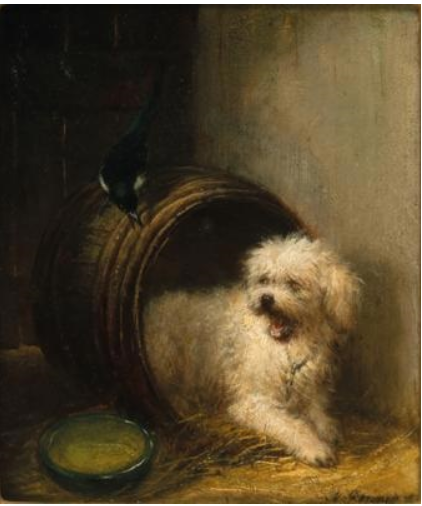 "Good friends"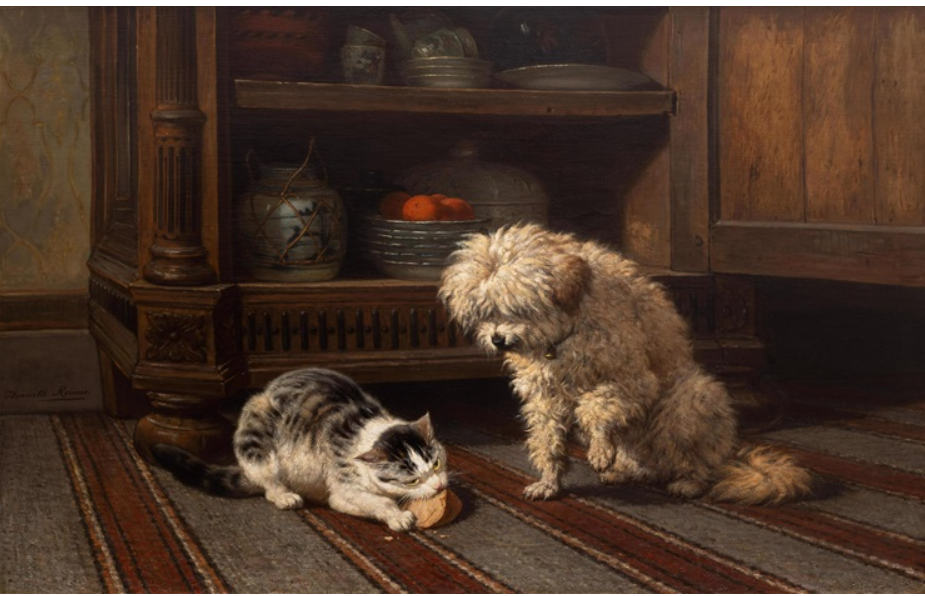 "Fighting like cats and dogs"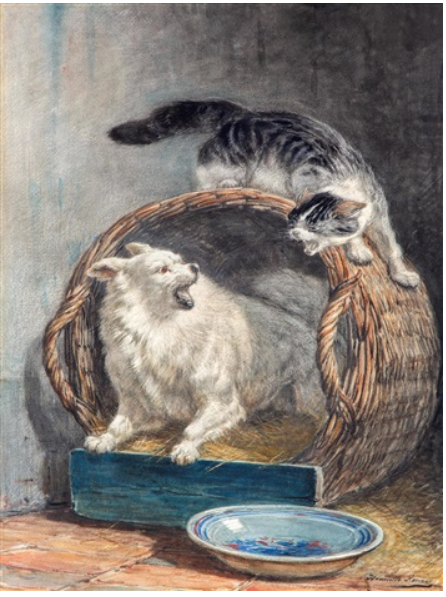 "Four Kittens with a Snail"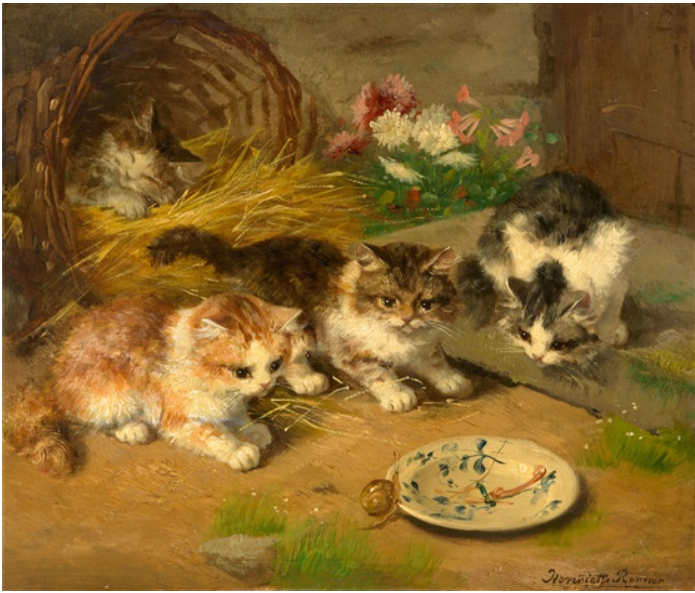 "Mother cat playing with her kittens"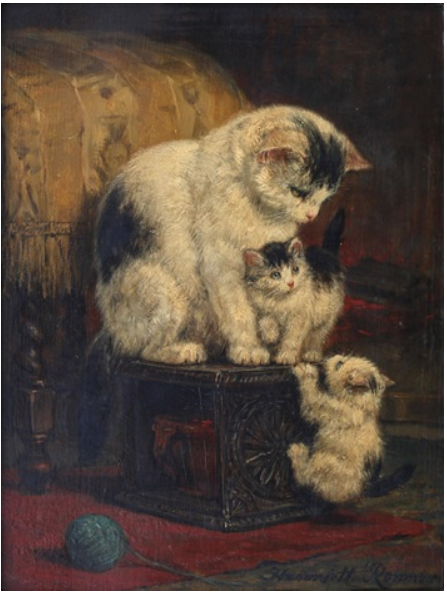 "Two kittens playing with keys by a wicker basket"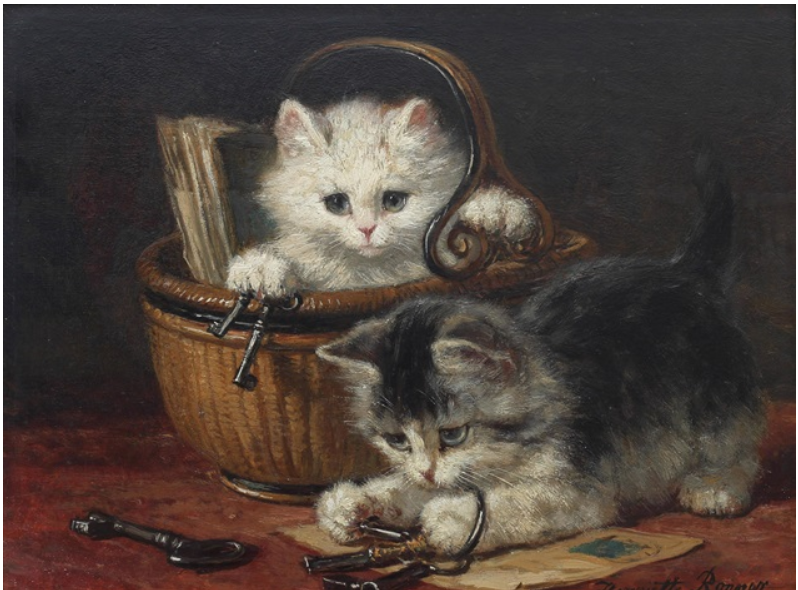 "Dog With Cat"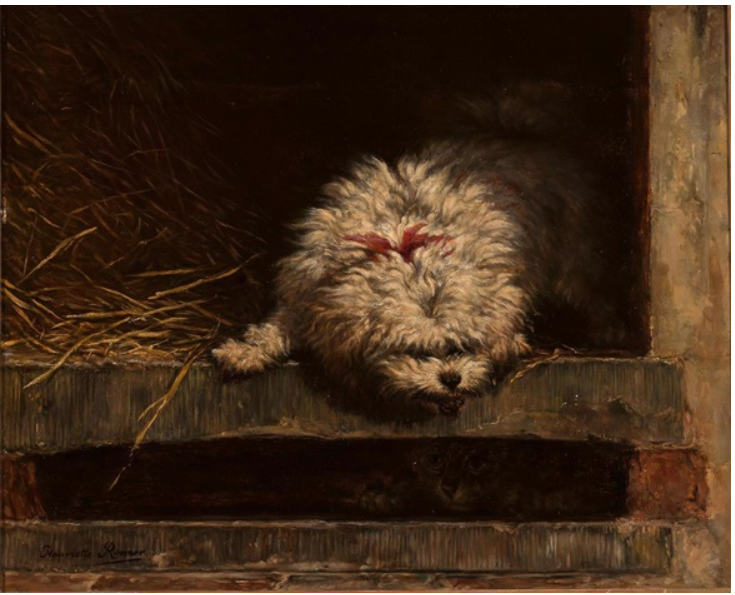 "Dangerous Ground"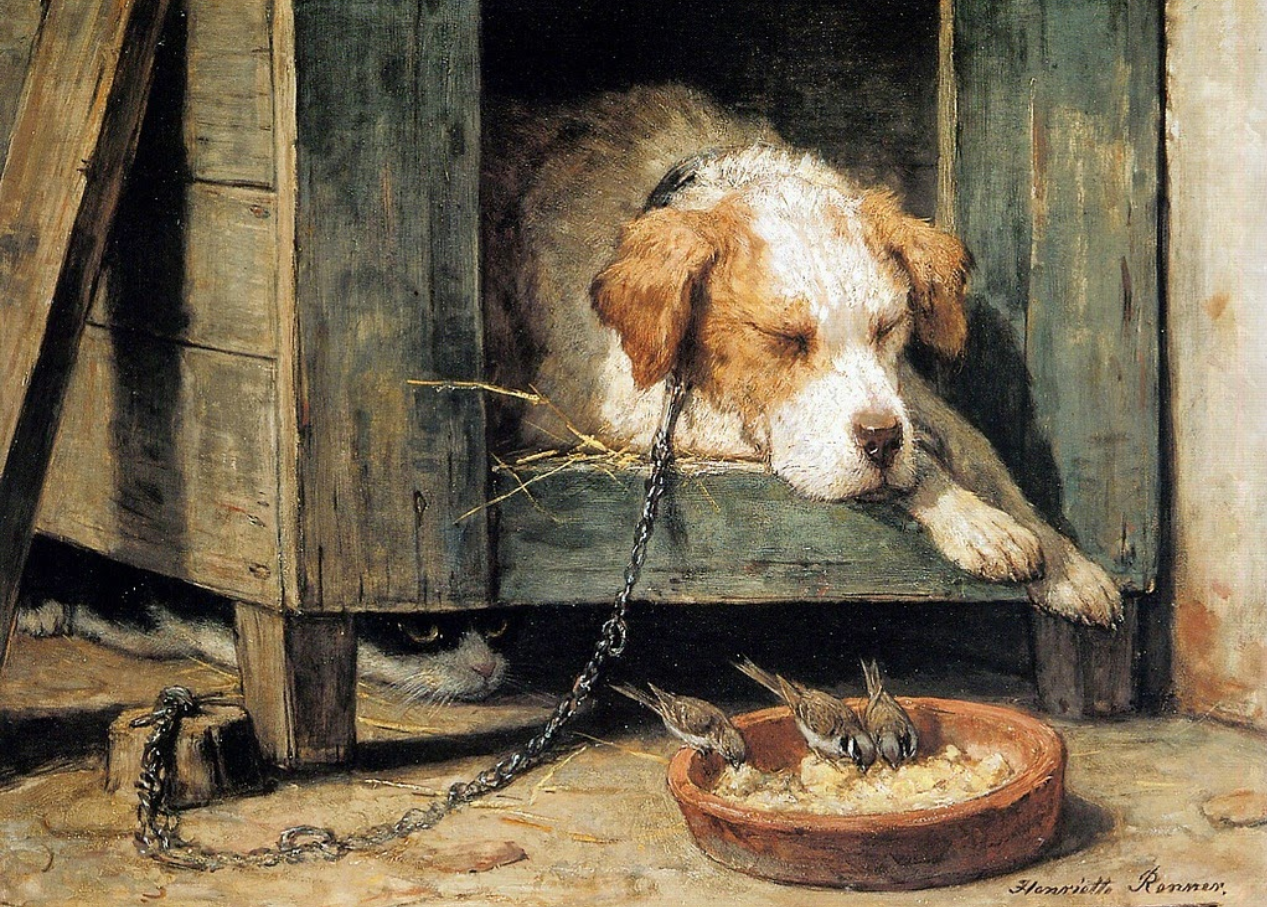 "Blumen In Vase Nebst Vogelnest"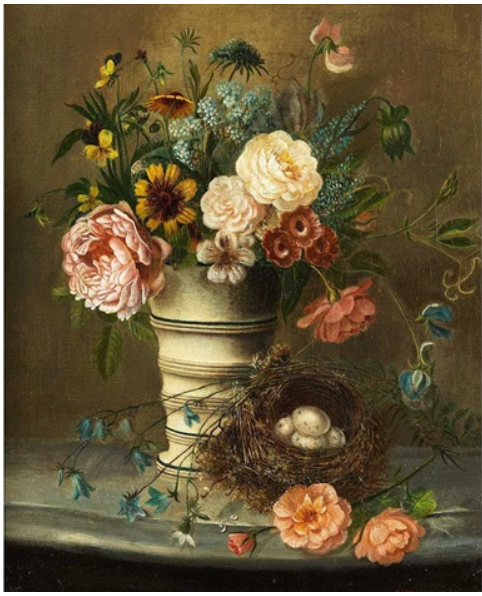 "Riding the dog cart in the dunes"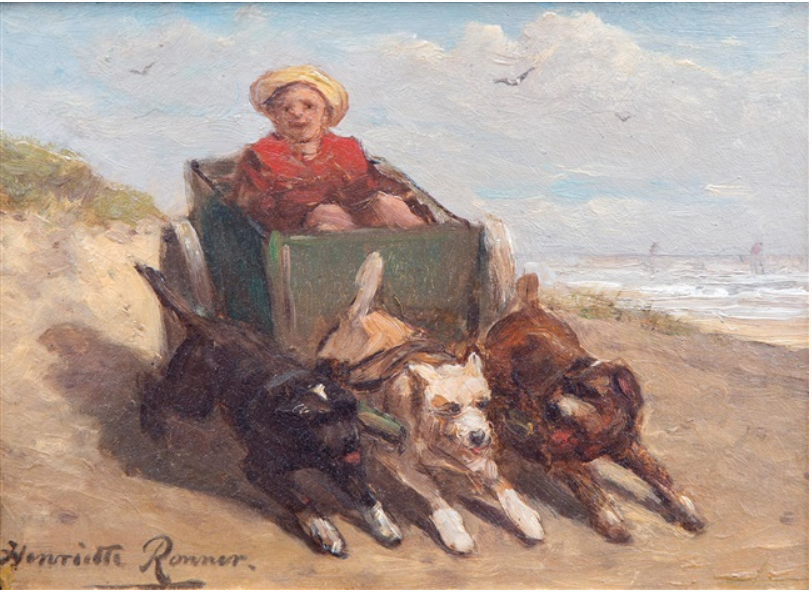 "A dog and two pigeons near the vegetable basket"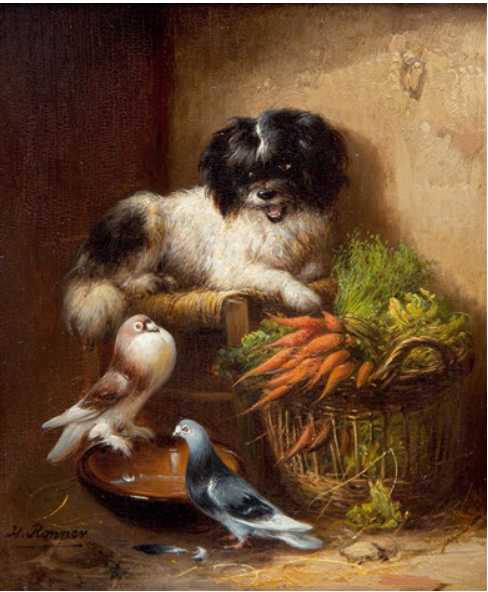 "The Young Gamekeeper"