Krsto Hegedušić was a Croatian painter born on 26 November 1901 in Petrinja, Croatia. After his father's death, Krsto and his family moved to Hlebine in 1909. In 1920, he enrolled at the Zagreb Academy of Fine Arts, where he created his first set of artworks – a set of paintings of the Drava river basin. Krsto graduated in 1926 and received a scholarship to study in Paris by the French government for his outstanding achievements.
In Paris, Krsto Hegedušić studied the works of famous avant-garde artists, adopting the principles of Fauvism, Expressionism, and Cubism. Krsto had his first solo exhibition in Zagreb at the Ulrich Gallery in 1926. Krsto returned to Zagreb in 1928, co-founding the group Zelmja – a group of artists supporting Marxism. The group was famous for expressing their socio-political views and distaste through their paintings.
Krsto Hegedušić founded the Hlebine School in 1930, working with young peasant painters before its disbandment five years later. The following year, Krsto started teaching at the Zagreb Academy of Fine Arts while still creating artworks and participating in political demonstrations.
After the war, he became a professor in the Visual arts department. In 1957, Krsto became the director at the Institute of Graphics of the Yugoslav Academy of Sciences and Arts. He died on 7 April 1975 in Zagreb.
What was Krsto Hegedušić Known For?
Krsto Hegedušić was known for his expressive paintings with traditional, social, and political themes. Krsto's paintings expressed the artist's views on the rural life of peasants and the government's injustice towards them. His preferred medium of painting was oil on glass, and he made use of a plethora of vivid colors in his palette.
Who was Krsto Hegedušić Influenced By?
Krsto Hegedušić was influenced by the painting style of Pieter Bruegel. During his study trip to Paris, Krsto studied the works of the classic contemporary artists, of which the artworks of Bruegel impacted him the most.
What Art Movement is Krsto Hegedušić Associated With?
Krsto Hegedušić is associated with the Naive art movement.
Krsto Hegedušić Artwork
Below are some of the artworks of Krsto Hegedušić:
Carnival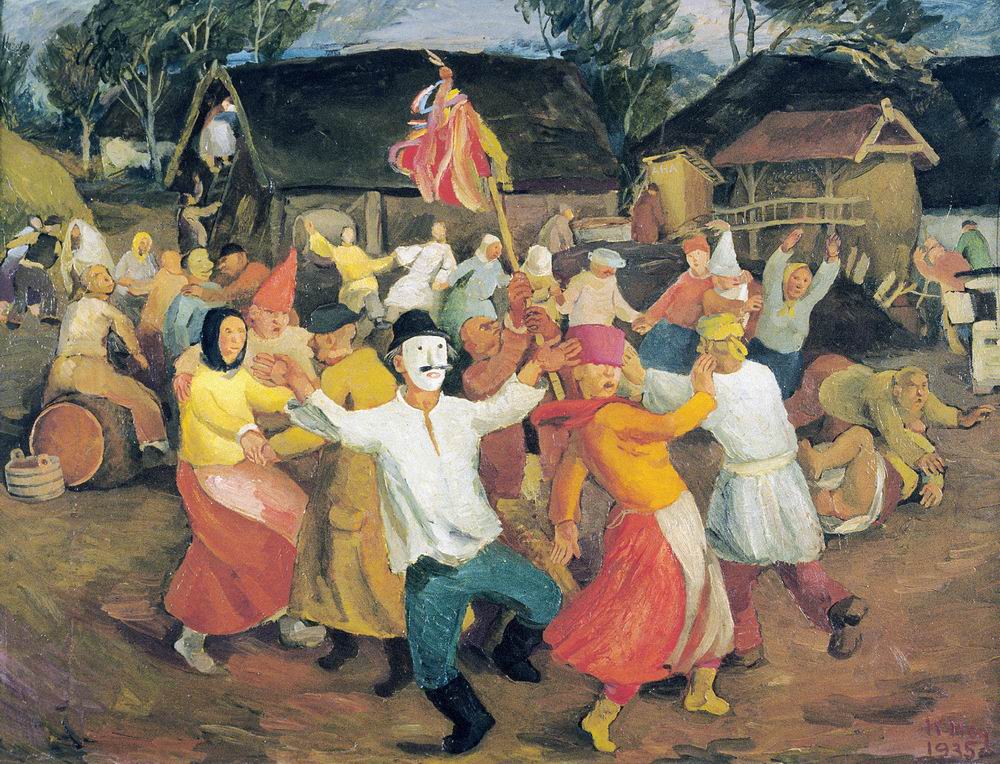 Poplava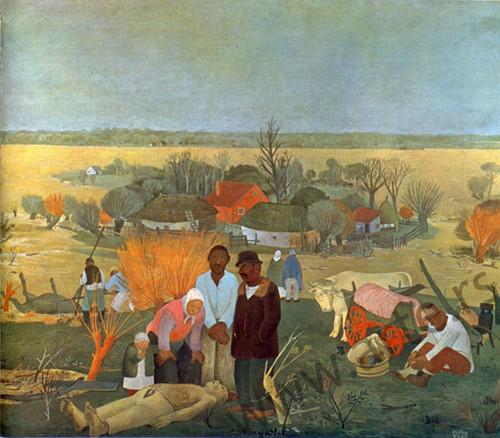 Prolece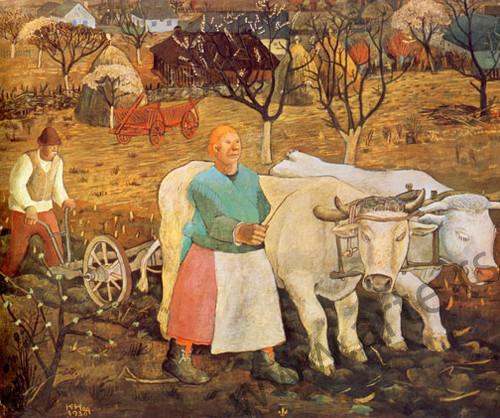 Requisition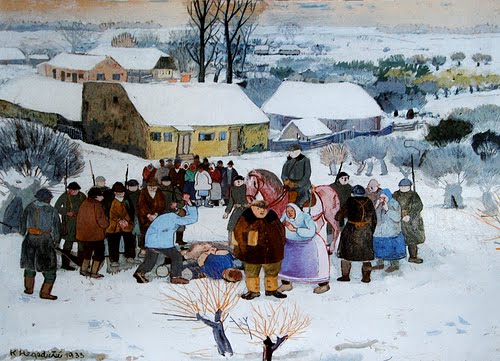 Figures
Peasant's Revolt
The Poacher
The Sled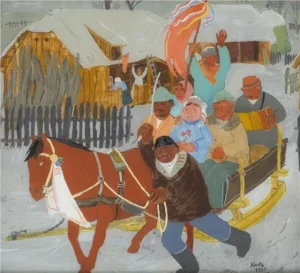 Unknown Title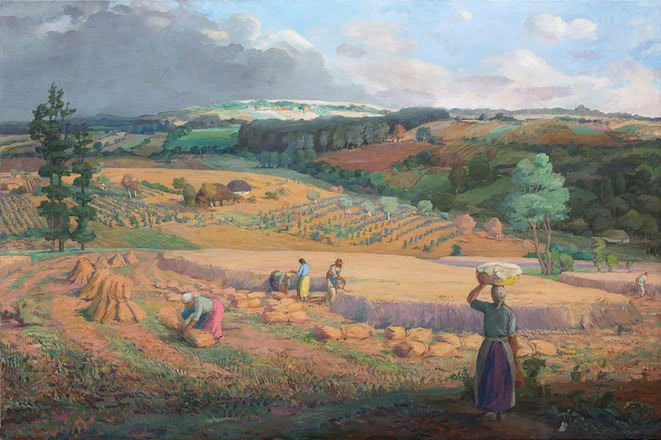 Unknown Title