Henry Siddons Mowbray was an American painter born on 5 August 1858 in Alexandria, Egypt. After the death of his parents, Henry lived with his maternal aunt and her husband, who adopted him. Mowbray had brief stints at the military academy and his uncle's chemical business and then studied with Alfred Cornelius Howland.
Mowbray left Massachusetts for Paris in 1878 to study art under Leon Bonnat. During this period, Mowbray also received art lessons from Walter Gay and Achille Bordes. Jean-Leon Gerome was also an active influence in Mowbray's development as an artist. In 1885, he opened a studio in New York and continued painting.
At the same time, Mowbray worked as an instructor at the Art Students' League from 1886 to 1901. After he visited Florence, Mowbray focused on mural painting and received commissions from several prestigious individuals, such as J.P. Morgan, William Vanderbilt, and Collins Huntington. Mowbray died of pneumonia on 13 January 1928 in Washington, Connecticut.
What was Henry Siddons Mowbray Known For?
Henry Mowbray was known for his figurative painting of oriental subjects, portraits, and decorative murals. Of all the themes Mowbray experimented with, he is most renowned for his decorative mural works, for which he received commissions from reputable individuals. Mowbray painted murals in private and public buildings.
Who was Henry Siddons Mowbray Influenced By?
Henry Mowbray was influenced by Jean-Leon Gerome. Mowbray grew an interest in painting oriental subjects due to Gerome's encouragement. The impact of Bonnat's teachings is also evident in Mowbray's artworks. A look at the paintings of both artists reveals similarities in the genre scene techniques employed.
What Art Movement was Henry Siddons Mowbray Associated With?
Henry Mowbray was associated with the Impressionism art movement.
Henry Siddons Mowbray's Artwork
Below are some of the artworks of Henry Mowbray
Arcadia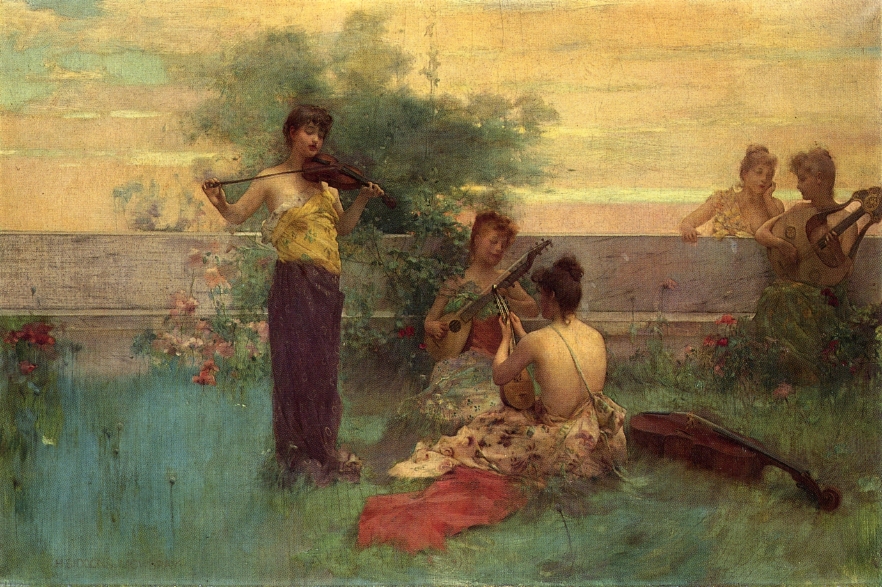 Fleur de luce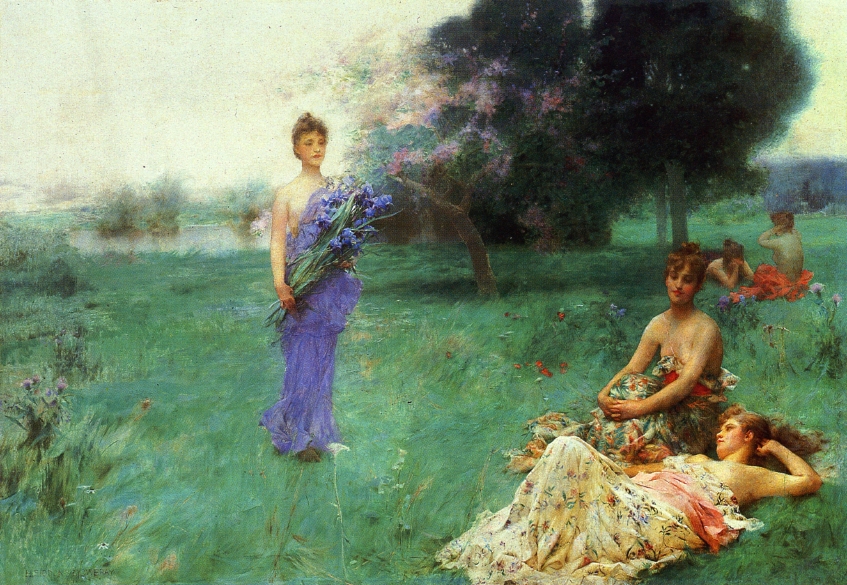 Floreal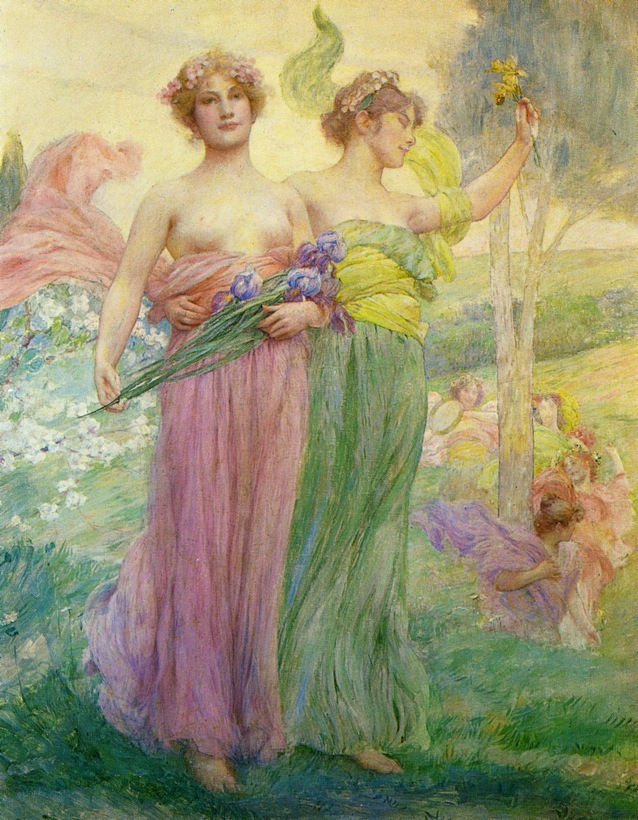 Idle hours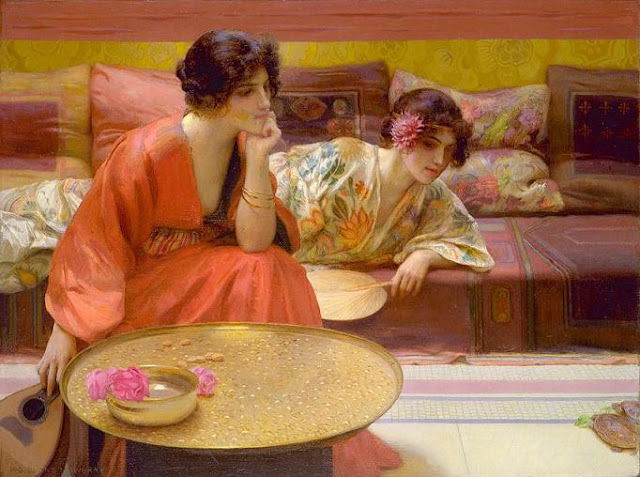 Bacchanal II, Spring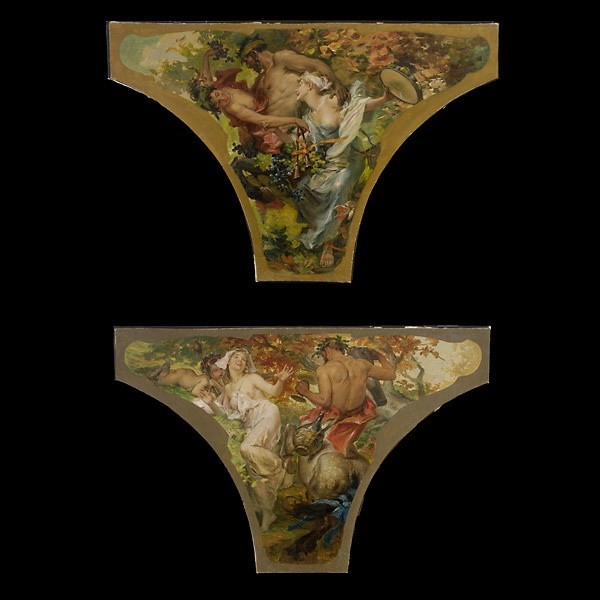 The ascension
The harem

The calendars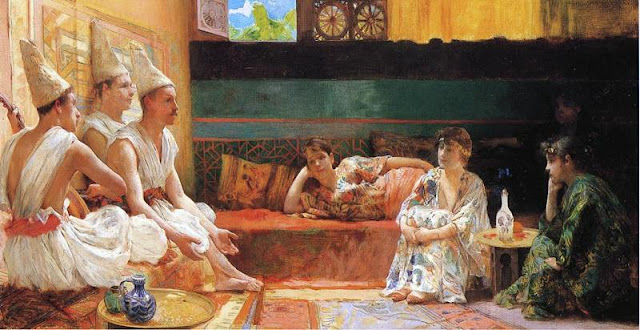 Studio lunch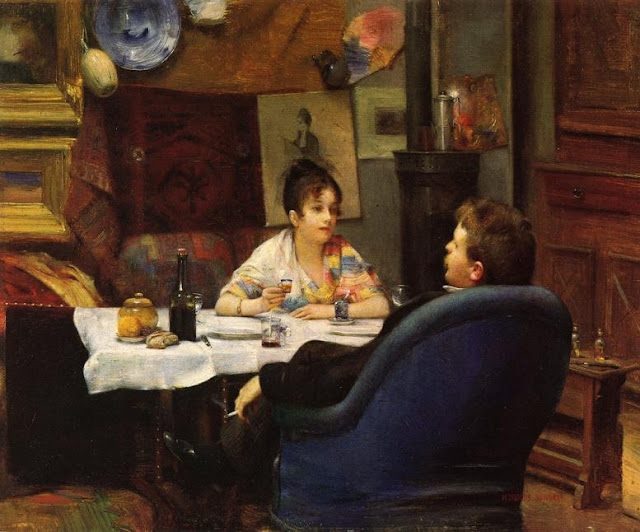 Rose harvest
Portrait of Mrs. J. Carroll Beckwith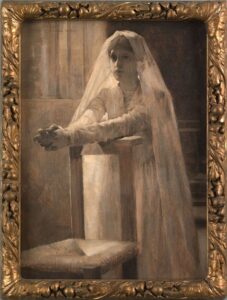 A Game of Chess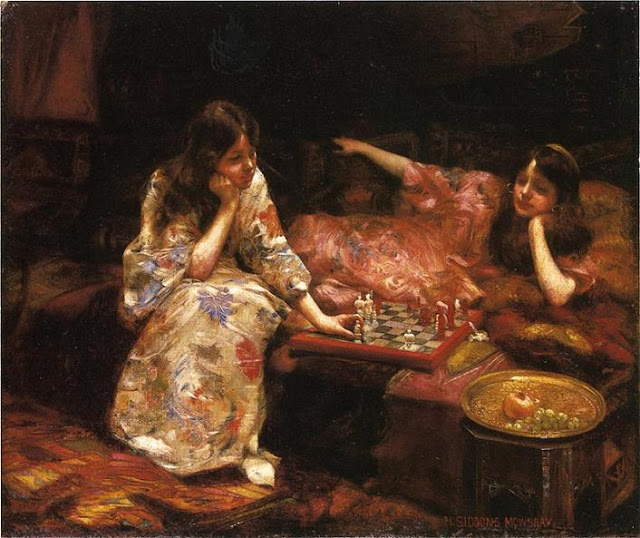 Unknown tite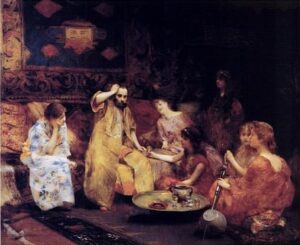 Iridescence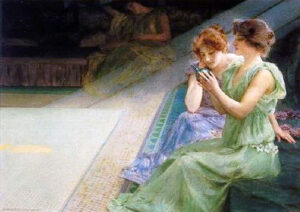 The Marriage of Persephone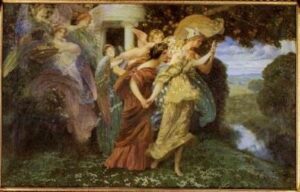 The harem scene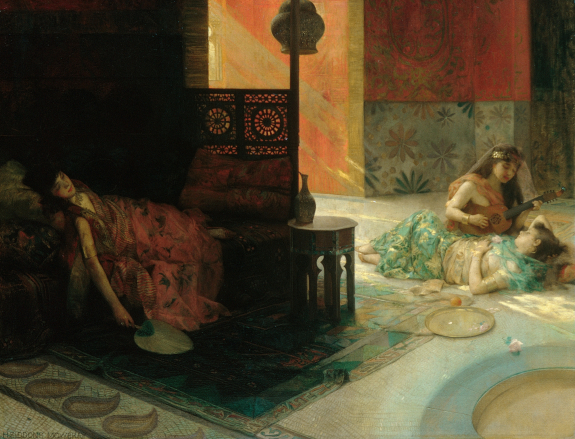 Two women