Horatio Henry Couldery was an English painter born in 1832 in the London Borough of Levisham, United Kingdom. Horatio was one of nine children born to a painter, Robert Couldery, and initially apprenticed to become a cabinetmaker. However, his love for art prevailed when he escaped his apprenticeship to pursue an art career.
In 1855, Couldery enrolled at the Royal Academy of Arts in Piccadilly, London, to study painting. After graduation, he exhibited for the first time in 1861, showing his work 'On Dangerous Ground' at the Academy. Subsequently, Horatio regularly exhibited with the Royal Society of British Artists, Suffolk Street, and the British Institution.
Couldery also worked on children's books and greeting cards, making illustrations. He was substantially successful in his career, winning acclaim from critics who gave high praises to the artist. Some of his works are in the art collection of Glanmore National Historic Site in Belleville, Ontario, Canada. Horatio died in Sydenham, London, in 1918.
What was Horatio Couldery Known For?
Horatio Couldery was known for painting depictions of animals, especially cats and dogs. Cats were the primary subjects of Horatio's paintings, portrayed in funny and mischievous situations with incredible detail. Couldery's keen attention to detail is evident in the realistic depictions of the animal's fur. He also made use of bright, intense colors which portrayed beauty.
Who was Horatio Henry Couldery Influenced By?
Horatio Couldery's use of color and masterful realistic depictions show an influence of the early Renaissance artists. Couldery's choice of theme and consistency portray an indelible passion for feline creatures possessed by the artist.
What Art Movement was Horatio Henry Couldery Associated With?
Horatio Henry Couldery was associated with the Realism art movement.
Horatio Couldery Artwork
Below are some of the artworks of Horatio Couldery
Nowhere to hide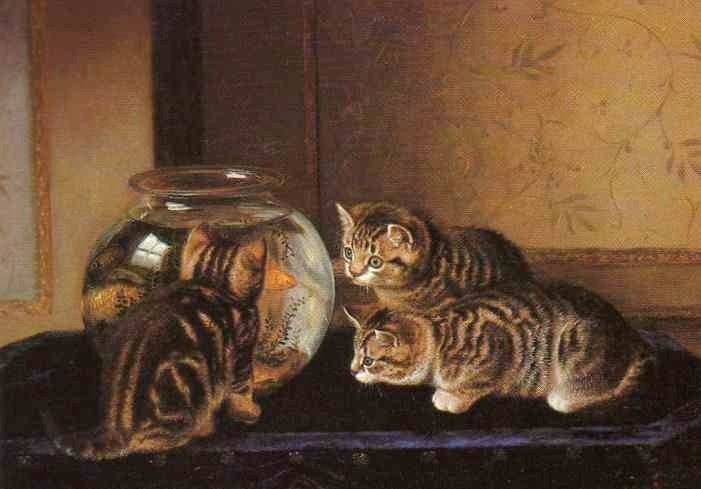 A Fascinating Tail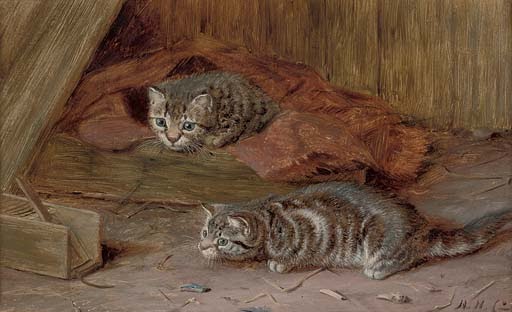 A Pug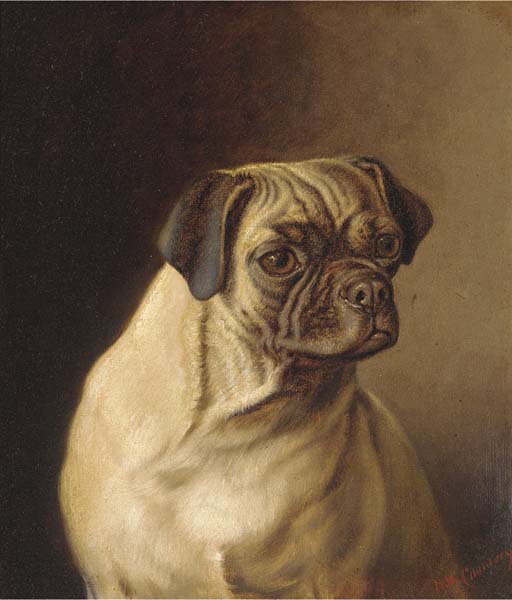 Chow Pomeranians in a garden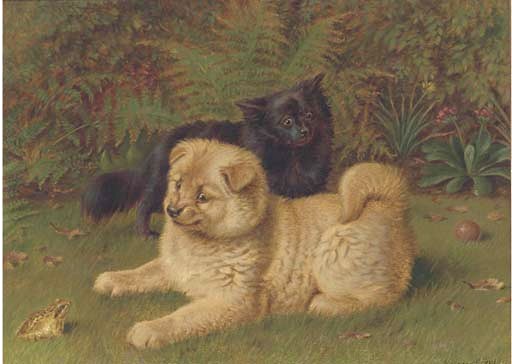 Exemplary Behaviour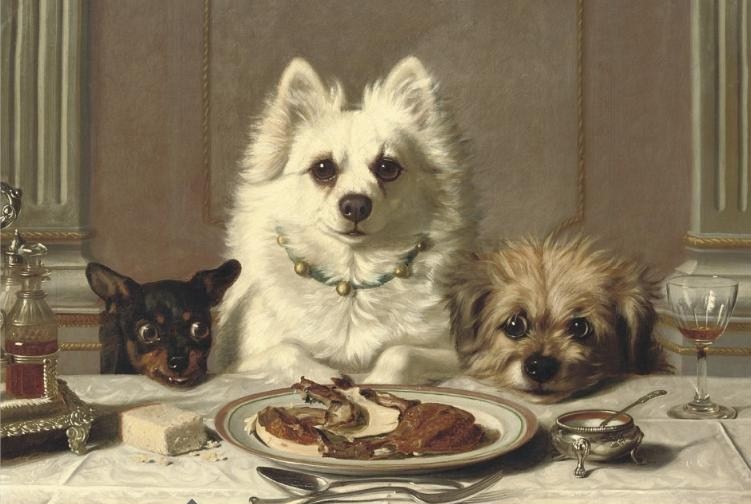 Faithful Companions
Fishing Party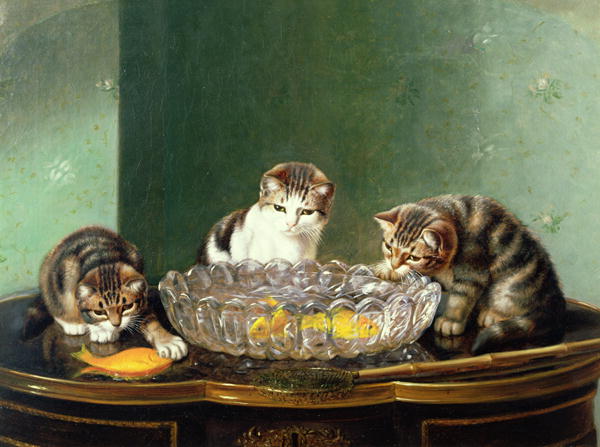 Kitten in Vase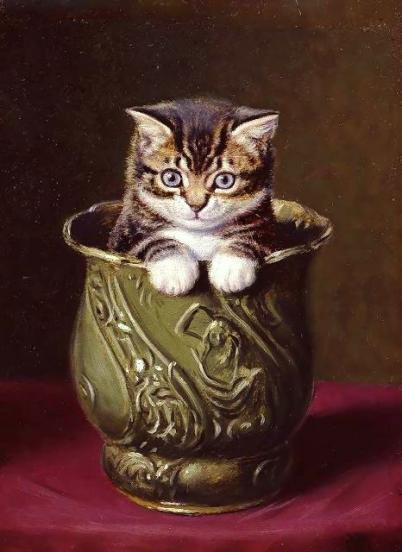 The Family, A Tabby Cat and Her Three Kittens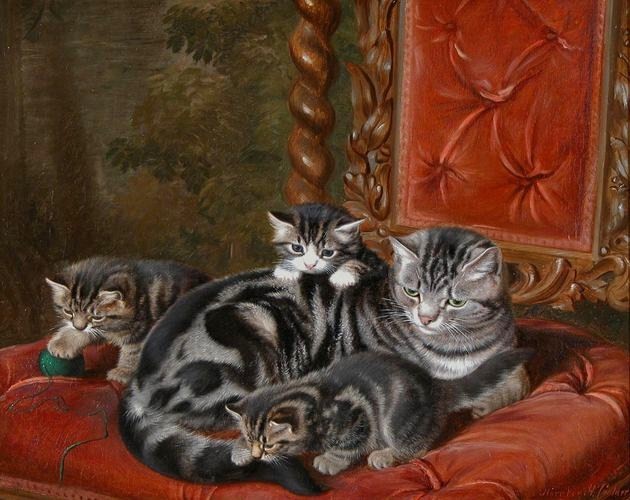 The Unexpected Guest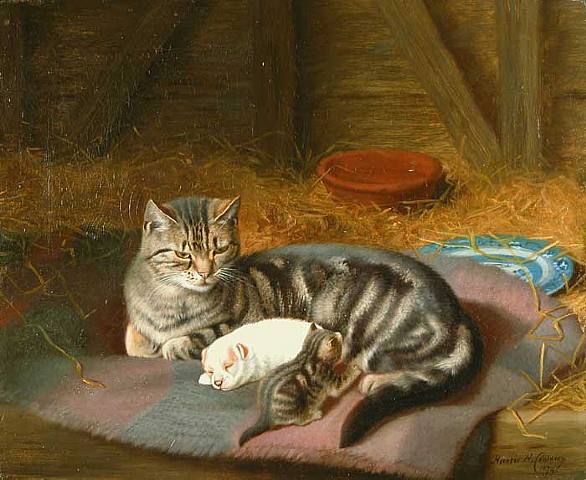 Two Chow Pups seated on a Chair in an interior