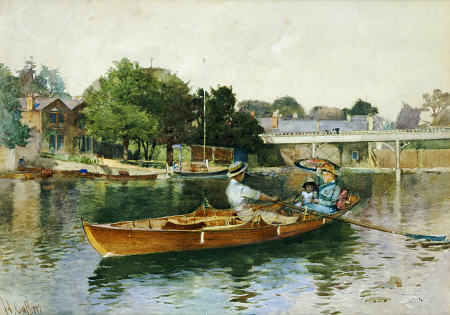 Hector Caffieri was a British painter born in Cheltenham, Gloucestershire, England, in 1847 to French parents. Before leaving London in pursuit of art education, Hector spent a short while in the British Navy. He traveled to Paris to study art under Gustave Boulanger and furthered his education at the Academian Julian, studying under Léon Bonnat and Jules Lefebvre.
Hector Caffieri returned to London in 1873 and began exhibiting at the Royal Academy of Arts and the Society of British Artists. He acquired a studio in Camden Town, from where he created his artworks. Hector frequently traveled to France and across England, making sketches of the portside and coastal scenes, which would become the primary subjects of his paintings.
As a result of his successful exhibitions, Hector Caffieri was elected to various prominent associations in society. In 1897 Hector settled in the coastal city of Boulogne-sur-Mer in France, and joined the Société des Beaux-Arts et des Arts Décoratifs du Boulonnais. He participated actively in the society's annual exhibitions until 1925. Hector died in Boulogne on 26 December 1931.
What was Hector Caffieri Known For?
Hector Caffieri was known for his oil and watercolor paintings of fisherfolk, ports, and coastal scenes. Hector was generous in his application of color, often using a palette of red, yellow, ochre, blue and gray. He depicted the lives of ordinary people as fishermen and peasants while decoratively focusing on the coastal backgrounds.
Who was Hector Caffieri Influenced By?
Hector Caffieri was influenced by Leon Bonnat, his teacher at the Academian Julian. Hector's use of color and skillful depiction of landscapes in his artworks are inspired by Bonnat, whose artworks showcase similar qualities.
What Art Movement is Hector Caffieri Associated With?
Hector Caffieri is associated with the Impressionism and Realism art movements.
Hector Caffieri Artwork
Below are some of Hector Caffieri's artworks
A Boating Party on the Thames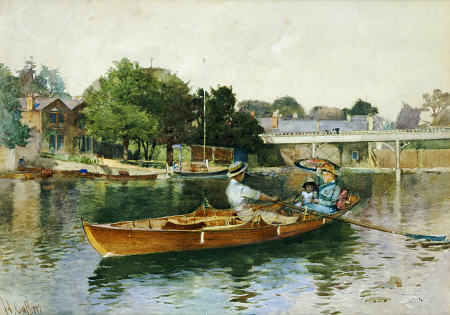 A Fishergirl on the Quay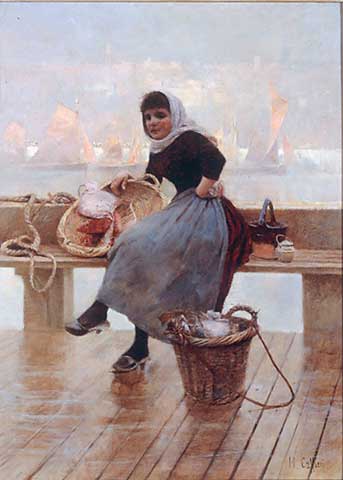 A Lady Artist in the woods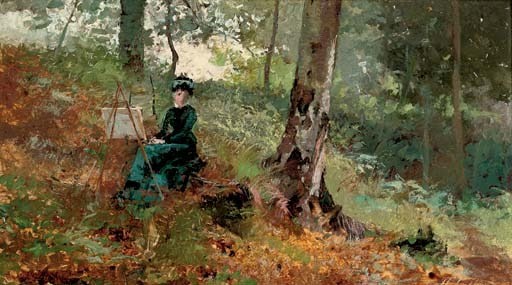 Catching Toddlers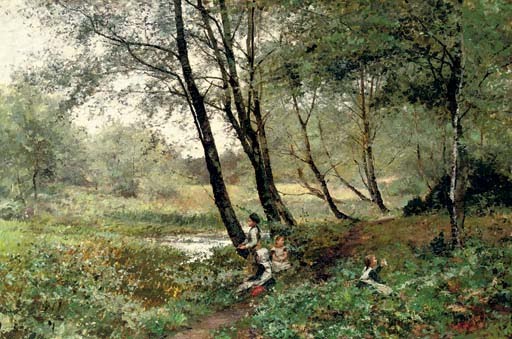 Feeding Time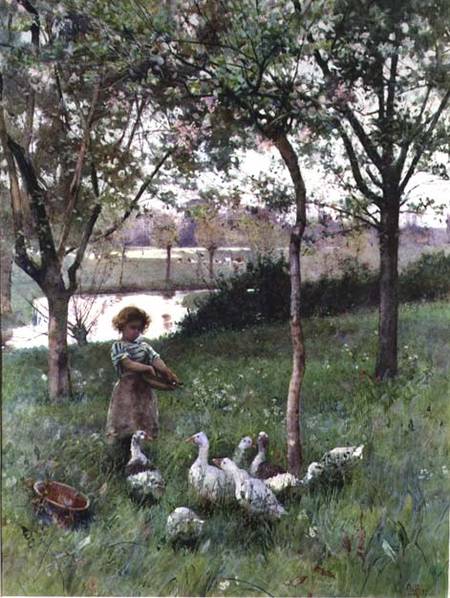 Fishing Party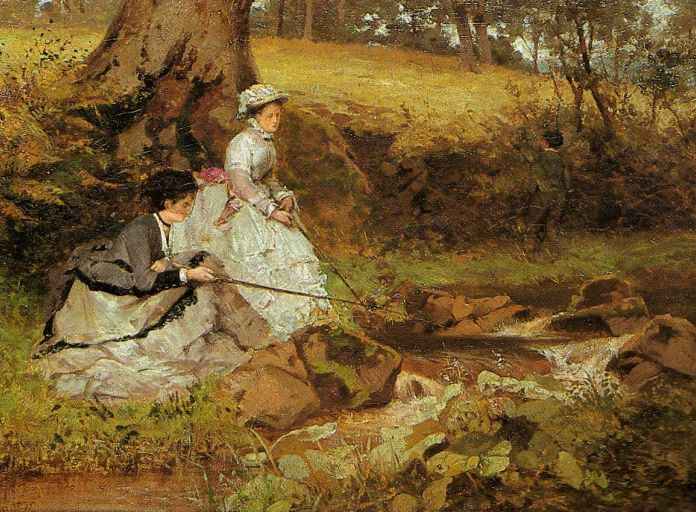 Flemish Peasants going to Market, St. Omer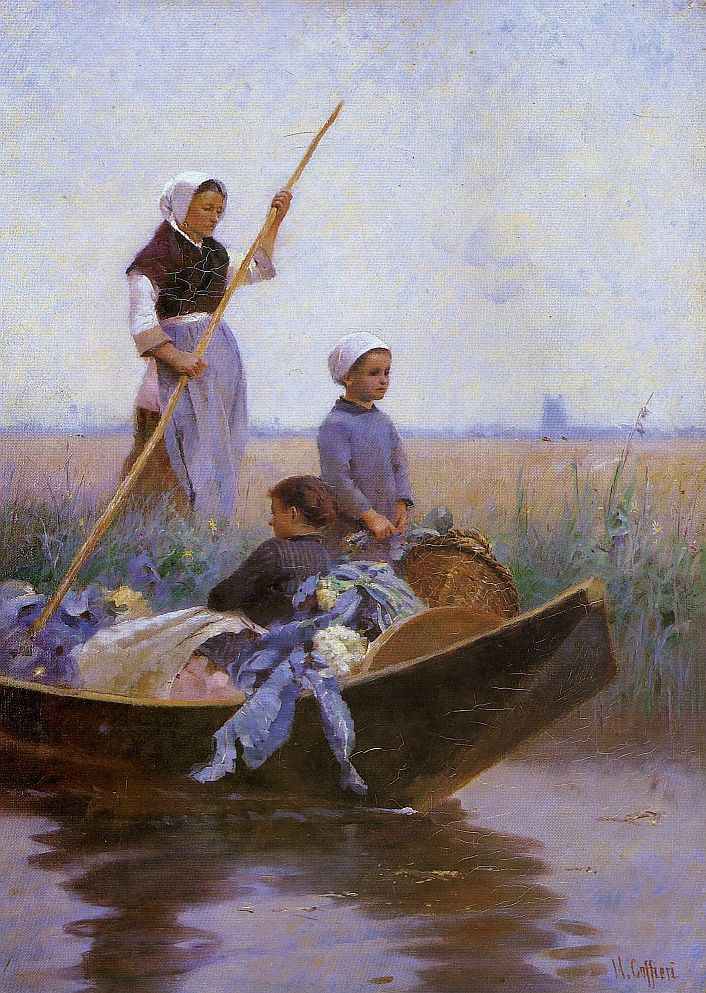 Gathering Berries In The Wood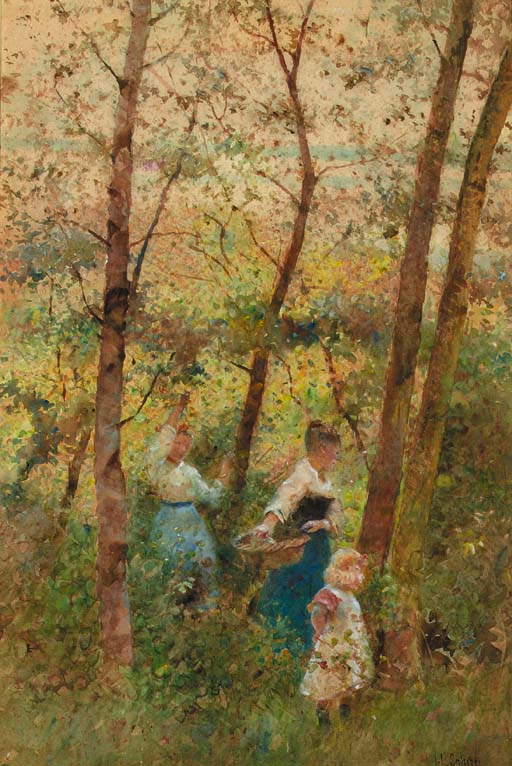 Geraniums in a China Jug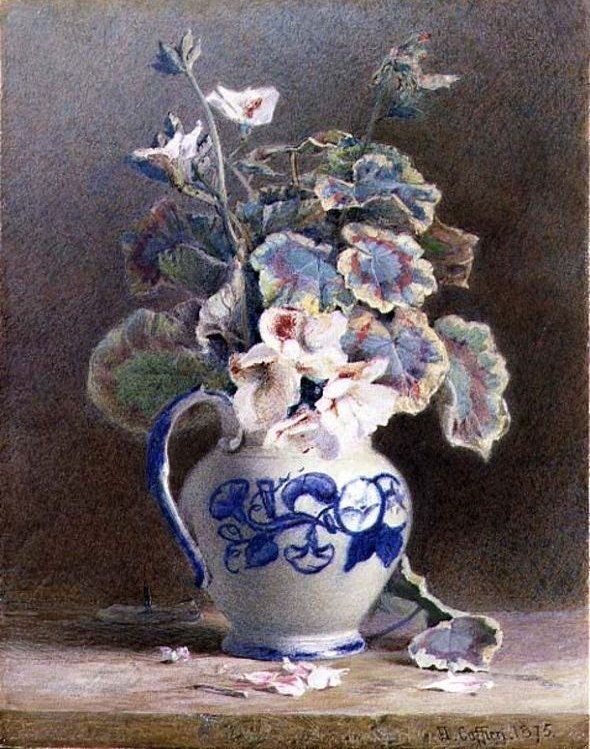 Girl in an Orchard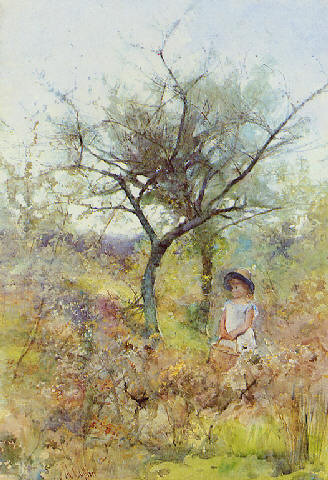 Marlow Lock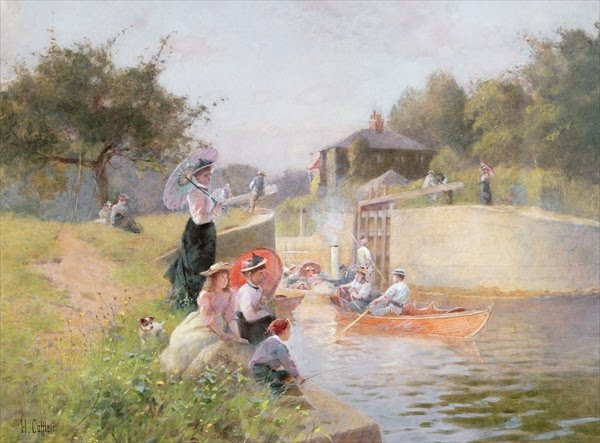 Napoleon's Column from the fields leading to Wimereux
October Days

Pilot's Wife

Sea Urchines, Boulogne

Sharing Secret

Spring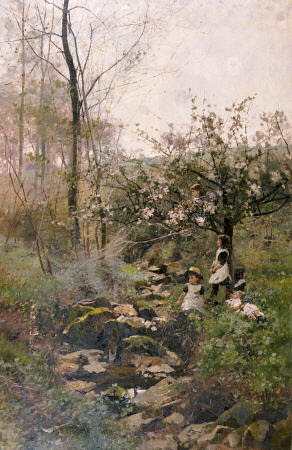 Study of Geraniums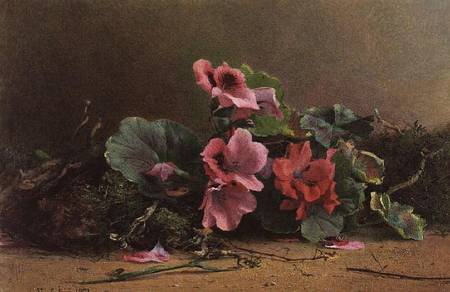 A Study of Primroses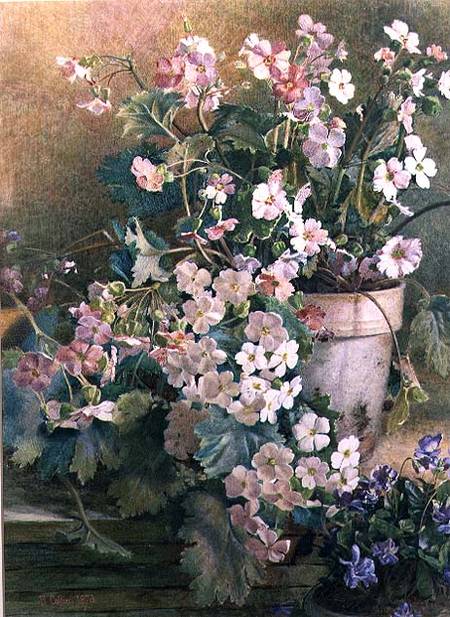 The Ferry Boat Crossing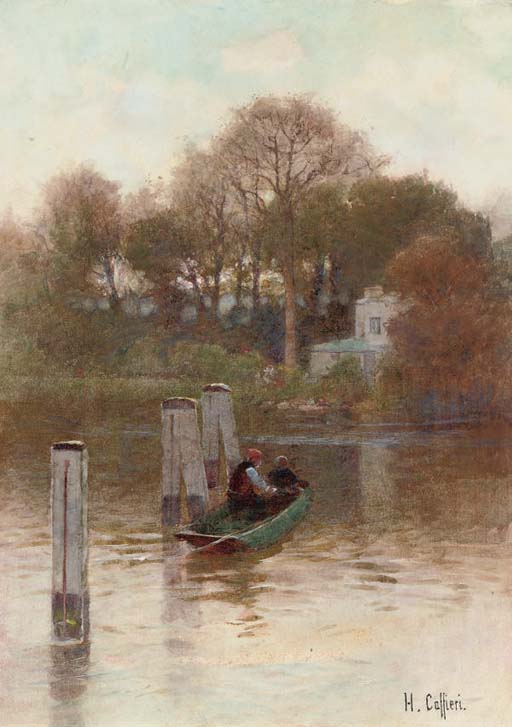 The Fish Stall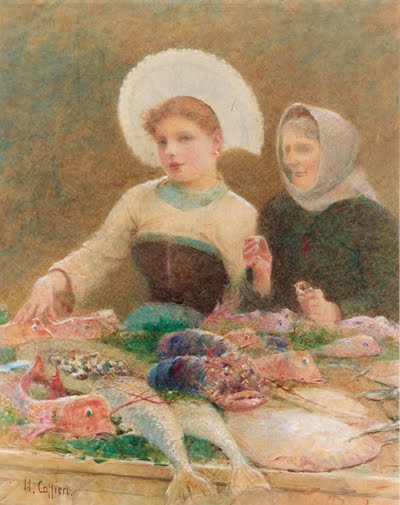 The Mussel Gatherers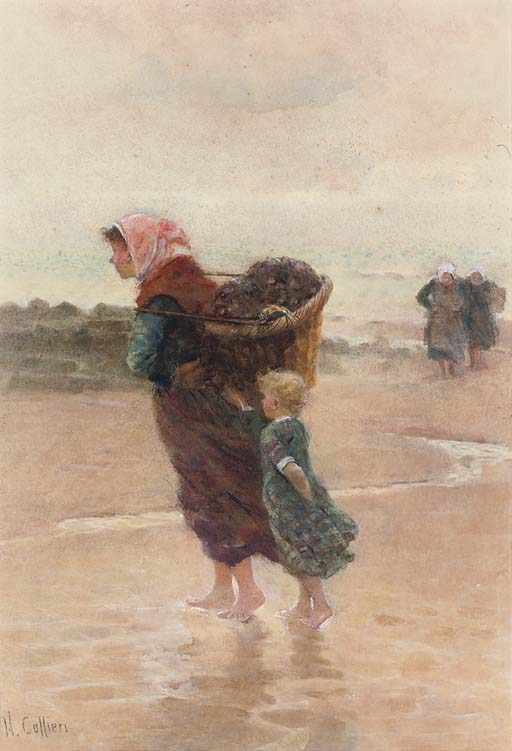 The Primrose Gatherers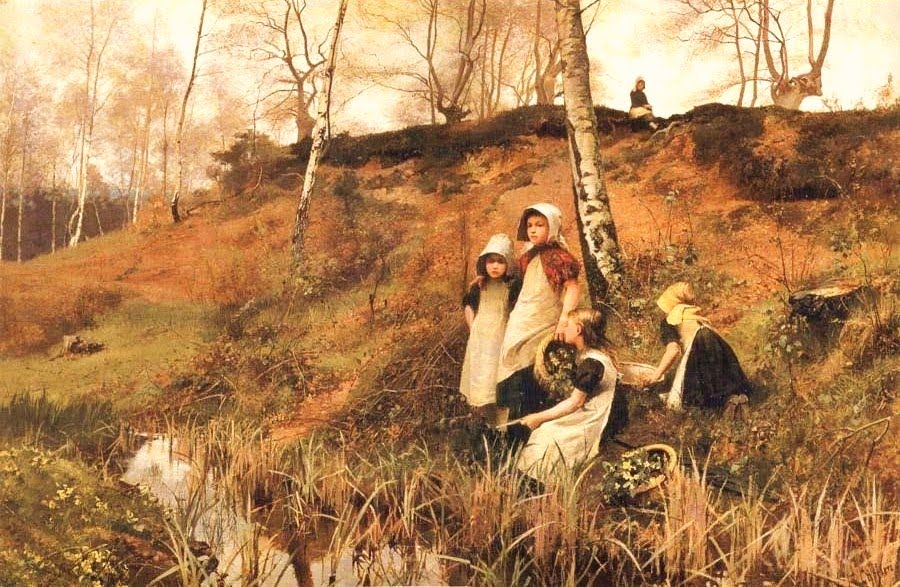 The Trespassers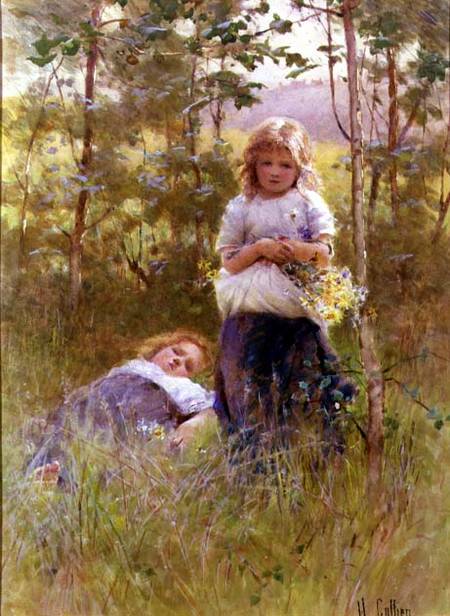 Unloading the Catch