Hamish Blakely was a British painter born in Canterbury, England, in 1968. As a child, Blakely was interested in art and often made sketches in black and white. He received formal art education at the Wimbledon School of Art and Kingston Univerity, where he studied illustration. Afterward, Blakely became a professional illustrator.
During his time in school, Blakely used paints for the first time while trying to perfect a portrait he was making. That ignited his love for the medium. As an illustrator, Blakely worked for several prestigious institutions, such as Cable, Wireless, and British Telecom. He also painted two front covers for the book Schindler's List.
Blakely held various exhibitions and participated in them. He has also received a national award for one of his artworks, showing the artist's expertise. In an interview, Blakely stated that he wants his paintings to grab the buyer at first sight. Blakely still paints eye-catching pieces coveted by art dealers and collectors.
What is Hamish Blakely Known For?
Hamish Blakely is known for painting figurative scenes. His creative process involves layering heavy pigments of paint to achieve a thick surface. Driven by his fascination with the human figure (especially the female), Blakely's artworks express sensuality and beauty through the accuracy of details and rich coloring.
Who was Hamish Blakely Influenced By?
Hamish Blakely was influenced by Michelangelo Caravaggio, Rembrandt van Rijn, Diego Velazquez, and Norman Rockwell. Blakely frequently draws inspiration from the works of Rembrandt, Velazquez, and Caravaggio for his figurative painting. However, his earliest influence was Rockwell's paintings, which taught him the method of paint application he employs today.
What Art Movement is Hamish Blakely Associated With?
Hamish Blakely is associated with the Realism art movement.
Hamish Blakely Artwork
Below are some of the artworks of Hamish Blakely.
Angels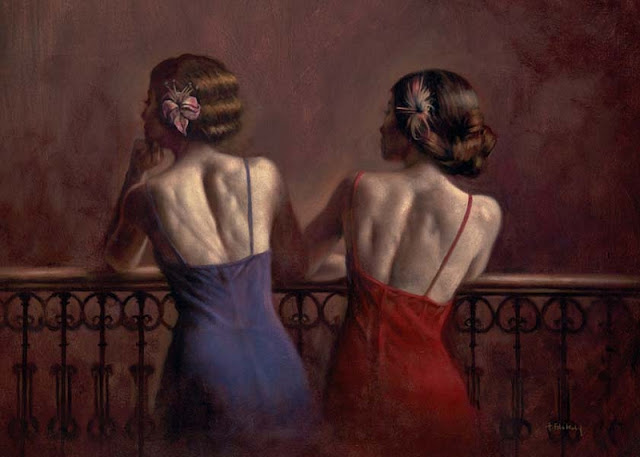 Old fashioned girls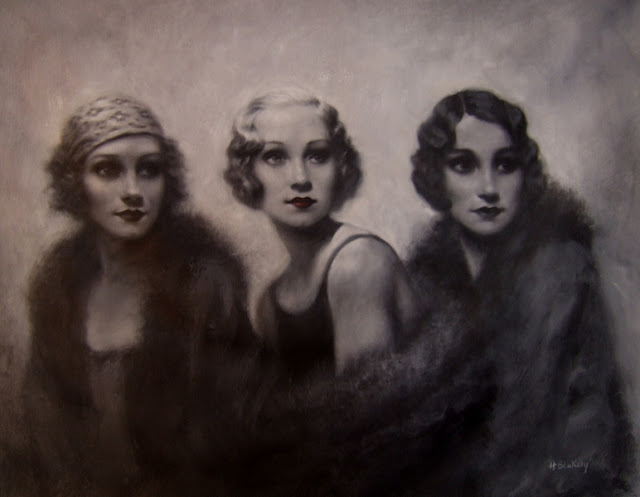 The evening beckons
Debutante

Sisters

The lady in white

As if you were there
A face in the crowd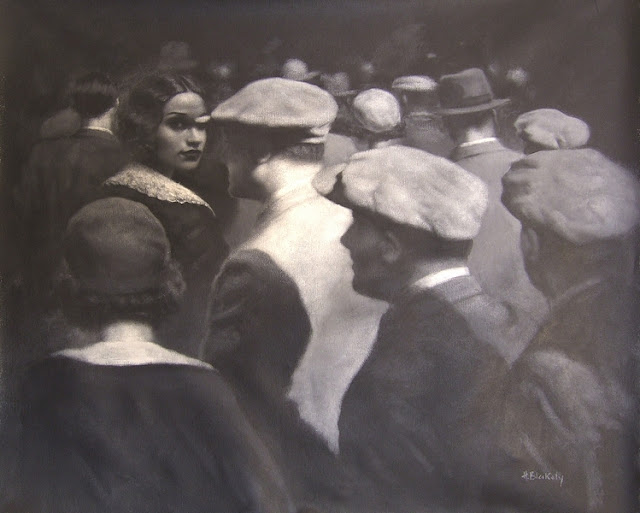 King of hearts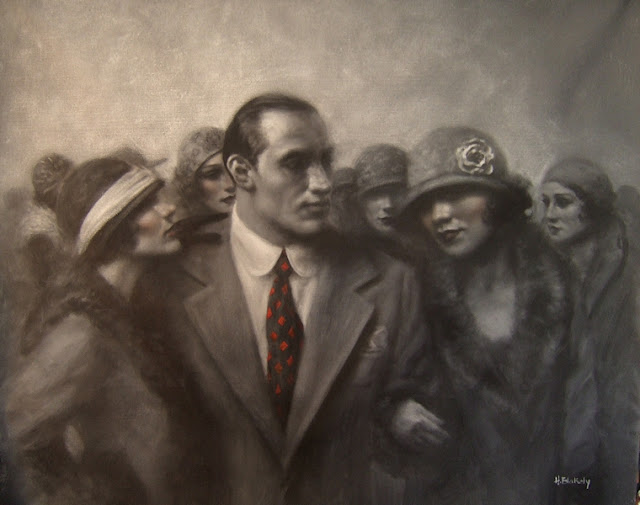 Between the lines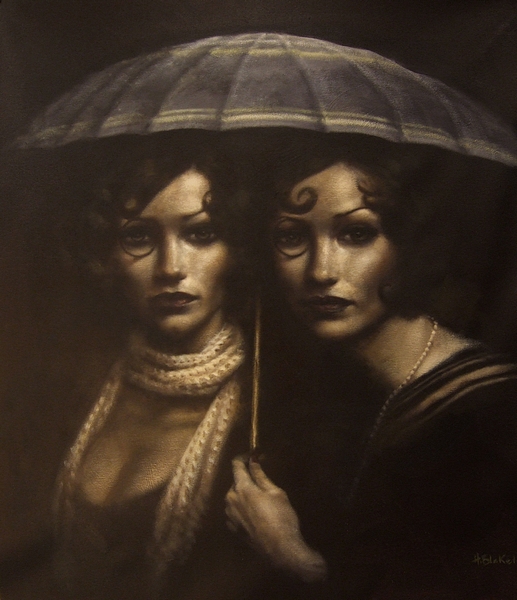 Heavenly creatures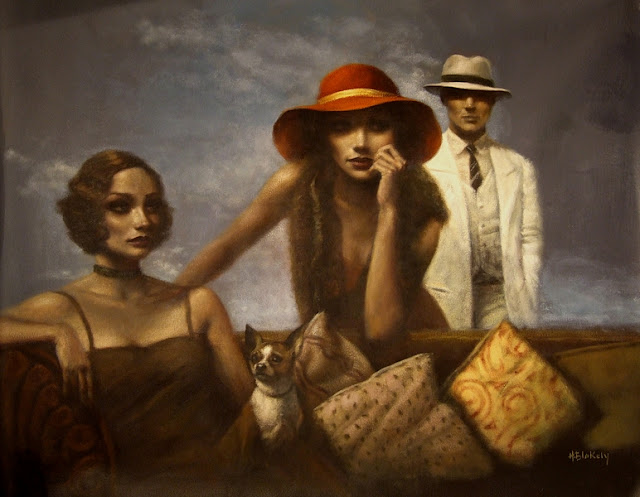 Nightowls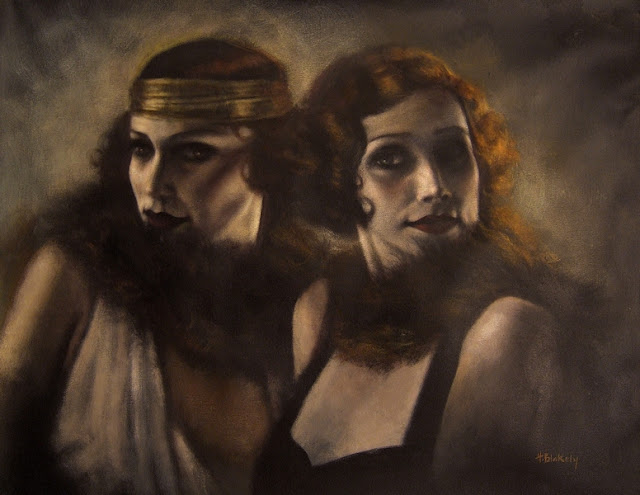 Girltalk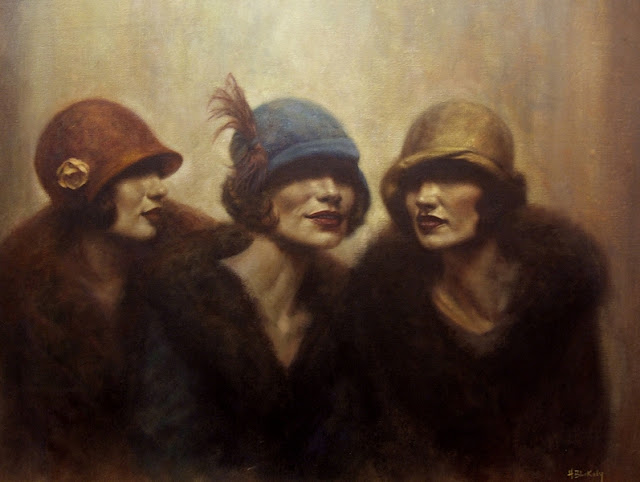 Viva la diva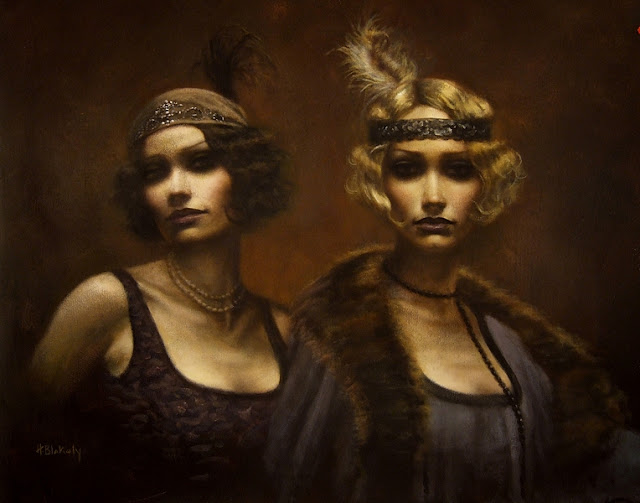 Voyager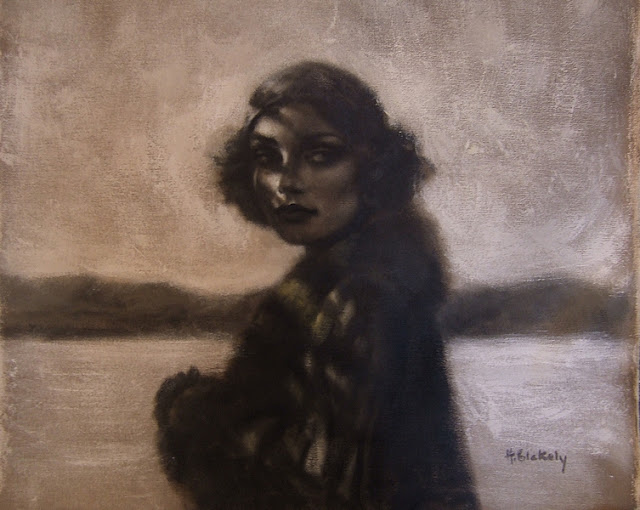 No soul in sight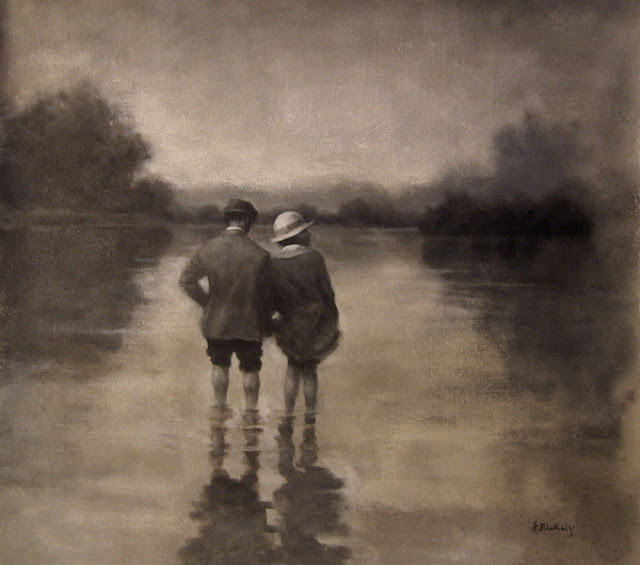 How far we've come