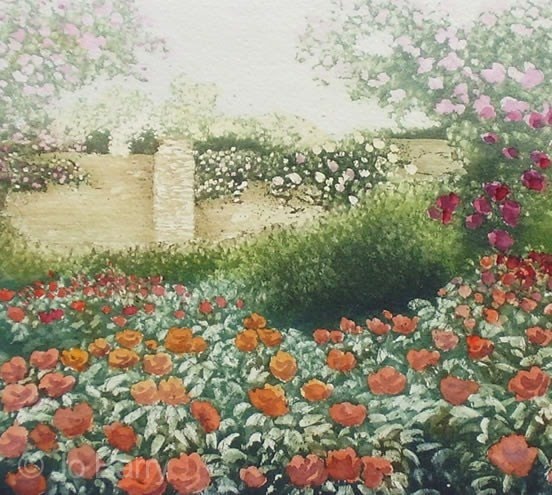 Jo Barry is a contemporary painter born in 1944 in Kent, England. She studied at the Ravensbourne College of Art and Design, earning a BA in Fine Art. Jo taught art after completing her studies and was an instructor at the Byam Shaw School of Art. In 1981, she quit teaching to hone her artistic talents and focus on painting.
She has exhibited extensively with galleries and societies at home and abroad, such as the Royal Academy and other prestigious galleries in Norway, Japan, and Australia. In 1984, she was elected to the Royal Society of Painter-Printmakers, eventually becoming the association's Vice President. Jo is also an active member of The Arborealists.
In 1994, Jo moved to New Forest, Ringwood, with her family, where she currently lives and works in her home studio. Inspired by her new environment, she continues to create etchings of English countryside landscapes and views. She frequently exhibits at the Bankside Gallery in London.
What is Jo Barry Known For?
Jo Barry is known for her English countryside etchings and paintings. She creates her artworks by etching on copper sheets coated in wax. Meticulously avoiding scratches on the surface, Jo uses a needle to draw into the wax on the sheets. She edits the image till she has the desired image and finally prints out the image in color.
Who was Jo Barry Influenced By?
Jo Barry was influenced mainly by her environment; the English countryside. Asides from being the primary subject of her artworks, nature is one of Jo's most effective forms of inspiration. She described New Forest, where she established her studio in her home, as the home of her love for the English countryside.
What Art Movement is Jo Barry Associated With?
Jo Barry is associated with the Impressionism art movement.
Jo Barry Artwork
Below are some of the artworks of Jo Barry
Mellow Autumn

Paint the Meadows with Delight

Plants and Flowers Ever Sprung

Portrait of a Dog

Shadows of Summer

Spring Glade

Standing Water

Summer Meadow

The edge of Forest

The June Garden

The Saville Garden

The Snow Fell

The Snow Lay Round About

With Roses Overgrown