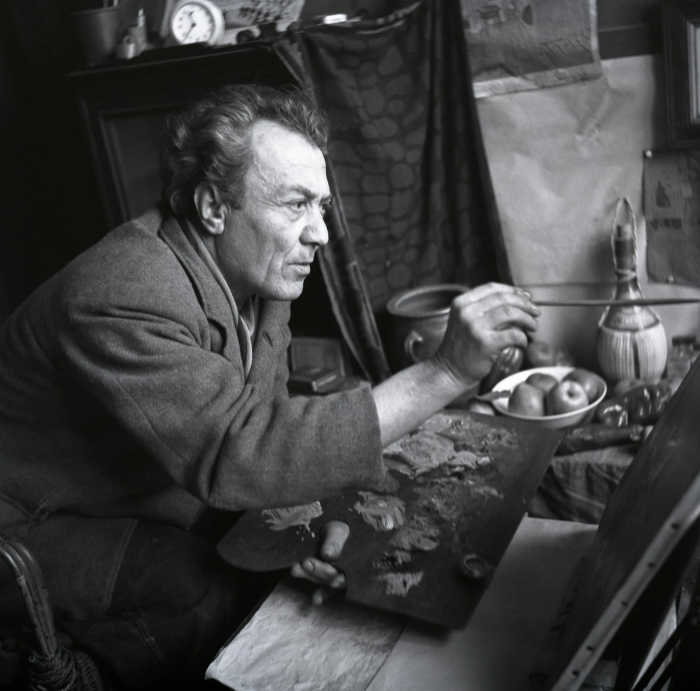 Fikret Moualla is a Turkish artist best known for his lyrical paintings and biting drawings that depict scenes from Parisian life. Despite facing personal challenges and a tumultuous career, Moualla's immense talent and artistic vision have garnered recognition. Born in Kadıköy, Istanbul, in 1903, Moualla studied engineering in Zurich but eventually pursued his passion for art in Munich and Berlin. He later settled in Paris in 1939, attending renowned art academies and exhibiting his work in galleries. Moualla's gouaches and paintings capture the vibrancy of Paris street life, cafes, and social gatherings with influences from Expressionism and Fauvism. Moualla's life was marked by struggles with alcoholism, mental health, and periods of institutionalization, but he continued to paint until his death in 1967 in Reillanne, France.
What Does Fikret Moualla Paint About?
Fikret Moualla painted scenes from Parisian life. His paintings depict various subjects, including nudes, brothel scenes, streets, cafes, and occasional still-lifes. Moualla's works offer glimpses into the vibrant and dynamic atmosphere of Paris, showcasing the energy and diversity of the city's inhabitants. His artistic style combines a lyrical quality with biting drawings that border on caricature, creating a unique and expressive visual language.
Who Was
Fikret Moualla

Influenced By?

Fikret Moualla was influenced by the Turkish School of Paris, which was a group of Turkish artists who worked in Paris between the 1930s and 1980s. Moualla's style also bears resemblances to the works of Henri de Toulouse-Lautrec, particularly in his portrayal of Parisian nightlife and scenes from brothels.
What Art Movement Is
Fikret Moualla
Associated With?
Fikret Moualla was associated with the Impressionist movement, as reflected in his capturing of light and atmosphere in his paintings. His works also reflect Expressionism and Fauvism based on his use of bold colors and expressive brushwork.
Fikret Moualla Artwork
Fikret Moualla's artwork has been featured in several notable exhibitions throughout his career. In 1936, his work was showcased at the World Exhibition in New York. He also had solo exhibitions, including the 2006 exhibition "Dessins de Fikret Moualla" held at the Centre Culturel Anatolie in Paris. Additionally, Moualla's art was exhibited at Galerie Marcel Bernheim in Paris in 1957 and 1958, as well as at the Exposition Internationale d'Art Moderne in 1946, organized by the United Nations and hosted at the Musée National d'Art Moderne in Paris. Below are a few of his creations.
"Nude Bather (La Toillette)"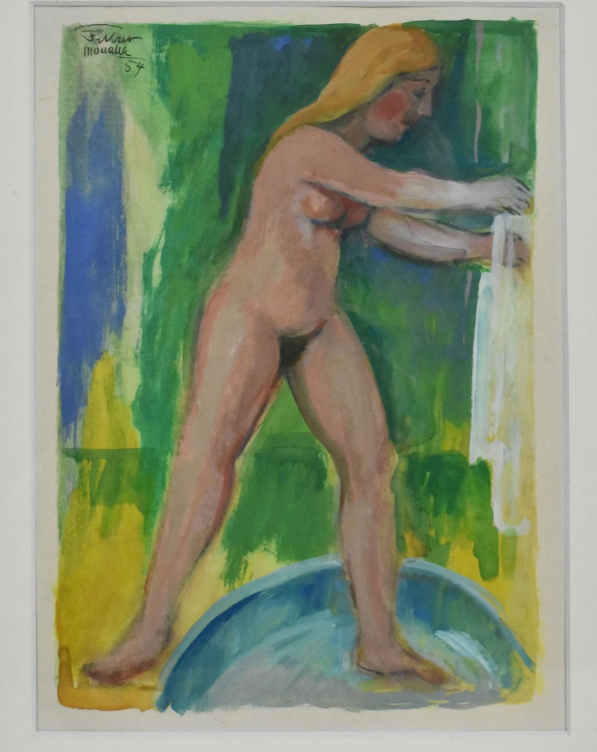 "Enfants et vendeur de ballons"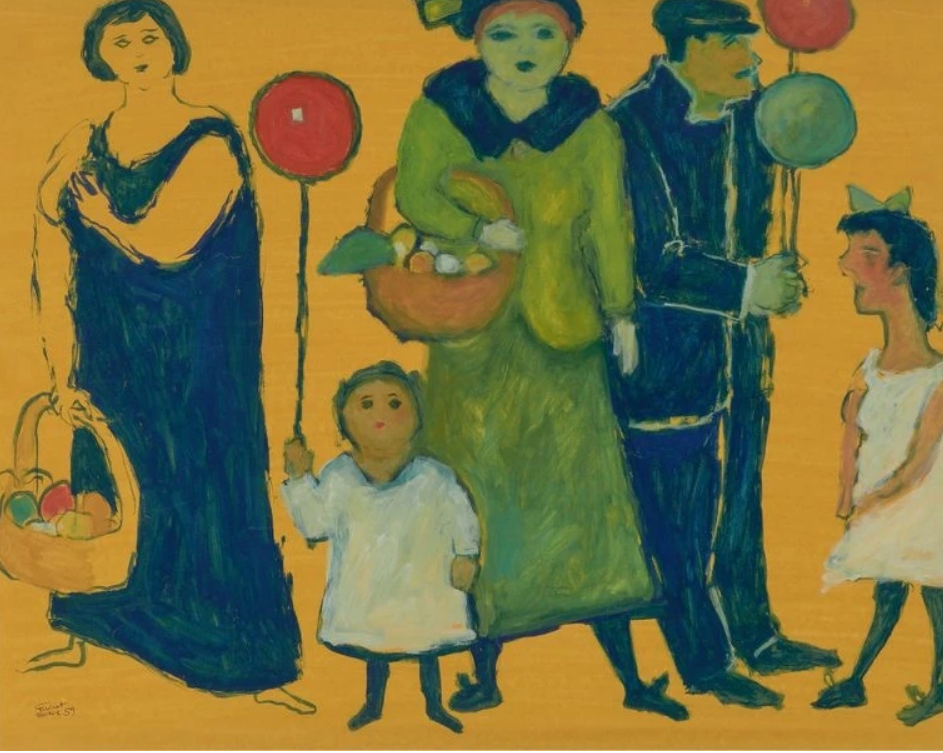 "Chicken and the Egg"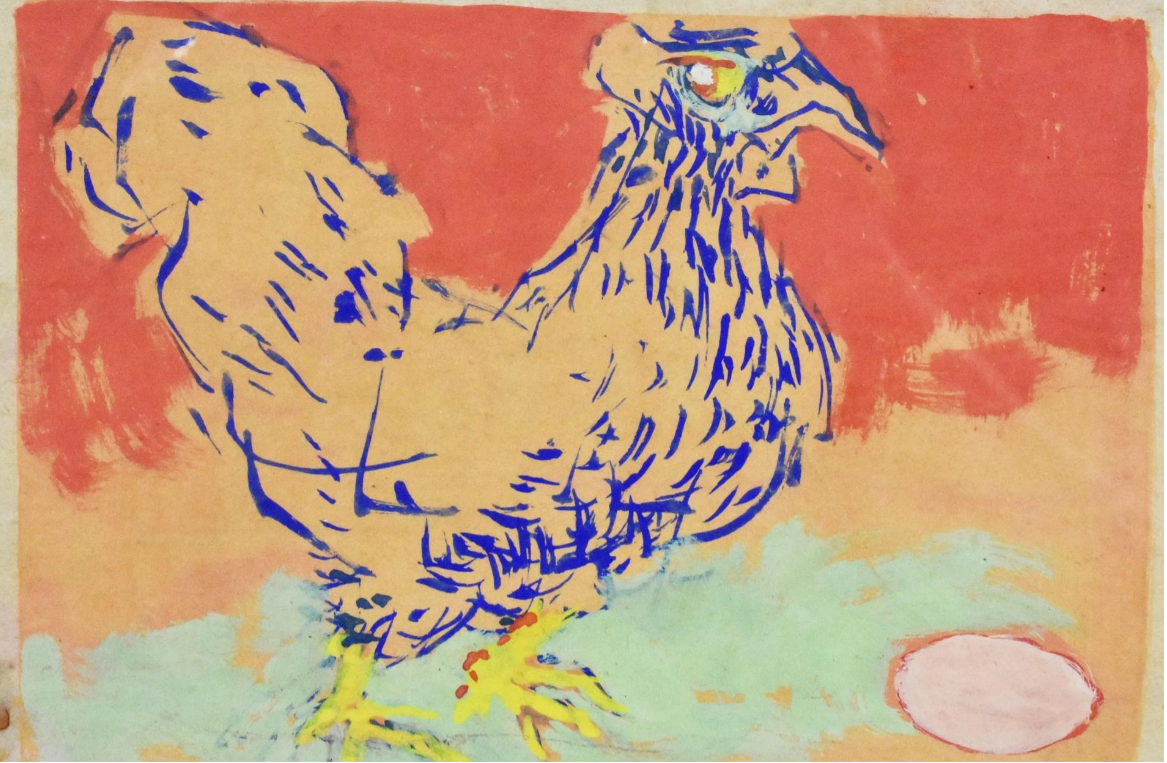 "Nü"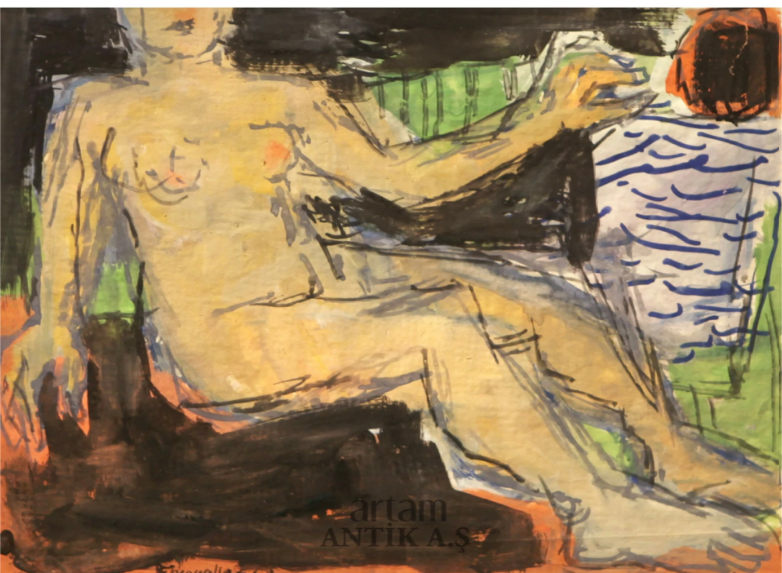 "Walk on a Blue Background"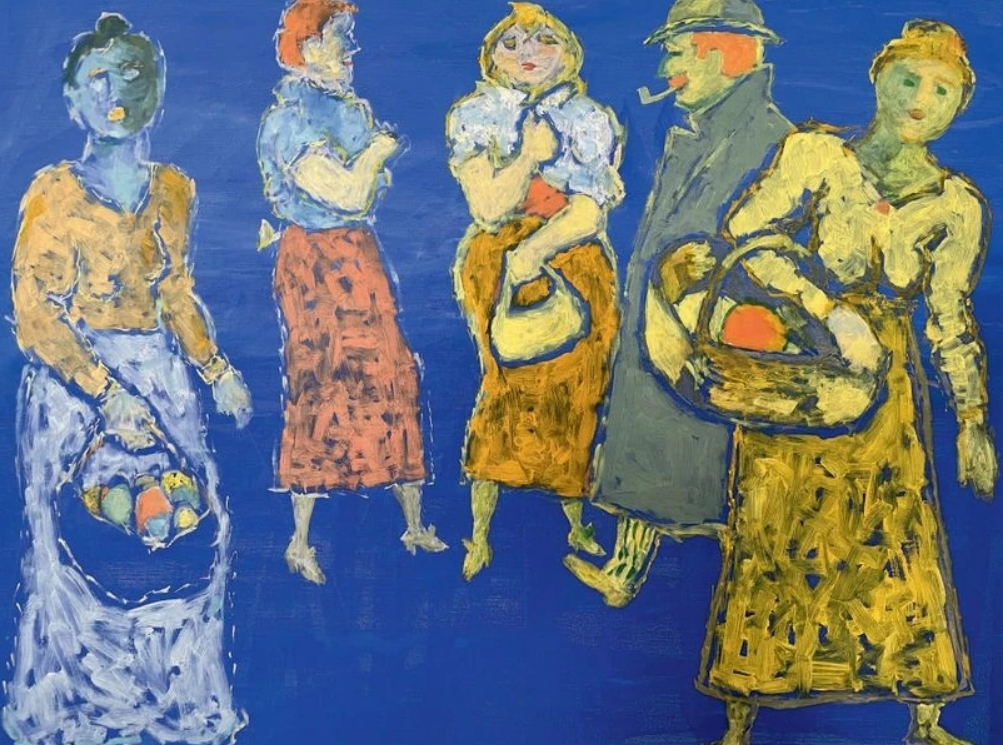 "Untitled (Café)"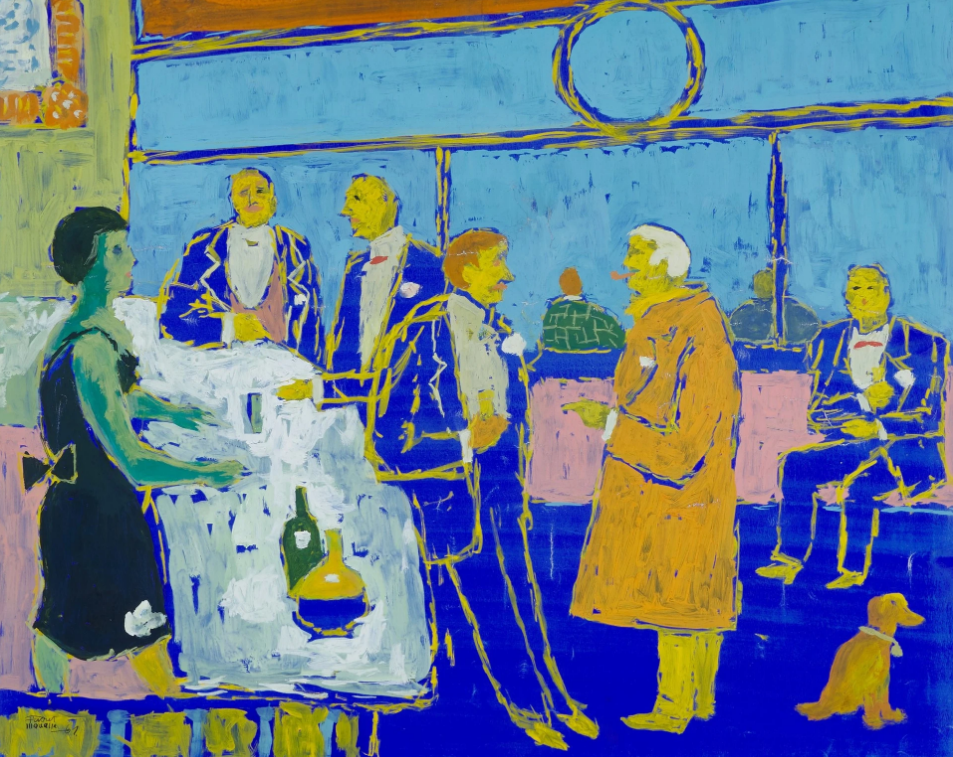 "Figüratif Kompozisyon"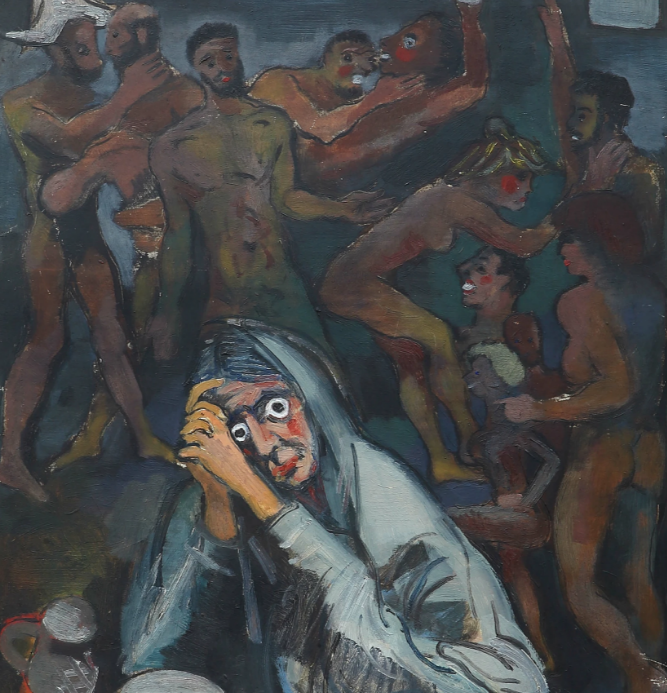 "Peyzaj"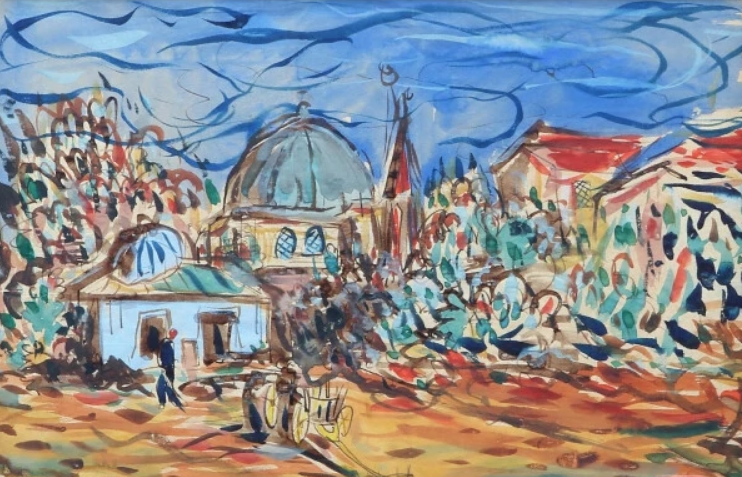 "Female Figure"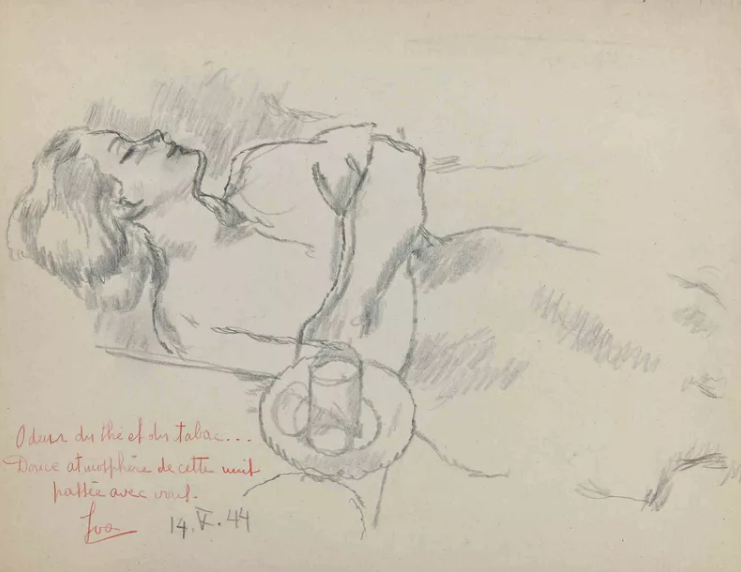 "L'absinthe"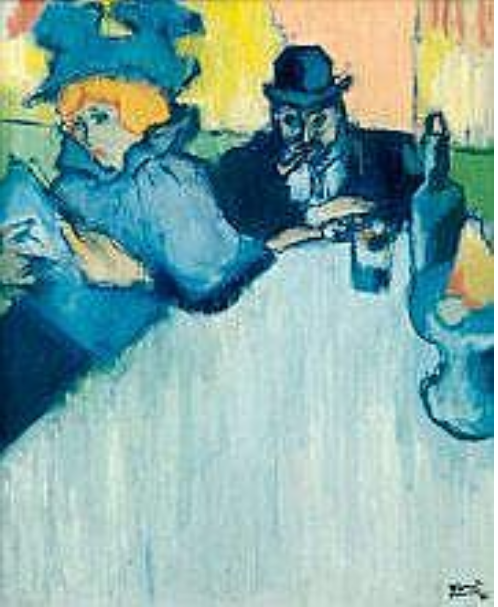 "Composition"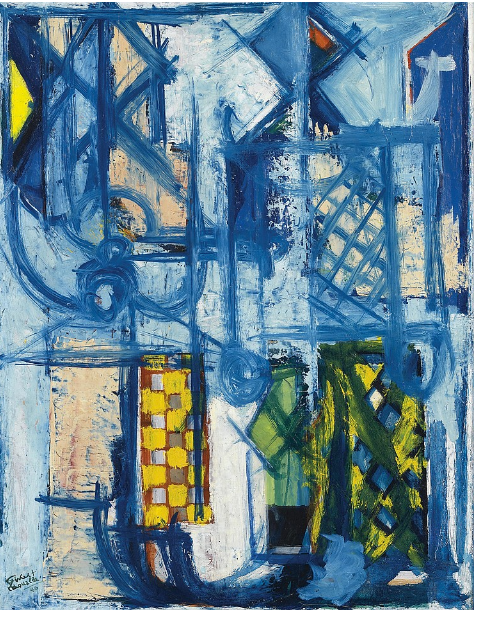 "Barges on the Siene"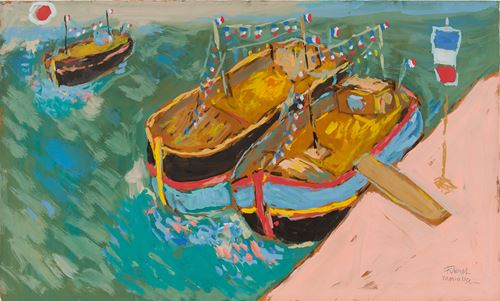 "Sans titre"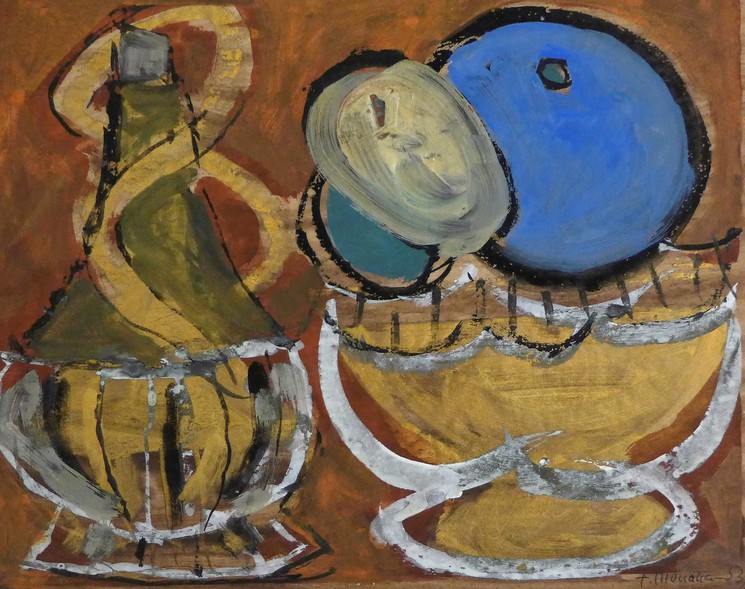 "Tilkiler"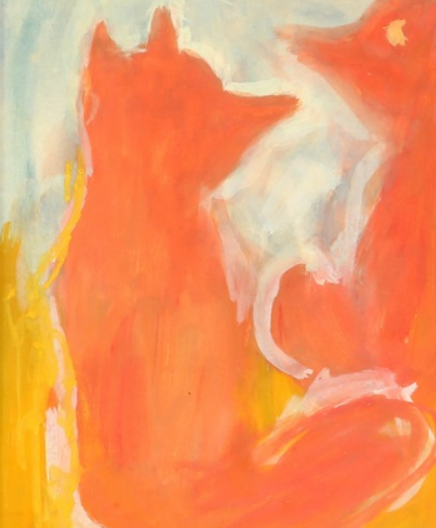 "Deux Personnages dit l'Etale"