Etienne Azambre was a French painter born on the 2nd of February 1859 in Paris, France. Etienne enrolled at the Acamedie Julian in 1879 and graduated in 1882. Subsequently, he furthered his art education at the Ecole Nationale des Beaux-Arts till 1885. Etienne served in the military in Orléans, where he made friends with renowned painters like Lucien Simon and Georges Desvallieres.
Etienne Azambre frequently exhibited at the Paris Salon between 1883 and 1904. He also participated in the 1889 exhibition held by the Friends of Art of the Department of Seine-et-Oise. Etienne had his first museum showing at the Royal Museum of Modern Art in Brusells. His works had gained nationwide popularity and appeared as illustrations in various French magazines.
One of Etienne Azambre's iconic paintings is the mural of the Coronation of the Virgin on the cupola walls of the Church of Sainte Marie-Madeleine in Somme. Towards the end of his career, he dedicated himself to painting four large murals on a similar subject at the Church of Saint Firmin in Senan. Etienne died on 21 June 1993, leaving behind numerous of exquisite artworks.
What was Etienne Azambre Known For?
Etienne Azambre was known for his religion-themed paintings and church frescoes. In addition, he painted biblical scenes, many of which were from the New Testament. Also, portraits and village scenes were the subjects of some of his works. Etienne painted on canvas with oil and used warm colors, especially a light shade of blue, in executing the creation of his artworks.
Who was Etienne Azambre Influenced By?
Etienne Azambre was influenced by his upbringing in a Christian school. Etienne attended the Collège Stanislas de Paris. Taught in the catholic ways and surrounded by paintings and large murals at the school, Etienne got inspired to create such art.
What Art Movement is Etienne Azambre Associated With?
Etienne Azambre is associated with Impressionism and Realism art movements.
Etienne Azambre Artworks
Below are some of the artworks of Etienne Azambre
Au Louvre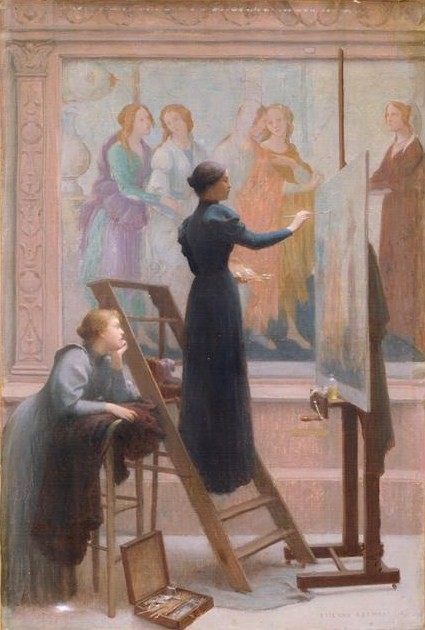 Interior of Workshop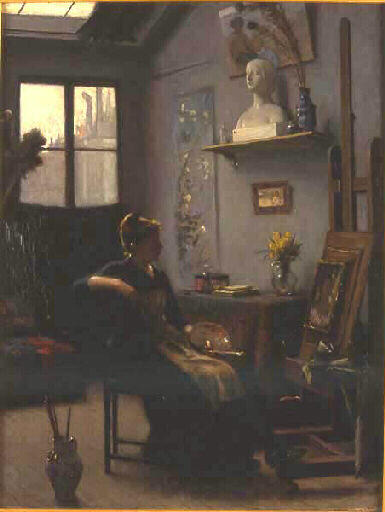 Le retour de Champs
Madonna with Lillies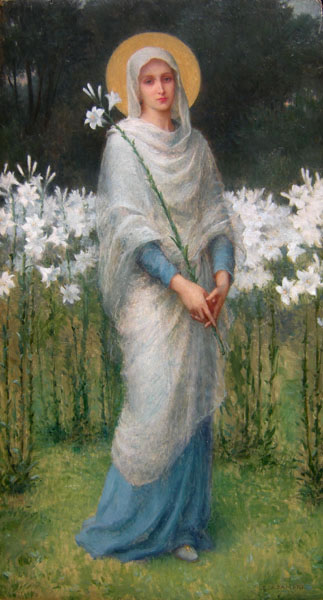 Mother and Child Reading