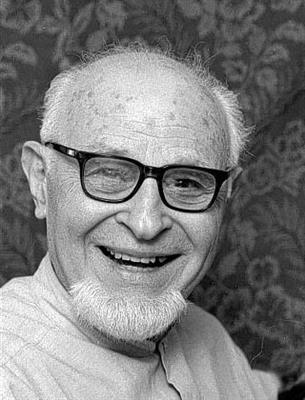 Emilio Pettoruti was an Argentine painter born on 1 October 1892 in La Plata, Argentina. In 1906, fourteen-year-old Emilio enrolled at the Escuella de Bella Artes in his birth city, dropping out shortly after. He then studied under Emilio Coutaret, an art teacher at the Museum of National History, where he started practicing drawing. In 1911, he held his first exhibition on the premises of the Buenos Aires local newspaper.
Emilio Pettoruti's caricature portraits impressed viewers, and he earned a scholarship to travel to Italy to study. In 1913, Emilio traveled to Florence, where he studied Renaissance painters and the newly growing futurism painting style. Emilio visited various European cities before settling in Milan, where he became a 'partner painter' at Famiglia Artistica. He exhibited at the XII Biennale Internazionale in Venice in 1920.
In 1924, Emilio Pettoruti returned to Argentina, and his popularity spread even further. He had the job of running the Museo Provincial de Bellas Artes, serving as Director from 1927 to 1947. He returned to Europe in 1952, exhibiting in Italy for a couple more years before moving to Paris and settling there. In Paris, he continued painting and exhibiting with prestigious societies and museums. Emilio died in Paris on 16 October 1971.
What was Emilio Pettoruti Known For?
Emilio Pettoruti was known for his abstract paintings and caricature drawings. Constantly altering his style and experimenting with different mediums, Emilio was known for varying types of artworks during different periods. He began with drawing caricatures, enough to put him in the limelight. Emilio also famously worked with the futurist movement after the influence in Europe drew him in.
Who was Emilio Pettoruti Influenced By?
Emilio Pettoruti was influenced by Giotto di Bondone, Fra Angelico, and Masaccio, Italian Renaissance painters whose works he studied during his travel scholarship to Italy. Emilio was greatly influenced by 14th-century Renaissance art, employing the techniques and methods in his abstract artworks.
What Art Movement is Emilio Pettoruti Associated With?
Emilio Pettoruti is associated with the Cubism/Abstract art movement, though, due to his constantly changing style, Emilio refused to associate his art with any label.
Emilio Pettoruti Artwork
Below are some of the artworks of Emilio Pettoruti
The Improviser

Los Blancos

Los Caminantes

Farfalla

El Quintero

Dos Figuras