Charles Seliger was an American painter born on the 3rd of June 1926 in Manhattan, New York. Charles started drawing and painting from a young age, studying the works of historical artists and experimenting with different styles. He received no formal lessons in art and had to drop out of high due to financial inabilities. Charles learned to tint and airbrush photographs and gained employment at a studio.
In 1943, Charles met Jimmy Ernst, son of famous surrealist painter Max Ernst and became friends with him. Charles' friendship with Ernst drew him into the circle of Abstract expressionist artists of the 67 Gallery. Charles was included in Howard Putzel's exhibition at the 67 Gallery in 1945, aged only nineteen. The same year, he had his first solo exhibition at Guggenheim's Art of the Century. Charles became the youngest artist to exhibit with the Abstract Expressionists.
Charles Seliger had gained worldwide recognition and success and continued to exhibit extensively. He held over forty-five solo exhibitions in his art career, at home and abroad. In 1949, Charles had his principal museum exhibition in San Fransisco at the De Young Memorial Museum. He was rewarded for his impactful, successful career in 2003, receiving the Lee Krasner Award. Charles died on the 1st of October, 2009.
What was Charles Seliger Known For?
Charles Seliger was known for his small-scale paintings of the internal structure of natural elements. Charles' works have been described as a microscopic view of the natural world. On a relatively small canvas, Charles created abstractions depicting insects and organic forms by fusing small areas of color using a single-hair brush.
Who was Charles Seliger Influenced By?
Charles Seliger was influenced by Amédée Ozenfant, a French painter of the Cubism movement. One of the first art styles Charles experimented with was Cubism after reading Ozenfant's Foundations of Modern Art.
What Art Movement is Charles Selinger Associated With?
Charles Selinger is associated with the Abstract Expressionism art movement.
Charles Selinger Artwork
Showcased by prominent museums worldwide, including the Metropolitan Museum of Art, here are some of Charles Selinger's artwork.
Boundless Worlds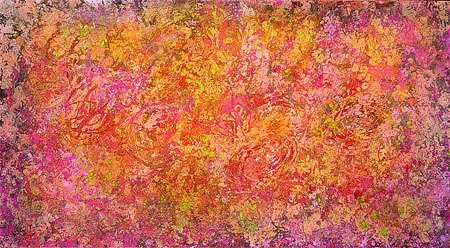 Caravan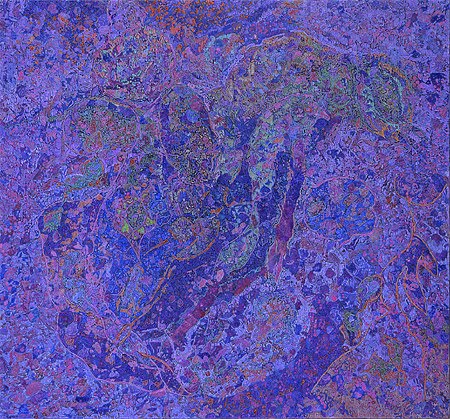 Celebration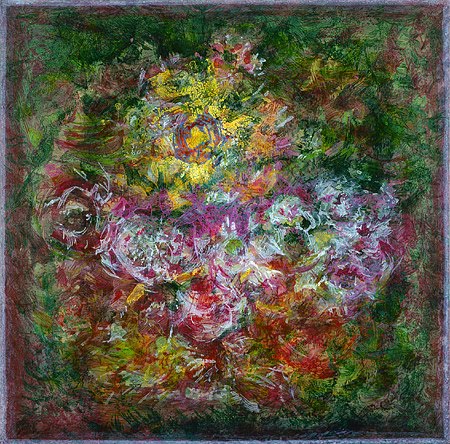 Confrontation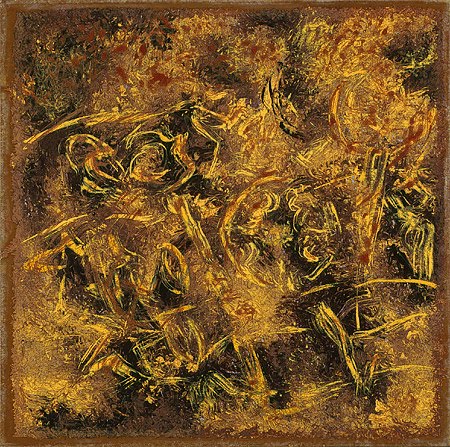 Deluge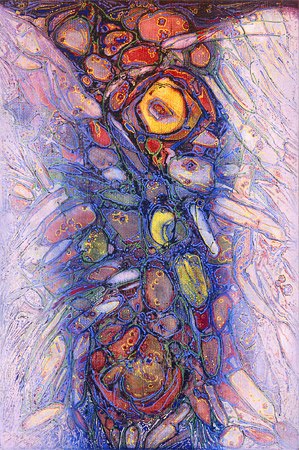 Don Quixote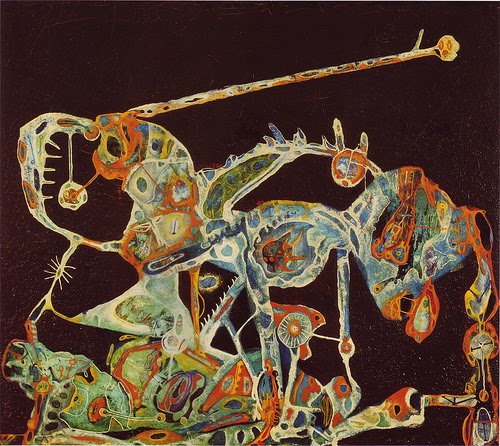 Dream Sequence
Forest Floor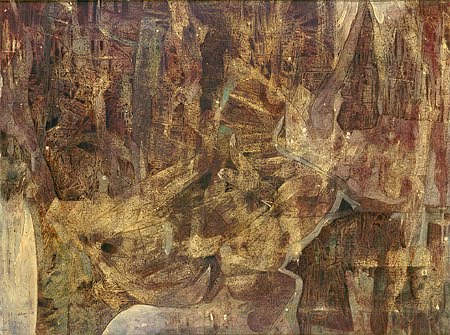 Luminous Field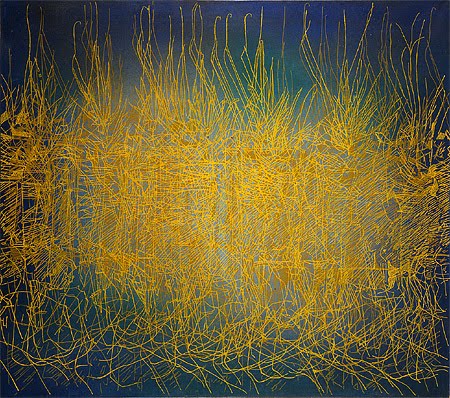 Orator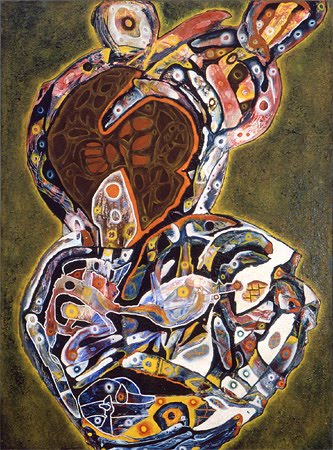 Peacock Feather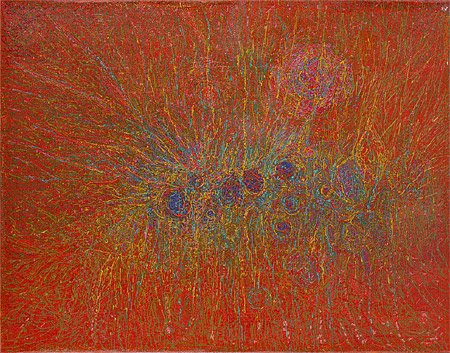 Peninsula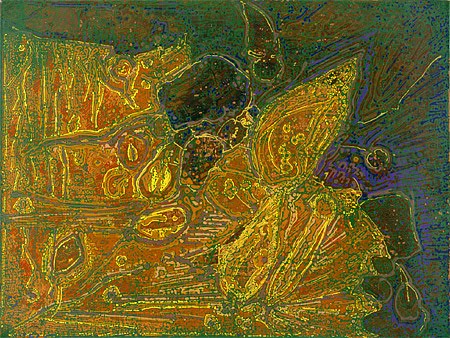 Petrified Structure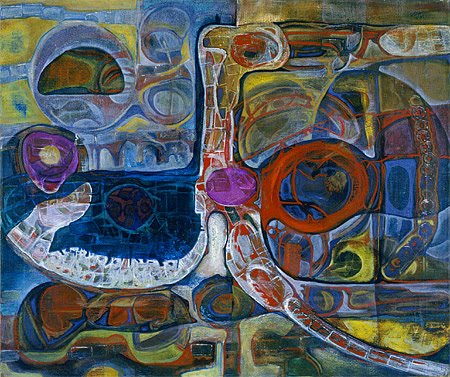 Primal Markings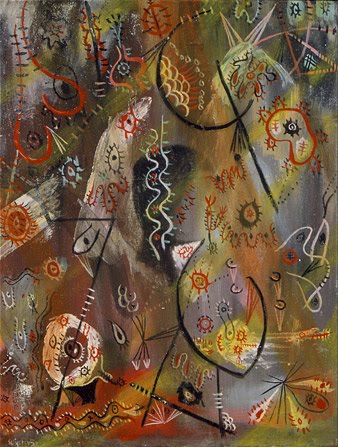 Seeds and Strata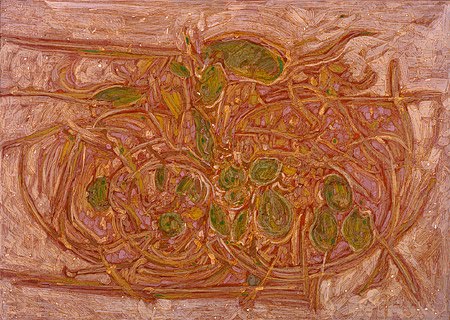 Spring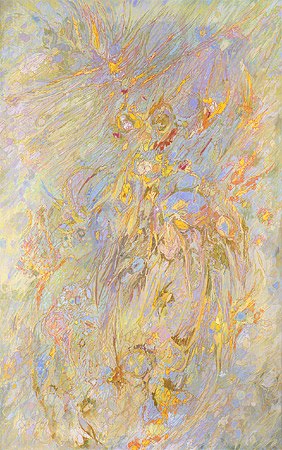 The Trapeze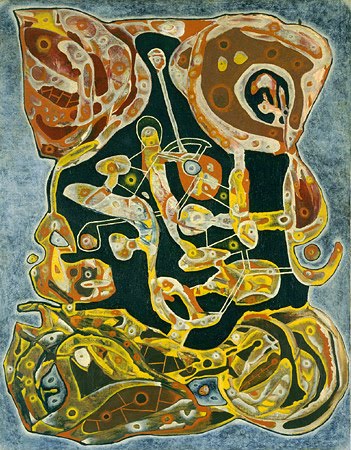 Vortex