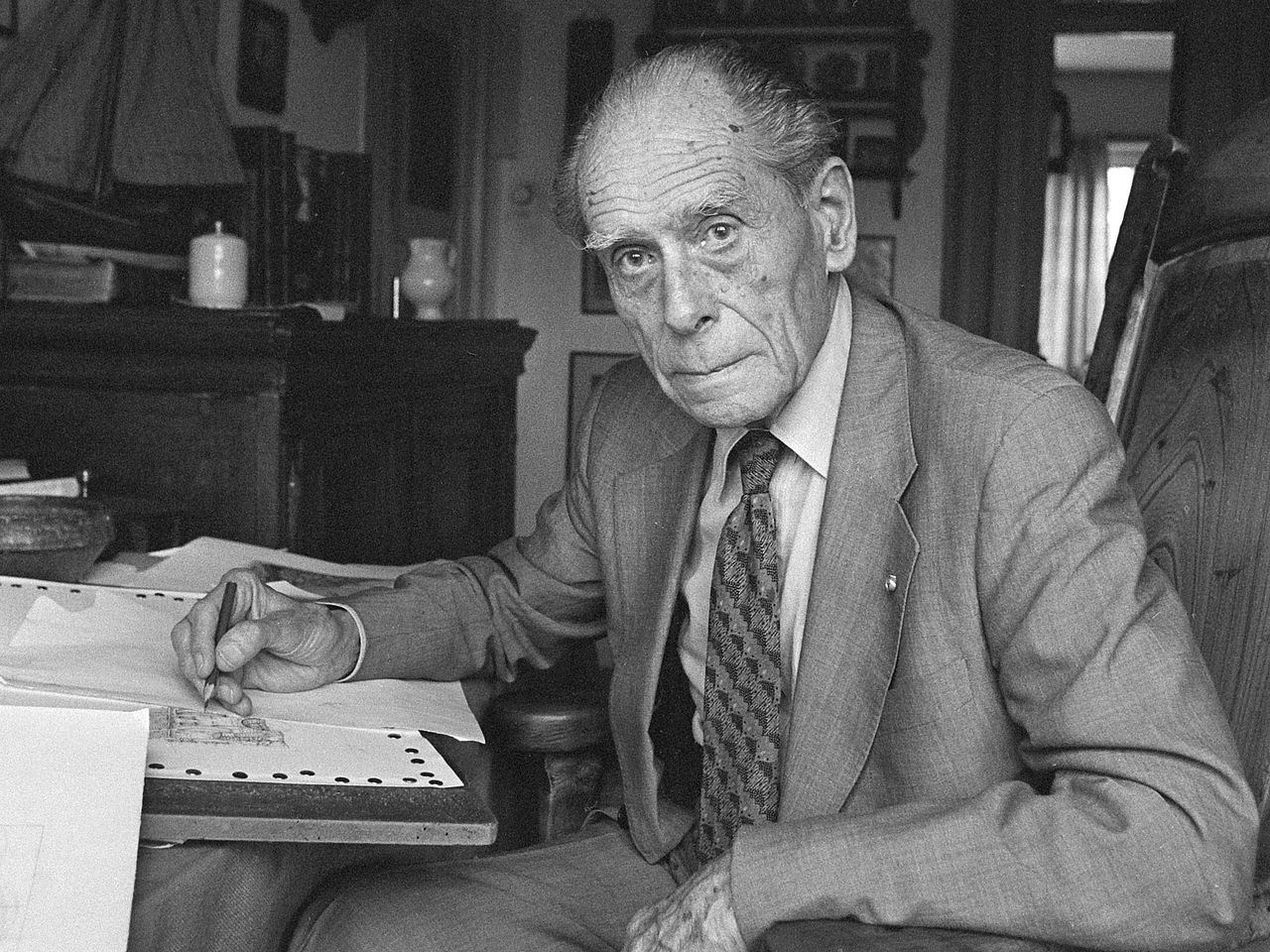 Anton Pieck was a Dutch artist and designer best known for his fairy-tale-like works. He designed the popular Dutch theme park De Efteling. Pieck studied at the Royal Academy of Fine Arts as well as the Bik en Vaandrager institute. Pieck later became an art teacher from 1912 to 1920 in The Hague as well as at the Kennemer Lyceum in Overveen. Born on the 19th of April, 1895, Pieck illustrated books from 1920 onwards, a few of which include Grimm's Fairy Tales and Arabian Nights. Anton's 19th-century city and winter scenes are currently still popular and are seen on calendars and greeting cards. Pieck died on November 24, 1987.
What Does Anton Pieck Paint About?
Anton Pieck paints nostalgic illustrations of traditional Dutch city life using delicate and soft lines. He also applied his complex use of color in creating magical scenes. Pieck's prints became extremely popular it was mostly reproduced on various stationery products. Pieck's unique vision made him solely responsible for the aesthetics of a fantasy theme park made in the 1950's called Efteling. Beyond commercial art, he also illustrated well-known children's books.
Who Was
Anton Pieck

Influenced By?

Anton Pieck was influenced by old-fashioned paintings. Pieck's artistic influences include Carl Spitzweg, Henri Daalhoff, Adriaan Mioléé, George Hendrik Breitner, Johannes Vermeer, Walter Vaes, Edmond Dulac. Nature and picturesque villages were his favorites. He similarly longed for Belgium and England due to the relative non-modernity of these countries compared to The Netherlands. Pieck also had a distinct nostalgic attachment to the 19th century which showed in his work.
What Art Movement Is
Anton Pieck
Associated With?
The art movement Anton Pieck is associated with is romanticism. Pieck has been described as an unapologetic romanticist as he expressed no interest in innovation but was more focused on providing fine craftsmanship. His glorification of the past fit the conventions of romanticism as well as his disinterest in any art movement in his own time period.
Anton Pieck

Artwork

Anton Pieck's artworks, as well as personal possessions, are currently seen in Hattem, Netherlands' Anton Pieck Museum. Below are a few of his illustrations.
"Het klaverblad in Leiden"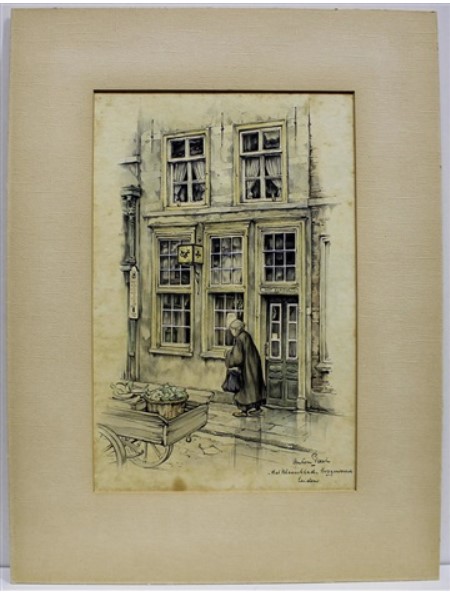 "A Roman market"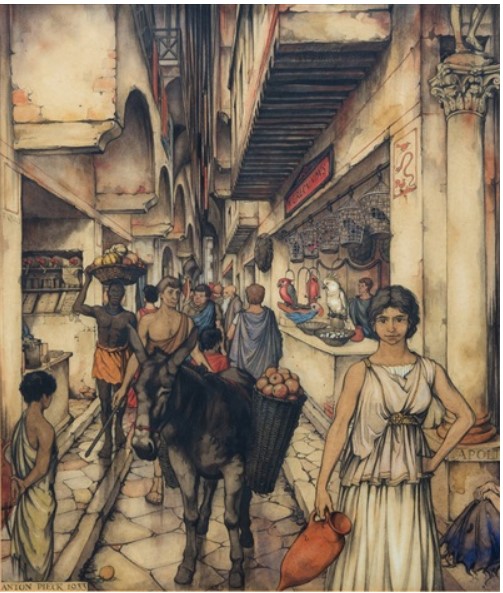 "De dictator"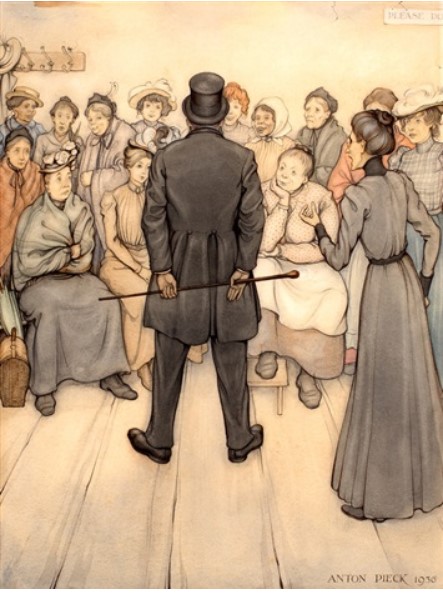 "From Arabian nights; the story of Prince Kamar Al-Zaman and Princess Budur"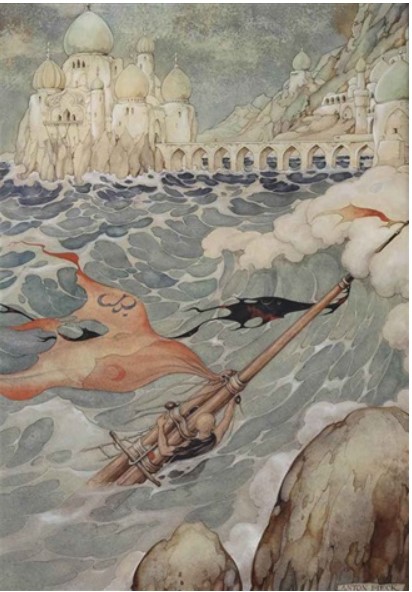 "Aladdin and the Magic Lamp', from 'Arabian Nights"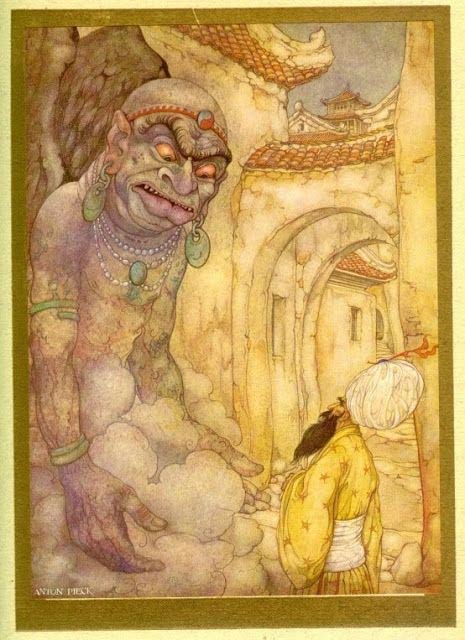 Sequential picture story for a school book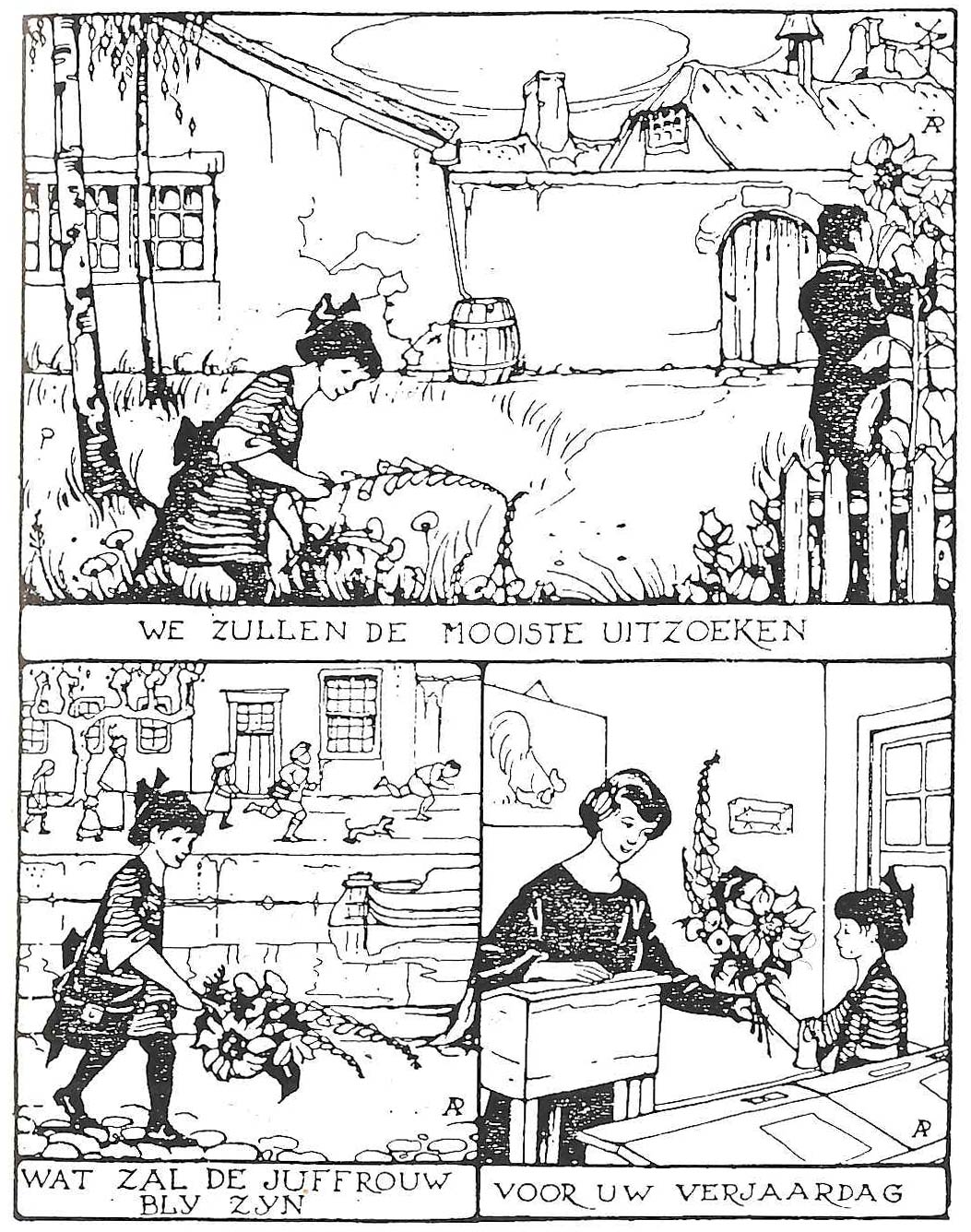 Illustrations for the four seasons in the Netherlands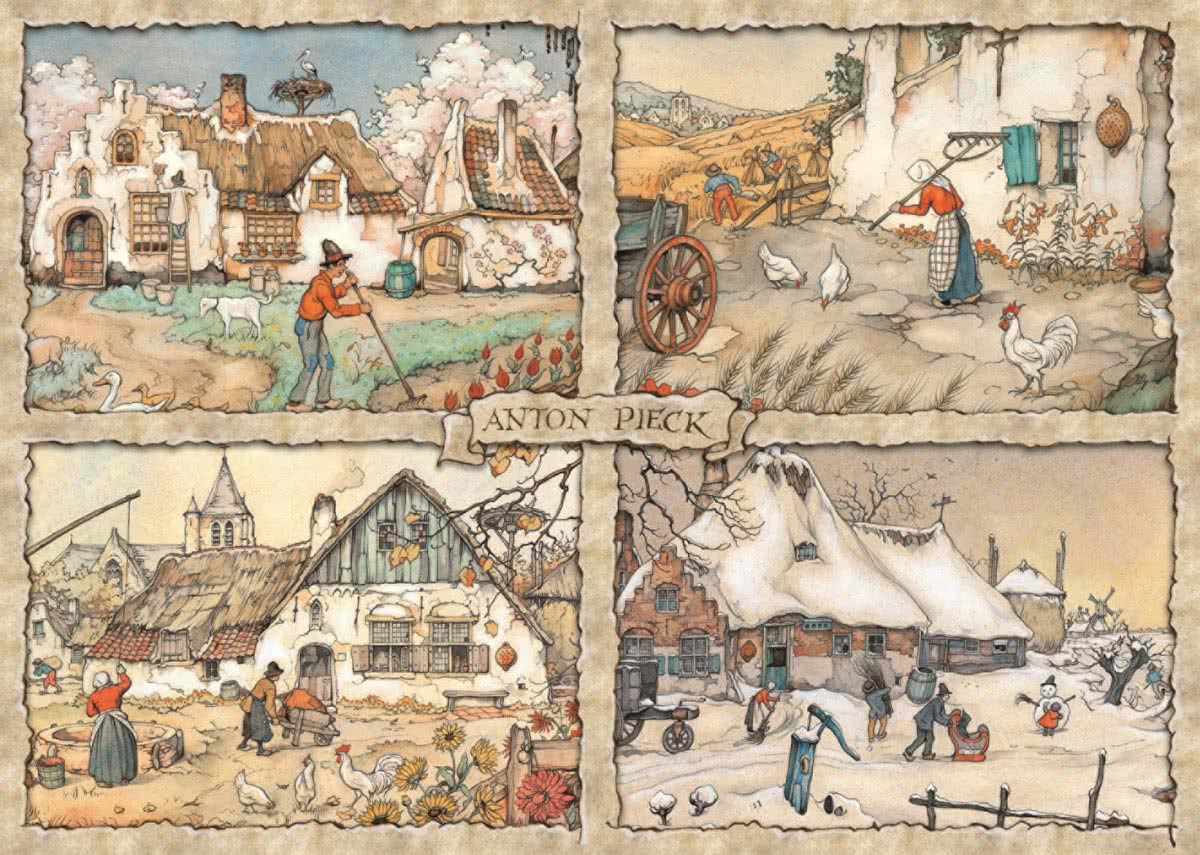 "The Wishing-Table"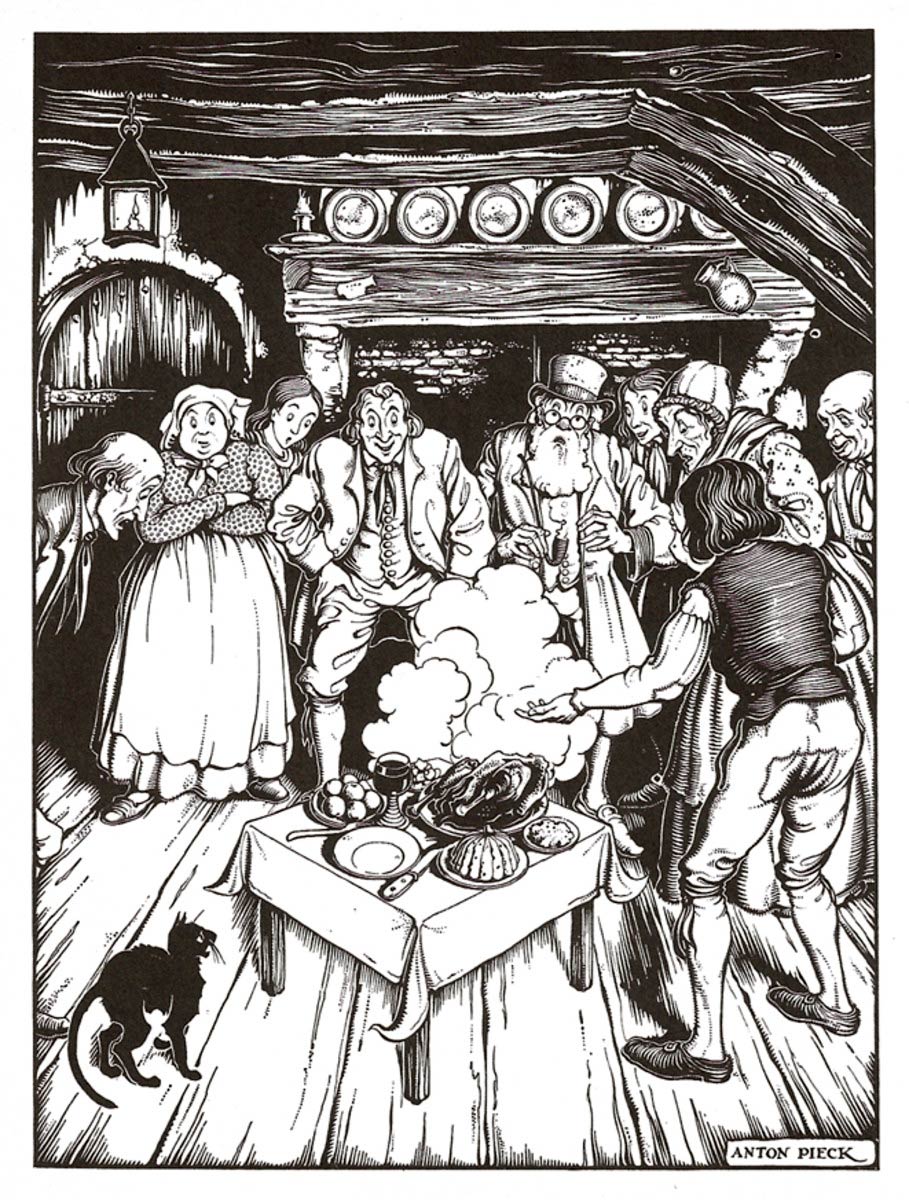 "On a mission by night"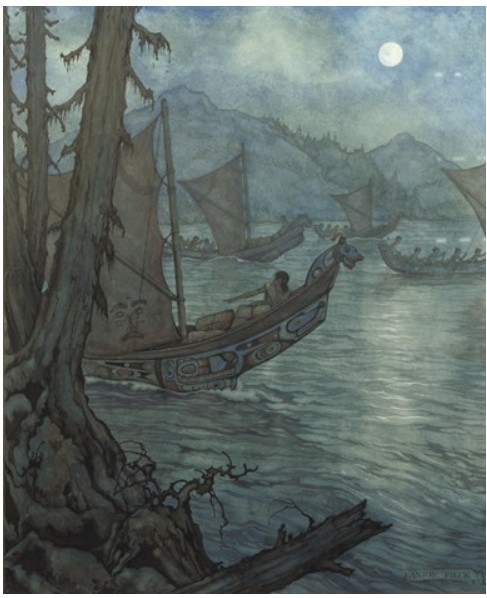 "Sunset"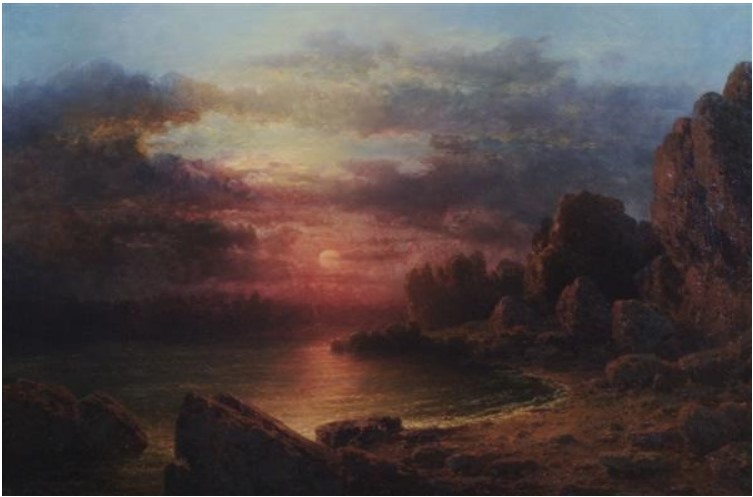 "The 146st night, the story of the goose and the couple of peacocks"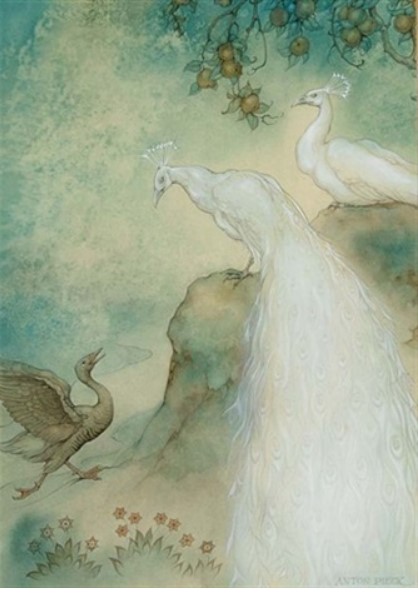 "The 600st night, the story of Hassan Al Bassri; The appearance of Sheikh Abd Al-kadoes riding a white elephant"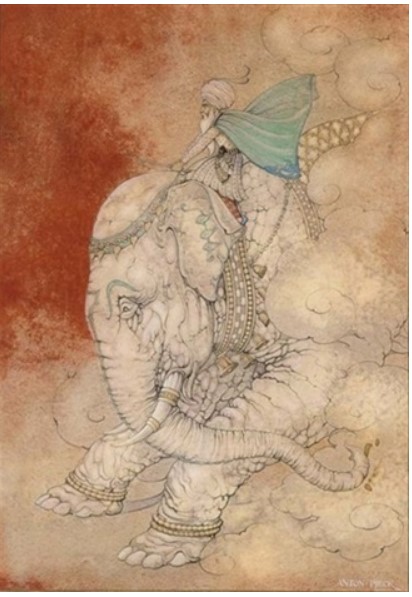 "Africans"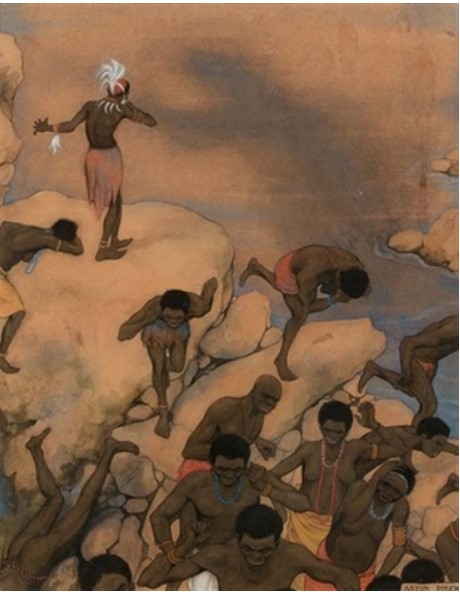 "Invoked by music"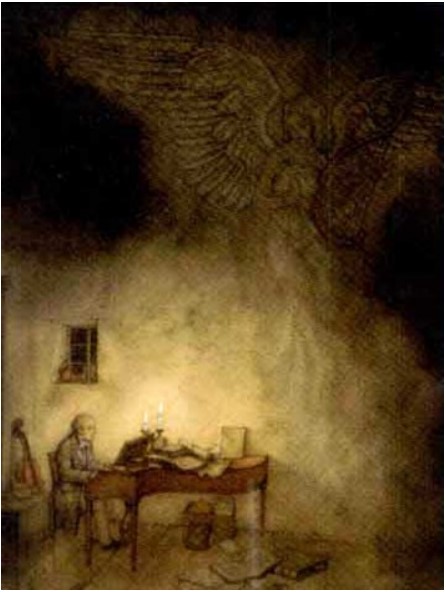 "Rendier in de sneeuw"