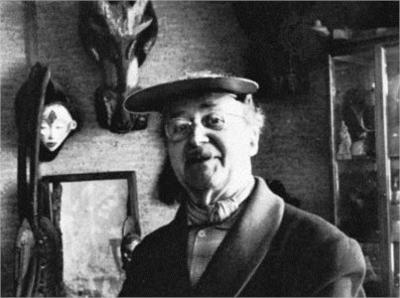 André Lhote was a French painter born on 5 July 1885 in Bordeaux, France. In 1897, his father sent him to learn wood carving and sculpting at a furniture maker workshop. The following year, André enrolled at the Ecole des Beaux-Arts in Bordeaux, studying decorative sculpture till 1904. While learning decorative sculpture, he started experimenting with painting and devotedly took it up in 1905.
André Lhote settled in Paris in 1907, initially painting landscapes inspired by Impressionist artists. In 1912, he joined the Section d'Or group and switched to a Cubist painting style. André won acclaim not only as a painter but as a writer and a teacher of art. After his discharge from the army in 1917, he co-founded an art journal called Nouvelle Revue Française, where he wrote art theory articles.
André Lhote spent a while teaching in Paris art schools, establishing his own school – the Academie Montparnasse – in 1922. André exhibited widely with the Salon des Independants and the Salon d'Automne in Paris. In 1995, he was awarded the Grand Prix Nationale de Peinture for his achievements as an artist. André died in Paris on 24 January 1964.
What was André Lhote Known For?
André Lhote was known for the lasting footprints he left in the world of art as a painter and an educator. André's earlier paintings were colorful landscapes that emphasized an accurate depiction of light. He switched his style to Cubism while in Paris, creating abstractions from a fusion of shapes and objects. André's preferred medium was oil on canvas and a palette with a wide range of colors.
Who was André Lhote Influenced By?
André Lhote was influenced by Eugene Delacroix and Peter Rubens for his early landscape paintings. After an encounter in Paris, his Cubist paintings were inspired by the works of Paul Cezanne.
What Art Movement is André Lhote Associated With?
André Lhote is associated with the Cubism art movement.
André Lhote Artwork
Below are some of the artworks of André Lhote
Acacias

La Plage

L'atelier Sur La Terrasse De Mirmande

Le Judgement de Paris

Le Nile

Le Port De Bordeaux

L'escale

Les Deux Aimes

Les Joueurs de Rugby

Les Palmiers a Thebes

Mirmande

Mirmande

Mirmande Jaune

Nature Morte au Chinois

Nu a sa Toilette

Nu Assis

Paysage au lambrequin Rose

Sur La Terrasse

Vue De Paris ou la Siene au Point du jour