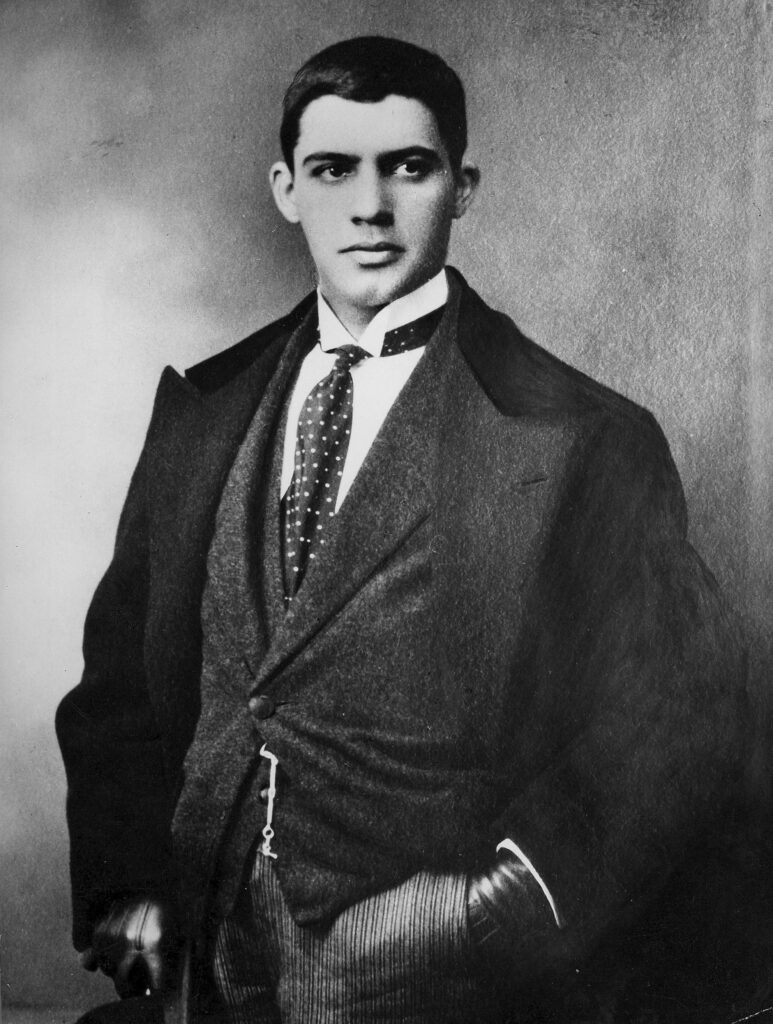 Amadeo de Souza Cardoso was a Portuguese painter born on 14 November 1887 in Mancelos, Amarante, Portugal. Amadeo showed a talent for art since he was a child and had his uncle's support. In 1905, he left for Lisbon and enrolled at the Academia de Bellas-Artes to study architecture. He completed three design drawing courses in a year and left for Paris on his birthday in 1906, intending to continue his studies.
On 6 January 1907, Amadeo de Souza drew a caricature of people at the Daumesnil restaurant, which was published in the O Primero de Janeiro newspaper in Porto. After a few months, Amadeo decided to quit architecture and focus on painting. He rented a studio at 14 Cite Falguiere in 1908, where he and fellow Portuguese artists converged to discuss and create art. In 1909, he attended the Academia Viti directed by Anglada Camarasa.
Amadeo de Souza Cardoso's artworks were exhibited at the Salon des Independants in 1911, and he became friends with the likes of Freundlich, Archipenko, and Delaunay. In 1913, he participated in the USA Armory Show and the Galerie Der Sturm exhibition in Berlin. Renowned for the quality of his works, Amadeo was one of the forerunners of modern painting in Portugal. He died on 25 October 1918, a victim of the 1918 influenza pandemic.
What was Amadeo de Souza Known For?
Amadeo de Souza Cardoso was known for his versatility as a painter creating works with techniques of Cubism, Futurism, and Expressionism movements. Amadeo painted abstractions using geometric forms, vivid colors, and a composition structure that initially appeared disorderly.
Who was Amadeo de Souza Cardoso Influenced By?
Amadeo de Souza was influenced by modern futurist painters such as Georges Braque, Fernand Leger, Umberto Bocciono, and Gino Severini. Amadeo was acquainted with many of these artists in Paris, and they played a role in the influence of cubism and futurism on the Portuguese artist.
What Art Movement is Amadeo de Souza Associated With?
Amadeo de Souza is associated with the Cubism and Futurism art movement.
Amadeo de Souza Cardoso's Artwork
In 1952, the Municipal Museum Amadeo Souza-Cardoso dedicated a room to Amadeo's artworks. Below are some of his works
Amadeo De Souza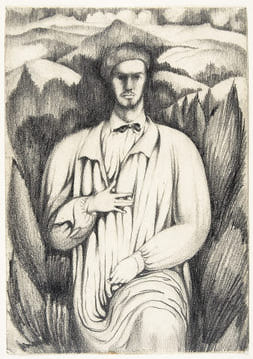 Brook House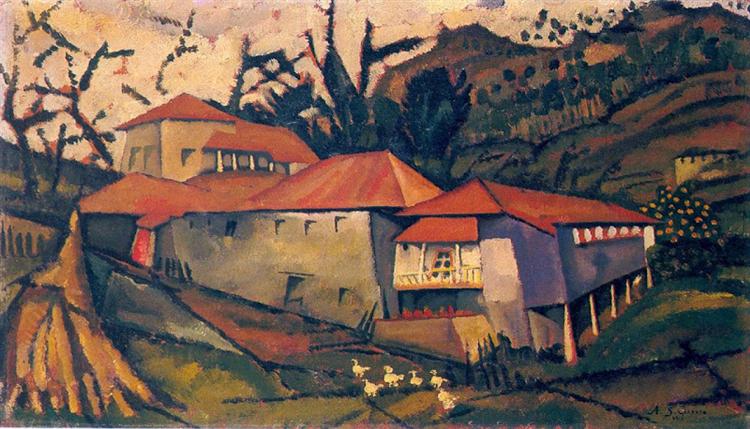 Castle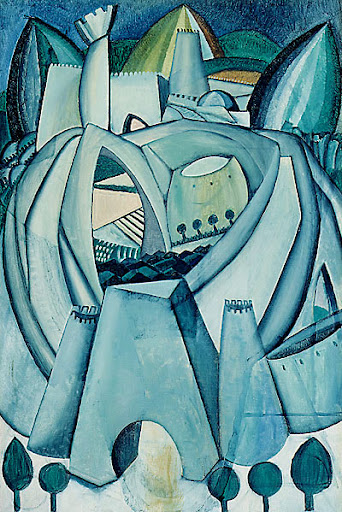 Clown Horse Salamandra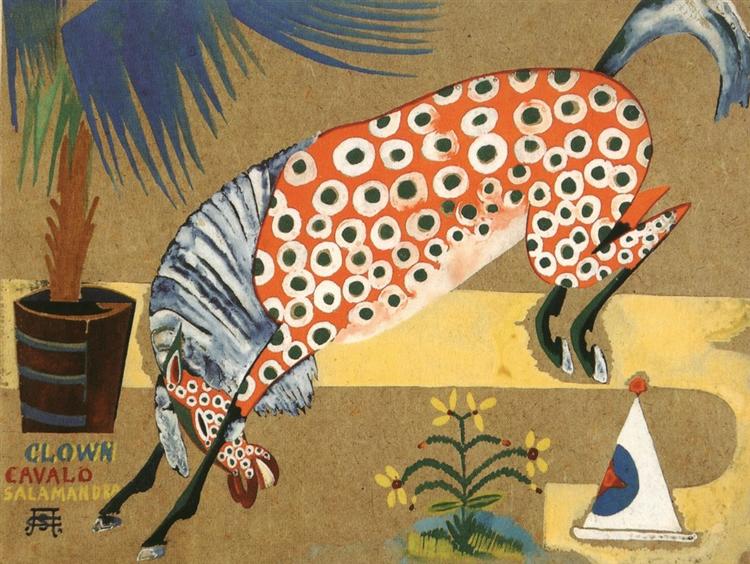 Corpus Christi Procession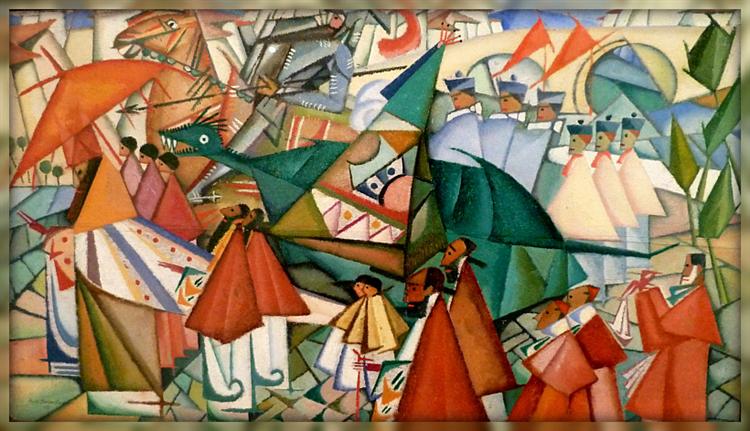 Don Quixote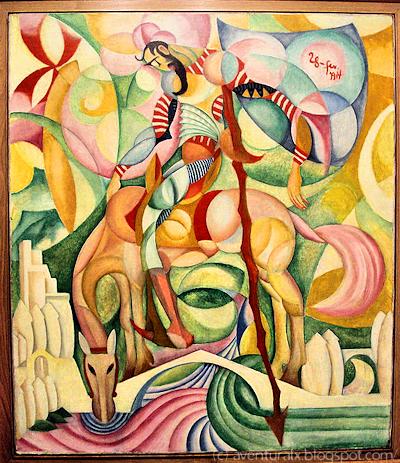 Girl of Carnation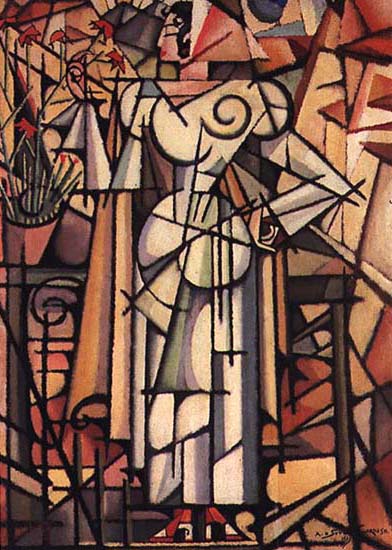 Head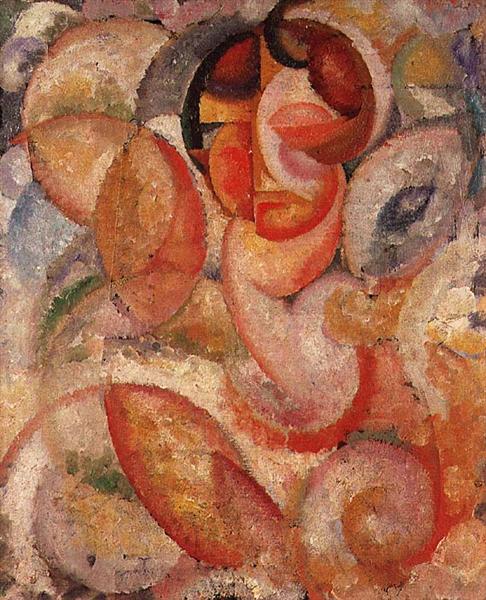 House Manhufe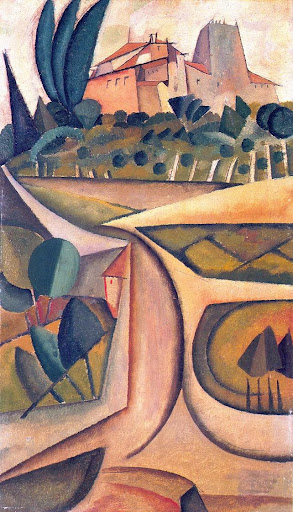 Landscape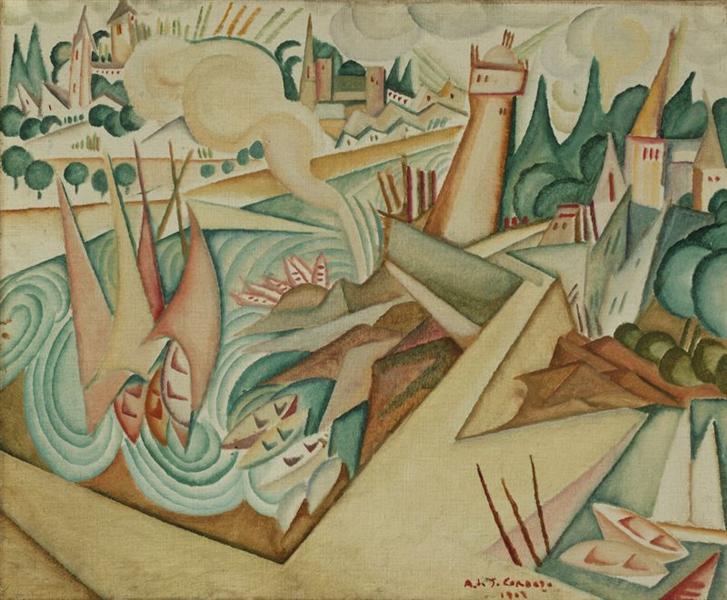 Le Loulin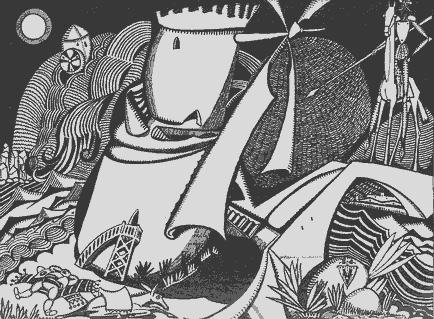 Motion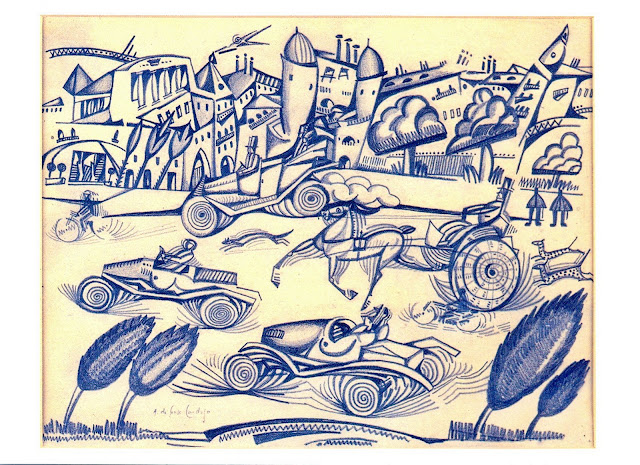 Painting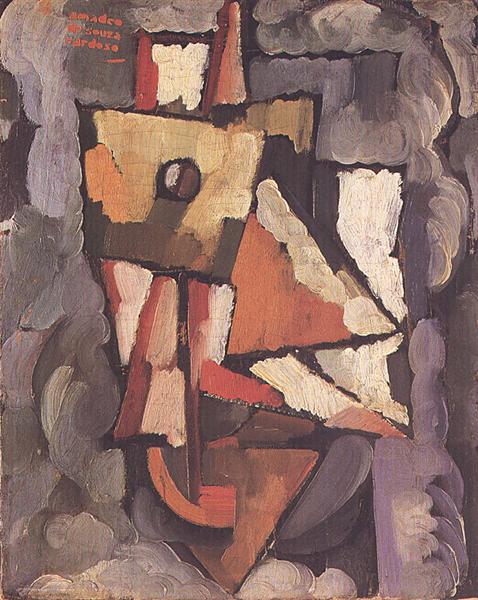 Portrait if Francisco Cardoso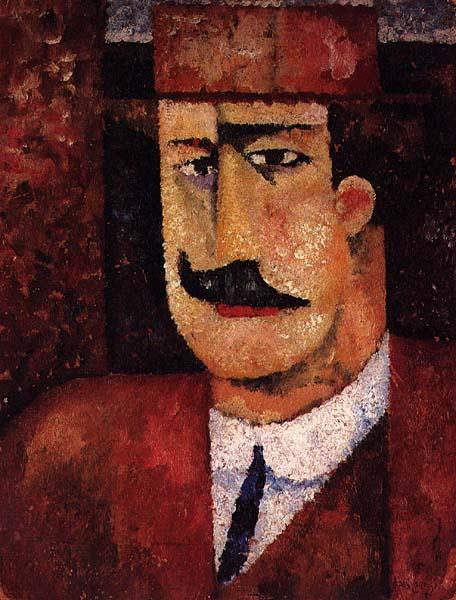 Portrait of a Man
Riders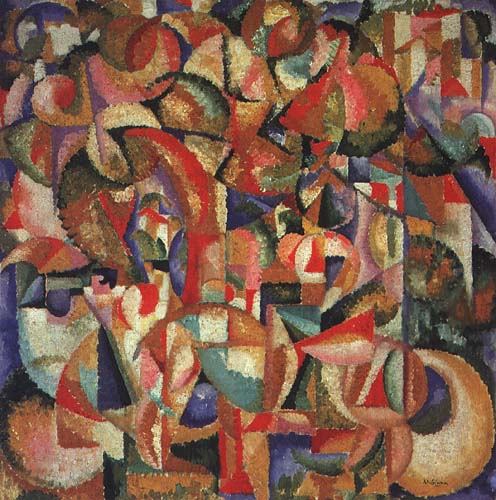 Stronghold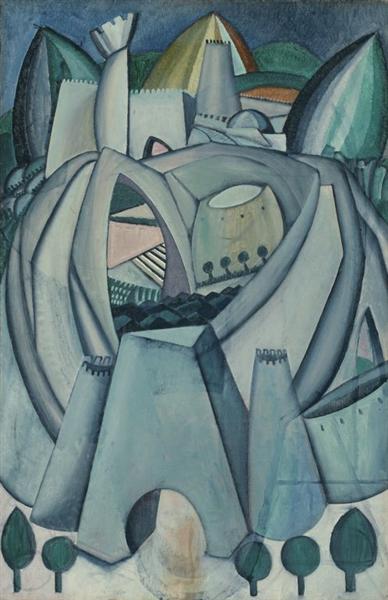 The Greyhounds
The Kitchen in the House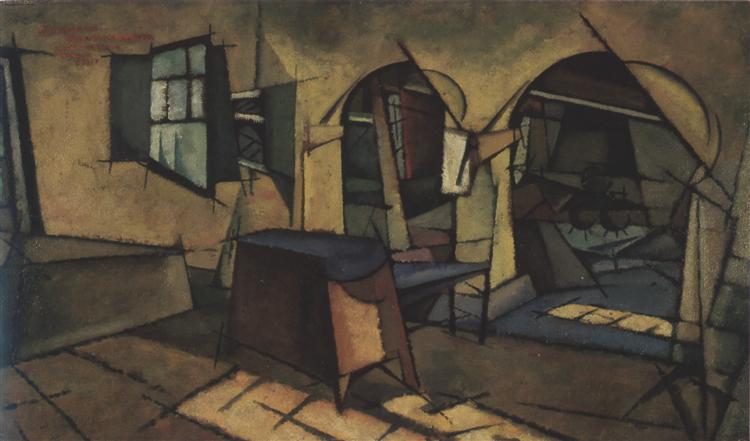 The Leap of the Rabbit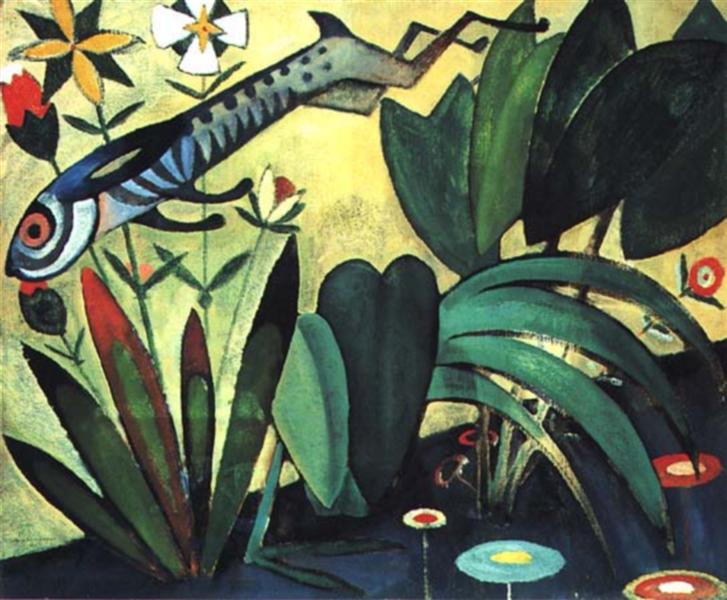 Unknown Title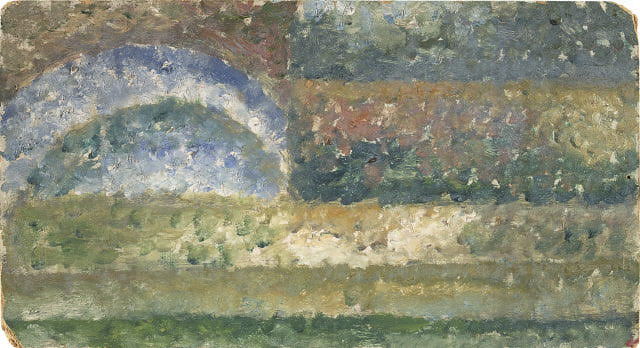 Untitled Boats