Alfredo Serri was an Italian painter born in Florence, Italy, in 1898. Before focusing on painting, Serri was a music professor who gave violin, guitar, and piano lessons. Serri also played the violin and performed with the orchestra of the Teatro Della Pergola. However, he gradually began to turn toward painting after his acquaintance with Pietro Anningoni.
Serri and Anningoni embarked on art adventures together, studying nature and showing an affinity for the techniques of the 17th-century Italian and Flemish artists. Alfredo participated in the Modern Painters of Reality movement exhibitions with other famous painters, such as Antonio and Xavier Bueno, Gregorio Sciltian, and Carlo Guarienti.
Despite the pressure of the abstract art movement in his era, Serri remained consistent with his chosen style and techniques. His decision eventually favored him as he widely won acclaim for his artworks. Serri's works are in prestigious collections of the Guelpa Ivrea Foundation, the Gallery of Modern Art, and New York's Rockefeller Collection. Serri died in 1972.
What was Alfredo Serri Known For?
Alfredo Serri was known for painting photorealistic still-lifes and portraits. Still-lifes – such as fruit, musical instruments, household equipment, and photo frames – were primary subject matters of Serri's oil paintings. The elements in his works are well-arranged and show evidence of the human presence in their placement and positioning.
Who was Alfredo Serri Influenced By?
Alfredo Serri was influenced by Gregorio Sciltian. Sciltian was an Italian realist painter who painted aesthetically-pleasing depictions of still-lifes. Serri was a mentee and student of Gregorio Sciltian for a while and adopted his master's techniques in developing his painting style.
What Art Movement was Alfredo Serri Associated With?
Alfredo Serri was associated with the Realism art movement.
Alfredo Serri Artwork
Below are some of the artworks of Alfredo Serri
Book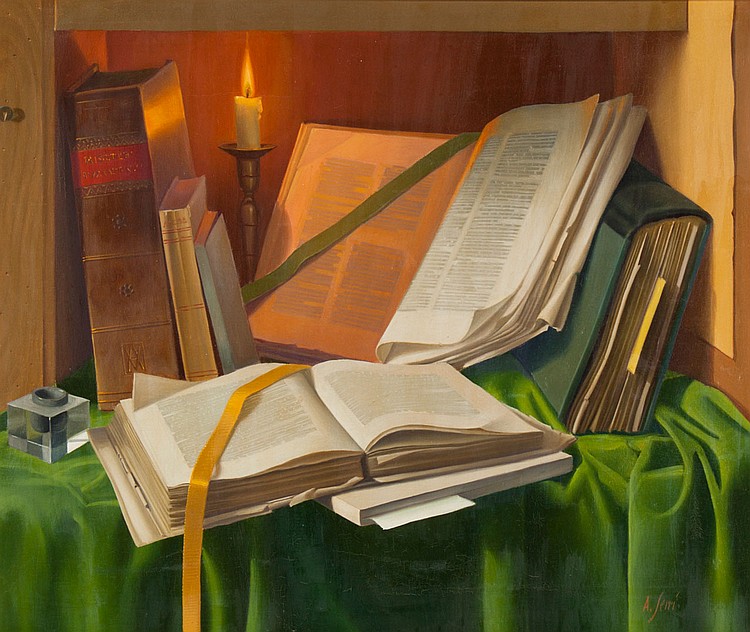 Still life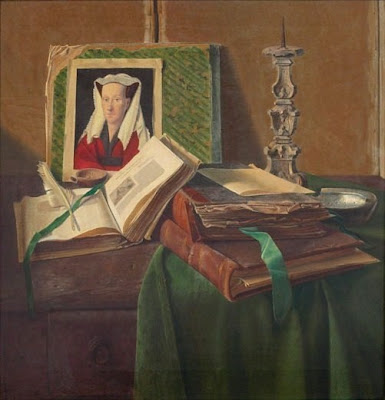 Manuscripts and ribbons
Unknown title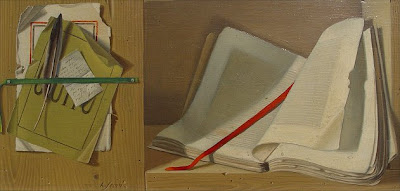 Infanta Maria Theresa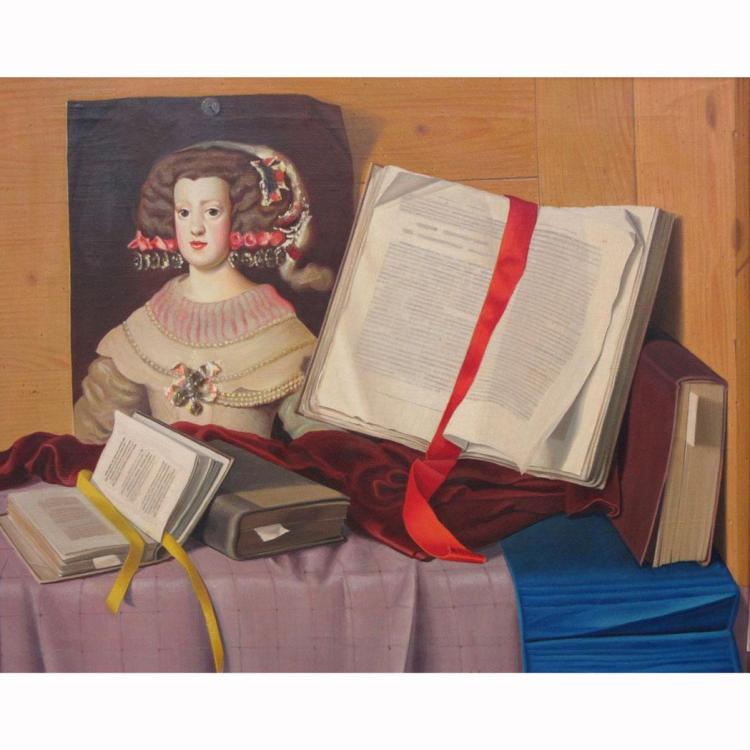 Puppet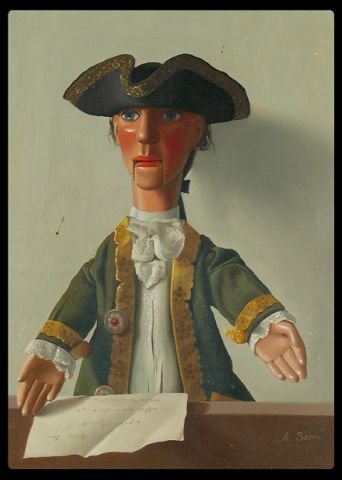 Trompe L'oeil with Horn and Manuscripts
Still Life Fruit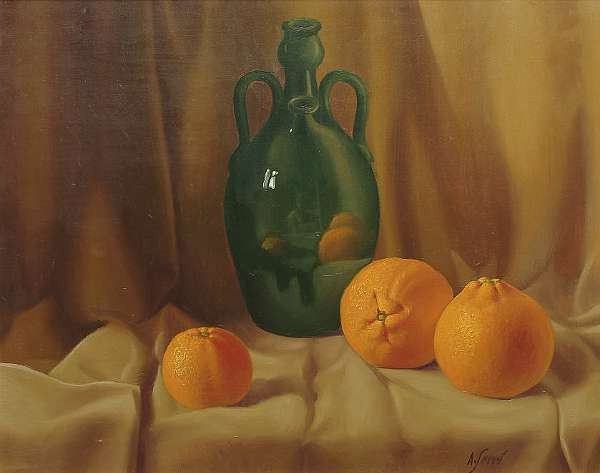 Trompe l'oel of musical interest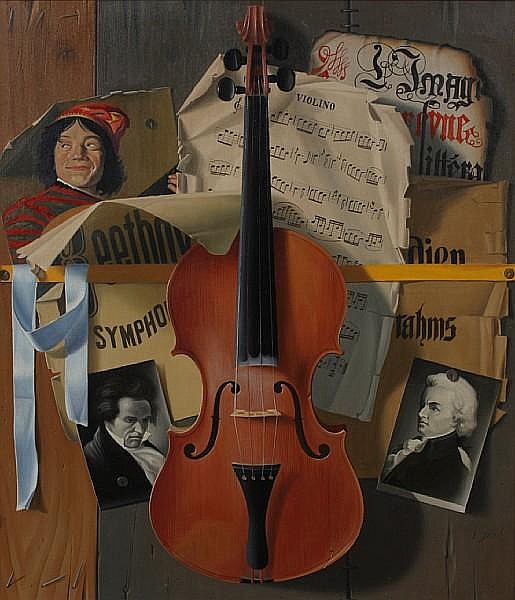 Musical Trompe L'oel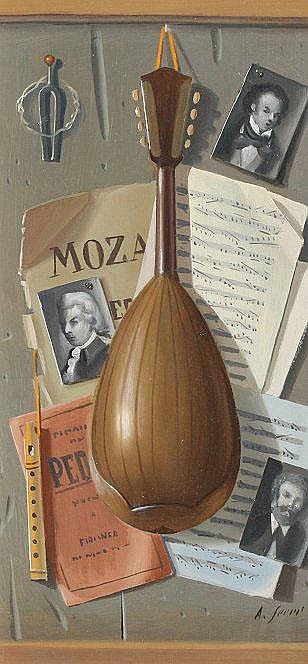 Still life with quince and snail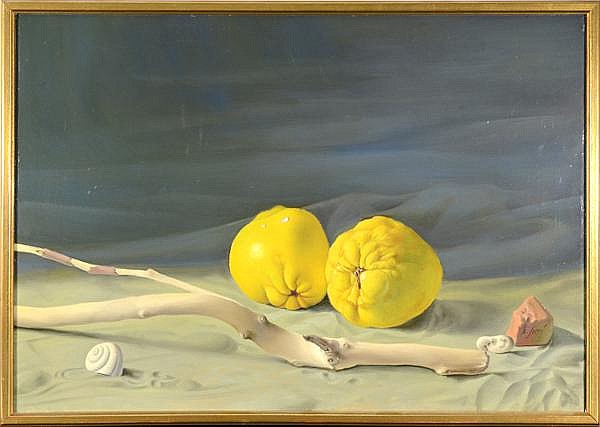 The punch
Italian
Still life
Unknown title