Alexander Kosnichev – Artwork & Bio of Russian Painter
Alexander Kosnichev was born in 1970 in Moscow to a family of artists. Alexander was accepted into the Moscow Secondary School of Art in 1983, a prerequisite education for admittance into Surikov Institute. Kosnichev started studying at the painting studio of I.V. Olkhova in 1987 and began exhibiting his work in 1988.
Kosnichev was admitted into the Surikov Moscow State Institute of Art in 1992 and spent some time at the institute studying at Zabelin's studio, and he graduated from the institute in 1998. The artist became popular beyond critical acclaim in 1997 when 13 of his 15 exhibits were successfully auctioned at a charity event.
Alexander became a member of The International Artist's Fund in 1994 and was accepted into UNESCO's Internation Federation of Art in 1995. He has been a member of the Moscow Union of Artists since 1998. Kosnichev's artworks have been exhibited in different galleries worldwide, and he has also been featured in the renowned art book, The Great Book on Russian Landscapes.
What is Alexander Kosnichev Known For?
Alexander Kosnichev is known for his romantic paintings representing realistic Russian Art styles. His artwork "The Time for Silence" from his time at the Surikov Institute is quite popular and is a testament to the artist's dedication and commitment early on.
Who is Alexander Kosnichev Influenced By?
Alexander Kosnichev is influenced by Russian artists like V. N. Zabelin and I. V Olkhova. Kosnichev also studied the famous Tkachev brothers.
What Art Movement is Alexander Kosnichev Associated With?
Alexander Kosnichev is associated with the Realism and Contemporary art movements.
Alexander Kosnichev Artwork
Below are some of the artworks of Alexander Kosnichev.
Unknown Title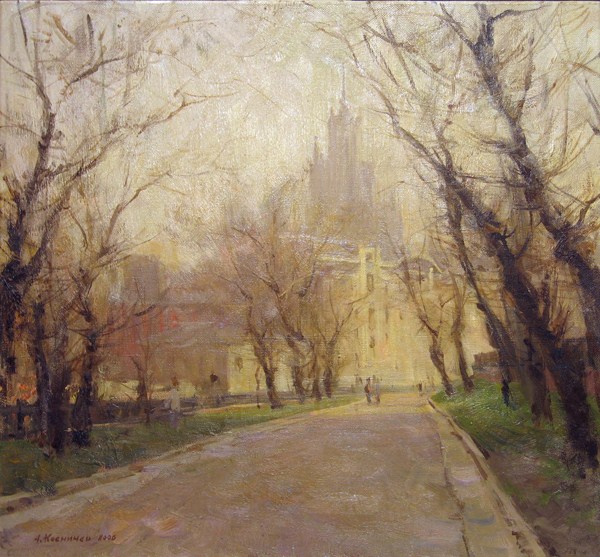 Winter evening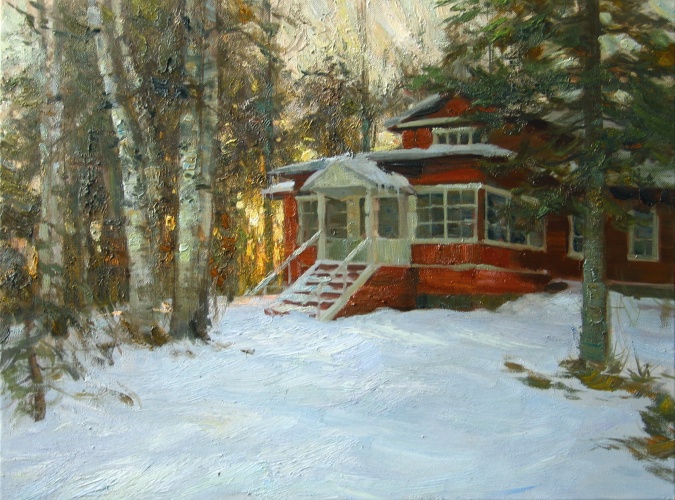 Surf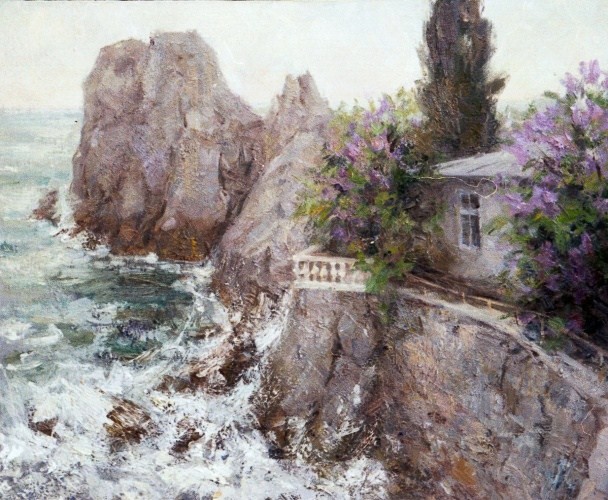 Autumn day
Nights in Paris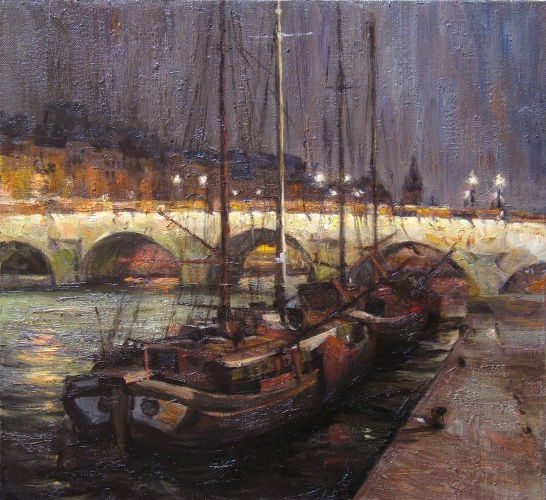 Sunday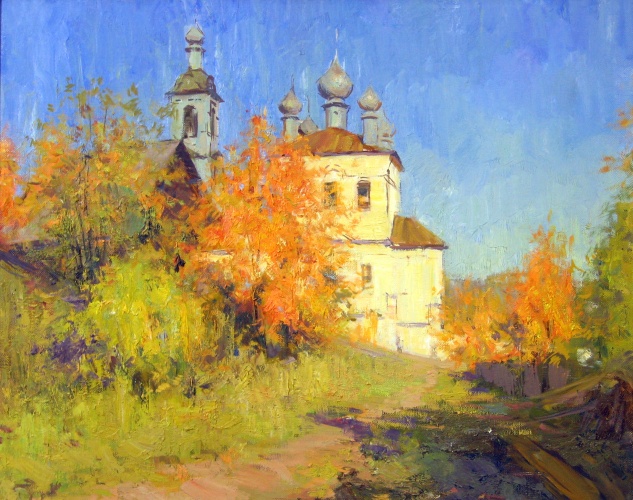 View of Athens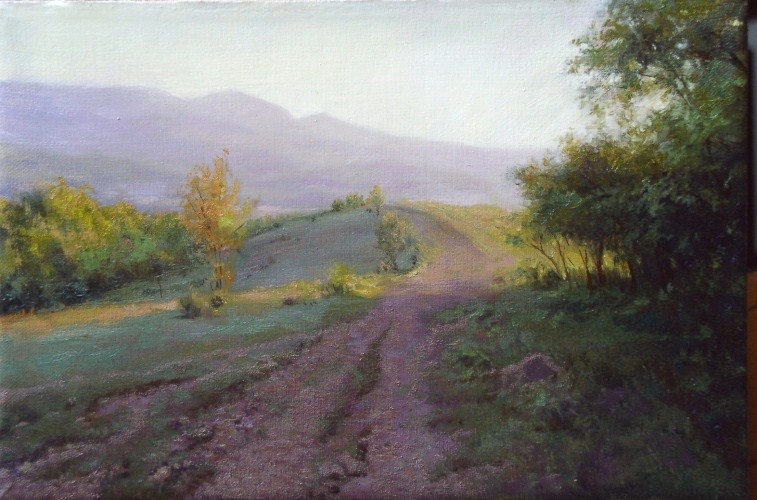 On the shore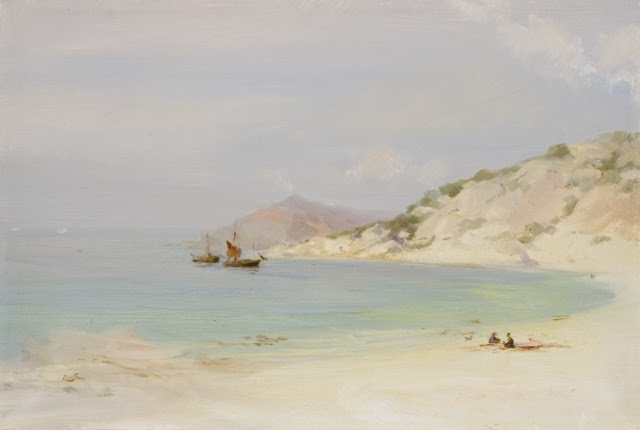 Rozhdestvensky Boulevard, Moscow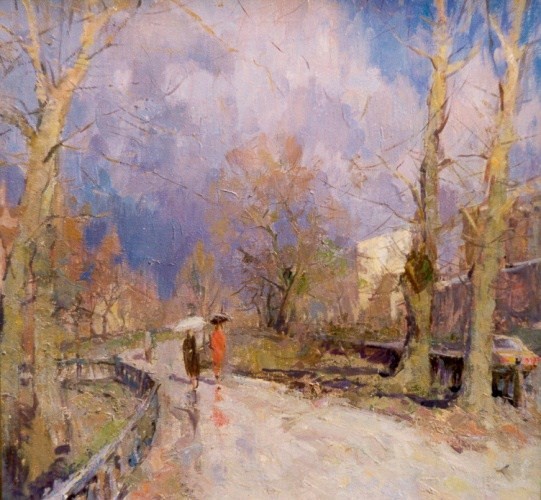 Yauzsky Boulevard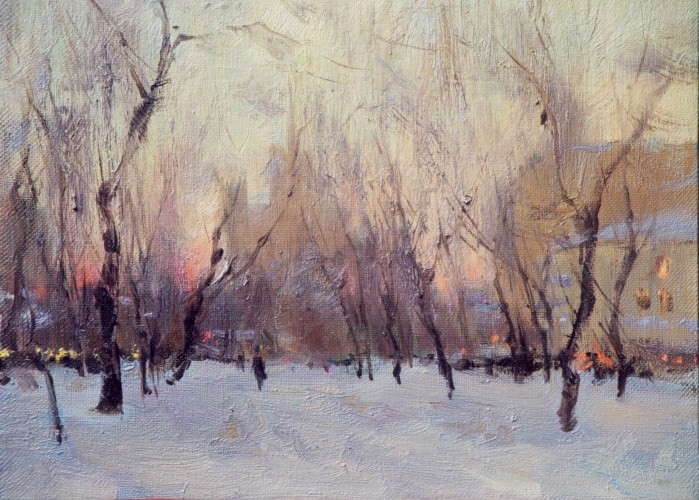 Pier in Piraeus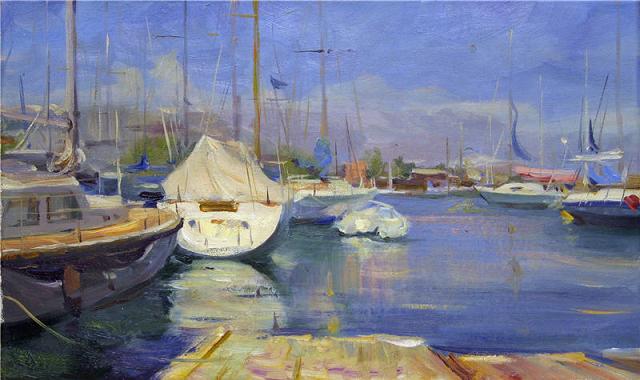 Rostov Veliky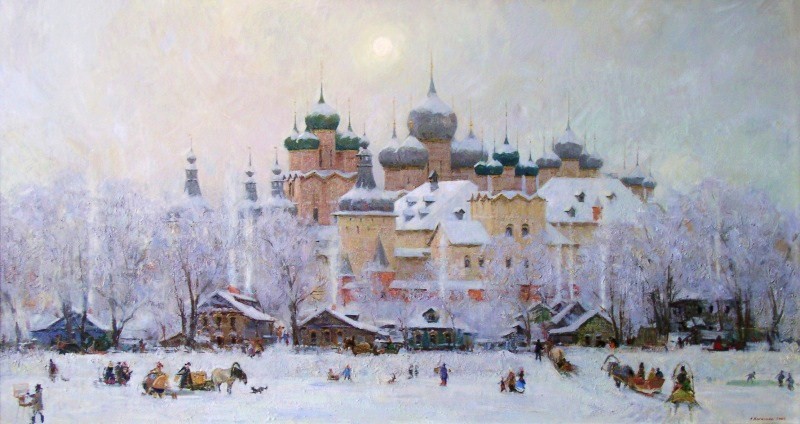 Evening on River Sein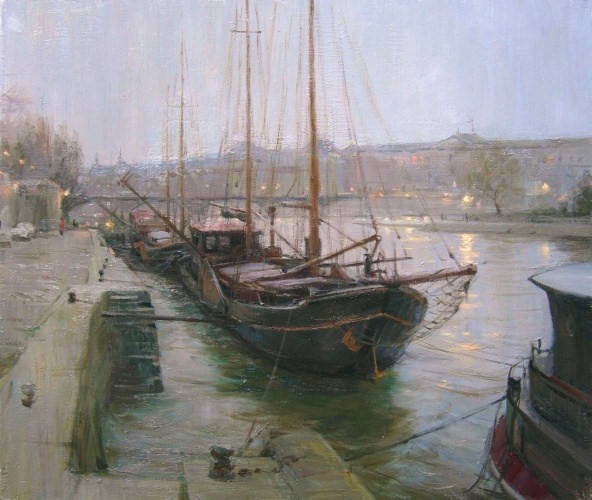 Backwater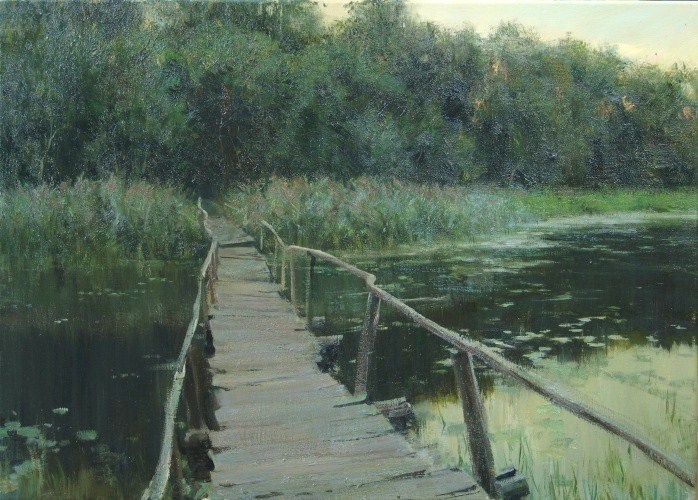 View of Athens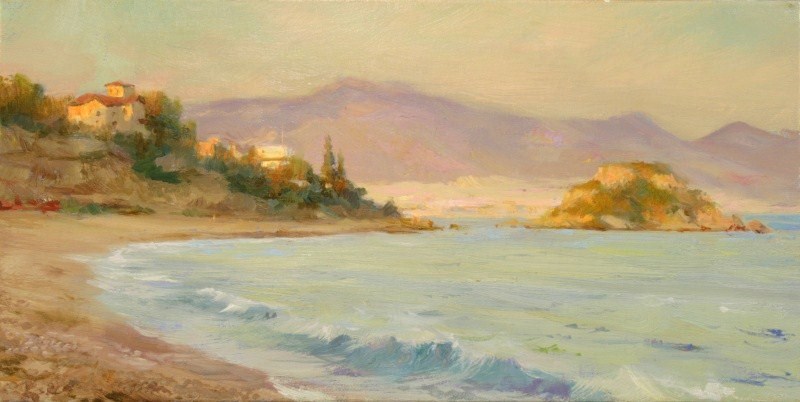 On the back of the Volga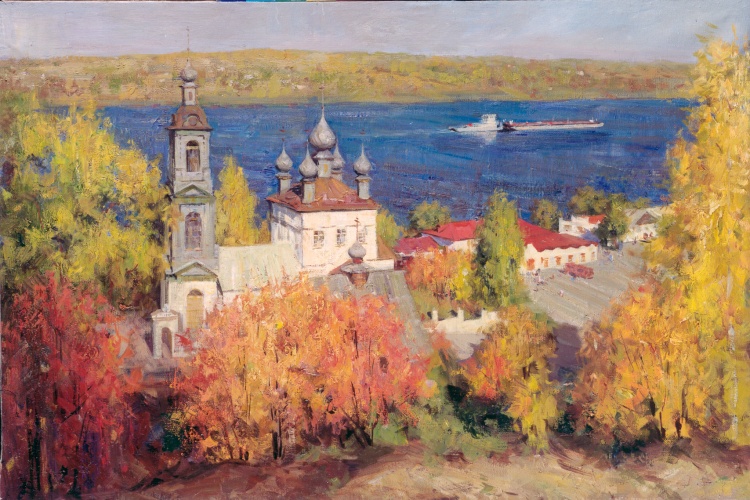 Yachts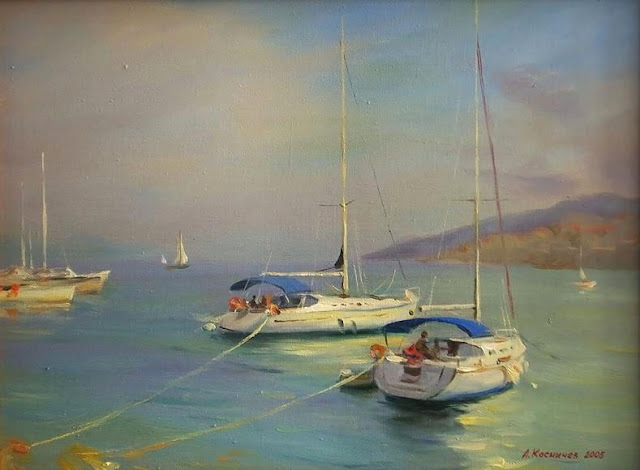 Piraeus