Art in all its forms has existed for at least 45,000 years, the earliest known art being cave paintings made out of ochre depicting pigs in the Australian island of Leang Tedongnge. Over the years, we have evolved our creativity to expand into many types of art. This article will shed light on just a few different art forms you can experience, exploring the wide expanse between the Broadway musical Hamilton to the painting of the Mona Lisa.
What Is Art?
Art is human expression, often in a visual form, such as painting, or sculpture. It is best known for being a visual form, but art can also be music, literature, or cinema. When artists create art, they attempt to convey a particular moment or feeling to the viewer.
7 Types of Art Forms
The seven types of art forms are:
Painting
Sculpture
Architecture
Cinema
Music
Theater
Literature
Each of these seven different forms has inspired aesthetic appreciation throughout human history.
Painting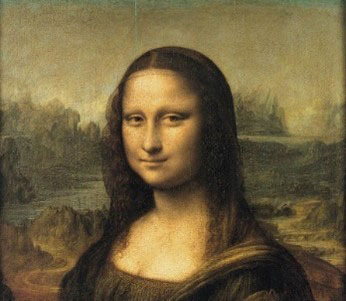 A painting is a visual art that uses some kind of paint on a backdrop or surface. Paints can be watercolor, oil, acrylic, or another form. The most traditional version of a painting would be painting on canvas. A painting can also be done on wood, paper, or a wall (a wall painting is known as a mural).
Painting is the oldest known art form that has survived from ancient times. Indeed, we have plenty of examples of prehistoric people painting, from the ochre pigs of Leang Tedongnge to the French cave paintings of the Horses of Pech Merle.
Painting spans a wide variety of subgenres, from classical to surrealism. Some major works include Leonardo Da Vinci's Mona Lisa, Salvador Dali's The Persistence of Memory, and Piet Mondrian's Composition with Red, Yellow, and Blue.
Sculpture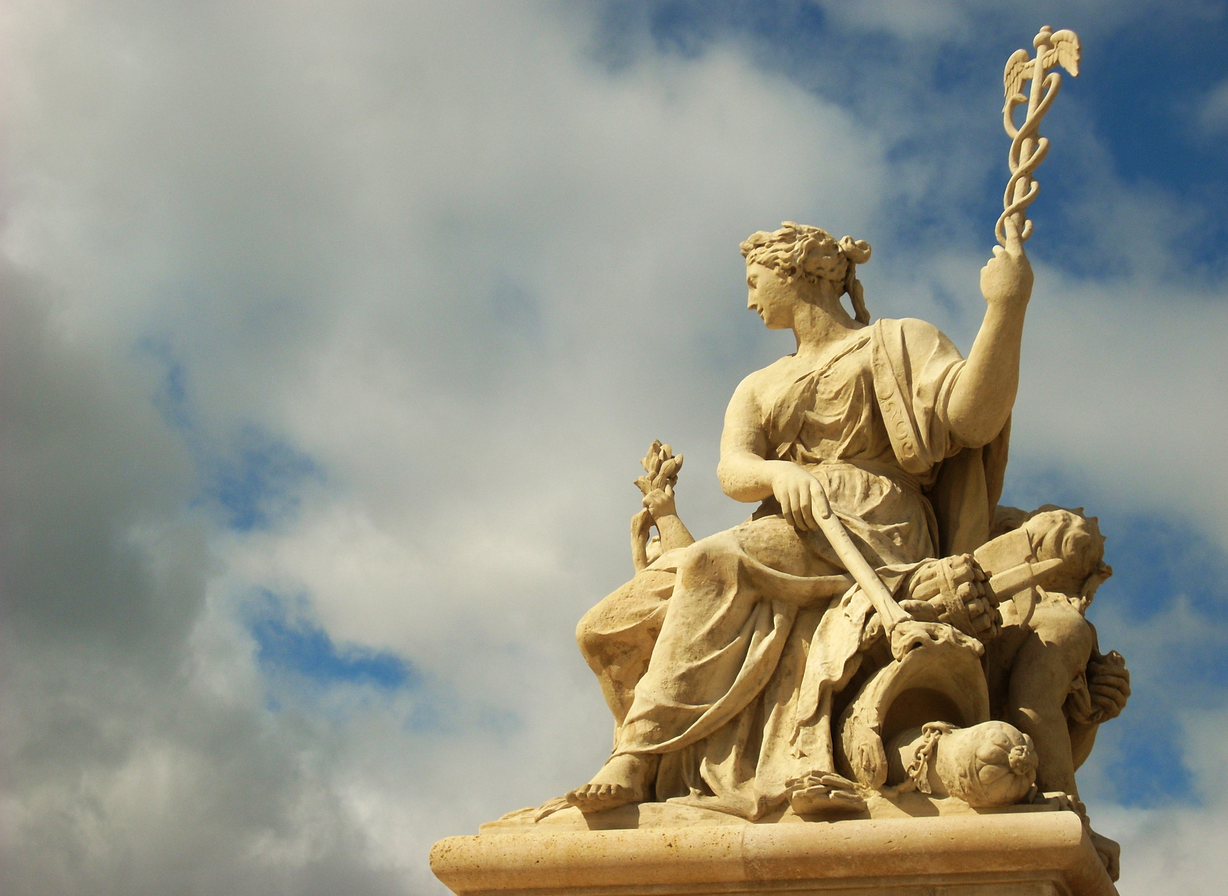 A sculpture is a three-dimensional piece carved, chiseled, or crafted from a material. Sculptures can be made from stone, wood, metal, or molded from clay. They range in size, from tiny figurines to towering statues, and might be influenced by styles like cubism, installation, and classical.
Among the oldest known sculptures is the Woman of Willendorf, a tiny woman figure from 30,000 BCE. Some other historically significant sculptures are the Bust of Nefertiti, Michelangelo's David, Pablo Picasso's Guitar, and Andy Warhol's Brillo Box.
Architecture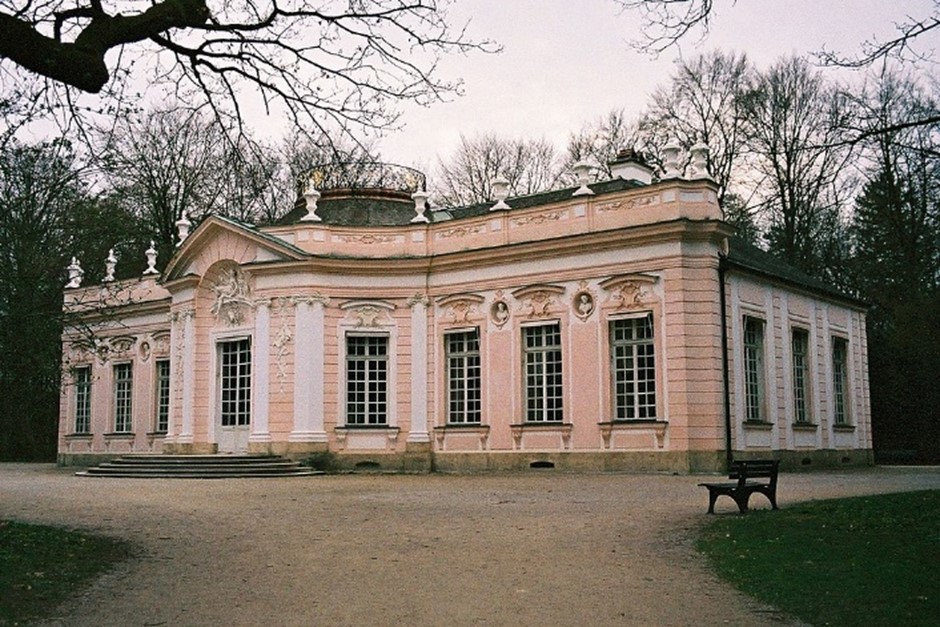 Perhaps surprisingly, architecture constitutes art, too. It is perhaps one of the most practical applications of art. Architecture has been practiced for as long as humans have built buildings. As an art form, architecture considers not only the function of a building but also the aesthetics and how it would make someone feel.
Throughout history, there have been multiple styles of architecture, from classical to baroque and post-modern. Some famous examples of architecture include the Colosseum, the Burj Khalifa, and the Taj Mahal.
Of noted architects, Antoni Gaudi, Frank Lloyd Wright, and Frank Gehry are among the most enduring.
Cinema
Cinema is the art of movies. From Interstellar's stunning sound design to Black Swan's cinematography, cinema is very much an art form. A few films are made specifically to be art pieces. These art films are usually independent pieces made for a niche market, but traditional movies can be equally artistic.
Common genres range from comedy and drama to horror and science fiction. Some of the most notable movies to be made feature the works of Charlie Chaplin, Citizen Cain, and Titanic.
Movies can be made by just one person or as a collaboration of many. One example is Lord of the Rings, which featured theatrical actors like Ian McCellan under the direction of Peter Jackson.
Music
Music is art turned to sound. There are no hard and fast rules on how to define music, though generally, there is some kind of rhythm or pattern. It can be created with various instruments, like the violin, piano, and even spoons. Music has numerous genres, such as pop, classical, jazz, and rock.
Some of the most famous musical pieces have included Beethoven's "Fur Elise," Guns N' Roses's "Sweet Child O' Mine," and Beyonce's "Single Ladies."
Theater
Theater is similar to cinema and usually manifests as plays or musicals. Typically, artists perform the piece before a live audience.
Genres are diverse, as varied as drama, burlesque, comedy, and tragedy. In theater, no one is more famous than William Shakespeare, who penned at least 38 plays. Still, other notable luminaries have also significantly impacted popular culture, such as Lin-Manuel Miranda, who created Hamilton and In The Heights, and Tennesse William, who wrote A Streetcar Named Desire.
Literature
Last but not least of the seven forms of art is literature. The art form of literature covers any written work, from poetry to plays to novels. Some follow genre norms, while others are experimental. Notable types of literature are poetry, epic fantasy, and folklore.
James Joyce, the author of Ulysses, is an example of a writer who turned words into art with his experimental use of poetry and novels. Other significant works include To Kill a Mockingbird by Harper Lee and Don Quixote by Miguel de Cervantes.
In addition to these several forms, there are different art styles and art movements. More information on that is below:
30 Types of Art Styles and Movements
In this next section, we will cover several, but not all, visual art genres, styles, and movements.
Abstract Art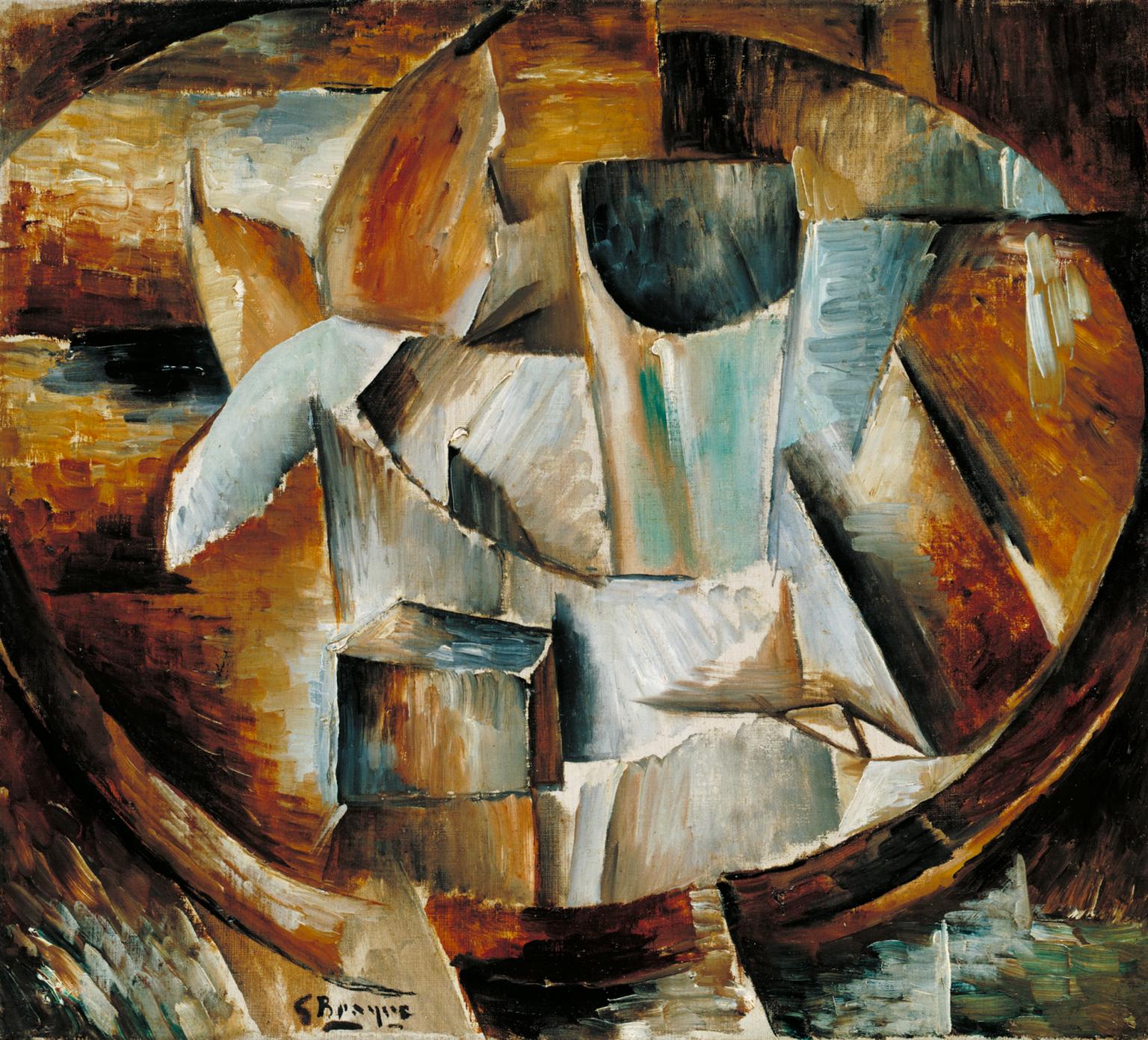 Famous Artists: Jackson Pollock, Piet Mondrian, Helen Frankenthaler
Iconic Artworks: Composition II in Red, Blue, and Yellow, Black Square, Composition 8
Rather than painting a scene that one can recognize, abstract artists use shape, color, and form to convey their message. Abstract art often makes one question, "What is Art" something as simple as a small black square on canvas. In that context, any abstract piece can be a masterpiece so long as it makes the audience consider its meaning.
It is relatively new in the art world, reaching its peak popularity in the 1950s after centuries of traditional portraits and other art forms. Abstract art has been practiced in many ways but often appears as paintings.
African Art
Famous Artists: Wangechi Mutu, Thandiew Muriu, Julie Mehretu
Iconic Artworks: La Lutte, portrait de family, Strips of Earth's Skin, The hope in the charcoal cloud
African art is simply any art that originates from the continent of Africa. That includes everything from historical pieces to modern ones.
With this broad scope, the visual art type can extend to clay sculptures, paintings, and photography. Many pieces survive, with perhaps the most enduringly significant being the Benin Bronzes.
Art Deco Art and Architecture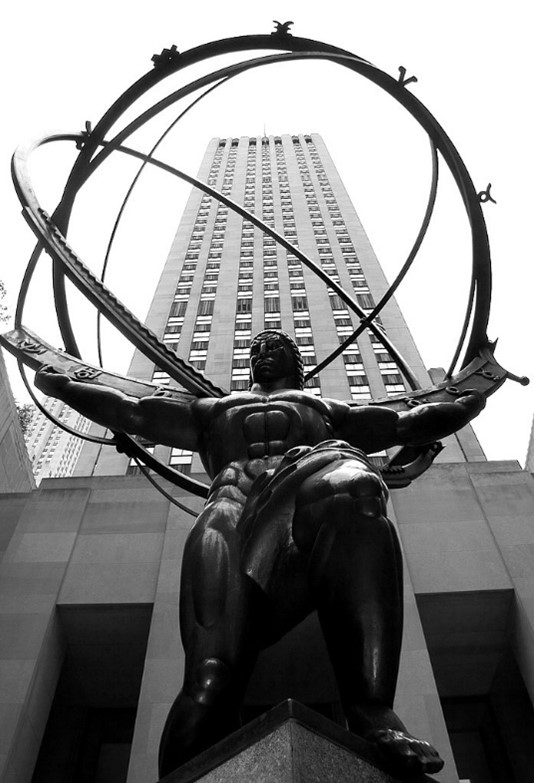 Famous Artists: Tamara de Lempicka, Erte, René Lalique
Iconic Artworks: Spirit of the Wind, Young Lady With Gloves, the Empire State Building
Art Deco, or just Deco, is a style of art and decoration that boomed in the 1920s and 1030s. It saw use in art, buildings, and decoration. Deco elements could even be seen in everyday objects during its peak, like cars, furniture, and radios.
A look of luxury and elegance defined art deco. Today, it is remembered for pieces that featured clean lines and decadent materials such as gold trim and ivory.
Art Nouveau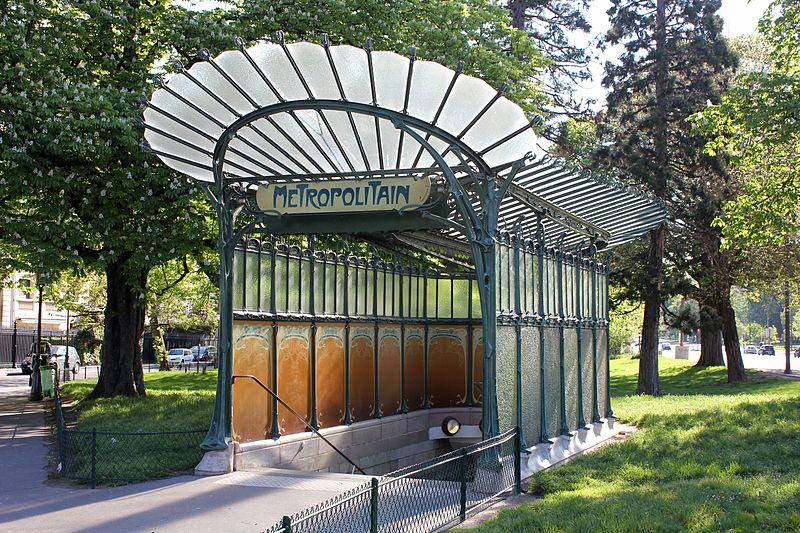 Famous Artists: Alphonse Mucha, Henri de Toulouse-Lautrec, Gerda Wegener
Iconic Artworks: The Kiss, Daydream, Princess Hyacinth
Art Nouveau swept the globe and peaked in popularity around 1890 to 1910. It was used as art pieces and in decoration.
The style was known for its curving lines that gave a sense of movement, and it often called on nature for inspiration, as many pieces used floral or plant-like lines. It is also noted for using materials that were considered modern for the time, such as metals and ceramics.
Avant-Garde Art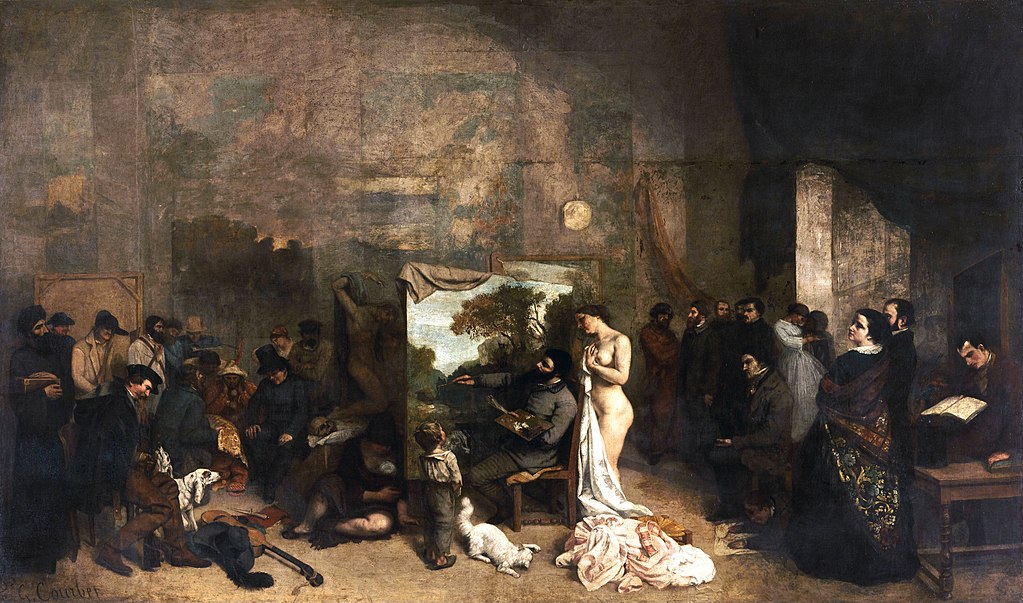 Famous Artists: Kazimir Malevich, Aleksandra Ekster, Diamonda Galas
Iconic Artworks: The Love of Zero, The Painter's Studio, Black Square
Avant-Garde is a movement of twisting the norms of traditional art. It seeks to shift a piece away from the accepted standards of what the visual arts are.
One example is The Painter's Studio, a painting of a studio where a painting is being painted. Avant-garde art started in the 1850s, with the movement persisting into modern times.
Baroque Art and Architecture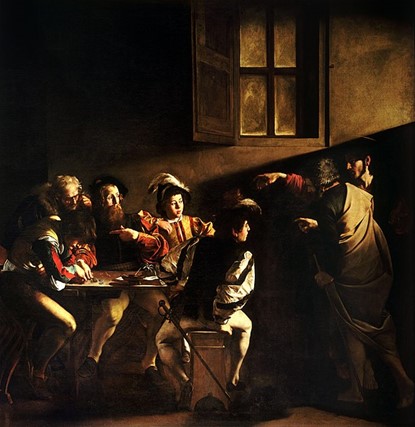 Famous Artists: Rembrandt, Peter Paul Rubens, Gian Lorenzo Bernini
Iconic Artworks: Medusa, Ecstasy of Saint Teresa, St. Peter's Basilica
Baroque is a style of Western art and architecture that was popular around the 17th Century, and likely originated in Italy. The Catholic Church partly created it to restore and bolster the public's faith thanks to its moving imagery. Baroque is said to convey emotion through a sense of drama.
Often, baroque art shows a lot of movement and rich detail. It covered many art types, such as painting, sculpture, architecture, and music.
Bauhaus Architecture and Art
Famous Artists: Walter Gropius, Joost Schmidt, Erich Dieckmann
Iconic Artworks: Mechanical Stage Design, Senecio, The Cabinet
The Bauhaus movement was an architectural style and art movement started in 1919 by Walter Gropius in Weimar, Germany. Gropius opened a school of art that brought the visual arts (painting, sculpture, etc.) under one roof so that his students could learn all forms of art in a comprehensive program.
Gropius' school created art movements that favored geographic shapes and minimalist design. Bauhaus also included film, which was known for sharp geometric sets. It was forced to close in 1933 due to the policies of the Nazi government.
Chinese Art
Famous Artists: Shen Zhou, Bada Shanren, Qi Baishi
Iconic Artworks: Eagle Standing on Pine Tree, A Solitary Temple Amid Clearing Peaks, Court Ladies In The Shu Palace
Chinese art can originate in historic and modern China, from prehistory sculptures to modern masterpieces. Many (but not all) pieces highlight the country's rich history and culture. Ink paintings on paper scrolls are a common form of Chinese art.
These paintings have depicted anything from landscapes and wildlife to court life. Sculptures are also quite common, a notable example being the Terracotta Army. Chinese visual arts can include ceramics, furniture, and architecture.
Classic Art (Classicism)
Famous Artists: Leonardo da Vinci, Michelangelo, Bernini, Jacques-Louis David
Iconic Artworks: Jupiter and Thetis, The Seven Sacraments, Oath of the Horatii
Classical art typically references works made during the classical period of the Ancient Roman and Greek empires. These visual arts are an important part of art history as works that have survived give an idea of what it was like to live at that time.
Classical art is most often seen in paintings, ceramics, sculptures, and architecture. Its legacy is enduring as it led to many set forms used in art today, like the golden ratio. In the art world, the classic art form is considered by many to be the peak of tradition and skill.
Conceptual Art
Famous Artists: Sol LeWitt, Robert Rauschenberg, Joseph Beuys
Iconic Artworks: Erased de Kooning Drawing, Grapefruit, Two Correlated Rotations
Conceptual art is a piece where the idea behind the work is more important than the finished art itself. It's an art movement that appeared around the 1960s and was popular into the 1970s.
As long as it follows the movement, it can be written word, a painting, a sculpture, or even performance art.
Contemporary Art
Famous Artists: Cindy Sherman, Damien Hirst, Christopher Wool
Iconic Artworks: The Physical Impossibility of Death in the Mind of Someone Living, Splitting, We the People
Contemporary art is any work from the 21st Century and the later half of the 20th Century. As such, this art type can appear as sculptures, paintings, installation art, performances, films, or music.
Several museums and schools of contemporary art showcase this movement, including the Kiasma of Helsinki, in Finland, France's Chateau de Montsoreau-Museum of Contemporary Art, and the Museum of Modern Art in New York.
Cubism
Famous Artists: Pablo Picasso, Juan Gris, Robert Delaunay
Iconic Artworks: Man with a Guitar, Girl before a Mirror, I and the Village
Cubism is the deconstruction of form. In cubism, artists take an image, break it down into its base parts, and reassemble it, often in absurd ways. It is easy to spot thanks to its geometric shapes and off-kilter placements. This form of art became popular in the 1910s and 1920s and originated in Paris. Cubism is typically seen in paintings and sculptures.
Expressionism
Famous Artists: Edvard Munch, Franz Marc, Rolf Nesch
Iconic Artworks: The Scream, Rehe im Walde (Deer in Woods), Self-Portrait as a Soldier
Expressionism is a movement that originated in Northern Europe at the beginning of the 20th Century. It was common in the years before World War 1 and during the interwar period. Expressionism was an avant-garde style that seeped into all art forms, such as paintings, theater, film, and music.
In expressionism, art is seen from a subjective viewpoint and layered with emotion and meaning. That approach produces art conveying how an artist feels about a scene in tandem with what they see.
Fantasy Art
Famous Artists: Tony Sart, Anato Finnstark, Bayard Wu
Iconic Artworks: The Siren, Red Planet, Midsummer Eve
Fantasy art depicts a fantastical scene or carries a supernatural or magical theme. It is a genre rather than a particular style or movement. As such, fantasy art can be made in any style you want, so long as it fits the overarching theme. Some popular methods of this type of art include painting and digital art.
As fantasy art is often used in pop culture, traditional schools of thought may not regard it as "fine art." Even though many of the same techniques are used in fantasy art, it is simply the subject that is different.
Folk Art
Famous Artists: Ammi Phillips, Henry Darger, Grandma Moses (Anna Mary Robertson Moses)
Iconic Artworks: Mourning Piece for Mrs. Ebenezer Collins, Dividing of the Ways, "S.H." Crazy Quilt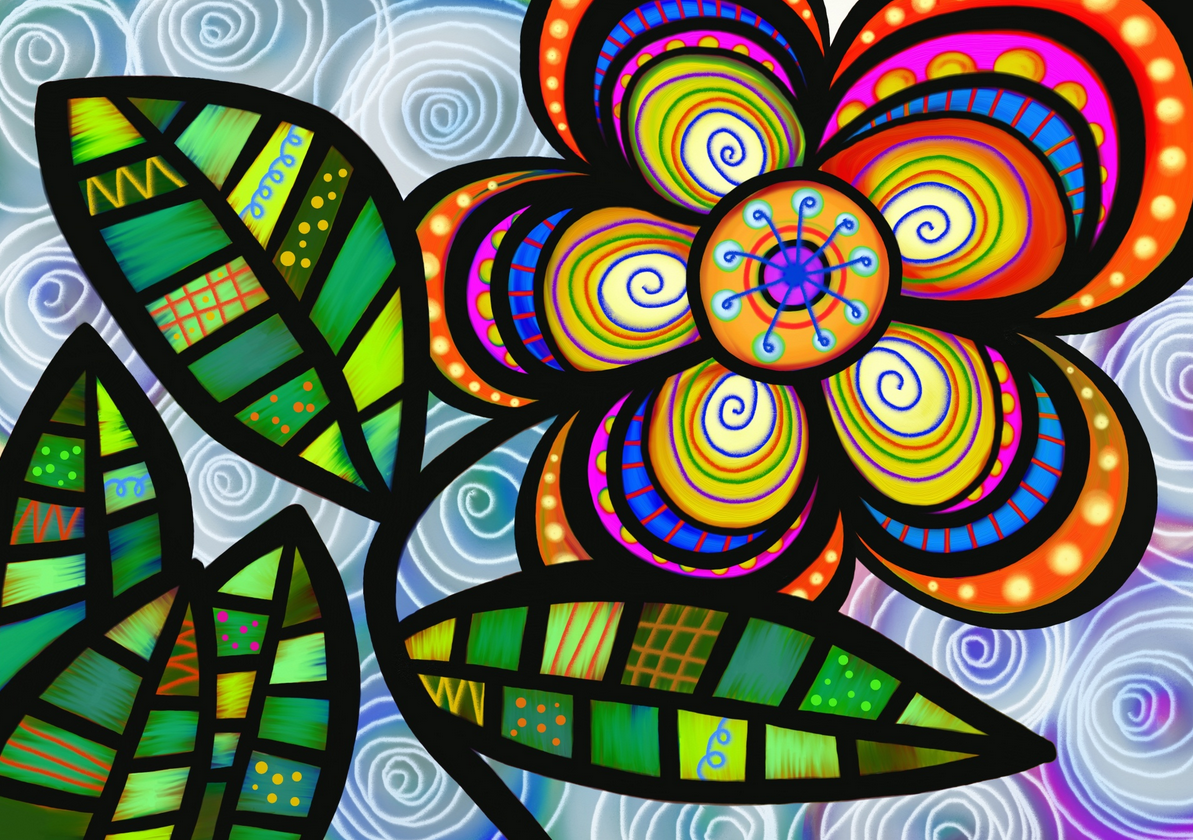 Folk art is an art form that draws from the culture from which it originates. In folk art, artists generally (though not always) tend to be trained in a specific tradition rather than broader art training as is common with traditional fine arts.
It is often used in practical applications aside from just being a decorative art, like pottery, toys, or textile arts. The everyday application of folk art means there are few well-known artists. Folk art can also extend to folk music.
Futurism Art
Famous Artists: Umberto Boccioni, Giacomo Balla, Gino Severini
Iconic Artworks: Unique Forms of Continuity in Space, Ballerina in Blue, Ascending Forms
Among art movements, Futurism was popular in the early 20th Century and began in Italy. It took inspiration from cubism and neo-impressionism.
The main style behind futurism is dynamic shapes that give the feeling of movement and energy. Futurism can be seen in various art forms, from sculpture to paintings.
Graffiti Art
Famous Artists: Keith Haring, Banksy, CornBread
Iconic Artworks: The Little Girl with the Balloon, We the youth, Love Won't Tear Us Apart
Graffiti is anything painted, drawn, or written on a public wall. While this is usually done illegally, some graffiti artists are given permission or commissioned to decorate a wall with their artwork.
As a type of street art, graffiti has existed for as long as walls have. In fact, there is still evidence of people carving words into walls dating back to Ancient Egypt. The contemporary art market has even seen works sell for millions.
Impressionism
Famous Artists: Claude Monet, Edgar Degas, John Constable
Iconic Artworks: Woman Seated on a Bench, Dance at Le Moulin de la Galette, The Cradle
Impressionism was created in France sometime in the 19th Century. The style is known for its landscapes and other scenes of the outside world. Impressionism was often made quickly, taking advantage of light and color to capture a scene while leaving the finer details more vague.
To an extent, impressionism was intended to appear spontaneous, as though an artist pulled out their painting supplies while on a picnic and made a quick piece of what they saw.
Indigenous Australian Art
Famous Artists: Albert Namatjira, Gloria Petyarre, Rover Thomas
Iconic Artworks: Munyeroo Seeds, Ngangkari Ngura (Healing Country), Returning to Places the Name Us
This type of art is made by Aboriginal Australian and Torres Strait Islander people. The works go back as far as the indigenous people do, starting with cave and rock paintings from prehistory and working up to the modern art of today. In that context, many of the works qualify as a type of environmental art thanks to the use of natural materials.
Indigenous art includes wood carvings, baskets, textiles, jewelry, and, of course, paintings. As a generalization, indigenous Australian art uses a lot of earth tones with browns, whites, and reds, frequently incorporating blues. There is a general trend of dotting techniques and flowing shapes.
Islamic Art
Famous Artists: Abed Abdi, Mehdi Moutashar, Nadia Janjua
Iconic Artworks: The Ardabil Carpet, Suleymaniye Mosque, Khamsa of Nizami
Islamic art is a combination of art created for the Muslim faith to be used in mosques or as furniture, but it also extends to works that are from primarily Muslim countries, made by Muslim artists, or commissioned by Muslim patrons.
These works date back to the beginnings of Islam and continue into the current day. It can encompass paintings, decorations, architecture, and textiles.
Japanese Art
Famous Artists: Katsushika Hokusai, Yokoyama Taikan, Chiharu Shiota
Iconic Artworks: The Great Wave off Kanagawa, Himeji Castle, Wind God, and Thunder God
Japanese art can either be from the country of Japan or made by Japanese people. This type of artwork dates back to prehistory.
Traditional Japanese art often shows landscapes or scenes from life. Calligraphy is also considered an art form. Other examples include pottery, bronze work, sculpture, and architecture.
Kinetic Art
Famous Artists: Alexander Calder, Andrew Darke, Gyula Kosice
Iconic Artworks: Air Compass, Standing Wave, Monument to The Third International
Kinetic art requires movement for the viewer to fully appreciate it. In most cases, this type of artwork is a sculpture or installation requiring a motor, the wind, or some other means of movement.
However, a few pieces of art may be stationary while the viewer is expected to move around the piece to get the full effect. Kinetic art dates back as far back as the 19th Century.
Modern Art
Famous Artists: Vincent van Gogh, Edvard Munch, Henri Matisse
Iconic Artworks: Starry Night, On White II, At the Moulin Rouge: Two Women Waltzing
This artistic expression emerged between the 1860s to the 1970s. It is less a set style but rather describes the popular artworks during that time.
It favored experimentation over traditional styles and led to cubism, futurism, and expressionism.
Mosaic Art
Famous Artists: Pietro Cavallini, Lilian Broca, Antoni Gaudi
Iconic Artworks: Kasta Tomb, The Great Pavement, Justinian I
A mosaic creates an image from small pieces of stone, ceramic, stone, metal, or paper. The pieces are often irregular in shape and held on a surface with some kind of mortar or glue.
There are surviving examples of mosaic art that date back to Mesopotamia. This ancient art form was popular in Greek and Roman works in the Byzantine Empire and is an important aspect of art history.
Pop Art
Famous Artists: Andy Warhol, Eduardo Paolozzi, Richard Hamilton
Iconic Artworks: Campbell's Soup Cans, On The Balcony, Drowning Girl
Pop art is a movement that originated in the United Kingdom and the United States in the 1950s. It stepped away from acceptable fine art by incorporating themes and styles that were popular for mass-produced items and decorative arts.
In many cases, pop art relied on graphic arts to convey a strong sense of irony. Artwork often appeared in popular culture, such as for book covers, paintings, prints, and collages. For many in modern society, pop art reached its peak with Andy Warhol.
Realism
Famous Artists: Gustave Courbet, Edward Hopper, Rosa Bonheur
Iconic Artworks: Christina's World, The Horse Fair, Nighthawks, The Gulf Stream
Realism first appeared in France in the mid-19th Century. It rejected romanticism in favor of naturalistic depictions that were raw and lifelike. The lack of idealism encouraged the movement to represent people and places from all walks of life, no matter how uncomfortable the subject was.
Indeed, realism was noted for sometimes exploring shocking aspects of life, such as unvarnished portrayals of medical examinations.
Rococo Architecture and Art
Famous Artists: Jean-Antoine Watteau, Francisco Goya, Elisabeth Vigee Le Brun
Iconic Artworks: Triumph of Venus, The Marriage of Emperor Frederick and Beatrice of Burgundy, Marie Antoinette in a Court Dress
Rococo was a style of architecture, art, decoration, and sculpture popular in Europe during the 18th Century. It originated in Paris, but the artistic expression spread quickly.
The style is known for its elegance, flourish, and lightness. It led to items that were richly decorated in light florals or carved with countless C or S curves. Rococo drew inspiration from natural forms such as sea shells.
Romanticism
Famous Artists: Thomas Cole, Ivan Aivazovsky, John Constable
Iconic Artworks: The Kiss, The Raft of the Medusa, Newton
Romanticism saw its peak in the early to mid-19th Century. Some common themes included the show of emotion, a glorification of the past, and nature.
Moreover, it was not only an art style, but also permeated the sciences, music, and philosophy and acted as a reaction to the Industrial revolution. In art, you see romanticism most often in paintings.
Stained Glass Art
Famous Artists: Henri Matisse, Louis Comfort Tiffany, Sarah Hall
Iconic Artworks: The Windows of Sainte-Chapelle, Rose Windows of Notre-Dame, Stained Glass Windows of the Blue Mosque
Stained glass is the art of taking small pieces of colored glass and binding them together to create an image. Unlike mosaics, the glass pieces are often cut to a specific shape and are held together on their sides rather than on the back to allow the light to still pass through.
There is evidence of colored glass windows being in use since at least the 7th Century, possibly older. The most common place to see historical examples is in church windows. These visual arts exist today, with artists making windows or free-handing panels.
Surrealism
Famous Artists: Salvador Dali, Frida Kahlo, Max Ernst
Iconic Artworks: The Red Tower, Woman with Her Throat Cut, The Seashell, and the Clergyman
Surrealism desired to combine the world as we see it with the world of dreams and the unconscious mind. It first emerged in Europe after the First World War.
Recurring themes touched on unexpected elements and juxtapositions. Surrealism could influence paintings, sculptures, or films.
What Common Materials Are Used in Art?
There are no hard and fast rules for art materials. In reality, artists will use everything and anything to make art. As an example, Damien Hirst used a fully dead shark in his The Physical Impossibility of Death in the Mind of Someone Living.
However, some common materials include:
Paper
Paint (Acrylic, oil, water, etc.)
Brushes
Colored pencils
Pencils
Erasers
Clay
Metal
Stone
Glass
Charcoal
Wood
Why Is Art Important?
Art has many reasons contributing to its enduring significance. In some cases, art tells a story or makes the viewer feel an emotion. Elsewhere, art can give historians valuable insights into the ancient world.
Of course, art is also simply pleasant to look at and enjoyed purely for its aesthetic value.
Frequently Asked Questions
Finally, we will go over a few of the most common questions asked about art.
Who are the most significant artists in history?
The old masters are usually considered to be the most significant artists in history, such as Leonardo Da Vinci, Michelangelo, and Raphael. Separate art types will have their most influential artist as well. For example, Salvador Dali is perhaps the most important surrealist artist.
Can anyone be an artist?
Yes. If you make art, any kind of art, you are an artist. To be an artist, you do not need to be famous or make money from your art.
How long does it take to study an art form?
It takes about two to three years to become skilled in any area of art.
Conclusion
The world of art encompasses so many aspects of creativity, from paintings to the performing arts. There are countless types of art styles, such as modern art and contemporary sculpture—many of which are covered in this article. However, this article was just the tip of the iceberg.
Of course, there is much more to learn about art. If some form of art from this article has interested you, we encourage you to dig deeper to learn more. Happy creating!