What is Art Deco?
Art Deco emerged in France in 1910 and continued until 1937, just before World War II. The new art movement, following the period of Art Nouveau, moved beyond painting and sculpture, and focused on decorative arts including jewelry, glass, textiles, furniture, and architecture.
Notable Art Deco Artwork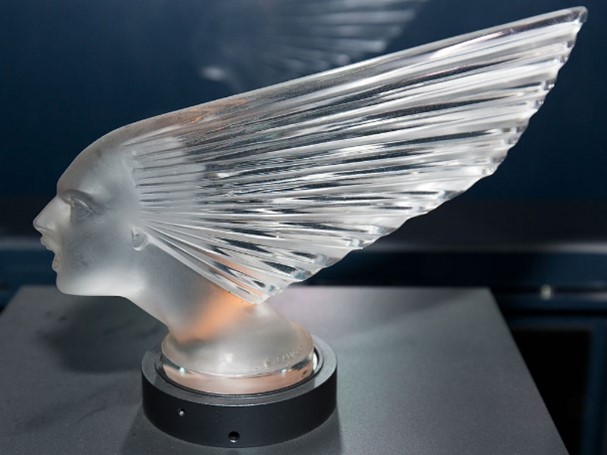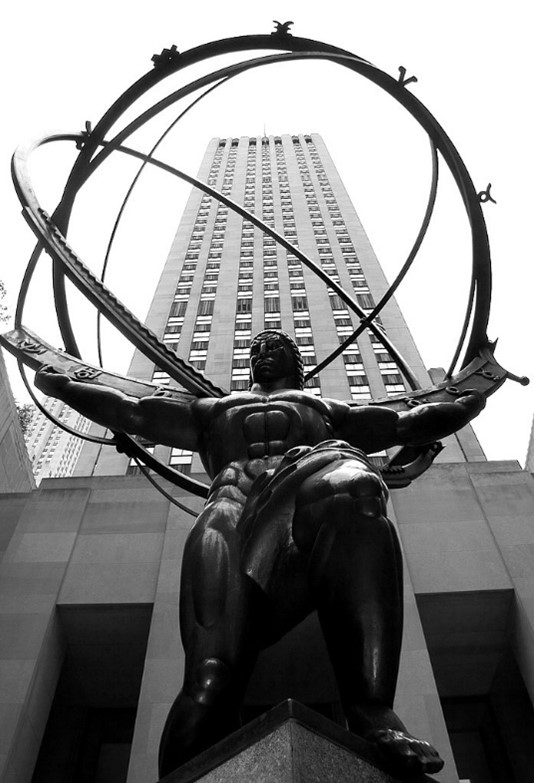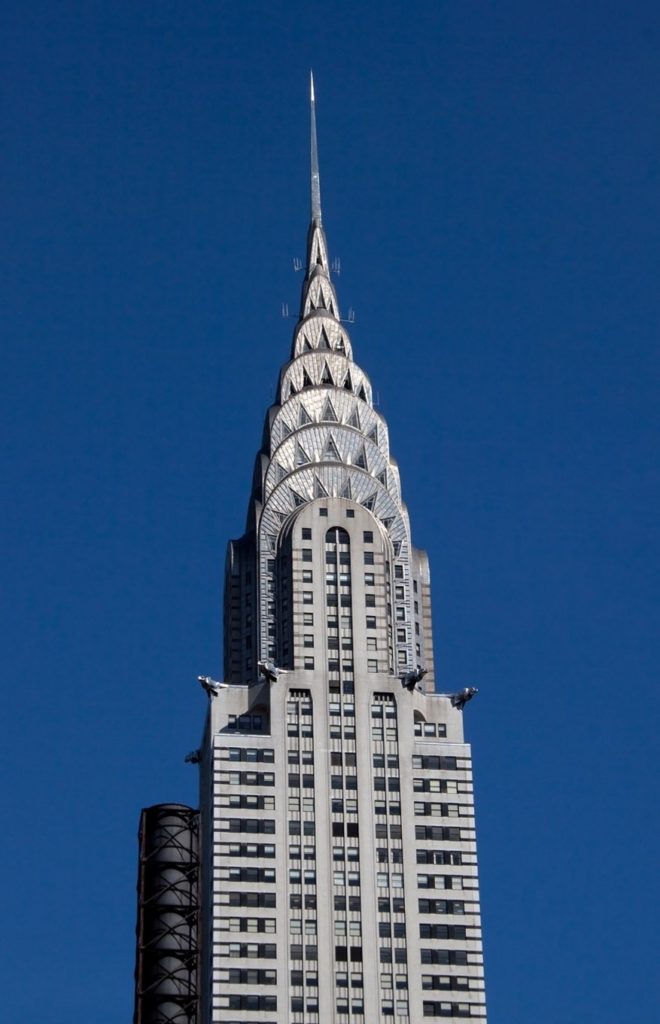 Characteristics of Art Deco Style
Art Deco was a purely decorative style that added modernity to everyday life. The Art Deco movement applied less to painting and sculpture and instead sought to promote beauty in the decorative arts, with or without a utilitarian function.
Art Deco was a theatrical style that combined classicism with symmetry and a repetitive use of sleek lines and geometric patterns. Art Deco was in total opposition to Art Nouveau which used natural elements such as curling vines and floral motifs. When nature was part of Art Deco designs, plants, animals, and people were highly stylized.
European or French Art Deco tended toward the more opulent, while in most case American Art Deco was paired down. Luxury material included ivory, horn, zebra, gold, silver, mother of pearl, granite, and marble. Less expensive material included chrome, plastic, Bakelite, stainless steel, and concrete.
The color palette in art deco included, metallic gold, silver, red, brown, beige, pink, yellow, orange, black, lavender, purple, maroon, grey, green and all tones of blue.
Characteristics of Art Deco Architecture
Art deco buildings were designed with an emphasis on the vertical, using blocky forms. The Chicago Tribune Tower, built in 1925, by architects John Mead Howells (1868- 1959) and Raymond Hood (1881-1934) was the first Art Deco building in North America. Afterwards, in New York, and other large cities, skyscraper office towers were built with roof top ornamentation emphasizing the great heights.
Banks were built in Art Deco style to symbolize their importance. Art Deco movie theatres were glamorous with lavish interiors like velvet curtains and seats.
In Miami, Art Deco pastel buildings lent a feel of modern tropical design, as did the whitewashed Art Deco hotels in South Florida.
A Historical Look at Art Deco
The creative community in France wanted to produce high end decorative arts that elevated artisans to the level of artists. The establishment of the Société des Artistes Décorateurs (The Society of Decorative Artists) was founded in 1900.
After World War I (1914-1918) the public wanted to enjoy life, and this gave them a taste for luxury. The new modern styles were what they were looking for.
The Society of Decorative Artists in France
The Society of Decorative Artists consisted of founding members such as Swiss born Eugène Grasset (1914-1918) a painter, sculptor, and printmaker, as well as French architect and designer Hector Guimard (1867-1942) both of whom were regarded as distinguished figures in Art Nouveau. It also included Francis Jourdain (1876-1958) furniture designer and interior decorator who was making strides in Art Deco.
The World Launch of Art Deco
Spread over 75 acres across Paris, with more than 15,000 artists, the 1925 International Exhibition of Modern Decorative and Industrial Arts (Exposition Internationale des Arts Décoratifs et Industriels Moderne) supported by the French government saw over 15 million visitors. The event opened by President Gaston Doumergue (1863-1937) on April 28, 1925 and continued until the fall of the same year.
Art Deco (a shortened version of "Arts Décoratifs") was featured along with paintings, sculpture and design from Cubism, Futurism, De Stijl and Bauhaus. Pavilions were built, with lavish interiors representing 20 European nations including Great Britain, USSR, Sweden, Greece, Latvia, Austria, Belgium, Denmark, Italy, Spain, and the Netherlands.
Global Growth of Art Deco
After the exhibit Art Deco became a global phenomenon between 1925 to 1937. It caught on in the United States, especially in major cities including New York, Chicago, Miami, and San Francisco.
London's Underground Railway incorporated elements into their system. Havana, Cuba built major neighborhoods with Art Deco architecture. The influences of the movement were realized in Indonesia and Australia.
Art and Influence on the Art Deco Movement
Art Deco grew along with the modern culture and world events. It was influenced by Cubism (1907) and the works of Pablo Picasso (1881-1973) and George Braque (1963) who flattened the three-dimensional to geometric forms. Futurism began in 1909 with works that appeared to be in motion from artists such as Umberto Boccioni (1882-1963), and Gino Severini (1883-1966) appealed to the modern sensibility of Art Deco design.
The Netherlands-based De Stijl movement, a group of artists, designers and architects who represented modern design, founded in 1917, provided inspiration. Led by painters Piet Mondrian (1887-1944) and Theo van Deosburg (1883-1931) it promoted a simplified aesthetic.
The DeStijl group known for its use of primary colors, straight lines, squares, and rectangular forms, worked to merge painting and sculpture into architecture and industrial design. The group's work in architecture was the start of Bauhaus-inspired International Style of the 1920s and 1930s.
Early Architecture: A Precursor to Art Deco
The Rietveld Schroder House, in Utrecht, Netherlands, designed by De Stiji artist Gerrit Rietveld (1888-1964) was a precursor to the Bauhaus inspired International Style, the client, Truss Schroder-Schrader, who commissioned the house in 1924, requested it to be a home without walls. Constructed with concrete, brick, plaster, wood, and steel girders, the interior of stark black and white was built to have portable walls.
Art Deco grew alongside the Bauhaus school established in Germany, by German architect Walter Gropius (1883-1969) with the philosophy of paired down industrial design and clean lines.
Archeology and Art Deco
Ancient Egyptian, Greco-Roman and Mesoamerican architecture provided elements of the classics and exotic to Art Deco art and architecture. The discovery of King Tut's tomb in 1922 saw a resurgence of all things Egyptian. Decorative motifs were taken from Egyptian scrolls and became decorative elements in interiors such as the elevator doors at the Chrysler Building, New York. Cartier and other jewelers began making jewelry and decorative items such as the Cartier Temple Clock.
Greco-Roman reliefs and patterns became popular decorative elements and were used in places such as the entrance of the Rockefeller Center, in New York.
Travel, Technology and Art Deco
Architecture was influenced by technology. Sleek designs of planes, trains, automobiles, and luxury steamer ships were incorporated into Art Deco, as people began to travel more.
Merging Art, Design, Performance and Fashion
Art, design, performance, and fashion merged. Serge Diaghilev's Ballets Russes first came to Paris in 1909, creating works where artists, musicians and dancers combined their talents to create spectacular stage performances that influenced both audiences and the creative community.
The public turned to movies and the star they saw on the silver screen, like Gary Cooper, Cary Grant, Marlene Dietrich, and Ingrid Bergman, all portrayed living in stylish city apartments and country homes.
Art Deco and The Great Depression
After the stock market crash of 1929 designs became less ornate. Objects became mass produced. A paired down version of Art Deco buildings continued to be constructed for the sturdy nature and look of resilience.
Important Art Deco Artists and Architects
Art Deco Painters
Art Historians agree that Tamara de Lempicka (1898-1980) is the painter who best represents the Art Deco era. The Polish born artist lived a glamorous lifestyle, travelling between Paris and United States frequently.
In 1929, she painted one of her most famous works Self Portrait in a Green Bugatti wearing a racing cap, long leather gloves and red lips. The work appeared on the cover of the Germen fashion magazine Die Dame. Young Lady with Gloves (1930) is another of her well-known works.
Art Deco Sculptors
Chiparus, Demetre Haralamb (1886 – 1947) the Romanian born sculptor studied in Italy. After working in Art Nouveau style, he started working in the Art Deco style and crafted works representing performers in the Ballets Russes, Moulin Rouge and Folies Berger. His materials of choice were bronze, ivory and even terra cotta. Austrian born sculptor Joseph Lorenzl (1892-1950) was also inspired to design sculptures of the female form, especially dancers.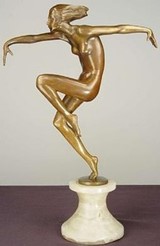 German born architectural sculptor Lee Lawrie (1877-1963) left his mark in America as one of the most prominent sculptors of the Art Deco era. He is most famous for the freestanding bronze of Atlas outside Rockefeller Center, in New York City.
American artist Rene Paul Chamberlain (1893-1955) also worked as an Art Deco architectural sculptor who favored "Greco Deco" also known as Stripped Classical. This style combined Greek and Roman traditions with Art Deco sensibility.
Art Deco Jewelry, Decorative Objects and Stylish Homewares
Jewelry was at its height of glamor during the Art Deco era. Works crafted in rubies, sapphires, diamonds, onyx, jade, and lapis were in demand. Clip brooches, wide flexible bracelets, and long sautoir necklaces, often with tassels made of seed pearls, appeared in jewelry displays.
Cartier headquartered in Paris, designed their Tutti Frutti collection of jewelry using a combination of Indian rubies, sapphires, and emeralds set together in colorful designs. Van Cleef & Arpels also headquartered in Paris created mosaic works of art in jewelry using the Mystery Setting without any visible metals to adhere the gemstones.
Customers wanted more than just jewelry from the top jewelry stores in the world like Tiffany's, in New York, and desired decorative objects for their homes.
French born Jean Després (1889-1980) trained in metalworks. His fascination with airplanes and industrial design were captured in his jewelry, sometimes adding real machine parts.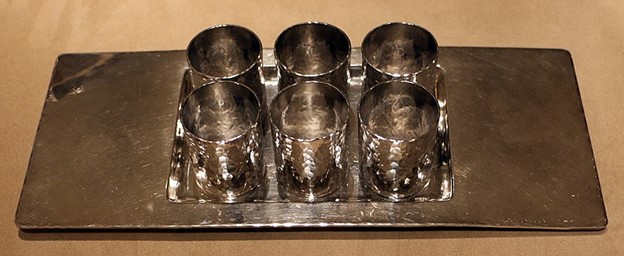 The art deco artist also designed household serving objects such as tea and coffee sets, cutlery, trays, and pitchers. Although these pieces were meant to be utilitarian the overly stylized works sometimes made this impossible.
French born René Lalique (1860-1958) started his career as a jeweler's apprentice. Then, in 1905, he opened a store that carried both jewelry and glassworks. Starting with works in Art Nouveau he shifted to the more modern and streamlined styles of Art Deco, creating perfume bottles, candlesticks, lamps, car hood ornaments and jewelry.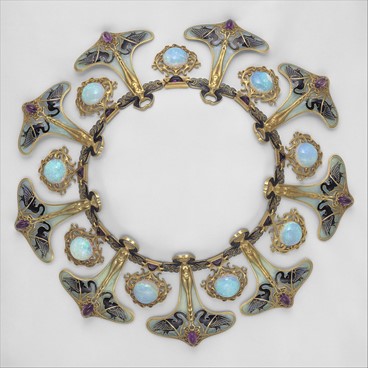 This one-of-a-kind Art Nouveau necklace René Lalique created for his wife made from gold, enamel, opals, and amethyst, now at the Metropolitan Museum of Art in New York, shows how the artists was ahead or the trends.
Art Deco Fashion and Costume
Russian born Romain de Tirtoff, better known as Erté (1892-1990) was an artist, fashion designer and illustrator, in Paris, whose influential drawings appeared on the cover of Vogue. He designed sets for the opera and costumes for the stage that represent the style of the era.
Russian born artist Sonia Delaunay (1885-1979) also lived in France. Although she created some well-regarded visual art during her career she was best known for her colorful, patterned textiles, that became part of the fashions she designed for the modern woman.
Before this, Delaunay designed the costumes for The Ballets Russes' 1919 production of Cleopatra, setting fashion trends for the fashionable women in Paris.
Art Deco Architecture
American Architect William Van Alen (1883-1954) built the Chrysler Building, an office tower in New York City, which today is still one of the most famous Art Deco skyscrapers in the world.
Built in 1930, for automotive mogul businessman Walter P. Chrysler, the stainless-steel structure radiates into a sunburst on the upper levels, with gargoyles on the top, as if part of a hood ornament of a car. Van Alen brought the style of the outside inside with geometric shapes in stainless steel, glass, and ceramics.
Art Deco Interiors
Avant-garde furniture in France was initially pared down Art Nouveau before Art Deco developed the style for which it is known. Coffee tables, tea tables and side tables were also part of the era. Chairs became round, deep, and low to the ground. Club chairs crafted in leather were part of the Art Deco style.
Hungarian born Marcel Breuer (1902-1981) became famous for designing The Club Chair (Model 3) or Wassily chair by completely deconstructing the original, while a Master at the Bauhaus school. The new chair was minimalist in design and made from nickel plated tubular steel, screws, and cotton canvass for upholstery. He also designed the Cesca chair using tubular steel.
French born Émile-Jacques Ruhlmann (1879-1933) designed using bright colors, angular chairs, rounded tables, and luxurious materials, also created carpets, wallpapers, and textiles. Maurice Dufrêne (1875-1933) a French furniture designer, preferred woods like mahogany and used simple unadorned design.
Swiss born Jean Dunand (1877-1942) introduced Japanese techniques and lacquer furniture and other objects for the home.
Donald Deskey's (1894-1989) interior design of New York City's Radio City Music Hall, is an example of American Art Deco style using geometric designs in glass, leather, chrome, and aluminum.
The Decline of Art Deco Style
Art Deco started to decline during the Second World War in Europe and North America. Metals were no longer used for decorative arts but were needed to build arms. Furniture lost its status and technology made cheaper pieces more accessible.
Today, Mid-Century Modern design has similarities with the sleek design of Art Deco and the simplicity of Bauhaus design.
Art Deco Artists and Architects
Eugène Grasset (1914-1918) Swiss
Hector Guimard (1867-1942) French
Francis Jourdain (1876-1958) French
Tamara de Lempicka (1898-1980) Polish
Chiparus, Demetre Haralamb (1886 – 1947) Hungarian
Lorenzl (1892-1950) Austrian
Lee Lawrie (1877-1963) German
Rene Paul Chamberlain (1893-1955) American
Jean Després (1889-1980) French
René Lalique (1860-1958) French
Romain de Tirtoff, better known as Erté (1892-1990) Russian
Sonia Delaunay (1885-1979) Russian
Émile-Jacques Ruhlmann (1879-1933) French
Maurice Dufrêne (1875-1933) French
Jean Dunand (1877-1942) Swiss
Donald Deskey's (1894-1989) American
Gerrit Rietveld (1888-1964)
Walter Gropius (1883-1969) German
Marcel Breuer (1902-1981) Hungarian
William Van Alen (1883-1954) American
John Mead Howells (1868- 1959)
Raymond Hood (1881-1934)
Art Deco Terms
Arts Décoratifs
Ancient Egyptian
Greco-Roman
Greco-Deco
Stripped Classical
Mesoamerican
Geometric
Reliefs