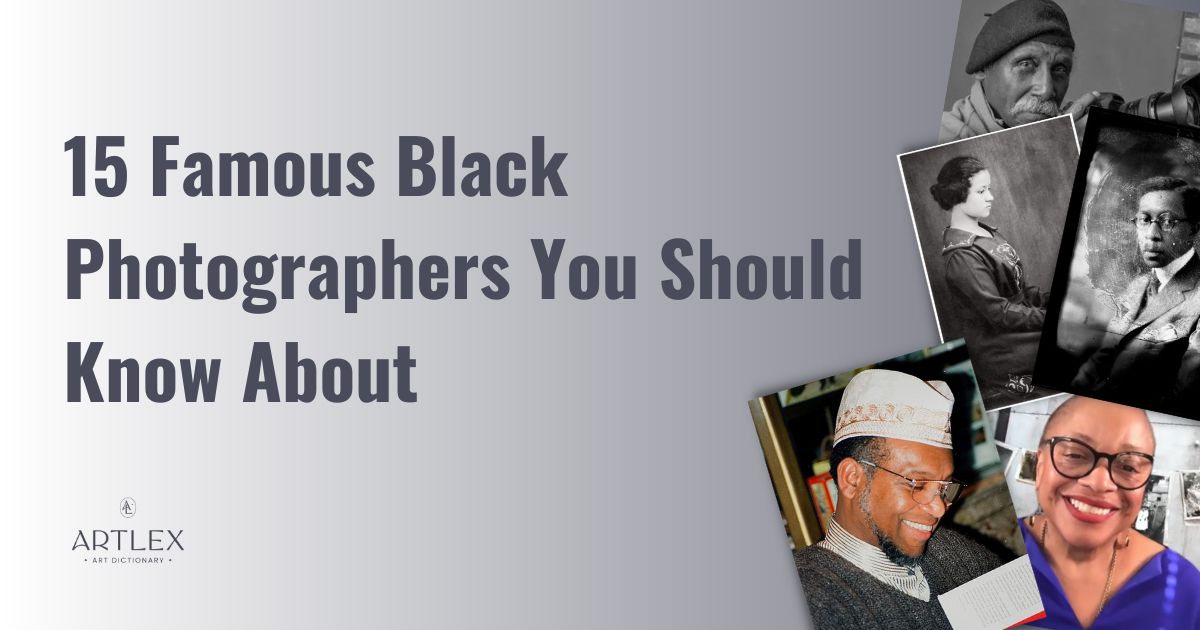 Since its invention in the 1800s, photography has been used as a tool by artists of all cultures and backgrounds to capture the world as they see it.
For the Black community, photography has been an enduringly valuable tool and has significantly impacted African American culture. It has helped to record the Harlem Renaissance, preserve family history, and capture icons like Martin Luther King Jr and Booker T. Washington. To get you started learning about this critical piece of history, here is a list of 15 famous Black photographers you should know about.
Addison N. Scurlock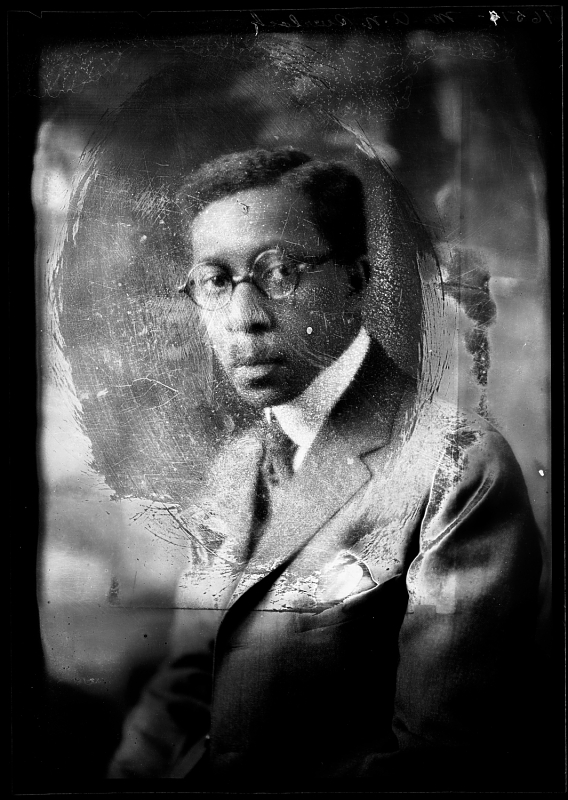 Addison N. Scurlock of Fayetteville, North Carolina, was born in 1883. He began photographing at just 17 years old when he started an apprenticeship under white photographer Moses Rice.
By his late 20s, Scurlock ran his own photography business in Washington. He focused on portraits and was able to photograph an abundance of famous people. Scurlock quickly rose to fame and was frequently hired by the U.S. government to take portraits of officials.
Throughout his life, Scurlock photographed many cultural icons like Booker T. Washington, W.E.B. DuBois, Sterling Brown, and many more. Today, you can see much of Sculock's art at the Smithsonian.
Adger Cowans
Adger Cowans, born in 1936, was one of the first Black people in the U.S. to receive a degree in photography, which he earned at Ohio University in 1958.
Cowans' goal was to use fine art to portray the African American community around him in a positive light, which was a unique perspective that directly contradicted much of mainstream culture at the time.
He was one of many Black photographers working during the civil rights movements and captured numerous critical historical moments. Some of his most famous works include Icarus (1970), Malcolm X Rally (1963), and Three Shadows (1966).
Andre D. Wagner
Andre D. Wagner is a contemporary photographer who lives and works in New York, where he was born in 1986. Much of his photography captures moments in everyday life. His work has been featured in The New York Times, The Wall Street Journal, Vogue, and more.
Wagner's work is deeply inspired by Gordon Parks, an iconic Black photographer that worked during the civil rights era. He follows a similar philosophy as Gordon Parks and believes that photography can be a tool to fight racism and poverty.
Anthony Barboza
Anthony Barboza is an American photographer born in Bedford, Massachusetts, in 1944. Barboza moved to New York in 1963 to work under Hugh Bell, a Black fashion photographer. While working under Bell, Barboza met Adger Cowans, who would introduce him to The Kamoinge Workshop.
The Kamoinge Workshop was a collective of Black American photographers in New York in the '60s. Members worked together to capture Black life as they saw it. Today, the workshop lives on as Kamoinge, an organization that documents and preserves the history of Black photographers.
With the legacy left by the workshop and many of its members, it is no surprise that one of Barboza's most famous works is Kamoinge Members (1973).
Carrie Mae Weems
Carrie Mae Weems was born in Portland, Oregon, in 1953. As a photographer, Weems drew inspiration from her broad background.
She learned about dance at the San Francisco Dancers Workshop before she took photography classes in New York. Afterward, but before she became a successful photographer, Weems' career took an interesting detour. She spent several years at U.C. Berkeley studying folklore before digging into her photography career. Her first series to gain widespread notice was her work Kitchen Table Series (1990), a collection of photographs centered around a modern Black woman at her kitchen table.
From there, Carrie Mae Weems produced multiple successful collections, most notably From Here I Saw What Happened and I Cried (1995-1996), which sought to demonstrate how photography has played a role in supporting and institutionalizing racism.
Carrie Mae Weems' work has been featured in The Museum of Modern Art, the Guggenheim, The Art Institute of Chicago, and more.
Chester Higgins Jr.
Chester Higgins Jr. works in contemporary art as a photographer. Higgins was an active member of the civil rights movement in his home state of Alabama. He participated in protests against George Wallace, Alabama's segregation-supporting governor at the time.
Frustrated by how the media was portraying protesters and members of the civil rights movement, Higgins took his own photographs to demonstrate the truth. His work was impressive but lacked a certain finesse, which is why Arthur Rothstein took him on as an apprentice.
Working under Rothstein, Higgins found his true calling. Since then, he has produced works capturing Black culture around the world, including in Sudan, Ethiopia, and Egypt.
Coreen Simpson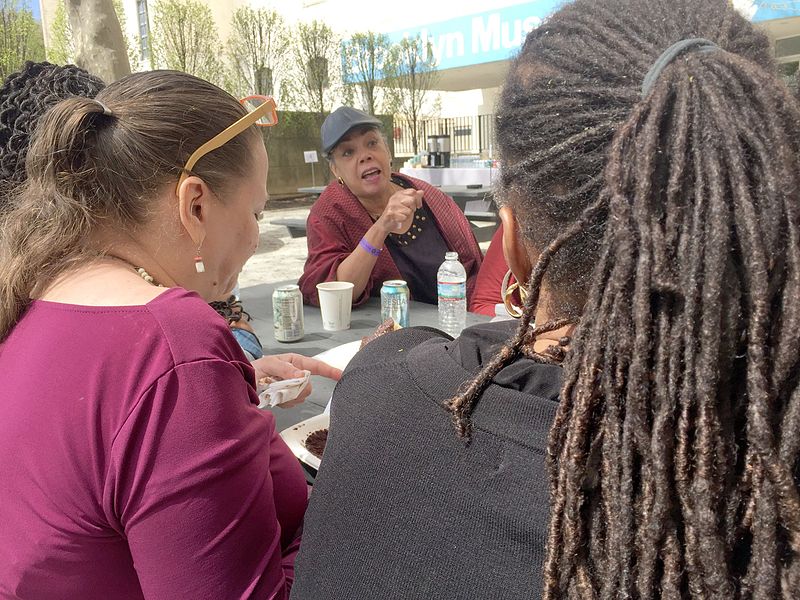 Coreen Simpson is another who got her start in New York. As a contemporary photographer and photojournalist, she has taken pictures of cultural icons, athletes, politicians, and musicians throughout her career. Though she has worked in various fields, she gained much of her recognition in fashion photography.
While her career began at Unique New York, she worked as a freelance photographer capturing civil rights and political events throughout the 1980s. Simpson's photographs have appeared in numerous prestigious publications, including Vogue, The New York Times, and The Village Voice.
Dana Scruggs
Dana Scruggs is a contemporary photographer working in New York, but she was originally from the Southside of Chicago. Scruggs made history as the first Black woman to photograph an athlete for ESPN's Body Issue, and the first to photograph the cover of Rolling Stone magazine.
Her most significant work was for her own publication, SCRUGGS. It focused on the male form and was made entirely by Dana alone.
Scruggs has been featured in Vanity Fair, TIME, The New York Times, and many other publications. She photographs a variety of subjects, but her passion and focus remain on appreciating and altering perceptions around the Black male form.
Dawoud Bey
Dawoud Bey is known for his street photography, especially his collection Harlem, U.S.A. (1975-1979). At the time, Bey walked the streets of Harlem, taking photos and documenting everyday life through the lens of photography.
Throughout his career, Bey has created collections focused on Black culture, racism, and the Black community in the United States. For example, in 2013, he produced a profound collection called The Birmingham Project, to memorialize the lives of six Black children killed in the 1963 16th Street bombing.
One of Bey's other significant pieces circled back to Harlem. From 2014 through 2017, Bey captured urban life in Harlem, producing a collection he called Redux. It demonstrated the gentrification and change that had taken place since the production of his first Harlem, U.S.A. collection.
Bey's works have appeared in the Museum of Contemporary Art Chicago, The Museum of Modern Art in New York, the San Francisco Museum of Modern Art, and many other highly-regarded galleries.
Deborah Willis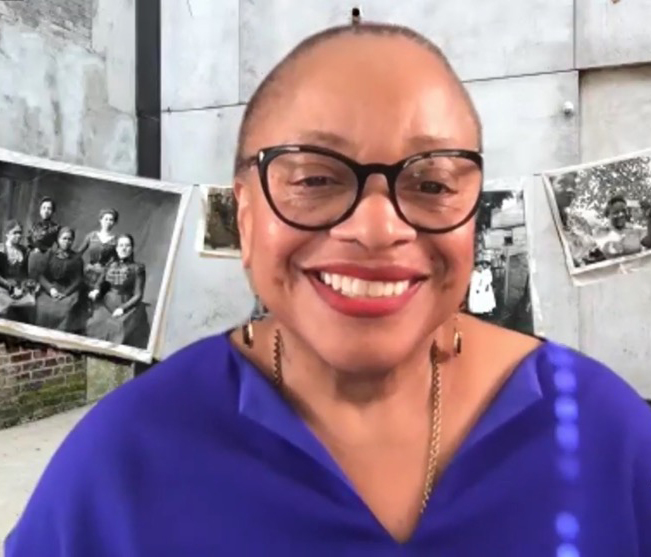 Deborah Willis was born in Philadelphia in 1948. Her father was a photographer, and she grew up around art lovers, art, and photos. She began her career in photography when she moved to New York City to study it at Pratt.
Willis always sought to recognize and appreciate the work of Black photographers that came before her. Her appreciation is exemplified in her first book published in 1985, Black Photographers 1840 to 1940: An Illustrated Bio-Bibliography.
She published another book four years later, in 1989, titled Black Photographers Bear Witness: 100 years of Social Protest. In her books, Willis underscores Black photographers' contributions in documenting and creating history.
Following the publication of her books, Willis was hired by the Smithsonian to work on photography exhibits for the Smithsonian's Center for African American History and Culture. Here too, she worked to make space for Black voices.
After earning her Ph.D., Willis began the next stage of her career as a faculty member at New York University.
Don Hogan Charles
Born in New York in 1938, Don Hogan Charles was the first Black photographer to work for the New York Times. He worked for the publication for more than 40 years, capturing a range of spectacular moments in Black history.
One of Charles' most famous photographs depicts Coretta Scott King, the wife of Martin Luther King Jr, at his funeral. He also captured one of the most iconic images of all time: Malcolm X wielding a rifle, looking out the window of his home for Ebony magazine.
Charles' images of the civil rights movement have had and continue to have a profound impact on the lives of African Americans and their cultural identity. He depicted some of the most vulnerable and tense moments in Black history. Through his eyes and lens, we can still see the United States as Black Americans saw it not so long ago.
Eli Reed
Eli Reed was born in 1946. Reed is known for being the first Black photographer hired by the Magnum Agency, an iconic photo agency founded in part by Henri Cartier-Bresson.
Reed has had a distinguished and impactful career. In 1982, he was the runner-up for the Pulitzer Prize in photography, and in 2011 he won a Lucy Foundation Award in Documentary Photography.
Ernest Withers
One of the most famous Black photographers, Ernest Withers became a significant civil rights photographer, though his work came with a devastating twist. Throughout his career, Withers photographed Martin Luther King Jr and other activists for the FBI, an act that he later hinted at regretting.
Withers was seen as an activist during his time, and the knowledge that he had been working for the FBI shook the Black activist community to its core.
Reactions to the betrayal were mixed. Some people were devastated by the news, tearing Withers, and his work, apart. Others empathized with the unique and challenging situation he had to deal with and the eight children he had to raise.
Florestine Perrault Collins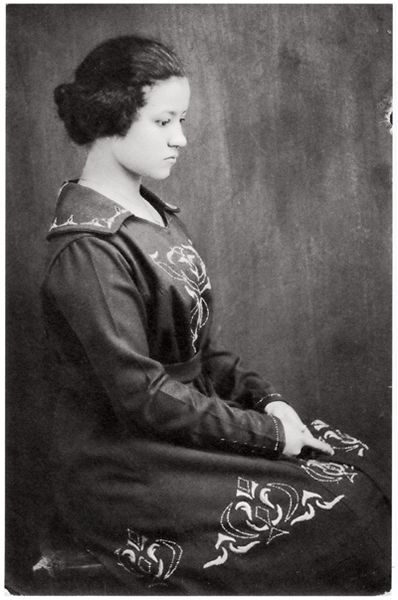 Florestine Perrault Collins was a New Orleans-based photographer born in 1895 to a relatively wealthy family. Despite her father's working success, the family struggled to support their six children.
To help support the family, Collins was removed from school at just 14 years old. Fortunately, she took quickly to the work of photography. She sold many of her pieces to photographers, though she had to claim to not be Black to be published.
It wasn't until she was an adult with her own studio that Collins could work authentically as a Black photographer. She remained in New Orleans, eventually moving her studio into the heart of downtown.
Throughout her career, Collins's work focused on portraits, weddings, family photos, and parties. As a Black woman living and working in the South during a time of segregation, the very act of selling photography was one of rebellion.
Collins not only fought against society's structures but also against sexism from her husband, who believed that women belonged in the home.
James Van Der Zee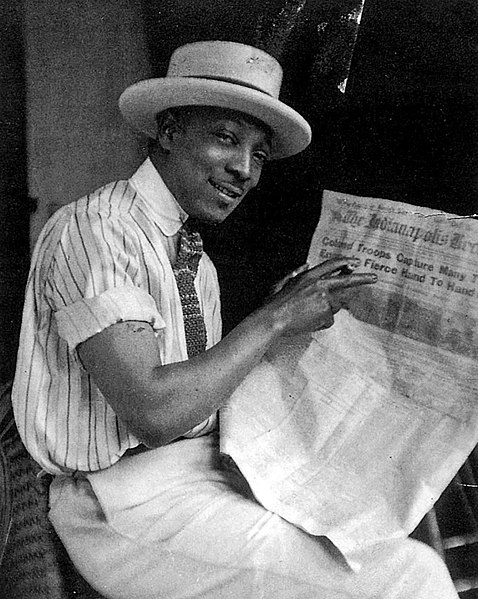 One of the most significant Black photographers of the 20th Century, James Van Der Zee played a sizable role in recording the Harlem Renaissance of the 1920s and 1930s.
James Van Der Zee was born in Lenox, Massachusetts, in 1886. He moved to Harlem, New York City, in 1906 and worked various jobs. Outside of these, Van Der Zee was a passionate musician, playing the violin and piano, and a keen amateur photographer.
He bought his first camera in his teens, worked in a portrait studio in New Jersey, and launched his first photography business during World War I.
His subjects ranged from legendary jazz musicians and actors to political figures like Marcus Garvey. After the end of World War II, James Van Der Zee switched to photographic restoration and commissions. Many of his works are preserved in the archive of the Harlem Studio Museum. James Van Der Zee died in 1983, in Washington D.C.
Final Thoughts
From James Van Der Zee to Florestine Perrault Collins, countless famous Black photographers have left their mark on culture, visual arts, and the modern era. Their body of work ranges from fine arts to the documentation of the African American community and beyond.