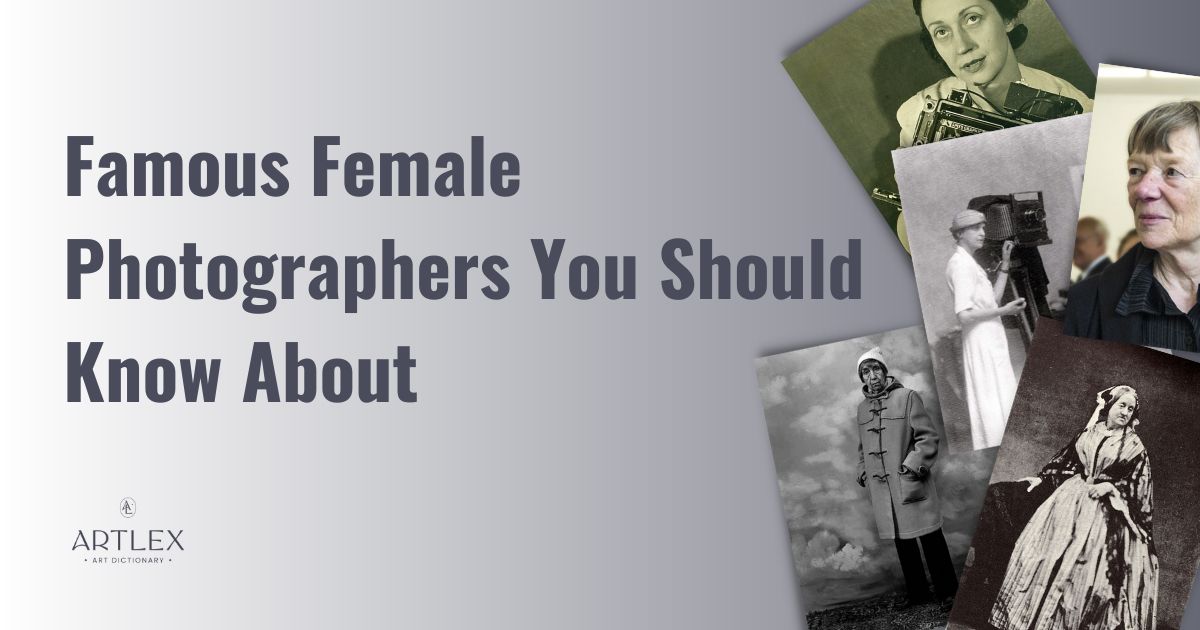 In a world dominated by male photographers, women have often found it challenging to make their mark in the vast industry. However, some extraordinary female photographers have gained worldwide recognition for their incredible talent.
From street photography to documentary photography, women photographers have made enduring contributions to art history. We have composed a list of the top 15 most famous female photographers. Discover all there is to know about these incredible female photographers, including education, accomplishments, and their historical significance to society.
Anna Atkins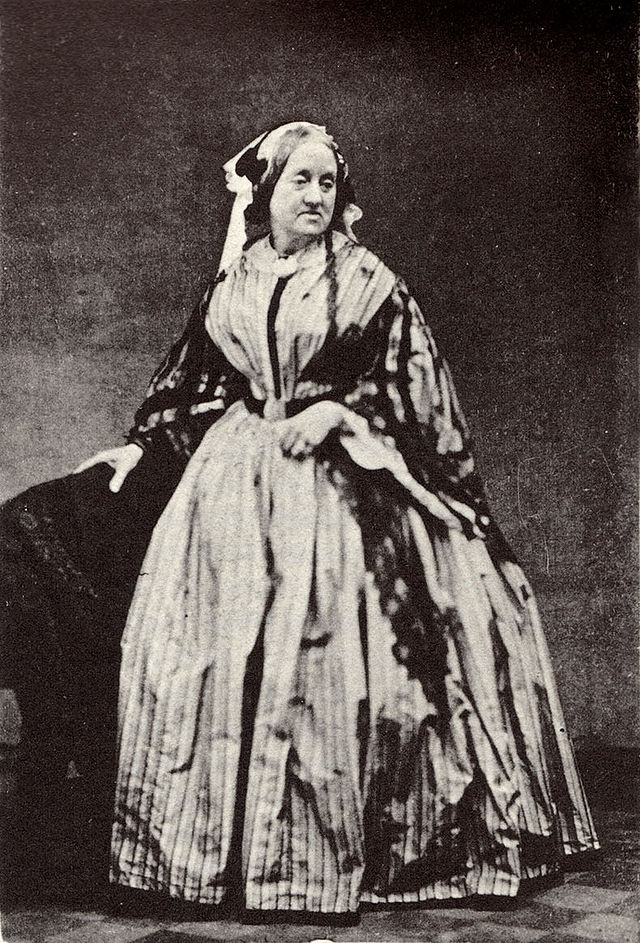 Born on March 16, 1799, in Tonbridge, Kent, England, Anna Atkins was a botanist, book illustrator, and the first photographer to publish a photo within a book.
Atkins obtained an education in the field of science, with interests that included collecting various plants and drying them out. She was a member of the Botanical Society of London in her early career.
She self-published her photographs of British algae in 1843 in the limited edition of Cyanotype Impressions, featuring handwritten text. It was the first published book of photography in history.
Between 1843 to 1853, Atkins published three photography books on British algae. Only 17 of these remain in existence and are considered extremely rare by collectors. During her career, Atkins also published five books of fiction
Atkins kept all her dried ferns, plants, and algae used in her photography books. In 1865, she donated her collection of plants to a British Museum. Atkins died in 1871 at Halstead Place. The cause of her death was exhaustion and paralysis at age 72.
Annie Leibovitz
Born on October 2, 1949, in Waterbury, Connecticut, Annie Leibovitz is a famous American photographer with a passion for art. Well-known for her portraits, she often features celebrities posing intimately.
Leibovitz studied writing and music at the Northwood High School in Maryland. She later attended the San Francisco Institute for Art, where she became passionate about fine art photography.
Perhaps her most famous image was that of Yoko Ono and John Lennon, taken just a few hours before Lennon's death. It was featured in Rolling Stone magazine and became the publication's most successful cover photograph in history.
The Library of Congress has preserved many of her pieces and she is also the first female photographer to have her work featured in the Washington National Gallery. Some of her most iconic photographic accomplishments include:
Vanity Fair
Vogue
Rolling Stone
She currently resides and maintains an active photography career in New York City.
Barbara Kruger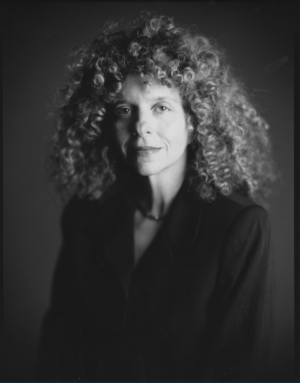 Born January 26, 1945, in Newark, New Jersey, Barbara Kruger became an important female photographer thanks to her conceptual and collagist art. She is best known for her collaged black and white photographs, and decorative captions in bold lettering.
After high school, Kruger attended Syracuse University but her studies were cut short due to her father's unexpected death. In 1965, she returned to her studies at the New York Parsons Design School for graphic design and picture editing. Kruger was also interested in poetry.
Soon after college, Kruger got a job at Nast Publications, where she became the head designer. Some of her most noteworthy accomplishments were featured in:
Mademoiselle
House & Garden
Real Life
TIME
Her works often feature sexuality, identity, and cultural photography. In 2021, she appeared in TIME magazine's " 100 Most Influential People."
Kruger continues to be an American artist best known for using bold colored type over images of cultural significance. Her profound work focuses on stereotypes seen from a feminist's perspective through eye-popping images.
Barbara Morgan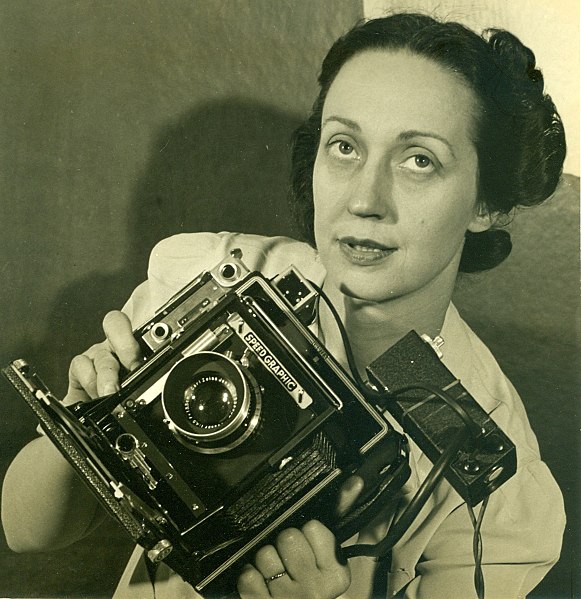 Born July 8, 1900, in Buffalo, Kansas, Barbara Morgan was one of the most talented women photographers and was well-known for her modern dance images. Shortly after her birth, her family relocated to a peach farm in Southern California.
Morgan began her schooling in 1919 at UCLA for abstract design, painting, and drawing. In 1925, she became a member of the UCLA faculty.
In 1978, she also went on to earn her Honorary Doctorate Degree of Fine Arts from Milwaukee Marquette University.
Some of Morgan's most prestigious accomplishments include:
Works displayed at the New York Museum of Art
Numerous published pieces
Photography on display at Arizona's University of Arts
A lifetime achievement award from "The American Society of Magazine Photographers"
Morgan died on August 17, 1992, in Sleepy Hollow, New York. She is fondly remembered by many as one of the most famous female photographers.
Berenice Abbott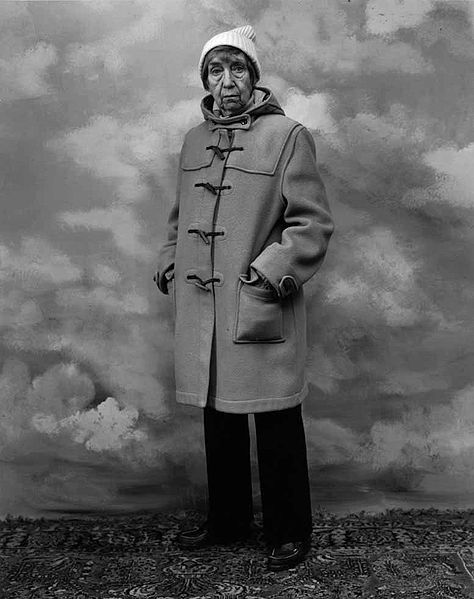 Born July 17, 1898, in Springfield, Ohio, Berenice Abbott was a famous female photographer. She was best known for her portraits portraying some of the most significant figures of the 20th Century. In addition, she built a reputation for her architectural photographs and scientific interpretations.
Abbott began her studies at the University of Ohio State in 1918, followed by studies in painting and sculpture in New York. In 1921, she studied art and sculpture overseas in Paris, where she became interested in photography.
Some of Abbott's most prestigious accomplishments included:
A 1927 portrait of Eugene Atget
Editorial photographer of the 1930 Atget book, entitled "Photographe de Paris"
Publication of the book "The World of Atget" in 1964
Published photographs in "Vision of Paris" in 1963
Abbot died December 9, 1993, in Monson, Massachusetts at the age of 93.
Candida Höfer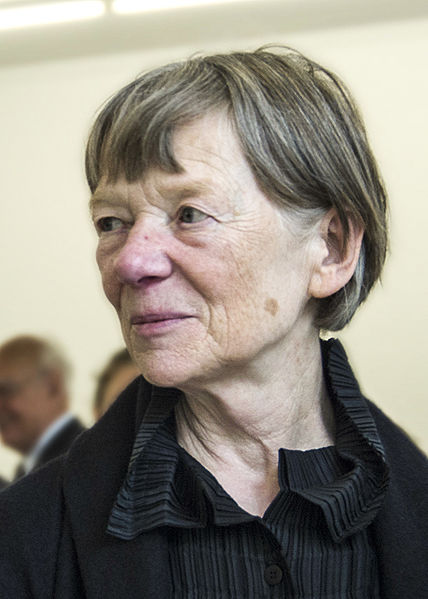 Born February 4, 1944, in Eberswalde, Germany, Candida Hofer was one of the most famous photographers from Germany. A former Bernd and Hilla Becher student, Hofer specialized as a conceptual artist.
A student of the Academy of Fine Arts in Germany, Hofer gained employment as a portrait photographer after graduation. She continued her studies as a photographer from 1973 to 1982.
Some of Hofer's lifetime accomplishments include:
2018 and 2019 awards for Outstanding Contribution to Photography through Sony World
Participation in the 1975 film "Da Forno"
A solo exhibition at the 1975 Konrad Fischer Gallery
Public photography collections in museums around the world
Hofer continues to influence the world through her contributions to the modern art of photography.
Christina Broom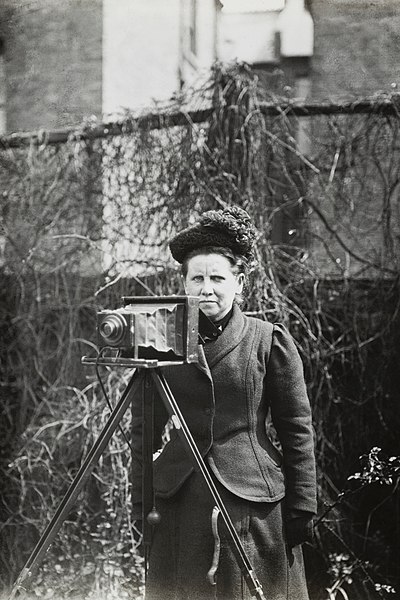 Born December 28, 1862, in Chelsea, London, Christina Broom was a Scottish woman photographer who enjoyed taking scenic images of London, which she sold to newspapers, or as postcards.
Looking for an extra source of income, Broom borrowed a camera made from a box and quickly mastered the art of self-taught photography. She was a natural and soon set up a shop at the Royal Mews, Buckingham Palace, where she sold postcards from 1904 to 1930.
Some of Broom's lifetime achievements included:
The Household Division's official photographer from 1904 to 1939
Photographer for the 1908 Women's Sunday
Photographer for the 1910 mass march of an Irish group of women who walked in support of suffragists
Features publications in Daily Sketch, Country Life, and The Sphere
Broom passed away on June 5, 1939. Her collections of photography can be seen today in several museums worldwide.
Cindy Sherman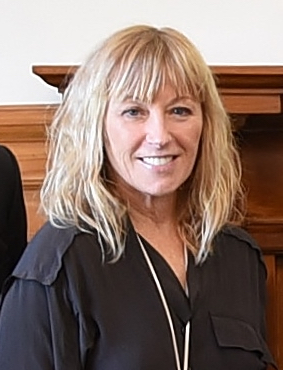 Born January 19, 1954, in Glen Ridge, New Jersey, Cindy Sherman was an American female photographer who specialized in self-portraits where she depicts herself as various characters.
Sherman attended State College in Buffalo where she studied visual arts and painting. She enjoyed dressing up in various costumes and attempted to portray her images through her paintings.
She soon began focusing on photography, but her previous experiences became the secret hallmark of a successful career in the photography industry.
Lifetime accomplishments of Sherman include:
Earning a doctorate at the London Royal College of Art
Becoming the recipient of the MacArthur Fellowship Grant in 1995
Creator of Hallwalls, a popular art center
1976 to 2000 "Bus Riders" series of photographs
1977 to 1980 "Untitled Film Stills"
Sherman's contributions to the art world have continuously influenced female photographers working with self-portraits. She is still an active member of the world of fine art photography.
Claude Cahun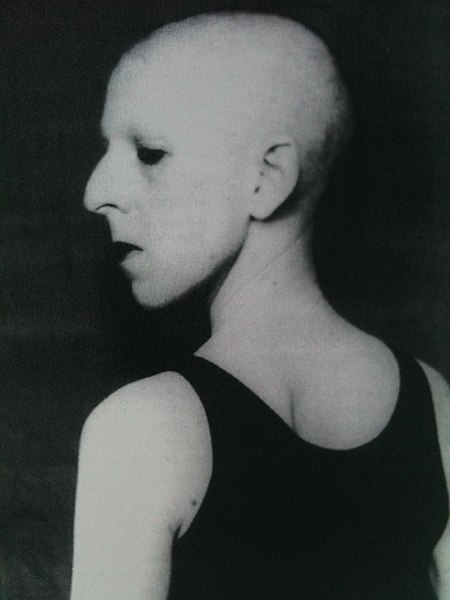 Born October 25, 1894, in Nantes, France, Claude Cahun was a French photographer best known for ambiguously gendered self-portraits. Throughout her lifetime, she used several pseudonyms but settled with Claude Cahun in 1914.
In the 1920s, she moved to Paris with her lifelong companion, Susanne Malherbe, and collaborated in photography works of art.
Contributions to the world of photography by Cahun included:
World War II activist
Poetry works about open genders
Unique photography collections supporting gender equality
In 1944, the pair were arrested for their demonstrations against the Nazi occupation of Jersey during World War II.
Even though her death sentence was dropped, Cahn never recovered from the stress. She died in 1954 and was buried beside Marcel Moore. After her death, her work as one of the most influential female photographers became increasingly recognized. Her images were included in a 1986 exhibition on surrealist photography.
Constance Fox Talbot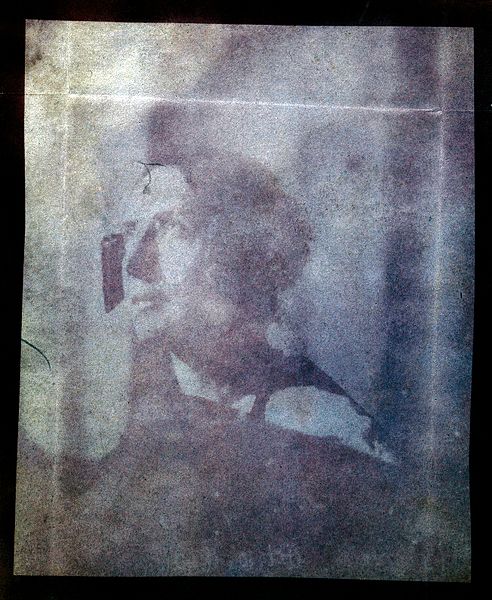 Born on January 30, 1811, in Markeaton, Derbyshire, Constance Fox Talbot was the first woman to take a photograph. The image was a blurry portrait of an Irish poet named Thomas Moore.
Talbot married a master in the art of photography, William Fox Talbot. Their union led to her developing her photography skills.
Her incredible achievements include:
Developing negatives for photographs in 1839
Rare drawings and watercolors
Contributions to her husband's photography
She died three years after her husband, on September 9, 1880, in London, Kensington, and was buried alongside him.
Consuelo Kanaga
Born May 25, 1894, in Oregon, Consuelo Kanaga was an influential figure in fashion photography. She began her first job as a photographer in 1922 at the New York American newspaper.
In 1928, she opened a photography studio. Although she struggled with finding long-lasting companions in life, one thing for certain was she was a skilled photographer. Each time she moved on from a relationship, she carried her occupation of being a photographer with her.
Among her notable life accomplishments include:
Joining the Photo League in 1938 and becoming the project leader
Took part in several civil rights movements
Published photographs in New Masses, Sunday Worker, and the Defender
Kanaga suffered from cancer and emphysema. She died on February 28, 1978.
Corinne Day
Born February 19, 1962, in Ickenham, United Kingdom, Corinne Day was a famous British fashion and documentary photographer.
Day ended her studies at 16 to pursue a career as a fashion model. In 1985, she met an experienced photographer friend while traveling to Tokyo. Mark Szasky taught Day the basics of cameras, and she quickly caught on as a young female photographer.
Some of her prestigious accomplishments include:
Creating iconic photographs with The Face magazine
Capturing images of famous figures such as Kate Moss and Ralph Lauren
Participated in "The Faces of Fashion" in 2007
Day passed away on August 27, 2010, from a brain tumor.
Deborah Turbeville
Born July 6, 1932, in Stoneham, Massachusetts, Deborah Turbeville was one of the most talented female photographers in the fashion industry.
After studying at Brimmer and May School in Boston, her work was published by several corporations, including:
Bloomingdales
Nike
Ralph Lauren
Tuberville died on October 24, 2013, after a battle with lung cancer.
Diane Arbus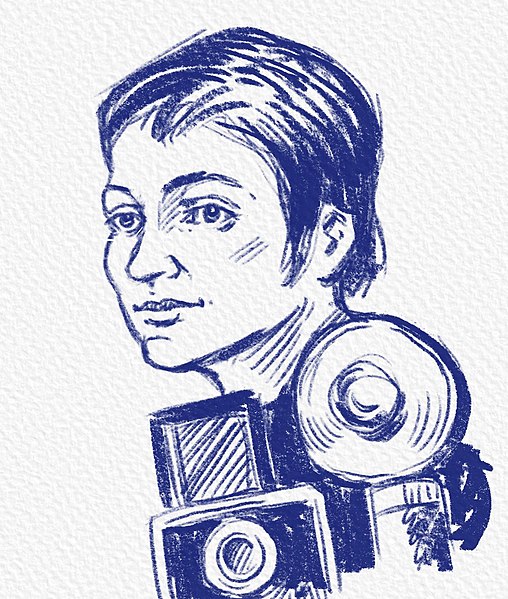 Born March 14, 1923, in New York City, Dianne Arbus helped to represent people from all walks of life in her intimate documentary photography.
During her lifetime, Arbus flourished as a documentary and street photographer in various magazines, including the Sunday Times, Esquire, and Artforum. Her extraordinary works included candid moments of:
Carnival and circus performers
Strippers
Nudists
People born with dwarfism
She died in 1972 as a result of suicide. Her accomplishments as an American documentary photographer are widely regarded in the art world.
Doris Ulmann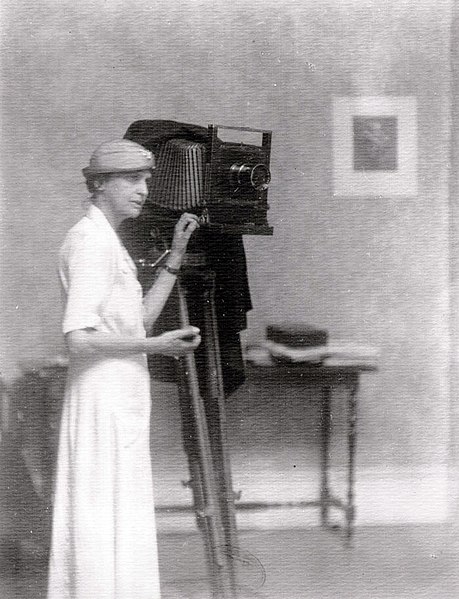 Born on May 29, 1882, in New York City, Doris Ulman was an accomplished photographer most known for portraits.
Ulmann studied at the Fieldston School of Culture and Columbia University. Although she hoped to become a teacher, her love for photography eventually took over her career path.
Lifetime accomplishments in the photography world included:
Several published portraits
Assembled documentation for the book "Handcrafts of the Southern Highlands"
During the making of the "Handcrafts of the Southern Highlands," Ulmann's health began to fail dramatically, and she passed away on August 28, 1934.
Final Thoughts
These 15 famous female photographers are just a snapshot of the many iconic pioneers in the industry. Indeed, women have had influential roles contributing to advertising photography, street photography, and war photography, among many other fields.